There's nothing better than a good cheeseburger, and in New Orleans, there are lots of options. From traditional cheeseburgers to culinary creations that reinvent the traditional cheeseburger, there's something for everyone in New Orleans.
In honor of September 18 being National Cheeseburger Day, here are the best restaurants to visit and grab a delectable cheeseburger.
10 Spots in New Orleans for National Cheeseburger Day
1. JB's Fuel Dock
126 S Roadway St. (504)-510-2260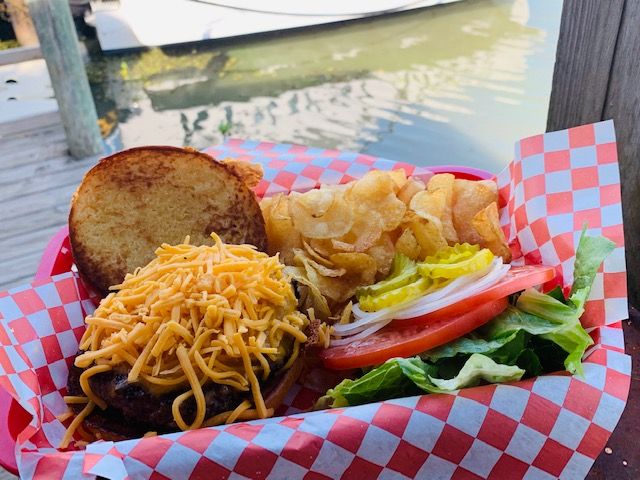 It's hard to beat a classic cheese burger, and JB's Fuel Dock knows how to embrace this classic sandwich. JB's Classic Burger is an 8 oz. burger on a toasted brioche bun served with Zapp's classic kettle-cooked potato chips and dressing and sriracha ranch on the side.
2. Lakeview Harbor
8550 Pontchartrain Blvd. (504)-486-4887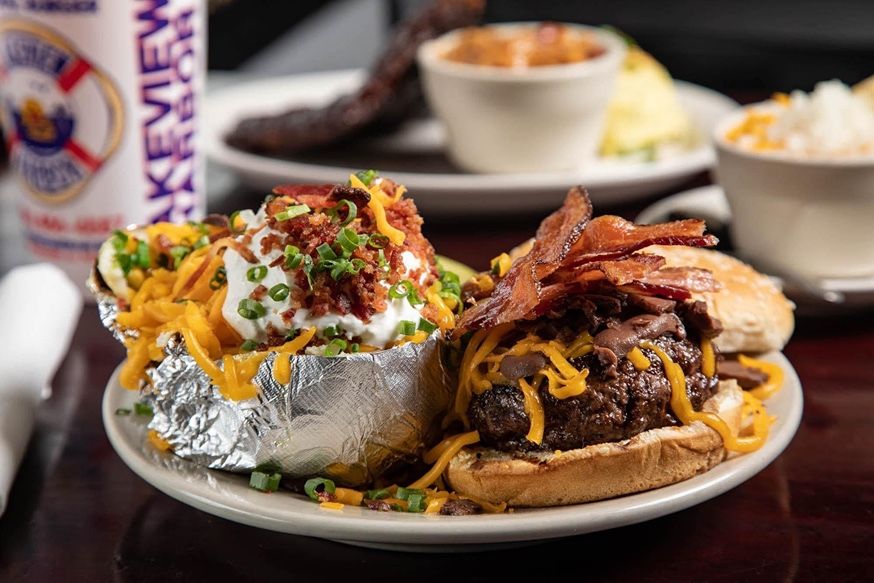 Lakeview Harbor has two burgers on their menu, their regular burger or a spicy burger. The regular burger is 8 oz. of USDA Choice meat cut daily and cooked to your liking. The spicy burger is 5 oz. of house-made hot sausage and 4 oz. burger meat.
The options for toppings include bacon, sautéed mushrooms, sautéed onions, jalapeños, cheese choice of cheddar, pepper jack, mozzarella, Swiss, American or blue cheese.
3. Bud's Broiler
5101 Canal Blvd. (504)-488-2837

https://www.facebook.com/profile.php?id=100057326354634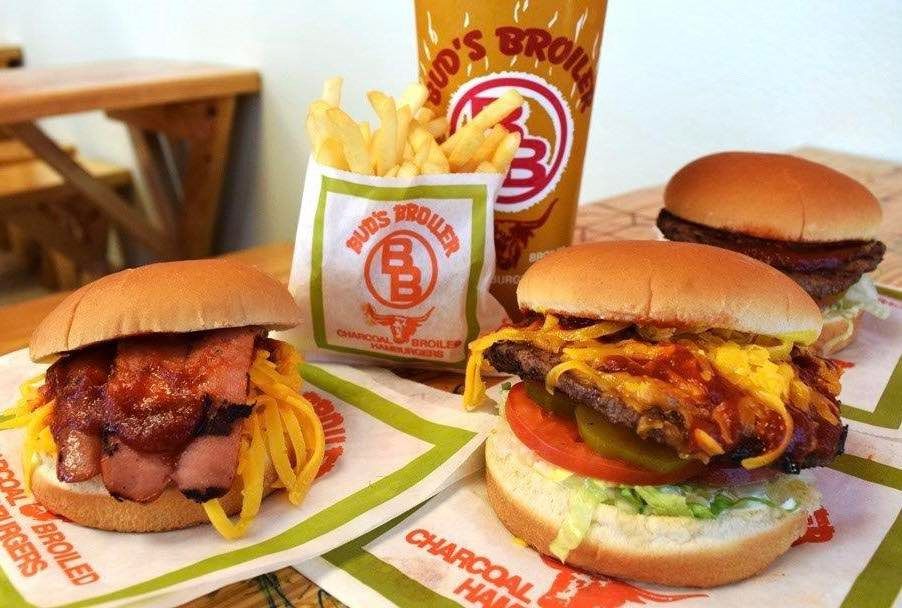 Bud's Broilers offers a selection of hamburgers from the Big Bud, the Chili Burger, the Cheddar Burger, the Hickory Sauce Burger or the Original Burger.
Bud's hamburger patties are charcoal broiled with grated cheddar cheese melted on top. However you prefer your cheese burger, Bud's will not dissapoint.
4. Bub's Nola
4413 Banks St. (504)-581-8054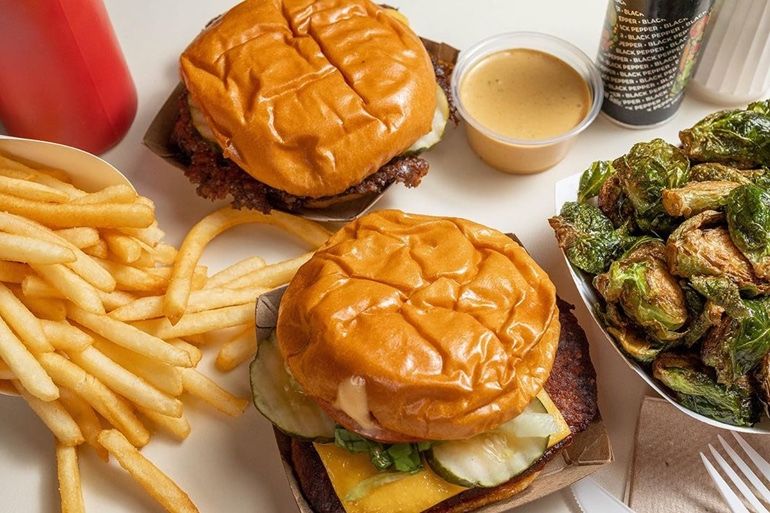 Bub's has an extensive burger menu, with choices of the Bub Burger, Microdose, Royale, Peanut Bubber, BBQ Bacon Cheddar Bub, Impossible, Rodeo Adobe and the Mushroom, Bacon, Swiss burger. For kids, Bub's has a Lil' Bub Burger.
If you're feeling like trying something new this National Cheeseburger Day, order one of these unique cheese burgers.
5. Company Burger
4600 Freret St. (504)-267-0320

http://www.thecompanyburger.com/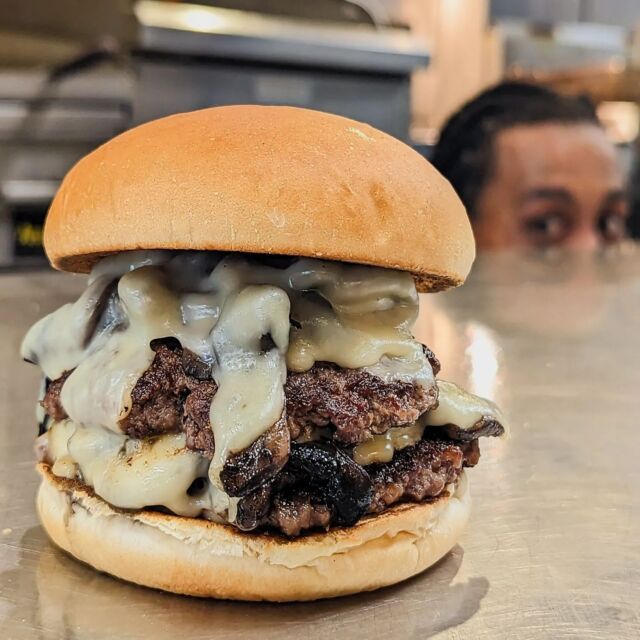 Company Burger serves up "not just another burger." Customers have the choice of The Company Burger, the Turkey Burger, The Single, the Lamb Burger and the Falafel Burger.
Company Burger prides themselves on their delicious burgers, so you won't want to miss out on ordering one of their sandwiches.
6. Port of Call
838 Esplanade Ave. (504)-523-0120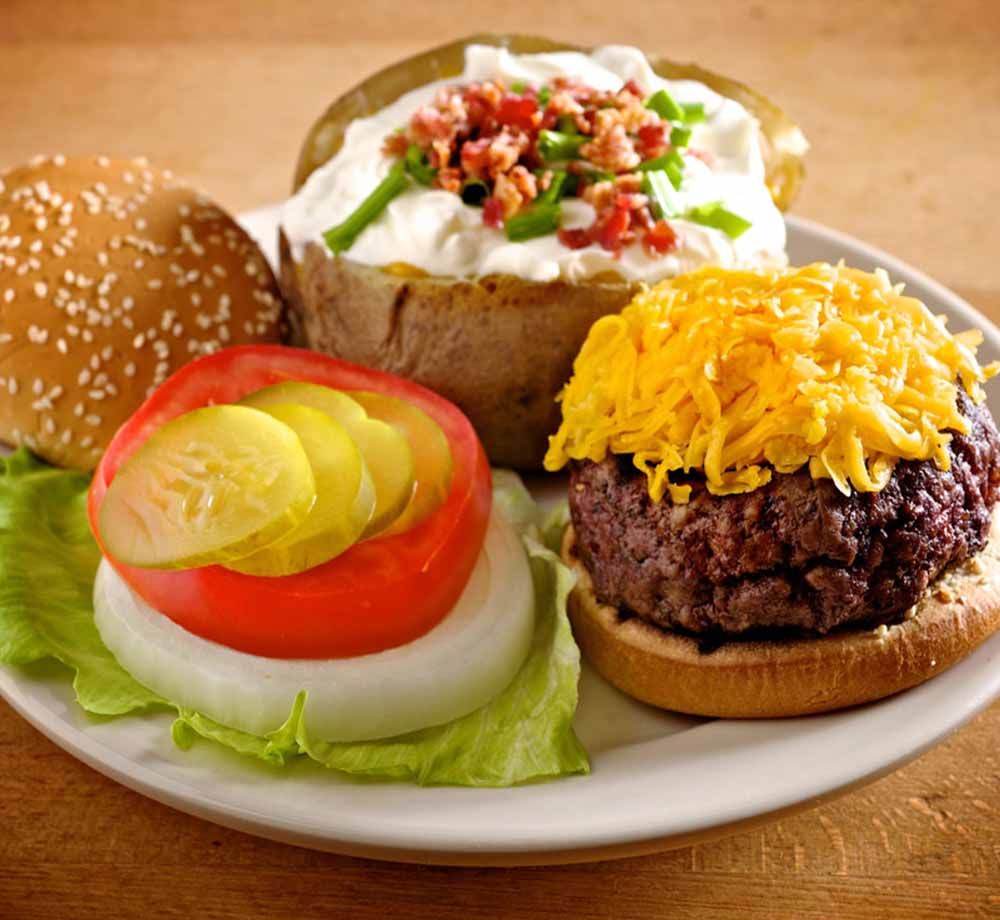 Port of Call's burgers are half pound and are ground fresh daily. Burgers come with lettuce, tomatoes, onion and pickles on the side. Burgers also come with a baked potato with butter. Sour cream, cheddar cheese or mushrooms on potato are extra. Chives and Bacon Bits are by request for no extra charge.
Port of Call embraces the classic cheeseburger, and paired with a loaded baked potato makes for a delicious combination.
7. Marsh Room
4740 Rye St. (504)-571-5733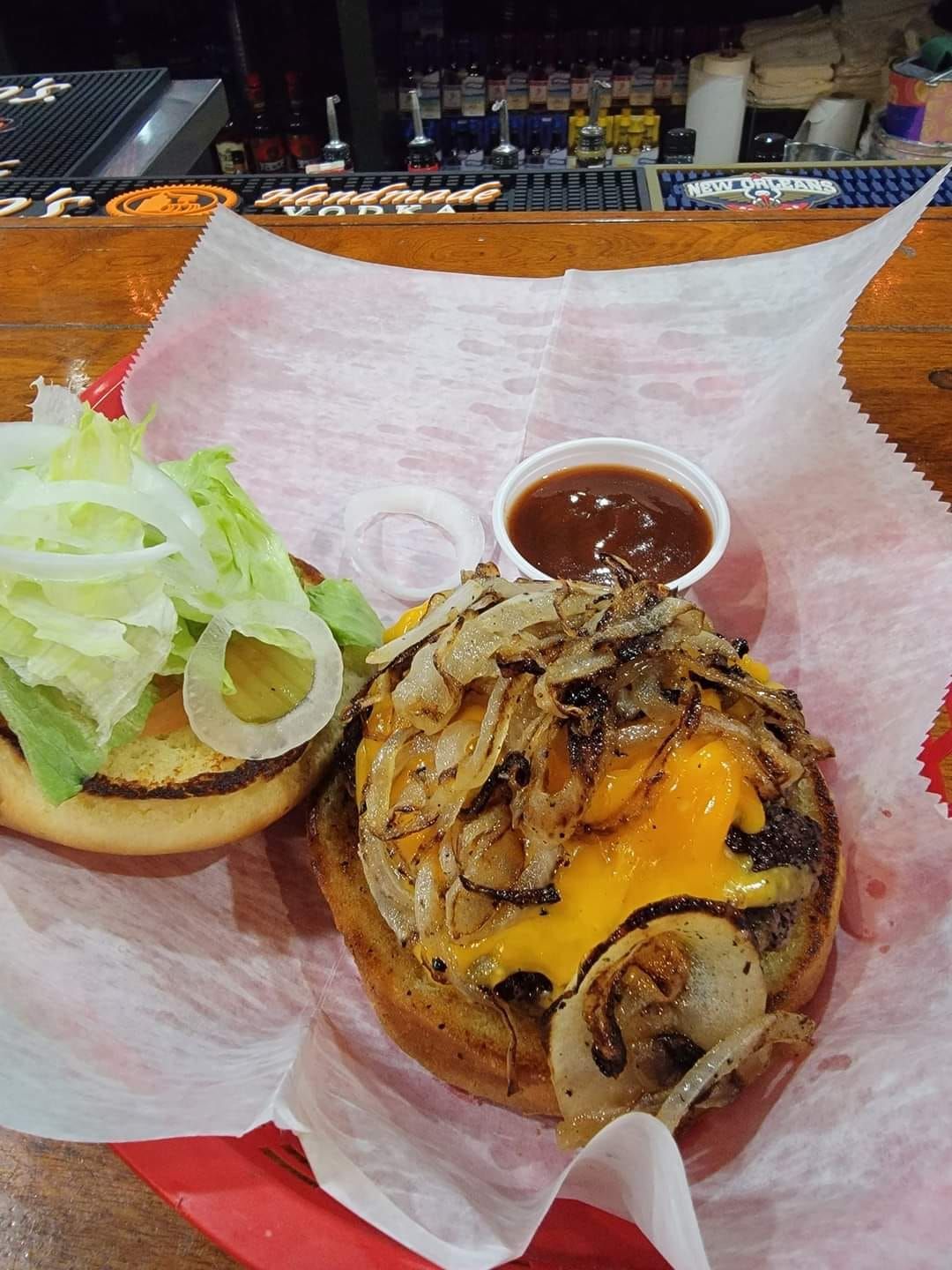 The Marsh Burger is served with "Marsh Sauce," which is a mix of with green chillies, onion and garlic. Atop the Marsh Burger comes pepper jack cheese, and is served on a choice of French bread or bun.
Marsh Burger's "Marsh Sauce" is sure to transform a classic cheeseburger into something uniquely flavorful.
8. Jimani
141 Chartres St. (504)-524-0493

http://www.thejimani.com/menus/foodmenu.html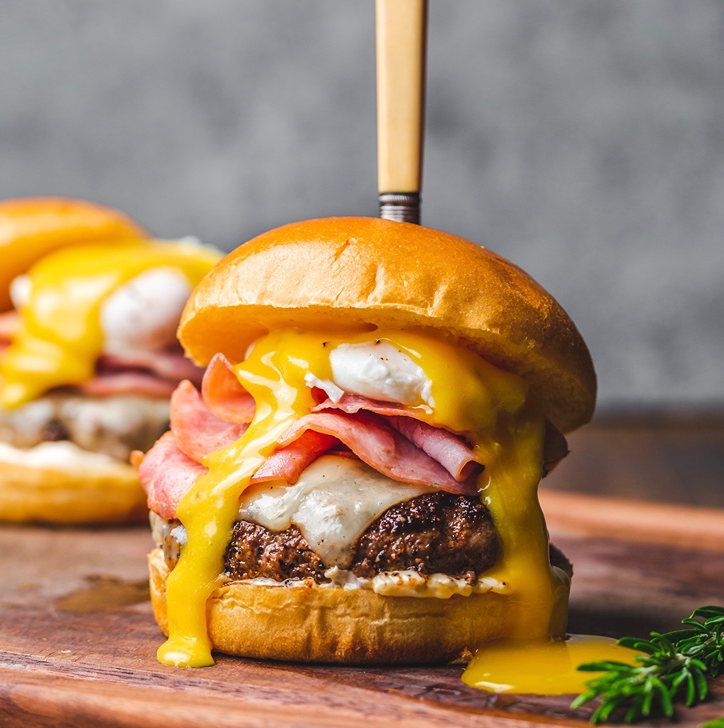 Try Jimani's "World Famous" Hang Ova Burger, which is served with a hot sausage patty, bacon, grilled onions, fried egg and cheese.
Also on Jimani's menu's burger section is the McGraw's Italian Burger, the Nacho Burger, Peanut Butter Bacon Burger, the Teriyaki Burger, the Mushroom Swiss Burger and the Bleu Cheese Burger.
9. Luke
333 St Charles Ave. (504)-378-2840

https://www.lukeneworleans.com/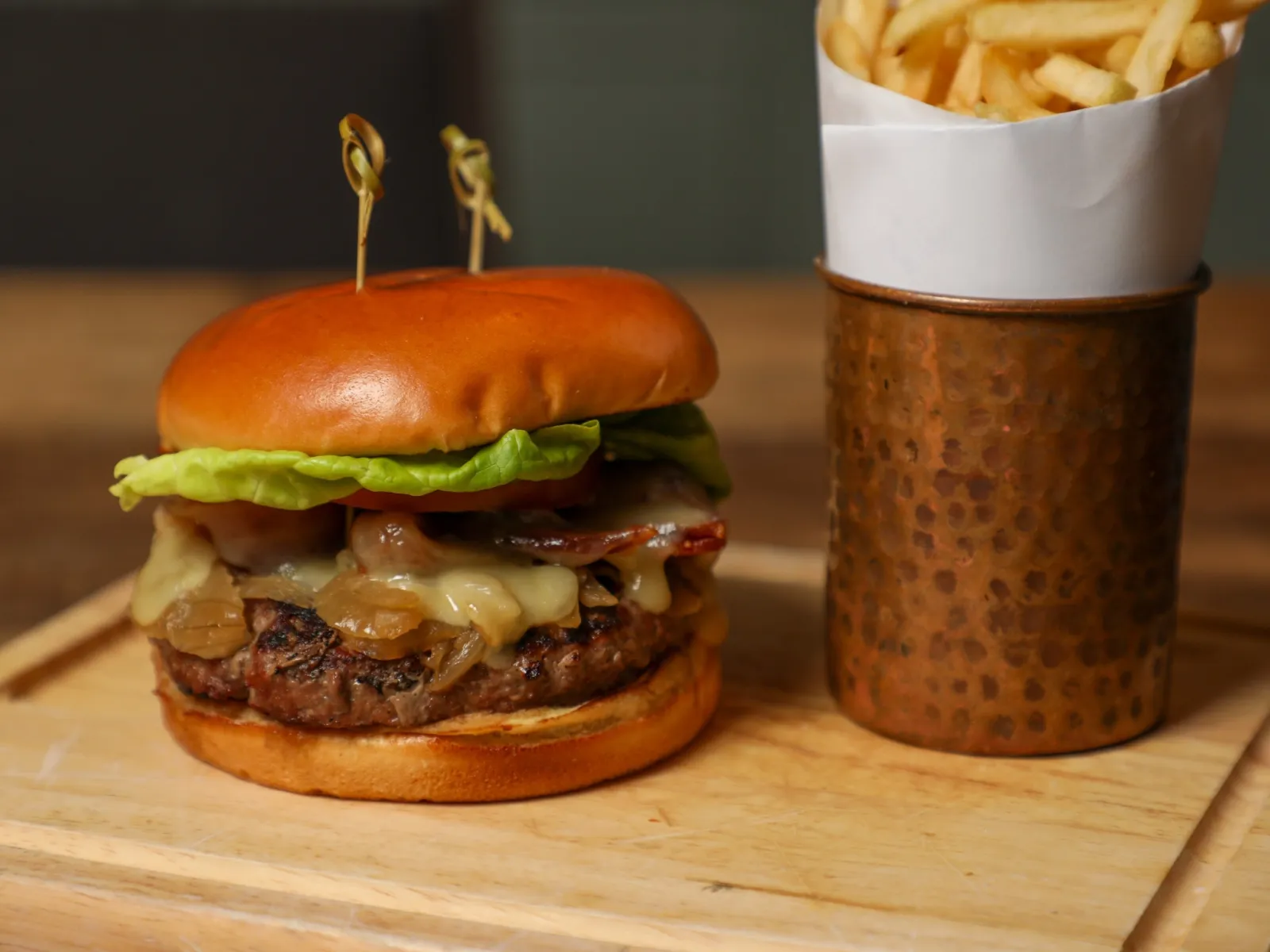 The Luke Burger comes with Benton's bacon, caramelized onions, tomatoes, Swiss cheese and is served with French fries. On National Cheeseburger Day you won't want to pass up this cheeseburger with Benton's bacon.
10. Flamingo a Go Go
869 Magazine St. (504)-577-2202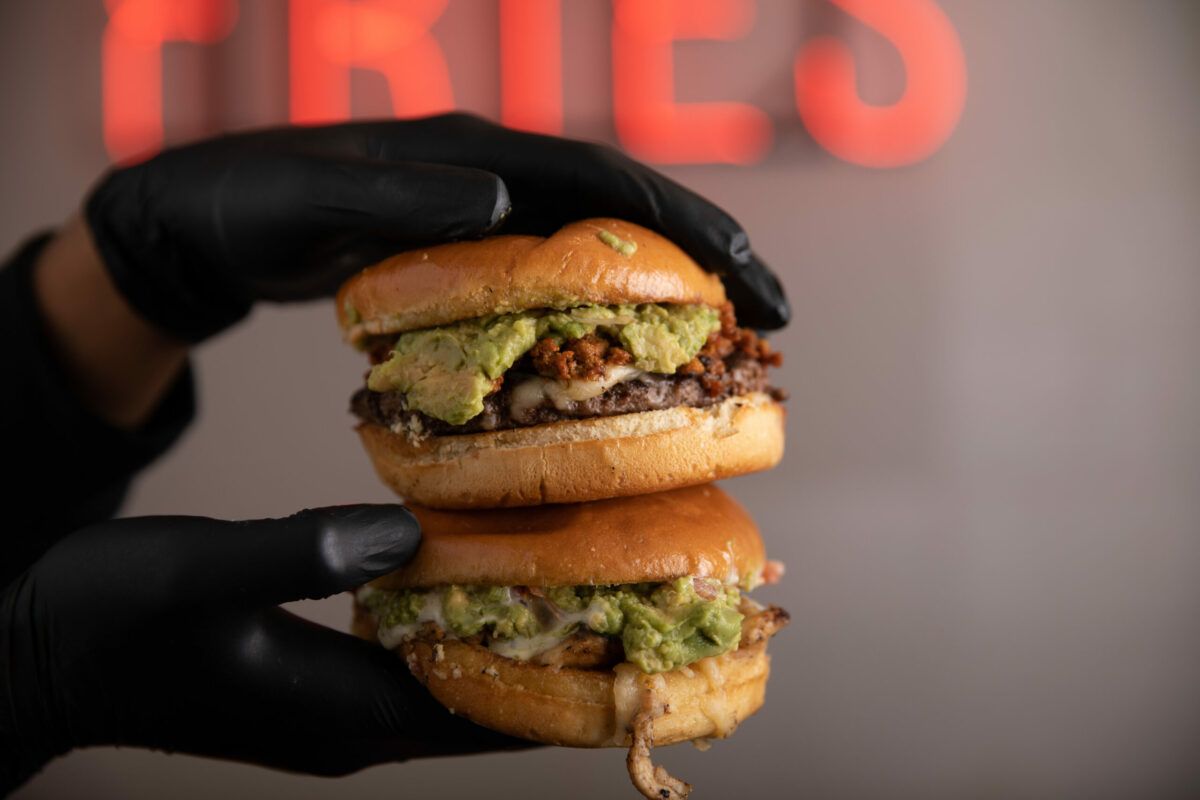 The Flamingo A-Go-Go has several burgers to choose from. With a choice of the Angus Beef Cheeseburger, the Lone Star Burger, the South of the Border Burger or the Turkey Burger.
There's a burger for everyone at Flamingo A-Go-Go, which makes it a great spot to celebrate National Cheeseburger Day.
New Orleans' best cheeseburgers
Make sure to add these restaurants' cheeseburgers to your list of places to visit in New Orleans. With many choices to choose from, it won't be hard to find a delicious cheeseburger. Make a plan to celebrate National Cheeseburger day the right way with one of these decadent burgers.