10 Tasty Burgers to Try in NOLA
Burgers are perhaps one of the best examples of "American comfort food." There's nothing quite like bitting into a juicy burger and downing each bite with a sip of ice cold beer. Whether fully dressed, plain, with cheese, or even with extra toppings, burgers are absolutely beloved and have cemented themselves as some of the greatest sandwiches in the world. Make sure to visit these 10 New Orleans restaurants the next time you're in the city and have a massive craving for a delicious burger.
1. Port of Call
838 Esplanade Ave.
504-523-0120
portofcallnola.com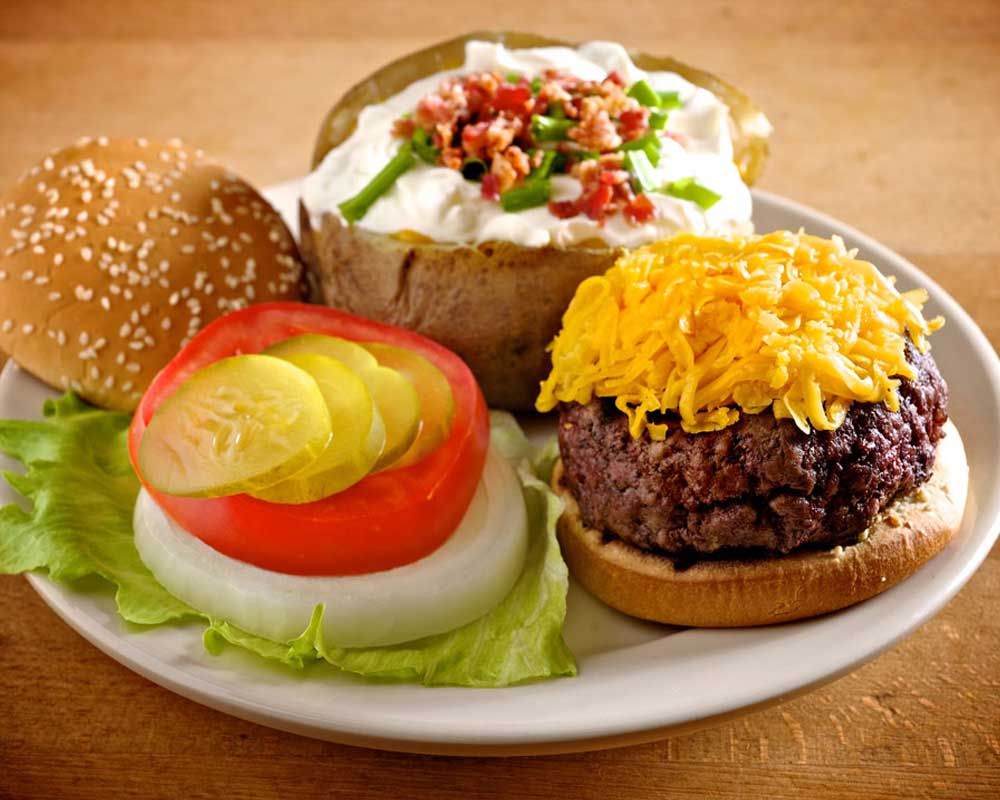 When you're in New Orleans, you absolutely have to visit Port of Call at least once. A very popular establishment since the 1960s, the restaurant has consistently been voted as serving some of the best burgers in the entire city.
All of Port of Calls are all a half pound, made from fresh ground beef, and come with a baked potato. Lettuce, tomatoes, pickles, and onions come on the side and you can top your potato with cheddar, sour cream, and mushrooms for an extra charge.
2. The Company Burger
4600 Freret St.
504-267-0320
thecompanyburger.com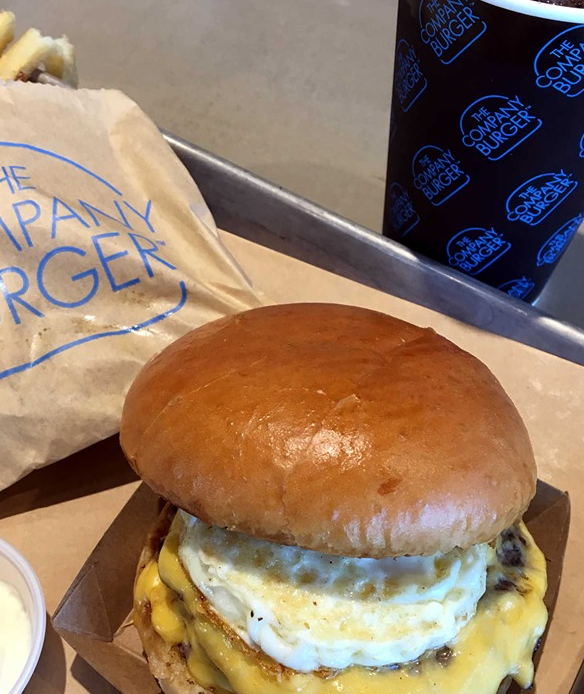 The Company Burger is an amazing neighborhood joint located on New Orleans' funky Freret Street. The restaurant's burgers are a labor of love because all of the patties are grind and formed in-house, and the buns, mayo, and pickles are all hand-made in the establishment.
Get the signature Company Burger with American cheese, pickles, and red onions, or go creative with the Turkey, Lamb, or Falafel Burgers. Make sure to save room for one of the restaurant's milkshakes and don't forget to add malt to it!

3. Lakeview Harbor
8550 Pontchartrain Blvd.

504-486-4887

https://lakeviewharbor.us/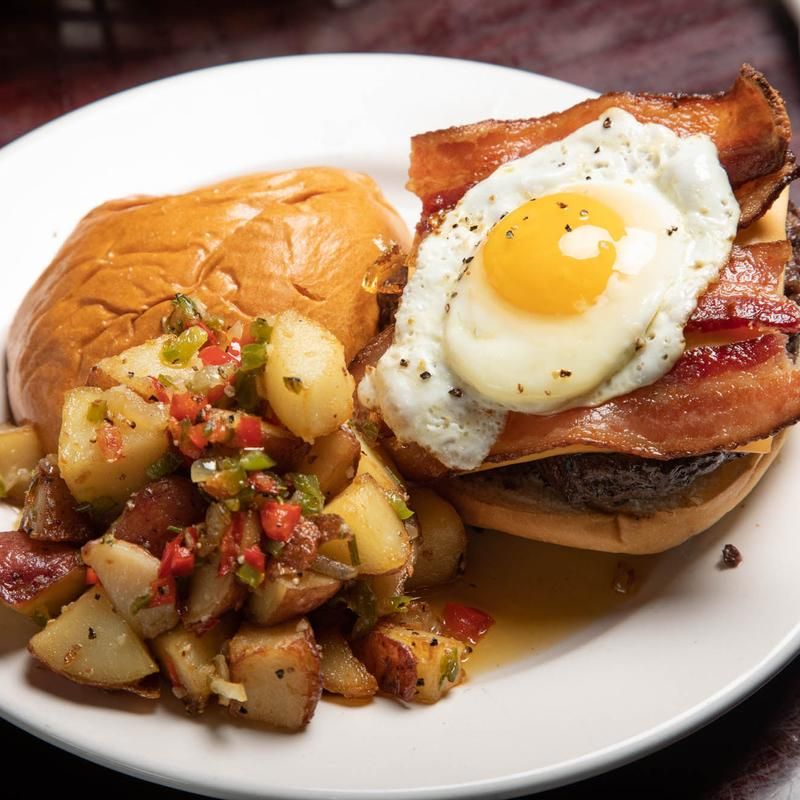 Home of Lakeview's Original Burger and delicious fried food, Lakeview Harbor is a great stop for a comfort meal. This nautical-themed joint has been family owned and operated for over 30 years.
Lakeview Harbor has several burger options, from original patties to spicy patties made with ground beef and hot sausage. Not in the mood for beef? Their turkey burgers are also to die for. Here you can also pick your cheese and toppings to craft your perfect burger.
4. Bub's NOLA
4413 Banks St.
504-581-8054
bubsnola.com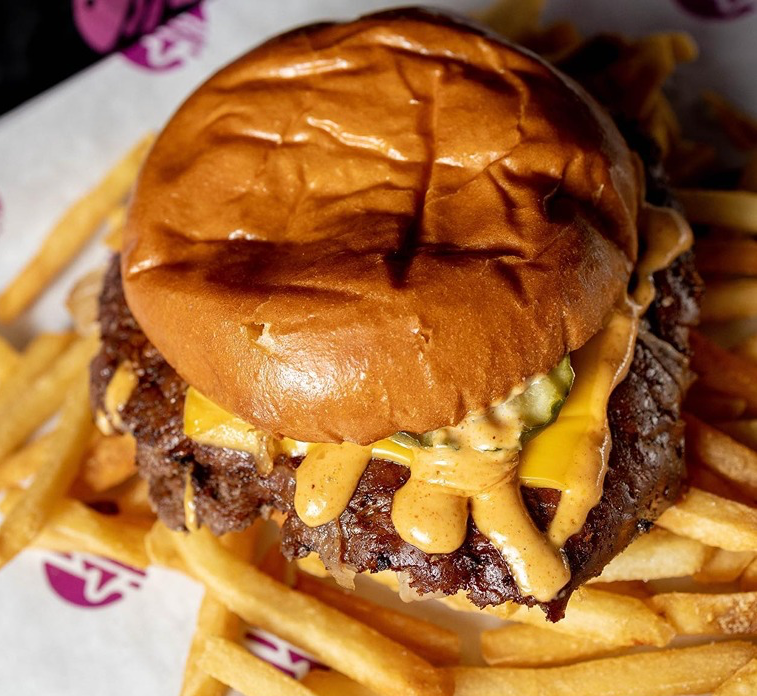 Named in honor of late Mid-City Pizza founder Rand Owens, Bub's NOLA offers some of the best smash burgers in New Orleans. All of Bub's burgers are served on buttered brioche buns and are absolutely delicious.
Some of the creative burgers on offer include the standard Bub Burger, the Peanut Bubber with bacon and creamy peanut butter, and the Rodeo Adobo with chipotle adabo sauce. Choose from tasty sides like fries, onion rings, brussels sprouts, Zapp's chips, and even a cookie.

5. Desi Vega's Steakhouse
628 St. Charles Ave.
504-523-7600
desivegasteaks.com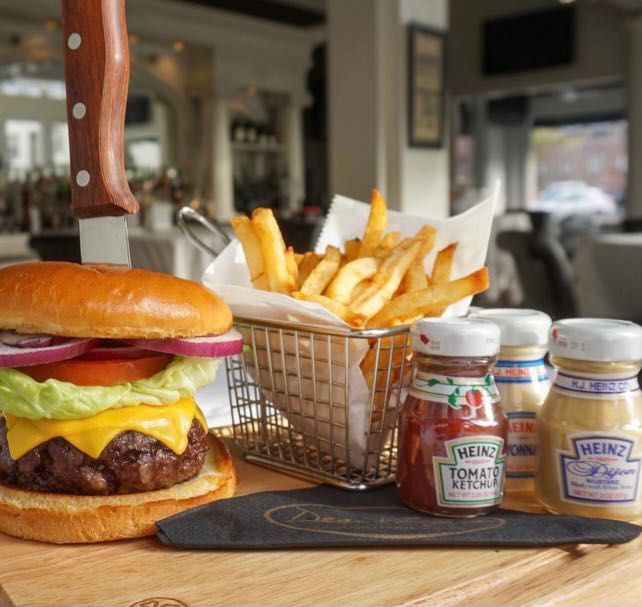 Desi Vega's Steakhouse
, which is one of the best steakhouses in the Big Easy, has an absolutely delicious burger that guests can sink their teeth into. Come in for lunch and order Desi's Prime Burger, which is 10 oz., served on brioche, and dressed with cheese, lettuce, tomato, and onion.
You can also can Desi's burger during happy hour, which runs from 4 to 6 p.m. Tuesdays through Fridays. You can also special pricing on select wines, $3 off specialty cocktails, and discounts on cocktails made with Maker's Mark and Tito's vodka.
6. Truburger
8115 Oak St.
504-218-5416
twitter.com/Truburger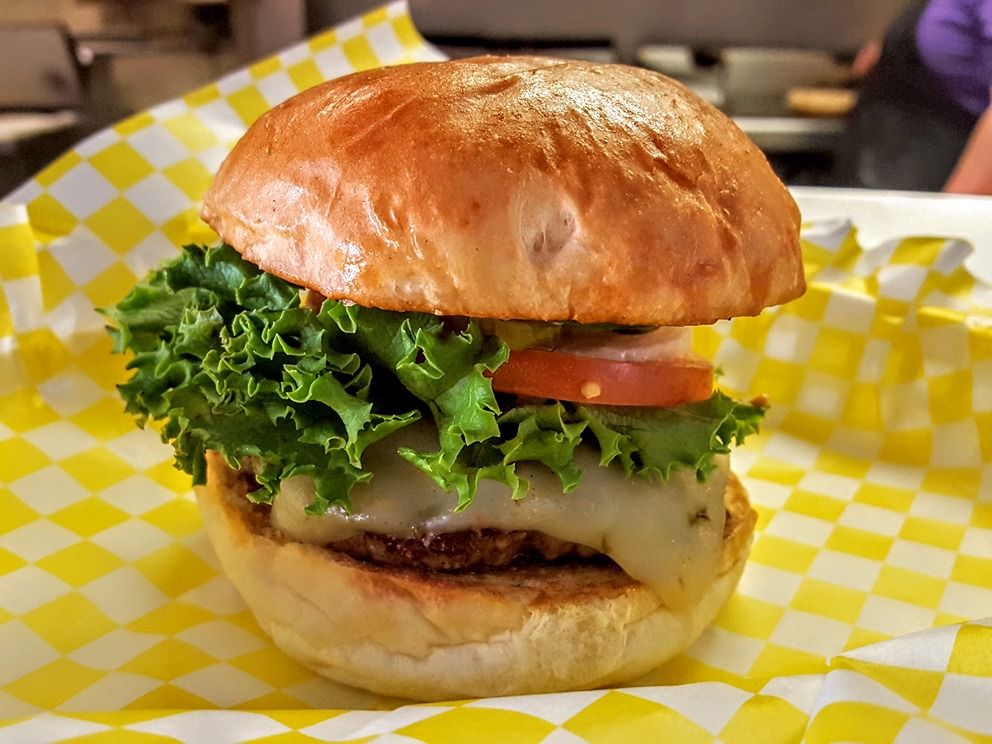 Sometimes, you just need to customize a burger that's just right for you and your palate. Luckily, Truburger gives you that freedom at a vary reasonable price.
In addition to create-your-own burgers, Truburger also offers specials creations like the Uptown, the Deep South, and the Heat. If you're feeling really hungry, consider ordering a hot dog or one of the restaurant's tasty milkshakes.

7. Ya Mama's Burgers and Spuds
727 St. Peter St.
504-354-8626
yamamasburgersandspuds.wordpress.com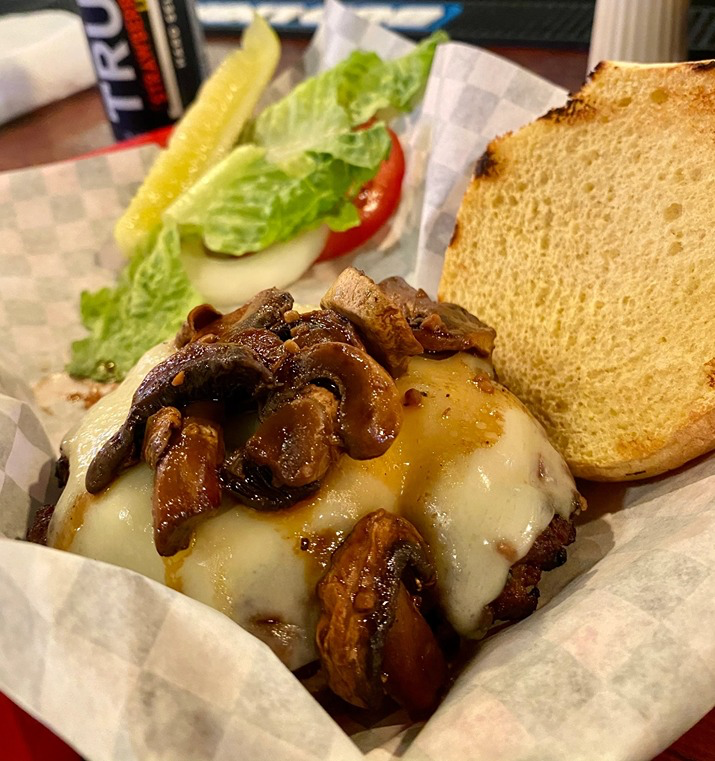 Ya Mama's Burgers and Spuds is a very straightforward bar and grill located about a block and a half from Jackson Square. As the name implies, the restaurant provides delicious burgers and baked potatoes that will leave you satisfied.
Order the Ya Mamma's Burger and decorated it with all kinds of toppings like pineapple, banana peppers, siracha, feta, ranch, and more. Choose from either potato salad, chips, fries, or a baked potato for your side.
8. Lakeview Burgers & Seafood
872 Harrison Ave.
504-289-1032
lakeviewburgers.com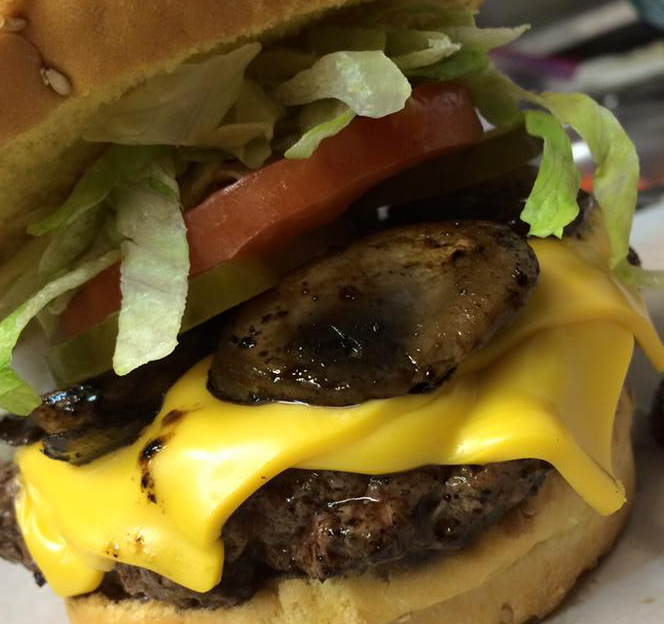 Lakeview Burgers & Seafood is a family-operated establishment that prides itself in feeding families and neighbors in the Lakeview area. The restaurant's burgers are 8 oz. and include additional toppings like bacon, onions, mushrooms, fried egg, and your choice of cheese.
If you like even more meat in your burger, you can always order an extra patty for an up-charge. Sides include fries, Cajun potatoes, corn on the cob, coleslaw, green beans, and a side salad.

9. The Camellia Grill
626 S. Carrollton Ave.
504-309-2679
camelliagrillnola.com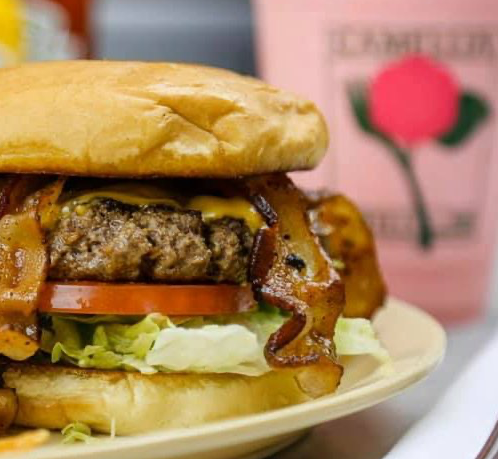 Opened in 1946, Camellia Grill is a true New Orleans icon and is much loved by locals. Styled like an old-fashioned diner, the restaurant transports visitors back in time and serves amazing NOLA and Southern classics like omelets, red beans and rice, and fried catfish.
Camellia Grill has four different 6 oz. burgers to choose from including The Hickman's Burger, which is dressed with lettuce, pickles, tomatoes, onions, sautéed mushrooms, and Swiss cheese. You can also order a hamburger po-boy with two patties, lettuce, tomatoes, and mayo.


10. Beachcorner Bar & Grill
4905 Canal St.
504-488-7357
beachcornerbarandgrill.com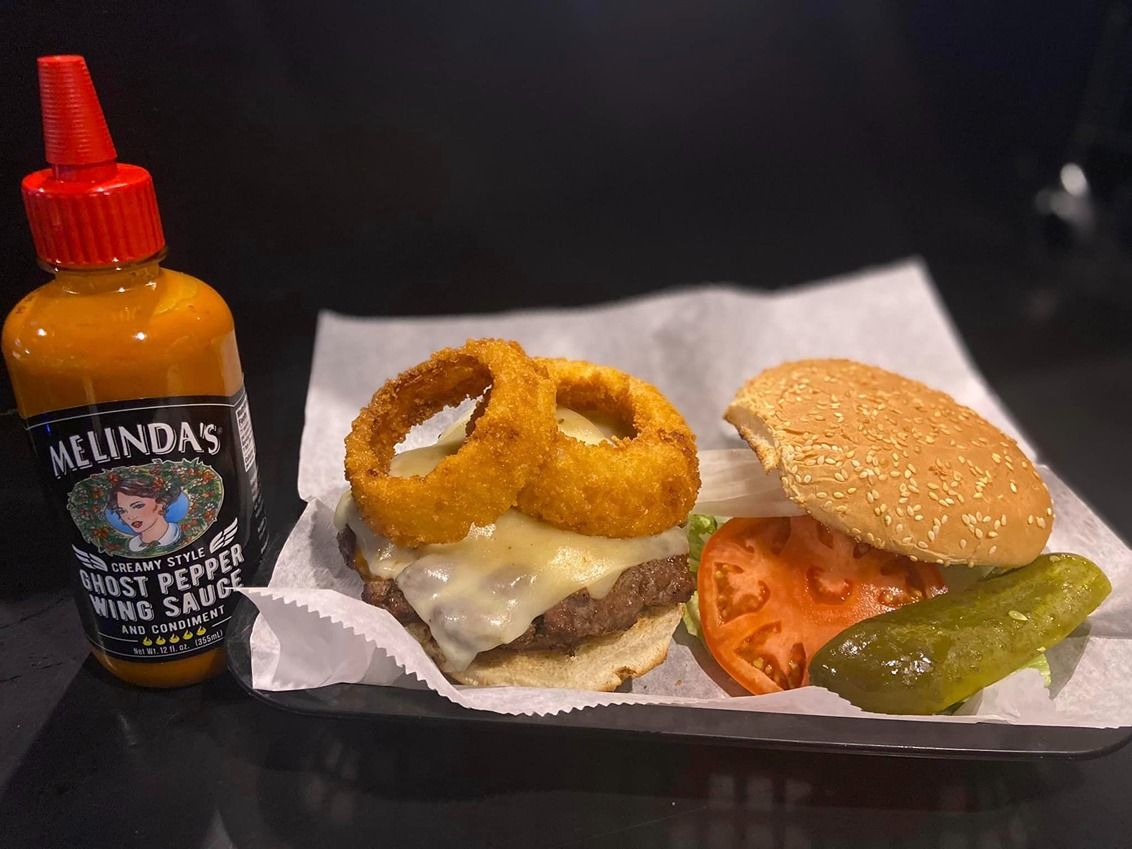 For a great place to hangout after work, head over to Mid-City and make a stop at Beachcorner Bar & Grill. This neighborhood sports bar not only has great food, but also big screen TVs, darts, and pool tables that guests can enjoy.
All of Beachcorner's burgers are 10 oz. and come with a variety of toppings like jalapeño, blue cheese, bacon, mushrooms, hot sauce, and much more. The restaurant also offers a burger of the month, so make sure to check and see what special burger Beachcorner is serving when you visit.
Juicy Burgers in the Crescent City
New Orleans is world famous for its unique food and awarding-winning restaurants. You're always bound to have a great-tasting meal while in New Orleans, and burgers are no exception to this. So make sure to hit some or all of these local restaurants the next time you find yourself in the Big Easy. There's no doubt that these burgers will leave you satisfied.