Brunch has been around for decades, but it took on another level of popularity with the Millennial generation. And with that newfound level of fame, more and more restaurants started expanding their hours and making special menu just for brunch. There are many reasons to love this mid-morning to mid-afternoon meal: hangover cure, lazy day entertainment, enjoy the daylight hours, celebrate National Pancake Day, or to get a dish that is served at no other time. Brunch is a big deal, and it's here to stay.
Because of our year-round sunny weather, brunch is big in New Orleans. These restaurants and cafes are the best places to get brunch in the entire city.
Where To Go For Brunch In New Orleans
1.

Bearcat Café
Multiple Locations, bearcatcafe.com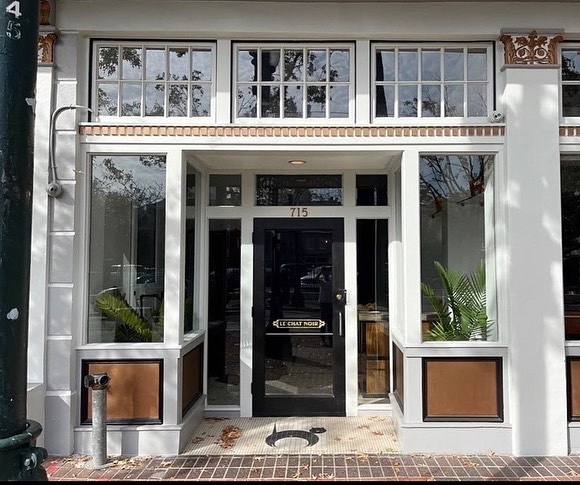 There are now two locations for you to enjoy brunch at Bearcat! The original Uptown location (2521 Jena St.) just off of Freret Street and the newer CBD location (845 Carondelet St.) are open on Saturday and Sunday from 8 a.m. to 3 p.m. in order to get you the brunch you deserve. The menus at each location can vary, so it is best to check out the website to ensure you go to the one that you'll like best.
Bearcat is great for brunch because they offer typical American breakfast items, and they have vegan options so that everyone can enjoy a meal here. The Vegan Breakfast Potatoes come drizzled in cashew queso and crema. The Cajun Gravy Biscuit is a masterpiece with crawfish and tasso.
2.

Surrey's Café & Juice Bar
1418 Magazine St. (504) 524-3828, surreysnola.com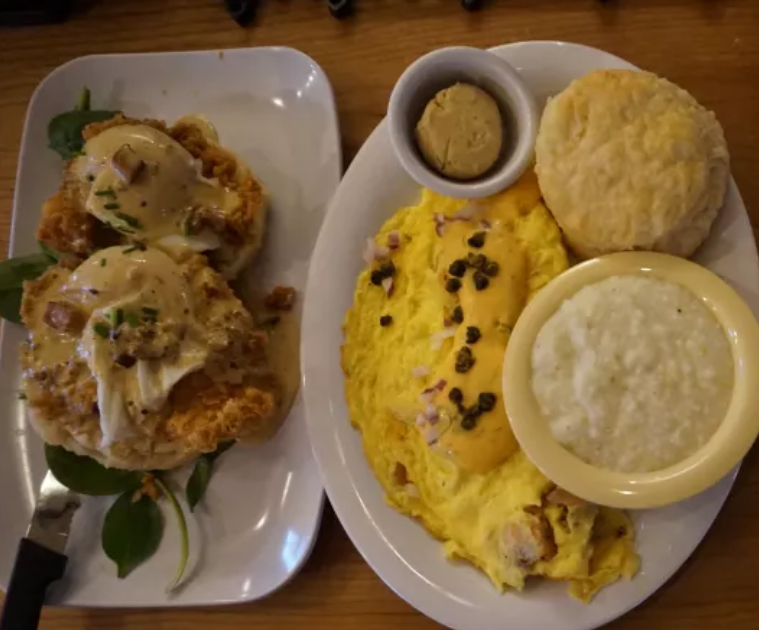 Walking into Surrey's somehow feels like your walking into a little breakfast nook somewhere on the coast. It has a laid back beachy vibe that is so relaxing that it really puts you in a great mood for the rest of the day. Located on Magazine Street, this unassuming café serves breakfast and lunch favorites from Thursday through Monday from 8 a.m. to 3 p.m.
The local favorites are highlighted on the menu and include dishes like Crab Meat Omelette and Boudin Breakfast Biscuit. The cuisine is also influenced with international flavors. The Costa Rican Breakfast platter is vegetarian, but you can add ham or chorizo to make it meaty.
3.

Willa Jean
611 O'Keefe Ave, (504) 509-7334, willajean.com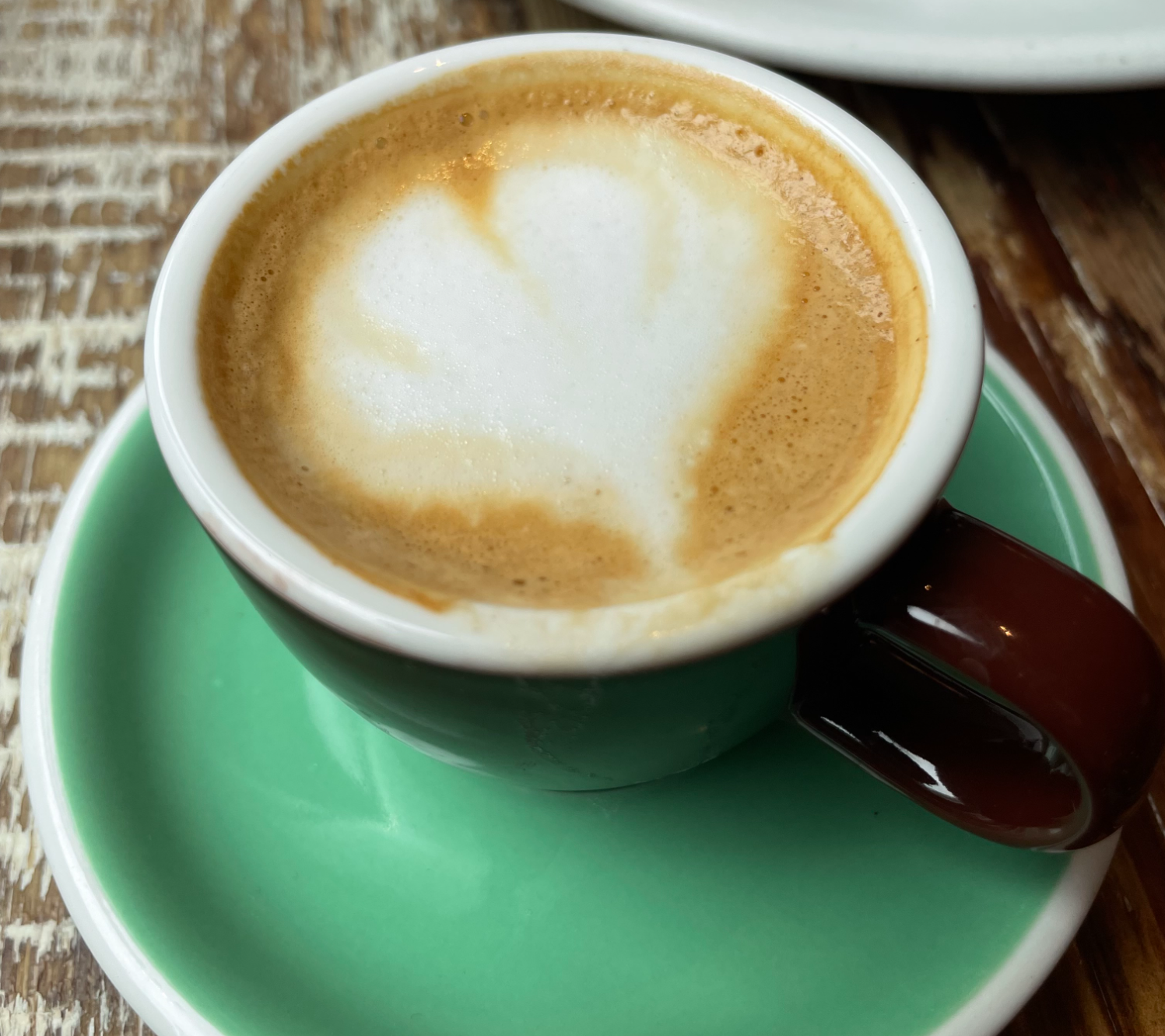 Willa Jean in the CBD is known as a breakfast joint, particularly for workers in the area who need something fast but also healthy and delicious. The restaurant is open from 7 a.m. to 3 p.m. every day, so there's no need to get your brunch at a certain time of the week. Many diners enjoy the Biscuit Situation section of the menu where you can find a series of big, warm biscuits like the Fried Chicken + Tabasco Honey or Grandma's Sausage Gravy.
Others prefer the traditional breakfast plates. You can go with something lighter like the Grain Bowl with quinoa, farro, collard greens, purple hull peas, turnip, sweet potato, brussel sprouts, butternut squash and a poached egg. Or something heartier like the WJ Shrimp & Grits.
4.

Apolline
4729 Magazine St. (504) 894-8881, apollinerestaurant.com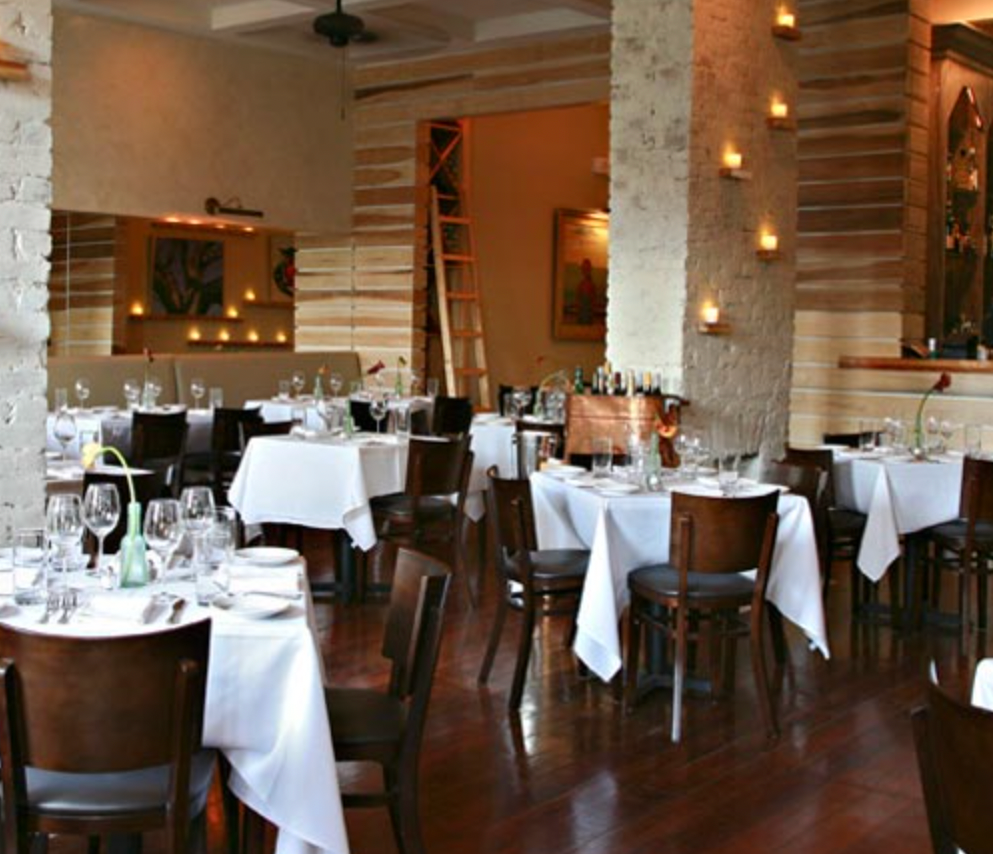 Apolline is so proud of their brunch that it has its own special menu. Brunch is served from Wednesday through Friday from 11 a.m. to 2 p.m. and from Saturday to Sunday from 10 a.m. to 2 p.m. You'll certainly want to start off with one of the drink specials. There are Bottomless Mimosas and Bloody Mary's. It's the only place in New Orleans with a Deluxe Bloody Mary with three shots of vodka.
The entrees are just too much. There are traditional plates with NOLA flair like the Eggs Apolline and Gulf Shrimp & Grits and heartier items like a Prime NY Strip Steak and The Brunch Burger. Don't forget to get the Cinammon Bacon as a starter, though. The extra thick Berkshire Bacon is crusted with cinnamon, brown sugar, and pecans.
5.

Atchafalaya Restaurant
901 Louisiana Ave. (504) 891-9626, atchafalayarestaurant.com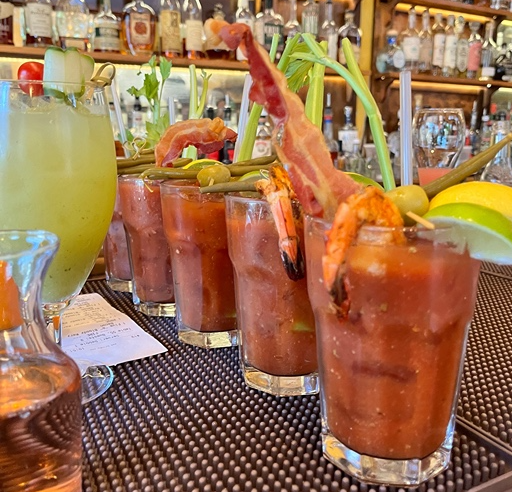 You're in luck if you want to get brunch at Atchafalaya Restaurant. Brunch is served most of the days of the week: Monday, Thursday, Friday 10 a.m. - 2 p.m., Saturday and Sunday 9:30 a.m. to 2:30 p.m. The brunch menu is huge, and there is definitely something, or three things, that you will absolutely love. For example, the French Toast is coated with Bananas Foster rum sauce.
There are some traditional items, but the specialty dishes are the most coveted. The "Korean-Style" Pork Belly comes with sticky jasmine rice, pa kimchi, and a sunny-side-up egg. The Brunch Burger has bacon-onion relish, cheddar cheese, house-made pickles, and brunch potatoes.
6.

Ruby Slipper Café
Multiple Locations, rubybrunch.com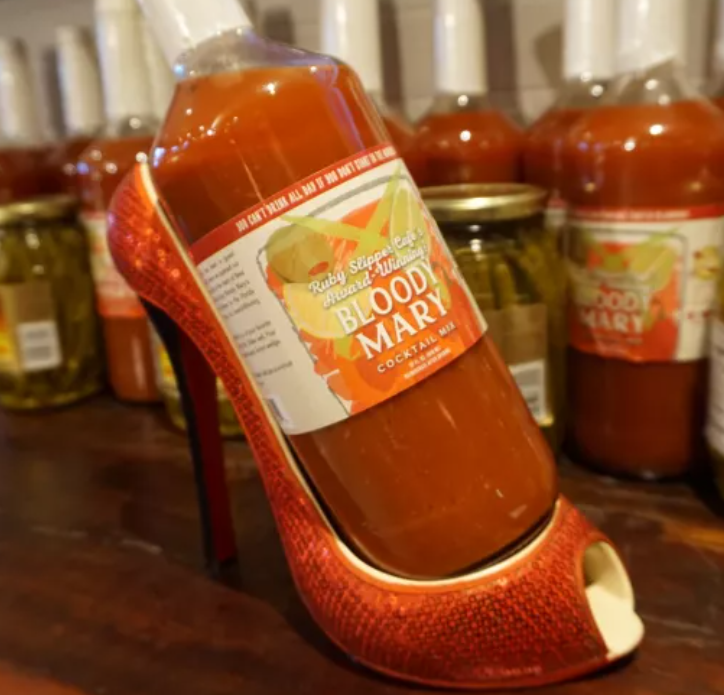 The Ruby Slipper specializes in breakfast, and they've grown so popular that the brand now has several restaurants in New Orleans, some restaurants outside of the metro area in Louisiana, and even some locations in Florida and Alabama. The secret to Ruby Slipper's fame is big, hot, indulgent brunch plates that you can't get anywhere else. This is definitely one of the best breakfast places in New Orleans.
Many diners start off with a cocktail like an Irish Coffee or Big Easy Mimosa. Then they graduate to an entrée that is either sweet (Bacon Praline Pancakes, White Chocolate Bread Pudding Pancakes) or savory (Crawfish and Grits Cake, Smoked Salmon Omelette, Southern BLT).
7.

FullBlast Brunch
139 S Cortez St. (504) 302-2800, fullblastbrunch.com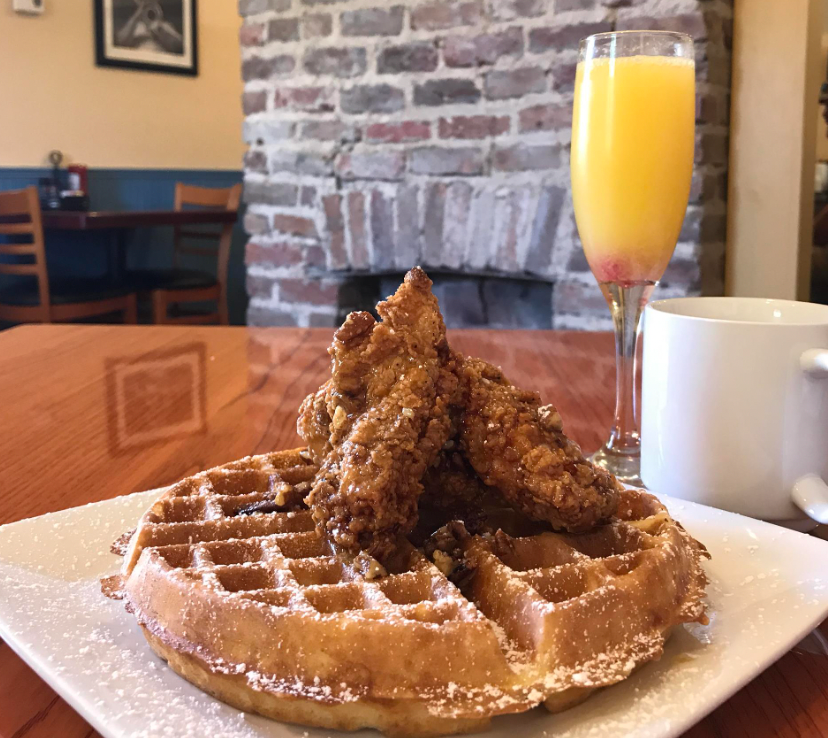 It says it right in the name; this brunch-forward restaurant specializes in fun dishes with influences from Cajun, Creole, and Latin cuisine. FullBlast also serves lunch items as they are open from 8 a.m. to 2 p.m. Thursday through Monday, but the brunch menu stands out for its signature items.
The Cajun Scramble is a flavorful take on a traditional breakfast dish: 3 scrambled eggs with seared smoked sausage, shrimp, onion, tomato, and cheddar cheese over potatoes. The FullBlast Benedict has poached eggs and bacon over jalapeno cheddar grit cakes with fried chicken or a pork chop and smoked sausage and bacon gravy.
8.

Commander's Palace
1403 Washington Ave. (504) 899-8221, commanderspalace.com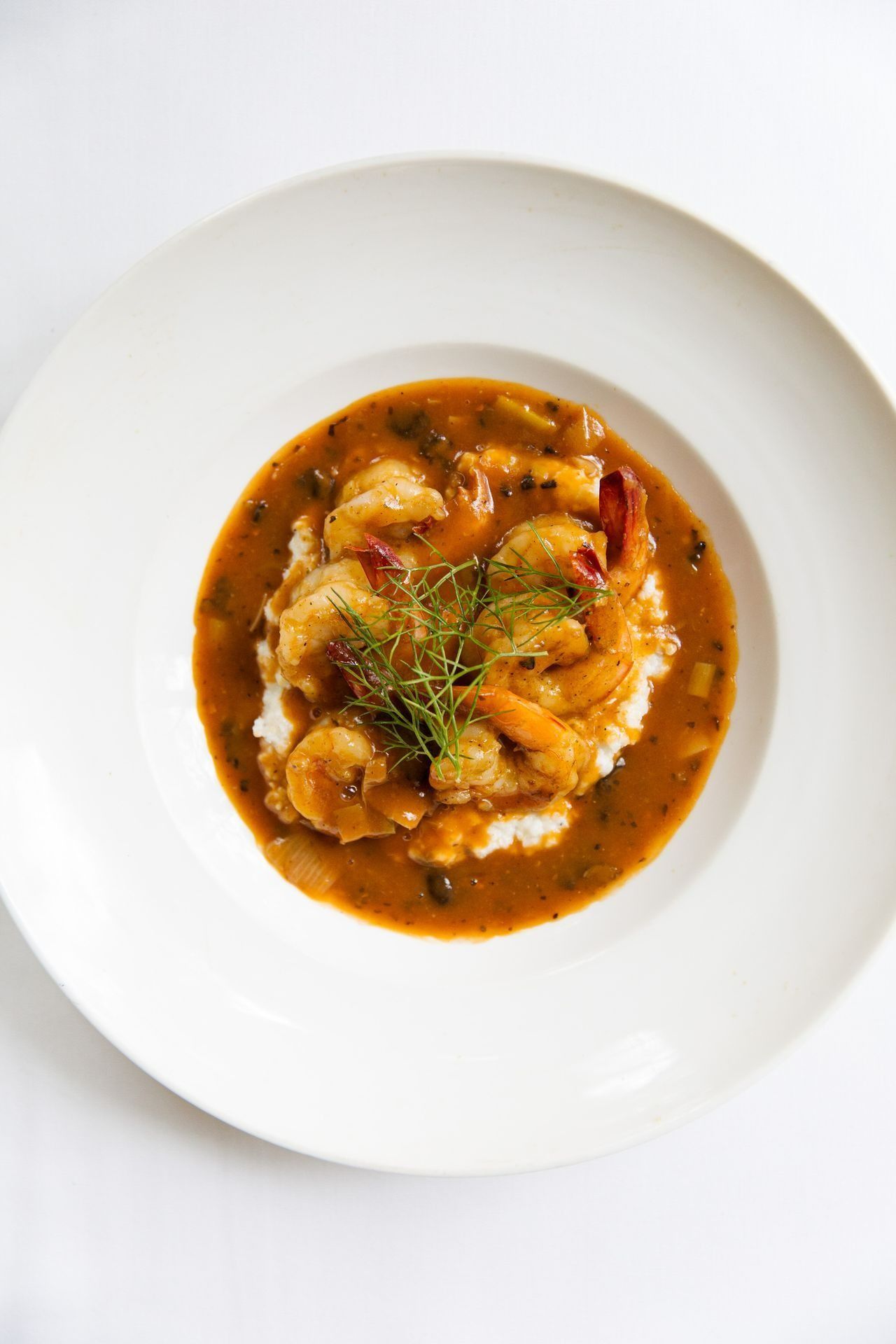 Having brunch at the world-renowned Commander's Palace is an event. That's because this brunch is a jazz brunch. On Saturday and Sunday from 11 a.m. to 2:30 p.m., you can enjoy a special brunch menu with the bonus of live music performed by the Joe Simon's Jazz Trio. It's a lively and joyous way to have your cake and eat it, too!
The brunch menu consists of stellar starters, entrees, and eye-opener cocktails, but you may prefer to try one of Chef Meg Bickford's Brunch Packages. It consists of the Classic Bloody Mary, Turtle Soup, Café Pierre Lacquered Texas Quail, and Creole Bread Pudding Souflee, The Queen of Creole Desserts.
9.

Jimmy J's Café
115 Chartres St. (504) 309-9360, jimmyjscafe.com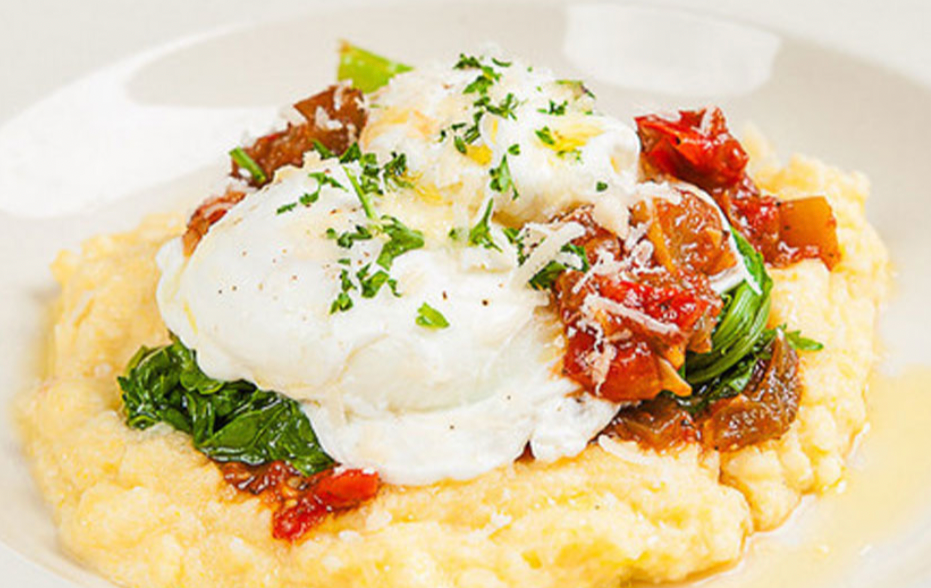 Jimmy J's is the best option if you're getting brunch down in the French Quarter. This funky café will have a mixture of service industry folks, tourists, and everything in between when you visit. Breakfast items are served all day, so you can really have your brunch at any hour. Eggs Benedict, omelettes, and French toast are the popular items here.
The Banana Bread French Toast is made with house-baked banana bread which is then topped with Foster Sauce and served with bacon or sausage. On the savory side, the Shrimp & Egg White Burrito has roasted jalapenos, cheddar cheese, salsa, and avocado cream.
10.

The Vintage
3121 Magazine St. (504) 324-7144, thevintagenola.com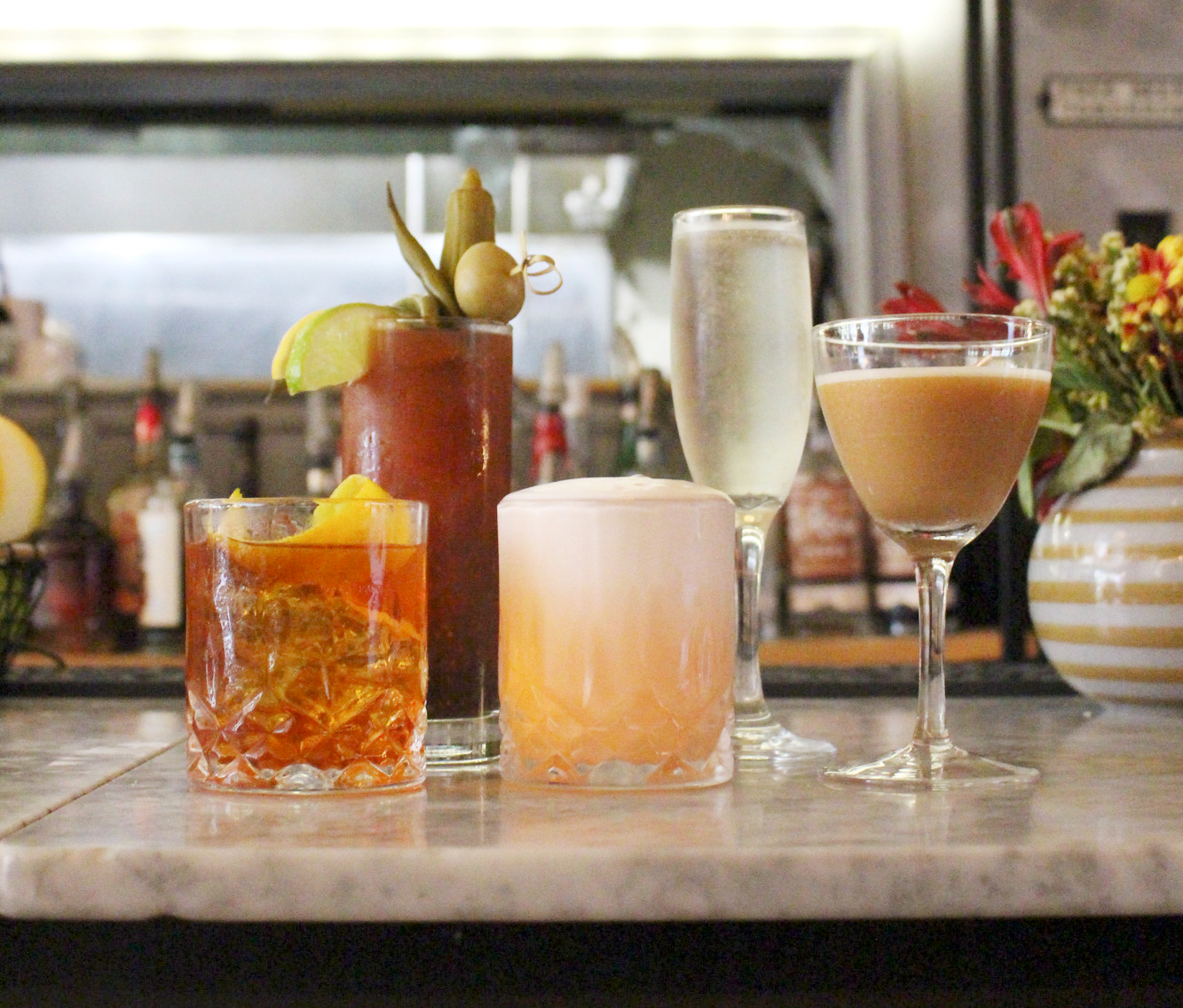 Beignets, bubbles, bites. That's how The Vintage Restaurant describes it's offerings. The lovely Magazine Street café and eatery is open on weekdays from 7 a.m. to 9 p.m. and weekends from 8 a.m. to 10 p.m. Beignets and pastries are served all day, so you don't have to worry about waking up early to indulge in hot, pillowy beignets.
In fact, you can order one "simple beignet," one "fancy beignet," or even a "fancy beignet flight." If those aren't enough, you may prefer the Beignet & Sawmill Gravy which is a savory beignet smothered with bacon gravy. There are some lighter options like the Healthy Parfait and Avocado Toast just in case you don't want a ton of sugar or bread.
The Best Brunches In NOLA
With all of these amazing options, it can be very hard to choose where to get your brunch. The best part is that you can make time to visit each and every one of these local restaurants and make a journey out of the New Orleans brunch scene. Just be sure to take a lot of photos and make all of your friends green with envy.
Did we miss the best brunch place in New Orleans? Let us know where to go next!