New Orleans is known for its wide range of culinary delights, from yaka mein and po-boys to crawfish etouffee and gumbo. But these hearty meals aren't the end of NOLA's foodie prowess, as tasty treats can be found all over the city from the early hours of the morning. If you're on the hunt for a morning feast, the best breakfast in New Orleans is likely right around the corner.
From sweet pastries and muffins to savory plates and avocado toast, New Orleans has all the breakfast essentials and does a great brunch too. Below you'll find the best breakfast New Orleans has to offer.
Places for Breakfast in New Orleans
New Orleans breakfast comes in all different forms, guaranteed to satisfy your palette no matter your taste. Head to these breakfast spots for mouth-watering treats and a NOLA coffee you won't soon forget.
1. The Ruby Slipper Café
Multiple Locations
rubybrunch.com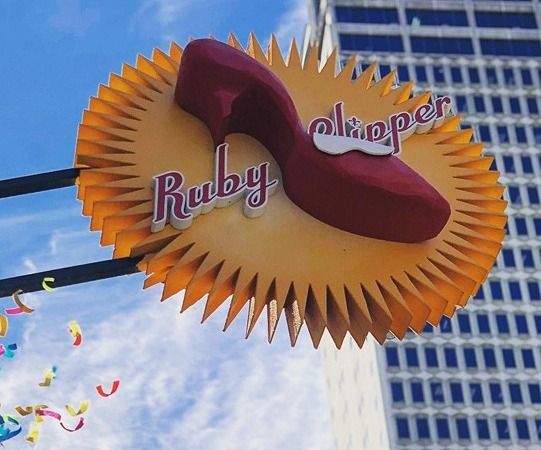 The Ruby Slipper Cafés were voted the very best breakfast spots in New Orleans, and with six locations scattered throughout the city, they're not hard to find.

But be warned, they are in high demand, so call and add yourself to their waiting list before you arrive, and they'll let you know as soon as a table becomes available. Alternatively, you can wait outside and enjoy their curbside cocktail service while you wait for a table.
Ruby Slipper caters to those that have a sweet tooth as well as those in search of something savory. A favorite among visitors is their French toast and fried chicken, but the Southern and Creole breakfast offerings make the perfect breakfast for those who are feeling adventurous.
2. Bearcat Café
Multiple Locations

bearcatcafe.com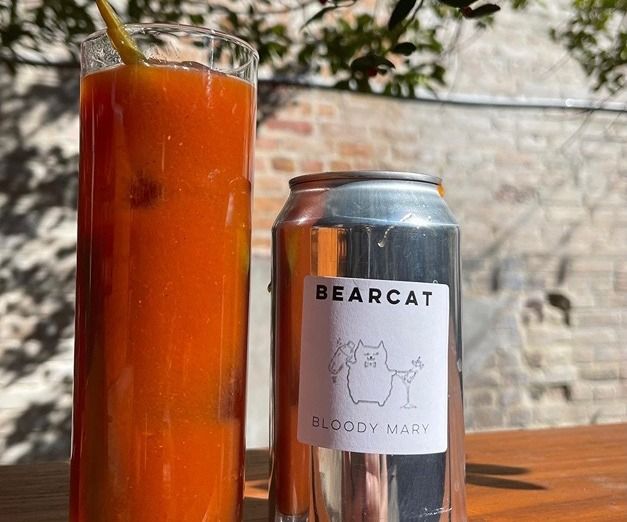 Bearcat Café was voted the second best place to have breakfast in New Orleans for its high-quality ingredients as well as the fresh breakfast and lunch options. They have two locations in NOLA--one is Uptown and the other is in the CBD, but both are equally worth a visit.

They serve a wide variety of breakfast options, from pancakes, shrimp and grits, and breakfast quesadillas to a delicious crab scramble. Each has its own unique twist. With multiple options to suit vegans, vegetarians, and meat-eaters, there's guaranteed to be something to suit your taste on their menu.
If you would like a drink to go along with your delicious breakfast, they offer a selection of interesting cocktails which make the ideal pairing.
3. Toast
Multiple Locations
toastneworleans.com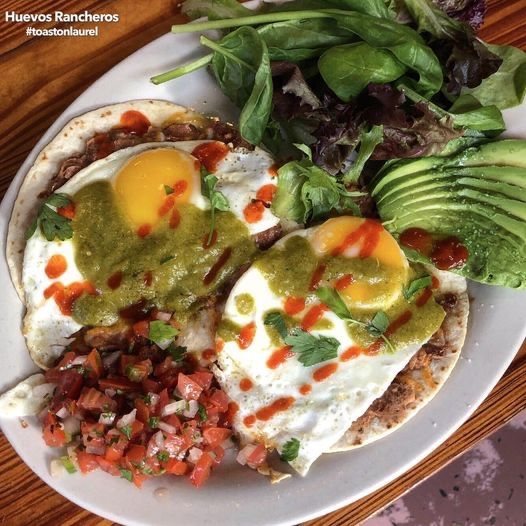 The local Toast chain has skyrocketed in popularity since it's 2014 opening. One of the best parts about this homey restaurant is that the breads, biscuits, jams, custards, and curds are all made in house. The menu is creative and extensive, with an entire menu just for toast and French toast.
They make toast with anything from prosciutto and herbed ricotta, to avocado, or even loaded with eggs and fried oysters. Toast likes to blend classic New Orleans foods with breakfast staples—as they do so with dishes like their King Cake French toast and catfish and grits.
Their menu also includes plenty of crepes, yummy omelettes, waffles, breakfast sandwiches, and aebelskivers—their oh so special puffed pancakes. Yum!
3. Surrey's Cafe & Juice Bar
1418 Magazine St.

504-524-3828
surreysnola.com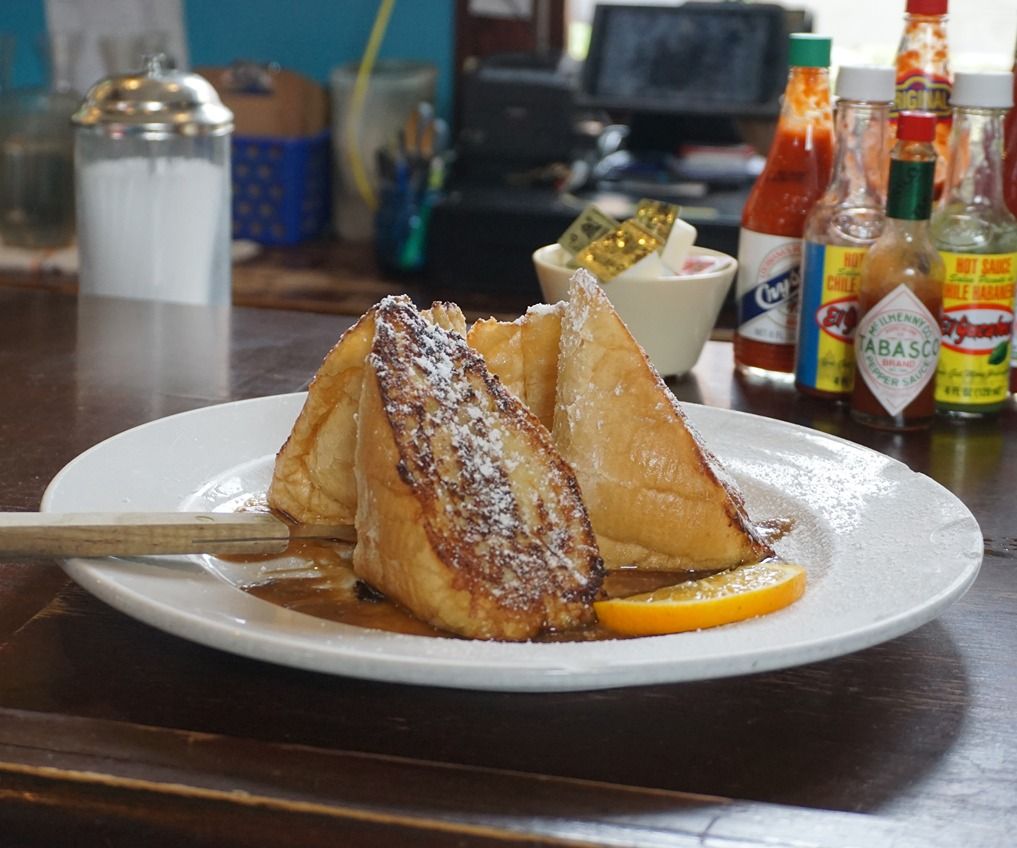 Surrey's Café and Juice Bar is the oldest organic juice bar in New Orleans, opening its doors in 2001. This eclectic restaurant focuses on bringing its guests the best fresh local ingredients and adding a unique Latin twist to their menu items.

They cater to those following a vegetarian and vegan diet, as well as providing something special for meat-lovers. The cozy restaurant makes a great setting for your meal, and if you manage to get a spot on their cute patio, you're in luck.
They do tend to get busy, and they don't accept reservations, so it's best to get there a little early. If you're looking for a cheap breakfast in New Orleans, this spot isn't the first place to pop up, but there are a few dishes that fit into a budget price range.
4. Jimmy J's Café
115 Chartres St.

504-309-9360
jimmyjscafe.com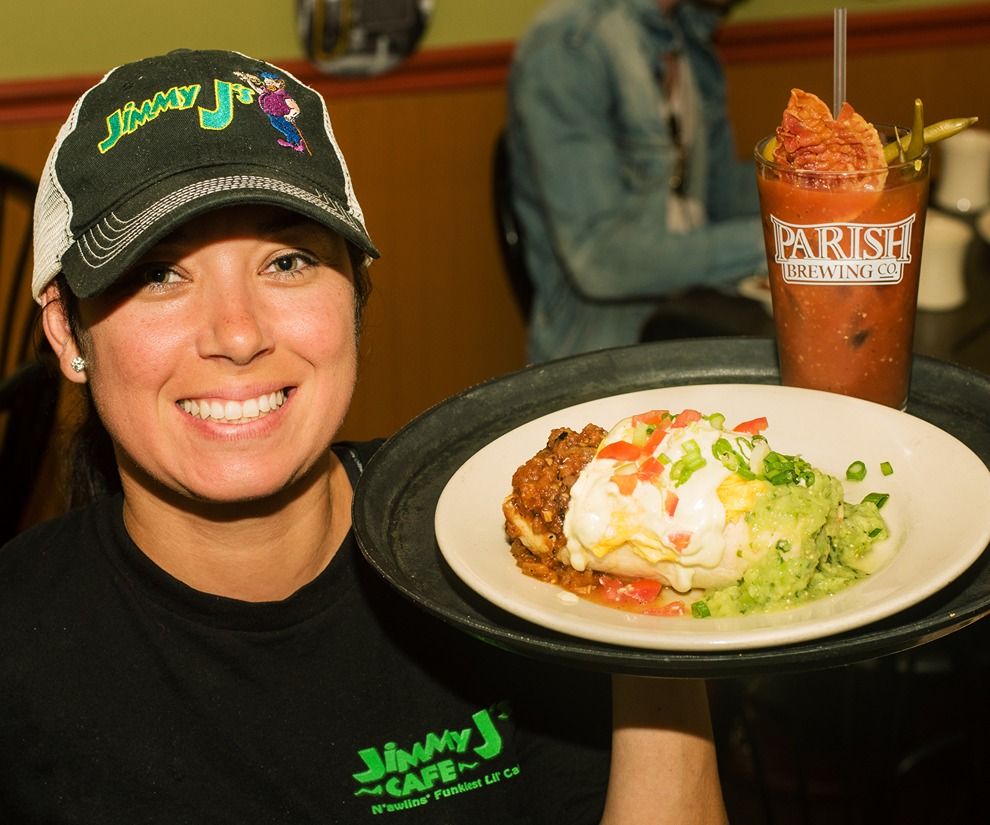 Jimmy J's Café has become a destination restaurant in New Orleans. It prides itself in using only the freshest local ingredients and making everything from scratch, and the taste really is awesome.

Jimmy J's serves a variety of unique dishes along with some traditional N'awlins' cuisine like their delectable fried shrimp and oyster po-boy. If you're looking for something different from your usual choices, try their grilled eggplant sandwich--you will not be disappointed.
The cozy interior and colorful windows that characterize Jimmy J's Café make the perfect backdrop for photos, giving you all the more reason to visit this destination restaurant. The friendly staff and fun atmosphere will keep you coming back for more. If you are looking for the best breakfast in the French Quarter, Jimmy J's Café is the perfect place to go.
5. Slim Goodies Diner
3322 Magazine St.

504-891-3447
slimgoodiesdiner.com

Slim Goodies Diner is another great foodie destination located on Magazine Street. The quirky diner has both indoor and patio seating and is visited by both locals and travelers because the food is just that good.

The diner opened doors to the public in 2003 with the hopes of creating a friendly atmosphere and enjoyable environment for patrons of New Orleans. The artsy backdrop sets the perfect stage for the iconic NOLA dishes served at this joint.
Their menu varies from your standard egg breakfasts to waffles and you can even opt for a steak breakfast if you are in need of something filling. You can't go wrong with these Creole-inspired foodie options.
6. Wakin' Bakin'
Multiple Locations

wakinbakin.com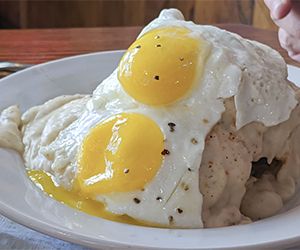 Wakin' Bakin' has three interesting restaurants scattered around the city of New Orleans. You'll find branches in the French Quarter, Uptown, and Mid-City each with its own unique style.

This café franchise was voted the sixth best place to have breakfast in New Orleans and it's not hard to see why. They provide guests with the traditional breakfast options as well as offering some NOLA classics like shrimp etouffee with grits and biscuits with gravy.
The portion sizes are quite generous, so if you stop by for breakfast you can count on staying full for a good portion of the day. If you're looking for a place with a laid-back atmosphere where you can sit back and eat at a leisurely pace, Wakin' Bakin' is definitely a spot you should try.
7. Willa Jean
611 O'Keefe Ave.

504-509-7334
willajean.com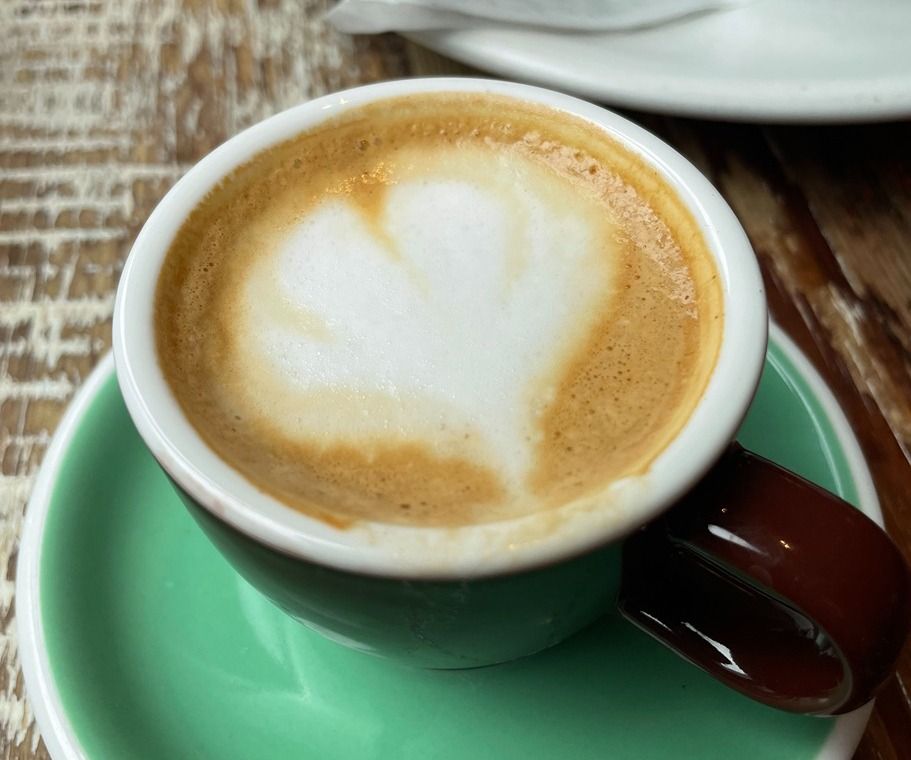 Willa Jean is not just your average breakfast joint, and there is nothing standard about the meals they serve, either. Every meal is carefully handcrafted, with a look and feel that will make your mouth water for days to come.

While they might not be the most affordable restaurant on the block, they do have snacks that are both filling and will suit every budget. Be sure to end your meal the right way with some of their "sweet stuff," the southern coconut cake being an all-time favorite.
Willa Jean does tend to get busy most days of the week, so if you want to ensure you get a seat, it's best to make a reservation in advance through their website.
8. Street Car Cafe
312 St. Charles Ave.
504-218-7256
streetcarcafe.com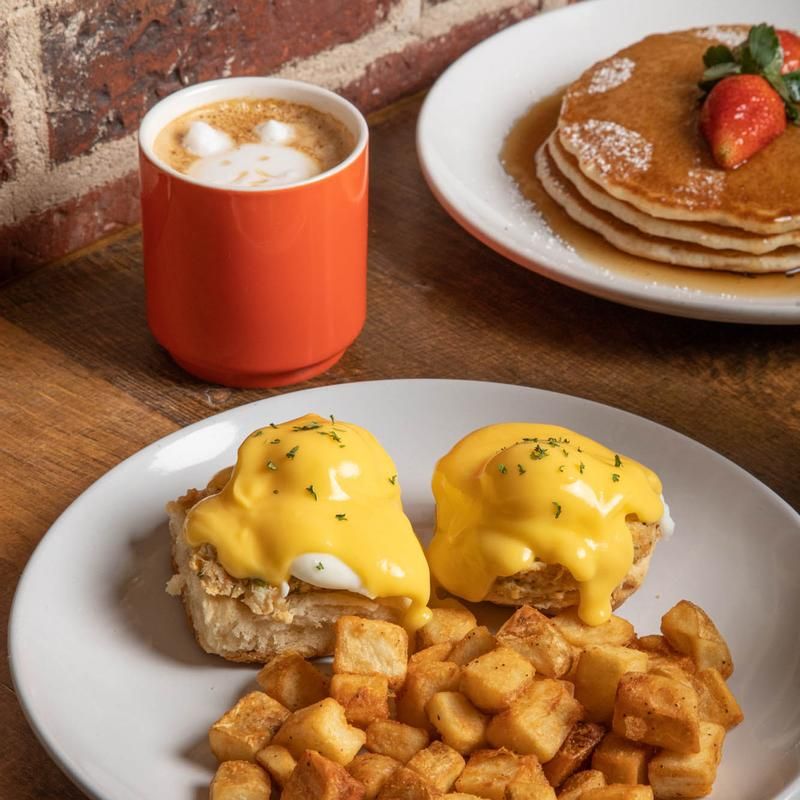 Street Car Cafe great to place to visit in the CBD for tasty breakfast items. You can't go wrong with the large assortment of omelets that are on offer there and each one is served with your choice of breakfast potatoes or grits and a biscuit or toast.
You'll have tough time deciding between Street Car Cafe's filling breakfast entrees like the crab cake Benedict, the shrimp and grits, and the biscuits and gravy.
The restaurant also has traditional New Orleans beignets, so pick one of Street Car Cafe's coffee drinks to go with those tasty treats like a cafe au lait, cappuccino, Street Car's cold brew, or even an Irish coffee.
9. The Vintage NOLA
3121 Magazine St.

504-324-7144
thevintagenola.com

The Vintage says it all in the name. This gorgeously decorated vintage restaurant has an ambiance second to none, and its food fits right in. The owners are passionate about good coffee, beignets, wine, bubbles, and other snack foods.

This is a great place to stop by for a pastry or small bite to eat and although they are open in the evenings, breakfast time is when they really shine.
Every meal served here looks like a work of art, which keeps customers happy and coming back for more. If you're visiting in the afternoon or evening, pair your bite to eat with a quality glass of wine for the full experience.
10. Molly's Rise and Shine
2368 Magazine St.

504-302-1862
mollysriseandshine.com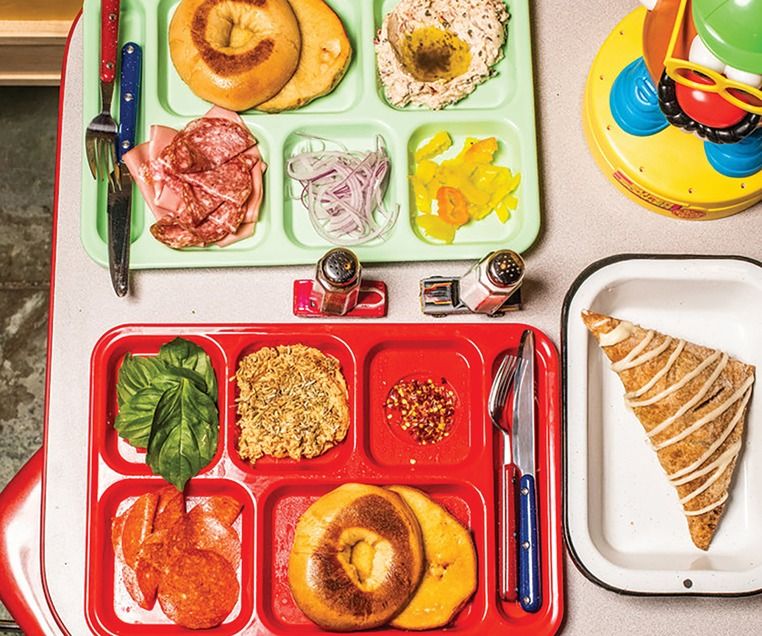 Molly's Rise and Shine is a quirky and artsy diner-style café that serves American cuisine with its own unique flare. While they cater to many different styles of diet, vegetarians will be happy to know that they offer a handful of meat-free dishes.

If you are in the mood for something sweet, then be sure to try some of their delicious pastries that come in a wide variety. Order a large coffee on the side, and you'll be setting yourself up for a wonderful day.
Their breakfast burger is a firm favorite amongst return visitors, but everything on their menu is worth a try. There is yet to be a customer that is not impressed by the overwhelmingly good service, incredible food, and beautiful decor that Molly's Rise and Shine offers.
The Most Delicious Breakfast New Orleans Has to Offer
Breakfast restaurants in New Orleans can be found in abundance. While there are many excellent locations dotted around Nola, these breakfast spots were voted as the top places to eat by all of you, our Where Ya't readers! If you're still feeling a little peckish after a hearty breakfast, check out the best pies in New Orleans.
If you don't feel like making breakfast yourself, head to some of these breakfast locations in New Orleans. Next time you're in search of breakfast restaurants, there are plenty just waiting to be visited. If there's one thing we can be certain of, it's that these local spots will not let you down.