Avoiding holiday weight gain can be very difficult as you navigate through the plethora of parties and festive events. Holiday social gatherings usually offer an opportunity for you to indulge in your favorite cocktail. But, all those sugar-laden, high-caloric boozy beverages can add inches to your waistline, if you are not careful.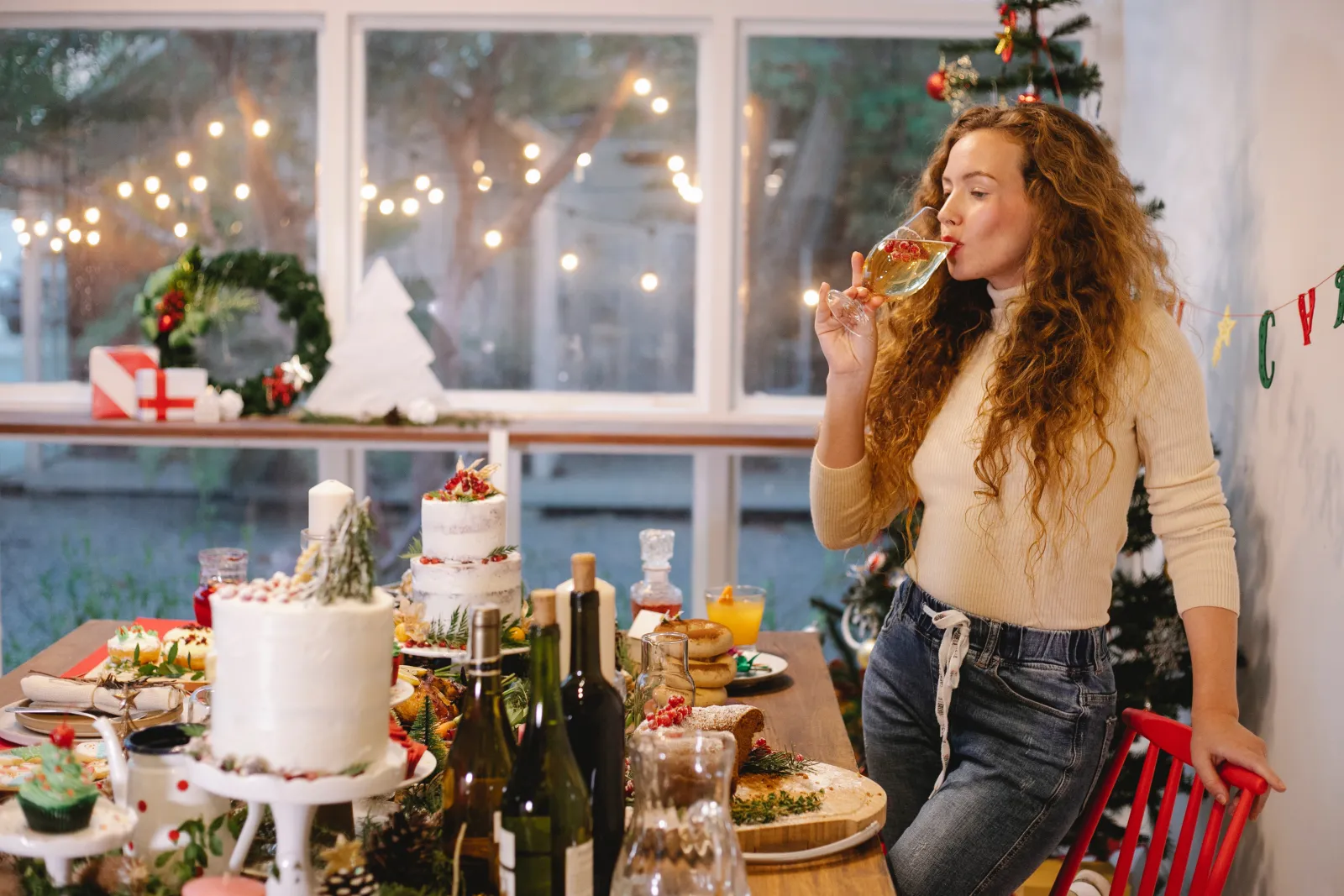 Here are a few ways to keep the beverage calories in check without losing your holiday cheer.

Limit Your Liquid Calories

Sticking with traditional liquors like vodka, gin, tequila, whiskey, and scotch can help keep your cocktail calories to a minimum, as opposed to the flavored and cream-based liqueurs.
For example, vodka is fairly low in calories, around 100 calories per shot. It is also free from carbohydrates, which can be appealing to someone who is dieting. Whereas whisky is slightly more at roughly 110 calories a shot. Gin and tequila are also 110 calories a shot.
Simplify Your Spirits

In general, one serving of alcohol, whether that be beer, wine, or liquor, contains roughly 100 calories, or around seven calories per gram. That caloric number increases when you have add-ons, mixers, and flavorings added to the final concoction. Joanne A. Creath, a mixologist at Thai D'Jing in Gretna, suggested to steer clear of the pre-mixed colas, simple syrups, and sugary mixers.
"I try to use fresh berries or fruit instead of syrup," Creath said. "Instead of simple syrup or artificial sweetener, I can add naturally sweet fruit, such as fresh raspberries, mangos, strawberries, blueberries, etc., and muddle or puree them into the cocktail."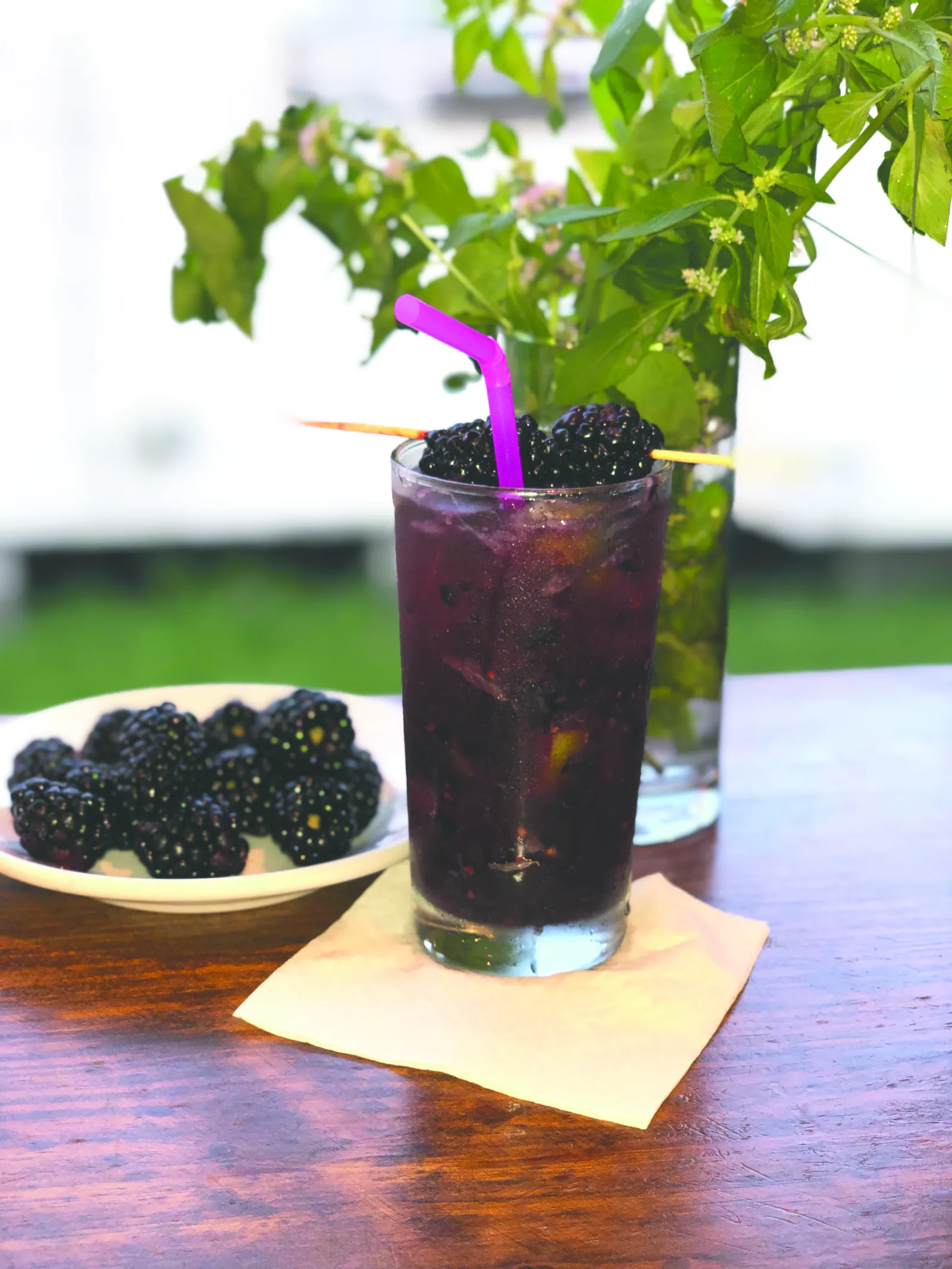 Creath's famous Holiday Mojito recipe is deliciously fresh. Ingredients include:

1.5 ounces of light rum
3 slices fresh lime
10 mint leaves
1 ounce agave syrup
6 fresh blackberries
Preparation:

In a shaker, add blackberries, lime, mint leaves and agave syrup.
Muddle together, then add the rum and ice. Shake it up and pour into a 14 to 16-ounce glass. Fill with club soda and garnish with fresh blackberries.
Get Creative with Classic Drinks
Let's take for example the Classic Margarita. Margaritas tend to be on the "high caloric cocktail" list because, typically, those margaritas are made with ready-to-serve premixed packets that are full of added sugar. Even though tequila is a low carb and low sugar liquor, a classic margarita can also be low in overall calories if it contains fresh fruit and no triple sec or Cointreau. Creath recommended a tasty margarita which is 100% fresh and practically guilt-free.
Creath's Classic Margarita; Ingredients: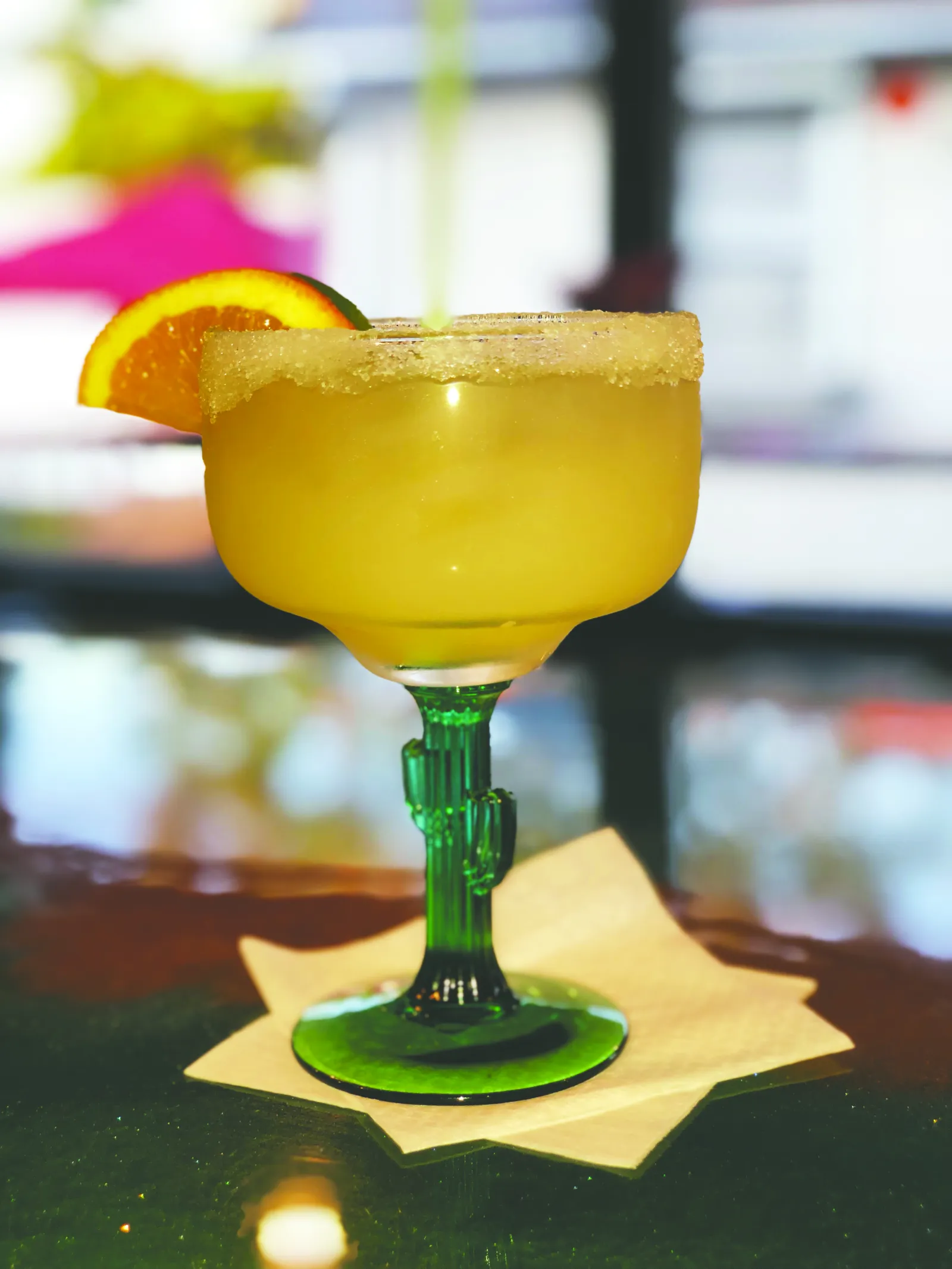 1.5 ounces of premium tequila
½ ounce of agave syrup
3 ounces of freshly-squeezed lime juice
3 ounces of freshly-squeezed lemon juice
½ ounce of freshly-squeezed orange juice
Preparation:

Using a 14-ounce margarita glass, rim the glass with lime and dip into sea salt or kosher salt (optional). Then, put all ingredients into the shaker and add ice. Shake for 10-15 seconds and pour into a 14-ounce margarita glass. Garnish with a slice of orange and lime.
Pour on the Flavor

Making simple adjustments like only using fresh juice, or fresh fruit, herbs, and vegetables, in your cocktails will make a world of difference for your taste and your waistline. Sweetening your drinks with honey instead of sugar or syrups is a great alternative. If you plan to have a few cocktails at your holiday gathering, skip the standard eggnog and sugary cider and opt for a hot toddy made with ginger, tea, and whiskey. A healthy holiday choice recommended by Creath is the fall favorite Pumpkin-Spiked Latte.
Creath's Pumpkin-Spiked Latte; Ingredients:

1 ounce of vanilla vodka
½ ounce of cinnamon whiskey
8 ounces of brewed coffee
2 ounces of unsweetened coconut-almond milk
½ ounce of sugar-free pumpkin spice syrup
Coconut whipped cream, cinnamon stick, and/or pumpkin pie spice
Preparation:

In a shaker, combine vanilla vodka, cinnamon whiskey, coffee, milk, and sugar-free syrup. Shaked until blended and then served hot in a 14-ounce coffee mug topped with whip cream, cinnamon stick, and optional pumpkin pie spice sprinkled on top.
Although drinking alcohol may not be diet-friendly, pairing it with nutritional ingredients definitely takes the guilt out. Consider being your own bartender, and you can always whip up a lower calorie version of your preferred drink. When you're the one mixing and preparing the drink, you can control your portion sizes and ingredients. If you don't have the pleasure of mixing your own drink, don't give up hope. There are good bartenders like Creath who will accommodate. Keep in mind the above suggestions when you order your holiday cocktail and, by all means, leave a good tip for your server.