CBD / WAREHOUSE DISTRICT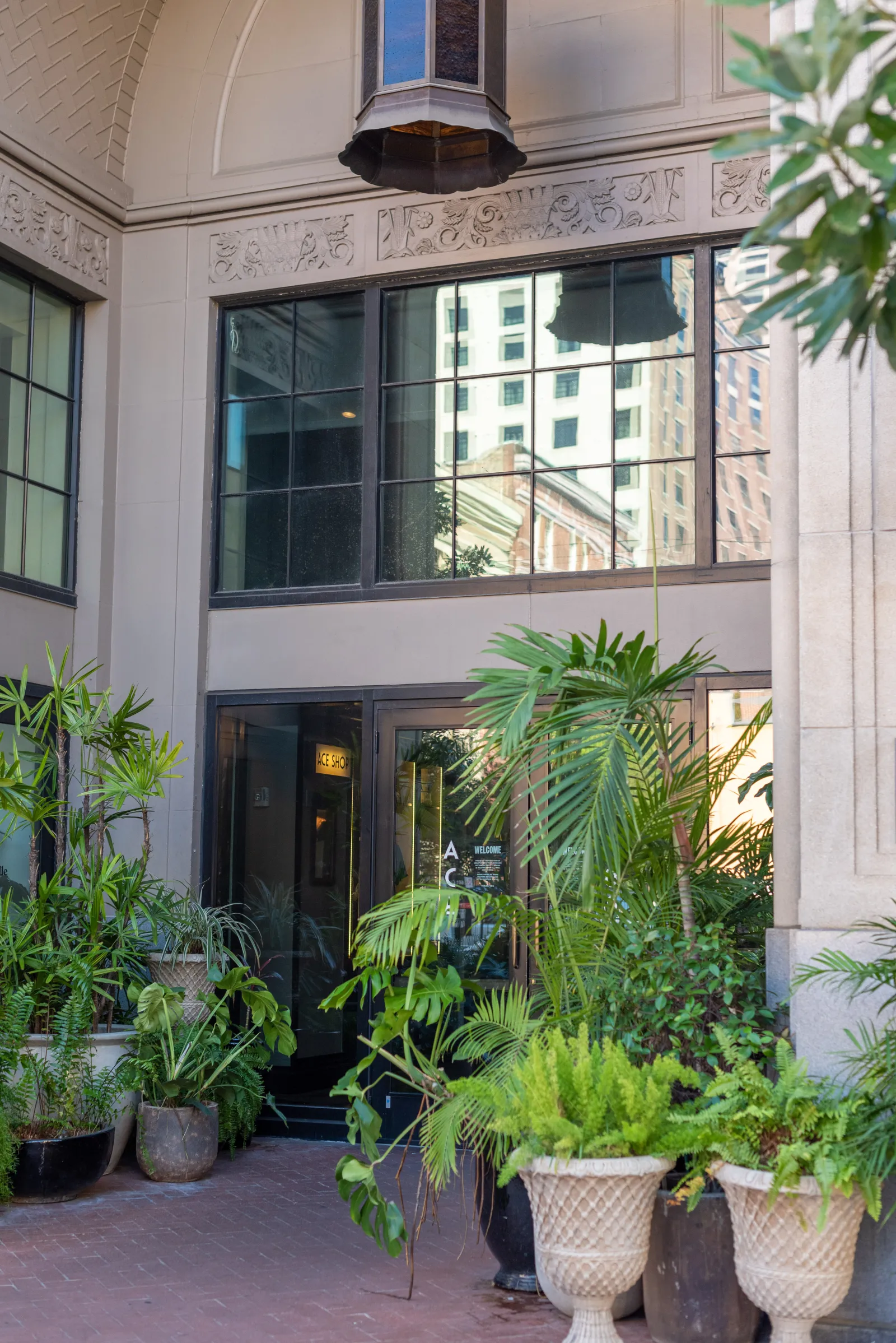 Alto, located on top of the Ace Hotel, offers some truly great views of New Orleans. After you're done chilling in the rooftop pool, order yourself some thirst-quenching cocktails. Maybe you would like to sip on the Paloma, Calypso, or the Great Ulysses? Draughts, buckets, shots, and more are available.
600 Carondelet St., 504-900-1180, acehotel.com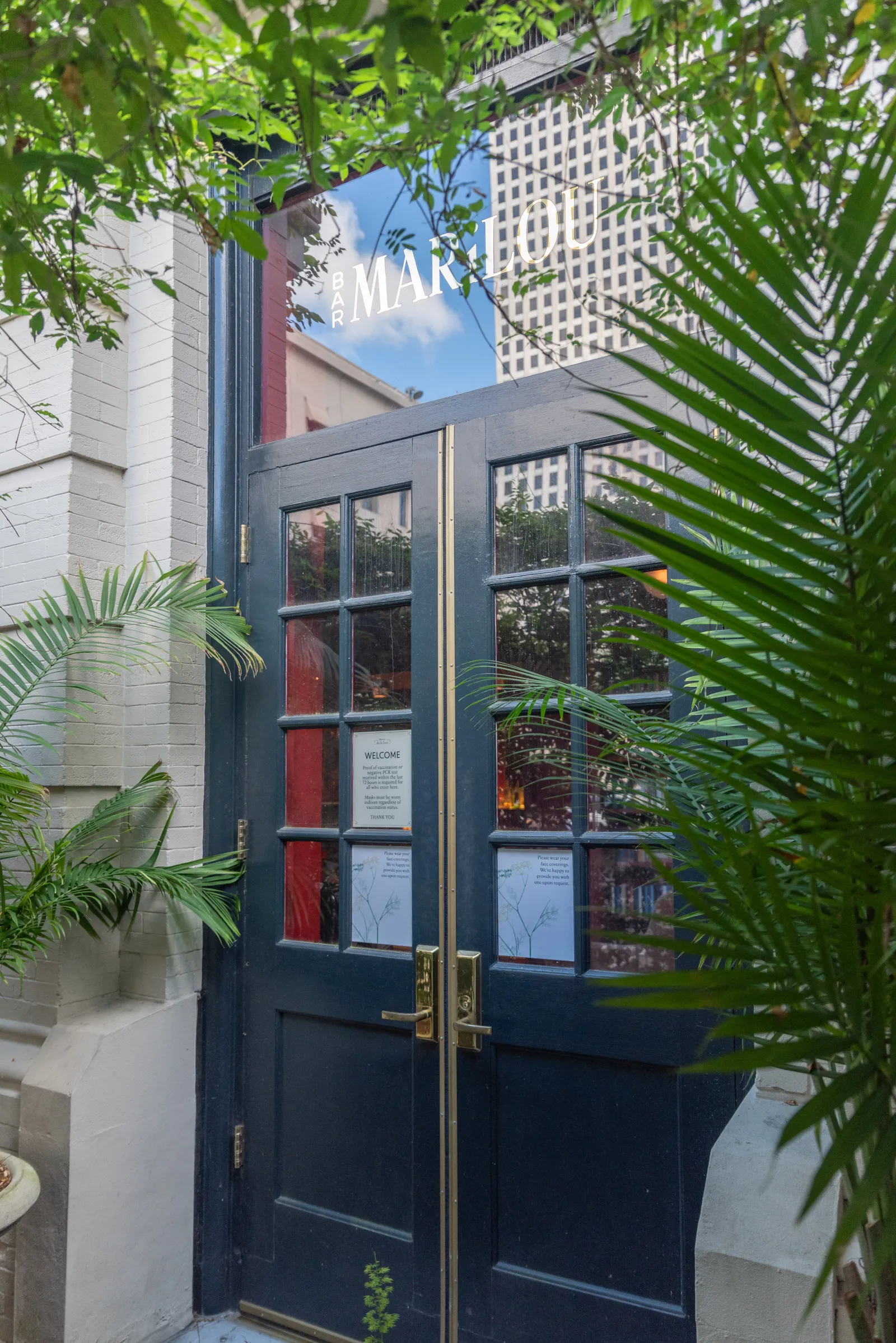 Bar Marilou makes you feel like you've stepped into a bar in the heart of Paris. Not only is it very trendy, the food and drinks on offer are fantastic. There are all kinds of fancy sounding drinks to choose from, such as the Jardin De Mémé, Petite Bétise, Heloïse. Virgin cocktails are also offered for people's enjoyment.
544 Carondelet St., 504-814-7711, barmarilou.com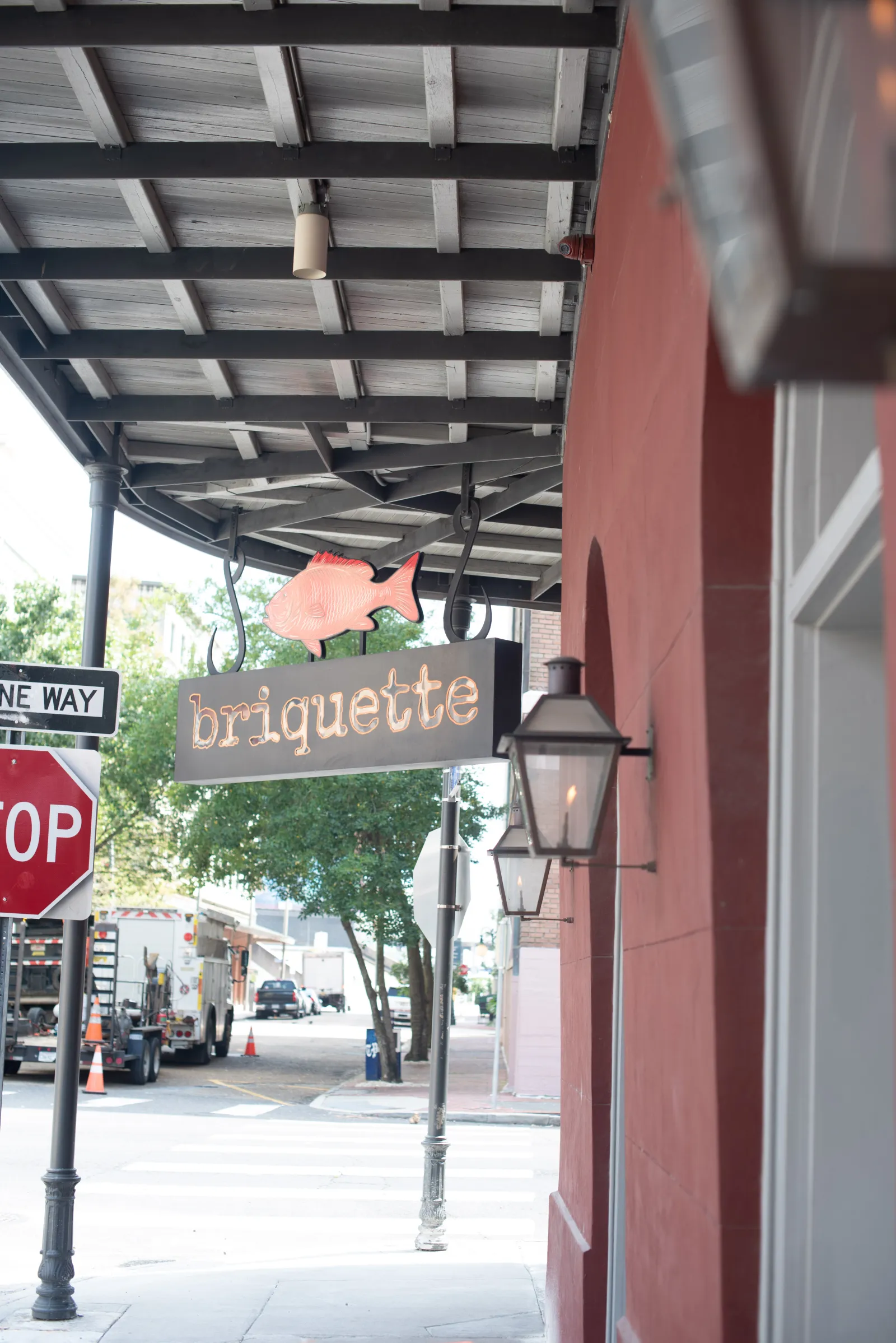 Briquette is known best for its 18-foot seafood display and delicious coastal cuisine. While being housed in a building from the 1800s, the food and drinks are delightfully contemporary. Not only are the cocktails beautifully crafted, the wine list is also extensive. With its living room feel, you'll be right at home at Briquette!
701 S. Peters St., 504-302-7496, briquette-nola.com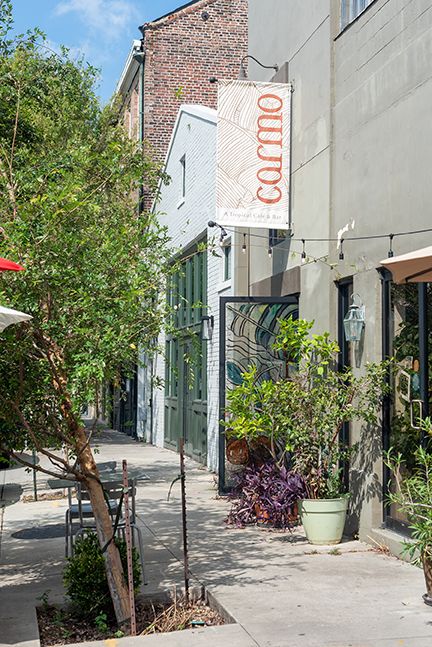 Carmo is New Orleans' best spot for both tropical flavored dishes and vegan fare in the city. Given the tropical feel, you can expect plenty of drinks that'll make you feel like you're relaxing at the beach. There's the Brazilian Caipirinha, the Haitian Jacmel, the Cuban Canchánchara, and much more. They even got sake!
527 Julia St., 504-875-4132, cafecarmo.com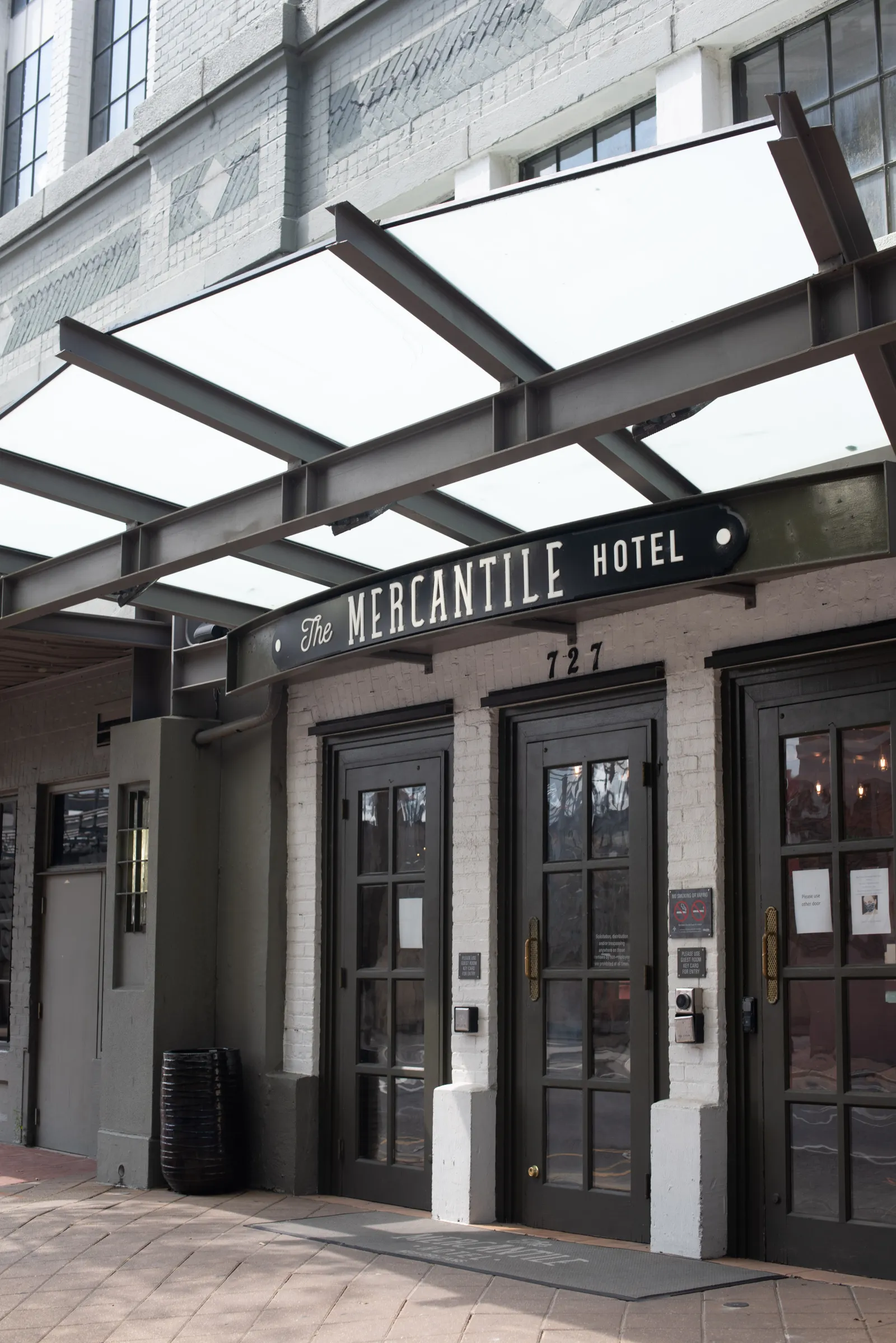 Confectionary Craft Cocktail Bar, located in the Mercantile Hotel, should be included if you and your friends plan on bar hopping through New Orleans. The cocktail bar and lounge area are both great for relaxing. You'll find a number of specialty sweet drinks on offer. Go for a Cotton Candy Margarita, Caribbean Elixir, and the La Valarie.
727 S. Peters St., 504-558-1914, facebook.com/confectionarybar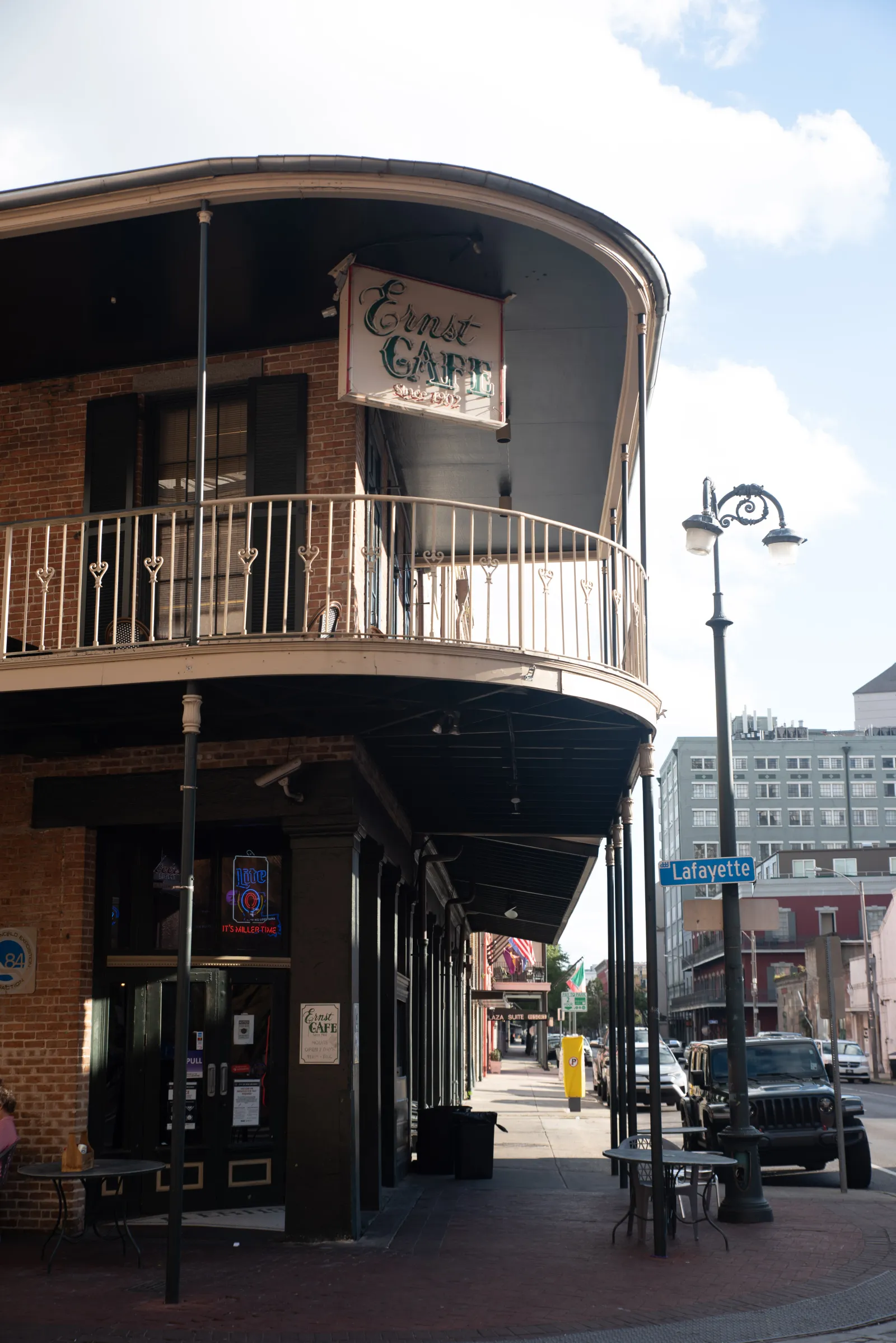 Ernst Café has been serving up quality meals in the Warehouse District since 1902. NOLA favorites, home-made burgers, and more make up their tasty menu. Don't miss out on the craft cocktails! Some of the best ones you can get are the Ernst Cup, the Vieux Carre Bloody Mary, and the Fulton Freeze.
600 S. Peters St., 504-525-8544, ernstcafe.com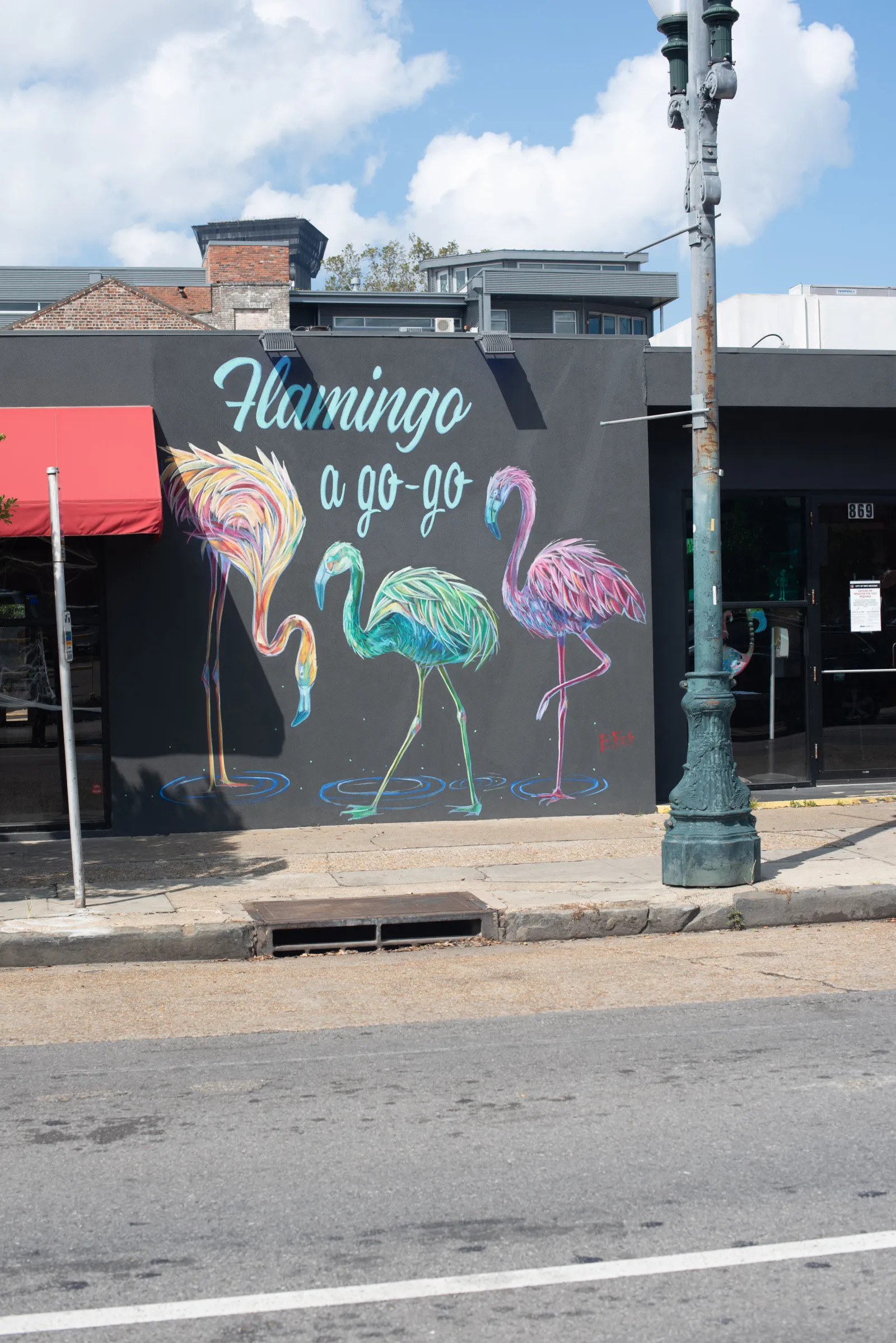 Flamingo A-Go-Go is the go-to destination to do some day drinking. Sit in their outdoor courtyard and grab a glass or two from their "Flocktail" menu. In addition to all kinds of beer and wine, there are also many different draft, frozen, and regular cocktails to get. They also offer Bottomless Mimosas, Margaritas, and Frosés!
869 Magazine St., 504-577-2202, flamingonola.com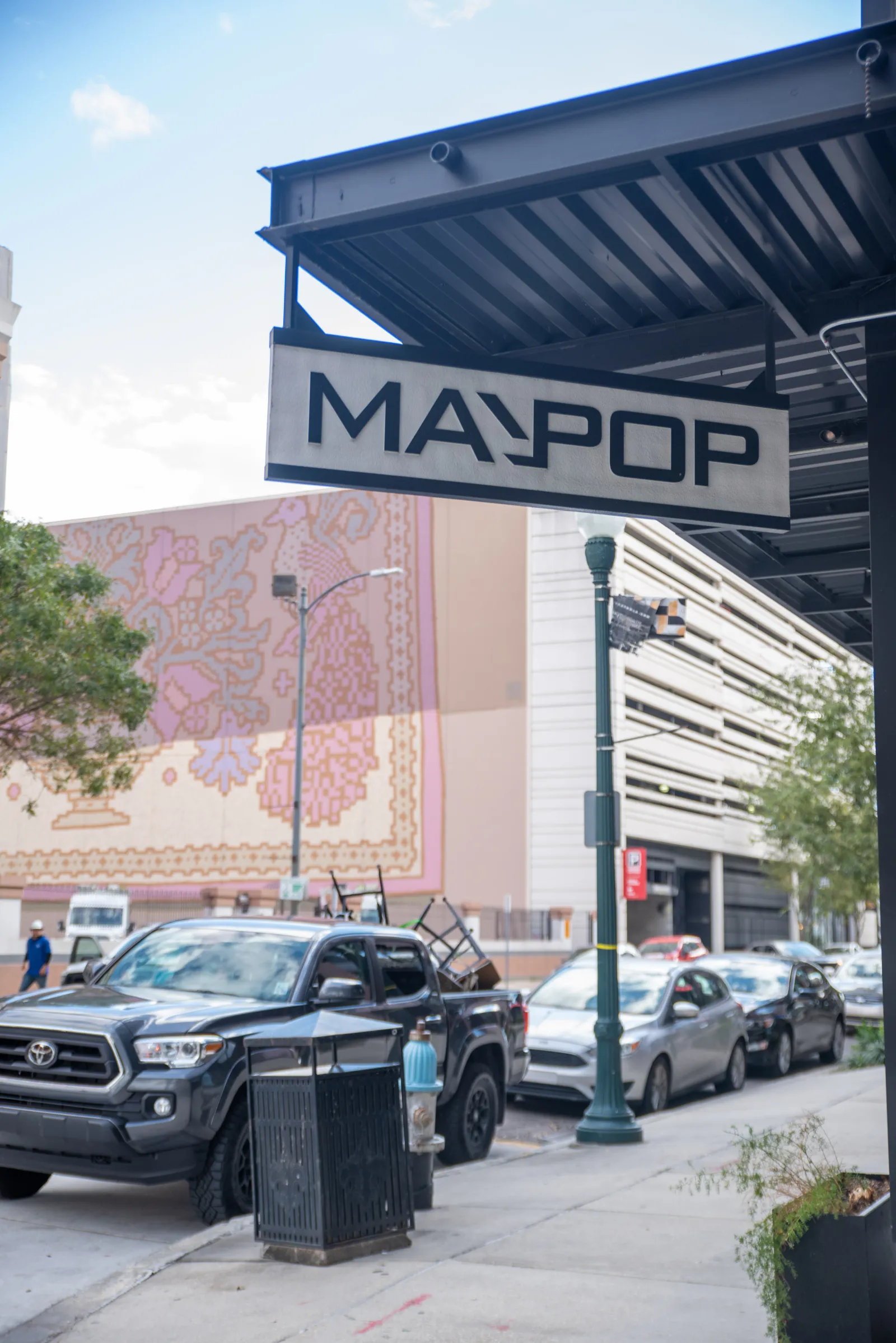 ​​Maypop offers a unique blend of Southeast Asian and New Orleans flavors in a comfortable dining environment. The food by Chef Michael Gulotta is outstanding, and the drinks are just as good! Some of the creative cocktails include the Dao Viet Quat and the Mekong Collins. Experience the flavors of Saigon and Bangkok at Maypop!
611 O'Keefe Ave., 504-518-6345, maypoprestaurant.com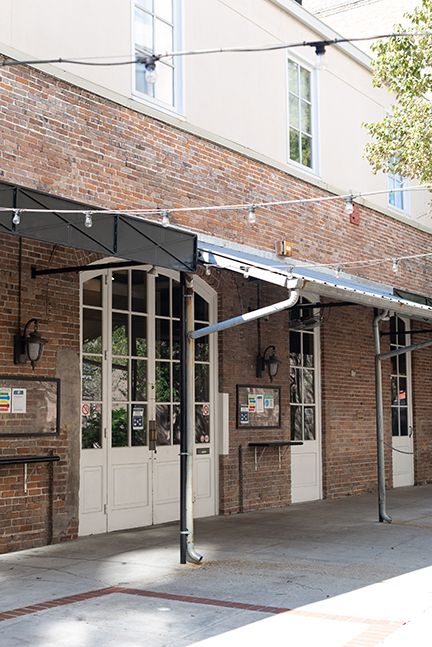 The Metropolitan, located in Generations Hall, is a great venue option for anyone looking to party the night away. The space offers two-stories filled with dancefloors, spaces for DJs, and multiple bars. Check out The Metropolitan's website to see who's coming to perform. You and your friends are sure to have an eventful night!
310 Andrew Higgins Blvd., 504-568-1702, themetronola.com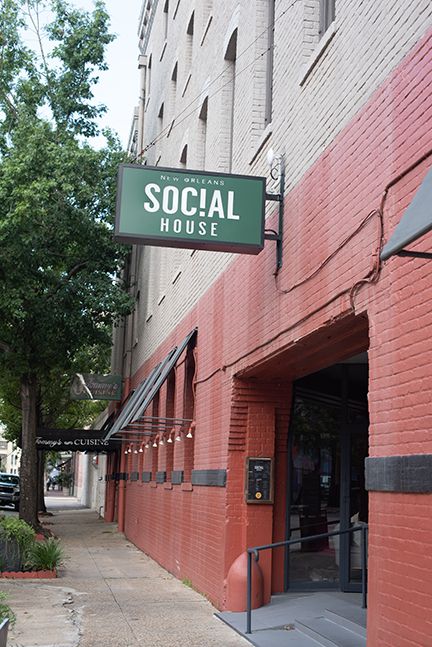 New Orleans Social House is, without a doubt, the perfect place in the city to socialize with friends. Catch up over some glasses of the Limoncello Spritzer, Boulevardier, or the Prickley Pear Sour. The Social House also offers special $5 Tequila Mondays, Vino Thursdays, Friday Bubbles Bar, and a $5 Saturday Mule Bar. Get your gal pals together!
752 Tchoupitoulas St., 504-581-7101, nosocialhouse.com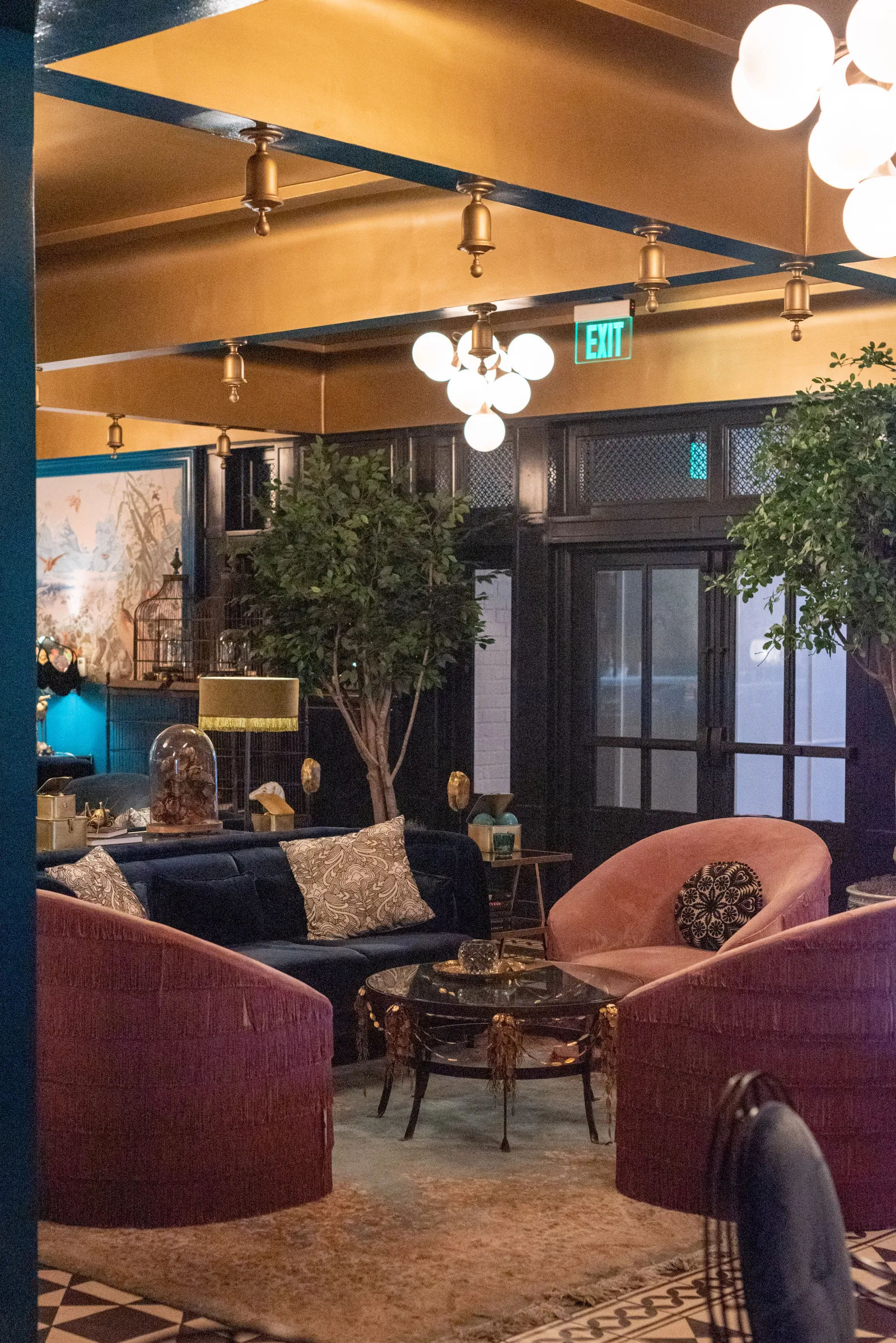 Peacock Room, located in the Kimpton Hotel Fontenot, provides New Orleans an elevated cocktail bar experience. The Peacock Room's large drink menu has anything you could want. Perhaps you'd like one of the "Old Birds" like a Sazerac or Washouko Mary. Or maybe you'd rather an El Pavo Real or a Squawk of Shame?
501 Tchoupitoulas St., 504-324-3073, peacockroomnola.com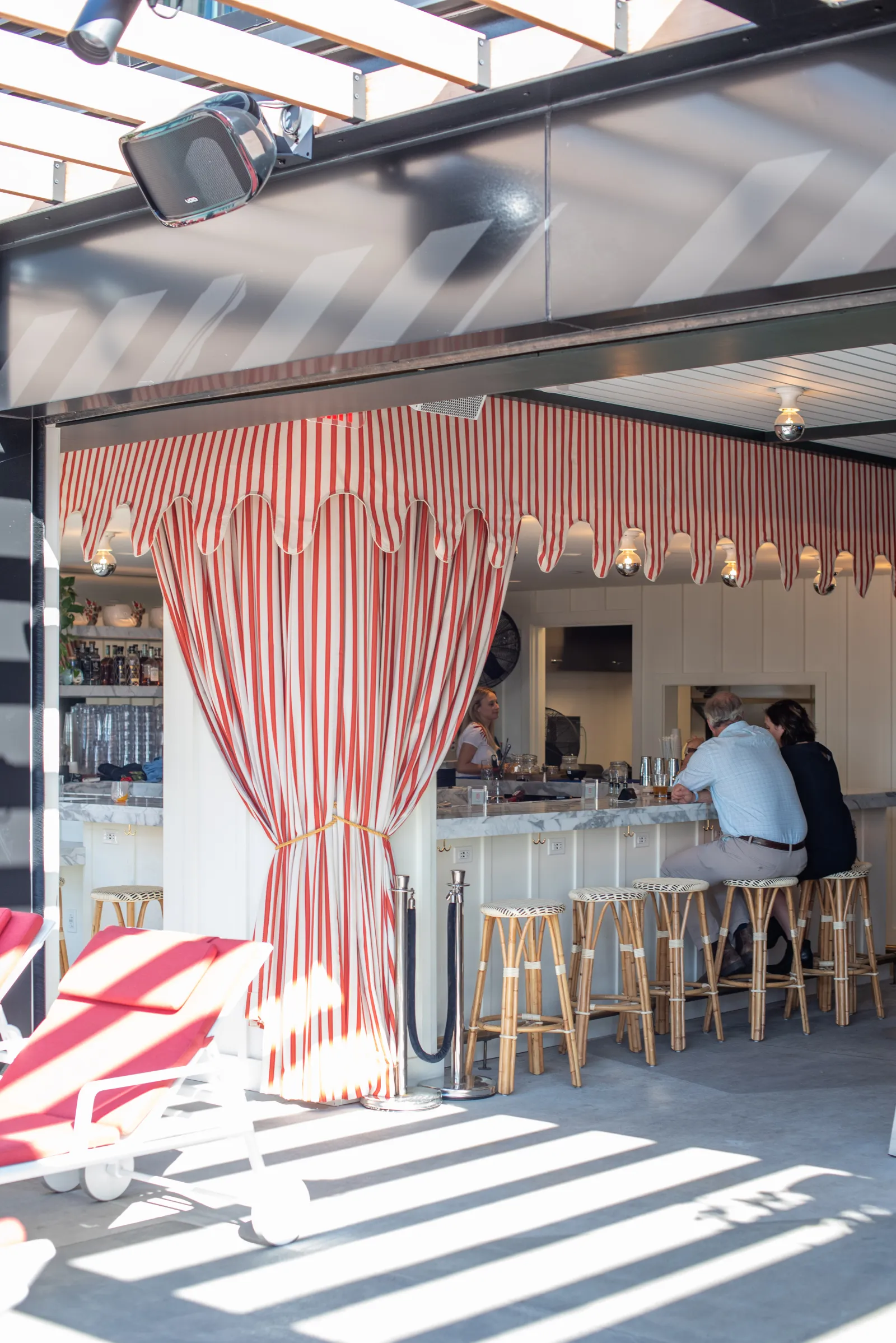 The Pool Club, located on the rooftop of the brand new Virgin Hotels New Orleans, can be perfectly described as an oasis. Not only does it offer great views of the city, you can also relax in their pool or jam to the sounds provided by their resident DJ. You can also host events at the Pool Club. Grab an umbrella drink and enjoy!
550 Baronne St., 504-603-8000, virginhotels.com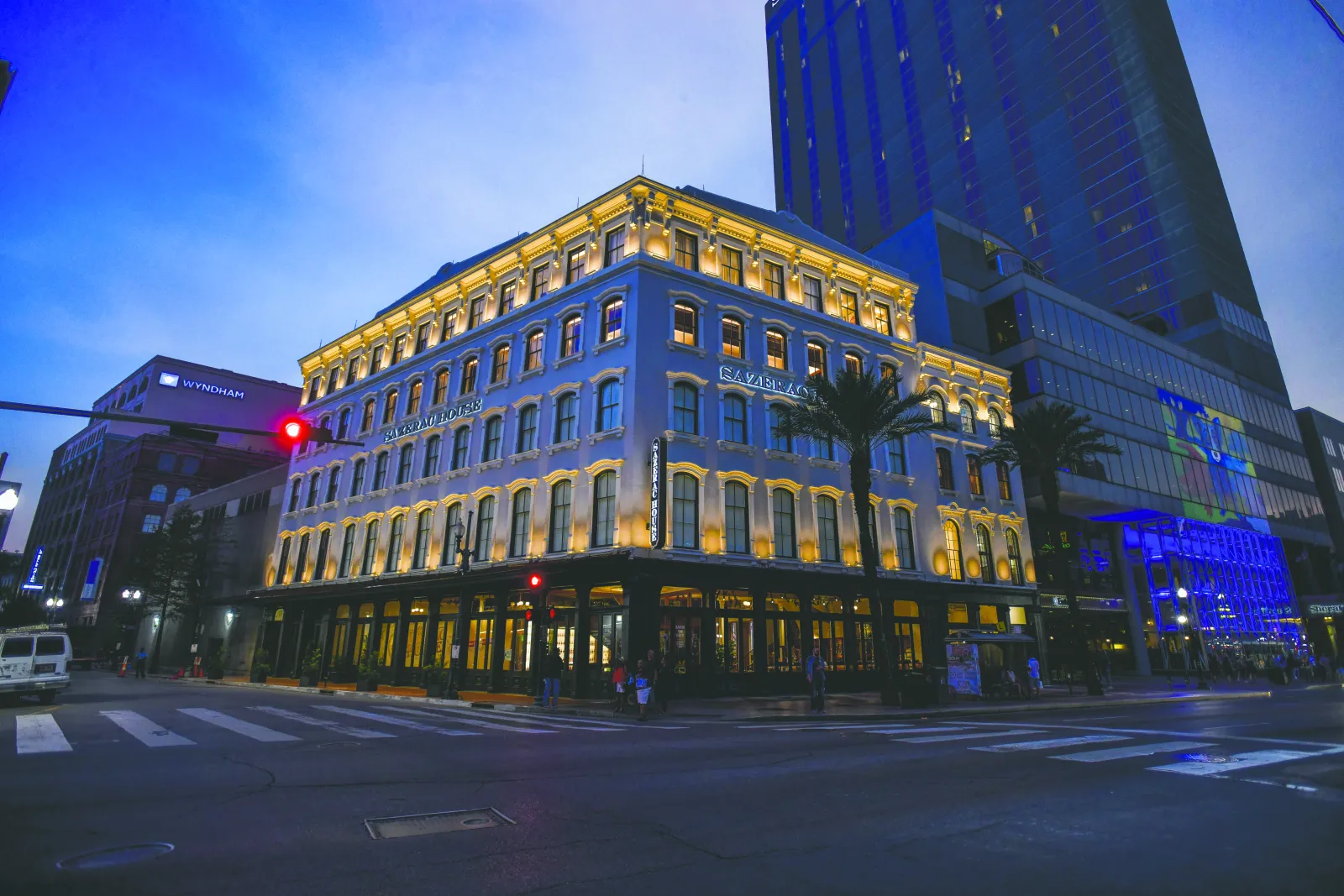 The Sazerac House truly honors the New Orleans cocktail that it is named after. Not only do they offer tours and events, you can also pick up some drinks! Get yourself some Sazerac Rye, rum, gin, and many more liquors that are on offer. With roots that date back over 200 years, the Sazerac House is truly an experience.
101 Magazine St., 504-910-0100, sazerachouse.com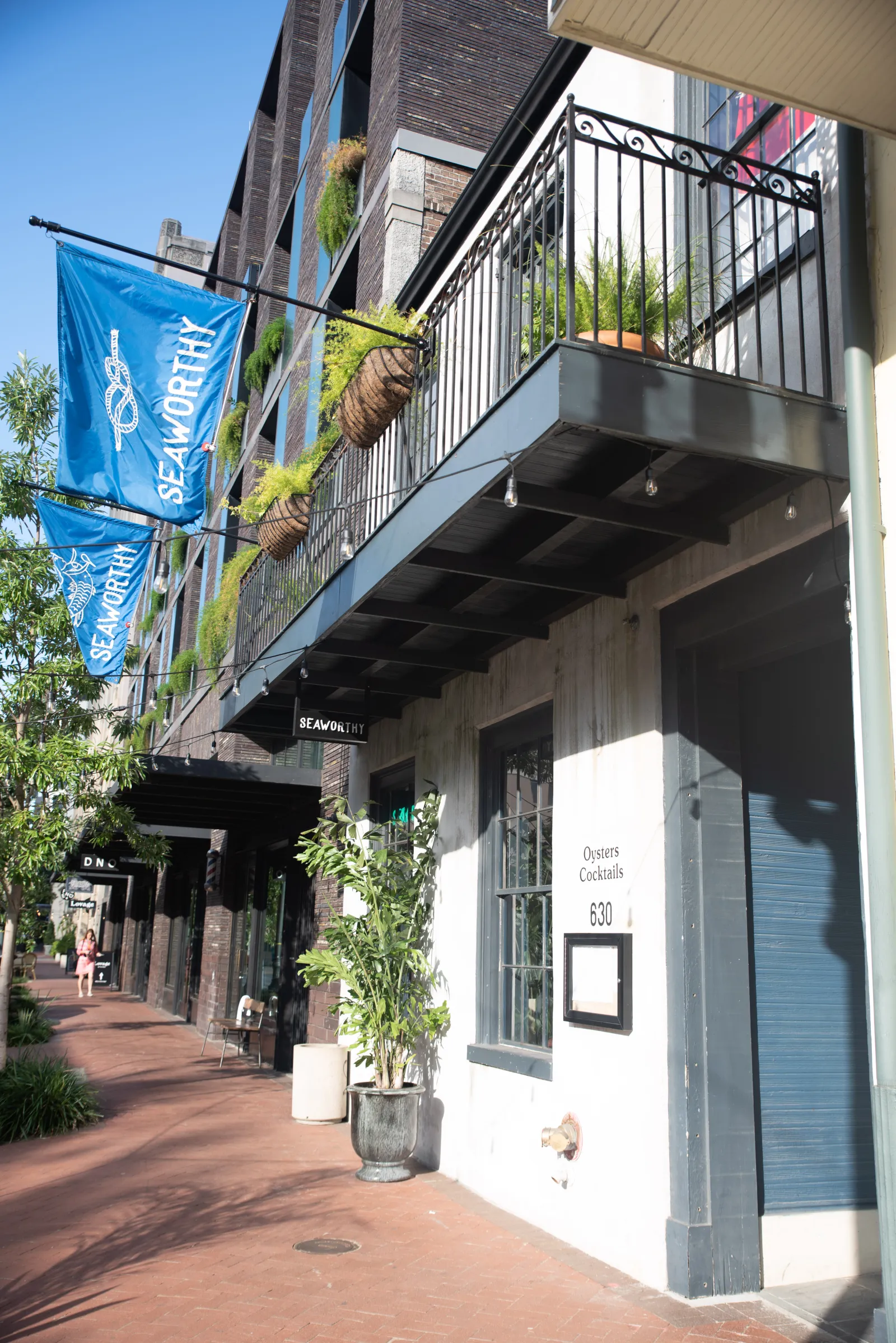 Seaworthy is known for showcasing delectable seafood, infused with Southern flavors, from America's coastal waters. The fish aren't the only ones who'll be swimming when you order one of Seaworthy's artisanal cocktails. Some of the creative cocktails include the Albatross and the McKittrick Old Fashioned. Seaworthy's happy hour offers half off oysters.
630 Carondelet St., 504-930-3071, seaworthynola.com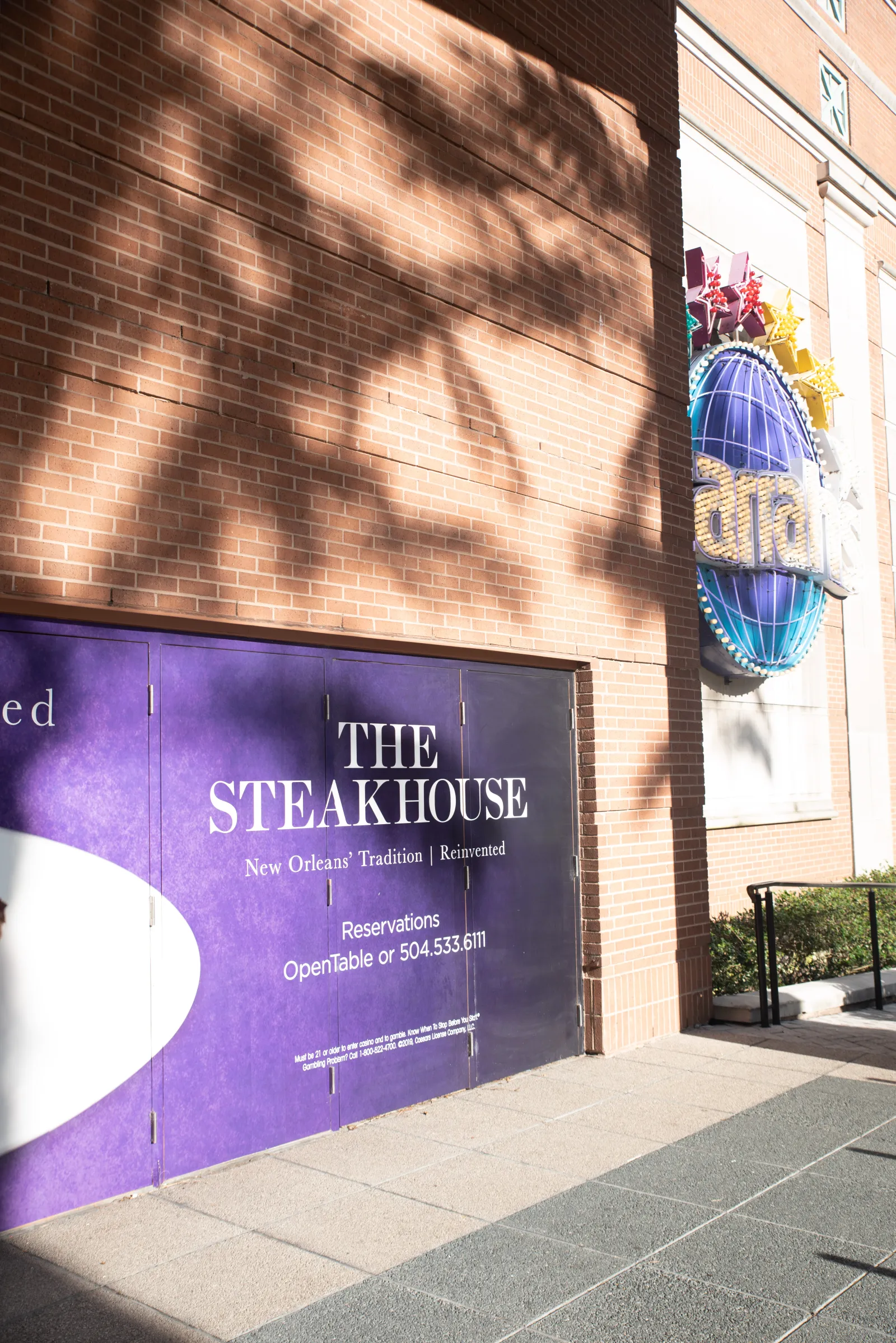 The Steakhouse at Harrah's is just the place to be when you need a break from the slots. Come for the fantastic steaks, and stay for the amazing drinks! Choose from a selection of bottled and specialty cocktails like the Vieux Carre, Back to Basics, Freeze Out, or the Pain Killer. They also provide plenty of "fine wines for fine people."
228 Poydras St., 504-533-6111, caesars.com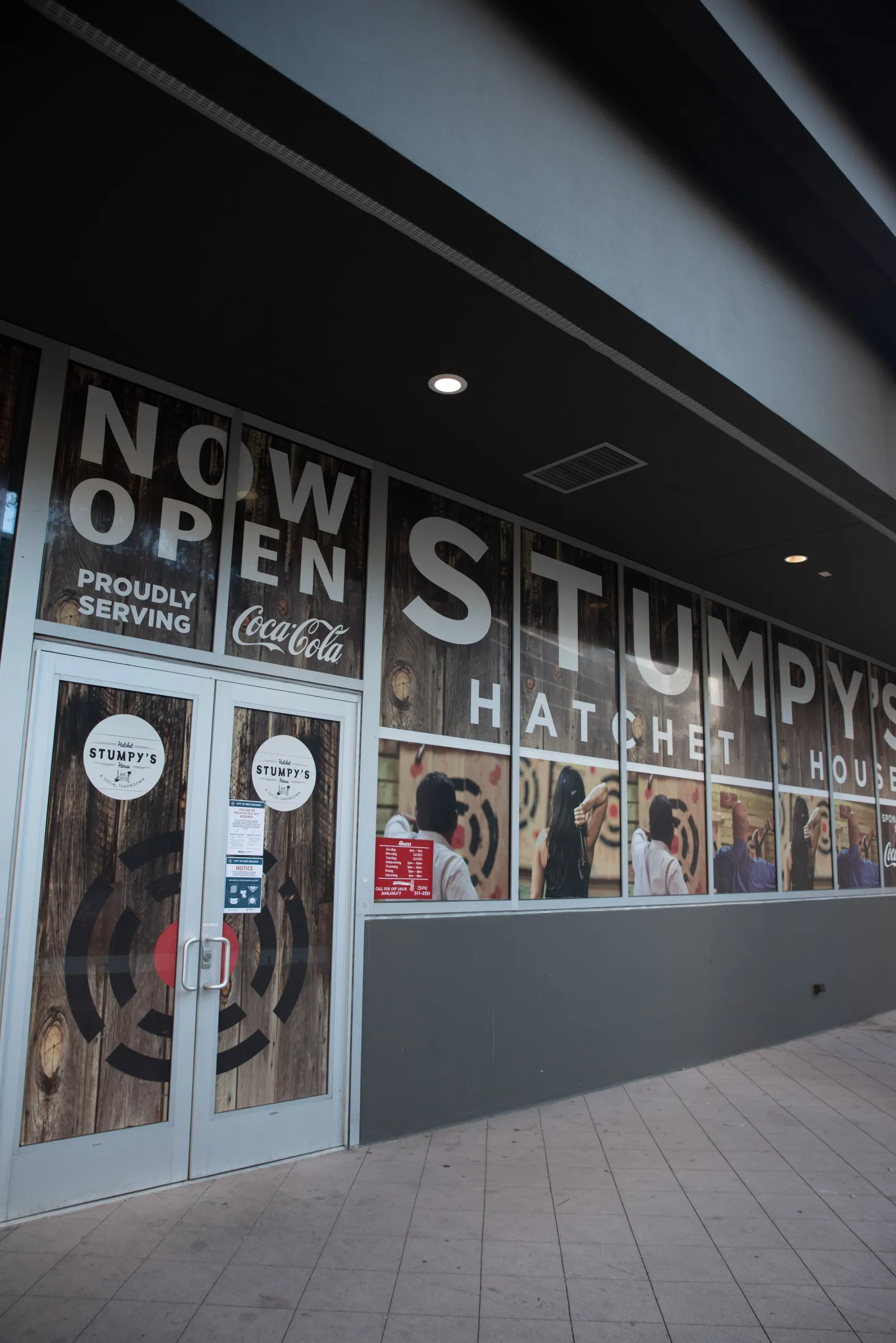 Stumpy's Hatchet House is the best place in NOLA to try your hand at throwing a hatchet. In fact, Stumpy's is perfect for a day out with friends, a corporate party with your coworkers, or even your next bachelorette party. After you work up a sweat, you can grab some food and drinks while there. Throw responsibly!
1200 Poydras St., Ste. C, 504-577-2937, stumpyshh.com
FRENCH QUARTER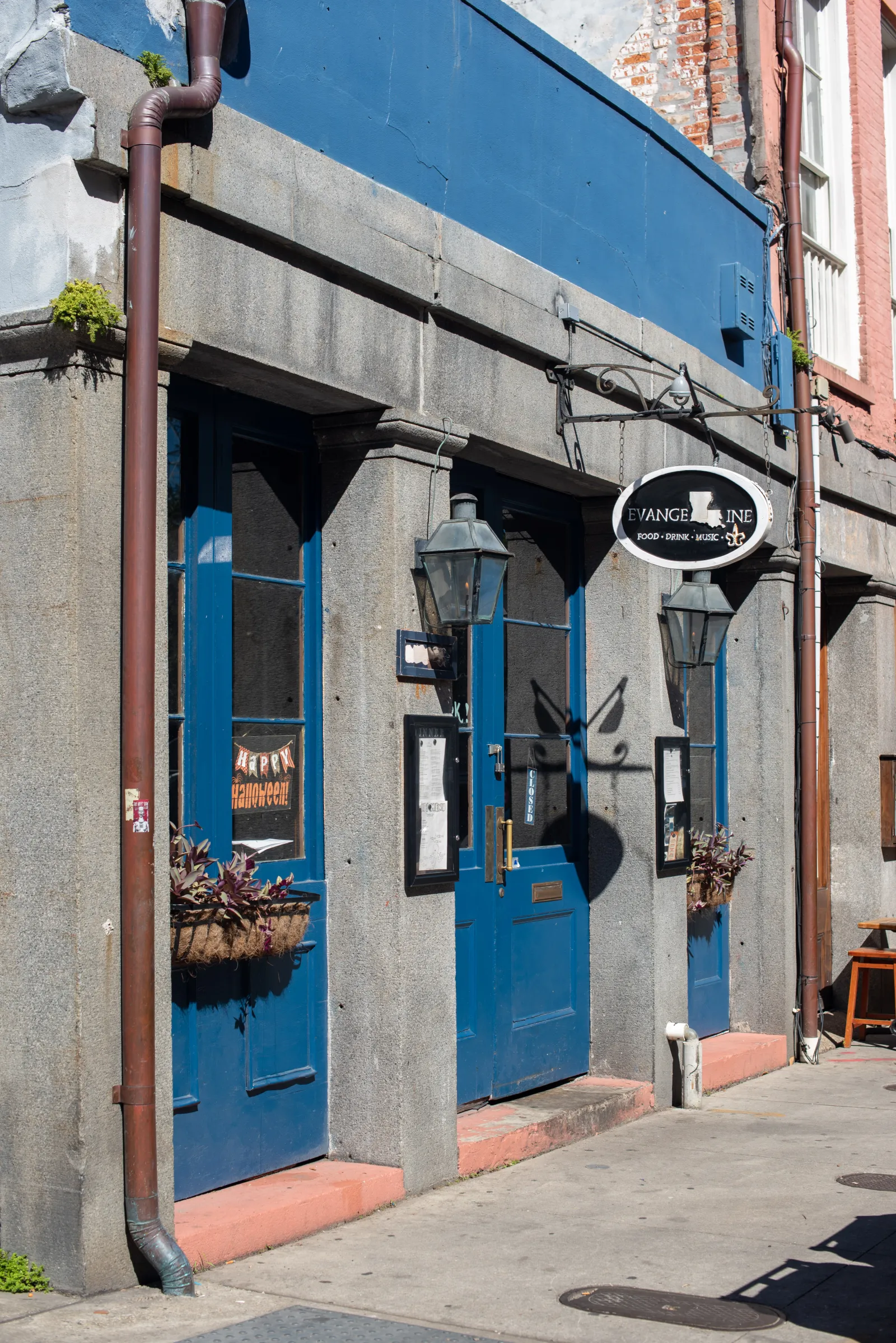 Evangeline provides some of the best and locally sourced Cajun and Creole dishes in the French Quarter. Their courtyard is perfect for sipping on some of the locally craft beers they offer. Evangeline's Rum Punch and Strawberry Blonde cocktails are also fruity and delicious. Happy hour is from 3 to 6 p.m. daily.
329 Decatur St., 504-373-4852, evangelineneworleans.com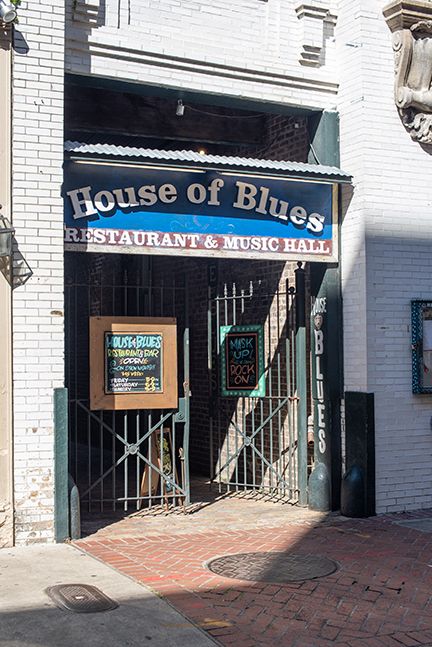 House of Blues New Orleans is where New Orleanians go to feel the rock and the blues. Not only is the live entertainment great, the Southern-inspired food and refreshing drinks are fantastic as well! You can enjoy plenty of the different beer and cocktails that are on offer. Bring your friends and listen to some jams!
225 Decatur St., 504-310-4999, houseofblues.com/neworleans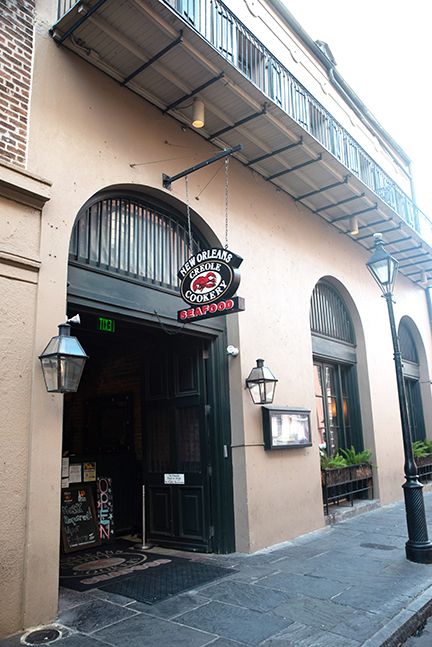 New Orleans Creole Cookery offers a quality French Quarter dining experience. Their outdoor courtyard is beautiful and the traditional New Orleans Creole menu is out of this world. The cocktail list is particularly amazing with selections like Hurricanes, Sazeracs, and much more. Don't forget the wine list too!
508 Toulouse St., 504-524-9632, neworleanscreolecookery.com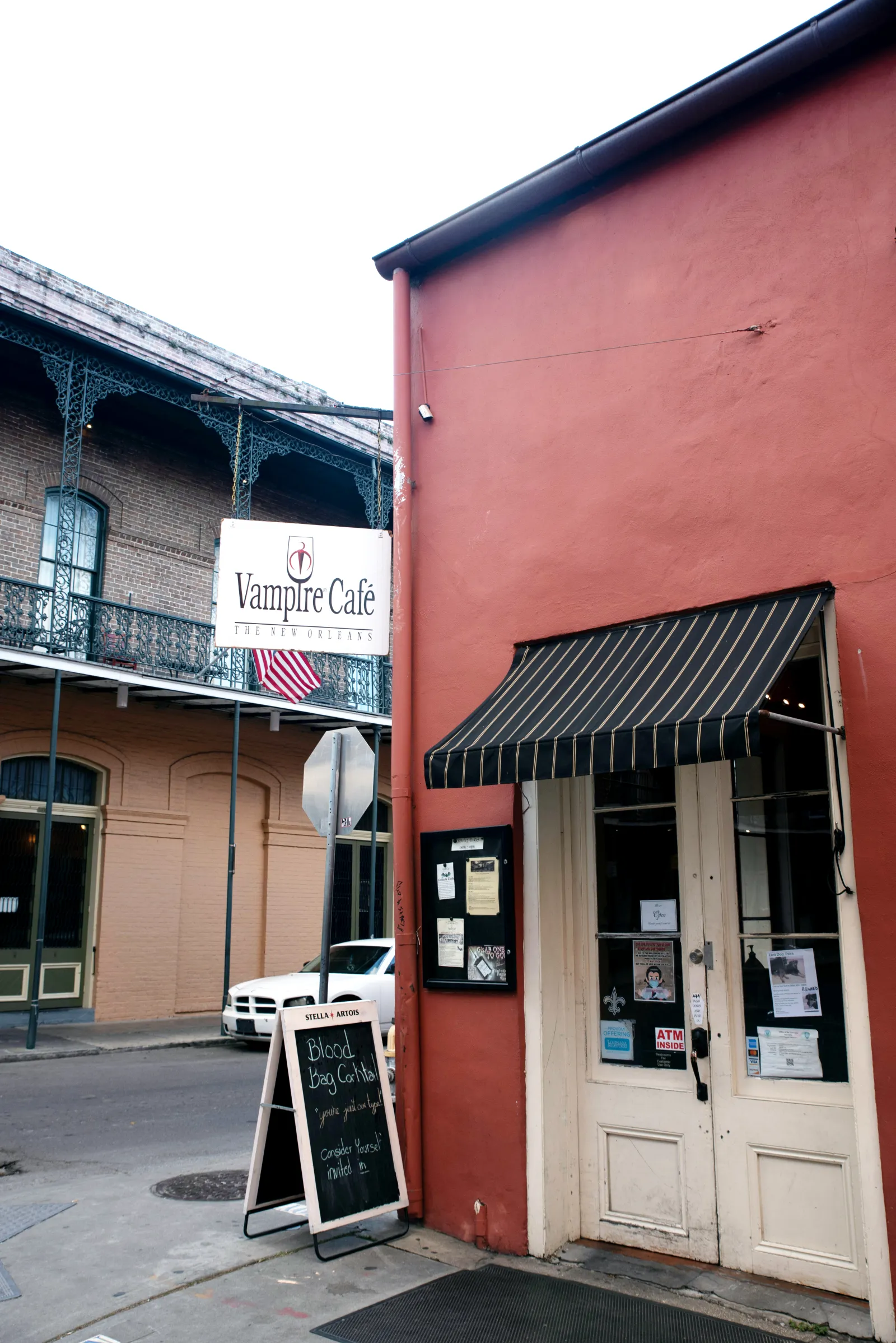 New Orleans Vampire Café is where all of the coolest bloodsuckers go for some good food and quality drinks. Dracula may "never drink…wine," but you sure will with brand selections like Trueblood, Vampire, and Fangria. Perhaps you would also like a Blood Bag Cocktail or a Type AB+ or Type O- drink? Perfect for all kinds of ghoulies!
801 Royal St., 504-581-0801, nolavampirecafe.com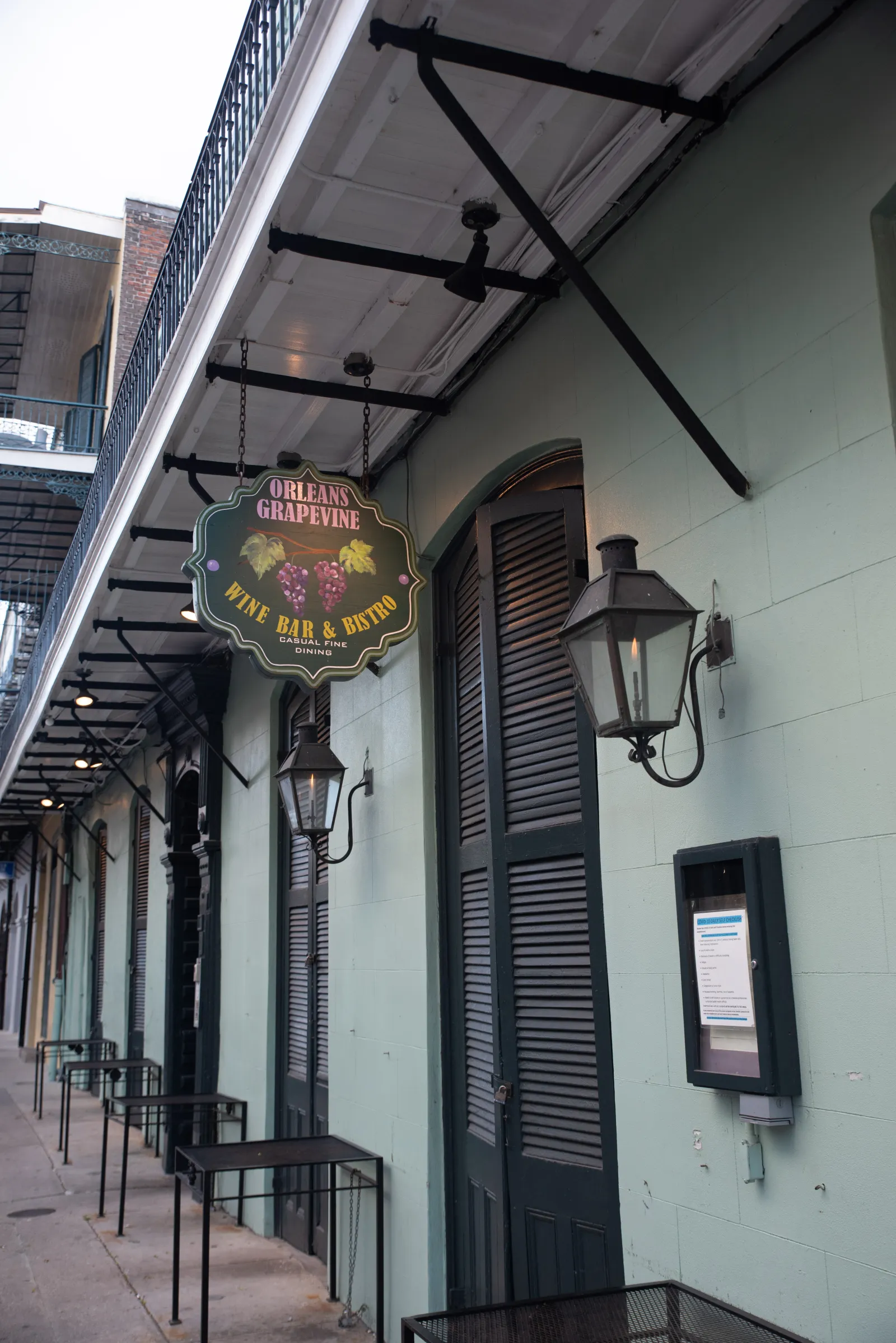 Orleans Grapevine Wine Bar & Bistro has been serving fine dining fare to locals since 1808. Want to feel fancy? Order Orleans Grapevine's cheese board and sample one of the many quality wines that are on offer. For something more filling to go with your wine, get the Black Angus Filet or the Creole Pasta.
720 Orleans Ave., 504-523-1930, orleansgrapevine.com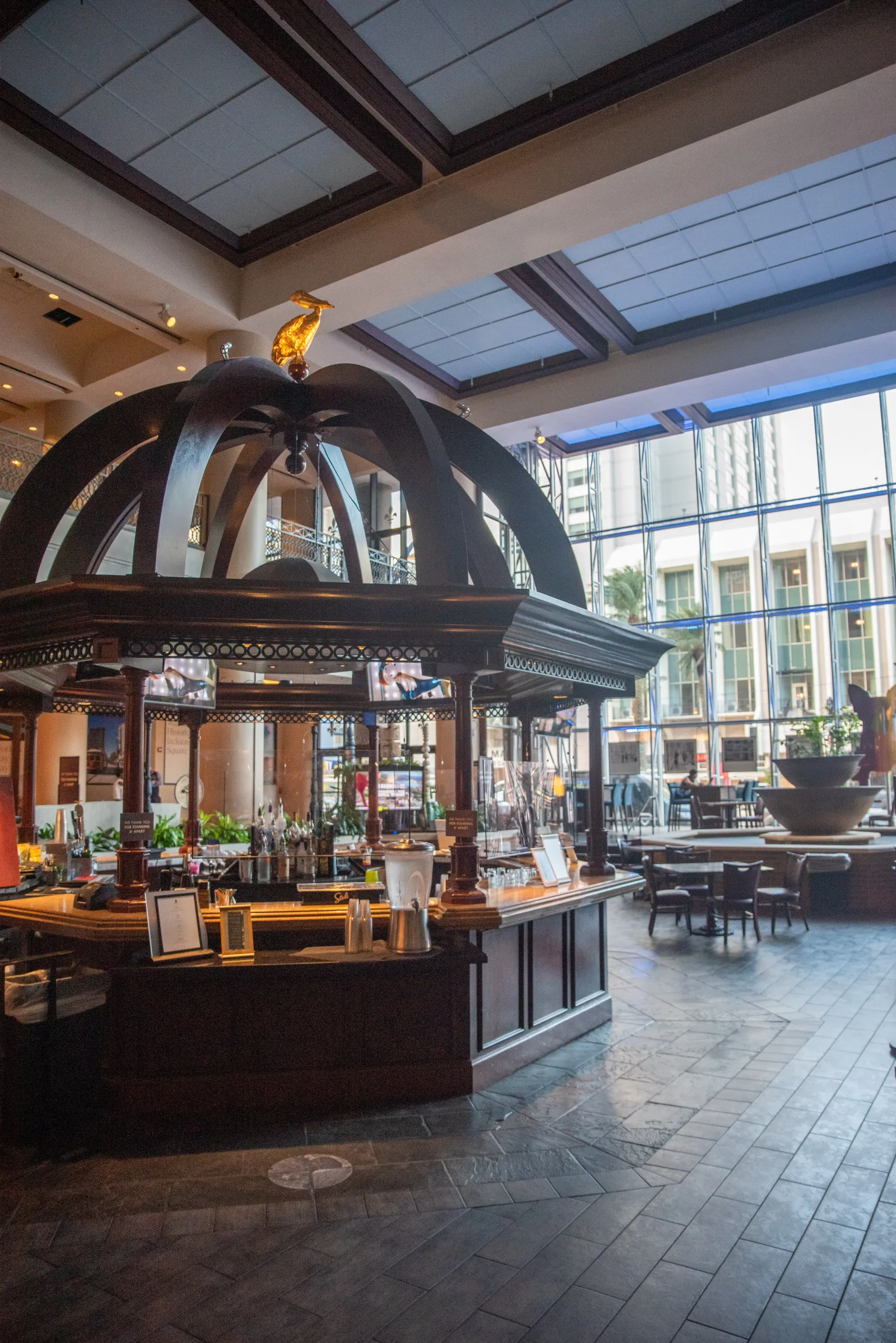 The Pelican Bar, located inside the Sheraton Hotel, is the perfect spot for a romantic night out. Named after Louisiana's state bird, you'll get a real taste of New Orleans charm while sipping on the bar's specialty cocktails. Or, go for the classy red, white, or sparkling wines. Grab a bite to eat and make the most of your night at the Pelican Bar!
500 Canal St., 504-525-2500, marriott.com
GARDEN DISTRICT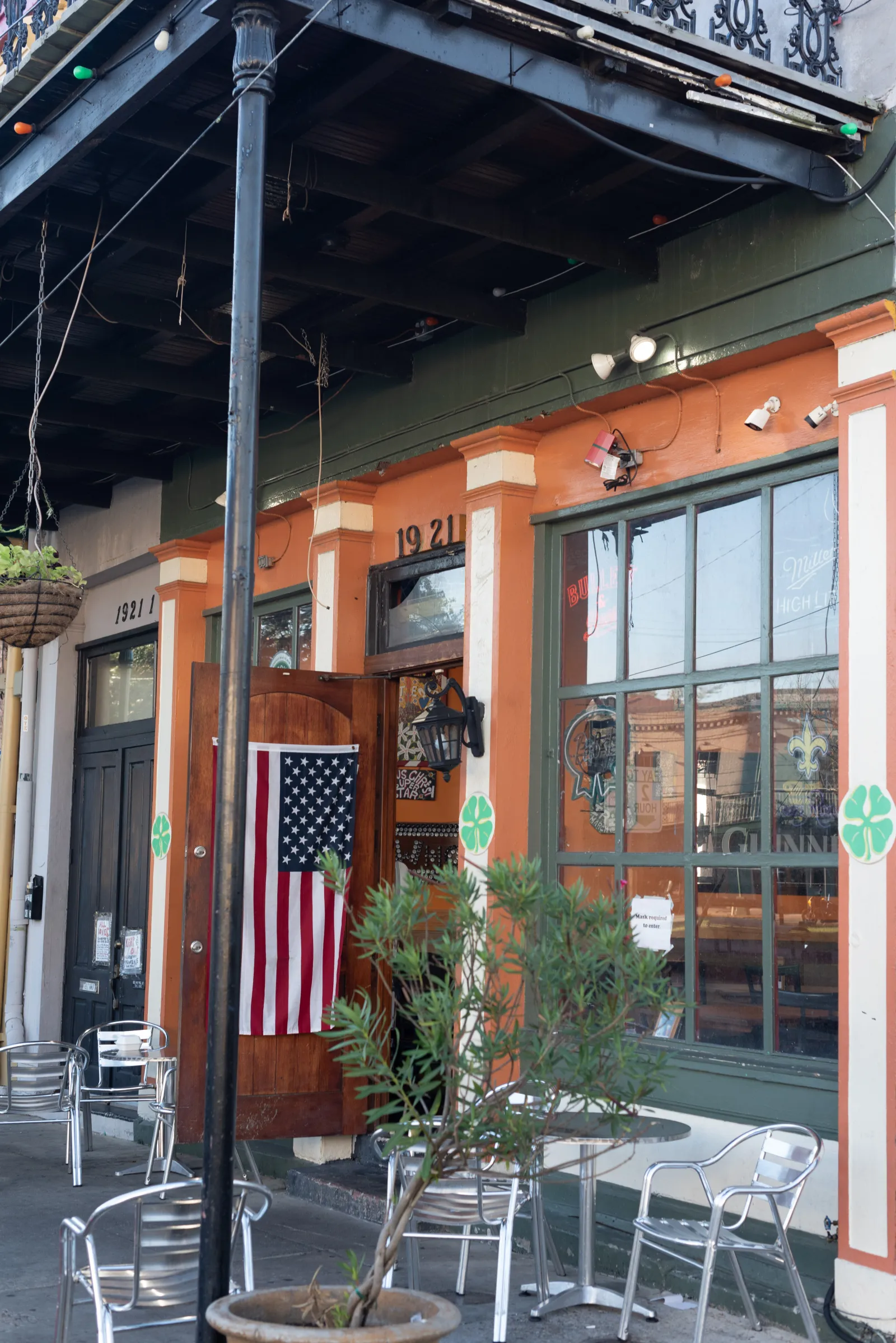 Down the Hatch Bar & Grill specializes in delicious and reasonably priced cuisine. Not only that, it also provides great drinks! Their bar is stocked full of liquor and beers on tap, so you won't be dying of thirst while there. Pair your drinks with any of their mouthwatering wings, burgers, and po-boys.
1921 Sophie Wright Pl., 504-522-0909, downthehatchnola.com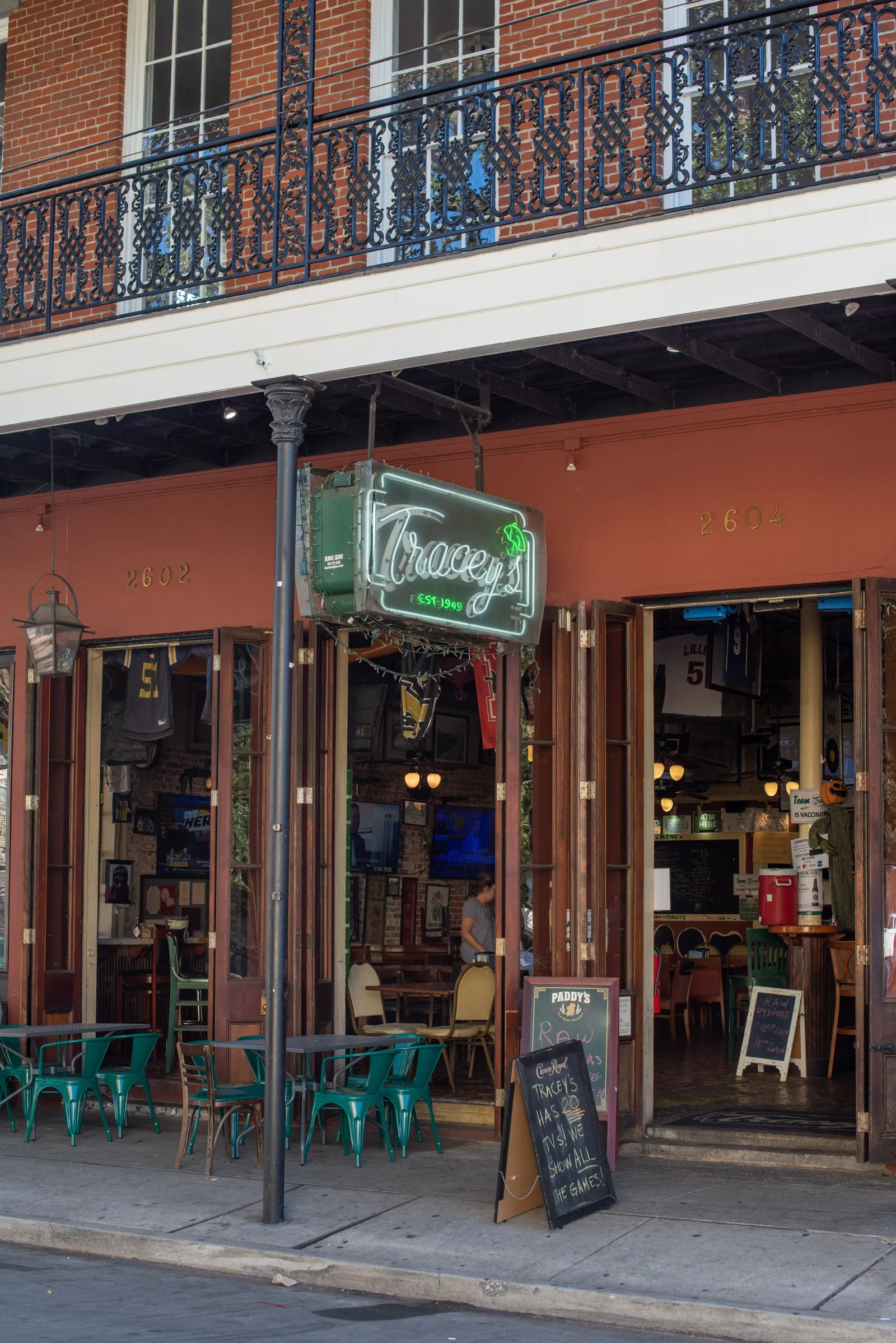 Tracey's Original Irish Channel Bar is a fantastic place to hang out at, and not just for St. Patrick's Day! Do you like beer? Well, their extensive beer catalog includes hundreds of different bottles and six draught taps. Tracey's many TV screens also make it the perfect spot to watch the next big game.
2604 Magazine St., 504-897-5413, traceysnola.com
LAKEVIEW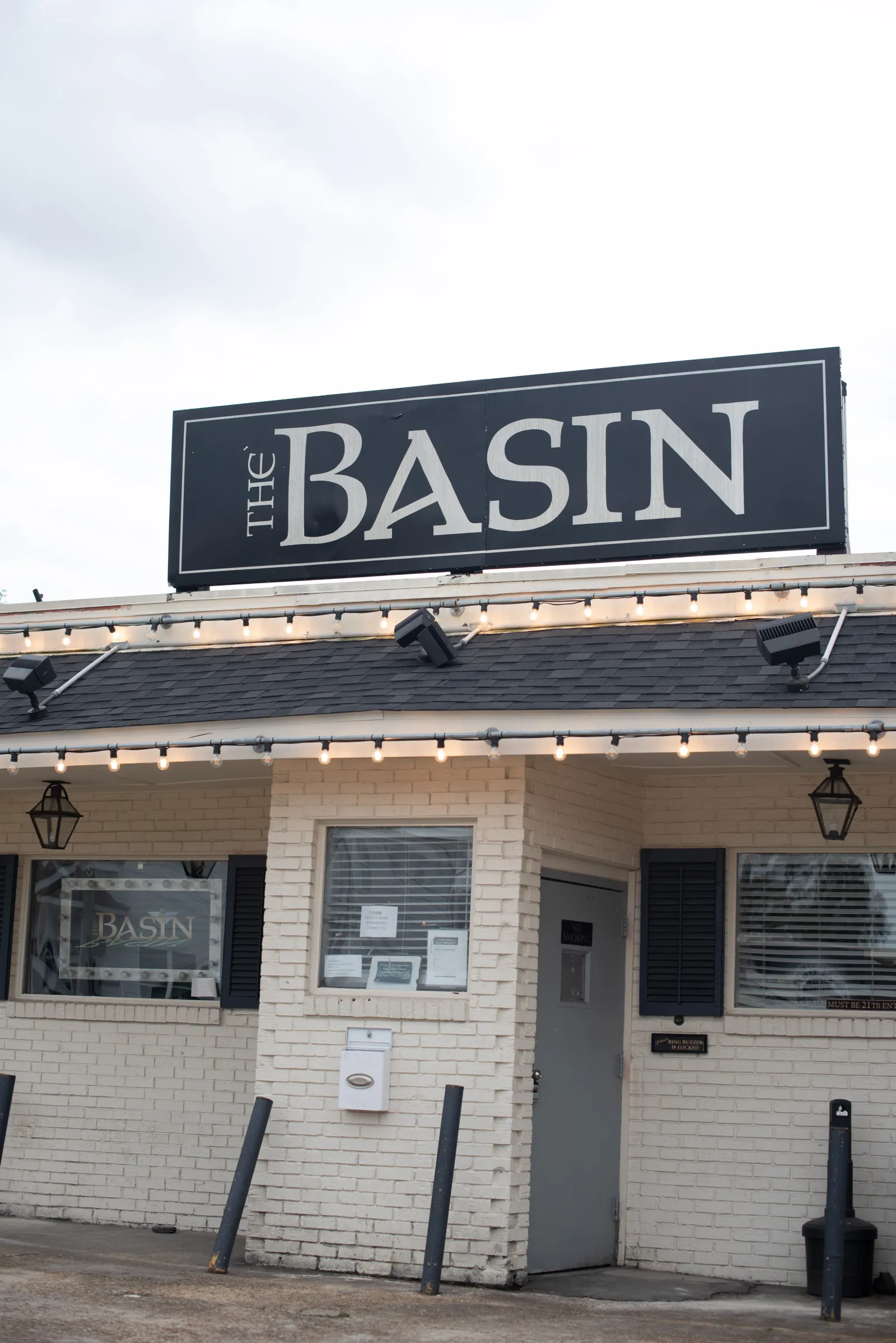 The Basin Lakeview is considered to be West Lakeview's favorite neighborhood bar. Not only does it have a nice outdoor space, but it also offers happy hour every Monday through Friday. Take part in different karaoke nights, wine nights, and game day viewings. Check out their Facebook page for any events they're planning.
152 W. Harrison Ave., 504-354-1581, facebook.com/thebasinlakeview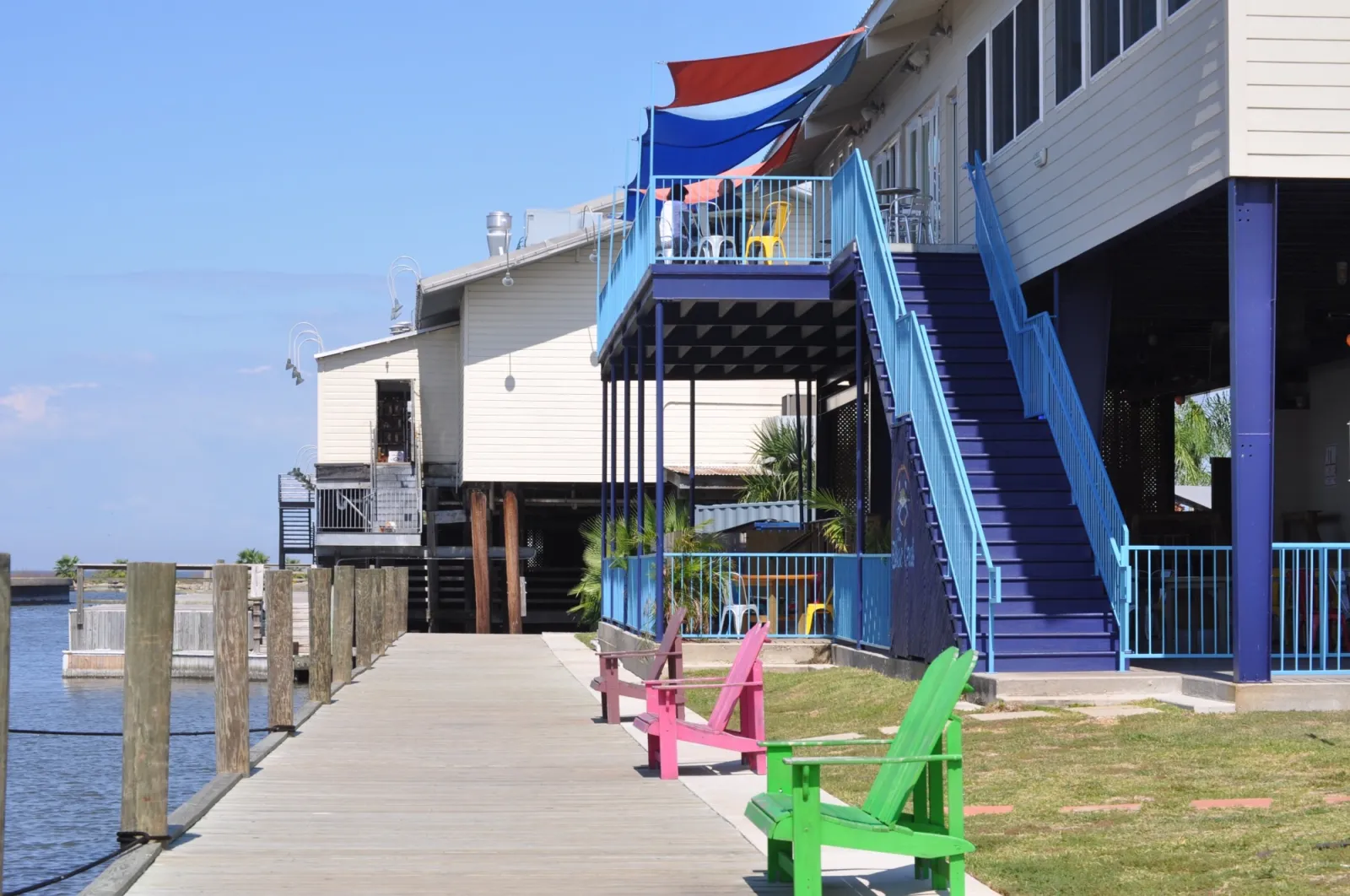 The Blue Crab Restaurant and Oyster Bar serves some of the freshest Louisiana seafood. The restaurant gives a beautiful view of Lake Pontchartrain, so feel the wind in your hair while you dine. Sip on specialty cocktails like a Moscow Mule or a Blue Crab Collins. A large selection of beer and wine are also available.
7900 Lakeshore Dr., 504-284-2898, thebluecrabnola.com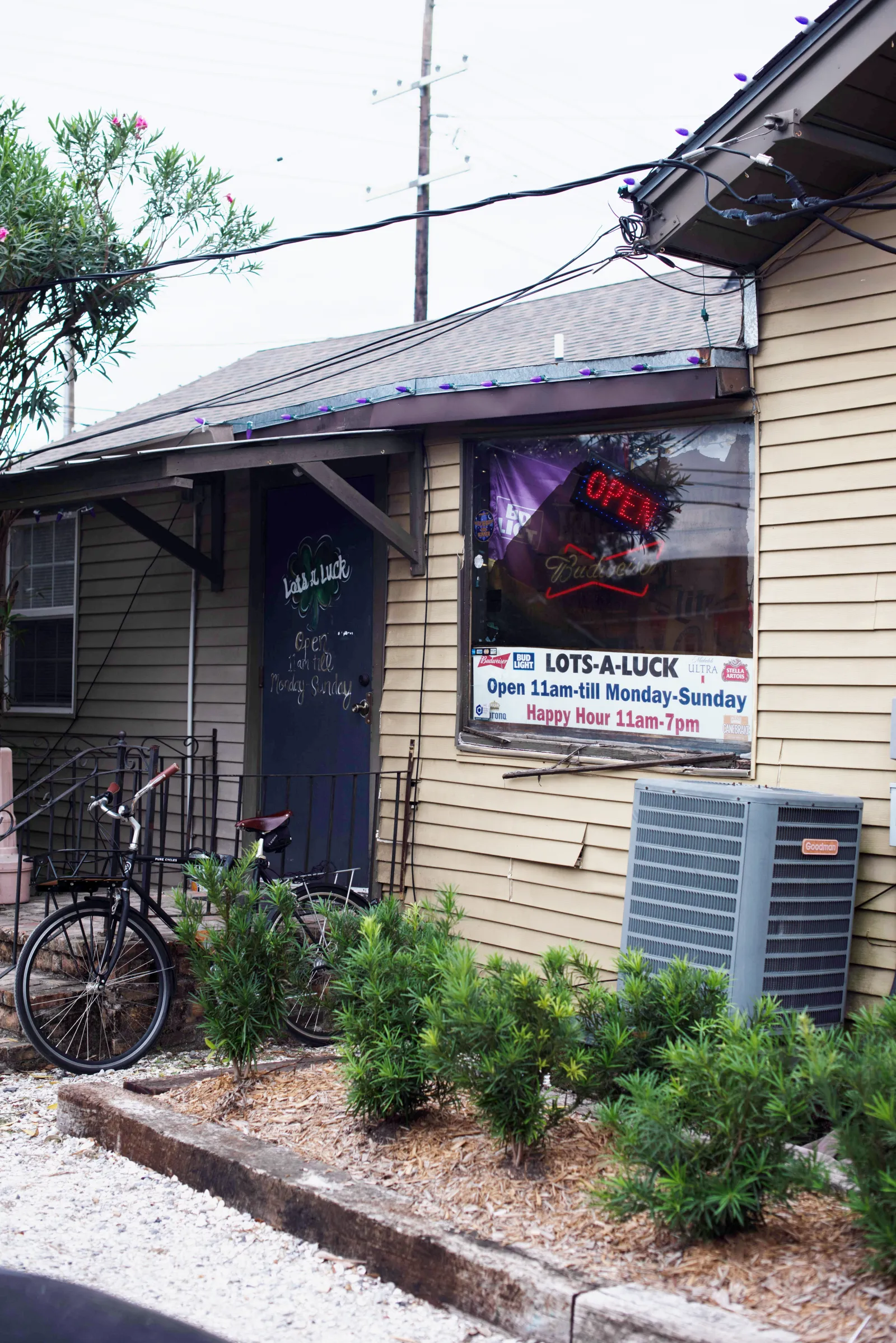 Lots A Luck Tavern is a fun dive bar that also happens to be pet friendly. In fact, the bar was recently voted as the #1 spot for bar games in New Orleans by Where Y'at Magazine's readers. Try your hand at mini golf or cornhole or sip a refreshing drink at their outdoor seating area. You're sure to have lots a fun!
203 Homedale St., 504-483-0978, facebook.com/LotsaLuckNOLA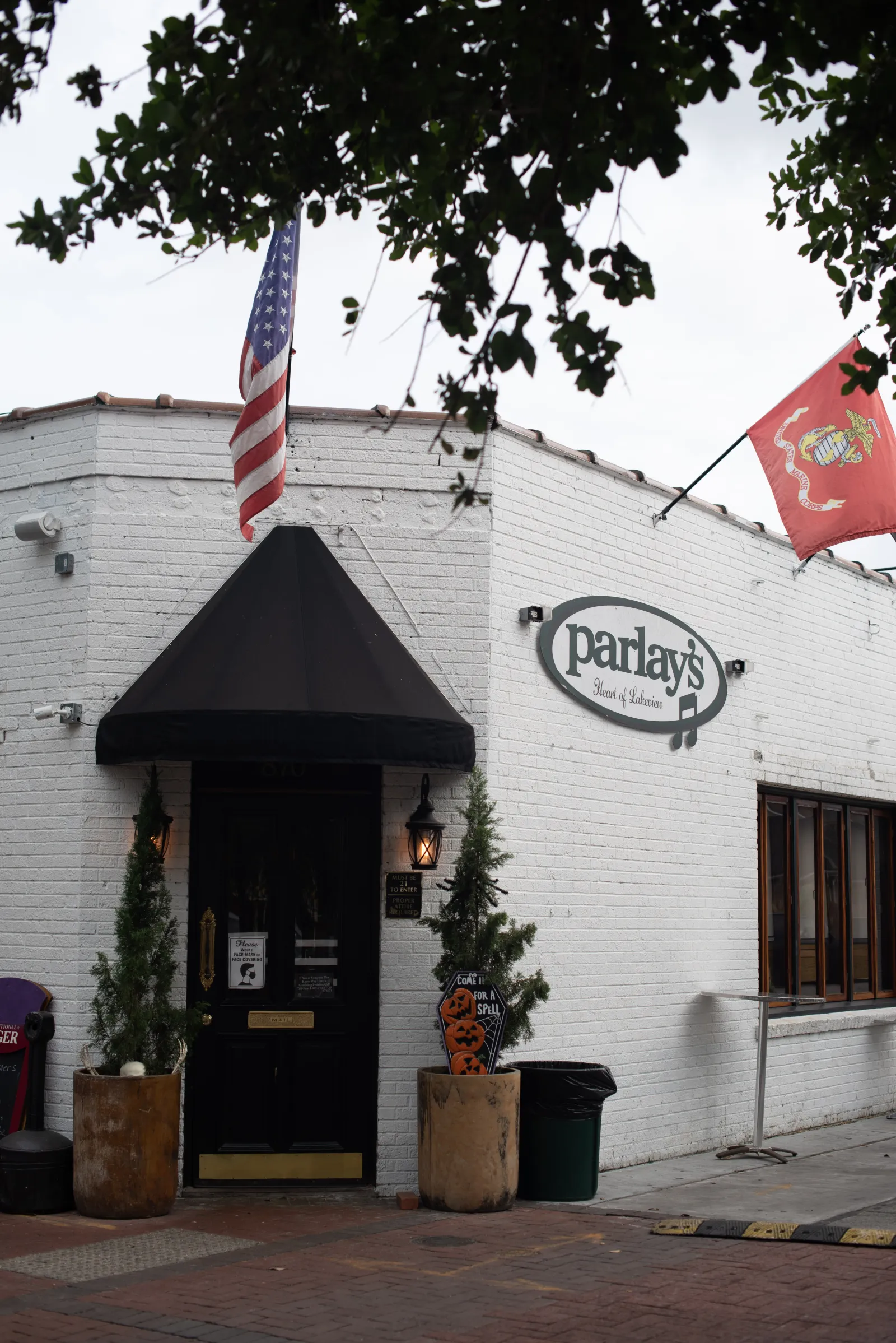 Parlay's is the best place to have a festive party in Lakeview. You'll understand why as soon as you see their 60-foot-long bar, considered to be the longest bar in Orleans Parish. Cozy up and enjoy all of their tasty drinks. Parlay's also hosts different events and food pop-ups, so you'll be in for a surprise no matter when you go!
870 Harrison Ave., 504-304-6338, facebook.com/parlays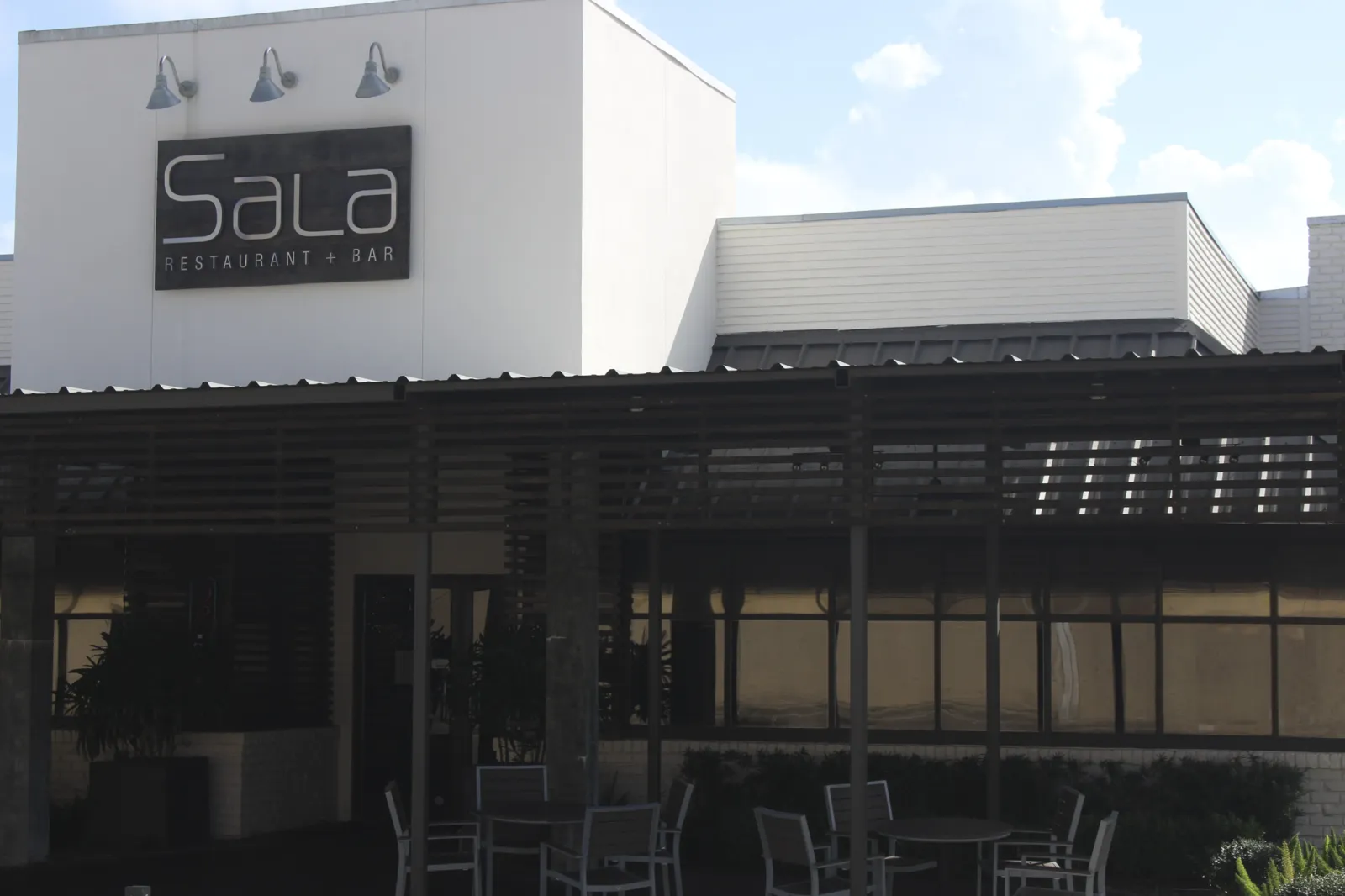 Sala Nola, part of the Riccobono family of establishments, offers a modern dining experience right next to Lake Pontchartrain. There are plenty of wonderful drinks to choose from, including wine, beer, shots, and more. How about sipping on a Dark And Stormy, Coconut Mojito, or a French 75? No matter what, Sala will satisfy you.
124 Lake Marina Ave., 504-513-2670, salanola.com
MARIGNY/BYWATER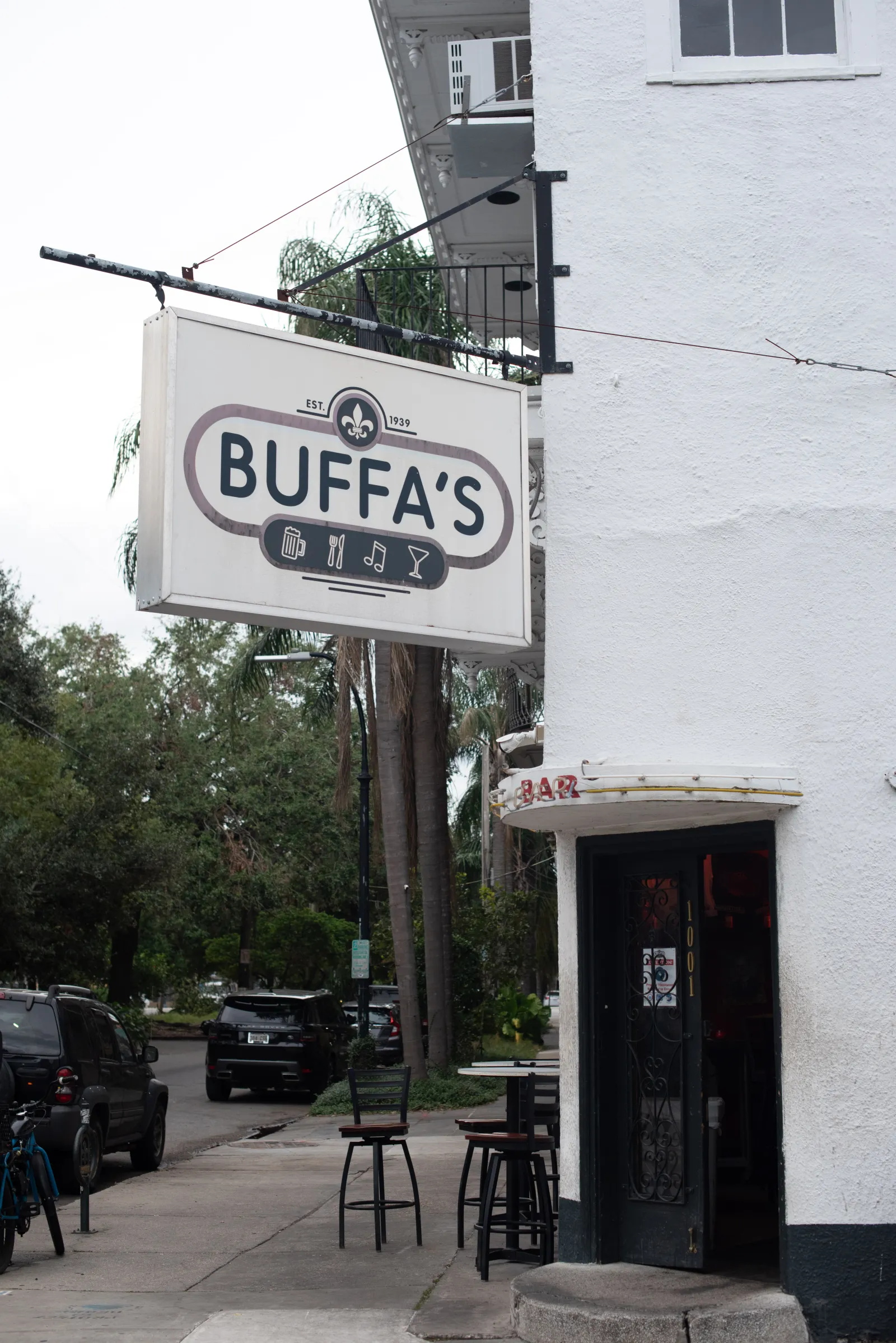 Buffa's has been operating on the "border of the Quarter" since 1939. Not only are the food and drinks spectacular, the restaurant/lounge also offers good vibes by hosting live music every Thursday through Monday. To attest to its quality, Buffa's was named one of the best bars in America by Esquire Magazine. Go see for yourself!
1001 Esplanade Ave., 504-949-0038, buffasrestaurant.com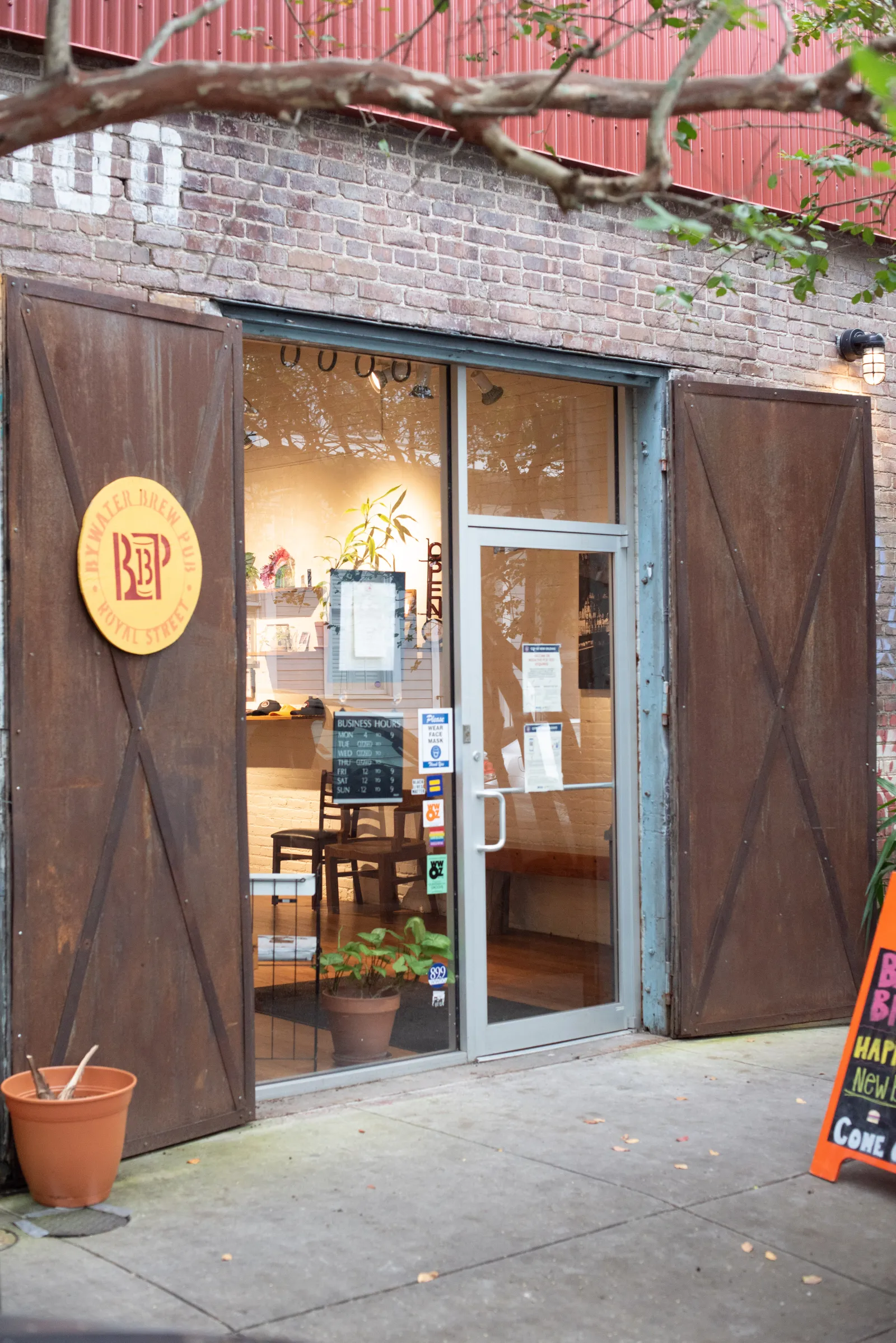 Bywater Brew Pub has been making a splash, despite opening up during the COVID-19 pandemic. Not only do they serve Viet-Cajun cuisine, they also brew their own beers! The pub offers ales, pilsners, lagers, and more. You're going to have to order a flight in order to try all of Bywater Brew Pub's tasty creations.
3000 Royal St., 504-766-8118, bywaterbrewpub.com
The Royal Frenchmen Bar, located in the Royal Frenchmen Hotel, has become one of the most popular destinations on Frenchmen Street. This award-winning bar has a stylish ambiance, live entertainment, and a beautiful courtyard. The delicious specialty cocktails are truly amazing. Get the Sazerac, Grasshopper, or the Whiskey Kiss.
700 Frenchmen St., 504-619-9660, royalfrenchmenhotel.com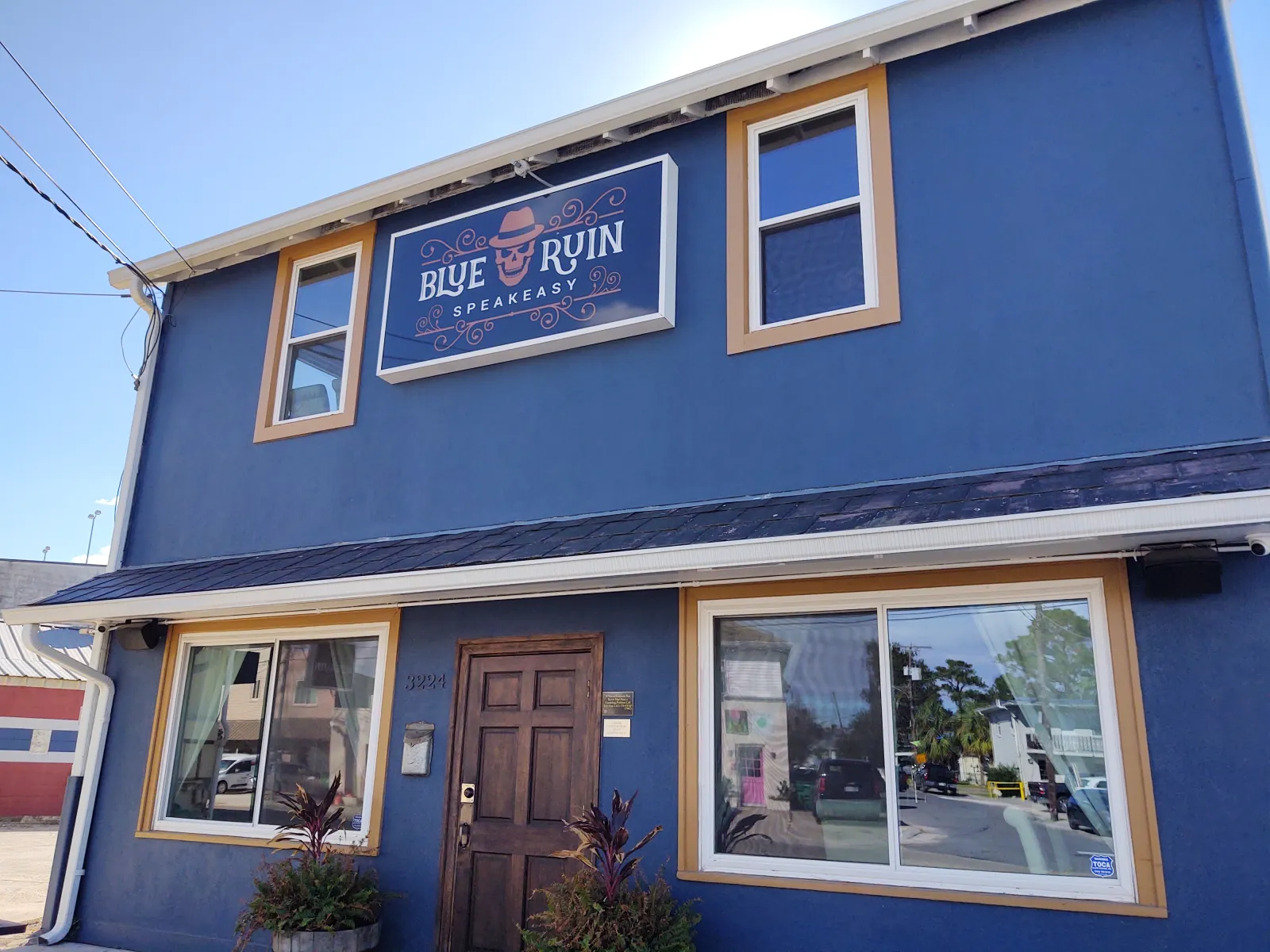 METAIRIE
Blue Ruin Speakeasy is one of Metairie's newer neighborhood bars, but it's also one of its best. Providing an upscale experience, Blue Ruin offers beers on tap, craft cocktails, and a great wine list. The bar also provides seasonal craft cocktail and martini menus. Happy hour is Mondays to Thursdays from 4 to 7 p.m.
3224 Metairie Rd., 504-835-3335, facebook.com/BlueRuinSpeakeasy
Martine's Lounge provides everything that you could want in a bar right in Old Metairie. Martine's offers a very friendly and comfortable atmosphere. There's a pool table, darts, video poker, and a jukebox. They serve up great wines, tasty handcrafted cocktails, and a large selection of beer to enjoy.
2347 Metairie Rd., 504-831-8637, facebook.com/martineslounge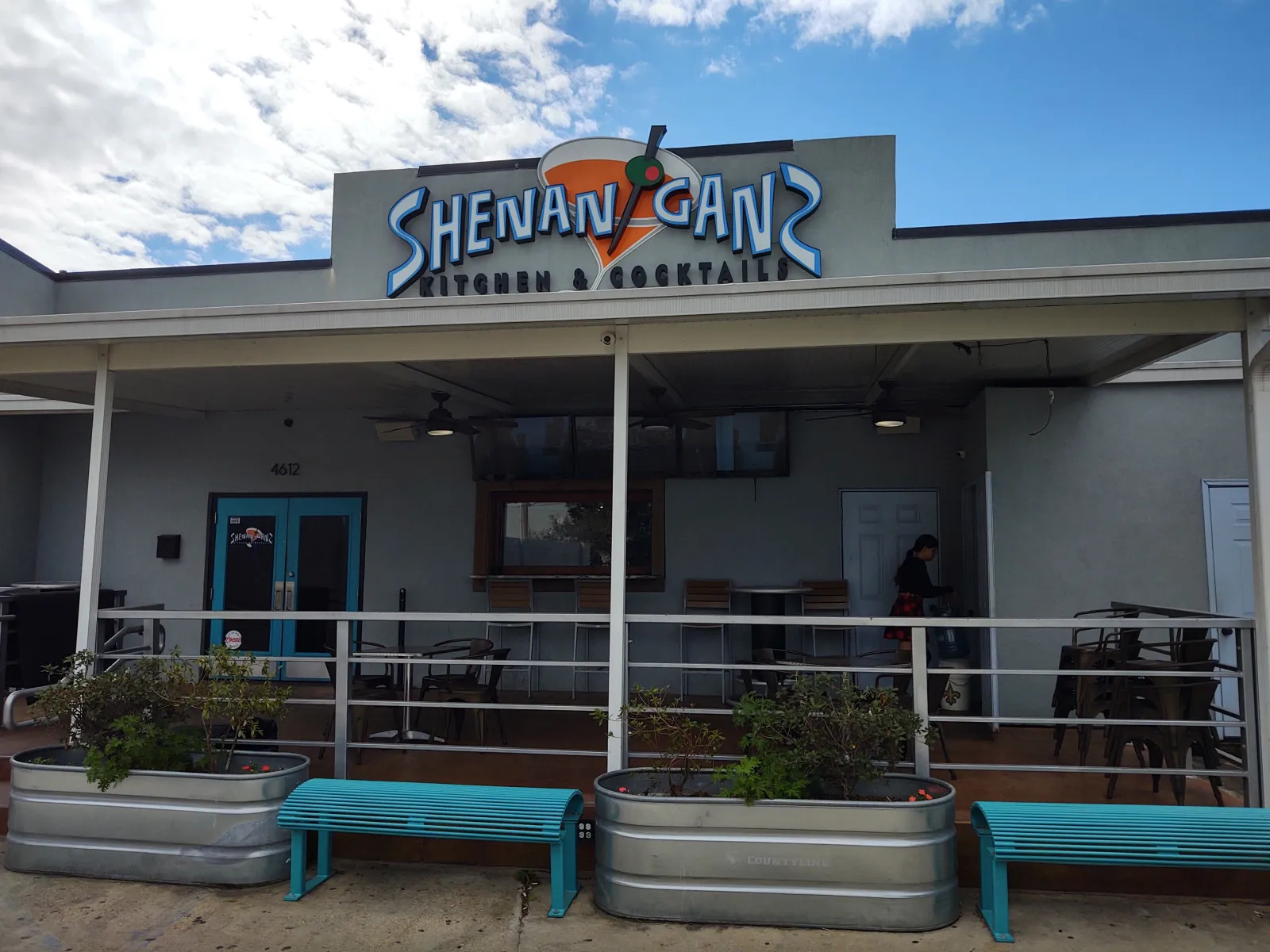 Shenanigans Kitchen & Cocktails has all of the fun and drinks you could ever want in one package! Not only do they have pool and video poker, Shenanigans also serves as a live music venue. Their bar is well stocked and has many, many different beer brands to enjoy. Have some fun at Shenanigans!
4612 Quincy St., 504-605-3299, shenanigans504.com
MID-CITY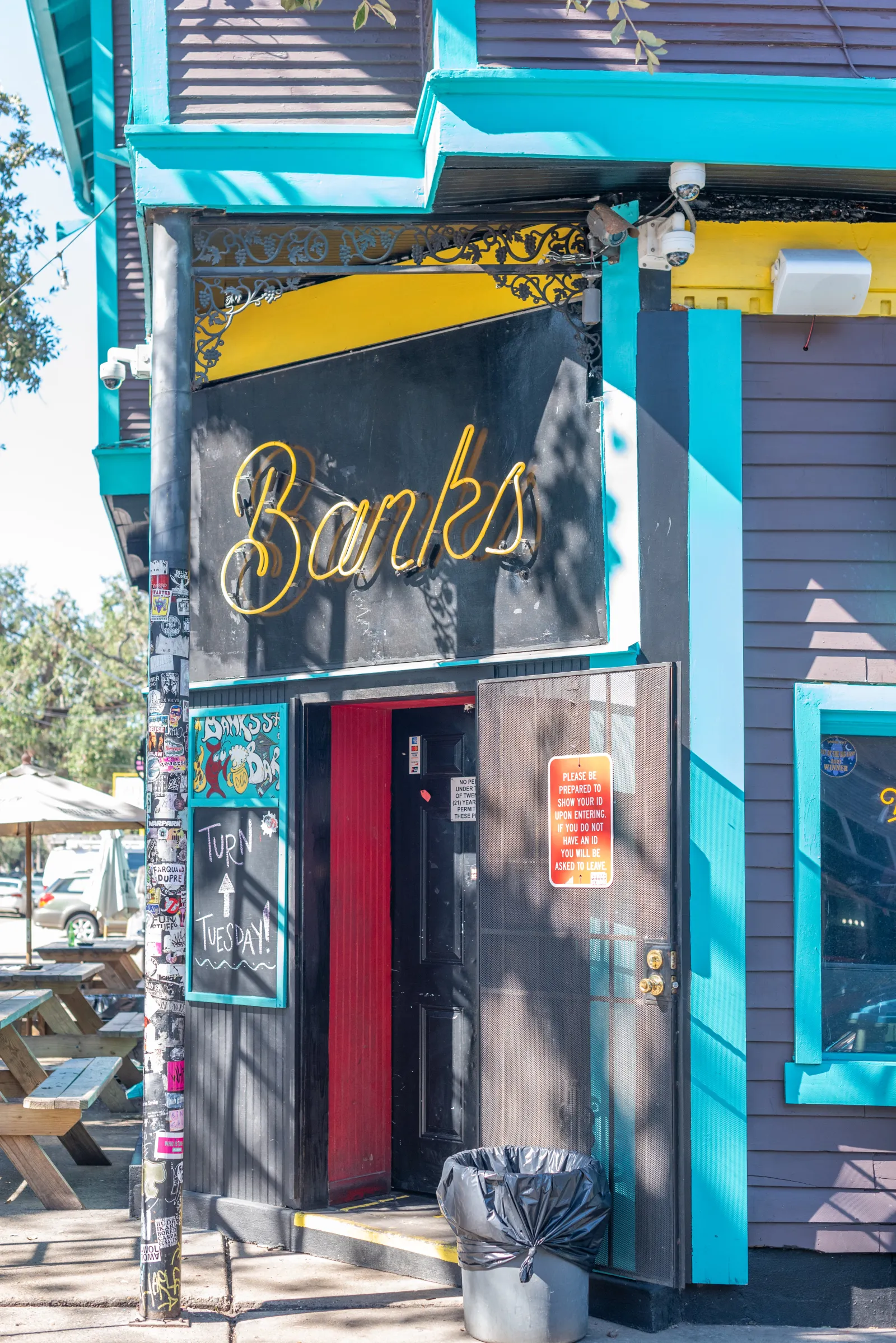 Banks Street Bar and Grill is a true neighborhood bar in Mid-City. Along with their drinks, the bar also provides live music and plenty of playful art. While enjoying their beer, chow down on the different traditional Louisiana dishes that Banks Street Bar provides. Choose from the po-boys, gumbo, crawfish, and oysters.
4401 Banks St., 504-486-0258, facebook.com/Banks-Street-Bar-and-Grill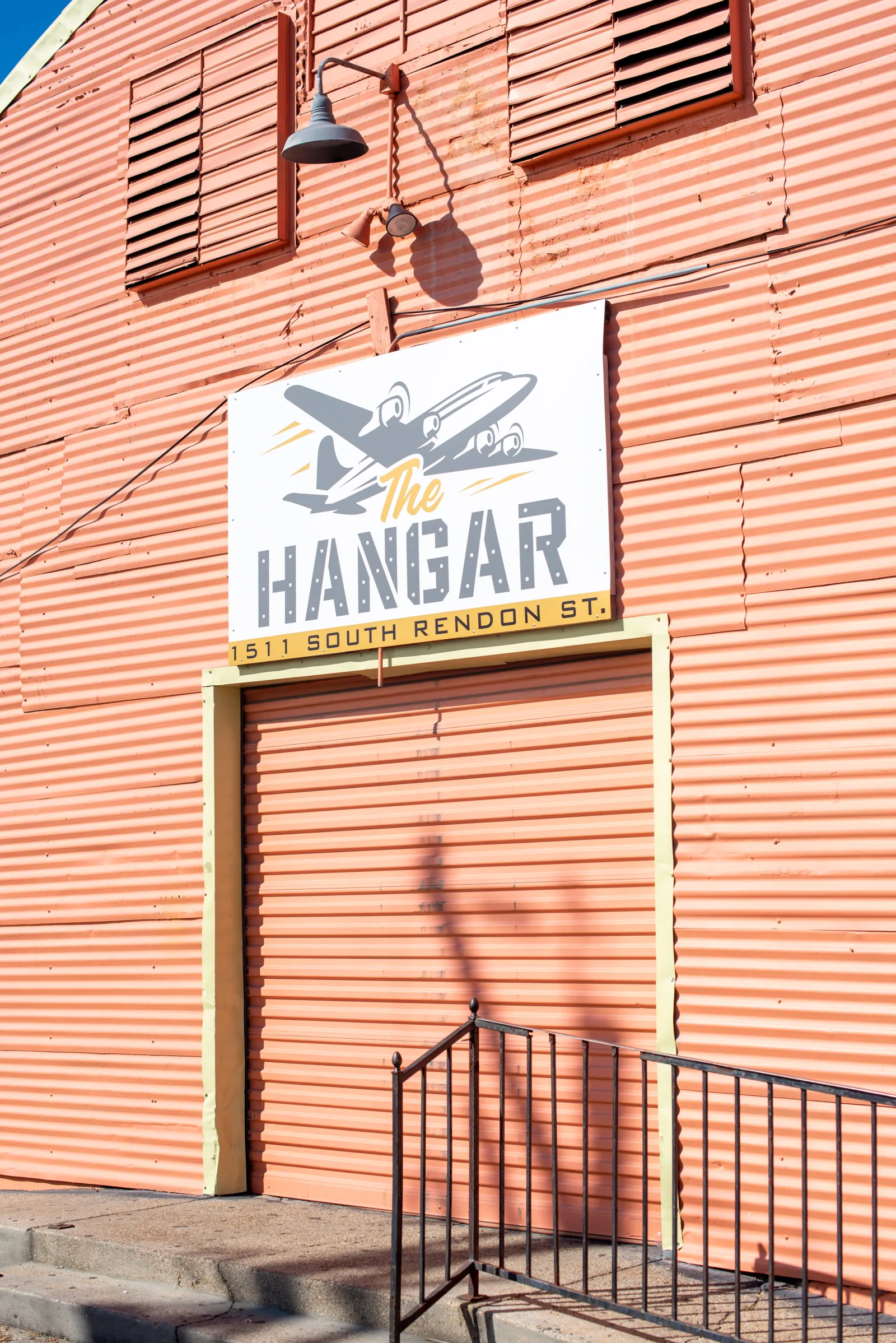 The Hanger is a live music and event venue that's been providing Mid-City good times for over 40 years. The venue is known for hosting exciting concerts by well-known bands and DJs. The Hanger also offers a world class drink selection. You can also rent out the space for your next private party with your friends!
4501 Eve St., 504-218-7106, facebook.com/TheHangar504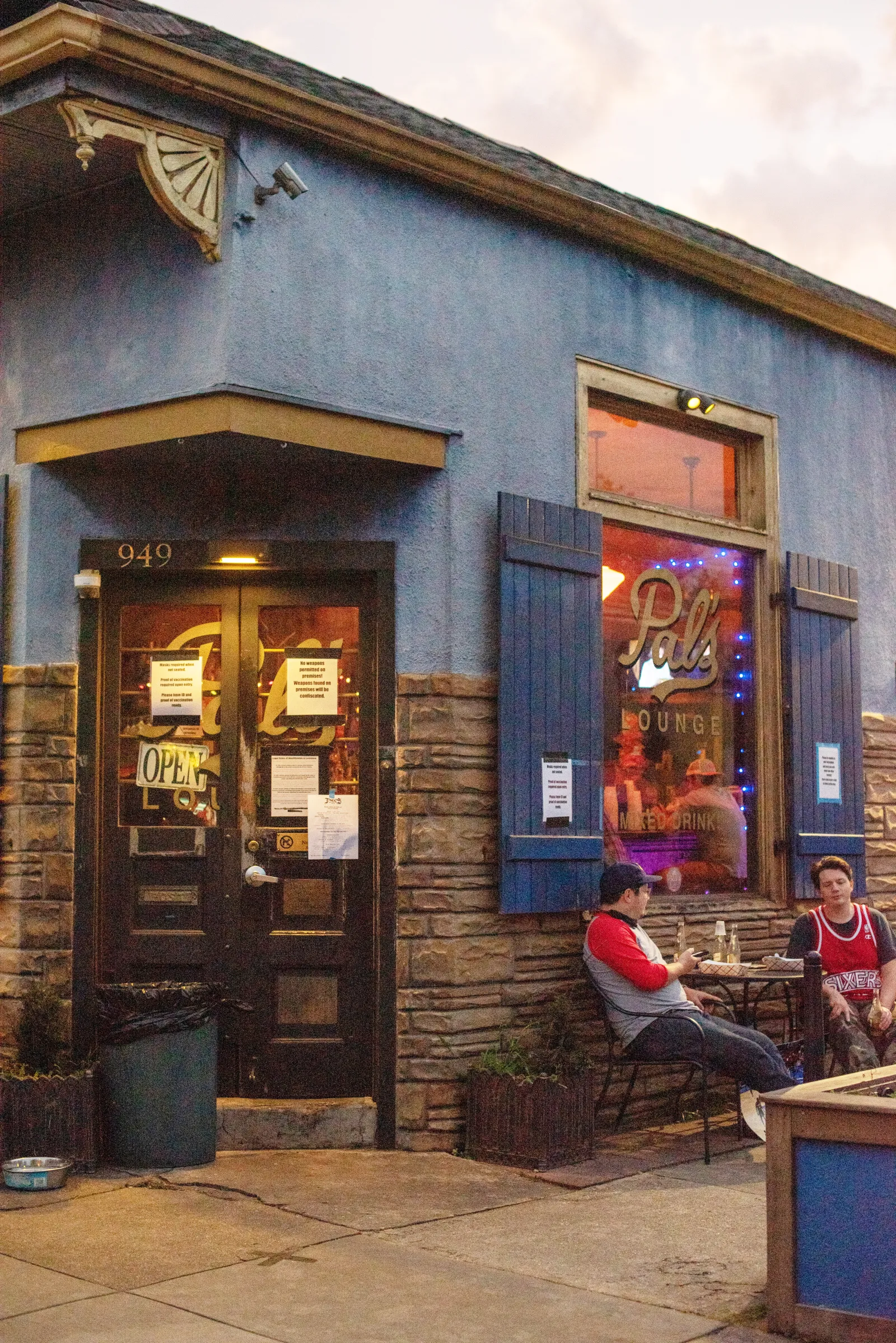 Pal's Lounge is the perfect place to be if you feel like having a drink at "witching hour." Open seven days a week from 3 p.m. to 3 a.m., Pal's is the definition of late-night fun! Stay awake with their house cocktails, beers, and many other different kinds of brews. Make sure to grab a midnight snack or two!
949 N. Rendon St., 504-488-7257, instagram.com/palsloungenola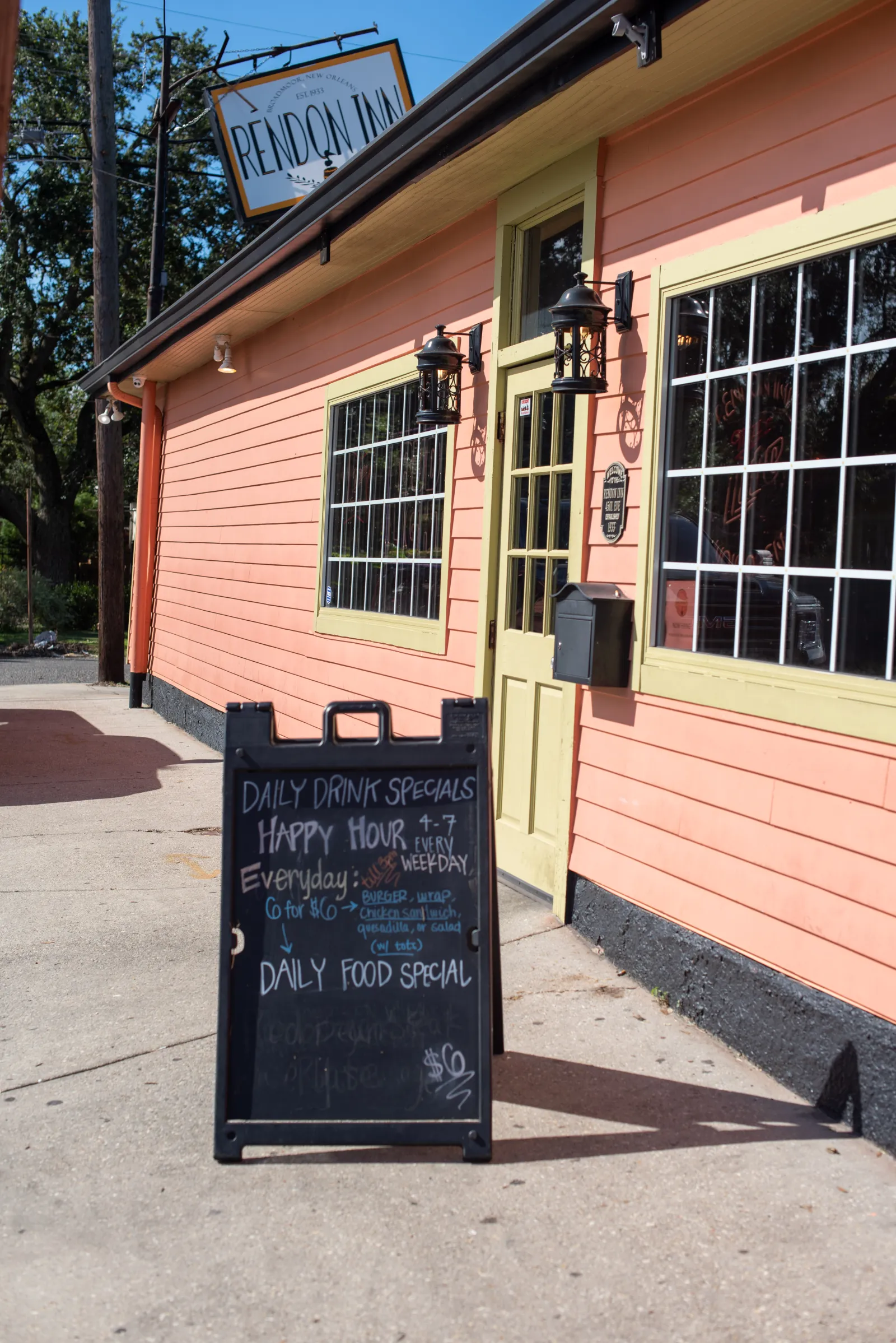 Rendon Inn has been providing the food, drinks, and good company in Mid-City for over 85 years. Grab some Southern and Creole food while enjoying different domestic and draft beers, as well as wine and specialty drinks. Rendon Inn is great for some relaxation. Go on out and have a cold drink with your closest friends!
4501 Eve St., 504-218-7106, facebook.com/Rendon-Inn


MULTIPLE LOCATIONS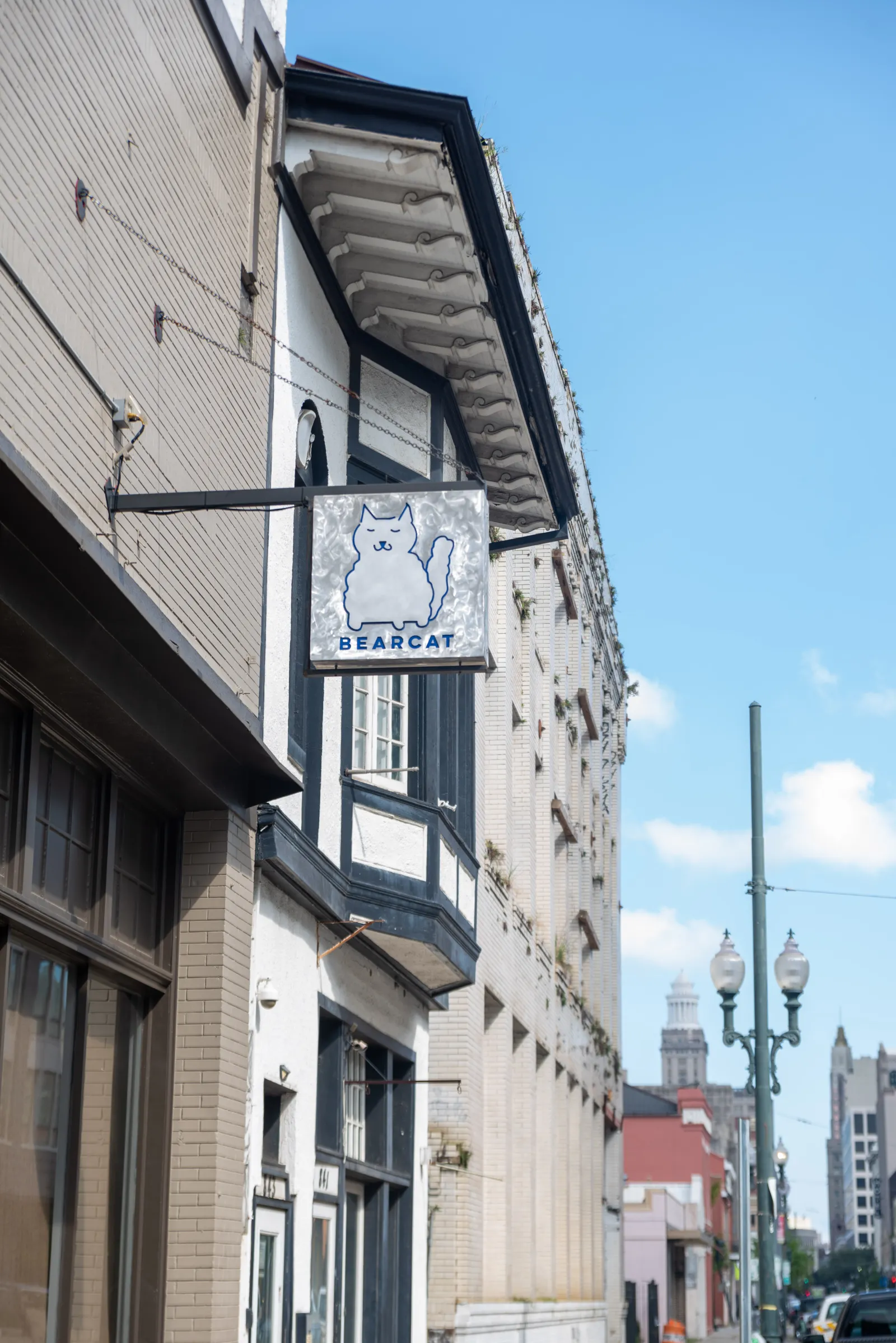 Bearcat Café is where all the "good cats" and "bad cats" go for some breakfast or brunch. If you go to Bearcat's CBD location, you'll find yourself with plenty of quality drinks to order with your meal. With an extensive brunch and dinner drink menu, you're bound to find something you'll enjoy sipping on! Go see where all the cats are hanging out!
Multiple Locations, bearcatcafe.com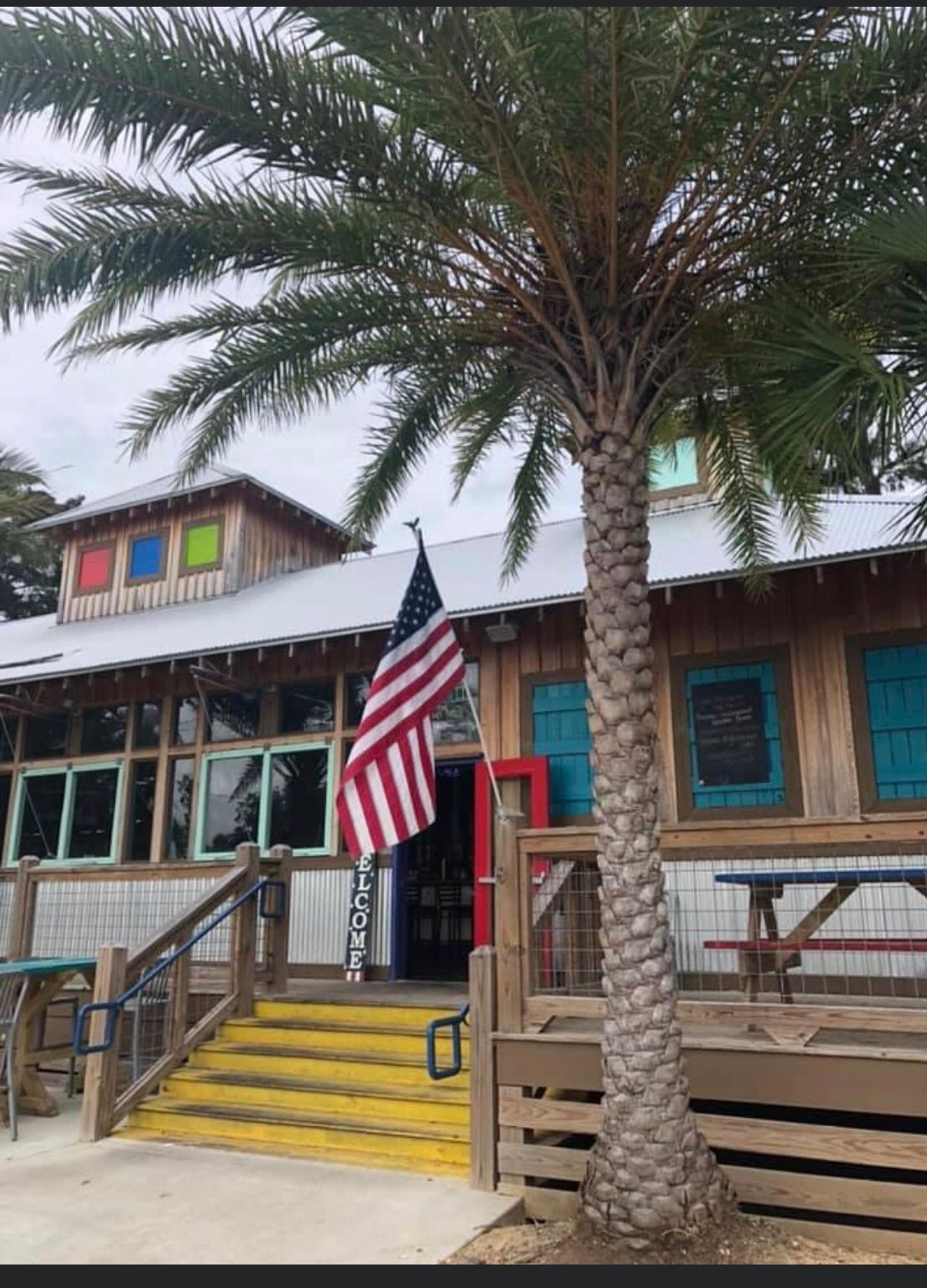 The Blind Tiger, with two locations in Louisiana and two in Mississippi, evokes the feeling of being on vacation in the Bahamas. The burgers, tuna dip, and shrimp tacos are particularly outstanding. Choose from a number of beers or get into an island mood by ordering a tropical cocktail. Get a taste of the Caribbean at the Blind Tiger.
Multiple Locations, theblindtiger.biz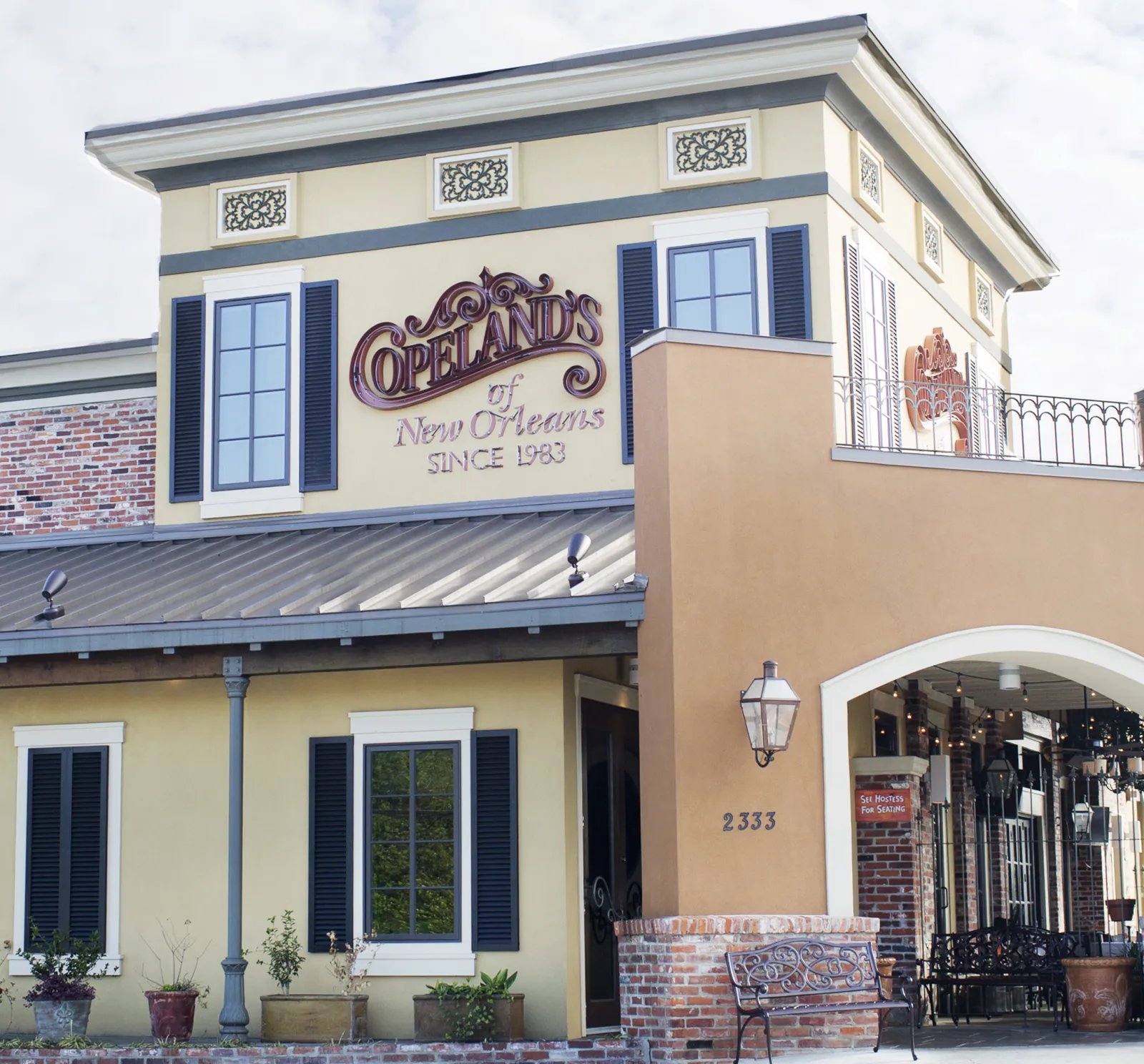 Copeland's of New Orleans, started by the famous Al Copeland, is one of NOLA's favorite restaurant chains. It's so popular, there are locations even in Texas, Georgia, and Florida. You're bound to have a good meal with Copeland's Louisiana flavored menu. Top off the experience with one of their refreshing frozen drinks like the Pina Colada or the Peach Bellini.
Multiple Locations, copelandsofneworleans.com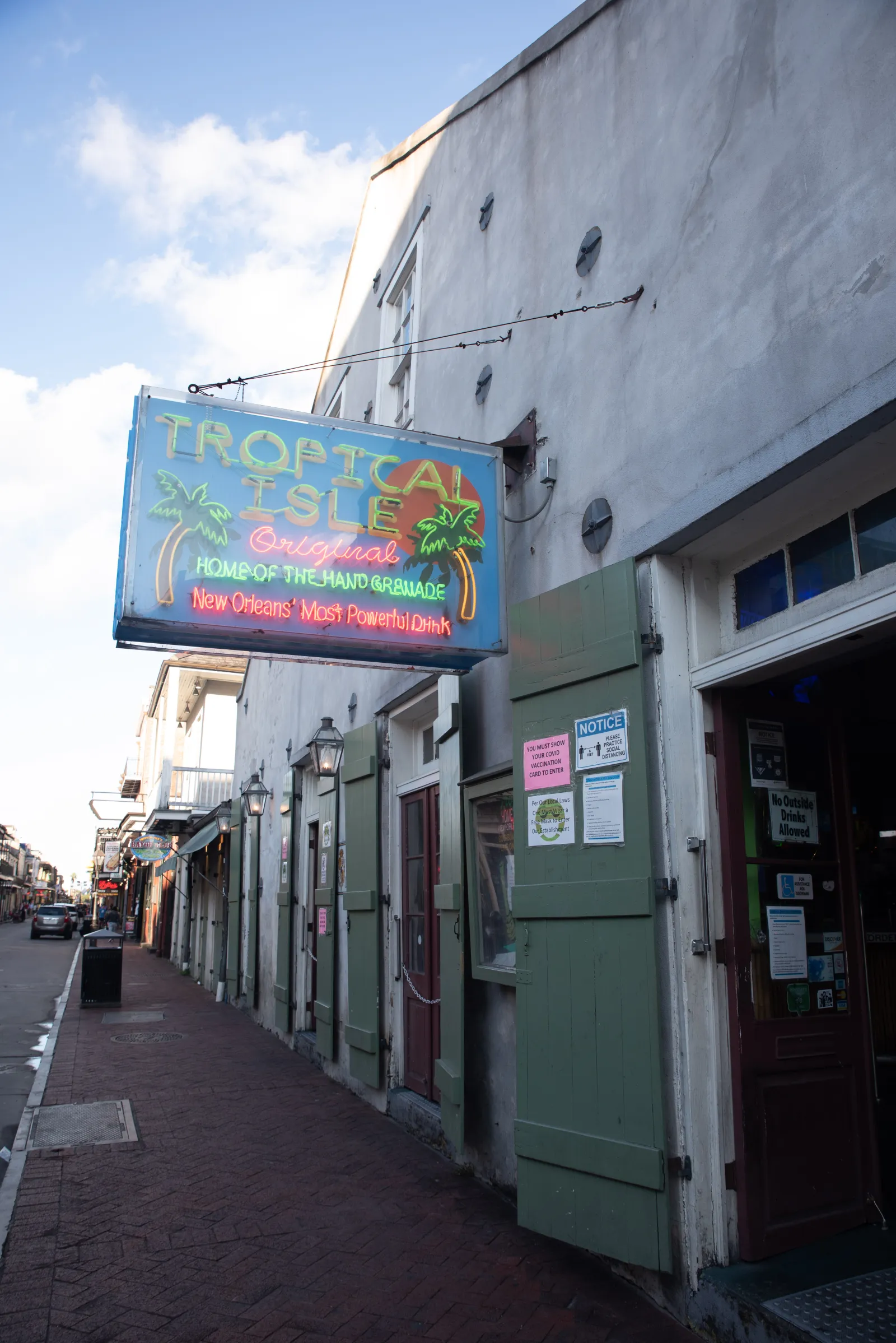 Tropical Isle helps make Bourbon Street so internationally famous. Everyone and their mothers know that if you go to Tropical Isle, you gotta get a Hand Grenade, aka New Orleans' "most powerful drink." Make sure to not miss out on some of the other drinks they offer as well. Go for the Horny Gator, Tropical Itch®, or the Shark Attack!
Multiple Locations, tropicalisle.com
UPTOWN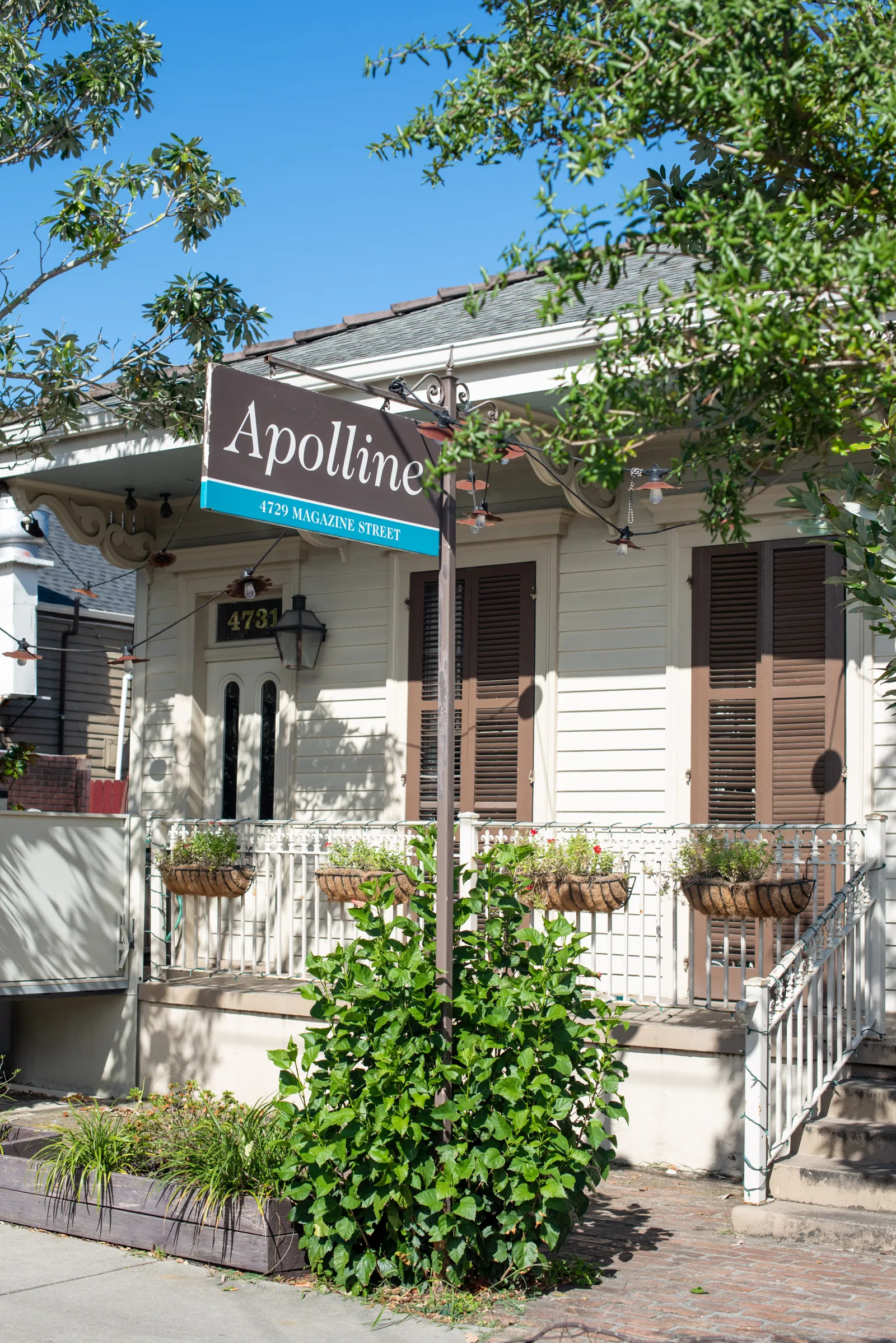 Apolline Restaurant prides itself on serving local ingredients with global flavors. Housed in a renovated double shotgun cottage, the restaurant offers reasonably priced wines and handcrafted cocktails. NOLA classics like the French 75, Sazerac, and Pimm's Cup are on offer. You can also get unique creations like the Peppered Pineapple.
4729 Magazine St., 504-894-8881, apollinerestaurant.com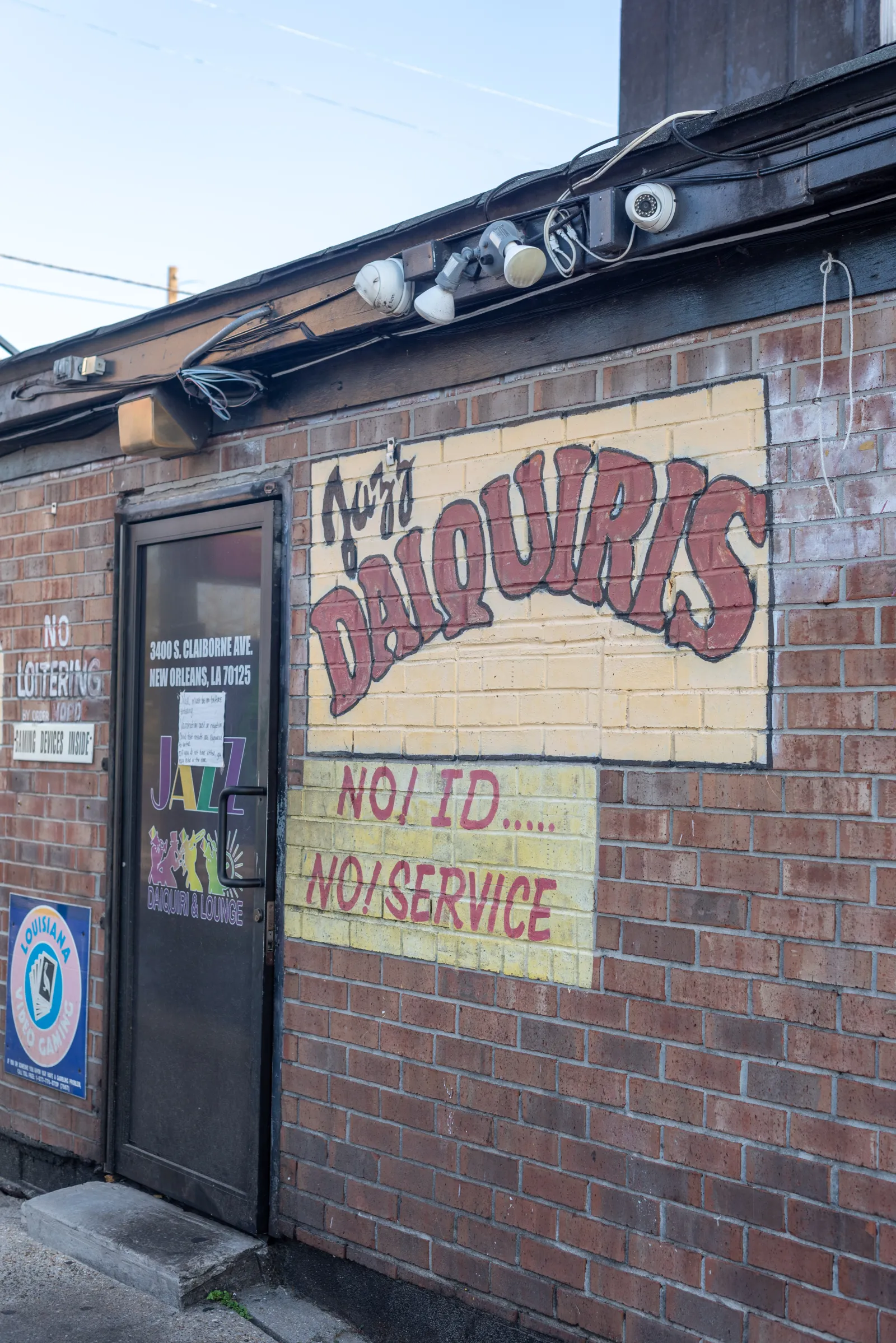 Jazz Daiquiris & Lounge is the place to be if you're looking for a New Orleans adventure in a cup. The lounge's claim to fame are their specialty daiquiris. Choose from a variety of flavors like Pina Colada, Jungle Juice, Blue Magic, Triple Threat, and more. Happy hour is every Monday and Wednesday, so don't miss out!
3400 S. Claiborne Ave. #A, 504-899-8761, jazzdaqlounge.com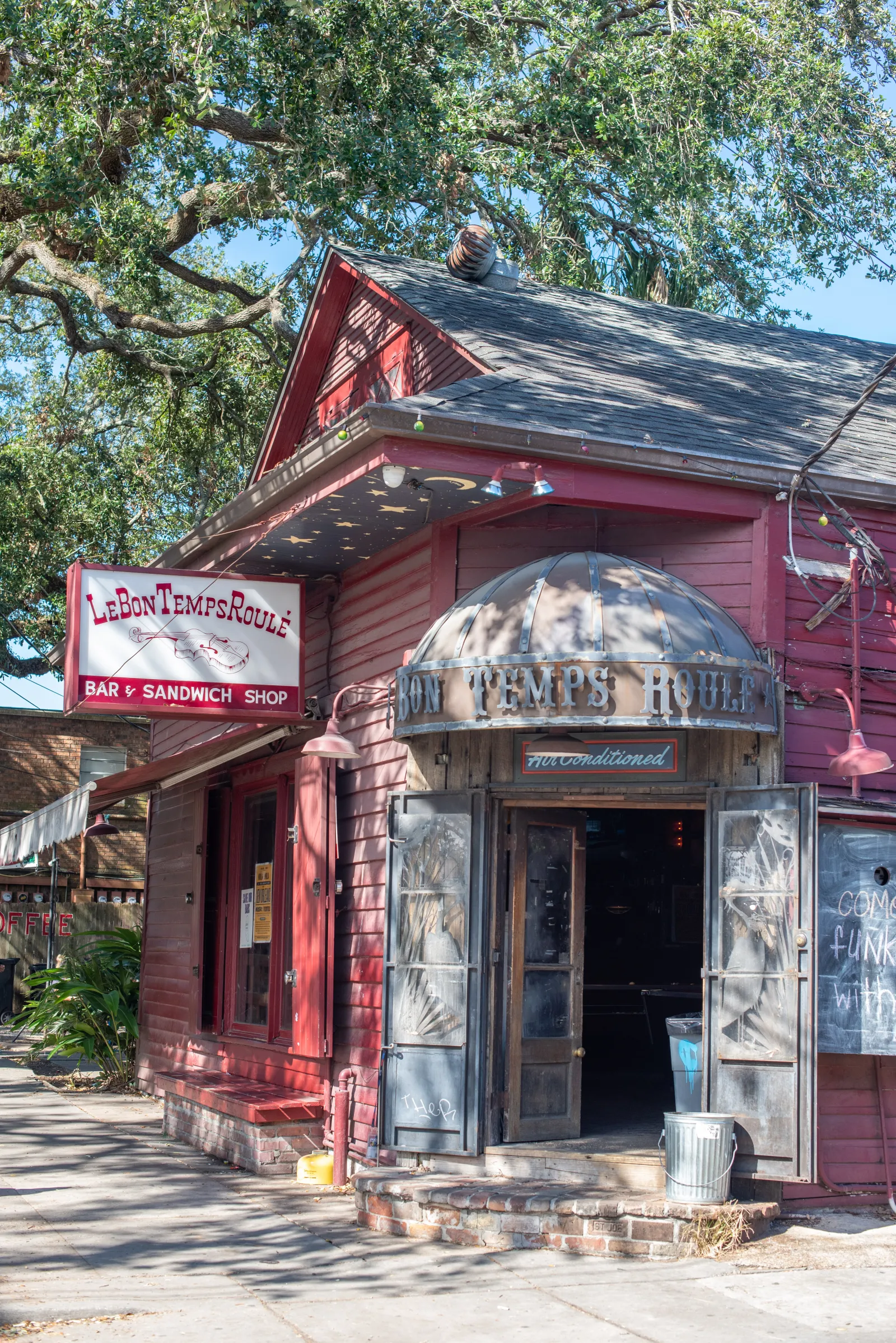 Le Bon Temps Roule is perhaps Uptown's most iconic bar. The bar is open 24 hours and offers live music, pool, all-day happy hour, and free oyster Fridays. Their Bloody Marys are some of the best in the city, so make sure to order a few. The good times, and the good drinks, are certainly going to roll at Le Bon Temps Roule!
4801 Magazine St., 504-897-3448, lbtrnola.com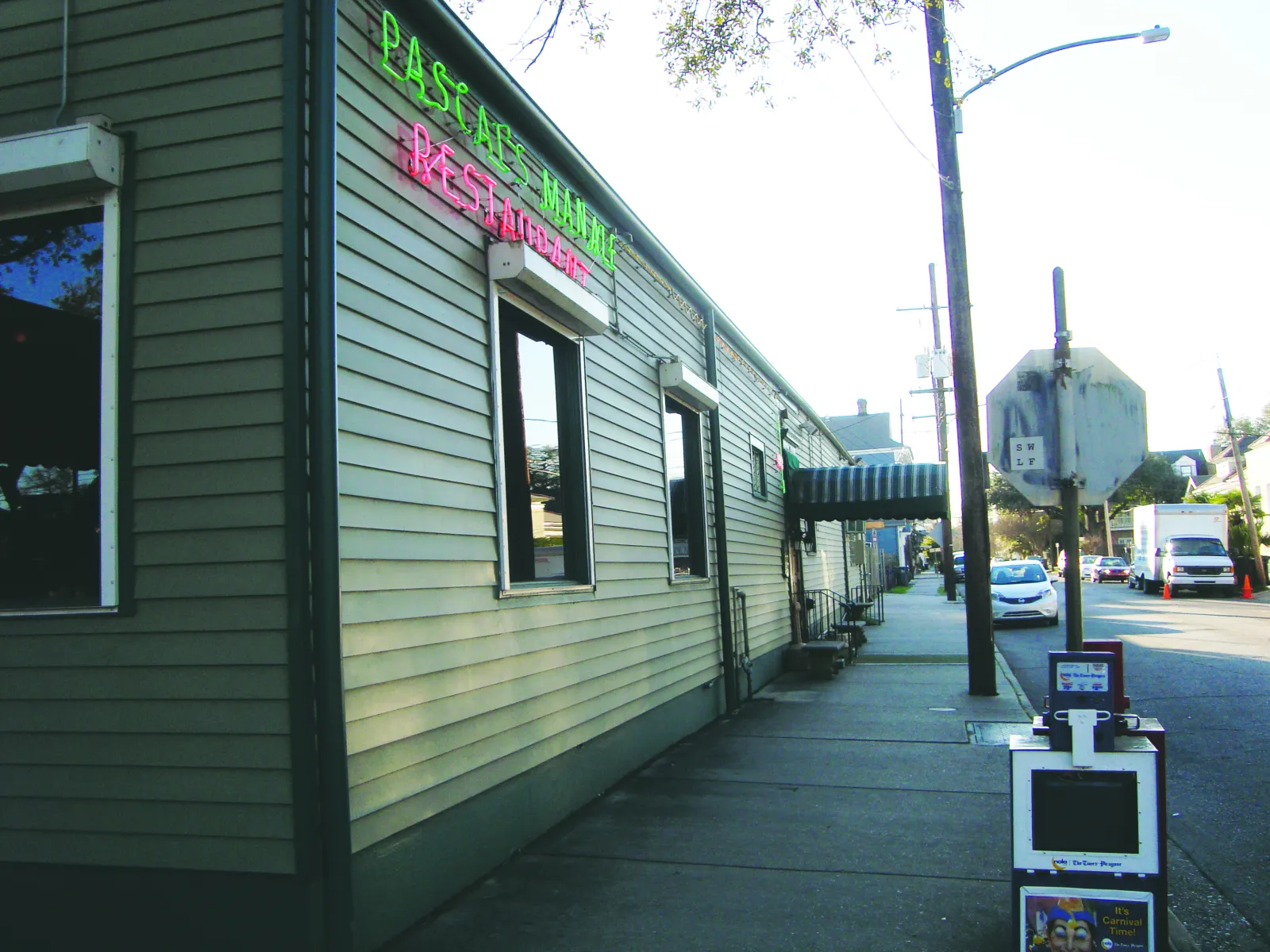 Pascal's Manale is world famous for originating the BBQ shrimp dish. Not only are their dishes iconic, their drinks will also knock your socks off! Enjoy specialty cocktails such as the Italian 75 with Malfy Originale Gin, the Shrubbery with Beefeater Gin, or the delicious Blood & Honey with Old Forester 1870 Bourbon. Saluti!
1838 Napoleon Ave., 504-895-4877, pascalsmanale.com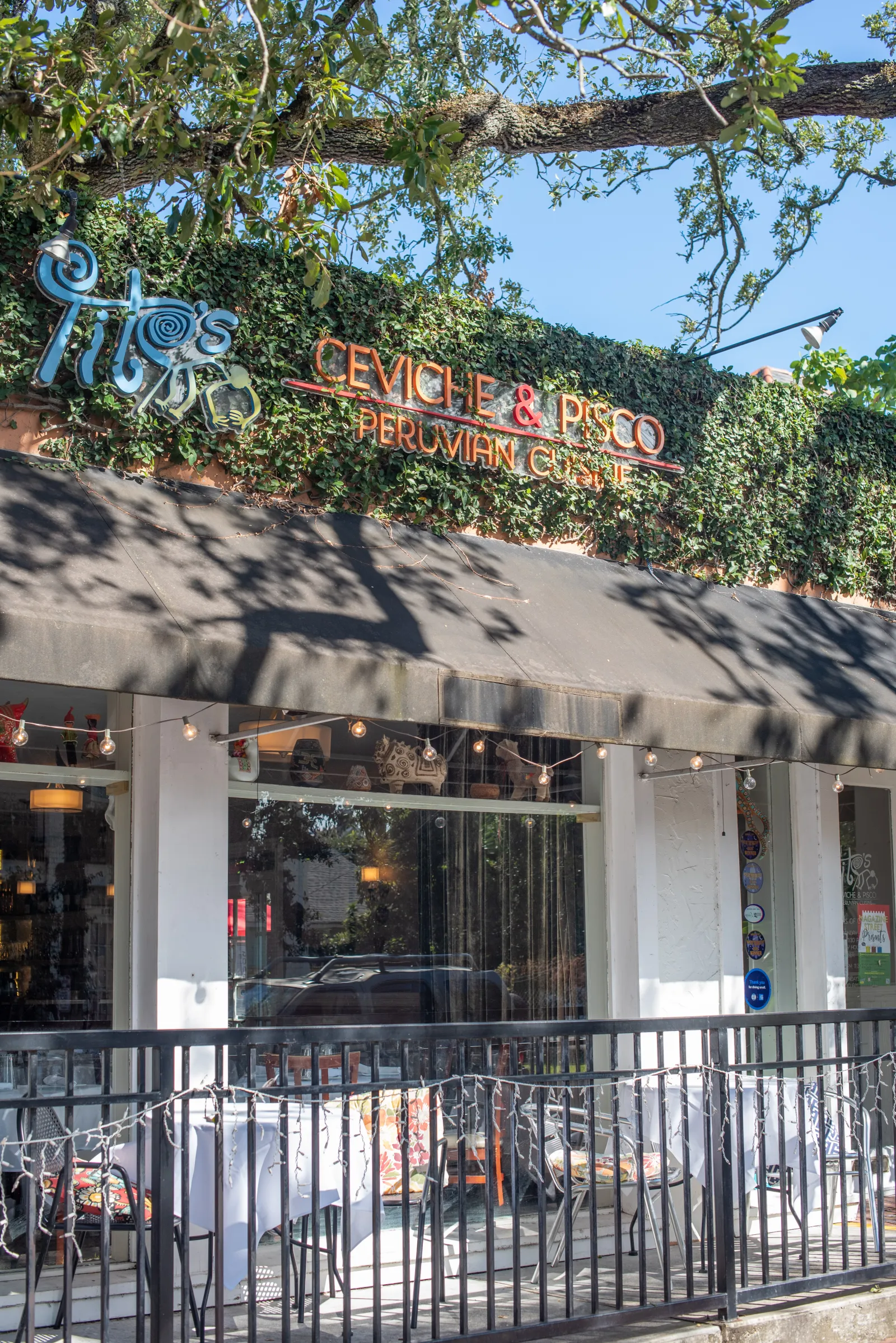 Tito's Ceviche & Pisco brings the tastes of Peru straight to New Orleans. Featured in the name, Tito's specializes in pisco, which is a type of brandy that is mainly produced in Peru. You can get your pisco straight or mixed into a craft cocktail. Beer from Peru, Spain, Argentina, Colombia, and Venezuela are also available.
5015 Magazine St., 504-267-7612, titoscevichepisco.com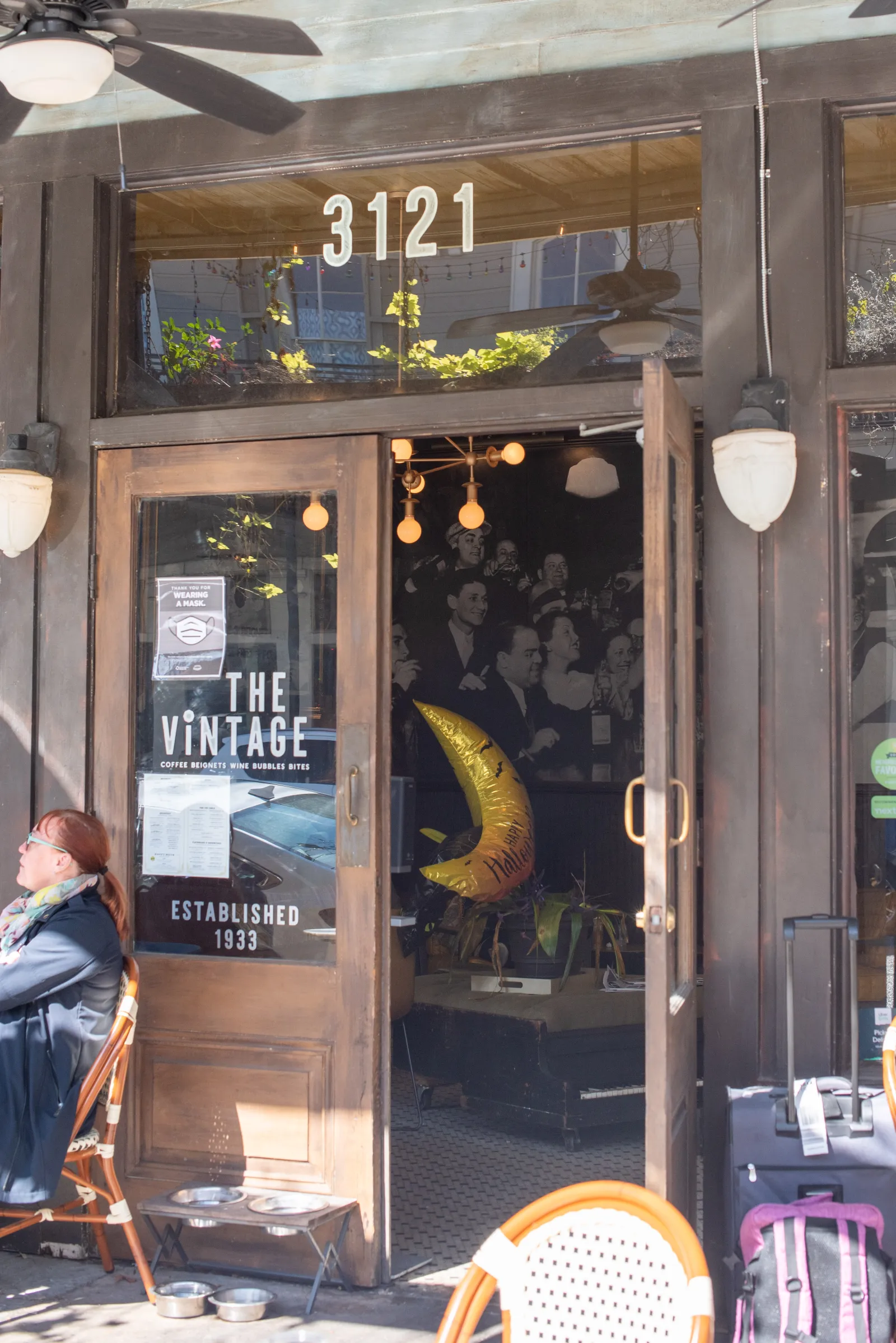 The Vintage is serious in its efforts to have every one of its patrons relax and have a nice evening out. They specialize in not only coffee, beignets, and other brunch items, but also in wine and bubbles! Nothing says class like lounging around with a glass of delicious Champagne. Remember to keep your pinky up!
3121 Magazine St., 504-324-7144, thevintagenola.com




WESTBANK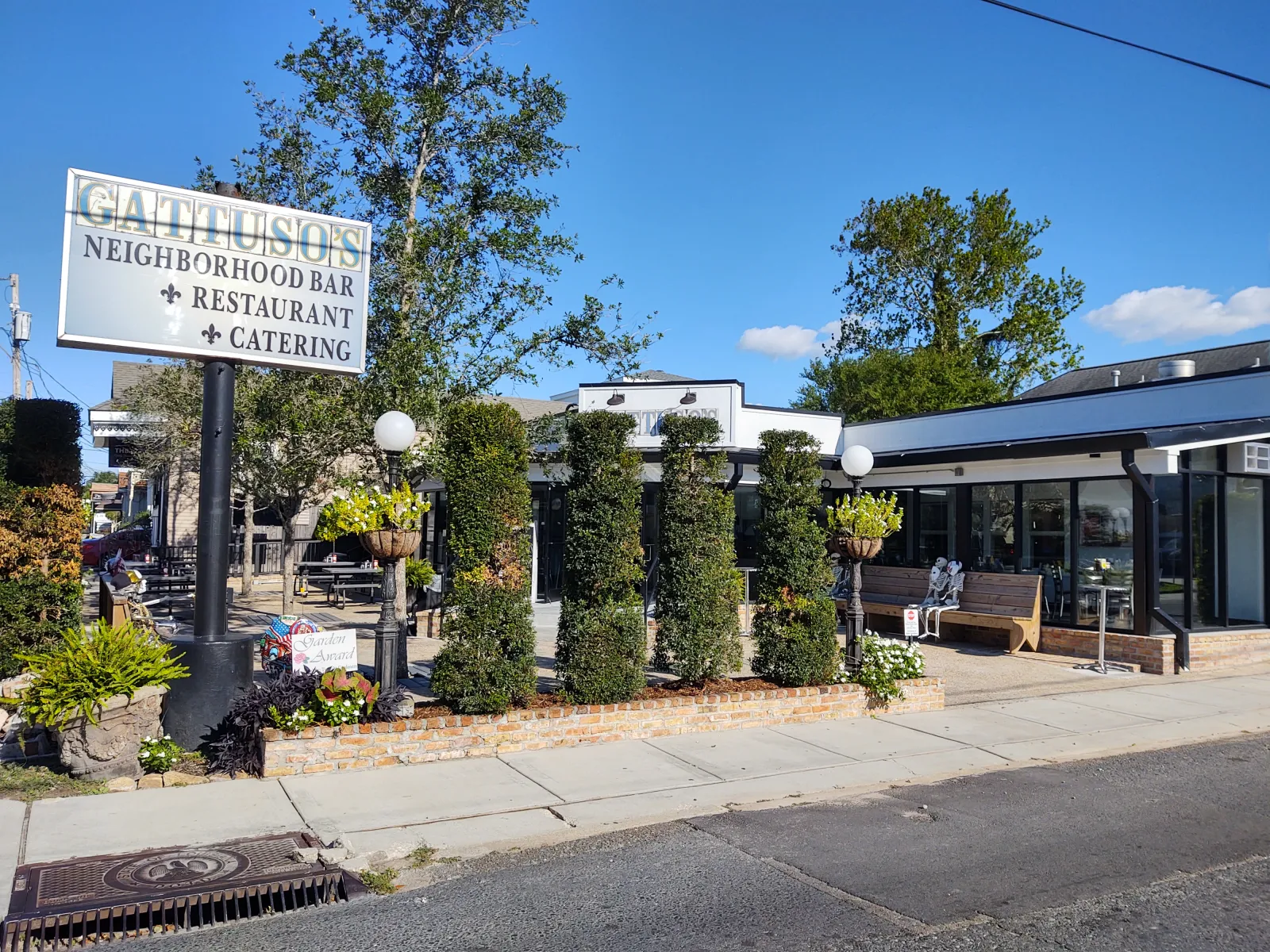 Gattuso's Neighborhood Restaurant & Bar is Old Gretna's favorite hangout spot. They offer good vibes with live entertainment and happy hour from Tuesdays to Saturdays. Their drink menu is extensive with plenty of beer, margaritas, and more for you and your friends to enjoy. Grab the Rum Punch or the Stress Buster!
435 Huey P. Long Ave., Gretna, 504-368-1114, gattusos.net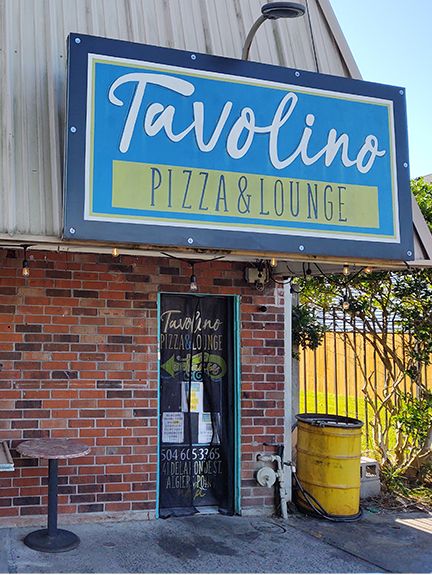 Tavolino Pizza & Lounge is definitely worth crossing the bridge or riding the ferry. Located in scenic Algiers Point, Tavolino is known for their upscale pizzas and other Italian standards. Come thirsty because there are plenty of classic cocktails and wine to enjoy. Tavolino creates that Italian magic for everyone from near and far.
141 Delaronde St., Algiers, 504-605-3365, instagram.com/tavolinonola