Get ready to see perhaps New Orleans Carnival's cutest parade, 'tit
Rǝ
x,
roll in the Marigny on February 5 at 4:30 p.m. This unique "microkrewe" sets itself apart from other Mardi Gras parades because it rolls shoeboxes that are creatively designed to look like full sized floats. If you're interested in seeing this pint-sized parade, definitely make sure to get something to eat or drink before or after. There are plenty of fantastic spots to enjoy around 'tit
Rǝ
x's route.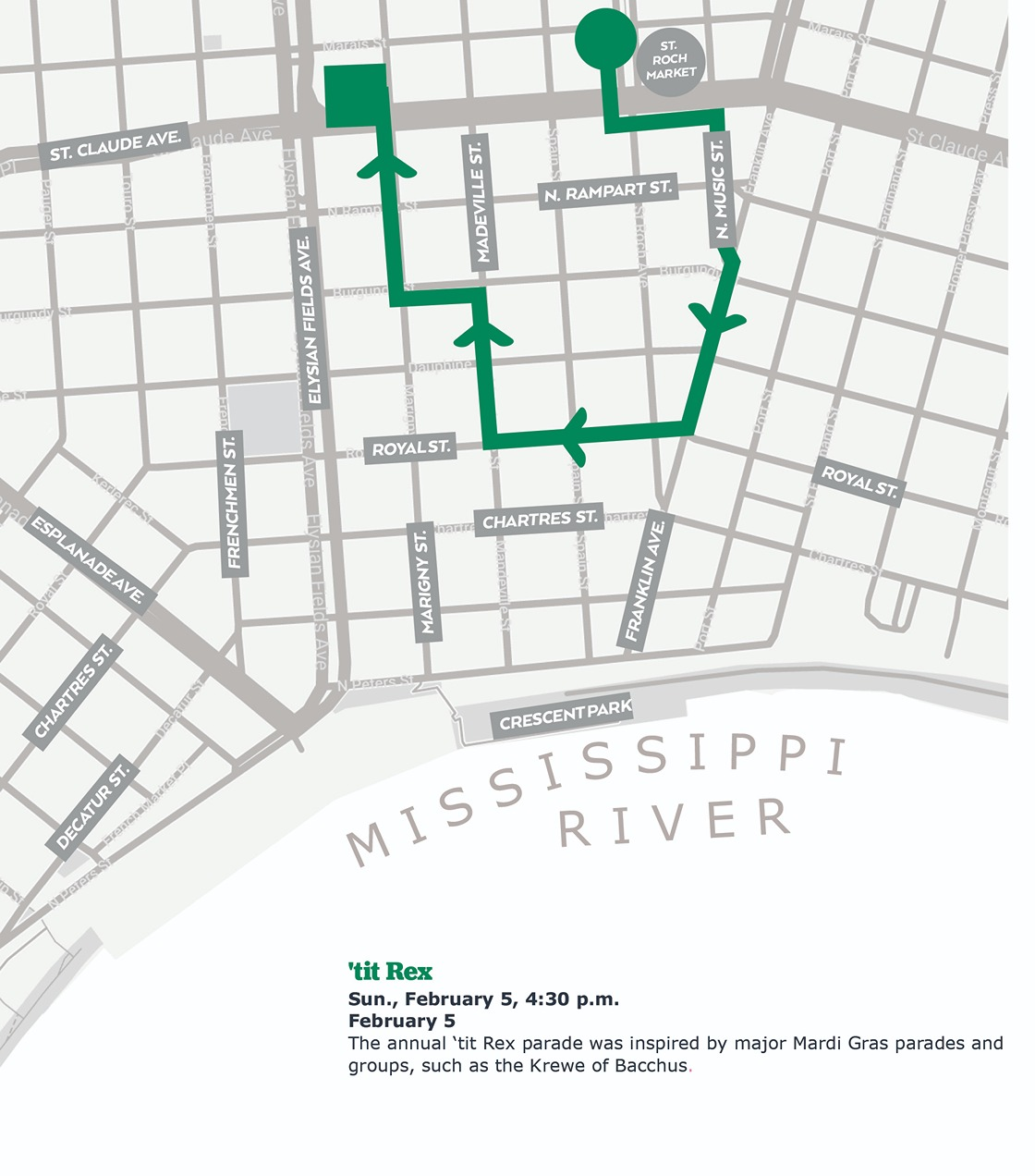 10 Great Places to Hang at for 'tit Rǝx
[Courtesy of St. Roch Tavern, Facebook]
1. St. Roch Tavern
1200 St. Roch Ave.
504-945-0194
facebook.com/StRochTavern
A true neighborhood bar, St. Roch Tavern is a great place to hang out at before 'tit Rǝx starts up. This dive bar is popular with St. Roch residents because of its inexpensive drinks and great music that plays throughout the bar.
In addition to food and drinks, St. Roch Tavern, like any classic bar, also has a pool table that can be enjoyed. Grab some friends together and enjoy of New Orleans' favorite hangout spots.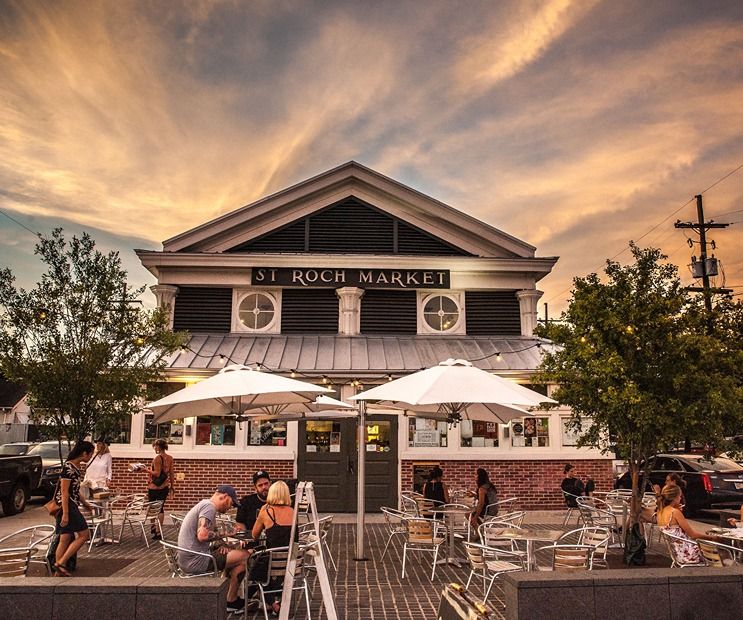 2. St. Roch Market
2381 St. Claude Ave.
504-267-0388
strochmarket.com
Housed in a 1875 market building, the St. Roch Market is perfect for a group of friends who all want to have different kinds of food. Guests can pursue the many different vendors at the market and pick from Mediterranean, seafood, sushi, crepes, and more.
For something truly unique, definitely check out Laksa NOLA, which is the only spot in all of New Orleans where you try traditional Burmese and Malaysian food. Top off your food with either a cocktail from The Mayhaw or a brew from Cold Roast Coffee to make your visit to St. Roch Market truly satisfying.
3. The Peach Cobbler Factory
2372 St. Claude Ave. Suite 130
504-874-9766
peachcobblerfactory.com
Anyone with a sweet tooth definitely needs to check out The Peach Cobbler Factory on St. Claude. With locations all over the United States, this sweet shop is known best for its different ice cream topped cobblers, which is like a crusted fruit pie.
The shop also offers other sugary treats like cookies, cinnamon rolls, banana pudding, and shakes. When going to such a sweet parade, an even sweeter dessert is definitely in order!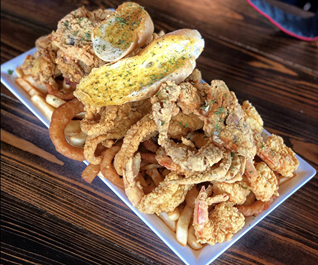 4. Morrow's
2438 St. Claude Ave.
504-827-1519
morrowsnola.com
Morrow's is an interesting and delicious restaurant that is much loved by residents in the Faubourg Marigny neighborhood. Founded by mother and son duo Chef Lenora Chong and Larry Murrow, the restaurant reflects the family's diverse background by incorporating both New Orleans Creole and Korean cuisine into its menu.
Definitely get Morrow's fantastic chargrilled oysters to start with and then consider trying the bulgogi, which is sliced ribeye with a Korean teriyaki sauce and served with rice and salad. The restaurant's signature cocktails, especially the Punch Out, are very refreshing.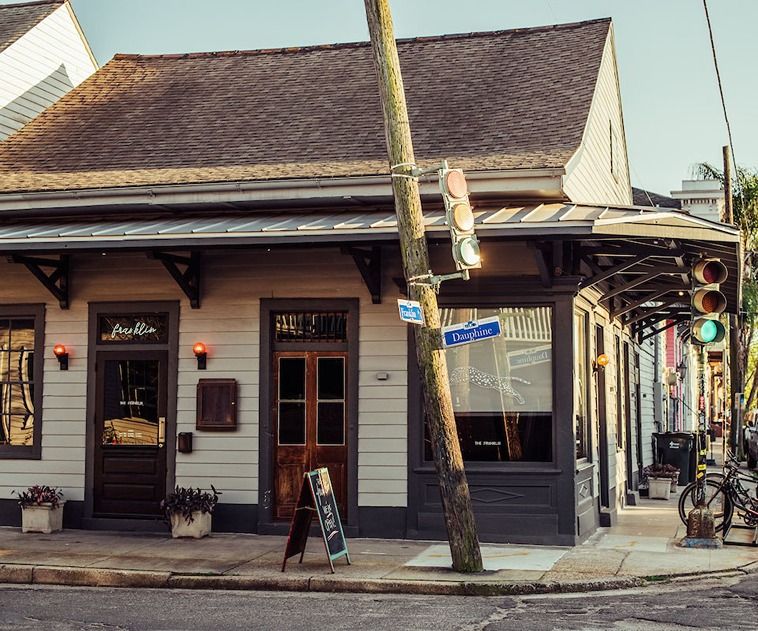 5. The Franklin
2600 Dauphine St.
504-267-0640
thefranklinnola.com
The Franklin, which is housed in a former corner grocery store, is a very hip restaurant to hang at for the tit Rǝx parade. This spot provides a casual, yet elevated bar experience while also providing delicious New American fare.
Snack on the citrus cured olives or the flash-fried frogs' legs and then go larger with the lamb osso bucco or the espresso rubbed hangar steak. The well-crafted drink menu contains different martinis, wine, classic cocktails, and The Franklin's own original cocktail creations.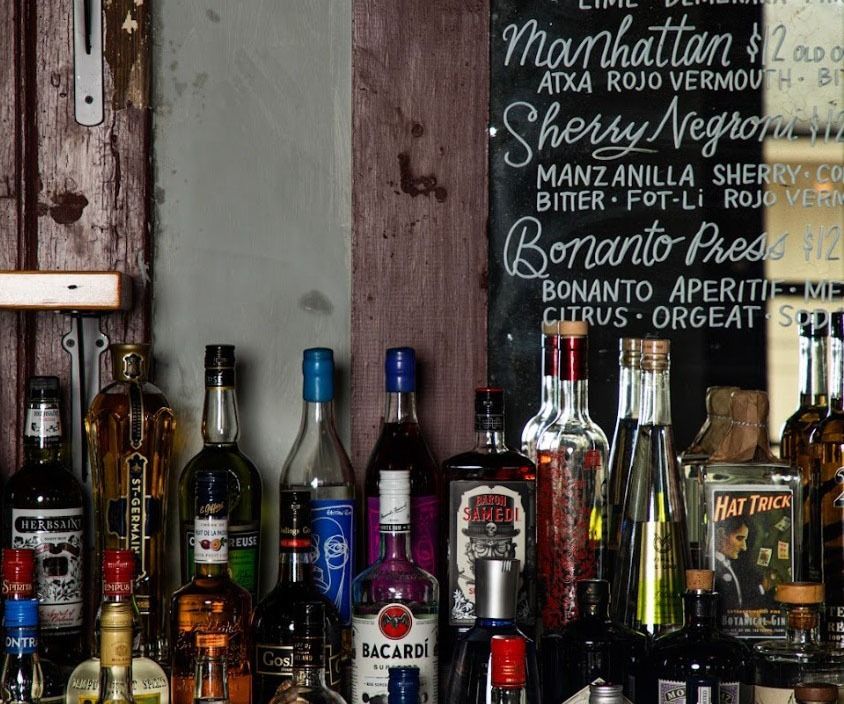 6. Anna's
2601 Royal St.
504-766-8376
annasnola.com
Anna's is a popular local dive bar that is housed in a 19th century bank building. This double-decker bar is much loved for its welcoming atmosphere and "home-away-from-home" vibes.
Anna's drink menu is extensive and inexpensive, so definitely don't feel guilty about ordering a few rounds of cocktails, shots, beer, and more. Whether you're drinking upstairs or downstairs, you'll definitely be drinking well at Anna's.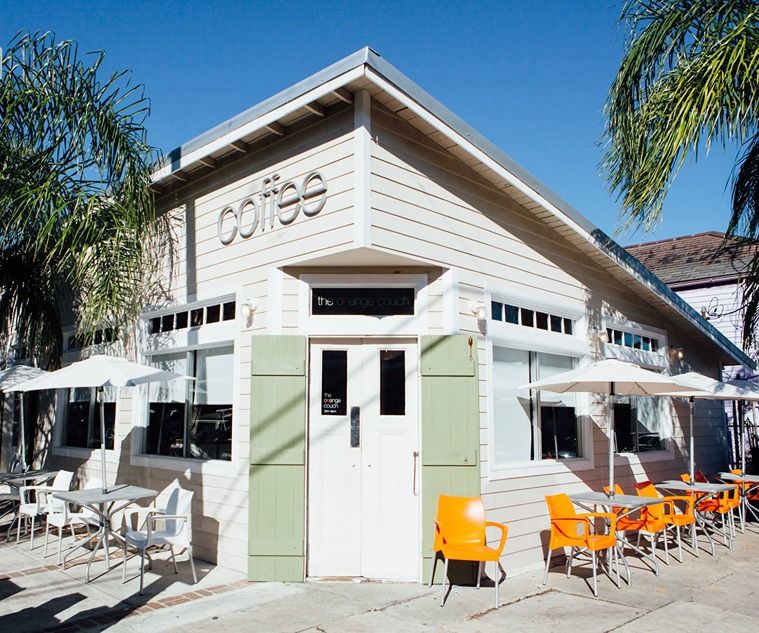 7. The Orange Couch
2339 Royal St.
504-267-7327
theorangecouchcoffee.com
Most of us need some coffee to help us get through the day. If you need a cup of joe to keep you energized for 'tit Rǝx, then make sure to grab some from The Orange Couch.
From café au lait and Vietnamese iced coffee to all kinds of different espressos, The Orange Couch is sure to have your favorite kind of brew. You can even order some small bites at the shop like bagels, croissants, quiche, empanadas, and breakfast tacos.
8. Who Dat Coffee Café
2401 Burgundy St.
504-872-0360
facebook.com/whodatcoffeecafe
For a truly delicious breakfast and brunch spot, Who Dat Coffee Café is a must-visit. The café's specialty coffee cocktails like the Green Eyed Girl and the King Cake Latte are easily worth a trip by themselves.
Who Dat Coffee Café's signature corn cakes breakfast dish, as well as different sandwiches, will absolutely leave you satisfied. The restaurant even offers $6 Bloody Mary's and mimosas!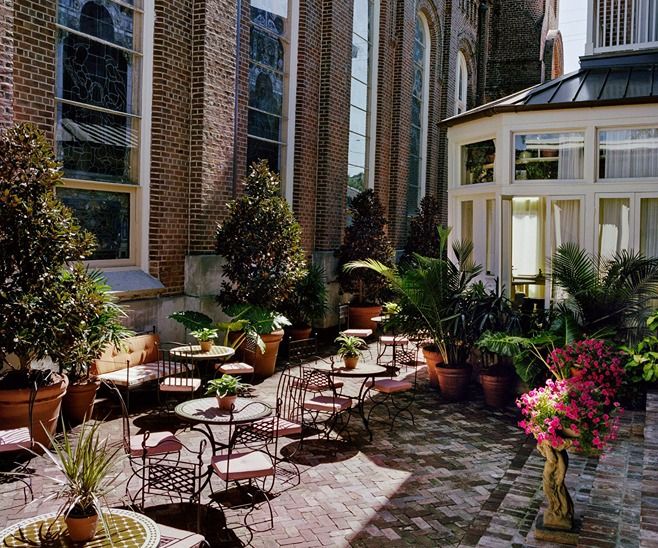 9. The Elysian Bar
2317 Burgundy St.
504-356-6769
theelysianbar.com
The Elysian Bar, located in the Hotel Peter and Paul, is hands-down one of the most beautiful bars in all of New Orleans. The space is very welcoming and is decorated to make its customers feel like royalty.
Choose from an array of top-notch dishes like the Japanese scallops, crispy pork belly, and the crab and ricotta gnocchi. If you end up passing on The Elysian Bar's goat milk panna cotta, then you're definitely missing out on a truly amazing dessert.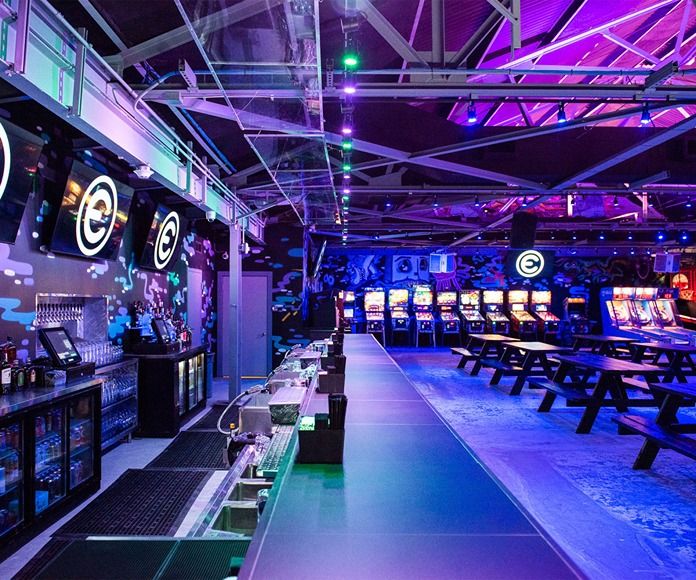 10. Emporium New Orleans
2231 St. Claude Ave.
773-697-7922
emporiumarcadebar.com
Ever wanted to drink while playing classic arcade games? If so, then Emporium New Orleans is just the place for you.
Bring out your inner child and try your hand at classic games like Q*Bert, Michael Jackson's Moonwalker, The House of The Dead, Double Dragon, and more. Emporium's bar is filled to the brim with both local canned and draft beer from the likes of Gnarly Barley Brewing, Zony Mash Beer Project, and more.
Best Eating & Drinking Spots for 'tit Rǝx
'tit Rǝx is perfect for anyone wanting something a bit different from the huge Mardi Gras floats that are so iconic during Carnival season. The parade's mini shoebox floats are all designed with incredible amounts of detail and are definitely worth checking out. So while out and about for the parade, make sure to hit up one of these eating and drinking establishments. You're sure to have a satisfying day out in the Marigny.