Graduation is a special time that marks the end and beginning of a significant period in one's life. One way to celebrate this special occasion is to enjoy a nice meal with friends and family.
And what better city to try a new and exciting restaurant than New Orleans? Whether it's delicious food, good deals, or a lively atmosphere, all of these restaurants offer something that will make any graduate feel special on such a memorable day. Check out these ten great restaurants, and raise a glass to celebrate the new graduate in your life.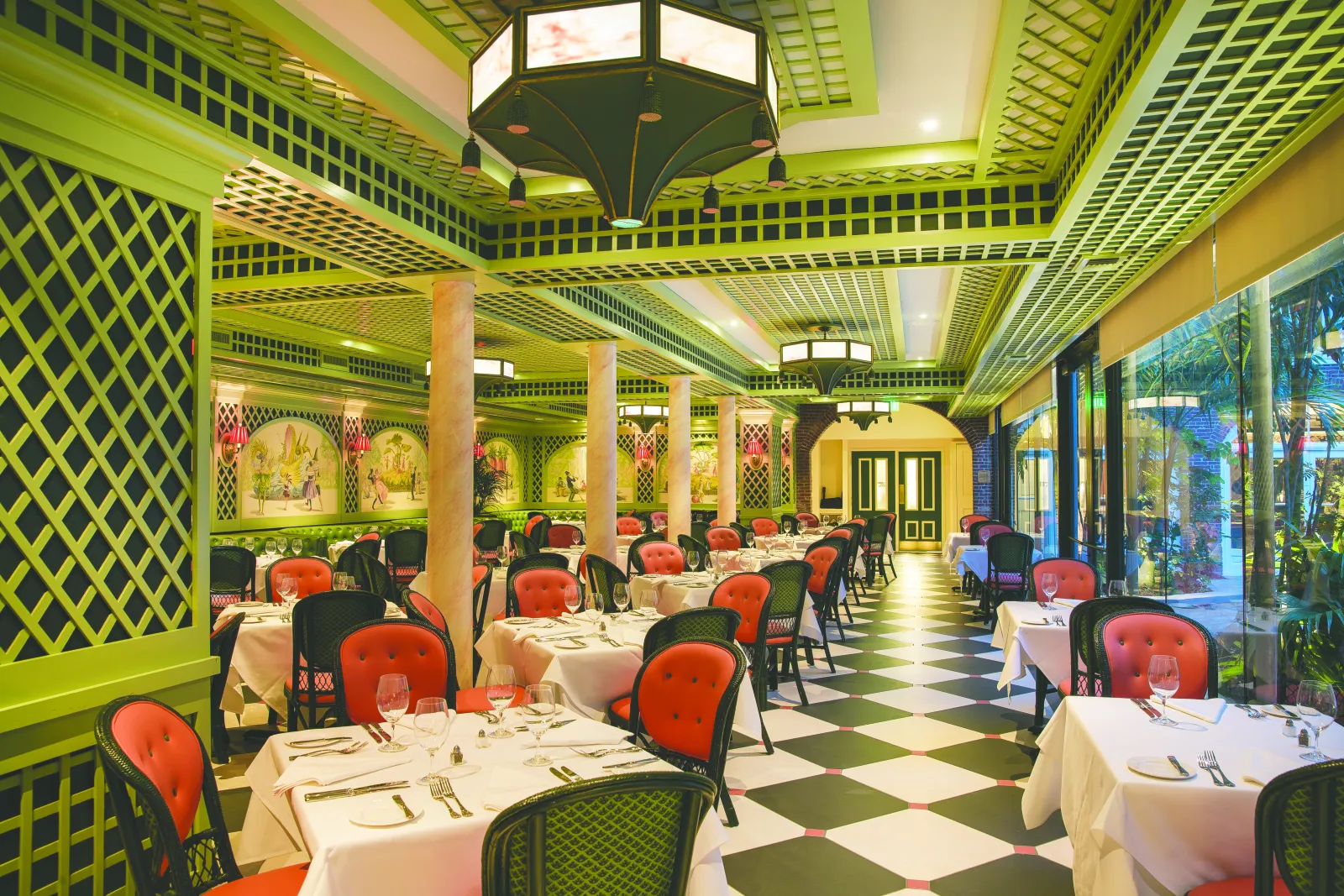 Brennan's
Serving New Orleans since 1946, Brennan's is a classic choice for many when celebrating a special occasion. From their original Eggs Hussarde for brunch to a bowl of turtle soup to start off dinner, this restaurant has mastered Creole cuisine. The French Quarter restaurant also offers a unique service, tableside dining, where staff can prepare an array of dishes right by your side. These dishes include Steak Diane, soft scrambled truffled eggs, and the restaurant's staple dessert, Bananas Foster.
417 Royal St., 504-525-9711, brennansneworleans.com.
Justine
Decked out in neon signs and fabulous art, Justine's trendy interiors make any meal more exciting. The stylish restaurant is operated by a husband and wife duo who work hard to serve delicious French dishes in the French Quarter.
As you soak up the fun atmosphere, you can start your celebratory meal with mimosas. Justine's popular Mimosa Service allows you to order a bottle of champagne that is accompanied by fresh fruits, juices, and seasonal garnishes.
225 Chartres St., 504-218-8533, justinenola.com.
Commander's Palace
Commander's Palace is a palace fit for any honoree. The restaurant has a few different dining rooms, with the Garden Room being known for its fabulous floor-to-ceiling windows. Whether you're dining in for brunch, lunch, or dinner, each respective menu is sure to have an option for everyone. Besides the delicious food, the restaurant also offers amazing drink deals, including twenty-five cent martinis during their lunch service.
Something you can count on is that the welcoming staff will make the experience all the more fun during celebrations. It's possible to have the dining room decorated with balloons and have the guest of honor adorned with a special chef's hat.
1403 Washington Ave., 504-899-8221, commanderspalace.com.
Tableau
Any meal is better with a view, and Tableau is known for having one of the best balconies in the French Quarter. The balcony overlooks Jackson Square, and the restaurant's outdoor dining also includes a courtyard where patrons can enjoy their meal on a nice day. Some of their menu highlights include truffled crab claws, shrimp and grits, and crème brulee.
616 St Peter St., 504-934-3463, tableaufrenchquarter.com.
Meril
Chef Emeril Lagasse's restaurant Meril is a hot spot for dinner and drinks in the Warehouse District. Out of all of Lagasse's restaurants, Meril offers a more casual dining-in experience with delicious craft cocktails and a menu that allows you to taste from an array of cuisines. To end your meal, the restaurant's signature celebratory dessert is cotton candy topped with a sparkler.
424 Girod St., 504-526-3745, emerilsrestaurants.com/meril.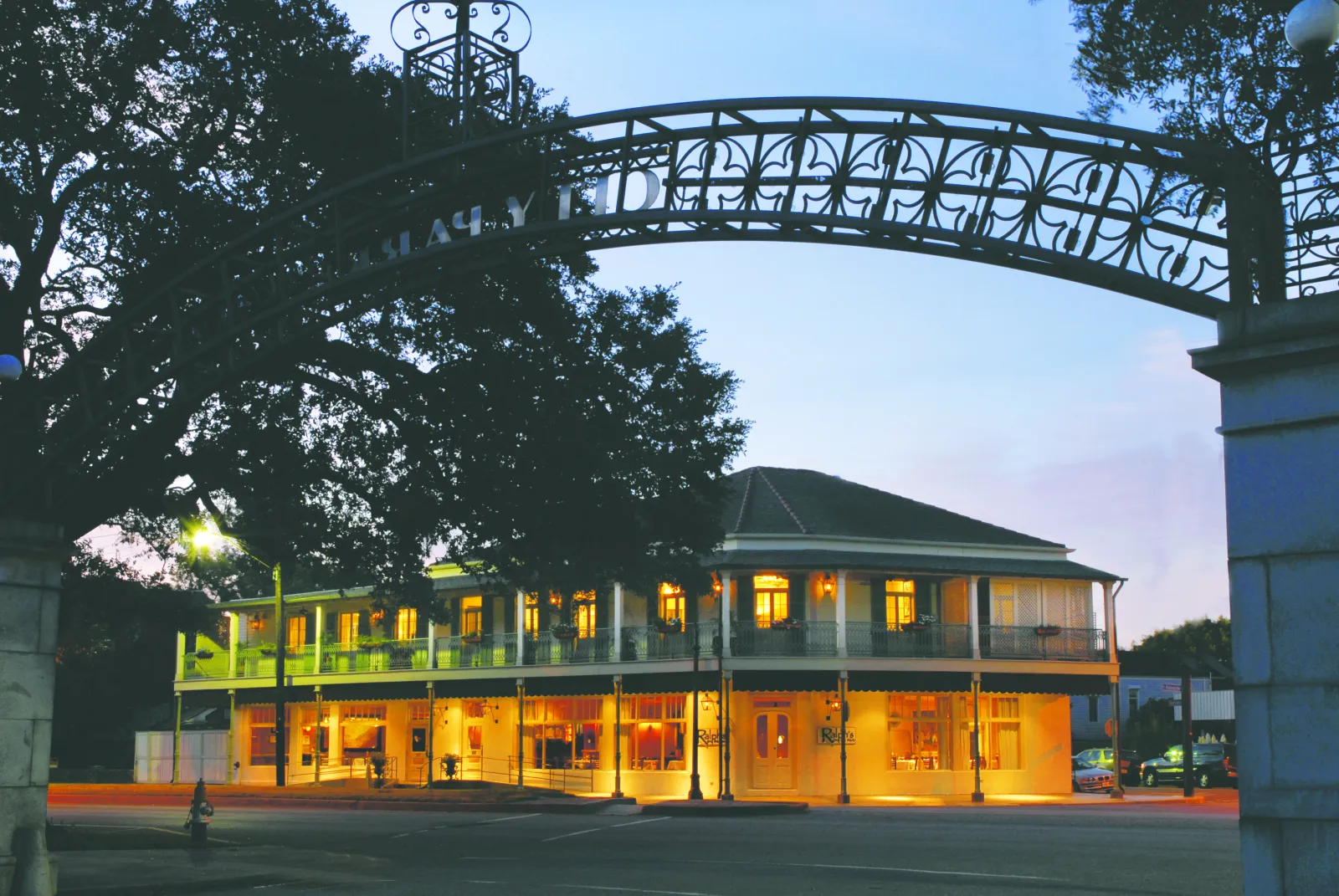 Ralph's on the Park
Overlooking the gorgeous City Park of New Orleans is Ralph's on the Park. The restaurant uses locally sourced ingredients, making dishes that are fresh and sustainable. To celebrate a graduate, you can check out their popular spring lunch deals. The restaurant offers a two-course $25 menu, where guests can start with a salad or the soup of the day and follow with either the shrimp remoulade po-boy or the grilled chicken for an entrée.
$5 glasses of rosé are also available for lunch, and you can finish your meal with the new dessert for the month of May: The Strawberry Bomb. This sweet dessert consists of a shortcake crust, fresh strawberry jam, and a buttermilk mousse.
900 City Park Ave., 504-488-1000, ralphsonthepark.com.
Effervescence
The word "effervescence" can be defined as "bubbles in a liquid" or "fizz," which is extremely fitting for this next restaurant. Effervescence is a trendy champagne bar that offers "bubbly flights," which is a fun way to taste a selection of champagne or rosé. Since many choose champagne for a celebratory drink, this makes Effervescence the perfect spot to celebrate a graduation. Pair their champagne with any of their signature bites, such as truffle pommes frites or caviar.
1036 N. Rampart St., 504-509-7644, nolabubbles.com.
Muriel's
Muriel's gorgeous courtyard and wrap-around balcony are just steps away from Jackson Square, making it the perfect place to stop in for a nice meal or cocktail while browsing the French Quarter. To make your experience more exciting, many patrons enjoy having a drink in the restaurant's Seance Lounge. This is an intimate room with dimmed lighting that's rumored to have a friendly ghost.
801 Chartres St., 504-568-1885, muriels.com.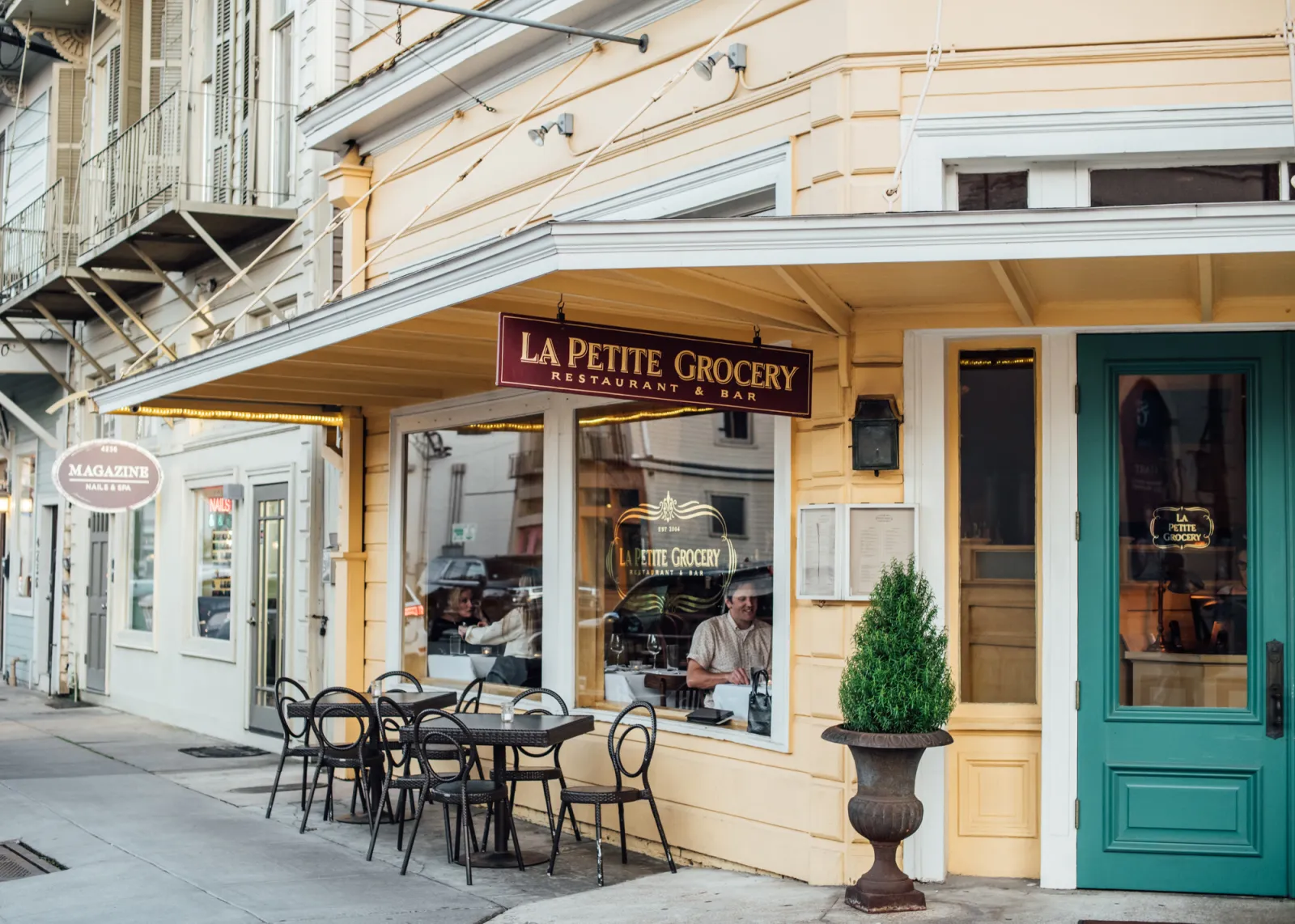 La Petite Grocery
Previously housing a grocery store and flower shop on Magazine Street, La Petite Grocery is now run by award-winning chef Justin Devillier. The history-filled building brings nostalgia to life through their meals, offering Louisiana favorites and original menu items that are exclusive to the restaurant. Indulge in some of their popular dishes to celebrate your new graduate, including the blue crab beignets and the alligator bolognese.
4238 Magazine St., 504-891-3377, lapetitegrocery.com.
Josephine Estelle
Located inside the Ace Hotel, Josephine Estelle offers classic Italian food with a Southern twist. The restaurant's interior is designed with green booths and industrial lighting, creating a unique and trendy ambiance. End your meal with their new delectable dessert, the Louisiana strawberry cheesecake-a yogurt cheesecake, accompanied by Louisiana strawberries, granita, almonds, and sprinkled with fresh basil.
600 Carondelet St., 504-930-3070, josephineestelle.com.