During French Quarter Festival weekend, New Orleans' top restaurants provide food and drinks at Jackson Square, the Jazz Museum at the Mint, JAX Brewery, and Woldenberg Riverfront Park. People have been able to enjoy more than 20 stages around the French Quarter since the festival's inaugural year, which feature local music from every genre, including traditional and modern jazz, R&B, brass bands, folk, gospel, Latin, Zydeco, and international. At the French Quarter Fest, there's so many food options, where do you start? If you're looking for healthy food dishes to eat at the fest, there are quite a few--read on!
Best Healthy Dishes at the French Quarter Fest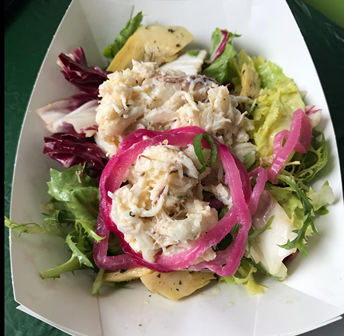 1. Crab & Artichoke Citrus Salad
Jacques-Imo's | Jackson Square
Who doesn't love a citrus salad on a warm day? This one combines crab and artichoke for a light, delicious treat. The tang of citrus in this salad offers a refreshing option to a lot of the fried foods at the fest.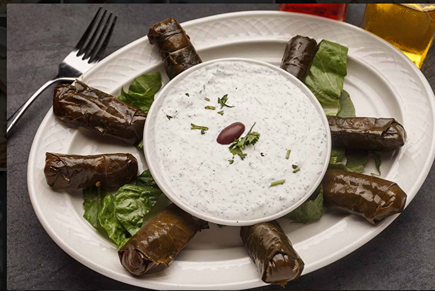 2. Dolmades
Acropolis on Freret Street | Jackson Square
The exquisite Greek stuffed grape leaves are fashioned from supple grape leaves that have been filled with rice and fresh herbs. Rice, lemon juice, olive oil, and Greek herbs are all wrapped inside grape leaves with feta cheese on top.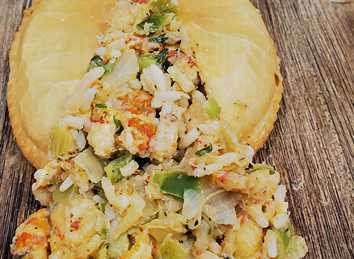 3. Crab & Artichoke Mini Pies
Mrs. Wheat's Pies |On the Riverfront
This delicious treat is filled with blue crab meat and artichokes, blended with seasoned cream cheese, and covered in a light flaky crust. These Cajun little pastry pies are bite-sized empanadas that are the ideal consistency to melt in your mouth.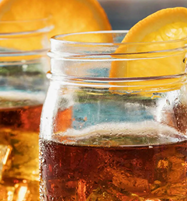 4. Unsweet Tea
Luzianne Iced Tea | Official Festival Beverages

Technically not a food, but you need something to wash down all those delicious FQF treats, and a healthy option is Luzianne's unsweet tea. It's delicious and refreshing!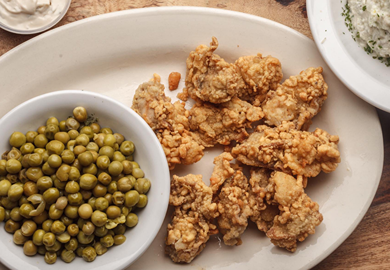 5. Smoked Redfish Wonton
KOZ's| Jax Lot
Redfish that has just come out of the smoker is delectable, especially when it's enveloped in a wonton. This redfish is loaded with flavor and creole spices. Be sure to try these bite-sized dumplings this weekend.

6. Marinated Shrimp Remoulade
Tujague's Restaurant | Jackson Square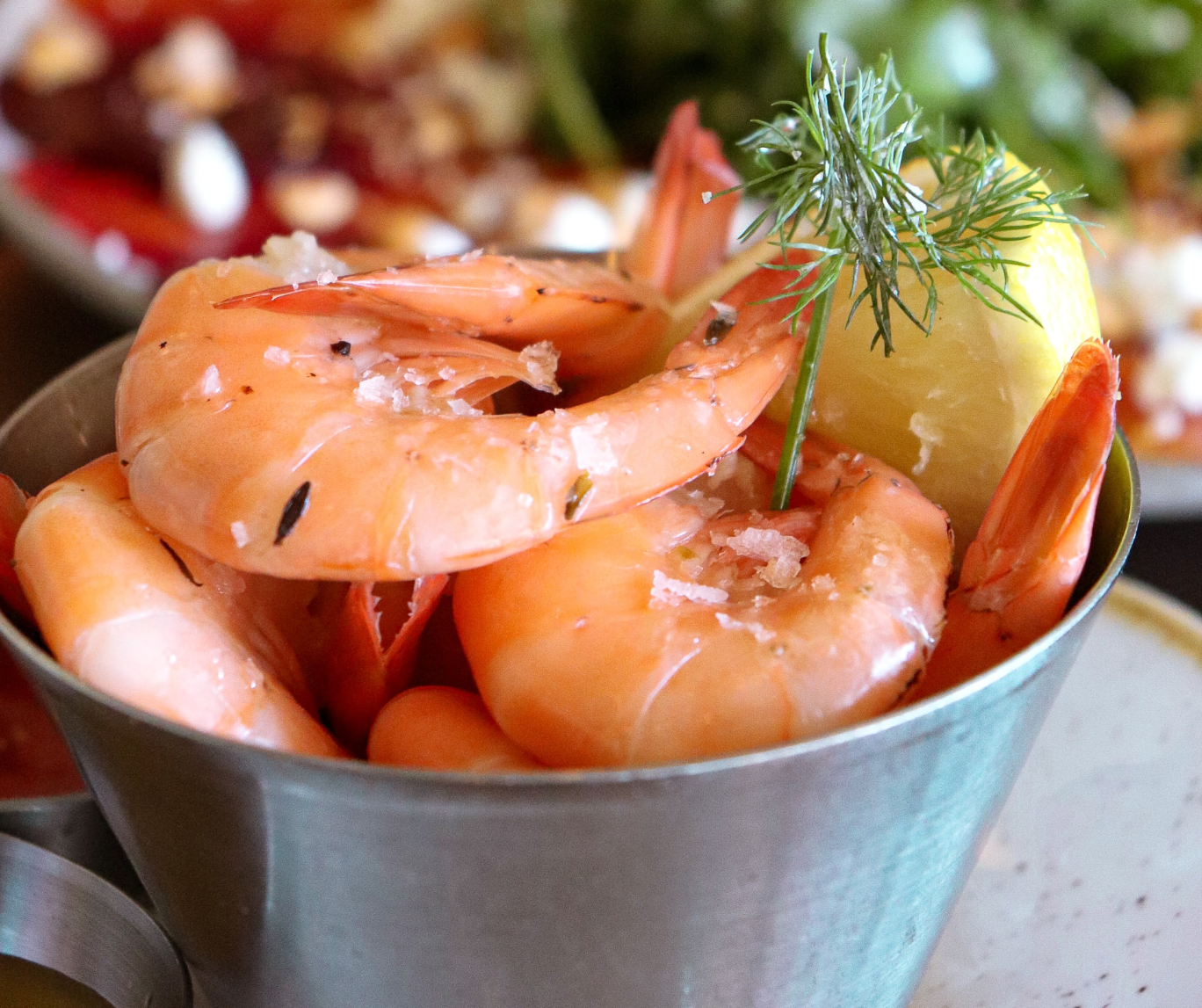 In this quintessential New Orleans dish, there are shrimp, boiled and seasoned to perfection, served with a remoulade sauce. Boiled, peeled shrimp are perfect for snacking or sharing--skip the sauce if you're trying to be super healthy.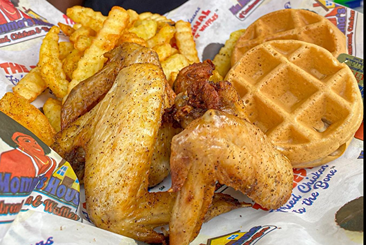 7. 3 Golden Naked Whole Wings
Ma Momma's House | Jazz Museum at the Old U.S. Mint

If you're a wing-lover, this is the spot for you. Instead of battered and fried like a lot of wings, these are cooked au natural. Their crispy skin and flavorful meat make them the perfect food to walk around and snack on at the fest.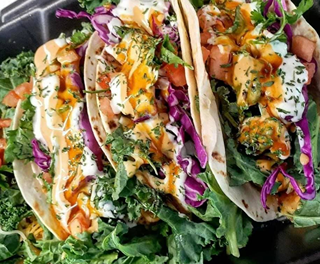 8. Grilled Chicken Street Tacos with Dittos Crema
Ditto's Did Dat | Jazz Museum at the Old U.S. Mint
Here, grilled chicken has been marinated in a cilantro-lime sauce and charred to perfection, and then placed between corn tortillas, and topped with creamy avocado. Salsa, pico de gallo, or crema are possible toppings for these tacos.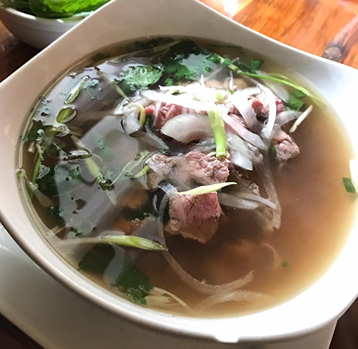 9.Beef vermicelli & Egg Rolls
9 Roses | Jackson Square
Nine Roses has been offering authentic Vietnamese and Chinese food with hearty, nuanced meals for more than 25 years. The meat is tender and flavorful--seasoned with fresh veggies and herbs in the beef vermicelli bowl and served with an egg roll.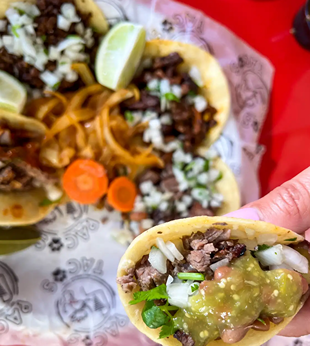 10. Rock Taco
Paco Tacos| Jackson Square
If you're in the mood for Mexican, then these hard tacos stuffed with onions, cilantro, and melted birria cheese are for you. The tacos here are real, street-style Mexican food.




French Quarter Fest Healthy Options
Come enjoy the food and music of this year's French Quarter Festival. There's something there for everyone and this festival is not to be missed. Make sure to check out the French Quarter Fest website to see more food options!