WYES' 30th annual Season of Good Tastes event, which features chef created wine tasting dinners at specific New Orleans restaurants, will be running from January to July 2023.
The dinners, which are multiple courses and range from $115-$250 per person, are specially created by participating restaurant chefs to be paired with the certain wines that are served during that evening. Tickets for said dinners will go on sale Wednesday, January 4, 2023 at 8 a.m. and can be purchased through WYES' website. It is highly encouraged that anyone interested in participating in WYES' Season of Good Tastes get their tickets right away because dinners have sold out in a matter of hours in previous years.
Below is a list of participating restaurants, their menus, price, and dates and times for their dinners.
WYES Season of Good Tastes 2023 Participating Restaurants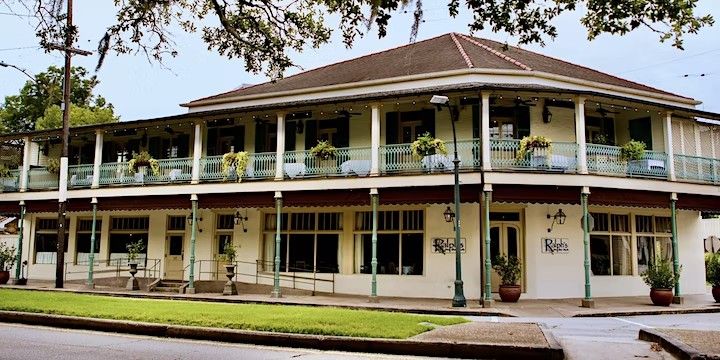 Ralph's on the Park
Wednesday, January 18 at 6:30 p.m.
Menu by Chef Knut Mjelde: $135
1st Course:
Classic Turtle Soup
Topped with Sherry
2nd Course:
City Park Salad
Baby Red Oak, Romaine, Granny Smith Apples, Stilton Blue Cheese, Applewood Smoked Bacon
3rd Course:
Braised Short Rib
Red Wine Veal Reduction, Roasted Root Vegetables, Whipped Yukon Gold Potatoes
4th Course:
Apple Pie Bread Pudding
Spiced with Cinnamon, Nutmeg, and Seasonal Apples & Topped with Caramel Sauce, Whipped Cream and Candied Pie Crust Crumble
Community® Coffee Café Special®
Wine pairings will be announced at a later date.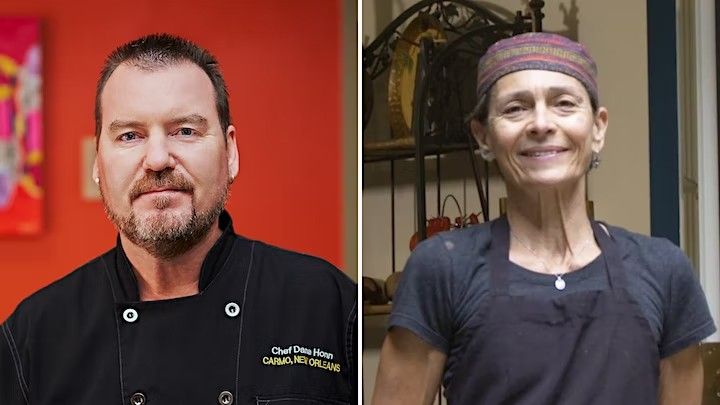 Carmo
Sunday, February 5 at 6:30 p.m.
South American Tasting Menu by Chef Dana Honn and Chef Christina Honn: $125
1st Course:
Tiradito Nikkei
Peruvian Sashimi Prepared with Fresh Local Gulf Fish
Mind & Body Pinot Grigio
2nd Course:
Locro de Papa
Ecuadorian Potato Soup
Nitida Riesling
3rd Course:
Regañonas de Mazorca
Colombian Corn Fritters
Porta Merlot Reserva
4th Course:
Moqueca
Brazilian Seafood Stew
Served with Rice, Cassava Grits, Brazilian Hot Sauce
Piemonte Pinot Noir
5th Course:
Dessert
Que Supresa! What a surprise!
Community® Coffee Café Special®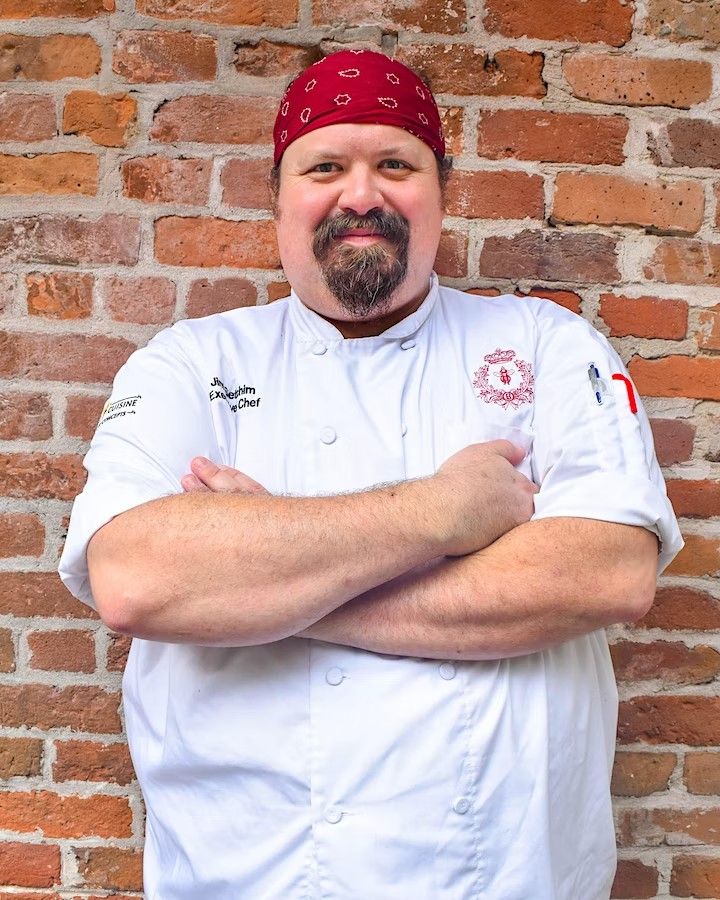 Broussard's
Thursday, March 2 at 6:30 p.m.
Menu by Chef Jimi Setchim: $135
1st Course:
Crawfish & Gruyere "Fondue"
Fried Green Tomatoes, Pickled Red Onions
2nd Course:
Foie Gras Cheesecake
Gingersnap Crust, Pickled Peppers
3rd Course:
Redfish en Papillotte
Grilled Lemon, Smoked Shallot Remoulade, Seasonal Vegetables
4th Course:
Chocolate Sin Cake
Dark Chocolate, Raspberries, Chantilly Cream
Community® Coffee Evangeline Blend™
Wine pairings will be announced at a later date.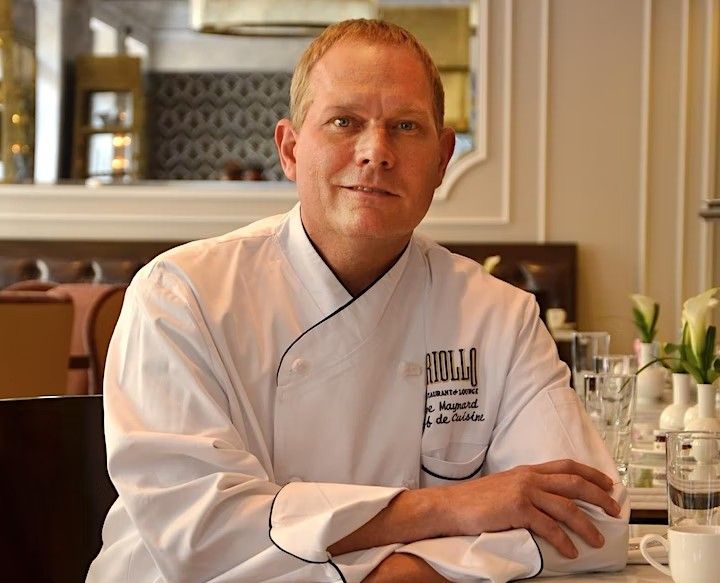 Criollo
Friday, March 3 at 6 p.m.
Menu by Chef Joe Maynard: $200
1st Course:
Burrata
Arugula, Heirloom Tomato, Easter Radish, Pine Nut, Basil Pesto, 50 Year Aged Balsamic
2018 Henri Bourgeois "Les Baronnes" Sancerre
2nd Course:
Bouillabaisse
Octopus, Clam, Shrimp, Snapper, Saffron-Garlic Rouille
2016 Chateau Lamothe Castera Bordeaux
3rd Course:
Butter Poached Lobster Tail
Truffle Herb Butter Sauce
2019 Reynolds Chardonnay, Napa Valley
4th Course:
Wagyu Beef Tenderloin
Prosciutto, Asparagus, Celeriac Mash, Bordelaise Sauce
2016 Robert Mondavi Single Estate Cabernet Sauvignon, Napa Valley
5th Course:
Dark Chocolate Mousse Tulip
Valrhona Dark Chocolate, Mascarpone Whipped Cream, Morello Cherry Sauce
Henriques + Henriques 15-year Madeira
Community® Coffee Private Reserve® Evangeline Blend™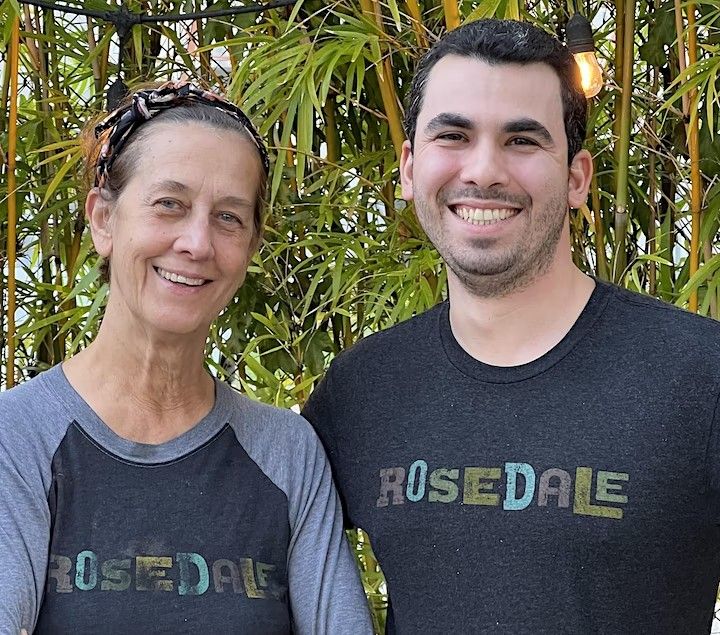 Rosedale
Tuesday, March 21 at 6:30 p.m.
Spanish-Themed Tasting Menu by Executive Chef Susan Spicer and Chef Jacob Anguiano: $115
1st Course:
Gulf Fish and Octopus en Escabeche
2nd Course:
Papas Bravas
Roasted Brussel Sprouts and Manchego
3rd Course:
Rioja-Braised Chicken
Cauliflower Purée, Leeks, Carrots and Mushrooms
4th Course:
Olive Oil Cake
Candied Orange and Goat Cheese Crema Catalana
Community® Coffee House Blend
Wine pairings will be announced at a later date.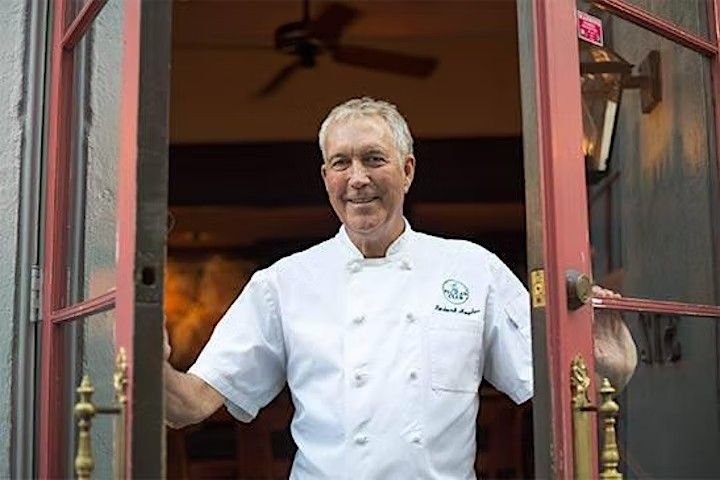 The Pelican Club
Tuesday, June 6 at 6:30 p.m.
Menu by Chef Richard Hughes: $250
1st Course:
Oyster & Absinthe Dome Soup
Vignoble Dauny Sancerre 'Terres Blanche' 2021
2nd Course:
Yellowfin Tuna Carpaccio & Foie Gras Torchon
Toasted Banquette, Chives, Lemon Vinaigrette
Willamette Valley Vineyards Pinot Noir 'Whole Cluster' 2021
3rd Course:
Trio of Louisiana Citrus Salad
Coconut, Fennel, Avocado, Bibb Lettuce
Domaine Bunan Bandol Rose 'Moulin des Costes' 2021
4th Course:
Gulf Red Snapper & Sea Scallops In Papillote
Sweet Corn, Heirloom Tomatoes, Haricots Verts, Lemon Garlic Compound Butter
Far Niente Chardonnay 2021
Intermezzo
Lemon Sorbet with Splash of Grey Goose Vodka Poured at Table
5th Course:
Rack Of Venison
Lardon & Sweet Onion Spoonbread, Wild Mushroom Port Sauce, Braised Swiss Chard
Guigal Chateauneuf du Pape 2019
6th Course:
Crème Brulee Trio
Peppermint, Very Dark Chocolate, Orange Grand Marnier
Monmousseau Cremant de Loire Brut
Community® Coffee Private Reserve® Colombia Toledo-Labateca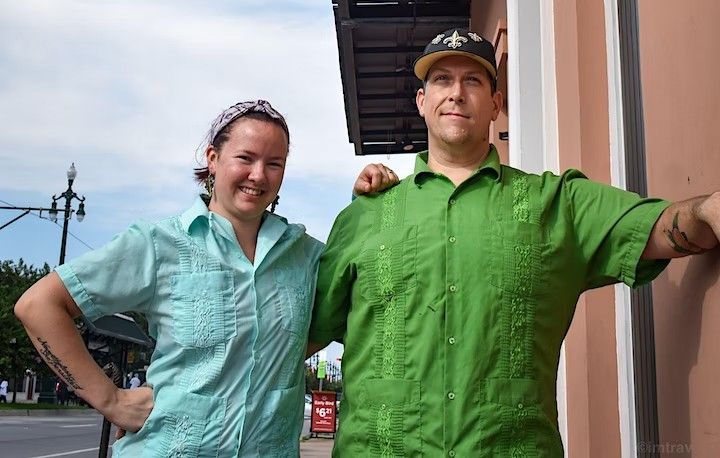 Palm&Pine
Wednesday, June 21 at 6:30 p.m.
Menu by Chef Amarys Koenig Herndon and Chef Jordan Herndon: $135
1st Course:
Crab Claw Cocktail
Sweet Corn Custard, Fresh Chiles, Basil Vinaigrette
Chenin Blanc, L.A. Cetto 2019, Baja California, Mexico
2nd Course:
Black Eyed Pea Fritters
Eggplant Chutney, Comeback Sauce
Carmenere, Dagaz 2019, Colchagua Valley, Chile
3rd Course:
Beef Cheeks, Rice & Gravy
Cajun Popcorn Rice, Smoked Onion Gravy, Blackberry Jam, Green Tomato Pickles
Cabernet Sauvignon, Milliman, "Condor" 2020, Central Valley, Chile
4th Course:
Peach Buttermilk Chess Pie
Preserved Lemon Ice Cream
Lustav Palo Cortado Sherry
Community® Coffee Breakfast Blend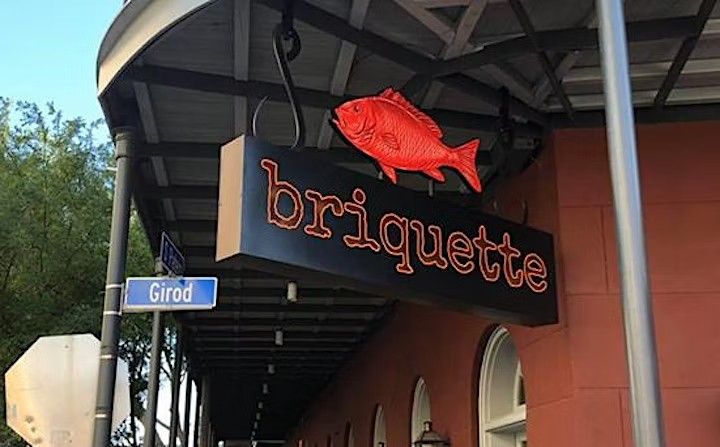 Briquette
Friday, July 14 at 6:30 p.m.
Menu: $125
1st Course:
Briquette Heirloom Salad
Vine-Ripened Heirloom Tomatoes, Kalamata Olives, Spanish Manchego Cheese, Hydroponic Lettuce, Aged Balsamic Vinegar, Truffle Oil And Flor De Sal
Menage de Trois Prosecco
2nd Course:
Beef Carpaccio
Arugula, Capers, Crème de Mustard
Bieler Pere et Fils Coteaux d' Aix Sabine Rose
3rd Course:
Burgundy Braised Short Rib
Served on Polenta
Siduri Pinot Noir
4th Course:
Flourless Chocolate Torte
Roscato Rosso Dolce
Community® Coffee Signature Blend
Purchase tickets for the 30th annual WYES Season of Good Tastes through wyes.org/events.