Prosecco—synonymous with "really great time." The beautiful bubbly drink does originate from Northeast Italy, but that doesn't mean that you can't celebrate National Prosecco Day on August 13 right here in New Orleans. Here are five spots sure to do the holiday justice!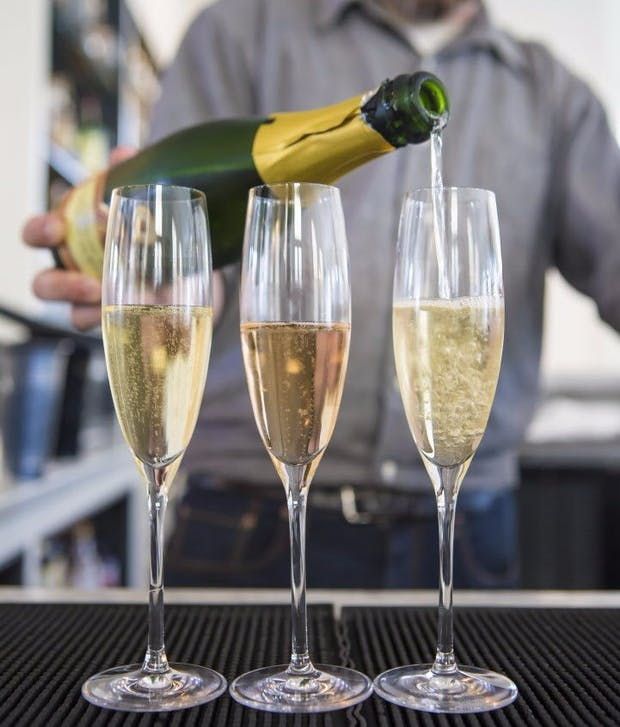 Effervescence
This sparkling wine lounge, located on the edge of the French Quarter, has you covered for all things bubbles and bites! Effervescence was opened by Crystal Hinds in March 2017 and has been celebrating the love for special occasions and hospitality ever since! The menu features a variety of cocktails, all topped with a sparkler from the list. It's clear, Effervescence is the perfect place to spend National Prosecco Day! 1036 N. Rampart St., 504-509-7644, nolabubbles.com.
Copper Vine
With great deals like weekday happy hour flights and bites, you're sure to have an excellent time at Copper Vine! Sommelier Lydia Kurkoski creates unique wine experiences for guests; each wine experience has fun at the forefront, while integrating insight into the vineyards and cellar practices. Check out the website to view information about wine tastings! 1001 Poydras St., 504-208-9535, coppervine.com.
The Tasting Room
When looking for quality bubbles, this is the place to go. The Tasting Room is a gorgeous wine and cocktail restaurant with an eclectic menu. Located in the Lower Garden District, this spot is sure to tempt you with a decadent range of flavors. Take advantage of the weekly specials like half off bottles on Wednesdays! Call now and make a reservation for a date, girls' night, or any other occasion that calls for bubbles! 1906 Magazine St., 504-766-6390, ttrneworleans.com.
Patrick's Bar Vin
This timeless wine bar proudly promotes the power of a fine bottle turning strangers into friends and friends into family. Not only does Patrick's Bar Vin offer a lovely selection of reds, whites, and bubbles, wine enthusiasts are also able to age their wine in a personalized climate control locker. Yeah, it's the real deal. Make a reservation and ask the knowledgeable staff about the perfect bubbly selection. 730 Bienville St., 504-200-3180, patricksbarvin.com.
Spirit Wine
This small team puts emphasis on quality rather than quantity. Because the staff at Spirit Wine values community so heavily, they wish to bring only the best, most unique wine to your glass! If you want to do National Procescco day right, shopping here is the way to go. Spirit Wine is family owned and traces back to the prosecco producing village in Italy called Conegliano. Check out their website and pick a couple of bottles to take home! 3500 Magazine St., 504-309-8744, spirit-wine.com.