After having to be postponed due to Hurricane Ida, New Orleans's favorite taco and tequila festival is ready to make its return in late October.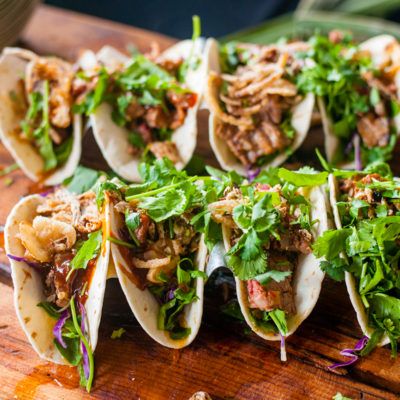 Top Taco will now be taking place October 28 at Metairie's Lafreniere Park, located at 3000 Downs Blvd. Before Ida struck Louisiana, the festival had already been pushed back to September 23 due to the COVID situation in the state. General admission will begin at 7 p.m., as well as VIP/First Taste ticket holders being allowed in starting at 6 p.m.
It's also been announced that there will be a theme to this year's Top Taco: "Back from the Dead." This theme is in celebration of Mexico's popular holiday Día de los Muertos, or Day of the Dead, which is held on November 1 and 2.
There will be a number of different vendors from various different local NOLA Mexican restaurants who will be competing against each other for the following titles: Top Creative Taco, Top Traditional Taco, Top Creative Cocktail, and Top Traditional Margarita. Some of the vendors will include Johnny Sanchez, Tacos & Beer, Barracuda, Los Jefes, Velvet Cactus, and many more.
The festival will also have pop-up bars, tequila tastings, live Latin music, and as well as a costume contest that will begin at 8 p.m.
There is a very limited number of tickets left, so it's highly recommended that you purchase your tickets now if you are interested in attending. General Admission is $75, Early Entry/First Tasting is $95, and VIP tickets for $125. All ticket prices will include unlimited tacos and cocktails.
VIP tickets include access to the Top Taco VIP lounge, giving members a "Night in Paradiso," presented by El Tesoro tequila and furnished with food and drink by Dickie Brennan & Co.
For more information about festival and to purchase your tickets, visit toptaconola.com.