Top Taco's return added some spicy heat to a cool autumn evening when welcoming an excited and crowd hungry for tacos and tequila, but most especially an in-person festival. The resulting fiesta did not disappoint.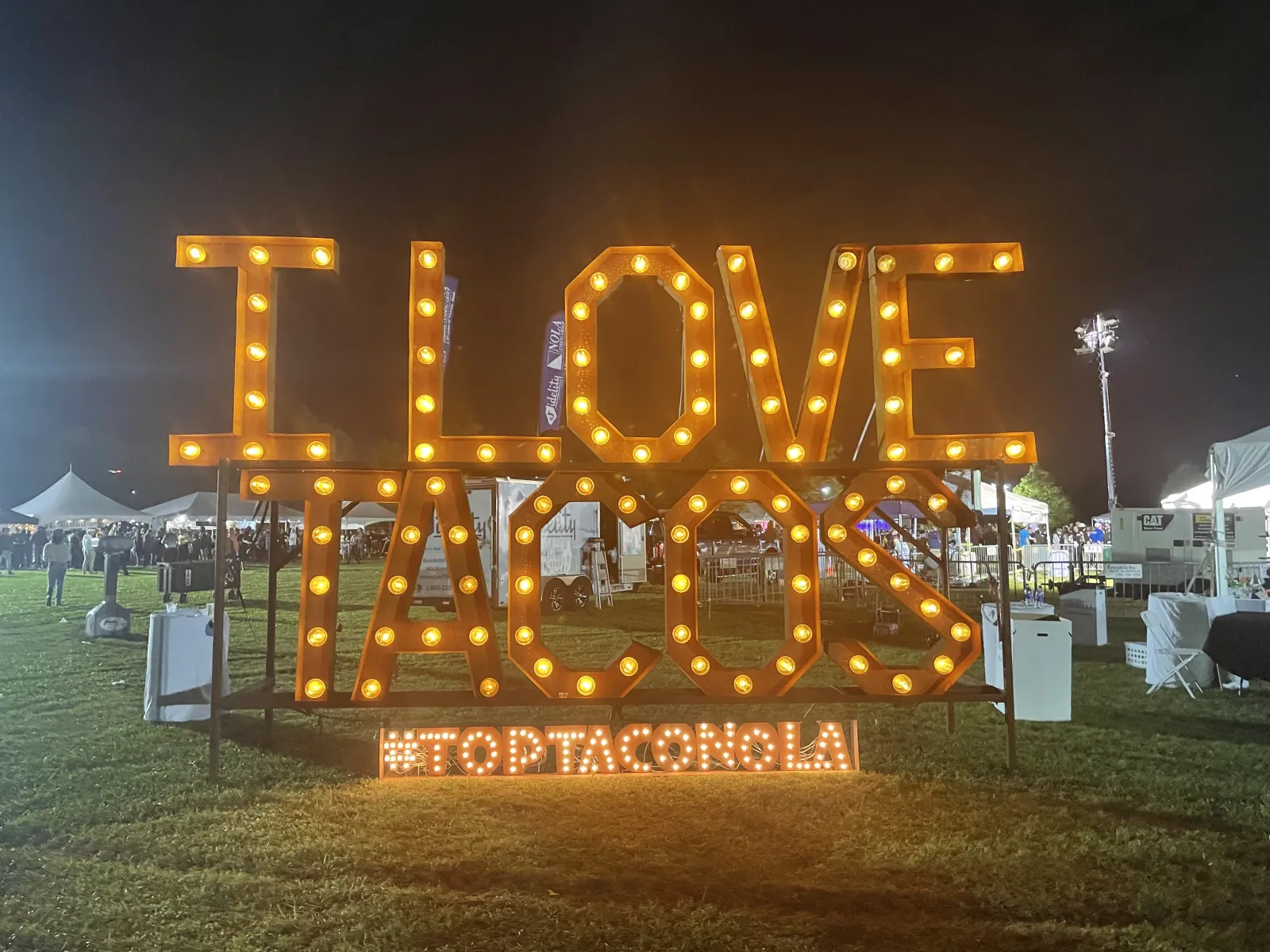 With gates opening at LaFreniere Park in Metairie on Thursday October 28 at 6 p.m. for VIPs and 7 p.m. for general admission, the Mexican-themed celebration was a fitting kickoff to the Halloween weekend, which culminates with Día de los Muertos (Day of the Dead), so many skeletal "deceased family members" could be found on both sides of the tables, either eating or serving.
The expansive section of the park encompassing the festival allowed elbow room for eaters to balance their innovative dual plate-and-cup holders, provided by The Riverwalk, while social distancing. A couple small stages were strategically placed around the grounds—one in the El Tesoro VIP Lounge—so differing genres did not impact each other, along with the large main stage playing to the masses. A Pacifico Airstream catered to weary festival-goers needing to sit down.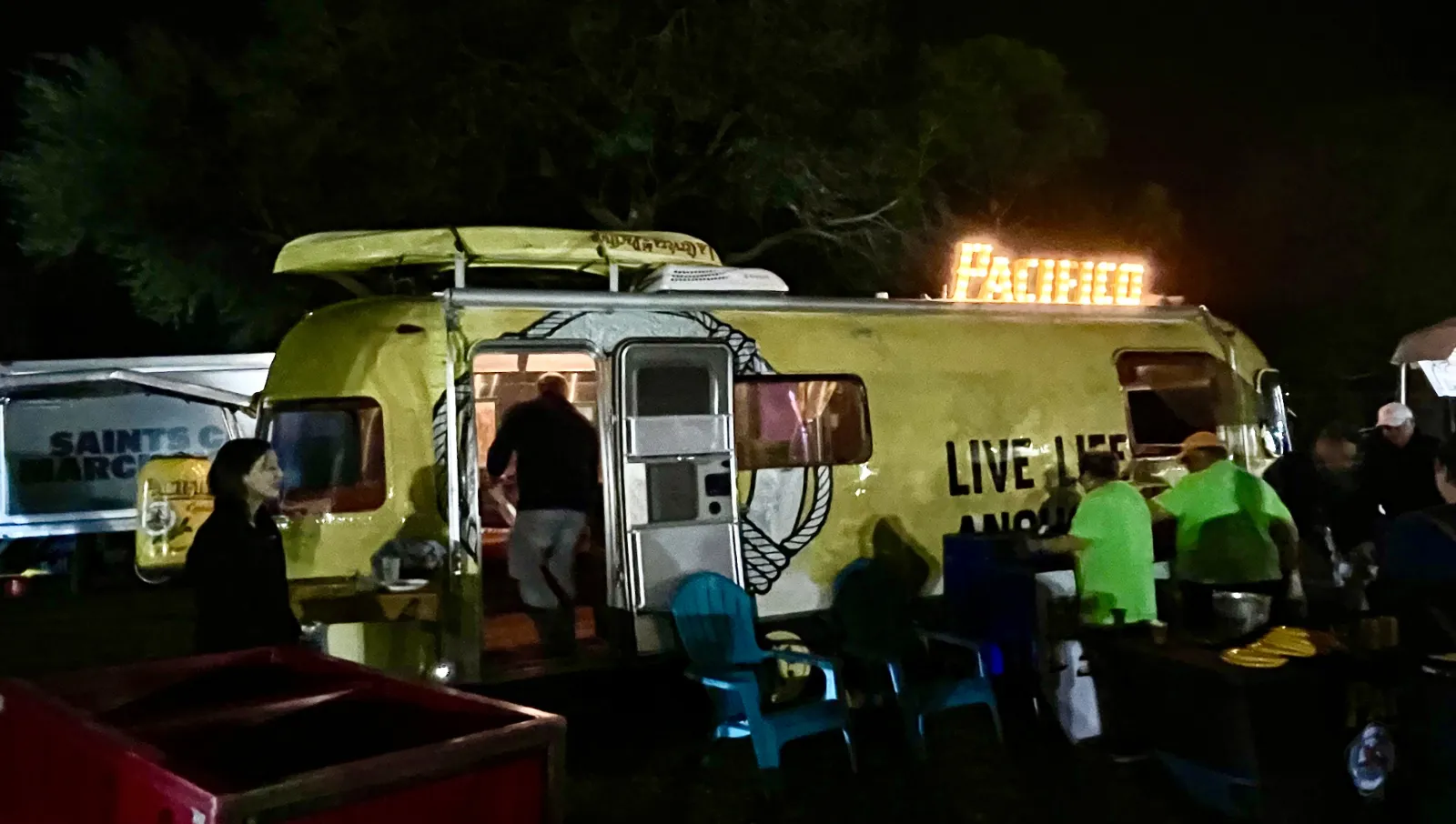 In the center, the WWE-style Lucha Libre wrestling ring kept people entertained by the competitors' slapstick moves. A cluster of tents also in the middle included Fidelity Bank Live Fan Voting and selfie-cam, info desk, souvenirs, and a two-storey "I LOVE TACOS" light sign, which often had a line for people taking instagram-worthy pics.
Over 50 restaurants and purveyors, including reigning Ultimate Taco Champ Johnny Sanchez, were spread among the 37 tents, many with long, but surprisingly fast-moving lines. As it got later, the lengthening lines of foodies gravitating to tastier taco and tequila contestants was an early indicator of probable winners.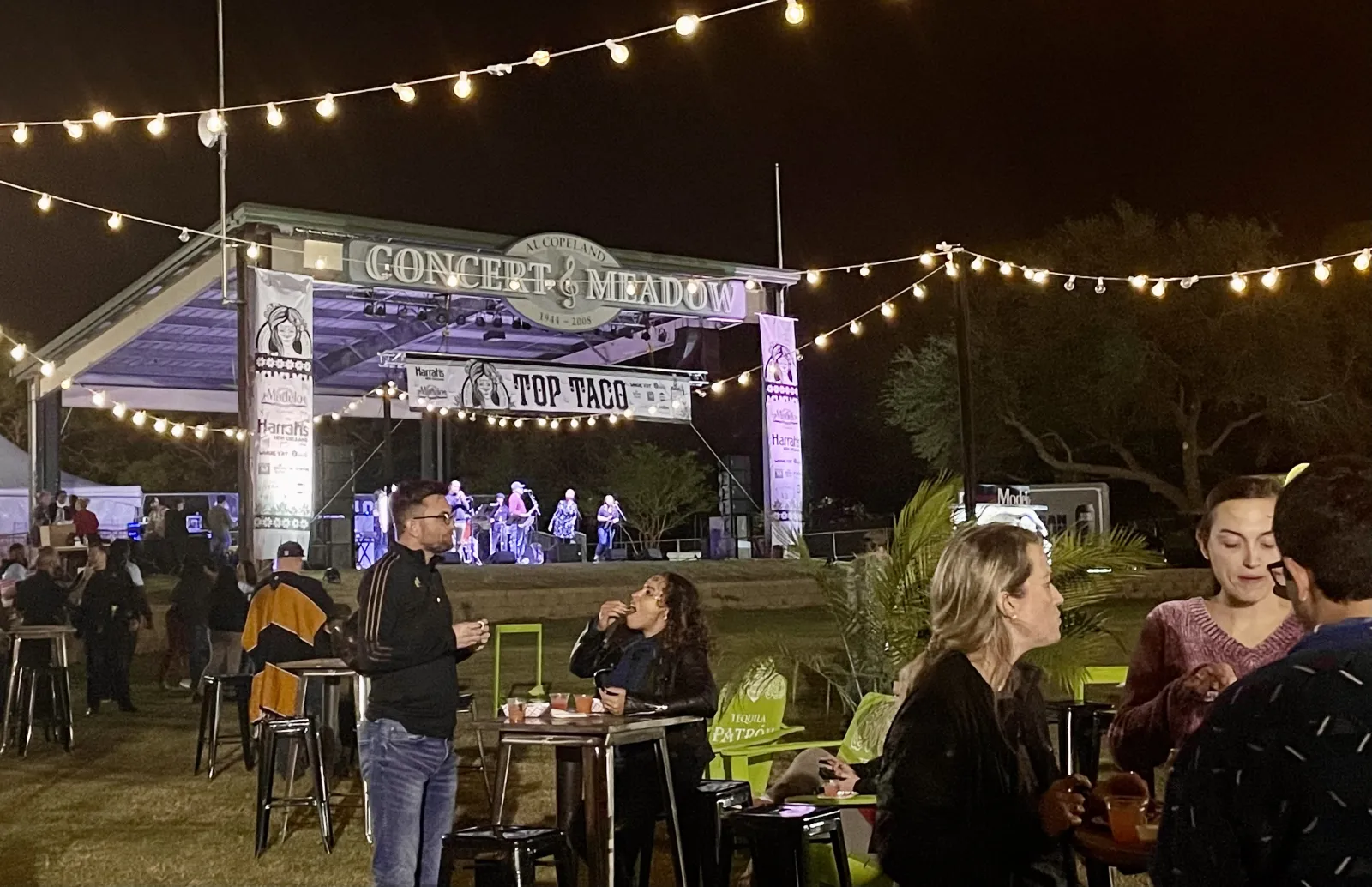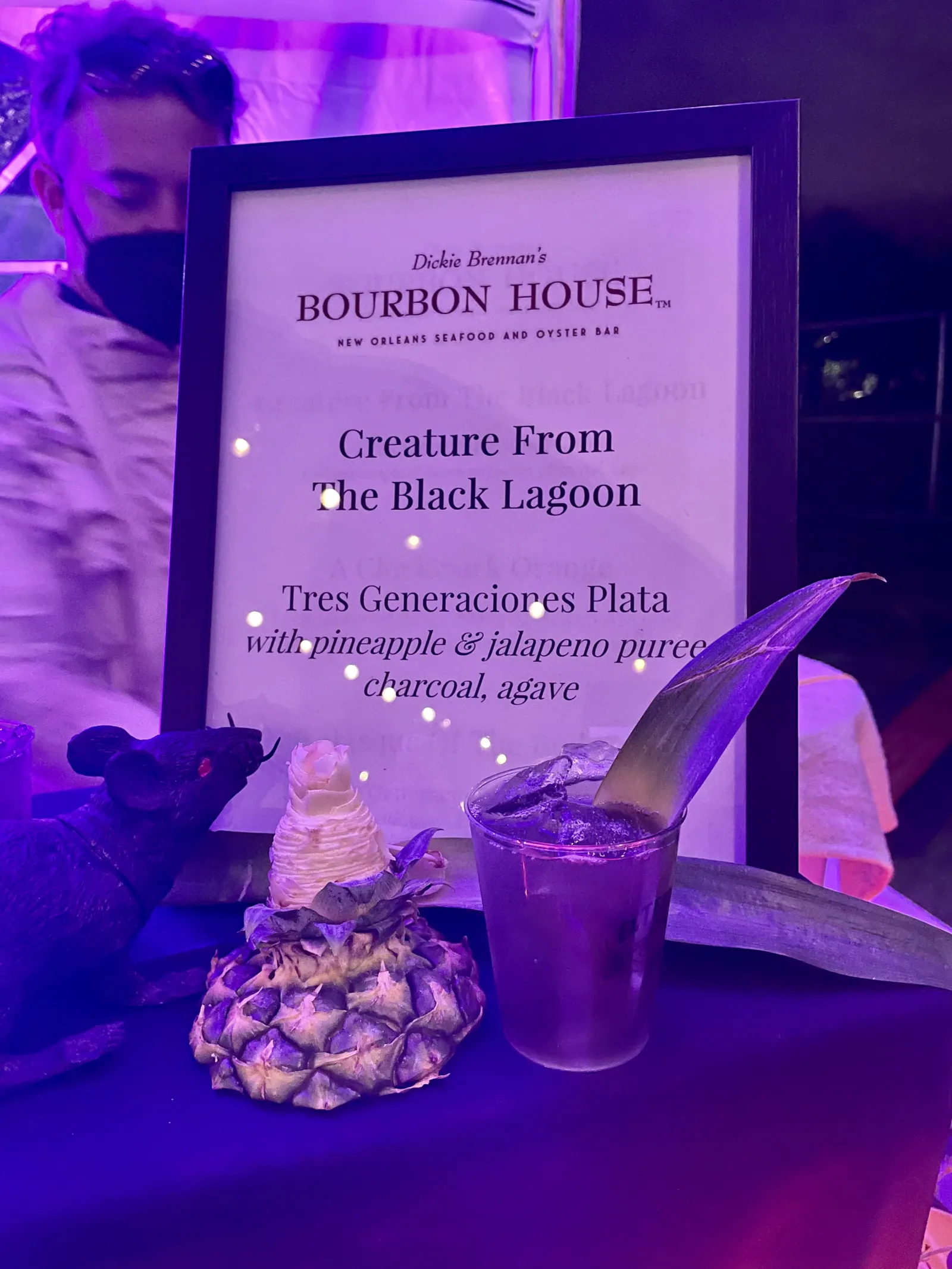 2021 Top Taco Winners
G.O.A.T. (Greatest Of All Tacos) and Best Traditional Taco/Judges Pick - The Joint
Brisket Burnt End Taco - sliced burnt ends, onion/cilantro, pickled red cabbage, avocado with pineapple scotch bonnet hot sauce.
Best Traditional Taco/Fan Favorite - Los Jefes
Carnitas Taco - Citrus-marinated carnitas on a corn tortilla dressed with guacamole, cilantro, onions topped with Los Jefes specialty charred tomatillo salsa.

Best Creative Taco/Judges Pick - Palm & Pine
The Mother-In-Law - hot sausage, tamalito, red chili gravy, crema with salsa sonora
Best Creative Taco/Fan Favorite - Habaneros
The Playero - local shrimp,bacon, stuffed cream cheese jalepenos sauteed in guajillo sauce topped with escabeche (pickled red cabbage and carrot) with chipolte mayo
Best Traditional Drink/Judges Favorite - The Velvet Cactus
Strawberry Jalapeno Margarita made with Don Julio tequila
Best Traditional Drink/Fan Favorite - The Velvet Cactus
Strawberry Jalapeno Margarita made with Don Julio tequila
Best Creative Drink/Judges Favorite - Trenasse

Made with Ghost Tequila

Best Creative Drink/Fan Favorite - Los Jefes
Blackberry Mint Margarita made with Avion Tequila
Beyond being a successful celebration of popular cuisine in the New Orleans area, Top Taco proceeds also benefited the PLEASE Foundation, which provides mentoring, leadership training, and scholarships to at-risk students with the ultimate goal of having each student be accepted into college to achieve their greatest potential. Salud to that!