June 10 is National Rosé Day! Ever since its founding in 2014, this special day has been celebrated annually on the second Saturday of June. Every year on this day, wine enthusiasts across the country honor and commemorate the rose-colored wine they love so dearly by sharing it with friends in whichever way they enjoy it best, whether it be sweet, dry, sparkling, or still. Here are our top places in New Orleans to enjoy or pick up a delicious rosé this June 10.

The Best Rose Wine in New Orleans
N7
This French restaurant and wine bar serves seafood dishes and craft cocktails in eclectic styles in a courtyard scene. Co-founder and Chef Yuki Yamaguchi puts a Japanese touch on French cuisine at N7. Its wine selection is focused on small European winemakers known for a natural, handmade approach to winemaking with natural yeasts, no pesticides, and little to no added sulfites. Among these options is, of course, a rosé. 1117 Montegut St., n7nola.com.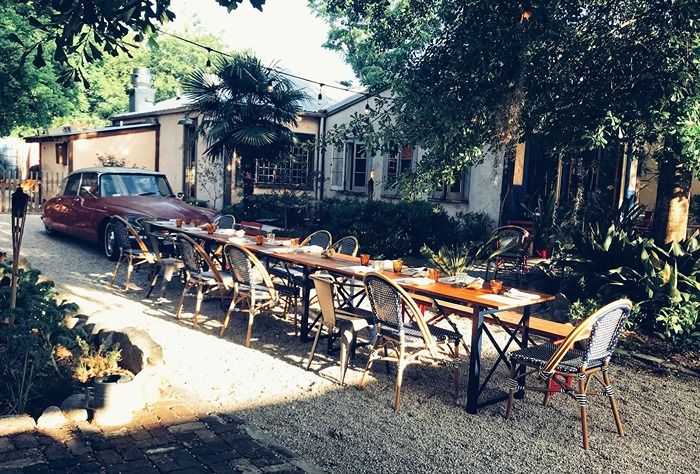 St. James Cheese Company
This small sandwich shop and market at two locations in Uptown and the Warehouse District supplies sandwiches, salads, and gourmet cheeses like bries, blues, and gruyeres. They also have a select wine list including rosé wines ranging from light sea spray and strawberry aromas of Ameztoi Txakolina Rubentis Rosé to the hints of natural cranberry, raspberry, and fuji in RedThumb Rosé, as well as the other various sparkling rosé wine options they list. Multiple Locations, stjamescheese.com.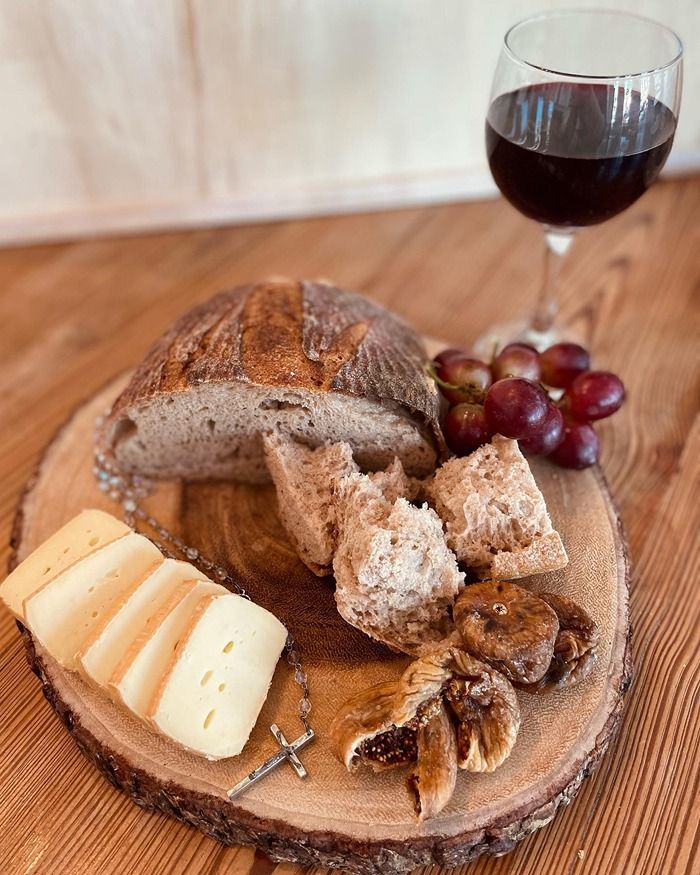 Briquette
This stylish locale offers contemporary coastal Creole cuisine and craft cocktails in an industrial-chic Warehouse District setting. It boasts an entire menu dedicated solely for is extensive wine collection and a submenu within that menu just for rosé by the bottle. The options include NV Domaine Serene from Oregon; a 2018 Flambeaux Rose from California; a bottle of 2018 Chateau Miraval Cote-Du-Provence from France; a bottle of 2018 Bieler Pere Et Fils also from France to name a few. 701 S. Peters St., 504-302-7496, briquette-nola.com.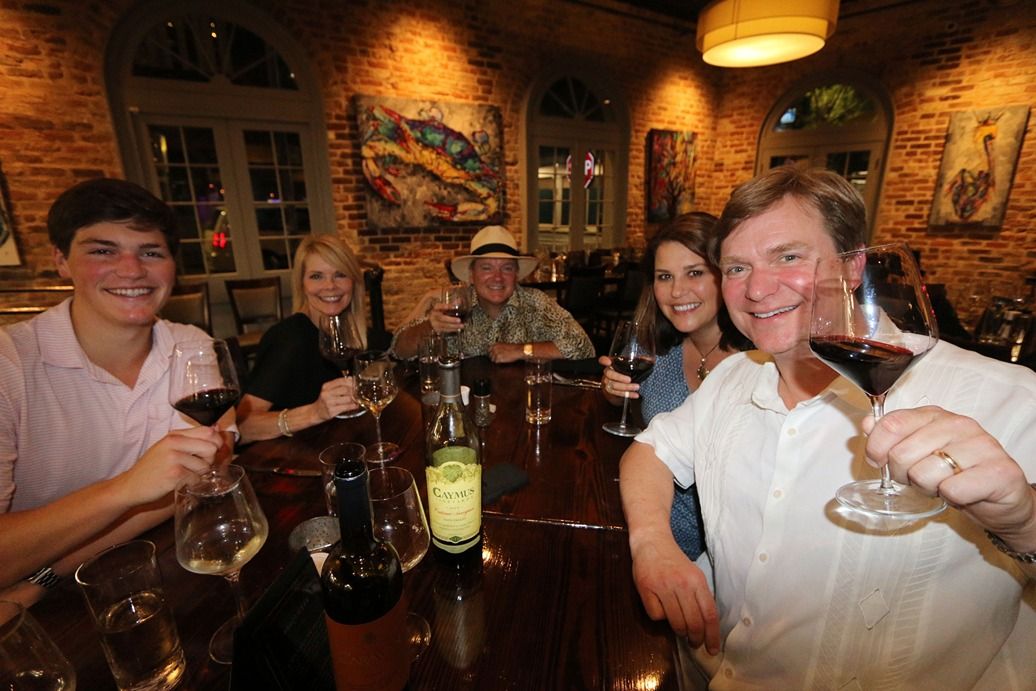 Royal Frenchmen Hotel and Bar
This hotel is nestled in a 19th century Creole townhome just across the street from Washington Square Park and a short walk from the French Quarter. The hotel's bar has a good variety of draft beers, local beers, and imports, as well as red, white, or sparkling wine by glass. For a classic rosé wine, have a glass of delicious Honoro Vera Rosé for $9. For a sparkling rosé wine, go with a glass of Ruffino Sparkling Rosé for $9 or the bottle for $45. 700 Frenchmen St. #1614, 504-619-9660, royalfrenchmenhotel.com.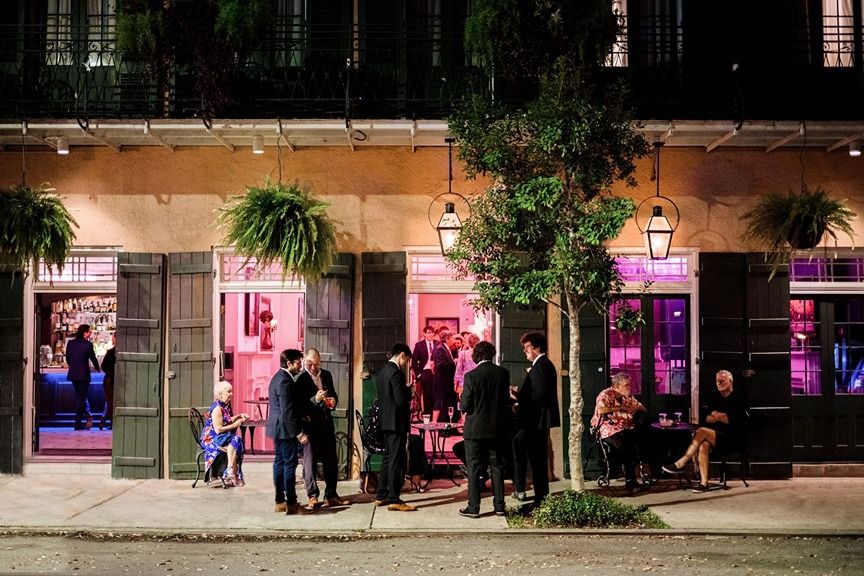 Grapeful Ape
This cocktail bar and specialty wine store in Old Mandeville is just blocks from the Lakefront. It boasts a select wine club subscription and hosts pop-up events regularly. Every 3rd Wednesday of the month is Carousel Wine Tasting, a free wine tasting featuring wines from all over the world, including rosé wines like the dry and floral flavored 2019 Montes Cherub and the 2019 Angelo Negro. 2013 Jefferson St. Ste. B, Mandeville, 985-951-2400, grapefulape.com.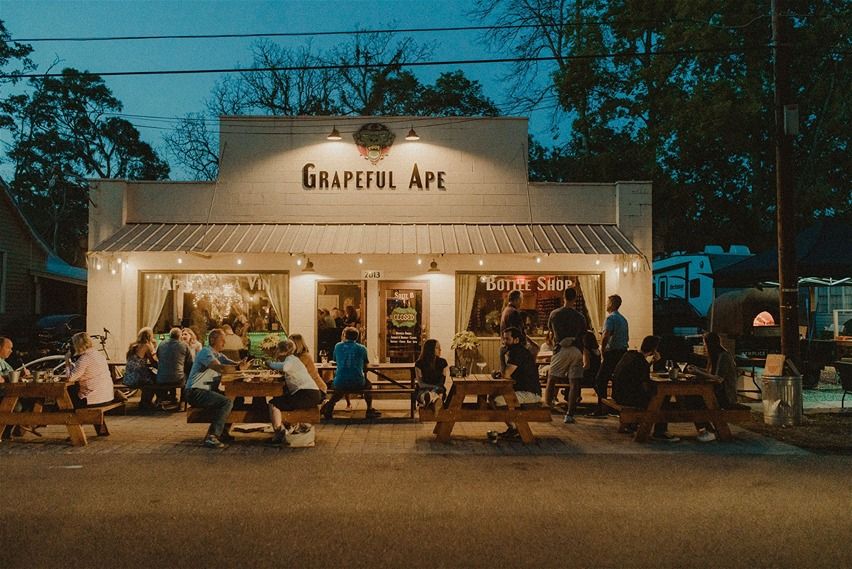 Orleans Grapevine
The Orleans Grapevine, lovingly refurbished with its distinguished heritage in mind, maintains the tradition by serving discriminating customers the best in exquisite cuisine with extra drink options. Orleans Grapevine, known for its trademark beverage, The Hurricane, boasts a broad wine variety ranging from whites to reds. There are 65 wines and champagnes by the glass, as well as over 375 wines by the bottle. 720 Orleans Ave ,New Orleans,504-523-1930, orleansgrapevine.com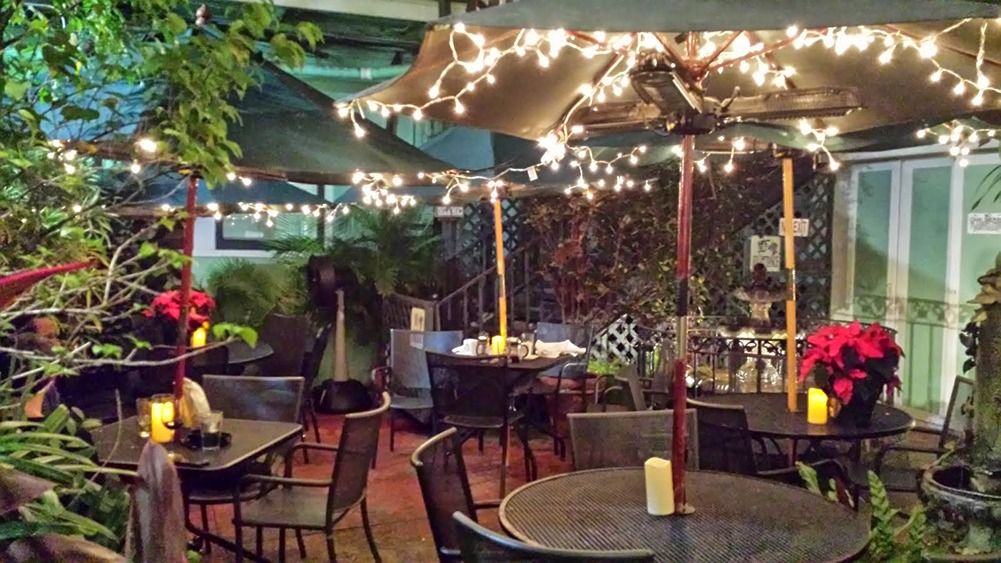 Justine
This French eatery in the French Quarter offers a superb assortment of Rosé wines, but the Domaine Vetriccie Rosé from Corsica is their finest. Pair it with their sumptuous seafood meals for a real Mediterranean experience. 225 Chartres St, New Orleans, (504) 218-8533, justinenola.com/ .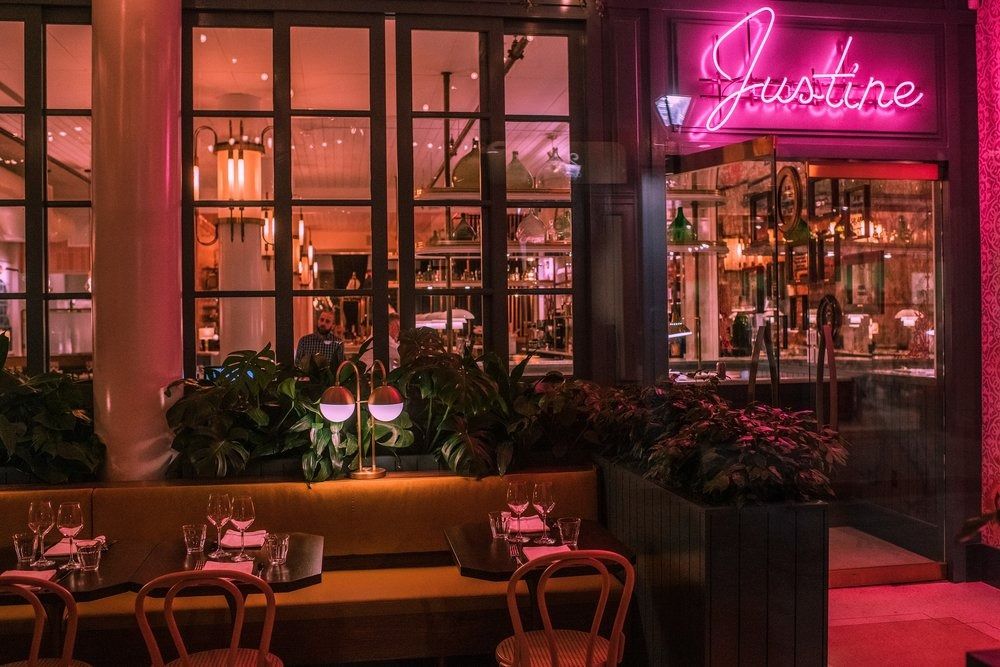 Jewel of the South
This cocktail bar in the old Treme area offers an exceptional wine selection that includes the Domaine de la Mordorée Tavel Rosé. This wine is a mix of Grenache, Syrah, Mourvedre, and Cinsault that pairs perfectly with their Southern-inspired small meals. 1026 St Louis St, New Orleans,(504) 265-8816 , jewelnola.com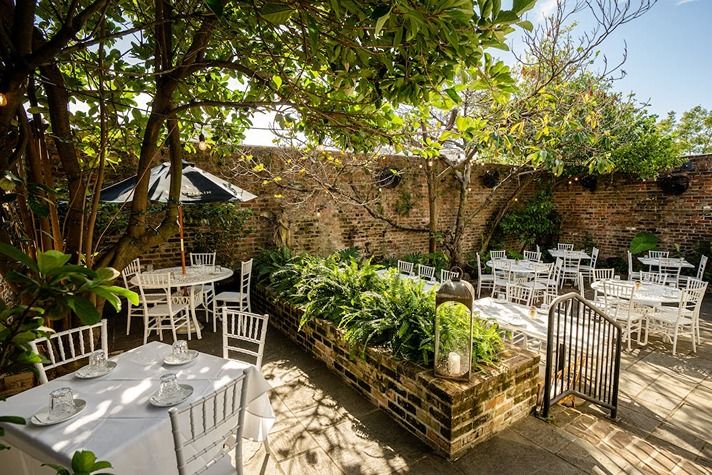 Bacchanal Wine
A bohemian wine bar in the Bywater district is a must-see for Rosé fans. They feature a vast assortment of natural, organic, and ecological wines, including the Ameillaud Rosé from Cotes du Rhone. Sip your Rosé while listening to live music in their gorgeous outdoor patio.600 Poland Ave, New Orleans, (504) 948-9111 ,bacchanalwine.com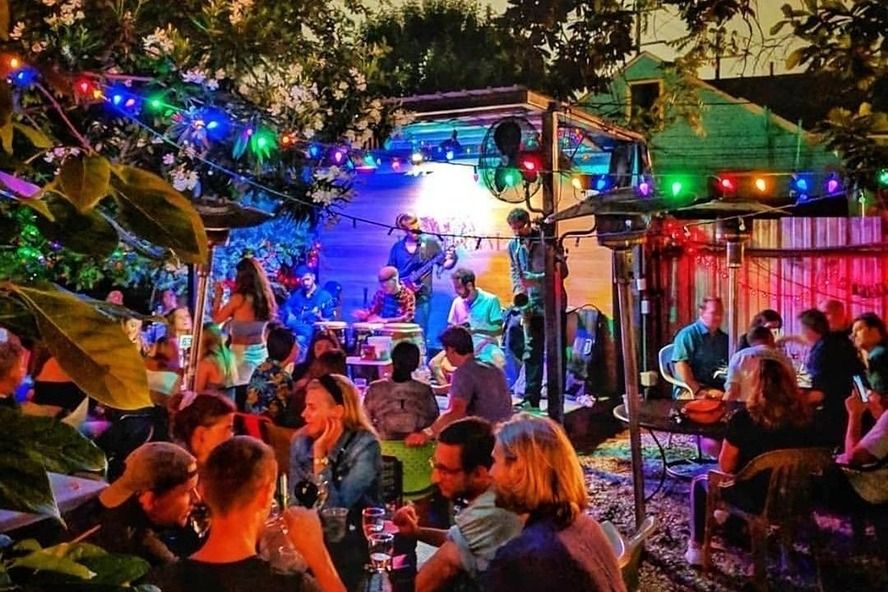 Experience Rosé Day Like New Before
There are several world-class wine bars and restaurants in New Orleans where rosé fans may enjoy the greatest rosés from around the world. Whether touring or not, this city is the go-to spot for anybody wishing to enjoy a great glass of rosé. Visitors may drink and try a wide choice of rosé wines to fulfill their different wine preferences, with wonderful match options ranging from Gulf seafood to classic Cajun meals. Overall, New Orleans has a strong wine culture, making it ideal for wine aficionados looking for the greatest rosé wine locations. If there are any other wine restaurants or bars that we didn't mention above, please be sure to share additional options.