Thomas Rhett rolled into Biloxi Beach this weekend with special guests Cole Swindell and Nate Smith amped up and ready to roll. Thomas Rhett is a phenomenally popular and talented Country singer/songwriter, and son to country legend Rhett Atkins. Considering Rhett hasn't taken a show to the area since his 2017 Biloxi show, or to New Orleans since his phenomenal 2017 Bayou Country Superfest headlining performance—his arrival has been much awaited by his local fans.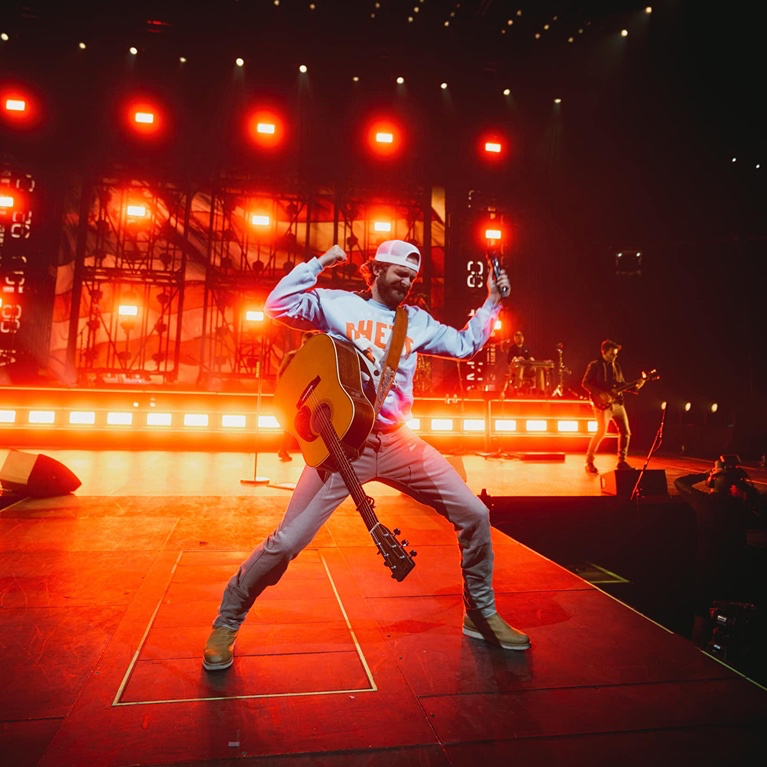 Thomas Rhett's "Home Team Tour 23" at the Mississippi Coast Coliseum
The Mississippi Coast Coliseum was packed with 11,000 anxious fans decked out in tour merchandise by 8:00 pm. And while the crowd may have come for Rhett, you could feel the room stung with awe and surprise when up-and-coming country star Cole Swindell took the stage. With upbeat songs like "Flatliner" and "She had me at Heads Carolina," Swindell worked the crowd like a pro. With a performance like that, Swindell definitely left the building with a few thousand more fans.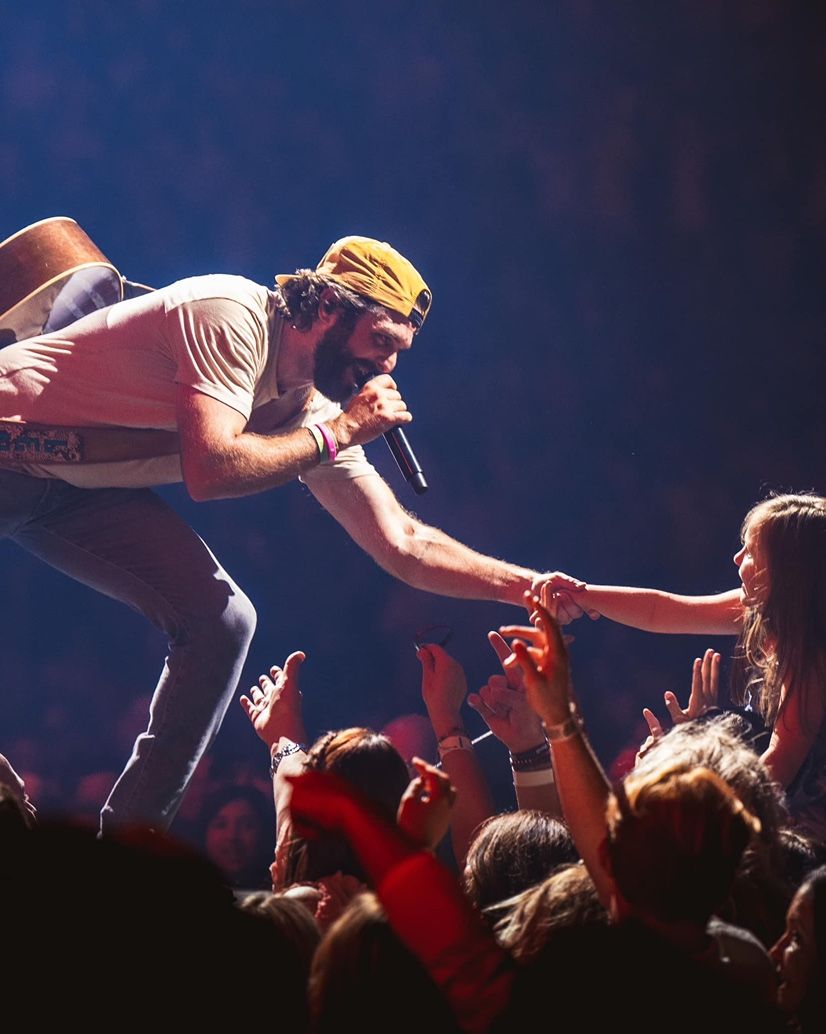 Twenty minutes later, Rhett came out with his first song of his one hour and 35 minute unbelievable set. The lights went out and the band came in hot with the rock-out beats of "Vacation." Introducing himself to the crowd, Rhett sat facing the stage, rocking out a drum beat, showing off his leather jacket with Biloxi "Home Team Tour 23" engraved in its back.
Through his show, Rhett proved he has a knack for making every person in a stadium full of people feel like they're at an intimate show. Even from the back of the stadium, you'd have considered Rhett your new best friend by the end of the night. From lively songs like "Crash and Burn," to beautiful ballads like "Die a Happy Man," Rhett had every attendee singing their heart out and falling in love with his charm.
While Rhett flawlessly performed hits like "Look What God Gave Her" and oldies but goodies like "Get Me Some Of That," he also had a couple unpredictable tricks up his sleeve. For instance, he impressed old time country fans by covering his father's 90's country hit "That Ain't My Truck."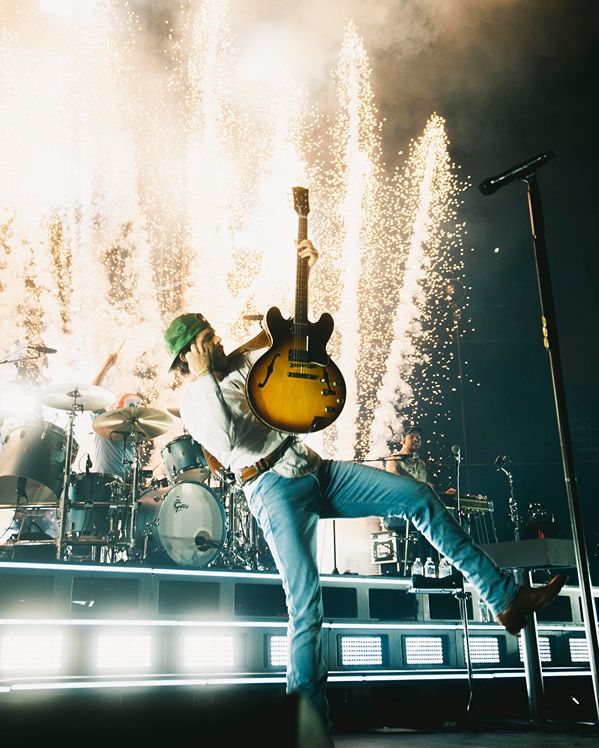 Rhett then captured the spirit of every attendee regardless of age, shouting "Here's how it's gonna go, I'm gonna take you through the past seven decades in about 10 minutes." He then performed a blast to the past medley which including songs like "Hound Dog" and "Jessie's Girl." Unsurprisingly, he had the entire stadium up out of their seats and dancing with him.
Rhett's last few songs were nothing short of entertaining and electric—with fireworks, lights, and energy. Rhett brought the house down belting out his hit "Craving You," and closed the show with the sweet melody of "What's Your Country Song." If all that wasn't a treat enough—Rhett came back for one more song, fan favorite "T-Shirt." Having seen Thomas Rhett a number of times, I can assure you that this was an unmatched performance by him as he turned "T-Shirt" into a sexy, rock-out anthem in his final moments on stage.
If one thing can be taken away from this show, it's Rhett's talent. While his songs are vulnerable, relatable, and lovable, he sings them fearlessly and confidently. All in all, Thomas Rhett may be a sweet country guy, but proves himself to be a true rockstar on stage.