This year, on February 1, the Sazerac House was awarded two "Icons of Whisky, America" awards in a national competition put on by Whisky Magazine. The Sazerac House, which is located in a historic building on 101 Magazine St., itself won the "Visitor Attraction" award and its general manager, Miguel Solorzano, won in the "Visitor Attraction Manager" category. Recognized for its unique visitor experience and exceptional general manager, the Sazerac House is the perfect immersive experience of pure New Orleans culture. The house covers 48,000 square feet and features a number of interactive exhibits, as well an on-site Sazerac rye distillery and private event venues.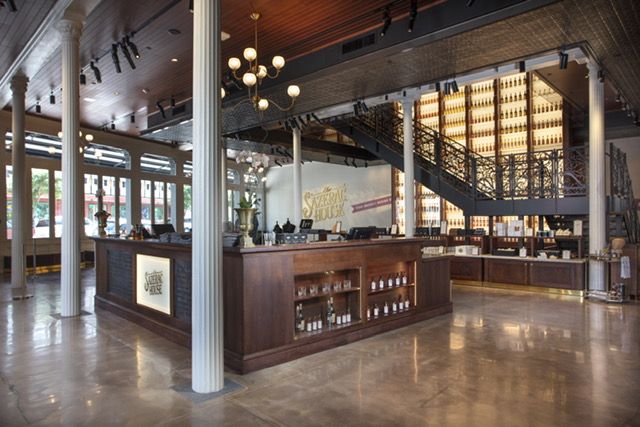 "In our first year of operation, we have been so thrilled to welcome happy guests both in-person at the Sazerac House and virtually through our tastings and events online," Solorzano said. "We are honored to be recognized for the creativity and ingenuity represented in our visitor experience, and for the team we have created here to tell the story of New Orleans through our cocktails."
The Icons of Whisky awards were first introduced by Whisky Magazine in 2007. Now it's an event that takes place annually around the world in countries like America, Australia, and Scotland. The awards are to celebrate the achievements of workers and companies in the global whisky industry and to honor the best and brightest by including everyone who works tirelessly for the growth of the industry. Since this last year came with unprecedented and challenging events for the whisky industry, the awards are to celebrate the hard work everyone put into the sector. The Sazerac House and other winners of the "Icons of Whisky, America" awards will go on to compete in the Icons of Whisky Global competition, which will be held virtually this spring.
The Sazerac House is now open for tours Tuesday to Sunday from 11 a.m. to 6 p.m. Reservations are required and can be made by calling 504-910-0100.
For more information on the Sazerac House, please visit sazerachouse.com.