Get ready to experience an enthusiastic and iconic celebration of all things horror!
Yes, that is right, the Overlook Film Festival—a four-day celebration of horror events and screenings—makes a dynamic return to New Orleans, taking place June 2 through June 5, 2022. The festival brings the best of horror in all forms to an appreciative audience. It explores thrilling work in new and classical cinema, live events, and its trademark collaborative events to an inspirational environment that evokes the spirit of the Overlook hotel, the most horrific infamous fictional location.
Screenings and activities will occur at the Festival Headquarters in the newly refurbished Prytania Theatres at Canal Place, located in Downtown New Orleans. The Brunet family, owners of the historic Prytania Theatre, newly branded and refurbished the 100+ old institution, the longest continually running theatre in the South.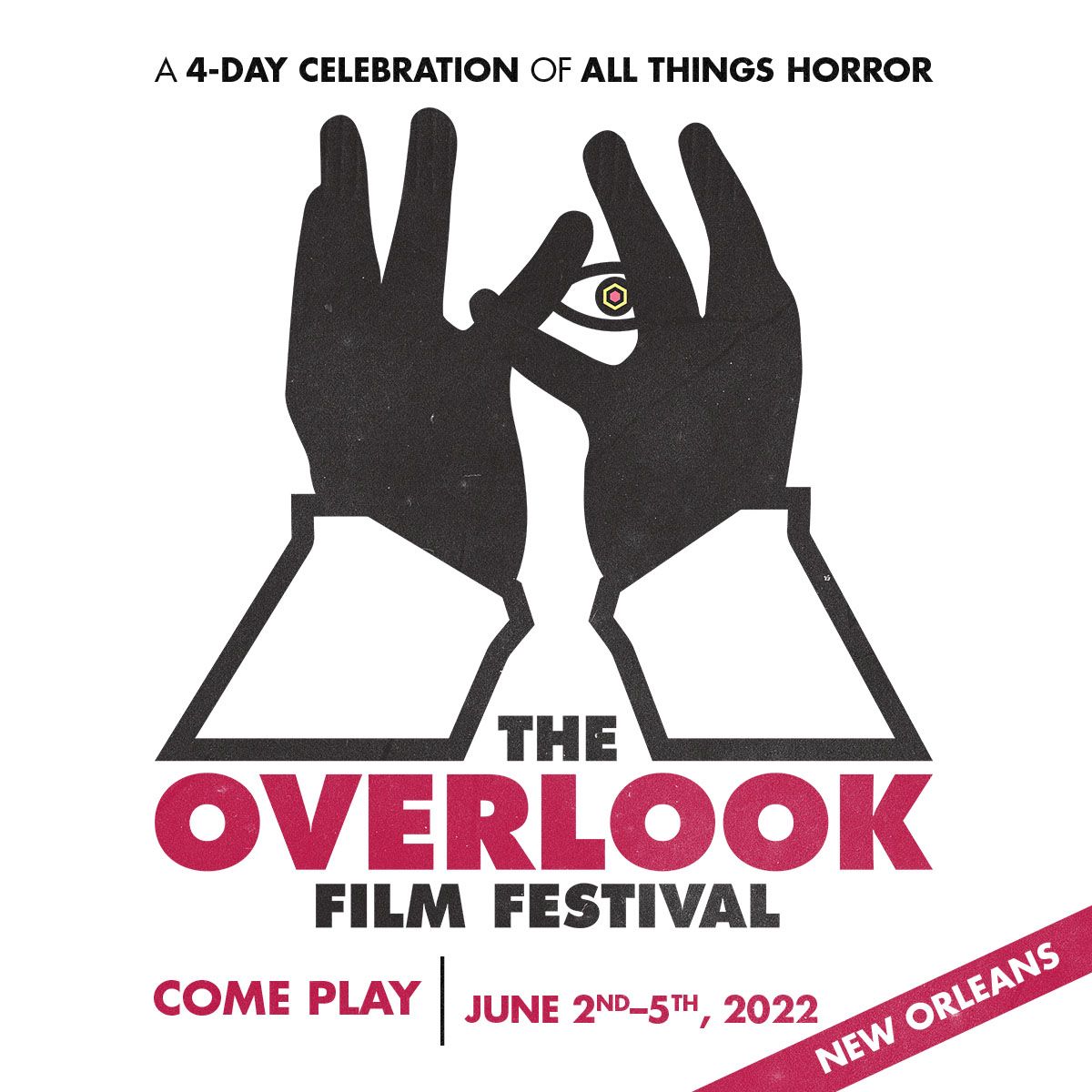 Per festival guidelines and mandates, all attendees must show proof of vaccination and wear a mask at all venues except when eating or drinking. The Overlook Festival's interactive context will also be re-envisioned in 2022 due to the COVID-19 safety measures. The festival's binding signature weekend-long game experience will return, created by NOLA's premier escape room experience creators, Escape My Room. More COVID-19 safety measures may be required for participation in any other immersive and interactive programming.
"We're pleased to announce that the happy haunt will return! The team has been working diligently, and we couldn't be more thrilled to safely begin in-person screenings and events in New Orleans again," festival co-director Michael Lerman said in a press release. "It's fascinating to be partnering with an institution like The Prytania at their Theaters at Canal Place to execute our creative vision in a way that reflects the pandemic age."
As the City of New Orleans continues to recover from the devasting effects of Hurricane Ida in August 2021, this year's festival will be dedicated to giving back to its adopted city. A portion of the festival passes and ticket sales will be donated to the Hurricane Ida Relief and Recovery Fund, a Mutual Aid Response Network project led by Imagine Water Works.
"Community is the entire reason we spend our free time putting on our theatre macabre year after year and genre fans everywhere are the bloody, beating heart of the fest, so we want to do everything we can to give back to our host city and the fans and filmmakers we've missed so much," festival co-director Landon Zakheim said in the press release. "So not only have we found a way to significantly lower pass prices, but we'll also be donating a portion of all sales to local recovery efforts."
Due to the festival's COVID-19 safety measures, a restricted number of individual tickets will go on sale once the lineup is revealed in April. Previous Overlook festivals have included presenting awards to Roger Corman, Leigh Whannell, and Jason Blum. Furthermore, the festival has hosted the world premieres of A24's Hereditary and It Comes at Night, Jim Jarmusch's The Dead Don't Die, Stephen Susco's Unfriended: Dark Web, Tate Taylor's Ma, and Ant Timpson's Come to Daddy. Early bird festival passes are on sale now for $199—a drastically reduced price compared to previous years—through January 28th, while quantities last. General festival passes will be available for purchase starting January 28th on The Overlook's website.
Film submissions are now open until March 25, 2022. For more information, please visit overlookfilmfest.com/submit.