The best time to have a good time in New Orleans is during Mardi Gras, so let's make it more fun by adding masks (in a creative way). Get ready to try on masks, meet mask artists, and have fun on Decatur Street at this year's Mardi Gras Mask Market!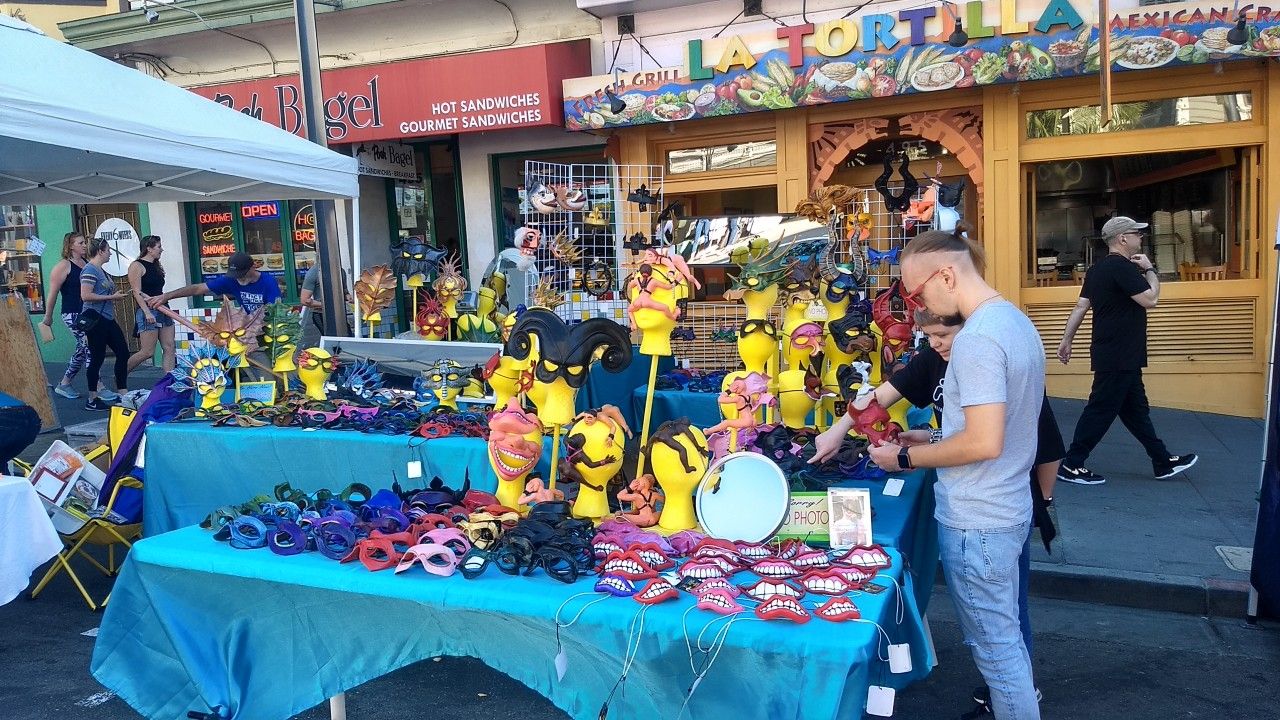 For a few decades, the creation and exploration of the Mardi Gras Mask Market has excited the community in the Dutch Alley and French Market area. This traditional gathering of mask makers occurs the weekend before Mardi Gras in the French Quarter. It shows and platforms handmade Mardi Gras necessities, masks, headdresses, and more work from six artists from around the U.S. Masks are sold between $8 to $800, so there is something for anyone and everyone to enjoy!
The Mardi Gras Mask Market this year will take place Friday, February 25 through Monday, February 28 from 10 a.m. to 5 p.m. in the courtyard of Secondline Arts & Antiques on 1209 Decatur St., so add it to your French Quarter/Frenchmen Street walk-abouts. Every age is encouraged to keep the traditional dream alive by joining the spirit booster of Mardi Gras Mask Market.
The idea for the market born from Reverend Mike Stark, also known as the "Patron Saint of Masks in New Orleans." He set up the first Mardi Gras Mask Market to connect and unite people to the best wearable handmade masks in the world. In his day, artists came from all types of places like Italy and Australia to showcase their work to people who knew exactly what they needed in masks and to tourists just learning how much they needed them.
"It really has always been a legacy to the genius and heart of Mike Stark this 'Win/Win,' 'No Brainer' presentation of the finest masks made in the world at the greatest masking street party ever! It lets us do our finest work and forces us charge our best possible prices because of the completion we have with each other, plus, what a great way to celebrate the Carnival, gathering and sharing and having a blast with each other, our fans and the public," Jeff Semmerling, one of the four original partners in 1982 of Mike Stark's "False Fronts/Little Shop of Fantasy" Mask Shops, said in a press release.
"I'm fascinated by the simultaneous hiding and revealing that masking entails," said Portland, Oregon mask maker Cris Chapman, another original partner in the early Mike Stark Mask Shops.
The mask market has always been a help for the careers of many mask makers and, in that way, improved the public masking culture of the world. Throughout the fun four-day weekend, it is free to try on masks all day until you are ready to buy one.