Complete with beads, king cake, the Mardi Gras Mambo, and more (oh my!), a special press conference with Algiers Mardi Gras festival officials and New Orleans dignitaries present announced the resumption of the Algiers Mardi Gras Festival.
The festival will be taking place on February 12 in the Federal City neighborhood of Algiers from 10 a.m. to 6 p.m. This free and family friendly event is on a mission to promote and celebrate New Orleans culture, Mardi Gras style, while enriching the education of food, music, arts, and crafts.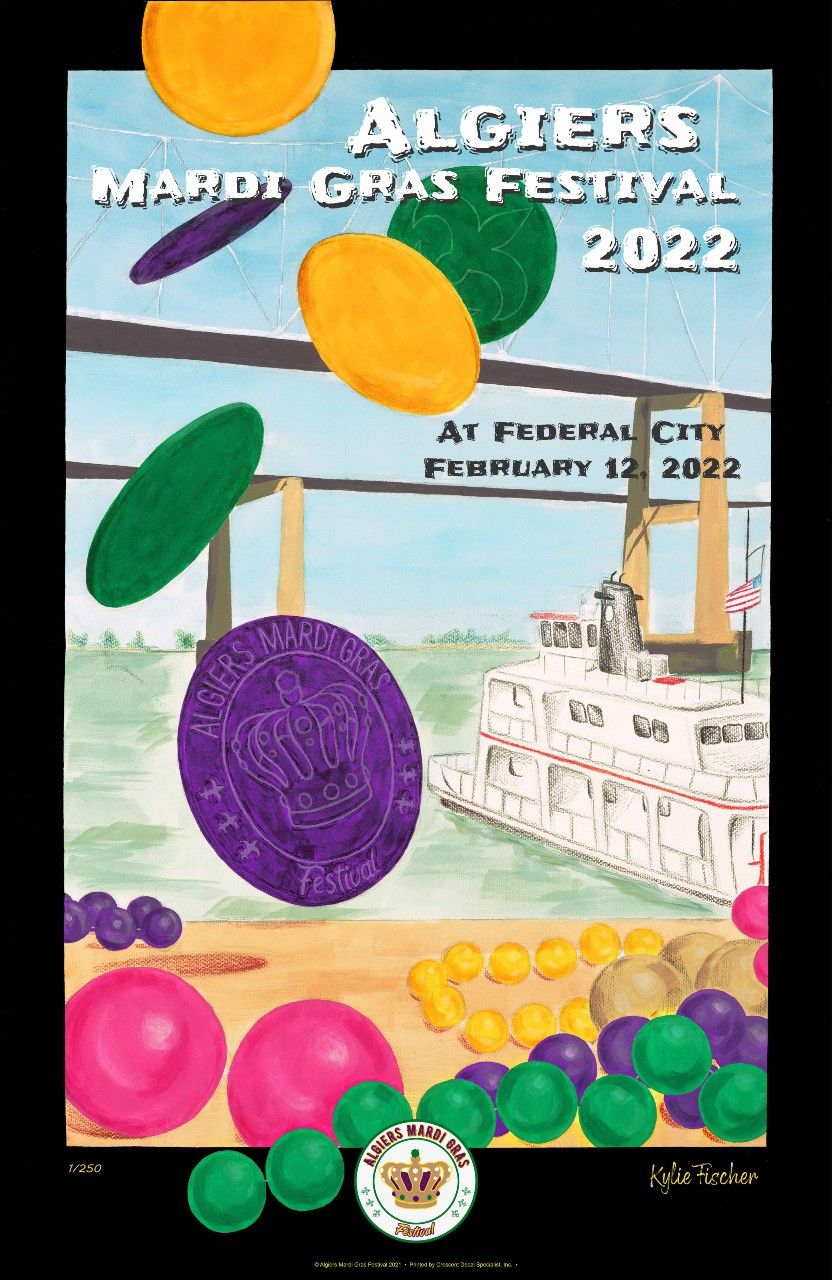 Event founder and CEO Oscar Rainey said, "Our first festival was a hit with families and we're committed to bring it back even bigger and better in 2022. We invite everyone out for what will surely become the best free festival in all of New Orleans." The first annual festival was held in 2020 but was canceled last year due to COVID-19 concerns.
The extra time to plan this year's festival will surely not disappoint. Former New Orleans City Council Member Jackie Clarkson will serve as Grand Marshall. There will be a number of food vendors including the Gumbo Man, King of the Kitchen, and Off Da Hook Catering. There will also be an exciting entertainment lineup with Kermit Ruffins, Brass-a-Holics, and the New Orleans Nightcrawlers. The full schedule of performances, once it is completely updated, will be on the festival's website: algiersmardigrasfest.com.
An additional goal of the festival is to contribute to sustaining and promoting economic development within the Algiers business community. This event provides a perfect way for residents just across the mighty Mississippi River to learn more about local businesses in the area. The festival also has used their sponsorships for more than themselves, donating to two local Algiers schools and furthering their support for education.
Also at the press conference, officials unveiled the 2022 poster by NOCCA student Kylie Fisher. The poster pays homage to local culture and history by featuring an Algiers Ferry boat with Mardi Gras doubloons and beads.
For more information and updates on the Algiers Mardi Gras Festival, visit algiersmardigrasfest.com.