The Westbank of New Orleans has incredible restaurants that are some of the most authentic international flavors in the greater New Orleans area. That's because the Westbank has a rich history of being inhabited by immigrants from all over the world, and generations of people have continued the culinary traditions of their homelands through restaurants. Vietnamese, Chinese, Indian, Italian, and much more can be found here, and it is never disappointing.
The Very Best Restaurants on The Westbank
Though it's hard to find a restaurant that's not great, these restaurants are the most talked about eateries on the Westbank due to their unique menu offerings. They are all worth the drive if you are thinking about taking a trip of the bridge for dinner.
1.

Café 615 (Home of Da Wabbit)
615 Kepler St. (504) 365-1225, cafe615.com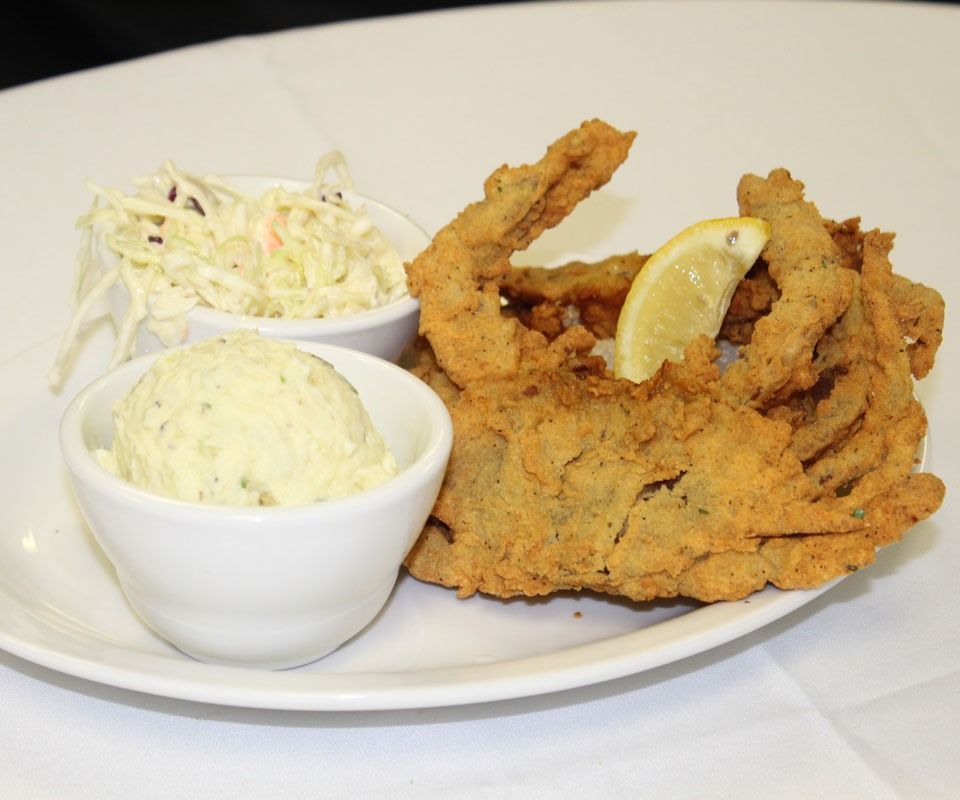 If you don't already know the story behind the name of this very old restaurant in Gretna, you're about to. Da Wabbit Restaurant opened in 1948, and it was loved by people who came for the Creole food and camaraderie. Da Wabbit was sold to new owners in 2004 who renamed it Café 615, but they kept the old name, too, in honor of the restaurant's storied past.
Today, you can get entrees like Shrimp Etoufee With Fried Fish, Pork Chop Platter, and Smothered Liver and Onions. The locals swear by Da Wabbit Hamburger Steak or any of the daily lunch specials.
2.

Mosca's
4137 US-90 West (504) 436-8950, moscasrestaurant.com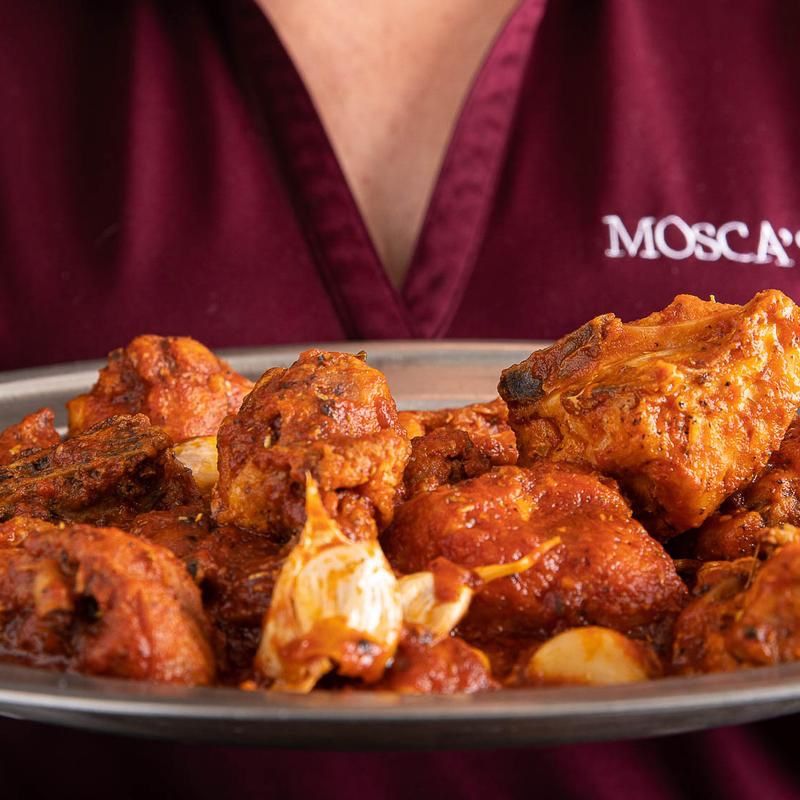 There's a little white building in Westwego that looks humble from the outside. But inside is a whole 'nother story. This little restaurant has been serving Italian favorites since 1946. Mosca's has survived countless hurricanes, the rise of the celebrity chef, and even the pandemic. And it will probably be around for generations to come as an homage of the contributions that Italian culture has made to New Orleans.
The secret to Mosca's longevity is definitely the food. The small menu consists of Spaghetti and Meatballs, Shrimp Bordelaise, Oysters Mosca, and Chicken Cacciatore among other delicacies that have created a solid following.
3. Banana Blossom
500 9th St. (504) 500-0997, 504bananablossom.com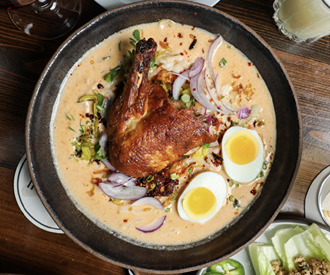 Even the most stubborn Eastbankers who hate driving over the river will make the trek to Banana Blossom. This Thai restaurant is a feast for the eyes with decadent décor, and the food and drinks are stimulating as well. Some of the dishes are served in little cast-iron pans; the BBQ Shrimp and Smoked Pork Belly Ramen come out sizzling hot and popping with flavor.
The Thai Tacos section of the menu was made via a collaboration with Central City BBQ. You may be enticed to try the BBQ Tacos with BBQ Pulled Pork, an egg, Japanese mayo, barbecue sauce, onion, cilantro, and siracha sauce in roti bread. There's also a skinny version of this taco which comes wrapped in romaine lettuce instead of roti.
4. Legacy Kitchen's Steak and Chop
91 Westbank Expy. (504) 513-2606, legacykitchen.com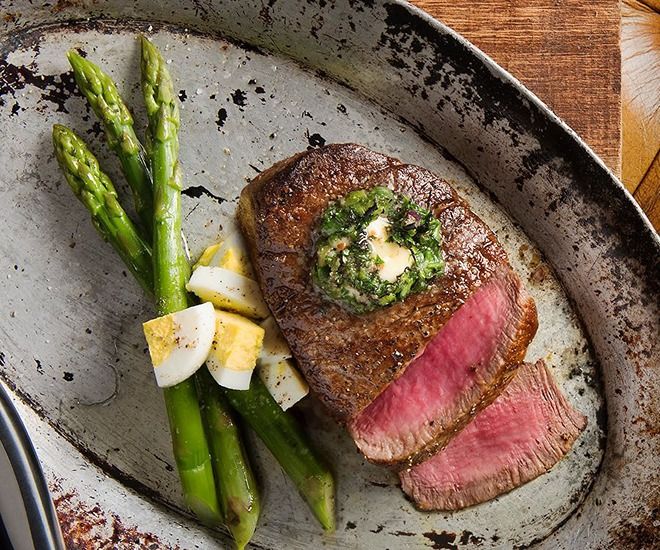 Legacy Kitchen has been taking over the New Orleans area in recent years. Each of their three locations offers something a little bit different, but they all serve elevated American fare that hits the right note with everyone. This Legacy Kitchen in Gretna specializes in steaks that you are going to love. Each steak is brushed in sizzling butter and dusted with a little parsley.
The Tomahawk serves two people (or one if you want to take half home for tomorrow). And the Cowboy Bone-In Ribeye is a crowd favorite. You can also order items like Chicken & Waffles, Trout Almondine, or build your own burger.


5.

Pho Bang
2245 Manhattan Blvd. and 932 Westbank Expy. (504) 309-3352, phobangnola.com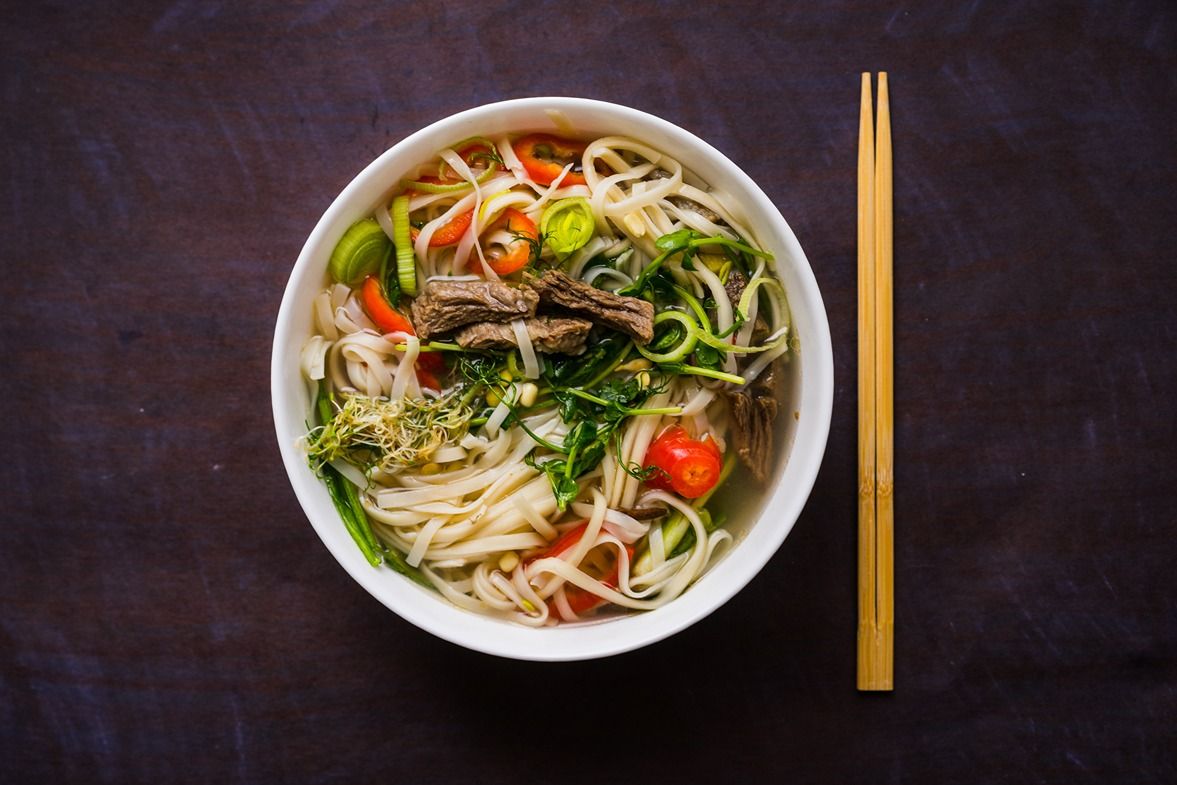 There are actually two Westbank locations of Pho Bang and three Eastbank locations too! That's because Pho Bang is so popular that the restaurant had to branch out in order to serve everyone who wants a steaming bowl of their pho. Each location has a slightly different menu, but there is definitely soup at each restaurant, and it's their specialty.
The meat selection for your pho includes Eye of Round, Brisket, Tendon, Navel, Fatty Brisket, Tripe, and Flank. Pho Bang does have a meatless tofu option and a grilled shrimp option. And to add to all of that, you can opt for a rice or noodle dish. Some people absolutely love the Salty Lemonade drinks to wash it all down.
6.

Tony Mandina's
1915 Pratt St. (504) 362-2010, tonymandinas.com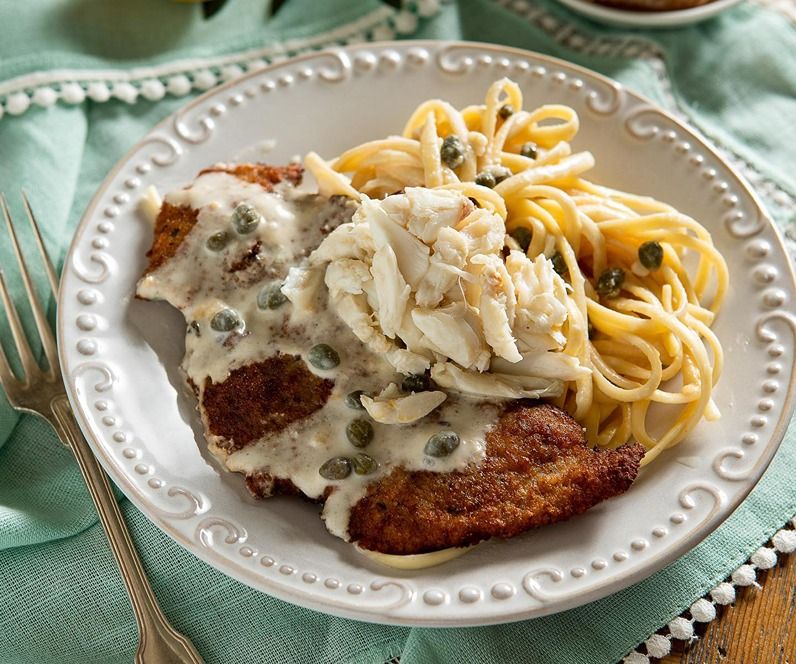 Tony Mandina's isn't as old as some other local Italian restaurants, but it's story is just as interesting. Tony Mandina was in the furniture business and he renovated buildings. He was renovating a house that had a small restaurant in it called the BBQ Shack, and he decided that he would use the building to make a restaurant of his own. Tony Mandina's Restaurant opened in 1982, and the rest is history.
If you love the fare at Tony Mandina's, you can cook it for yourself when you follow the recipes in the Tony Mandina's Kitchen cookbook written by Kolette Mandina Ditta and radio host Poppy Tooker. The cookbook explores the Mandina family's journey into turning their Sicilian homecooked meals into a famous brand.
7.

August Moon
875 Manhattan Blvd. (504) 302-7977, augustmoonharvey.com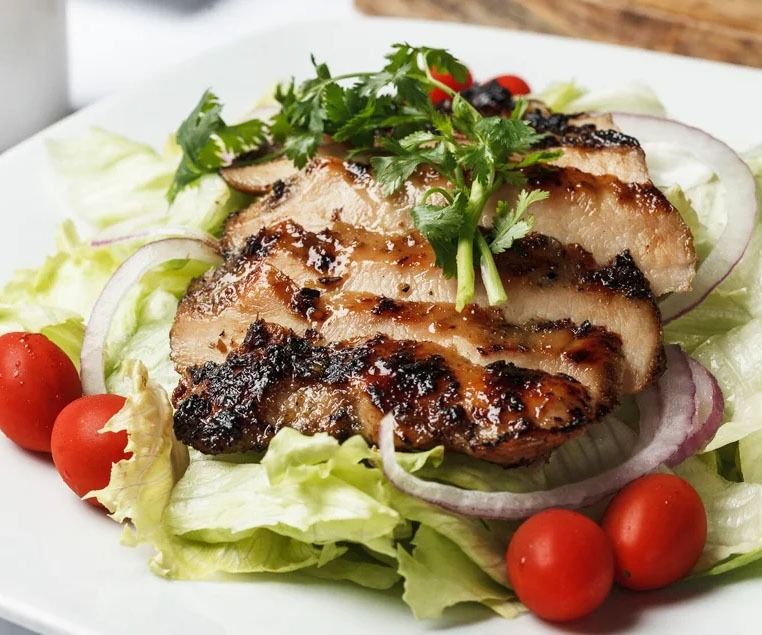 August Moon has expanded to the Eastbank, but the Harvey location is where those seeking the utmost authentic Vietnamese and Chinese fare like to go. The Hot Pots are popular, and you can select from catfish, seafood, and oxtail. These are dishes that you need more than one person to eat. The Family Dinners that range from feeding 4 to 10 people are also a great value.
Those who don't prefer to partake in the meat-centric dishes will love the vegetarian section of the menu. General Tso's Tofu, Spicy Kung Pao Tofu, and Szechuan Eggplant are all big hits. Just remember to heed the chili pepper warnings. These meals can be very hot and spicy.


8.

NOLA Steak
4132 Peters Rd. (855) 805-5596, boomtownneworleans.com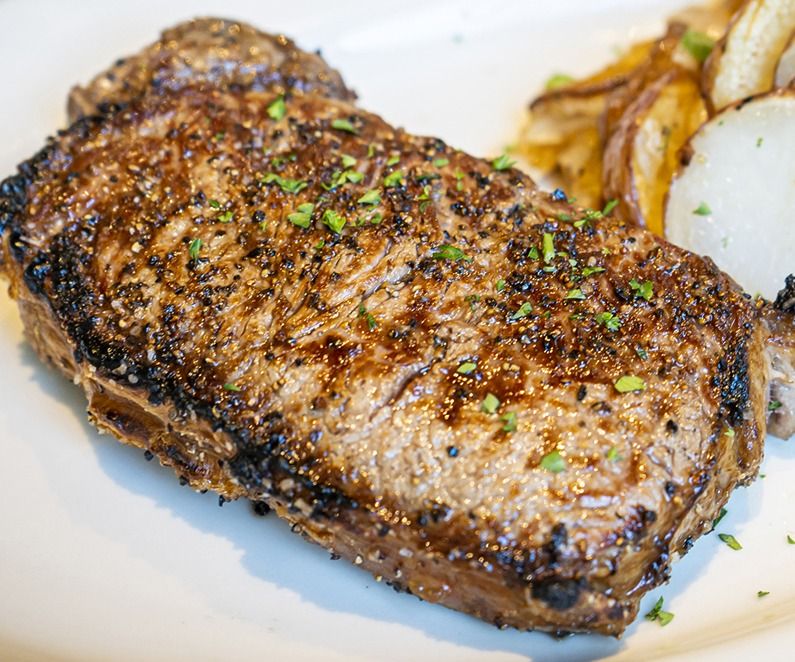 Gamblers who go down to Boomtown Casino will want to dine at the in-house restaurant NOLA Steak. The no-frills steak place is the go-to eatery for the casino regulars and high rollers. Bring your appetite because these cuts are huge. There's an 14 oz NOLA Strip, 16 oz Ribeye, and even an 18 oz Cowboy Steak! All are served with a baked potato, but you might not make it that far.
NOLA Steak is only open on Thursday, Friday, and Saturday nights from 5 p.m. to 9:30 p.m., so plan accordingly. You can catch a special brunch seating on Sundays from noon to 4 p.m., however! The Trinity Steak Tips with Maque Choux are a top seller.
9.

Turmeric Indian Cuisine
1025 Westbank Expy. (504) 354-1422, turmericnola.com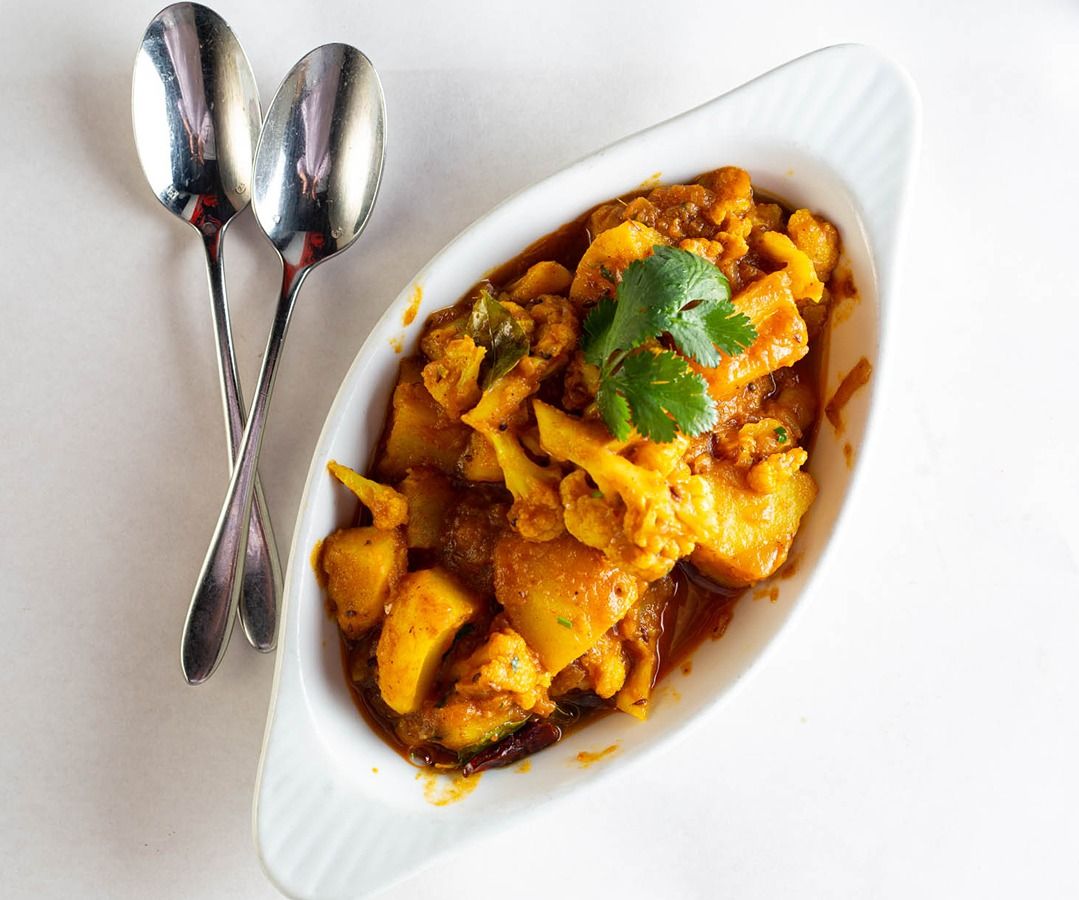 This Indian kitchen serves up flavorful and colorful fare that is inspired by food from all parts of India. Turmeric is very proud of their biryani, curry, and tandoor specialties that carnivores and herbivores can all enjoy. Chicken Tikki Masala is always requested, and the Goan Fish Curry is great for people who love their seafood.
You're going to want to save room for dessert at Turmeric because you won't get these treats at any other restaurant in the area. Gulab Jamun is condensed milk and cheese fried and soaked in sugar syrup. Rasmalai is rice cheese dumplings swimming in sweetened milk.
10.

9 Roses
1100 Stephens St. (504) 366-7665, ninerosesrestaurant.com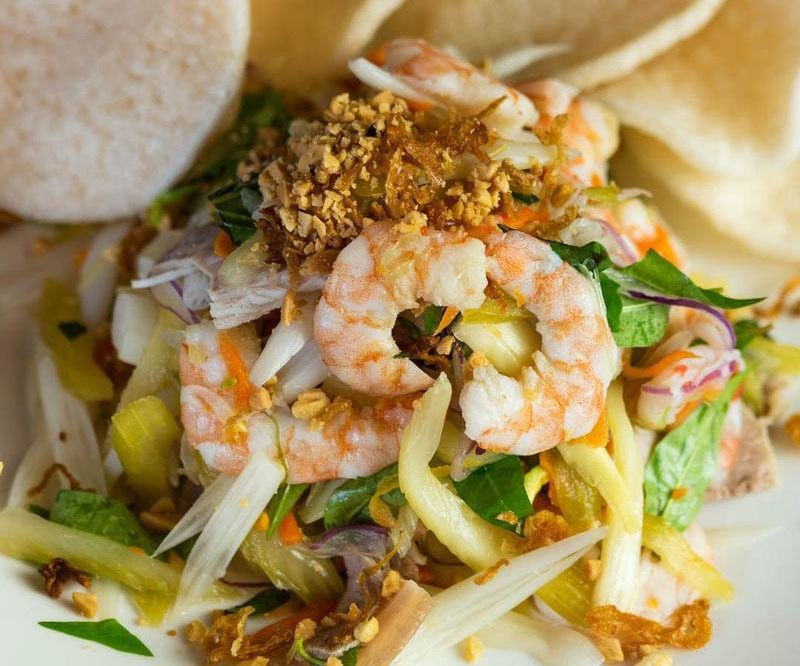 Vietnamese and Chinese dishes are the main stars at 9 Roses, however there are other continental dishes too. There's really something for everyone. The daily specials can have food like lobster and chicken wings. The house specialties include items like Hunan Deluxe shrimp and chicken in hot garlic sauce and Ribeye Steak Cubes with asparagus.
If you want to try something that you'll be hard-pressed to find anywhere else, turn to the Traditional Vietnamese section of the menu. There you'll find entrees including Lemon Medium-Rare Beef in Mam Nem Sauce and Roasted Quail with steamed buns. You can really get a sense of how Vietnamese culture blossomed in New Orleans here.
Try Out These Westbank Restaurants
Give your tastebuds a treat and check out at least one of these Westbank restaurants tonight. You can't get this variety of international flavors in this small of an area in most other places in the state of Louisiana. It's truly a special place where a melting pot of cultures has come together to create a beautiful community. It's a gift to be able to enjoy their cuisine and learn more about our own city's history through food.
What is your favorite international meal to get from a restaurant on the Westbank? We would love to know!