Tastings for wine connoisseurs and novices! A global rosé tour where you try from a range of stills and sparklers and then get to be the judge! Dishes prepared by well-known chefs, as well as up-and-comers! Those beloved educational labs! Burlesque brunch! It's all happening from June 9 through June 13. This 2021, the New Orleans Wine & Food Experience will return for its 29th year.
Tickets are on sale now and, per the NOWFE Facebook announcement, they "are extremely limited due to smaller attendee numbers at each event." In a way, those limitations imposed by COVID-19 precautions make this year's festival a hot ticket item. Not that the event wasn't already popular. Last year, they landed the 7th spot on USA Today's 10 Best Food Festival, a ranking that was determined by popular vote.
The Facebook post also mentions that if you had tickets for the 2020 event, they are transferable to 2021. We said this would be NOWFE's 29th year, but that's only if you count last year.
On March 11, 2020, WGNO.com reported that the New Orleans Wine & Food Experience would be postponing its event, which was slated to occur a week later. Their announcement arrived on the same day the Pelicans game was canceled, the first time many realized that COVID was here and that it would change things. NOWFE's prescient call to postpone came before gubernatorial shutdown orders had even been instilled. Their statement cited concern for all guests, both traveling and locals, though it didn't provide a rescheduled date, simply suggesting that it would occur sometime later in 2020.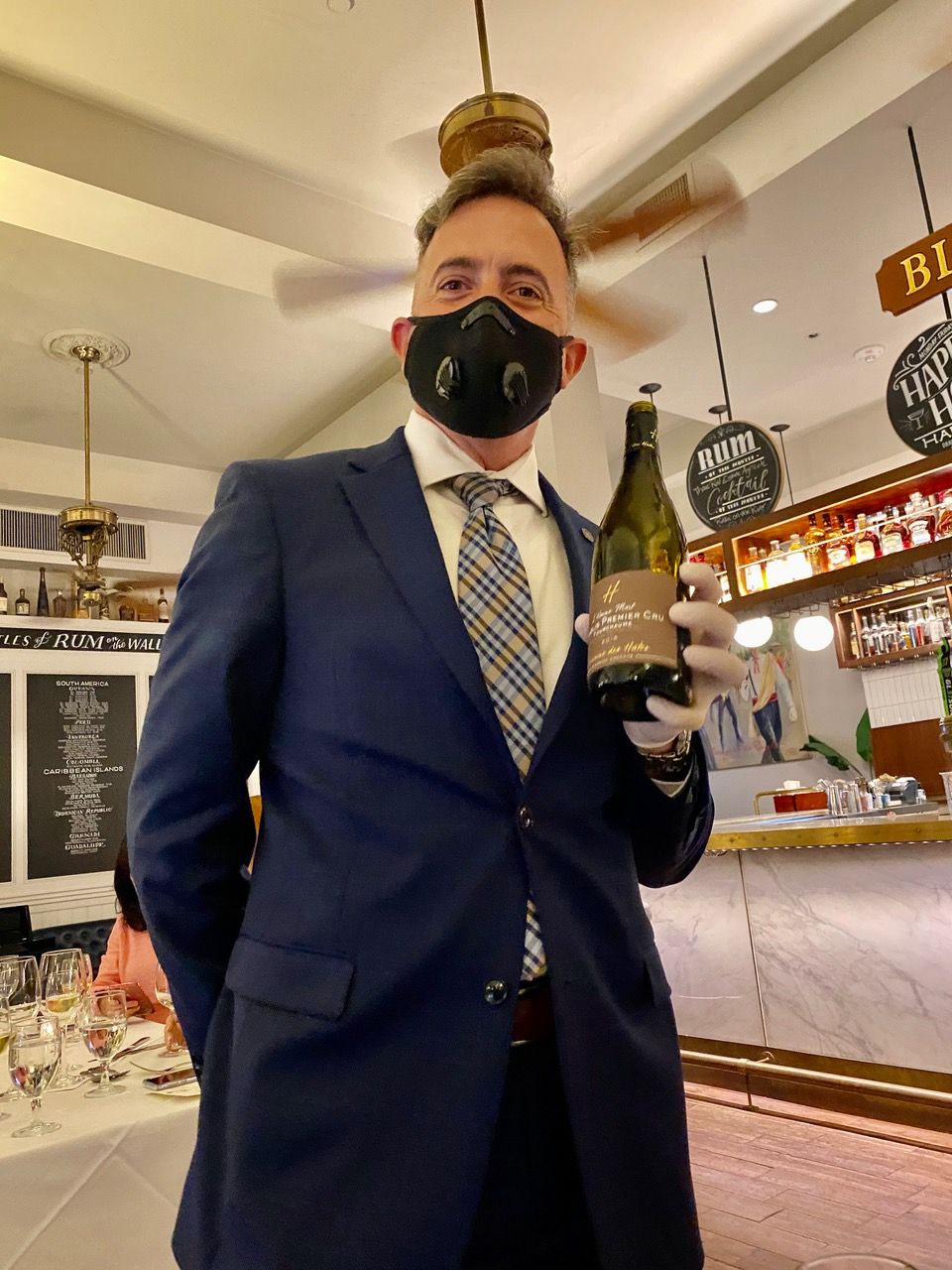 In July 2020, NOWFE held the wine dinners that usually are part of the festival. Broussard's Restaurant & Courtyard, La Petite Grocery, Rib Room, and other restaurants paired wine and dinner menus. NOLA.com quoted Aimee Brown, executive director of New Orleans Wine & Food Experience, in saying, "The whole purpose behind this is encouraging people to go enjoy these local restaurants." Writer Ian McNulty noted that the idea was popular, with the dinner at GW Fins, paired with Cakebread Cellars winery, being sold out within hours.
Those wine dinners were as far as last year's festival went. Successful as they may have been, it wasn't the same as having the whole shebang. And in a time when the city is feeling the impacts of a global pandemic, the lack of this fundraiser hit hard. Since its inception in 1992, the New Orleans Wine & Food Experience has been focusing on raising proceeds to go towards culinary education. "Our beneficiaries have been able to help our community and our culture thrive," NOWFE's website says. Past recipients include NOCCA's Culinary Arts Program and The SoFab Institute. In total, NOWFE has raised more than $1.5 million for local organizations.
This year's bill of fare is bringing back a wider range of programming with multiple seatings, all while working with limited space. Vinola, the Grand Tastings, Tournament of Rosés, Burlesque, and Bubbly & Brunch are all on the table as a la carte tickets or through more extensive packaging. In the press release, Brown says she and everyone else at NOWFE are excited about the summer plans. "We will have several of our popular events, however, coming together safely is most important. Rest assured, NOWFE 2021 will be a safe place to share your love of food and wine."
In a time when speaking so confidently about the future is still beyond the ability of most, Brown's assurance is striking. Though one hopes to believe in her conviction of safety, the full effect is underwritten by NOWFE's disclaimer, found under the COVID-19 safety tab on the festival's website.
"An inherent risk of exposure to COVID-19 exists in any public place regardless of precautions that may be taken," it reads. After explaining the masking and social distancing policy, the note continues, saying, "By using a ticket, you agree to abide by such policy and assume all risks associated with COVID-19 and other infections and/or communicable diseases...as well as agree to indemnify NOWFE against all such risks." New Orleans Wine & Food Experience was one of the first events to postpone, and it marks one of the first to announce its return. As vaccinations continue and a picture of normalcy begins to form, so do the ways in which we see "normal" is changed, even when it appears to be back.
For more info, go to nowfe.com