The New Orleans Ballet Association (NOBA) invites you to its 2022-23 Main Stage Dance Season at the Mahalia Jackson Theater for the Performing Arts and the Freda Lupin Memorial Hall on NOCCA's campus.
The season will go from Saturday, October 22 through Saturday, April 22. The series will showcase show-stopping performances from some of the most exceptional ballet groups in the world. Each group has unique compositions, choreographies, music, visuals, and themes that they will share with NOLA audiences.
Kyiv City Ballet
First up is Kyvic City Ballet on Saturday, October 22.
On Wednesday, February 23, the company left Ukraine for its worldwide tour, not knowing they would be unable to return home. The company, which has stayed in France since the Russia-Ukraine conflict, managed to stay afloat by performing all throughout Europe and will make its debut in the U.S.
Combining Ukrainian folk dance and classical ballet, prima ballerinas Krystina Kadashevych, Oksana Bondarenko, and Vesvolod Maevskiy will express their solidarity with Ukrainians by bringing "Tribute to Peace" to the stage.
"Touring the States for the first time with a range of ballets makes an important global statement," former Mariinsky Theatre artist Ivan Kozlov said. "It demonstrates the resilience of the Ukrainian people."
They will perform at 7:30 p.m. at the Mahalia Jackson Theater.
Ronald K. Brown/EVIDENCE
Next up is Ronald K. Brown/EVIDENCE on Friday, November 4-5 at Freda Lupin Memorial Hall. They will come to the stage with a new program of dance numbers, including "Equality of Night and Day," artistic director Ronald K. Brown's latest piece. "Equality of Night and Day" illustrates and challenges the notions of equality, fairness, and balance. It also features music by famous jazz musician Jason Moran spoken by activist Angela Davis.
EVIDENCE has been an audience favorite for over 30 years. Telling stories of the African Diaspora through music and movement, Brown has brought history and tradition to life through high-energy dancing and visually-pleasing storytelling. He has also drawn audiences closer towards spirituality, community responsibility, and liberation.
"No major choreographer has worked harder than to bring spiritual awareness to the human heart than Ronald K. Brown," reports The New York Times. "His dances concern our struggle to find love and connection, where compassion alone can ease the grueling physical journey of life."
You can watch EVIDENCE perform two nights in a row at 7:30 p.m.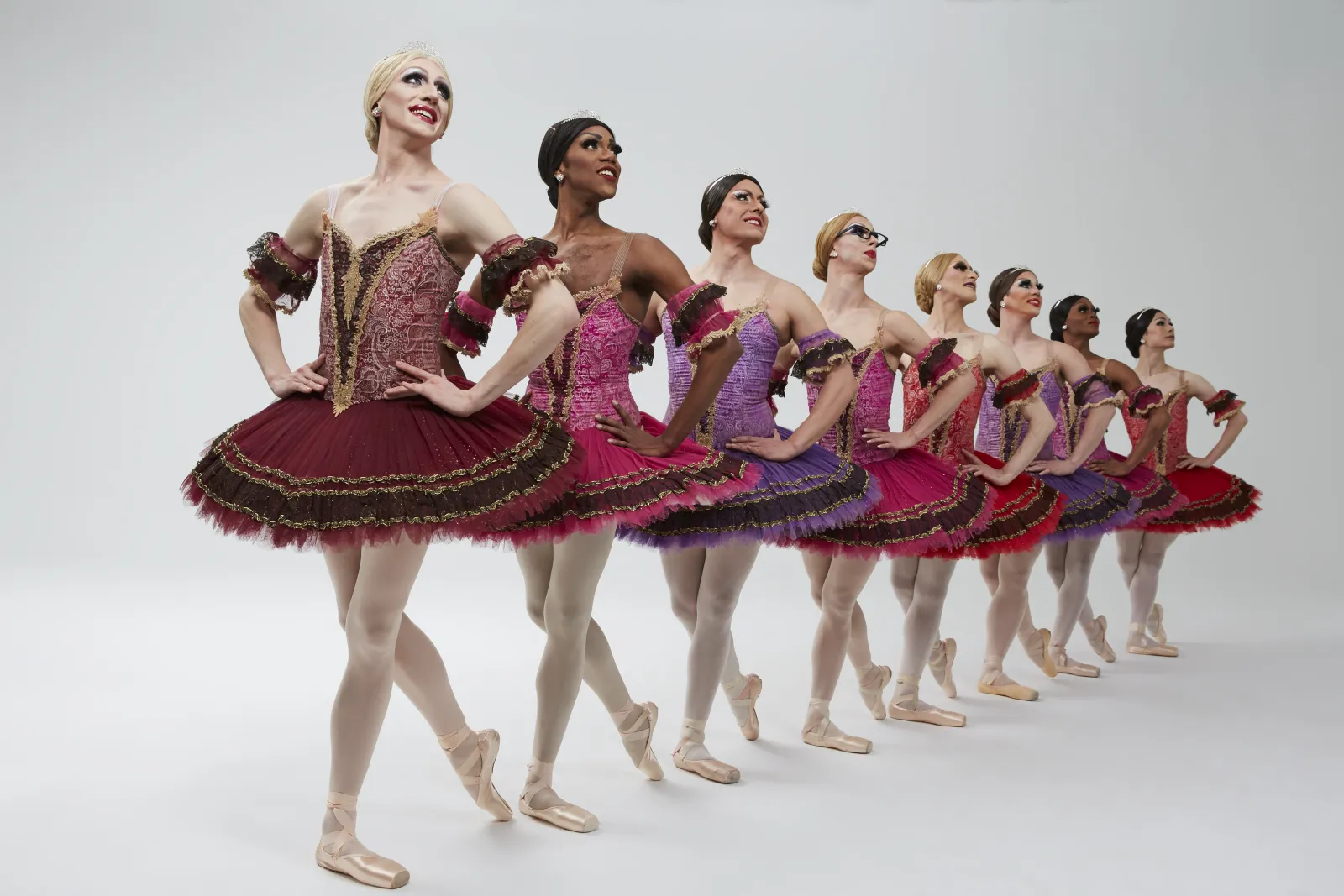 Les Ballets Trockadero de Monte Carlo
This all-male ballet group is guaranteed to knock your socks off!
A product of the Stonewall Riots since 1974, Les Ballets Trockadero de Monte Carlo blends athletic artistry with comedy with parodies of the most beloved ballet classics. From Swan Lake to Les Sylphides, this New Orleans-favorite has taken the ballet world by storm.
According to the Sydney Star Observer, Les Ballets Trockadero de Monte Carlo is "a guaranteed hoot for people who know nothing of ballet and an absolute must for those who think they know the originals."
Catch them live at the Mahalia Jackson Theater on Saturday, January 28, at 7:30 p.m.


MOMIX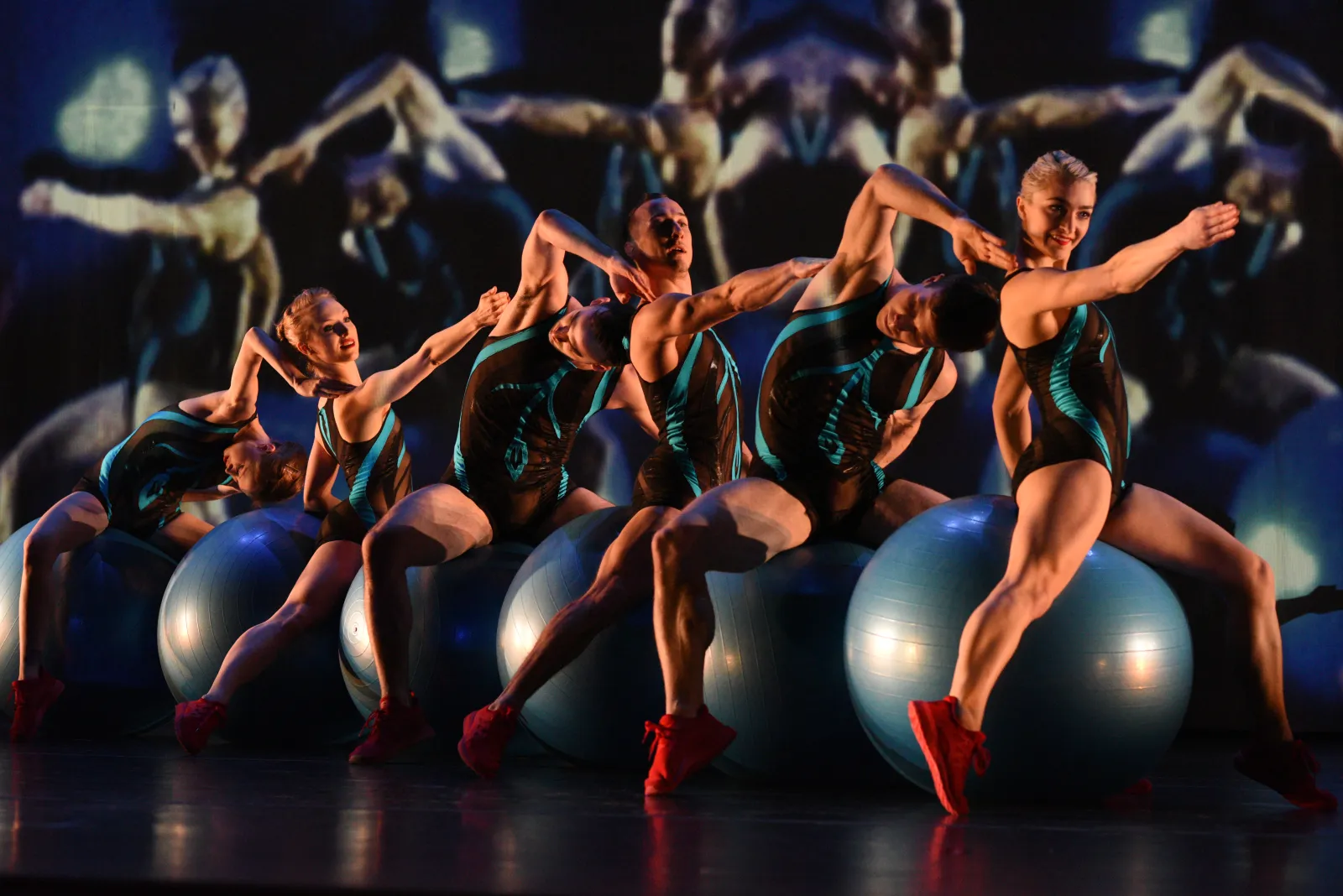 Founded by director Moses Pendleton, MOMIX casts the audience under a spell by tantalizing their senses, taking them on an incredible journey beyond their wildest dreams, a fantasy world that captures the beauty and the sublime. The idyllic costumes, exceptionally-acrobatic dancers, euphonious music, and breathtaking scenary are enough to make you feel like you're a part of the story.
MOMIX has captured the hearts of NOLA residents since 1993 and this year, they are back with Pendleton's latest production Alice. Based on the beloved Lewis Carroll classic, this rendition uses ropes, props, and dancers to visually capture Alice's extraordinary adventures in Wonderland as she shrinks and grows into different shapes and sizes as well as push through the bizzare logic of Wonderland's many eccentric inhabitants.
"I don't intend to retell the whole Alice story, but to use it as a taking-off point for invention," Pendleton said about his masterpiece.
MOMIX will perform Alice at 7:30 p.m. on Saturday, March 11, at the Mahalia Jackson Theater. Prepare to be amazed!


State Ballet of Georgia
Last, but not least, the State Ballet of Georgia will wrap up the season with choreographer George Balanchine's greatest masterpieces Serenade and Concerto Barocco on Saturday, April 22.
Having joined forces with the Louisiana Philharmonic Orchestra, the Georgian dance company has performed all over the world. The accomplished leaders are led by the world-famous dancer Nina Ananiashvili, a former prima ballerina for the Bolshoi Theatre, The Royal Ballet, and the American Ballet Theater. She has won four international ballet awards for her outstanding talent.
Now for the first time, 2023 is the State Ballet of Georgia's chance to make its standing ovation in the U.S. They will perform at 7:30 p.m. at Mahalia Jackson Theater.
To learn more about the Main Stage Dance Season and tickets, visit nobadance.com