The Louisiana BrickUniverse LEGO Fan Festival, which will take place at the Pontchartrain Convention and Civic Center, is set to take place on August 14-15. Hundreds of LEGO fans look forward to this event in hopes of meeting professional LEGO artists, enjoying live builds, and witnessing incredible LEGO creations. This year, an award-winning artist will be bringing his talents to New Orleans. Get ready, Martin Harris is coming!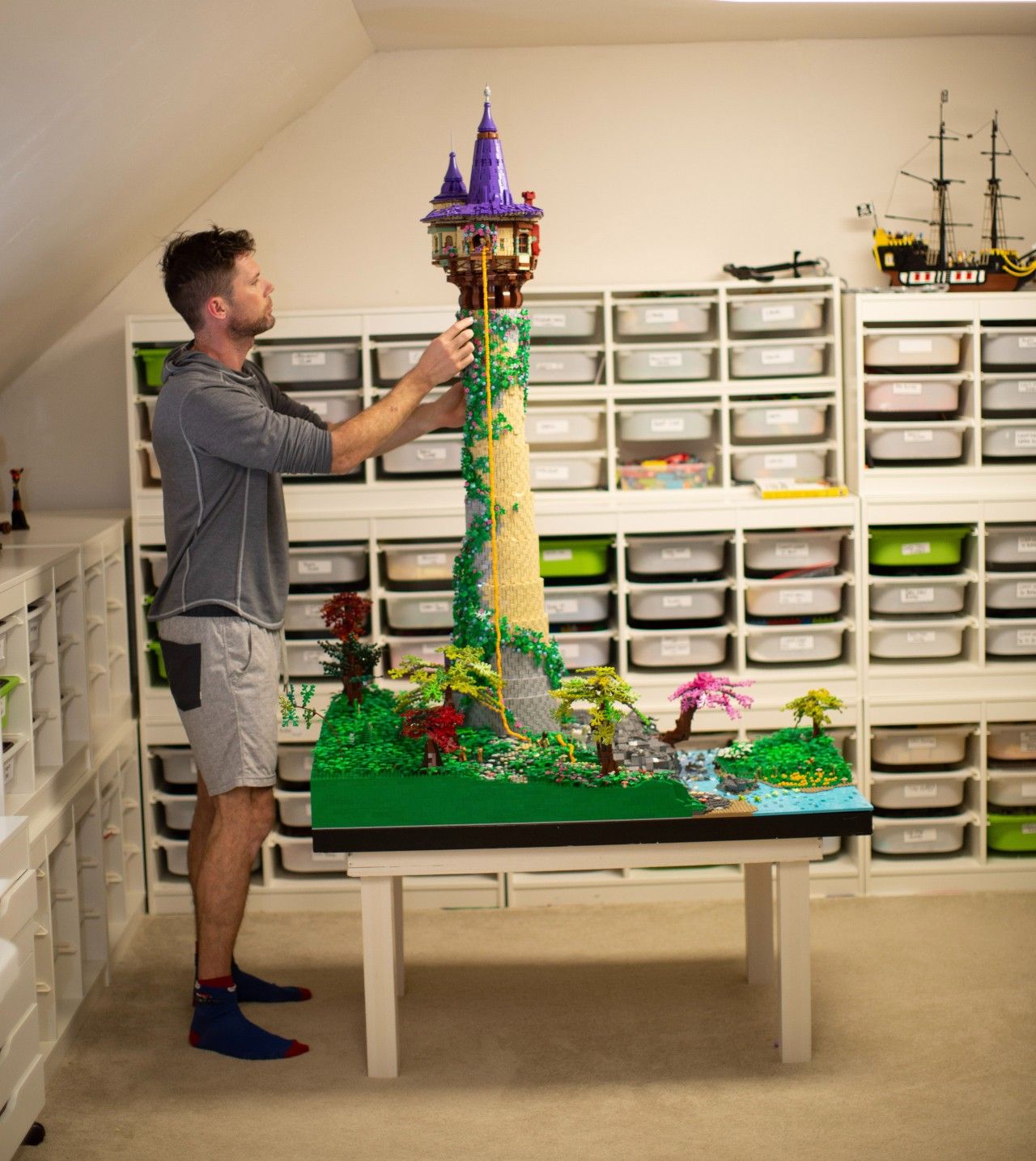 Originally from West Sussex, England, Martin Harris has been a LEGO lover since age four. His creations have led to multiple awards and accumulated thousands of online fans. His talents spread wide, but he specializes in recreating iconic movie scenes using LEGOs. Using his experiences from other arts, he makes vibrant color and energy a priority in each of his builds in hopes of creating a more immersive experience for the viewer.
At BrickUniverse, Harris will not only have a massive live gallery showcasing his LEGO exhibits, but he will also be present both days of the show to meet fans and sign autographs. Some creations you can look forward to seeing are his Harry Potter Quidditch Arena, as well as a New Orleans-inspired street scene with Tiana's Palace, inspired by Disney's Princess and the Frog.
Harris's work will be accompanied by many other professional LEGO artists from all around the world. You can also expect to see San Diego-based Jonathan Lopes, Chicago-based Rocco Buttliere, Dallas-based Lia Chan, and Cleveland-based E.J. Bocan III. Some have yet to be announced, so stay tuned to find out what other creators are in store for you to meet.
BrickUniverse Attractions include but are not limited to:
● LEGO City: Massive LEGO City Creations built by top LEGO artists
● LEGO Retail: several specialized merchants selling LEGO merchandise, minifigures, custom accessories, and goodies
● LEGO Spaceships: LEGO Nasa creations built by Lia Chan
● The World in Bricks: Over 50 world landmarks built in LEGO by Rocco Buttliere
● Brick Superheroes and Villains: Multiple creations featuring everyone's favorite heroes and villains including Batman, The Joker, Wonder Woman, Ironman, and Captain America
There have been some changes to the event to accommodate state and local COVID-19 safety guidelines for festivals and events. There will be time sessions and limited capacity to help with better crowd control and management. Displays will be more viewing centered, rather than touch. There will also be larger event spaces with larger aisles to aid social distancing measures. All COVID-19 changes are subject to change based on guidance from state government and health officials. But even with guidelines in place, it is bound to be an epic event!
To find out what other LEGO creations will be there and witness all that's in store, you'll just have to see for yourself. Tickets are $14.99 and on sale now! Due to limited capacity, it is advised to pre-purchase them. For more information about the event or to get tickets, visit brickuniverse.com/neworleans.
After a year of staring at screens and being isolated from many creative outlets, this may be just what you or your kids need to find inspiration and channel expressions. This creative and innovative event is one you won't want to miss!