Supporting Local for Thanksgiving
As the air turns crisp, New Orleans' residents start gearing up for the most celebrated feast of the year—Thanksgiving. In a city renowned for its culinary prowess, it's no surprise that many are turning to local butchers and caterers to craft the perfect Thanksgiving meal. Why should you consider going local for your Thanksgiving turkey and holiday spread? The answer lies in the meticulous care, intense scrutiny, and fuller flavors that come with supporting your neighborhood butchers and catering services.
Cochon Butcher: A Tribute
to the Old World Butchers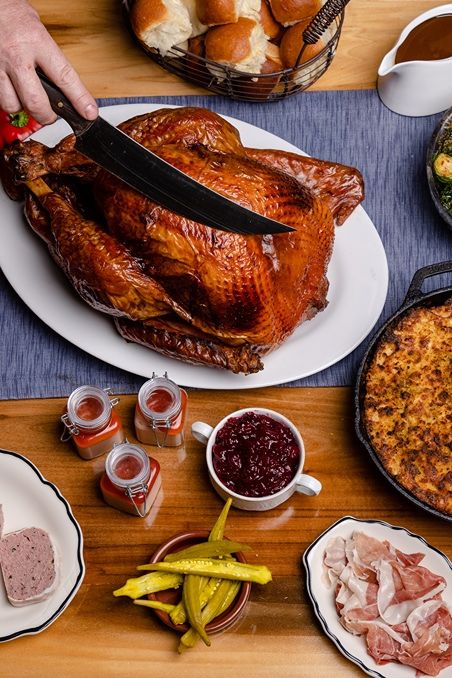 When you opt for a local butcher, such as Cochon Butcher, you're choosing more than just a turkey; you're choosing a culinary experience crafted with love and expertise. Zack Shelton, the general manager of Cochon Butcher, explains the philosophy behind their locally sourced
Thanksgiving offerings, saying, "These aren't your grandma's Butterballs. We get our turkeys from Bell & Evans, where all of their fowl are humanely raised without antibiotics. It's high-quality, premium turkey. You can tell the difference. The flavor is richer, more complex, and just more satisfying." Zack continues, "There is no guesswork here. You are getting a premium product. We don't advertise our production here. It mostly works by word of mouth, and every single year, we get positive feedback." When your Thanksgiving meal speaks for itself, there's no need for flashy advertisements. The flavors will do the talking.
Cochon Butcher takes pride in the meticulous attention to detail they invest in every aspect of their holiday menu. From extensively brined turkeys to boudin-stuffed delights, they offer a premium product that's a cut above the rest. Their gravy is slow-cooked to perfection using stocks, bones, and necks, providing an unmatched depth of flavor. And if you're not up for cooking the entire feast yourself, Cochon Butcher offers a full Thanksgiving catering menu complete with cooking instructions, allowing you to enjoy a stress-free holiday.
Preordering starts as early as October, but you can order as late as the Sunday before Thanksgiving.
Gourmet Butcher Block: Home of the Turducken
Located in Gretna, Gourmet Butcher Block is the home of the legendary turducken. Made famous by football legend John Madden, this delectable creation consists of a deboned chicken stuffed into a deboned duck, which is then stuffed into a deboned turkey.
They also offer the absolutely one-of-a-kind fowl de cochon, which is a deboned pig stuffed with deboned turkey, which is, in turn, stuffed with deboned duck, all surrounded by layers of deboned chicken. It's a showstopper that feeds 40 to 50 people and is sure to impress your Thanksgiving guests.
Gourmet Butcher Block also offers a variety of other options including deboned stuffed turkeys, gumbo, soups, and a wide range of dressings. Whether you prefer your Thanksgiving turkey fresh or frozen, this local butcher shop has you covered.
Most of Gourmet Butcher Block's customers are actually walk-ins. However, if you want a fresh turkey or special order of the fowl de cochon, you will need to order two to three weeks beforehand. They also offer nationwide shipping, so if you have any family that can't make it down, you can bring the flavor of New Orleans to them.
Chris Specialty Foods: A Baton Rouge Gem in New Orleans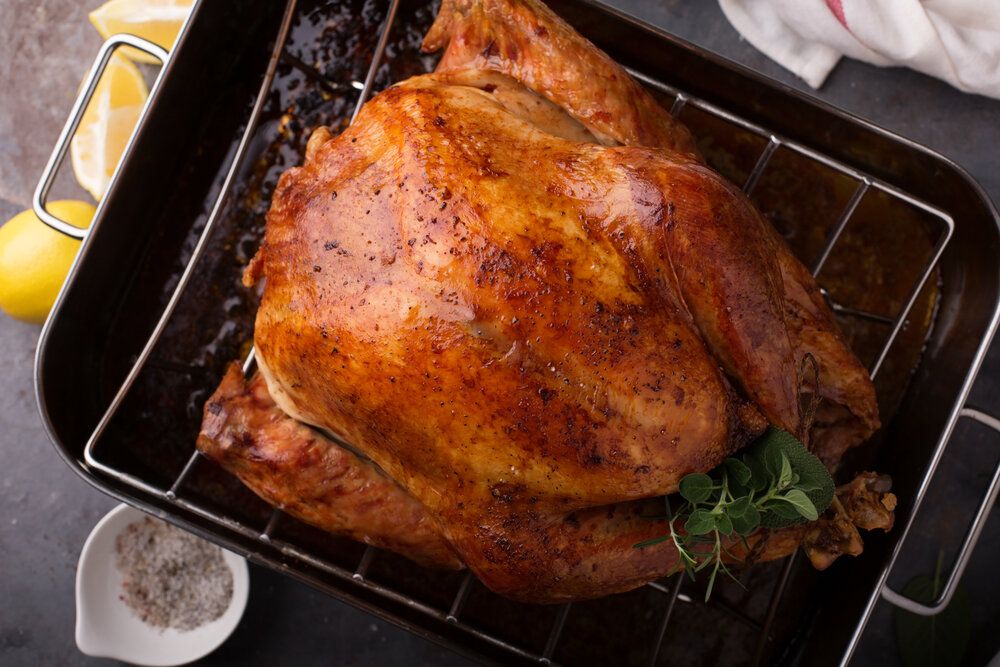 Chris Specialty Foods is another go-to destination for Thanksgiving delights. With locations in Baton Rouge, New Orleans, and Prairieville, they make it convenient to source your holiday feast. While they encourage pre-orders, they also keep a few extra options available for those last-minute shoppers.
Chris Specialty Foods is renowned for its turducken, smoked turkey, plain and seasoned turkeys, dinner rolls, cornbread dressing, cabbage, and oyster dressing. This local gem is the perfect place to add some Louisiana flair to your holiday table.
Preordering is preferred and is available until four days in advance of Thanksgiving; however, if you forget to order ahead, they try to keep extras in their stores for walk-ins.
New Orleans Food Co-Op: A Locavore's Dream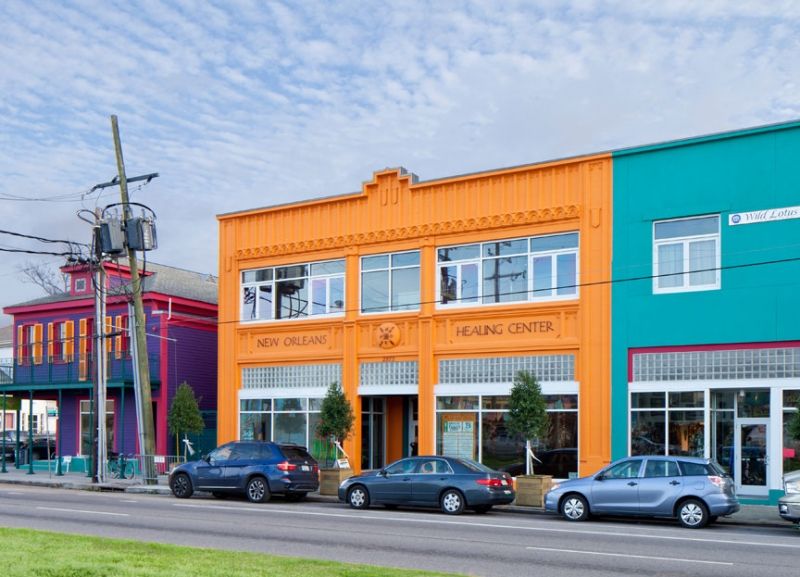 For those who prioritize locally sourced and organic options, the New Orleans Food Co-Op is the ultimate destination. They offer a range of holiday foods including Mary's Free Range and Organic Turkeys, which can be pre-ordered or found in-store. In a city where locally sourced products are highly valued, the Co-Op provides a platform for small-scale artisans including Falaya Bake House, offering vegan cookies and cakes.
And let's not forget about those who prefer a plant-based Thanksgiving. The New Orleans Food Co-Op also stocks tofurkey for a delicious meatless alternative. Or for a unique twist, consider their pre-orderable lamb legs, ensuring a memorable meal that caters to all dietary preferences.
The Joy of Going Local
Beyond the unparalleled flavors and premium products, supporting local butchers and caterers allows you to connect with your community and contribute to the vibrancy of your neighborhood. These small businesses pour their heart and soul into every dish, and the results are nothing short of spectacular.
Furthermore, by choosing local, you can take the pressure off yourself. Thanksgiving can be a stressful time with numerous dishes to prepare and guests to entertain. When you trust your local experts such as Cochon Butcher, Gourmet Butcher Block, Chris Specialty Foods, and the New Orleans Food Co-Op, you can relax knowing that your meal is in capable hands.
This Thanksgiving, make a choice that not only tantalizes your taste buds but also supports the local artisans who pour their passion into their craft. New Orleans is a city that celebrates food like no other, and by sourcing your Thanksgiving turkey and holiday spread locally, you become part of a tradition that values quality, community, and the joy of sharing exceptional flavors with loved ones. So indulge in the warmth of a locally sourced Thanksgiving and savor every moment of the season in the heart of the Crescent City.