With the recent trials and tribulations brought on by the COVID-19 pandemic and Hurricane Ida, New Orleans has been feeling the wrong kind of dread. Luckily, NOLA's favorite paranormal parade is back and ready to bring us a scary good time once again. Let the BOO Times Roll!
Dubbed New Orleans' official Halloween parade, the Krewe of Boo will officially roll this year on Saturday, October 23 at 6:30 p.m. The parade will assemble and begin at Elysian Fields Avenue, go through Decatur, Canal, and Tchoupitoulas Streets, and end up finishing on Andrew Higgins Drive. The parade is free to attend, family-friendly, and everyone is encouraged to dress up in their spookiest attire.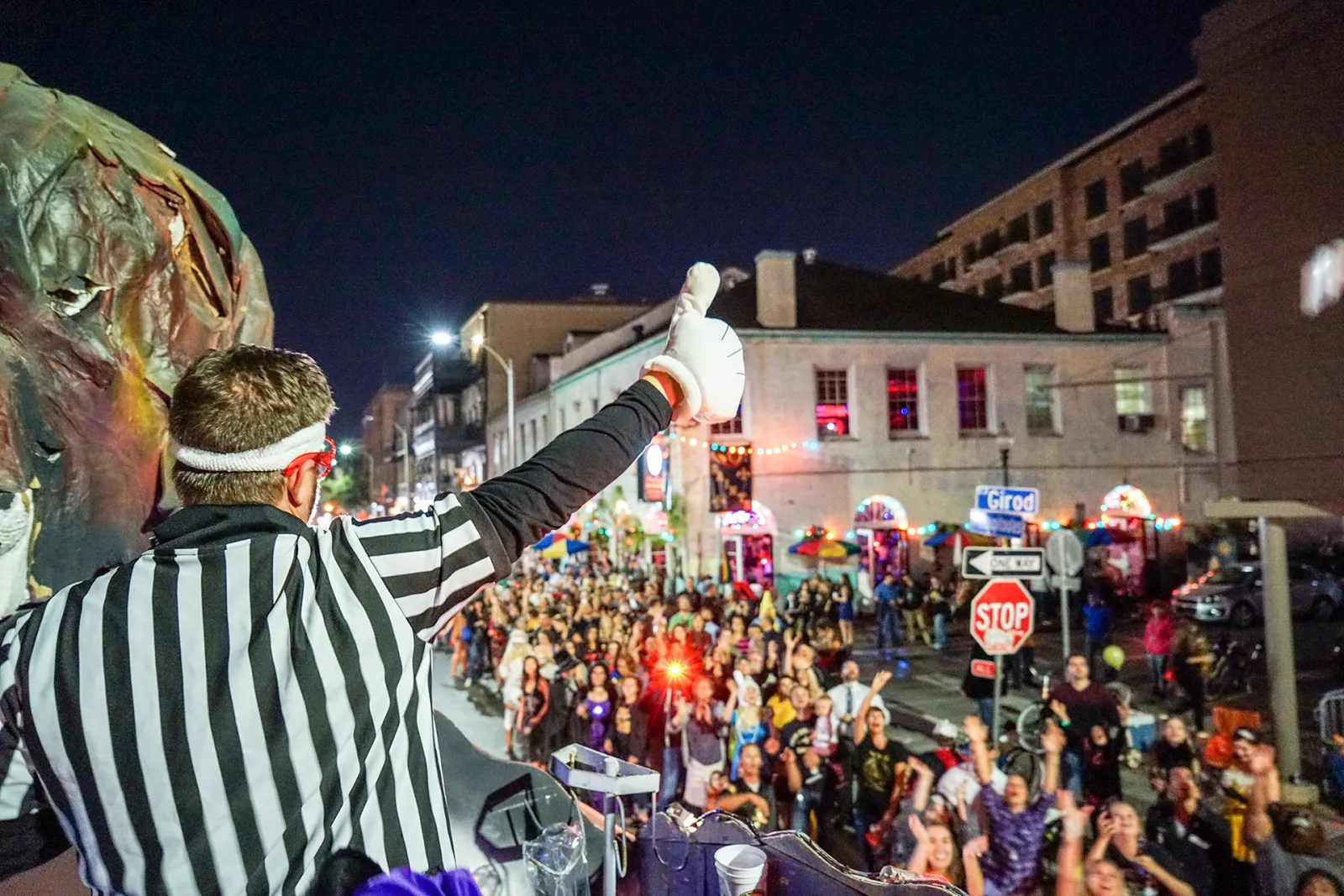 The fun isn't over once the parade ends! Starting at 8 p.m., there will be a post-parade costume party "Monster Mash" at Generations Hall. This 21 and over afterparty will feature music from The Topcats, DJ Taf, and DJ WIXX, a cash bar, and an eerily fun costume contest. General admission is $25, while a VIP ticket, which includes a balcony access, an open bar, and complimentary appetizers, costs $100.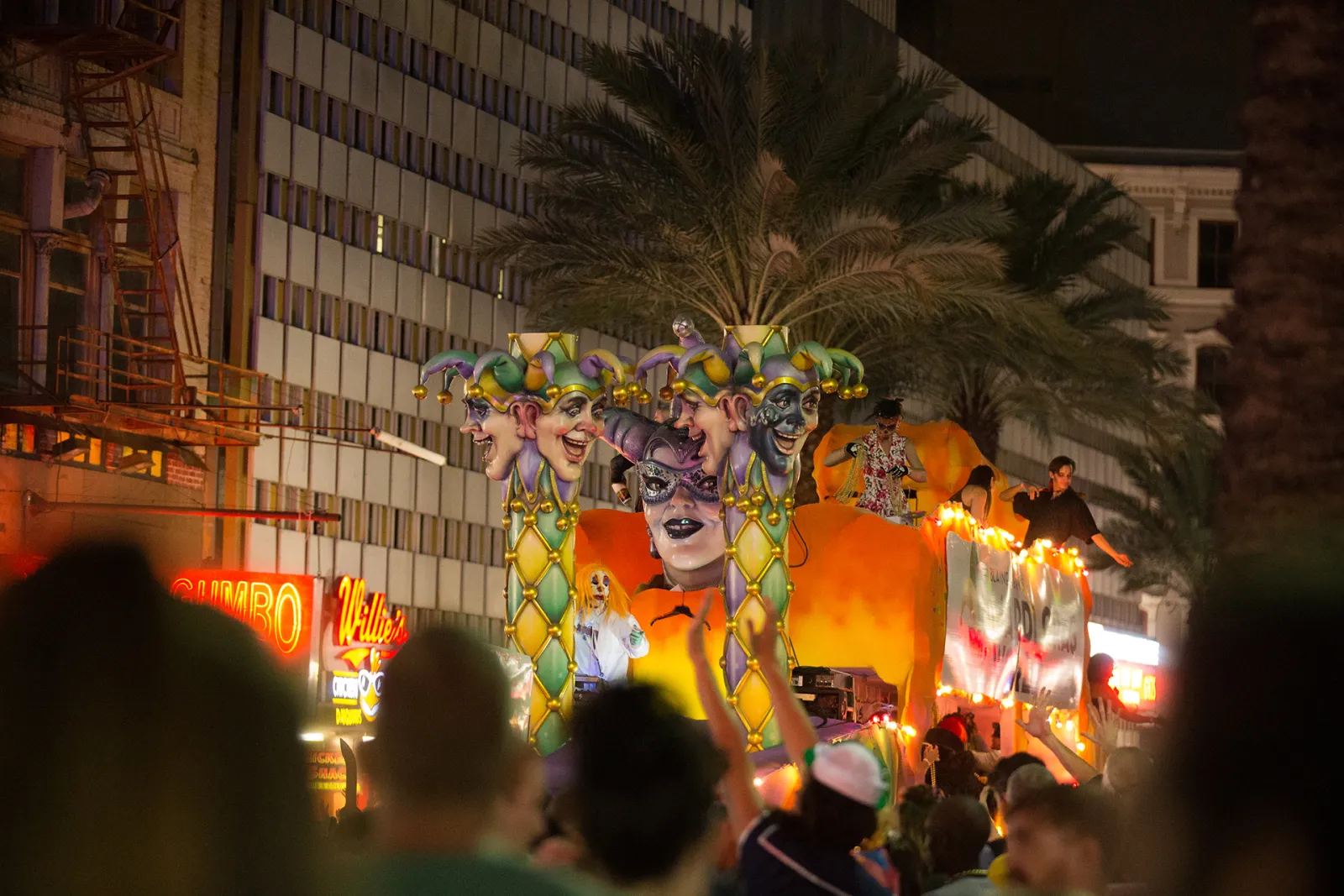 Brian Kern, captain and "chief spookster" of Krewe of Boo, said the idea of the parade was originally conceived by his father, Mr. Mardi Gras himself, Blain Kern, Sr.
"He wanted to make New Orleans the premier destination for Halloween and do a big parade," Kern said. "And the idea for the parade was first started, that was right after Katrina, to help the first responders and generate some money for them. It rolled for a few years; it didn't roll in 2011 and 2012. I resurrected it in 2013 and my idea behind it was because I thought it was a good idea and I also wanted it to be like a greener parade than the Mardi Gras parades. I wanted to throw more locally produced items, consumables, and things that were made here and not plastic beads that were made overseas."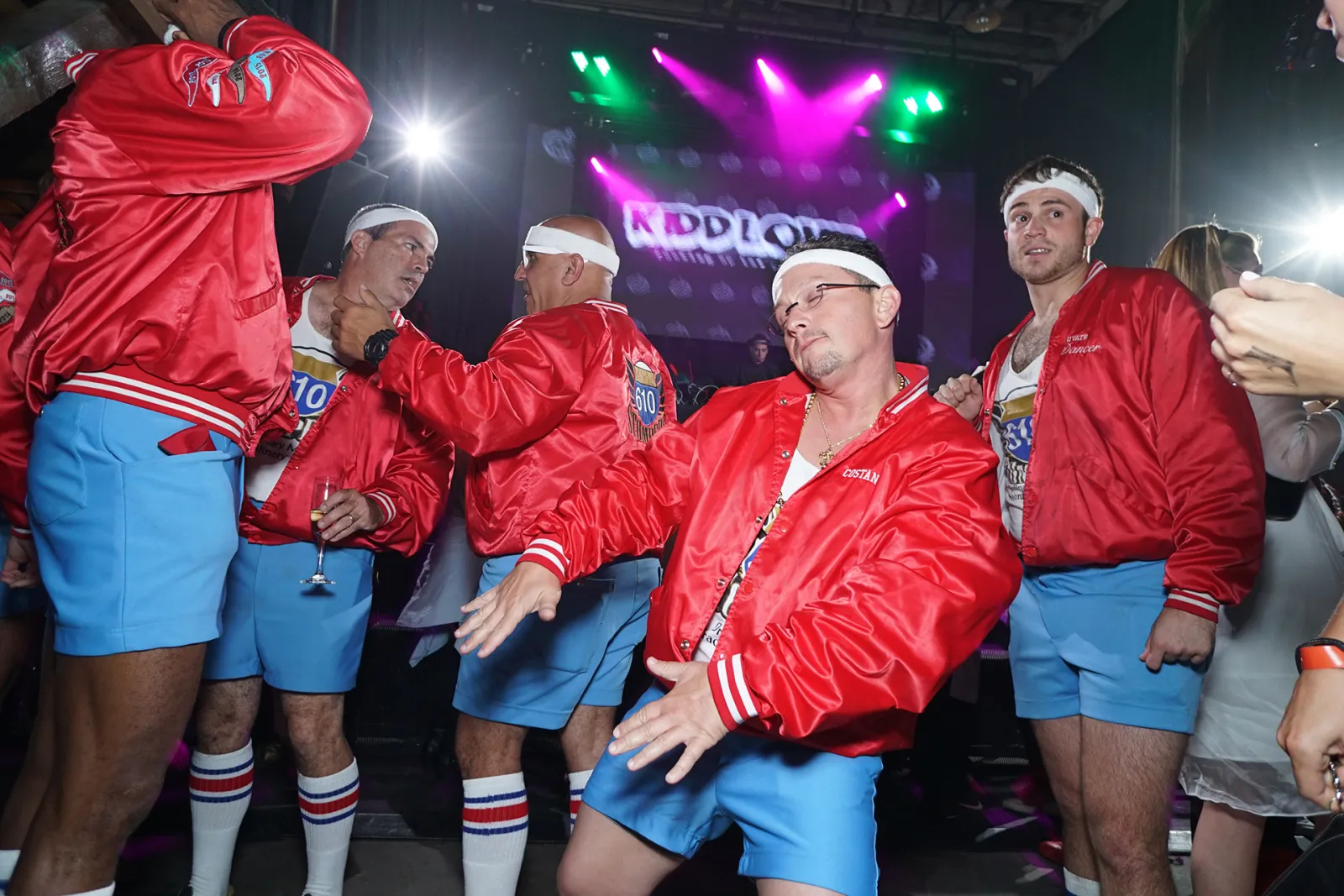 According to Kern, the parade has seen a steady growth since its inception.
"My first few years of the parade, I rode with less than 200 riders. We now have over 400 riders, close to 500, riders in the parade," Kern said. "We've got all of the great marching krewes. That's another thing that has changed since Katrina are all of these marching krewes that have been formed by people that didn't live in New Orleans but now do and want to be part of Carnival, the formation of like the 610 Stompers, the Camel Toes, the Pussyfooters, Disco Amigos; all those krewes. That has been a great addition and we showcase a lot of those marching krewes in our parade."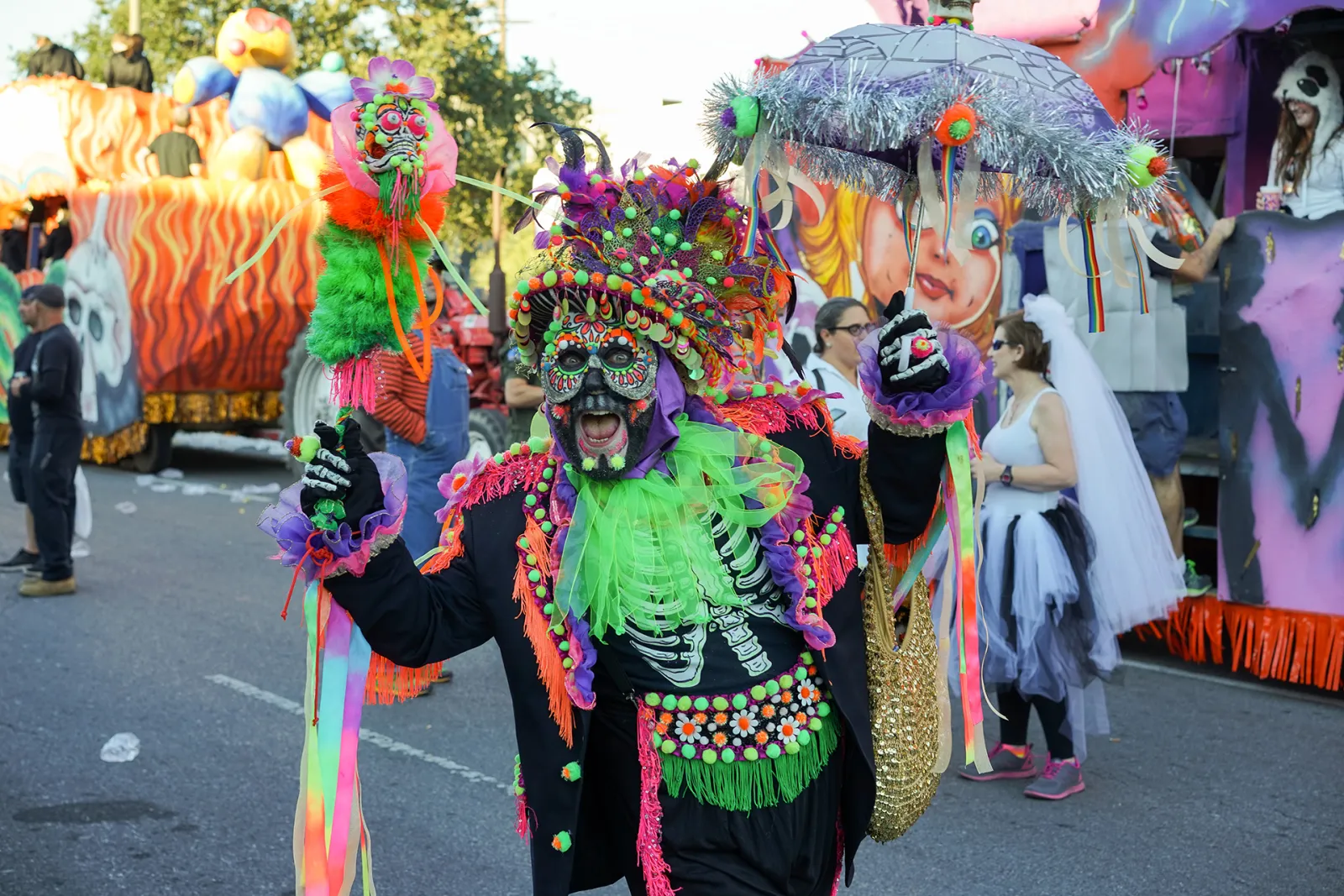 While Kern believes that people will be excited for New Orleans' first parade since March 2020 and encourages people to come and have fun, he's asking that people attending the parade and afterparty follow all CDC and local COVID regulations, which include masks (for COVID, not just Halloween) and proof of vaccination or a negative COVID test. Additionally, Kern says the Louisiana Film Channel is live streaming the parade on TV this year for those who don't want to physically come out.
"Not that I would have done anything different from what the mayor did, but we've gotta get back to what we do best here and that's music, food, cultural events, all of our festivals," Kern said. "All of that stuff needs to happen again and I think that we can do it now, and that's what this parade is going to prove. All of our riders, we're requiring them to be vaccinated or have a negative PCR test. We're doing everything we can do to make it safe and get things moving again cause this is going to be a trail run for Mardi Gras 2022.
Kern says that with all of the hardships with COVID, lockdowns, and Ida, New Orleanians need something to get their festive spirits back and he hopes the Krewe of Boo parade is just the thing to pick the city back up.
"We need a lot of fun, man," Kern said. "People are just kinda in the doldrums. I'm hoping the parade can kinda ignite a fire to get things moving again."
For more information about the parade, the afterparty, and more events by Krewe of Boo, visit kreweofboo.com.