Here are top picks for night shows around New Orleans to keep the music going.
The Headhunter's 50th Anniversary
Wednesday, May 3, 7 p.m., NOLA Brewing Company, $18-$43
New Orleans is the birthplace of jazz, so a perfect way to spend a night in the Big Easy is at the Headhunter's 50th Anniversary jazz show at NOLA Brewing Company on May 3. The Headhunters, which has a sound that mixes jazz, rock, and funk, was formed in 1973 by jazz pianist Herbie Hancock for his 13th studio album Head Hunters. The band was most active in the 1970s with Hancock until the band went off on its own with the release of Survival of the Fittest in 1975. The band's latest album, Speakers in the House, was just released in late 2022.
Karl Denson's Tiny Universe: A Tribute to Amy Winehouse
Thursday, May 4, 8 p.m., Orpheum Theater, $39-$82
The world lost a musical icon in 2011 when English singer Amy Winehouse passed away at the age of 27. Jazz musician Karl Denson and his band, Karl Denson's Tiny Universe, will be paying tribute to Winehouse's music at the Orpheum during the "Serves House Wine: An Amy Winehouse Tribute" show. The band has been performing music for 25 years and is best known as the fictional band Sweet Chocolate in the Coming to America movies. The band has been able to go on tour with the likes of the Allman Brothers, My Morning Jacket, Public Enemy, Widespread Panic, and many others.
The Soul Rebels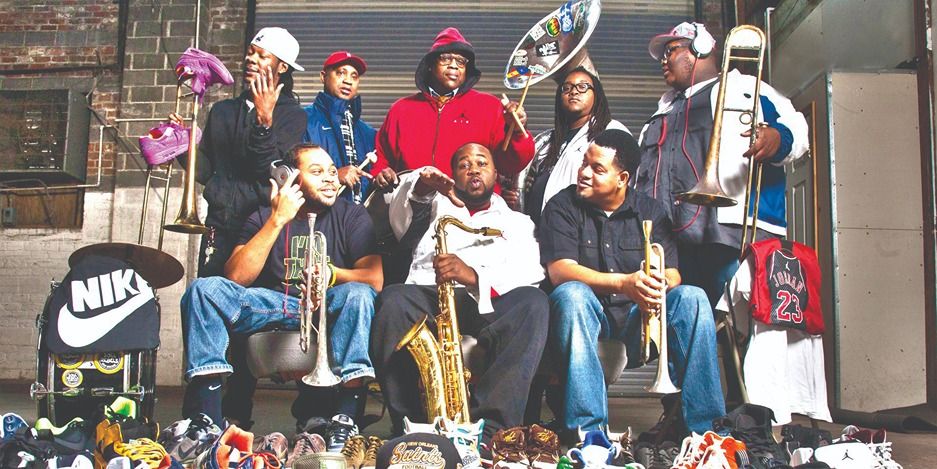 Thursday, May 4 , 11 p.m.,Le Bon Temps Roule, $20
Join one of NOLA's favorite brass ensembles, the Soul Rebels, as they keep the Jazz Fest festivities going at the iconic Le Bon Temps Roule bar. The band was formed with the desire to combine traditional New Orleans brass music with popular pop sounds. As such, the Soul Rebels incorporate hip hop, rock, and jazz into their sound. The band is not just popular in New Orleans and has had the opportunity to perform in Europe, Asia, and Australia. The Soul Rebels have also been known to collaborate with nationally known acts including DMX, Katy Perry, Lauryn Hill, Nile Rodgers, and even Marilyn Manson and Metallica.
Melvin Seals & JGB
Friday, May 5 & Saturday, May 6, 9:30 p.m., Cafe Istanbul, $65
Jam band enthusiasts and Deadheads definitely should not miss seeing Melvin Seals & JGB performing for two nights at Café Istanbul. Melvin Seals ended up joining the band in 1980 as a keyboardist and has been its longest lasting member. In addition to the Grateful Dead, Melvin Seals and JGB helped to pioneer the jam band genre, which is characterized by musical improvisation over rhythmic grooves. Expect to hear everything from blues, rock, funk, and jazz to R&B and gospel.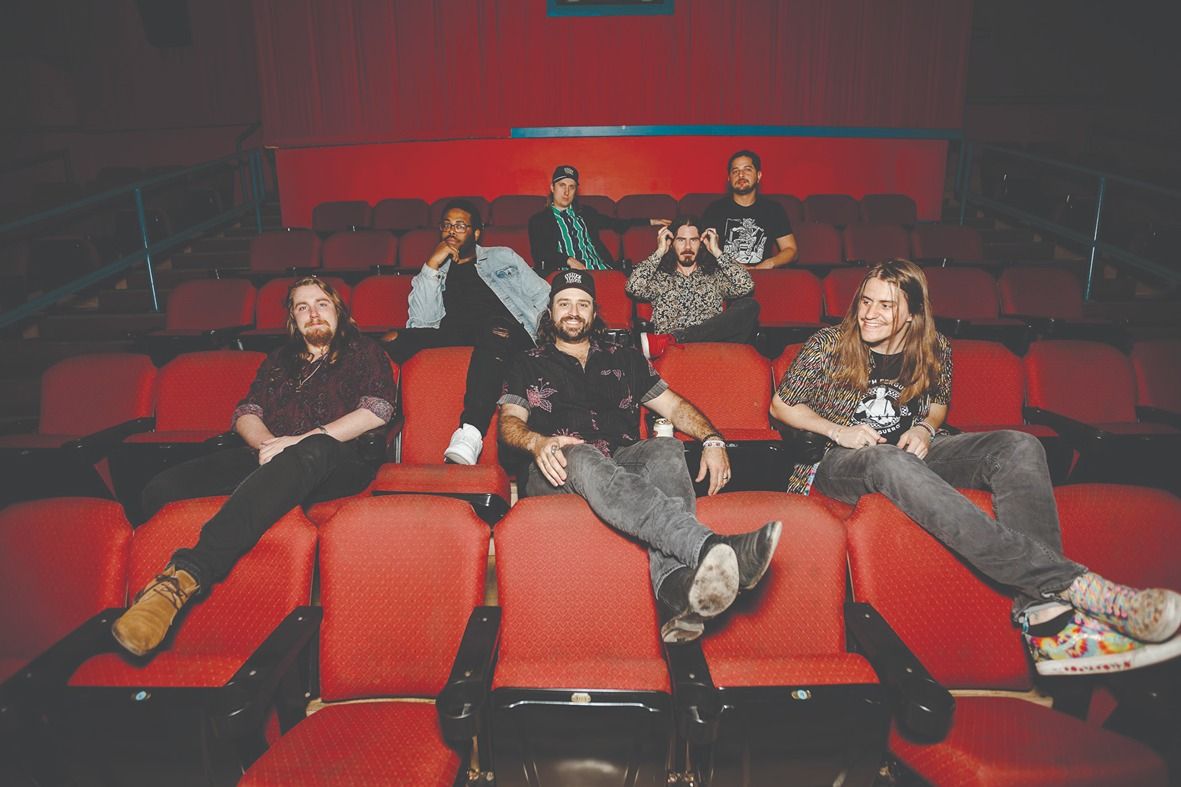 Panic Stricken (Widespread Panic Tribute)
Saturday, May 6 & Sunday, May 7, 1 a.m., Zony Mash Beer Project, $26-$36
Groove to the music of Widespread Panic at the two-night Panic Stricken concerts at the Zony Mash Beer Project. The tribute band was founded in 2014 by a group of musicians from Austin. Widespread Panic, the band that Panic Stricken is emulating, is a jam rock band from Athens, Georgia, that has a similar sound to the Grateful Dead and Phish. Panic Stricken has worked hard to perfect Widespread Panic's style of complicated improvisations across the band's vast catalog of songs. Expect to hear Widespread Panic's most well-known songs including "Ain't Life Grand," "Up All Night," "Blue Indian," "The Walker," and "Airplane."
Glen David Andrews
Saturday, May 6, 8 p.m., Treme Hideaway, $25
Trombonist and local New Orleans musician Glen David Andrews will be performing with his band at the Treme Hideaway Music Hall on May 6. Andrews was born in the Crescent City's historic Tremé neighborhood and is related to Trombone Shorty and the Rebirth Brass Band's Derrick Tabb. Andrews began touring at just 14 years old and has performed all around New Orleans, as well in multiple other cities and festivals across the United States and the world. His music, such as his songs "Redemption" and "Portrait of the Treme Prince," has an enjoyable mix of jazz, gospel, rock, blues, and funk.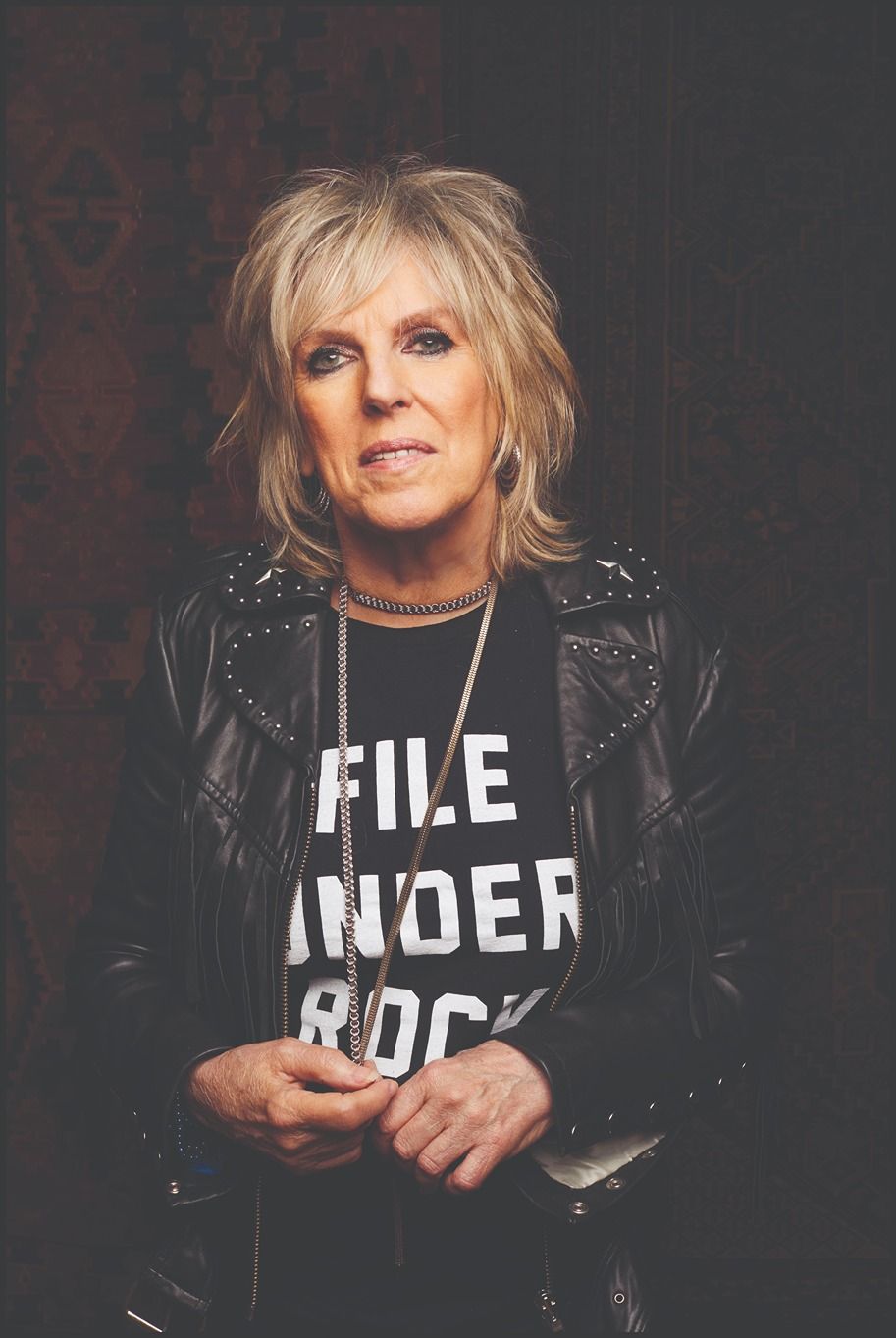 Lucinda Williams
Saturday, May 6, 9 p.m., Civic Theatre, $79-$219
See Americana/country music star Lucinda Williams when she performs at the Civic Theatre on May 6. Williams is a native of Lake Charles, Louisiana, and began her music career in 1978. She gained critical acclaim in 1988 with her self-titled album, which combined elements of Americana, alternative country, blues, and roots rock. Williams' most successful album, Car Wheel on a Gravel Road, was released in 1998, became certified Gold, won the Grammy Award for Best Contemporary Folk Album, and was included in Rolling Stone's "500 Greatest Albums of All Time." Some of her best-known songs include "Passionate Kisses," "Right in Time," "Get Right with God," and "Can't Let Go."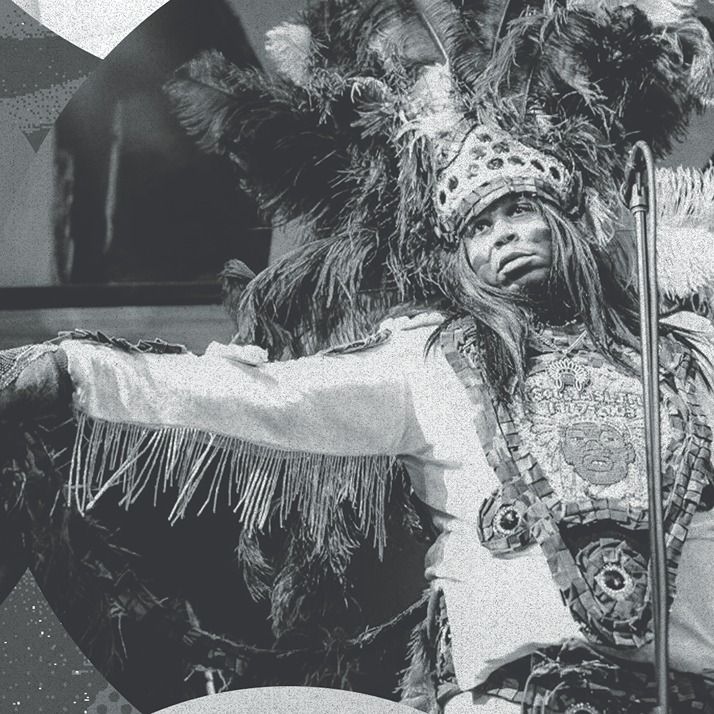 Six Of Saturns: Brass-A-Holics & Flagboy Giz
Sunday, May 7, 9 p.m., Three Keys, $10-$15
The sounds of New Orleans brass band Brass-A-Holics and Flagboy Giz, who is a member of the Mardi Gras Indians band the Wild Tchoupitoulas, will unite at the Six of Saturns' concert at the Ace Hotel's Three Keys. The Brass-A-Holics formed in 2010, and they combine Washington D.C. go-go funk with traditional New Orleans brass sounds. Flagboy Giz is part of the Wild Tchoupitoulas, whose 1976 self-titled album helped give listeners a delightful glimpse into the city's unique Mardi Gras Indian culture. Flagboy Giz himself has released two solo albums: Flagboy of the Nation and I Got Indian in My Family.