Sunday, May 7 | Blues Tent | 2:45-3:50 p.m.
The Andrews Family is among the most musical families in New Orleans. Their lineage is populated with musicians and other culture-bearers going back decades, and the tradition does not show signs of ceasing.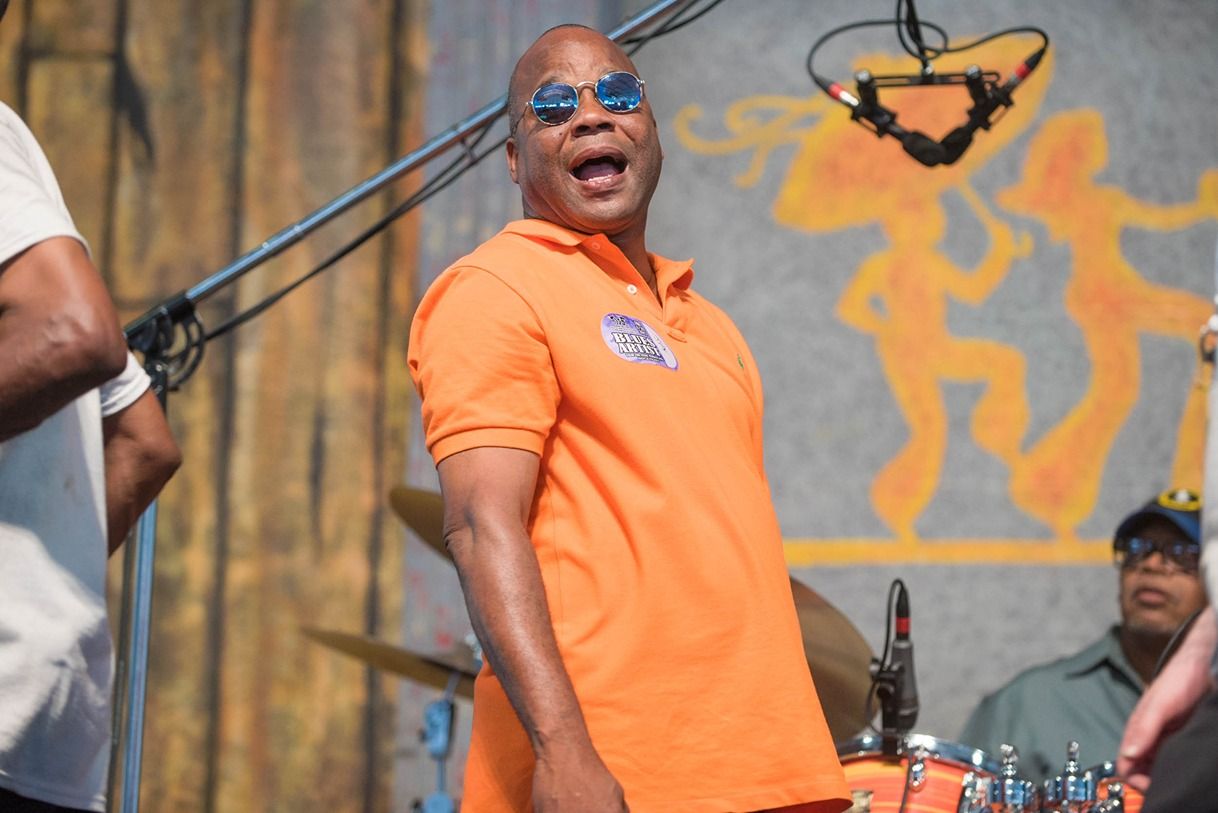 In fact, many of the Andrews have traveled the globe, spreading New Orleans-flavored joy through music allowing those who have never been to the city to take a taste of what we have to offer.
James Andrews is the proud leader of the Crescent City All-Stars, and he has been jazzing it up with this band since he was just a boy. Though he was surrounded by music before birth, his foray into entertainment was not through playing music.
"I always liked the music because it was always in the family," said James. He discussed music regularly with his grandfather Jessie Hill, a drummer for Professor Longhair and Huey "Piano" Smith, who wrote the well-known classic song "Ooh Poo Pah Doo." "When I started out, I used to tap dance in the French Quarter, and I shined shoes on Bourbon Street. [My brothers, my cousins, and I] started going on gigs with different bands tap dancing. My grandfather brought us to Tipitina's to tap dance when he would play there. Then he brought us to the Jazz Fest one time to tap dance at his set at the Gentilly Stage."
An iconic local entertainer invested in the fledging tap dancing outfit, and her gifts to the young boys brought them to new levels of making money. "I'll never forget it. Chris Owens called us to come to her house [behind her club] on Bourbon Street. She had a tuxedo shop behind her house on the side street connected to her building. She sent us to the store to get brand new tuxedos. Next thing you know, we're in all these places, big places. The sky was the limit. When we got the tuxedos, they started inviting us in the clubs to dance with the bands when Bourbon Street had jazz bands. We used to dance outside, after we got the tuxedos. They invited us inside to dance one or two numbers, and we'd pass the hat inside the club." James also explained that they invested in having a shoemaker put real taps on their shoes which made their group stand out among the rest.
Having tap danced for some time, James, his brothers Terry and Bruce, and his cousin Leonard began picking up instruments including trombones, trumpets, and a bucket for a drum. The boys did what they could with them, but their skills developed as they took music lessons in school. They would earn some money playing around Jackson Square, but the real pay-off was exposing their talent to the masses. "We formed a band called the All-Stars Brass Band. People would see us playing out there, people would call us, wanting us to come play different places for them. We were invited to go play at the World's Fair with this band for Chrysler Car Company—we were kids. We played at the World's Fair," James remembered.
One day, while playing their regular set in Jackson Square, someone noticed the talent of the All-Stars Brass Band and asked them to play an out-of-town gig. "Our first time ever leaving New Orleans was going to Milan, Italy. We get on the airplane, and we go over to Milan. When we got over there, the greetings and reception from the people were so wonderful and fantastic. They loved us, and they loved New Orleans music over there. Years later, we got invited to go play in Switzerland at the Ascona Jazz Festival—we were teenagers then. After that, everything started coming together."
From performing with Danny Barker, to recording with Allen Toussaint, to getting prestigious local gigs, James Andrews & the Crescent City All-Stars were everywhere. They were even on the TV screen. James explained, "We were young and featured in a South Central Bell commercial. We were getting residuals every month. That was another element of the business that we were experiencing. It was beautiful. It was a dream come true. It was an experience that we were learning."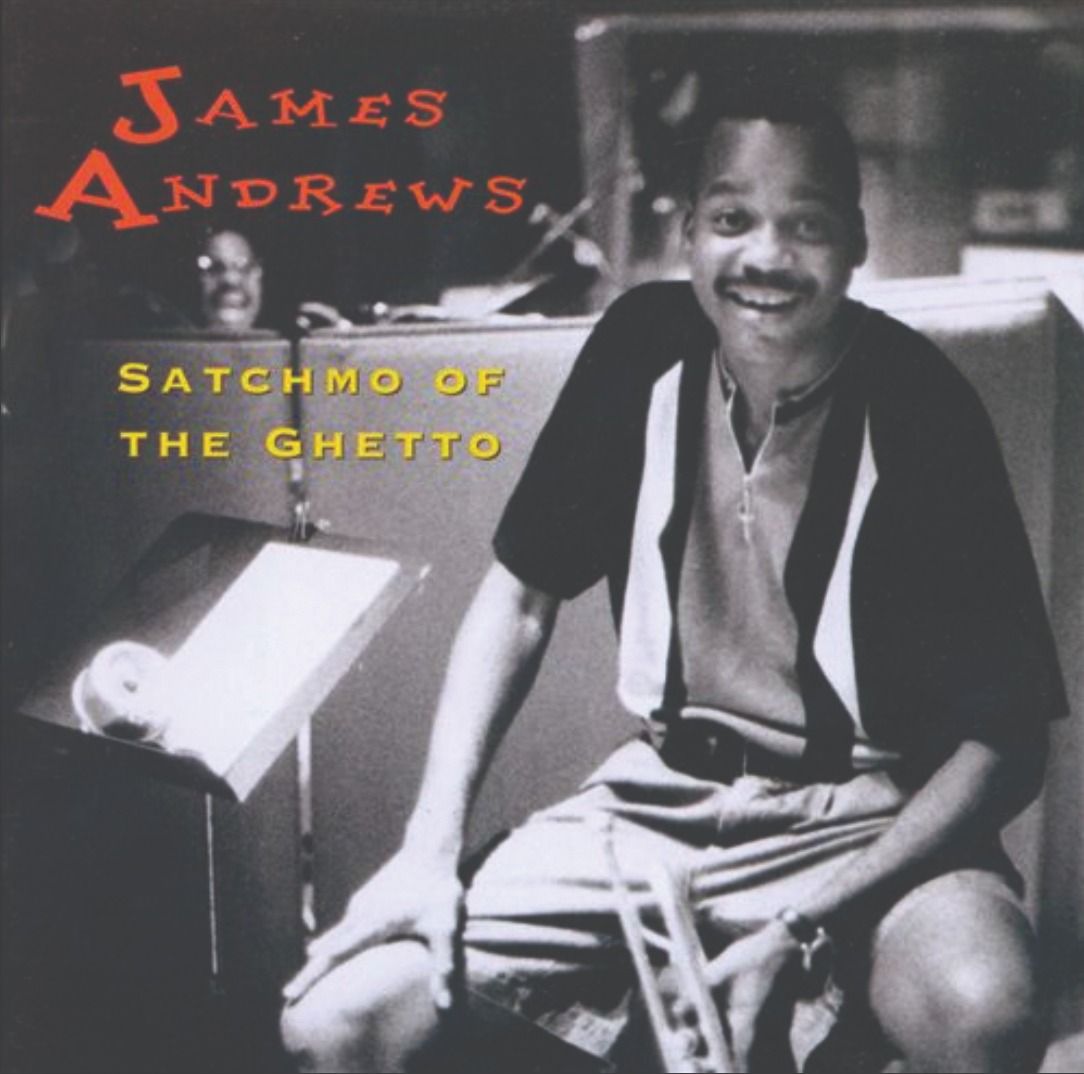 Another great learning experience that James felt heightened his skills as an entertainer was touring Europe with New Orleans musician Tuba Fats. He recalled, "I started playing with Tuba Fats in Jackson Square. I started learning more songs and more songs and many different ways of entertaining the people. Tuba Fats taught me a lot of stuff. Me and Tuba Fats go to Munich, Germany and many other cities in Europe. Then we started learning many things about the stage, learning how to perform on the stage, how to read the crowd, how to interact with the crowd from the stage perspective."
Throughout the 1990s, 2000s, and 2010s, James and his band have been asked to perform on film soundtracks, for corporate events, and for weddings. His lively sound has brought him to a litany of countries and cities around the world that he attempted to count: South Africa, Brazil, Ecuador, Colombia, Cuba, Dubai, Saudi Arabia, Marrakech, and Morocco were just a few of them. James regularly performs throughout Europe where he has been collaborating and touring with other well-known artists. He gleamed when he said, "We've been to so many places around the world to spread New Orleans music everywhere. It's been a great joy representing our city."
When asked about why he is asked to tour in Europe so often, James quickly said that it's because traditional New Orleans Jazz is the "Holy Grail." "That's the top of the line, top shelf of New Orleans culture. Everything feeds off of traditional second line New Orleans jazz; the beat, the rhythm, the melodies, the traditional jazz of our city. You've got the funk, you've got the blues, you've got everything, and they feed off of that. The second line rhythm of jazz is the top shelf of New Orleans culture."
----------------------------------------------------------------------------------------------------------------------------------------------------------------------------
Artist Frenchy on James Andrews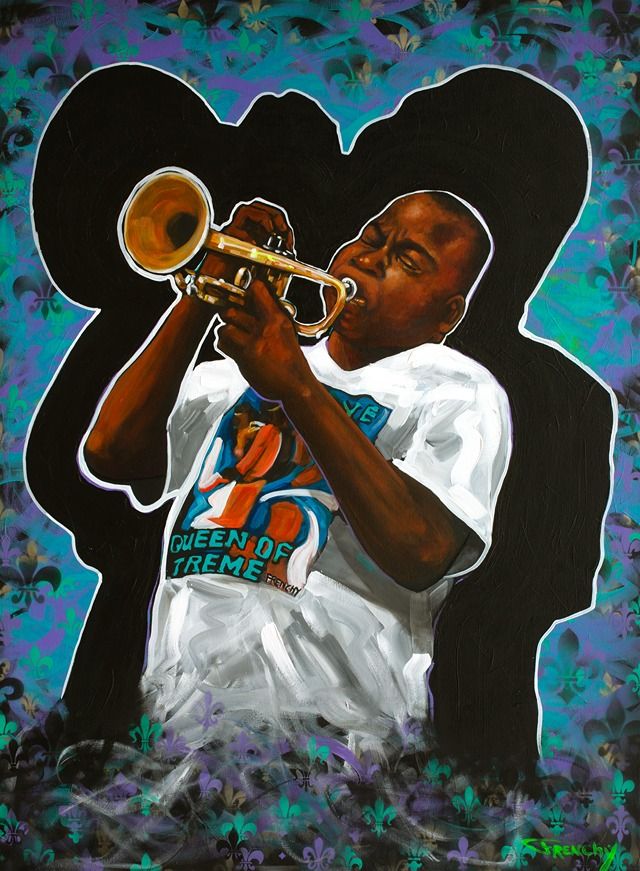 James Andrews (aka 12) and I go back over 25 years. My earliest "foggy" memories take me back to Donna's on Rampart, and my first ever second line. In 1998, I was granted a Jackson Square artist license. James vouched for me to Tuba Fats, Glen David, and the Jackson Square Brass Band. They would let me paint live and hang my paintings for sale on the fence directly behind the band. Every day, James would go pick up his lil' brother Troy from school, just a few blocks away. Sometimes they would pass back by the cathedral on the way home, and Troy, who was shorter than his trombone at the time, would join in with the band, and like magic, the crowd would grow and grow. As a lil' brother myself, I always looked up to James, especially when it came to family-how much he loved and looked out for Troy, Glenn, and friends.
Fast forward to September 2001, and I signed a lease for a gallery and an upstairs apartment at 319 Royal Street. James lived only a few blocks away, and we spent many "daze" pipe dreaming with the likes of John Sinclair, Willie Metcalf, Marcel Richardson, etc. We had a fun time in Amsterdam and many other vicarious situations, with many more still to come.
James has been behind the scenes his whole adult life working with our NOLA kids to make sure that the "brass band tradition" will never diminish. Currently we have more working brass bands than ever. James, 12, the Satchmo of the Ghetto is a true "cultural ambassador" for New Orleans. If you have ever seen him lead a second line, you already know.
I am honored to have been chosen to paint a portrait of my friend for the Where Y'at Jazz Fest 2023 issue.
Maximum love, light, and respect, my brother, 12—you are a bad mofo, ya hurd! —Frenchy