Everyone loves a view. And what better way to take in picturesque views of the Mississippi River and New Orleans skyline--especially at sunset--than while enjoying delicious bacon-wrapped scallops and beef hibachi skewers? Come party on the famous Creole Queen Paddlewheeler during the Sunset River Cruise on Saturday, May 25. Roll on the river while sipping cocktails and nibbling on delicious bites, like stuffed crawfish balls and mini-muffulettas. In addition to passed hors d'oeuvres and beautiful scenery, there will be prizes and a photo booth, and the Young Pinstripes Brass Band, the Free Agents Brass Band, and DJ AKA Fool will be providing live music to while you drink, dance, and digest.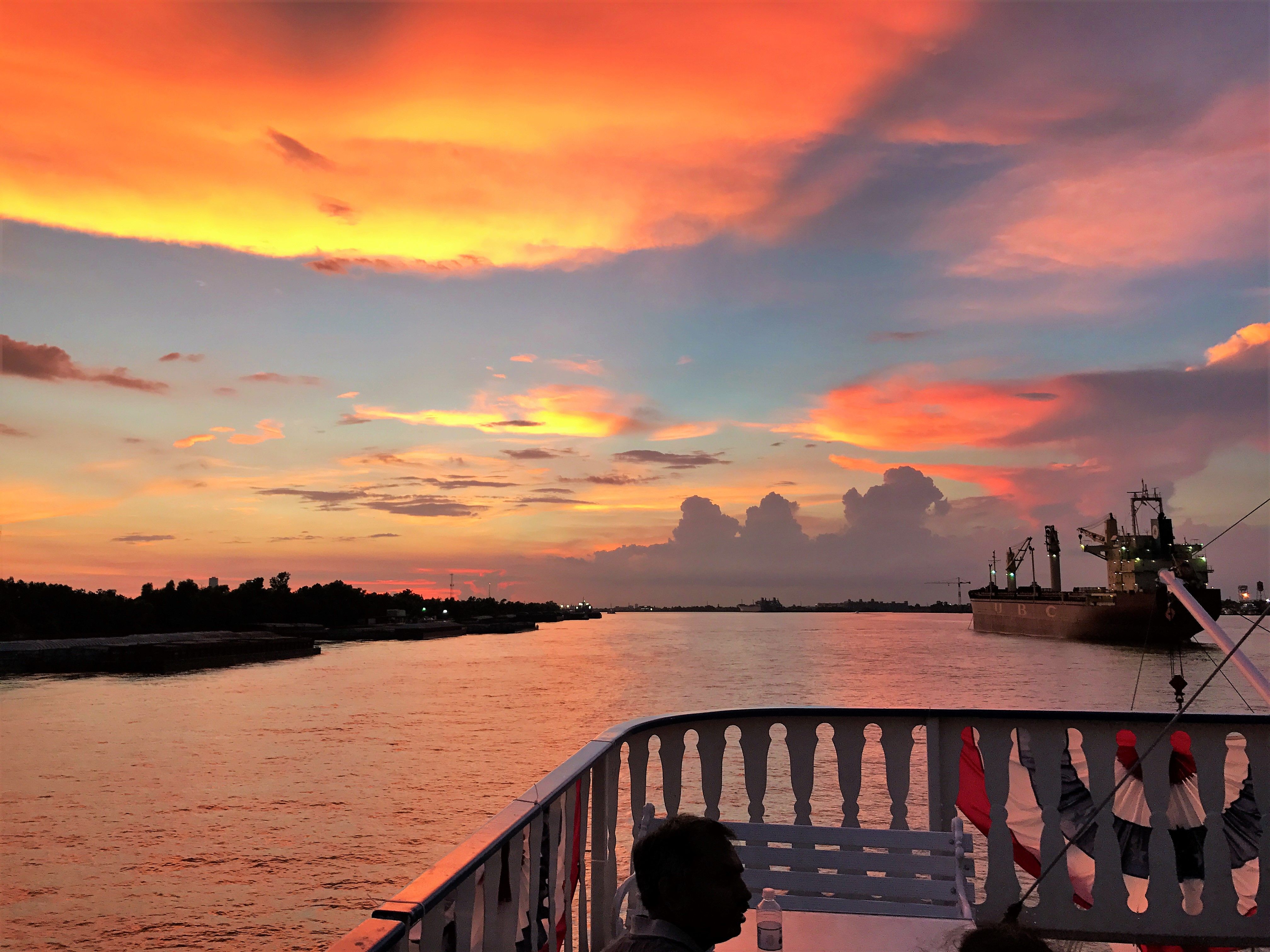 Brought to you by Reviver Events, the cruise is from 7 until 9 p.m., but the fun begins before the boat even starts moving. Boarding starts at 6 p.m., so get there early to get on board and get the party started. And you can keep the good times rolling even after the boat ties up again at 9:00. Following the cruise, everyone will second line from the docks over to Fulton Alley for an awesome after-party. There, cruisers will be allowed into the game parlor and will also be able to take advantage of four lanes of free bowling!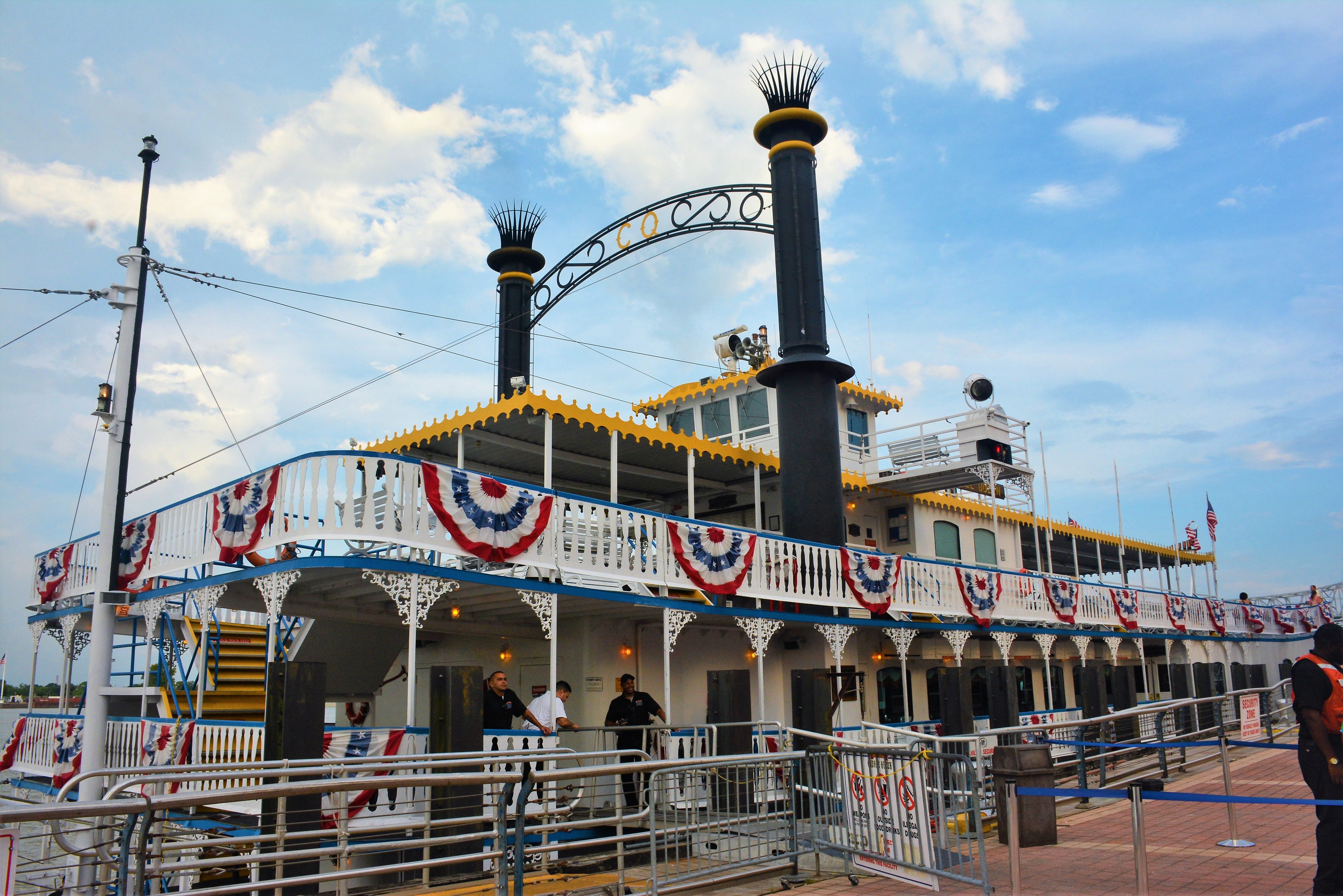 There are three levels of tickets available, depending on how fancy you want to make your cruise. General admission tickets are $70 and include food, entertainment, fun, and all those great river views; drinks can be purchased at the cash bar. Or, step it up to the $85 "Party Cruiser" tickets, which also include two call-brand drink tickets and entry in a raffle, in addition to everything else you get with general admission. And if you really want to cruise in style, opt for the VIP Experience. For $105, you can get all of the above, plus open bar (call brands). All tickets can be purchased at nolasunsetcruise.eventbrite.com. Get yours now.If you miss this party, you're really missing the boat!
The Sunset Party Cruise is Saturday, May 25, from 7 until 9 p.m. Boarding and partying start at 6 p.m. The Paddlewheeler Creole Queen, 1 Poydras St., on the dock. After-party immediately following at Fulton Alley, 600 Fulton St. For tickets or more information, go to

nolasunsetcruise.eventbrite.com.