Where to Find Halal Bites in Greater New Orleans During Ramadan
In a city that has a long history of Catholicism, as well as a historic and influential Jewish community, it's easy to forget that New Orleans, as well as Jefferson Parish, both have a lively Muslim community.
While maybe not as visible as other communities in Greater New Orleans, there are definitely noticeable signs that there are followers of Islam within the area, such as the Masjid Omar Mosque in Harvey and the Masjid Abu Bakr Al Siddiq Mosque/Jefferson Muslim Association Center in Kenner. And there's no doubt that they are preparing for a very important holiday that begins near the end of March—the month of Ramadan.
The ninth month of the Islamic calendar, which will take place this year from March 22 to April 20, the month of Ramadan is a very important time for practicing Muslims because it is believed that is when God (or Allah) revealed the Qur'an to the Prophet Muhammad. During this month, according to Jane I. Smith's Islam in America, all able-bodied Muslims of a certain age are obligated to refrain from eating and drinking—as well as smoking, lying, having intercourse, and using foul language—every day during daylight hours as a form of physical and spiritual prayer. Only either before dawn or after sunset are Muslims allowed to partake in food that is halal, or "lawful," under Islamic dietary laws, such as cud-chewing animals including cattle, lamb, and goat that are properly slaughtered.
There are actually quite a few restaurants in the Greater New Orleans area that specifically serve halal food, so local Muslims are able to get through the month of Ramadan with some ease. And just because these restaurants serve halal food doesn't mean non-Muslims can't go and enjoy them for themselves. These places in Orleans and Jefferson Parishes offer truly delicious food that everyone can enjoy. So if you're a practicing Muslim looking for dinner or a non-Muslim who wants to show some solidarity with the local community, these are some really great places you can go to for a late night bite.
Halal in NOLA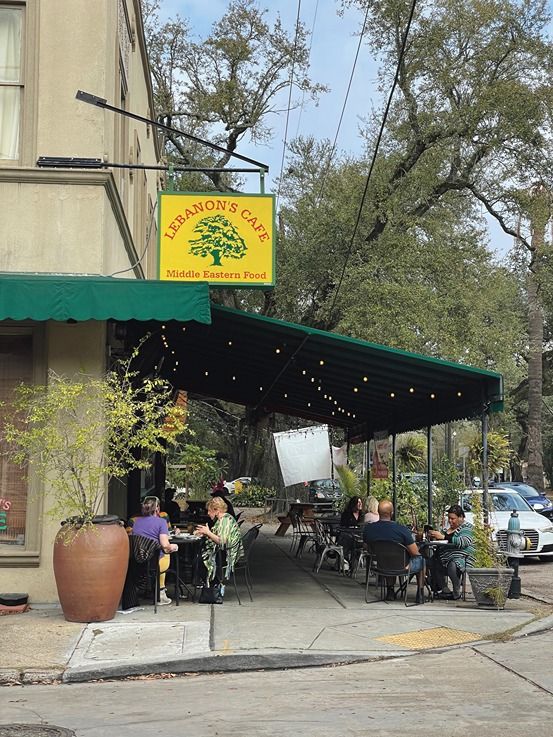 In New Orleans proper, Lebanon's Café is an absolute must visit for anyone looking for great tasting Mediterranean food in the Crescent City. Located at 1500 S. Carrollton Ave., Lebanon's is one of the highest rated Middle Eastern eateries in the city and serves Lebanese classics such as kibbeh (a deep-fried snack filled with ground beef and pine nuts), tabouleh salad, and baba ghanoush (eggplant dip). Other plates from the restaurant's extensive menu include kabobs, shawarma, and Lebanon's Café's very famous rosemary lamb chops.
If you'd like to get quick and delicious Middle Eastern food, make sure to hit up Shawarma on The Go. Located at 3720 Magazine St., Shawarma on The Go offers traditional Mediterranean fare including falafel wrap with tahini and hummus, labneh (yogurt dip), and Iraqi lula kabob, which can either be served with chicken or a beef and lamb mixture. If you're not in the mood for Middle Eastern dishes, Shawarma on The Go has you covered with selections of different sandwiches such as Philly cheese steak, burgers, and fried seafood platters.
For a restaurant that has a somewhat familiar yet unique approach to it, definitely make sure to check out Anatolia Mediterranean Cuisine at 3100 Magazine St. While serving traditional Middle Eastern plates including shawarma and delicious hummus, the restaurant sets itself apart from the rest by serving traditional Turkish cuisine as well. Order the restaurant's delicious hot Turkish tea and expand your horizon with plates such as the beyti kabab topped with tomato sauce and yogurt, the adana kabob (made from lamb), and acili ezme (a spicy dip). Finishing your meal off with Turkish coffee and baklava is highly recommended.
Westbank Halal Eats
For anyone willing to travel to the Westbank, there are a good number of halal spots on that side of the river as well. One of the best Middle Eastern restaurants in the entire Westbank is definitely Cleopatra Mediterranean Cuisine, located at 2701 Manhattan Blvd. in Harvey. Baked pita bread with olive oil, balsamic oil, and za'atar spice, as well as a plate of pickled vegetables, are complimentary appetizers there and all entrees come with your choice of salad or lentil soup. The filet mignon kabob, the sayadieh samak (fish and rice), and the gyro plate are all absolutely fantastic.
If you're really hungry but don't want to wait around for your food for too long, then make sure to stop at Sultan's Shawarma Shack at 444 Lapalco Blvd. in Gretna. There, you can order shawarma, gyro, and falafel wraps and subs, as well as bowls that come with hummus, salad, rice, and pita bread. For something a little different, try the chicken/beef shawarma wrapped in saj (unleavened flatbread) or the feta cheese fries. Shawarma Shack also has a "limonana" drink, which is a frozen mint lemonade.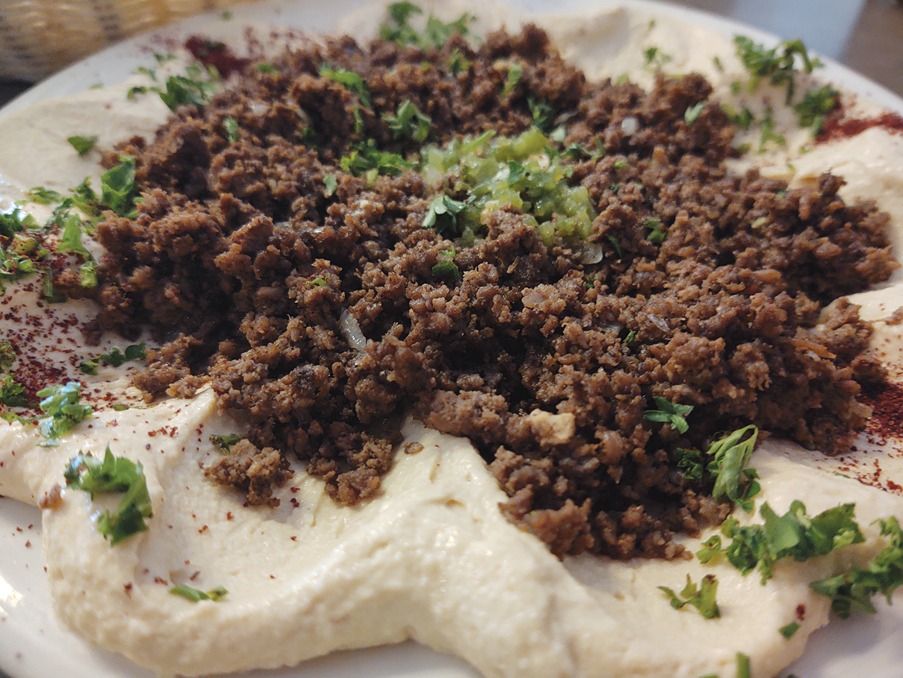 Not too far from Sultan's Shawarma Shack is also Sahara Café, located on 401 Realty Dr. in Gretna. The restaurant serves all of the typical fare that is to be expected including falafel, shawarma, gyro, and kabobs and it all tastes great. The musabaha (hummus with whole cooked chick peas and jalapenos) and the foul mudammas (fava bean dip) are both interesting appetizers that should be experienced. The restaurant also has unique desserts such as nammura (semolina cake) and ma'amoul (date and pistachio filled cookies).
Just because the month of Ramadan is meant as a time of fasting doesn't mean you can't go out and enjoy some great tasting halal food. When the sun sets, these restaurants on both sides of the Mississippi River will be there to fill your empty stomach.