Festivals are back in New Orleans and the National Fried Chicken Festival is just one of many making a return this October, along with the much awaited Jazz Fest and French Quarter Fest. The National Fried Chicken Festival will be celebrating its fifth chicken-loving year in a brand-new location. Usually held at the Woldenberg Riverfront Park, the event, which will take place October 23 and 24, will now be moving to the New Orleans Lakefront.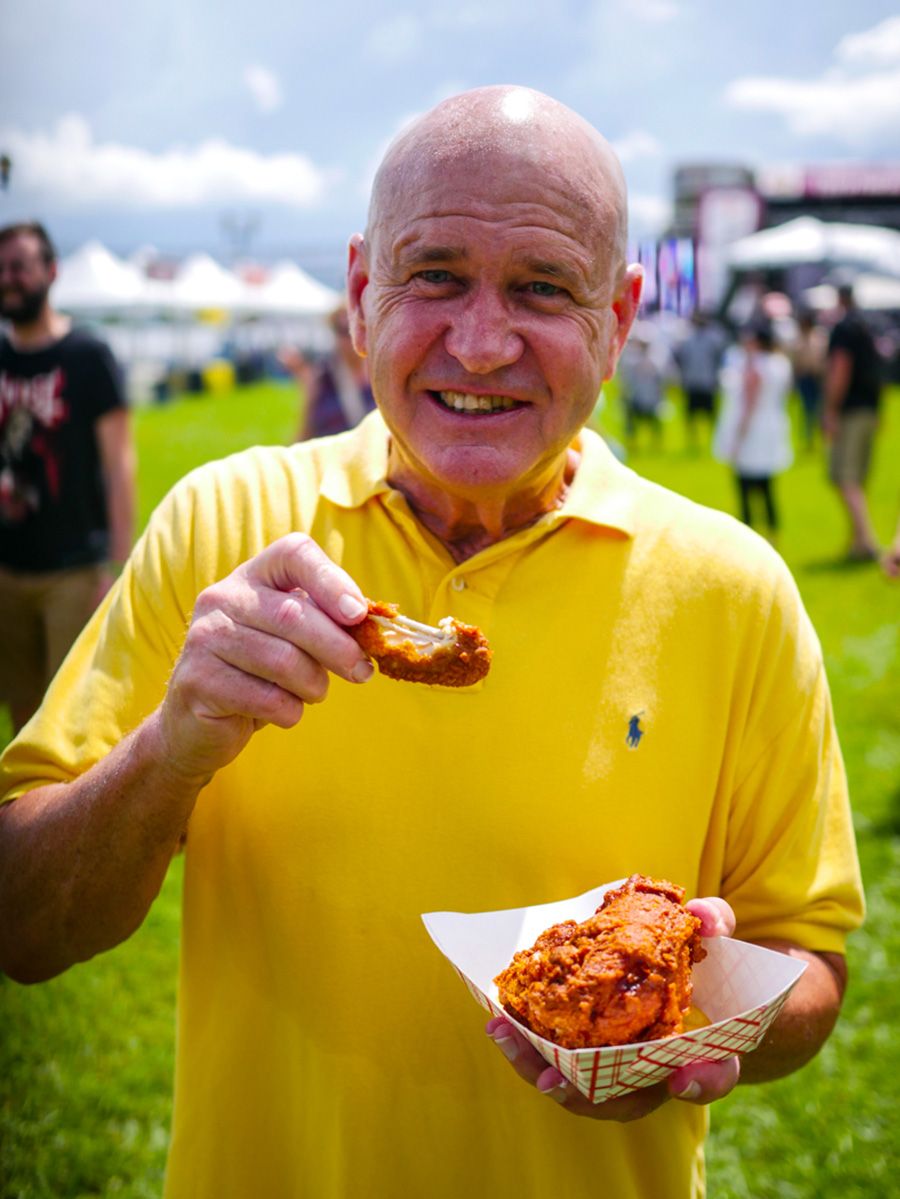 The change comes as a result of on-going pandemic restrictions and concerns for safety, according to the festival's press release. Spreading the event out from Franklin Avenue to Seabrook Bridge at the Lakefront will double the square footage that's available at Woldenberg Riverfront Park, allowing fest-goers to social distance with ease. Louis J. Capo, executive director of Lakefront Management Authority, said the Lakefront not only provides a beautiful location for the National Fried Chicken Festival, but also ensures that everyone can social distance and enjoy the festival safely.
FCF Executive Producer and President/CEO of the Spears Group Cleveland Spears, III said he's grateful that the festival is able to return this year and to a new and exciting location.
"We're looking forward to safely gathering and providing a platform to support small, independently owned restaurants, sponsors, and performers after such a challenging year," Spears said.
Not only did Spears promise fest-goers a new venue, he also promised a few other new and exciting things that the festival has in store, like "more restaurants, more attractions, and an enhanced guest experience." This will include over 33 chefs and restaurants from across the country, performances on two stages, and new sponsor activations, according to the festival's press release. The "Best Fried Chicken Contest" and "Best Use of Chicken in a Dish Contest" will also be returning to the festival this year.
The National Fried Chicken Festival, which drew over 183,000 attendees in 2019, will be the first event to take place at the Lakefront in over 15 years, according to the festival's press release.
"We've waited years for an event to return to the Lakefront, and we could not think of a better fit than the National Fried Chicken Festival," Capo said.
Todd Graves, CEO of Raising Cane's, which is the presenting sponsor of the 2021 festival, said he's excited that the National Fried Chicken Festival is returning this year.
"We look forward to having all of these great restaurants showcasing their dishes and to once again fest together safely," Graves said.
For more information, visit friedchickenfestival.com.