National Fried Chicken Day was on July 6 and, even if you didn't get your crispy chicken fix that day, don't fret! The National Fried Chicken Festival has released more information about its fall festival to coincide with this national holiday. You can make up for any lack of fried chicken consumption on National Fried Chicken Day at the fest in October.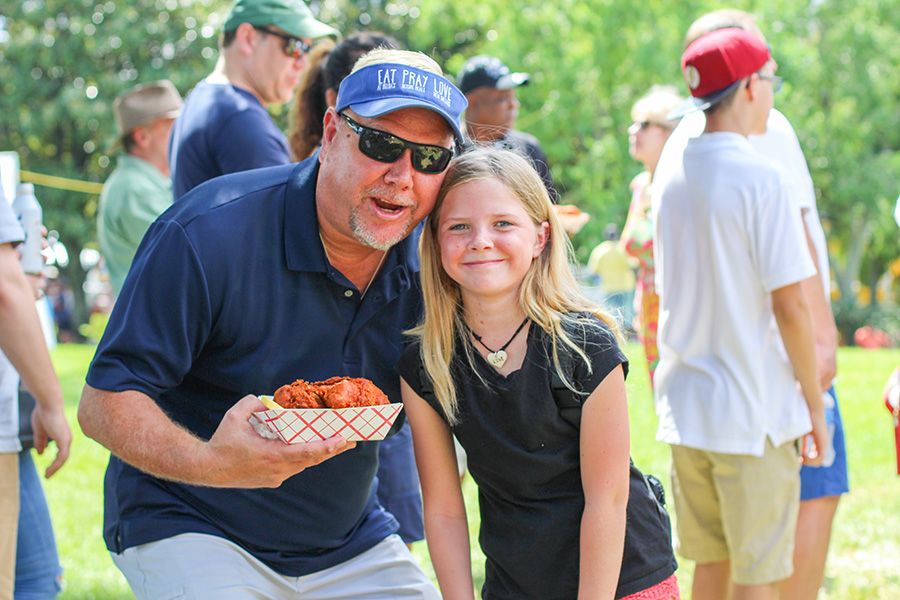 In May of this year, festival organizers announced that the National Fried Chicken Fest would be moving from its original location to a new home along the lakefront on Lakeshore Drive in New Orleans. This will provide the festival with significantly more space, allowing vendors and fest goers to spread out widely throughout the one million square feet available.
Festival organizers also announced two new additions to the festival, including a Cultural Marketplace created in partnership with the New Orleans Tourism and Cultural Fund. The marketplace will feature 10 non-food vendors that aim to represent different aspects of New Orleans culture, according to the festival's press release. On October 24, there will also be a Super Sunday-style procession of Mardi Gras Indians and a second line thanks to the fest's partnership with the fund.
"Providing a platform and supporting our city's culture bearers and cultural institutions is the mission of our organization," President and CEO of the New Orleans Tourism and Cultural Fund Lisa D. Alexis said. "Our partnership with the National Fried Chicken Festival will allow us to support our city's ambassadors while also contributing to New Orleans's cultural economy."
The other new addition to the festival that was announced on National Fried Chicken Day is a custom and classic cars show. This show will feature various souped-up hot rods, motorcycles, trucks, and more from around New Orleans.
"Custom cars are historically synonymous with the New Orleans Lakefront so it's only befitting for the festival to add this new experience as a part of the move to the lakefront," National Fried Chicken Festival's Director of Event Operations Terence King said.
Whether hot rods, a cultural marketplace, tasty fried chicken, or a combination of all three is your thing, the National Fried Chicken Festival this October 23 and 24 is sure to have something for everyone.
To learn more about the festival, visit friedchickenfestival.com.