The New Orleans branch of the United Negro College Fund, Inc., or UNCF, is hosting its annual Mayor's Masked Ball, and it's going to be virtual this year!
The UNCF Mayor's Masked Ball is an important fundraising gala and premier social event for the city of New Orleans, which strives for better education opportunities for students across America. The event will be held on Saturday, March 20, at 6:30 p.m. until 8 p.m. Since the event will be virtual, more information will be provided once you register. Individual ticket sales start at $50. Scholar's tickets at $250 (which includes admission for two guests and being listed as a "Friend of UNCF" during the program), as well as many sponsorship packages, are also available.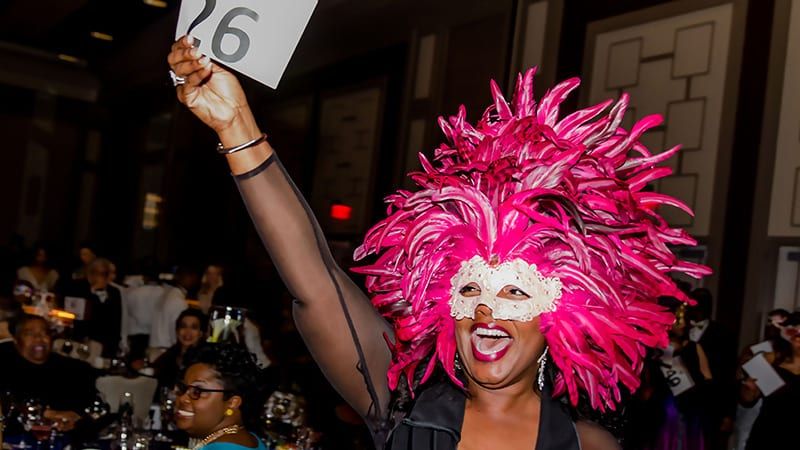 This year's event will be hosted by New Orleans Mayor Latoya Cantrell and is sponsored by a diverse group of individuals and corporations that are dedicated to UNCF's mission of investing in the education and future of America's students. This year will include special guests like acclaimed actor Samuel L. Jackson, Grammy-nominated singer-songwriter Kenny Lattimore, Grammy-winning singer-songwriter Chaka Khan, and Broadway star Stephanie Mills.
UNCF was created to help under-represented students have an equal opportunity at achieving a college education, to increase the annual number of African American college graduates, and to ensure students are college-ready, can enroll in college, and persist all the way to graduation. UNCF has partnered with over 37 accredited institutions to offer viable colleges option for students. The organization has also invested in institutional capacity to improve student outcomes, created support programs to motivate students to persist on completing their college career, and built awareness of the difficulties faced in the African American community when it comes to educational attainment, as well as worked to cultivate college-going behaviors within the community.
For more information on tickets and sponsorships, please visit uncf.org.