Dixie Brewing Company has announced that they will be joining the Black is Beautiful campaign to raise awareness about the struggles and injustices that people of color face each day. Weathered Souls Brewing Company, located in San Antonio, TX, initiated the Black is Beautiful Campaign, which now has approximate 1,000 participating breweries from all 50 states and 19 countries.
The collaboration aims to show that the brewing community is an inclusive place for everyone of any color. Every brewery that participates is donating the whole 100 percent of their proceeds to a foundation of choice that supports police-brutality reform and legal defenses for those who have been wronged. Beyond the advantages of raising money, Weathered Souls wants to educate people to understand and support one another against racial and judicial injustice in New Orleans.
Dixie Brewing will be donating their proceeds to Operation Restoration. This New Orleans-based nonprofit focuses on empowering women who have been impacted by incarceration and helping them reenter the community. Their website states that they offer support by helping these women "recognize their full potential, restore their lives, and discover new possibilities." The two main goals of this organization are to eradicate racial discrimination and classism from the judicial system, in order to preserve equality in the court and to help those who have been affected in court by these discriminations.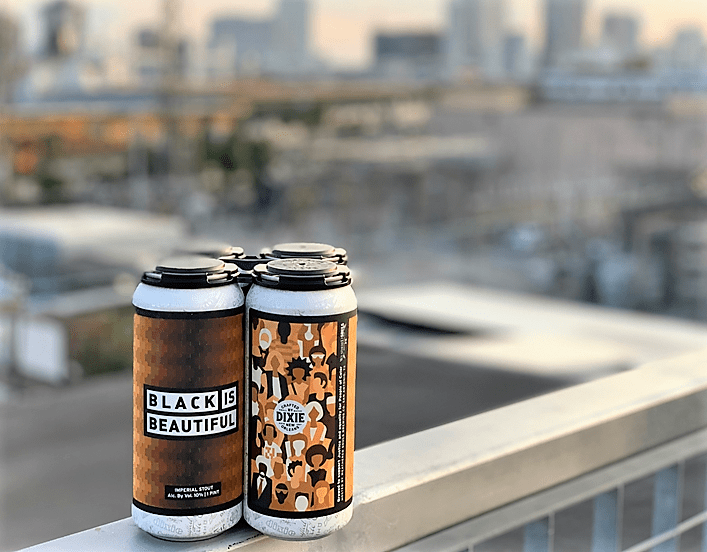 Started in 2019, the Safety and Freedom Fund is a community bail fund that posts bonds on behalf of people who are incarcerated solely because they are poor. The goal of this organization is to end the criminalization of race and poverty by disrupting the criminal legal system that treats poor and mostly black residents differently. Operation Restoration often provides bail assistance to incarcerated women and finds services for the support they might need while their cases are pending.
Speaking on the company's participation in the Black is Beautiful campaign, Dixie Brewing Company general manager Jim Birch stated that it "is an honor to participate in this collaboration and to be joining forces with Operation Restoration." He also emphasized that "working towards equality is something that we can all stand by and something that we are proud of together."
Founded in New Orleans in 1907, Dixie Brewing Company was destroyed by Hurricane Katrina in 2005. In the aftermath of the hurricane, the company had to relocate to a different state until 2017, the year that Tom and Gayle Benson, better known as the owners of the New Orleans Saints and the New Orleans Pelicans, bought a majority of the company. On January 25, 2020, the Dixie Brewing Company returned home and resumed production in New Orleans East.
To make their Black is Beautiful beer, the brewery has simply amped up the hops on Weathered Souls' high-ABV stout to complement the richness of the malt. A taproom-only release, Black is Beautiful is available in 4-packs of 16-ounce cans for $14.99 and single cans for $5. Dixie Brewery suggests crawfish etouffée, chicken marsala, or a Reese's Peanut Butter Cup to go with this stout. The brewery is open for curbside to-go, Thursday through Sunday, 11 a.m. - 6 p.m.
To place your to-go order, click

here

.