Holiday Baking: Southern Red Velvet Cake

The holidays are about many things: music, family, reindeer, snowmen, parties, time off from work, eggnog, sparkly lights, surviving another year, finding fortitude for the next. But let's be honest. The holidays are mostly about one thing: eating.
If spring is the time to work on your summer body, winter is the time to make sure that you've got enough extra layers of insulation to keep you warm. This multi-tiered Southern red velvet cake should do the trick.
Admittance, I'm not a frequent baker. My patience in the kitchen usually taps out around half an hour, so I enlisted help from Tory, a kitchen alchemist, and Elizabeth, our lovely magician's assistant, to make our cake.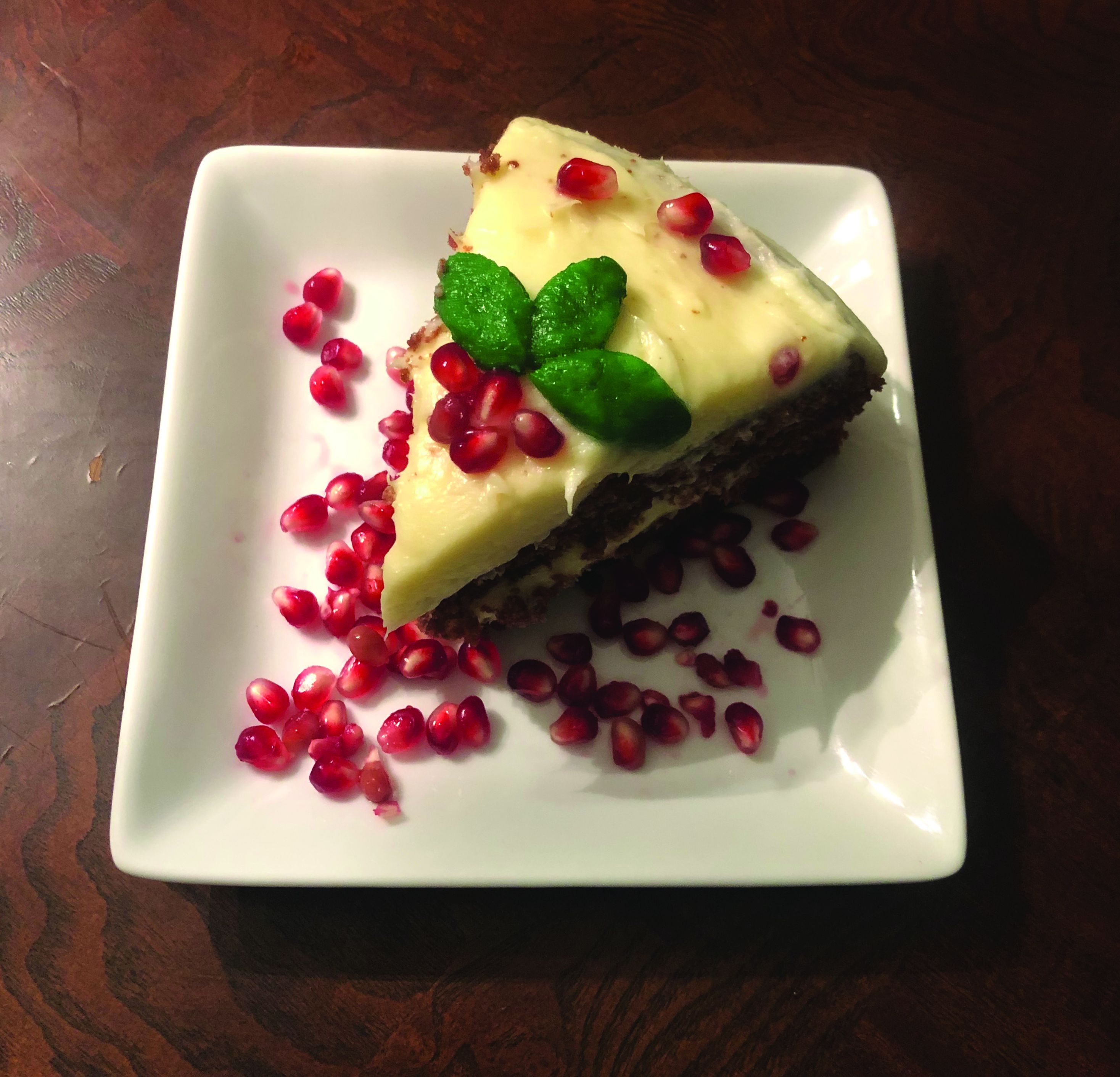 What You'll Need to Stock Your Kitchen
For the Red Velvet Cake
• 3 large eggs
• 1½ sticks of (unsalted) butter
• 1 cup buttermilk
• ½ cup sour cream
• 2½ cups flour
• 1 tsp baking soda
• 1½ cups confectioners' sugar
• 2 tsp red food coloring (optional)
• 2 tsp cocoa powder
• 1 tsp salt
• ½ cup vegetable oil
• 2 tsp pure vanilla extract
• 1 tsp white vinegar (yes, vinegar!)
For the White Chocolate Cream Cheese Frosting
• 1/2 lbs. cream cheese

• 1 stick (unsalted) butter (bothcream cheese and butter should be at room temperature)
• 2 cups confectioners' sugar (sifted)
• 6 oz white chocolate
• 1 tsp pure vanilla extract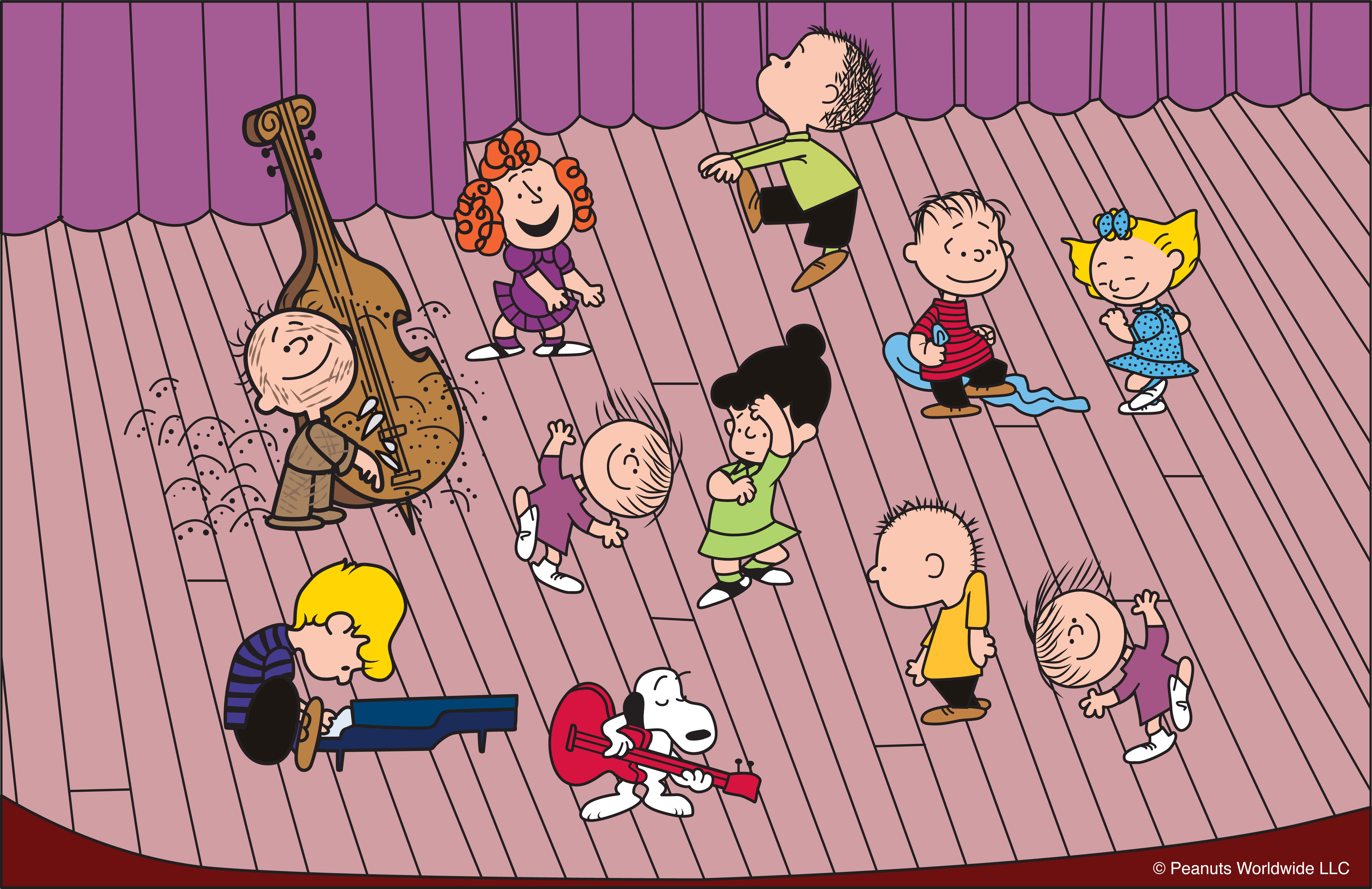 Soundtrack
Everyone's got their winter favorites. My mom and I always stick to jazz versions of holiday classics. It's hard to go wrong with:
• Oscar Peterson
• Wynton Maralis
• Eddie Higgins
…or the definitive, A Charlie Brown Christmas.
But, no judgment here. You could also throw on your:
• Kenny G
• Michael Bublé
…or Harry Connick Jr.
The important thing is, without the music, the cake won't be as smooth!
Preparation

First thing's first:
• 4 Preheat the oven to 350 degrees.
• 4Lightly oil three round cake pans. (This recipe can be done with three thin layers, but I only had two cake pans at hand, so I opted for two super-fluffy ones.)
• 4Cut parchment paper to size and place it in the bottom of the pans. (If you don't have parchment paper, don't sweat it. Using it will make the cake layers easier to remove and the pans slightly easier to clean, but using it or not using it won't affect the recipe.)
Making the Cake
• 4 Beat 1½ sticks of butter, ½ cup vegetable oil, and 1½ cups confectioners' sugar together until fluffy. Add the 3 eggs, one at a time, and mix. Set aside.
• 4 Whisk together 1 cup buttermilk (regular milk is an acceptable substitute), ½ cup sour cream, 2 tsp vanilla, and 1 tsp vinegar (apple cider, if you've got it).
• 4 Sift together 2½ cups flour, 1 tsp baking soda, 1 tsp salt, and 2 tsp cocoa powder in another bowl. Get your helper to slowly pour the dry ingredients into the wet ingredients while you mix them with the electric mixers. Add 2 tsp red food coloring and stir. (Again, food coloring is optional and merely makes the red velvet appear redder). The powers of cocoa powder, buttermilk, and vinegar combined should actually give the cake a natural reddish tint as the cocoa powder has its organic pH reaction to the acid.
• 4 Pour the cake batter into the pans (try to distribute equally). Put the pans in the oven and bake them at 350 degrees for approximately 30 minutes, rotating the pans at the 15-minute marker. (Stick a fork or a toothpick in one of the cake layers. If it comes out clean and batterless, you've done the job.)
• 4 Delicately remove the cakes from the pans and let them cool entirely before frosting them. While they're cooling, make your frosting.
Making the Frosting
• Warm the 1/2 lb. of cream cheese.
• Warm the 6 oz of white chocolate. Stir them together.
• Allow the mixture to cool. Use an electric hand mixer to whip 1 stick of (unsalted) butter until it is fluffy.
• Slowly add in 2 cups of confectioners' sugar (sifted).
• Add the 1 tsp vanilla.

• Mix all components together with the mixer set to medium-low, then ramp it up to medium-high.
• Set to cool, then frost each top of your cake layers, stack them on top of one another, and frost the sides.
Decorating the Cake
I topped my cake with pomegranate seeds and marzipan that I shaped into leaves and dyed green with a squeeze of food coloring. The crunch and the fresh bitterness of the seeds was a nice contrast to the sweetness of the frosting. But feel free to decorate however you're feeling inspired to.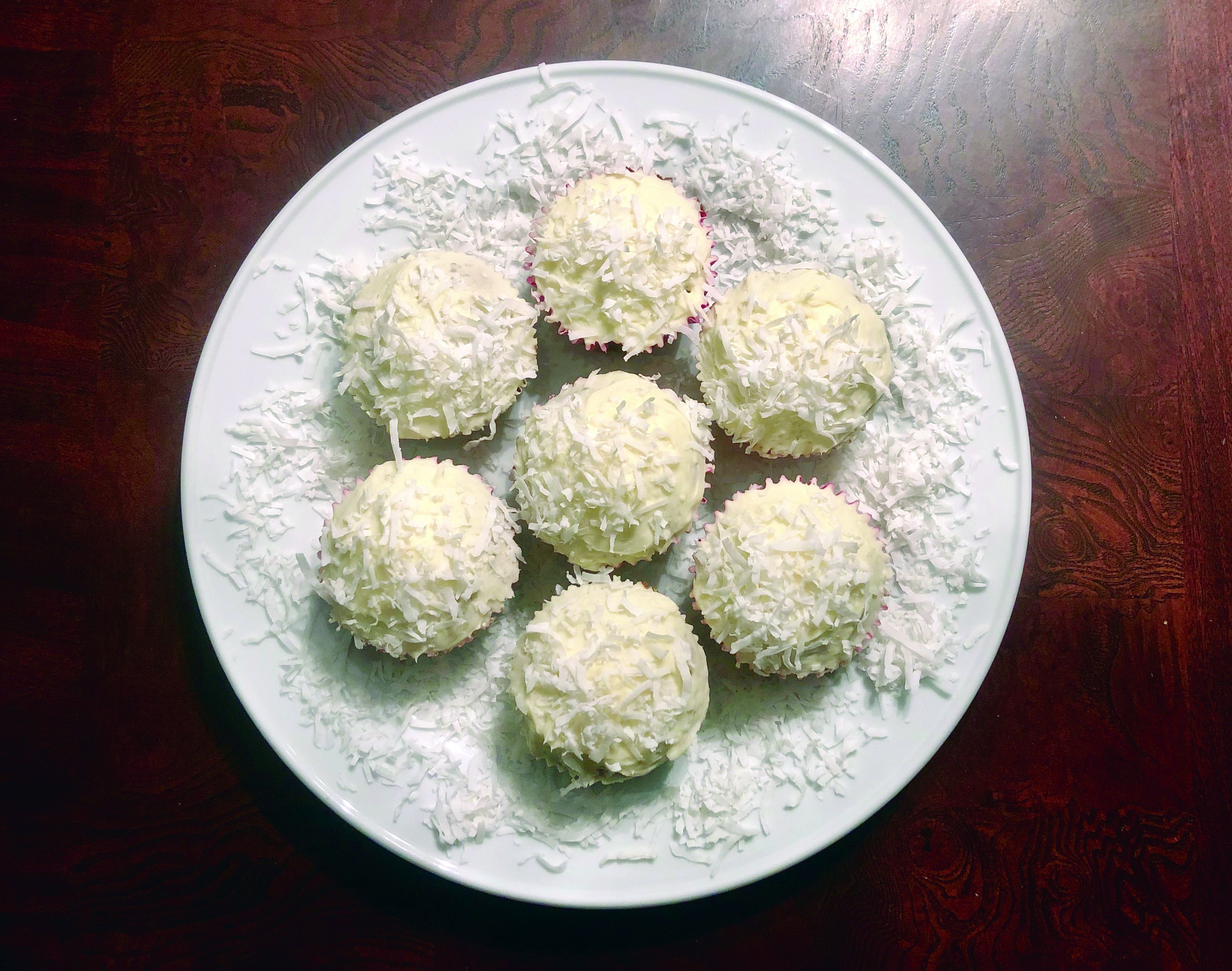 Snowy Cupcakes

Since we made our red velvet cake with two layers instead of three, we ended up with a lot of extra batter—and that became cupcakes. We did eat all the frosting, though, and I'm aware that cream cheese frosting, while classic for a red velvet cake, isn't everyone's cup of tea. So, here's a recipe for a simple, classic vanilla frosting.

Vanilla Frosting Substitute

Use an electric hand mixer to whip a (room-temperature) stick of butter until it's fluffy and smooth. Add in ¼ cup of whole milk (also at room temperature), 3 cups of powdered sugar, and 1 tsp of pure vanilla extract. Beat until you've got your frosting.

Decorating the Cupcakes

There are so many options for cupcake decorations. Edible letters (pre-made or hand-drawn with icing) are great for spelling out a greeting across the tray or making custom cupcakes for each eater. Edible snowflakes are also available for the season. Any embellishment is a nice touch. I love coconut, so, after frosting the cupcakes, I simply dusted them and the plate with coconut shreds, which came out looking like snow.

Happy Holiday Baking!
[All photos by Sabrina Stone]