The Beauregard-Keyes Historic House & Gardens, also referred to as the BK House, is hosting a "Summertime" courtyard concert featuring Bon Operatit! With family and friends finally beginning to gather safely again, this concert is the perfect place to take dad this Father's Day.
The concert will take place on Sunday, June 20 from 6 p.m. to 8 p.m. Ticket prices range from $35-40, depending on if you wish to buy an individual seat or a seat at a table.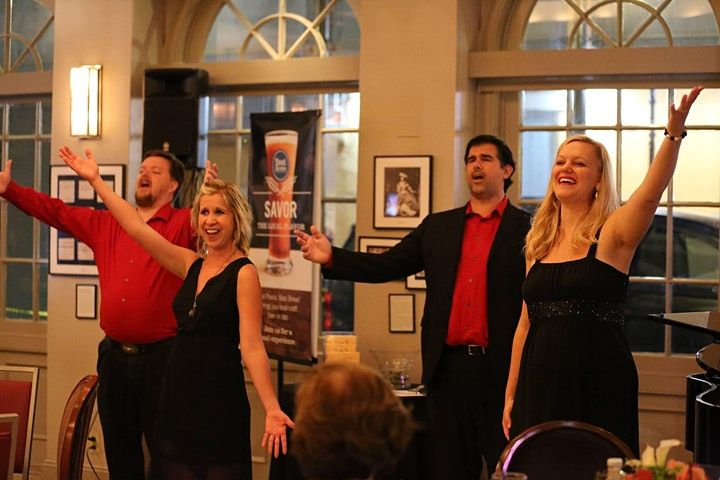 The talented main act, Bon Operatit! is known for its show-stopping performances at different festivals, weddings, and events around the New Orleans area. Lauren Mourney Gisclair, Mary Penick Akin, Joseph Akin, and Jacob Penick make up this ensemble of singers that will perform. The quartet has been performing together since 2016 and is excited to sing classics by artists such as George Gershwin, Rodgers and Hammerstein, and Jerome Kern.
Just as the group's name suggests, the group performs popular opera and musical theater hits. This is a special concert for Bon Operatit! since it is their first public performance in the French Quarter since the start of the pandemic.
Beattie's Distillers is a sponsor for the event and will provide each guest with one complimentary summer-themed cocktail to enjoy at the concert. Additionally, guests are allowed to bring their own drinks to the event.
Located in the French Quarter, the BK House is a historic landmark that encapsulates important New Orleans history. The house was first built in 1826 and still maintains the original Creole and American features that were first put in place at the historic setting. Funds from the concert will go towards generating restoration and improvement projects at the BK House.
For more information and to purchase tickets, please visit bkhouse.org.