Being the official cocktail of New Orleans since 2008, the Sazerac cocktail is a staple in the New Orleans community. To celebrate this cocktail, Sazerac Cocktail Week is being hosted by the Sazerac House, beginning on Monday, June 21 and ending on Sunday, June 27. Sugar, Peychaud's Bitters, Herbsaint, Sazerac Rye Whiskey, and a lemon twist are the five traditional ingredients found in the flavorful Sazerac cocktail. The Sazerac House is planning on celebrating this week with some fun exhibits that explore these ingredients.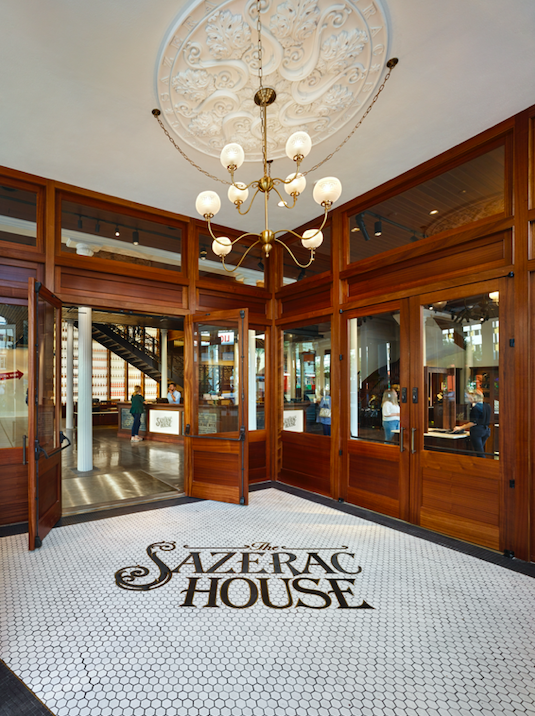 "During this week of celebration, we showcase the simple ingredients that, alongside time-honored techniques, make the Sazerac cocktail the ideal way to taste the history of New Orleans," Miguel Solorzano, general manager of the Sazerac House, stated.
To explore the importance of sugar, there will be an exhibit on the second floor of the Sazerac House that showcases different types of sugar, including cane syrup, sugar cubes, and crystals. The exhibit on the third floor will focus on Peychaud's Bitters with a bitters tasting. Guests will also be able to sample Herbsaint, learn about the process of making Sazerac Rye Whiskey, and taste freshly made lemonade to highlight the importance of the lemon twist. Lastly, Sazerac Cocktail Week would not be complete without the chance to taste a perfectly made Sazerac cocktail for yourself.
The Sazerac House is partnering with Makin' Groceries with the New Orleans Musicians' Assistance Foundation throughout May and June. This foundation's mission is to provide healthy meals and resources to people in the community who suffer from food insecurity. For each bottle of Sazerac Rye Whiskey sold in Louisiana, the Sazerac House will donate $1, up to $10,000 maximum. During only the month of June, the Sazerac House will also donate $1 for every person who pays a visit to the Sazerac House, $1 for every bottle of liquor sold, as well as 10% of the profits from any Sazerac Cocktail Week Commemorative items. Participating in Sazerac Cocktail Week is a great opportunity to enjoy some time at the Sazerac House while also giving back to a great local cause.
For more information, please visit sazerachouse.com.