Many know New Orleans as home to the best food and music that ties in a never-ending stream of culture growing out of the city, but the city also offers beautiful scenery. One neighborhood is even called the
"Garden District"
due to its wonderful array of homes surrounded by beautiful flowers and trees. The Big Easy does not just offer the best food for catering your wedding but the most beautiful venues too.
Containing some of the best locations for your big day, no matter what type of environment, know that this city has multiple options if you want to get married here in New Orleans, Louisiana.
The Prettiest Wedding Venues in NOLA
1. Balcony Ballroom
4738 Utica Street, (504) 885-8001, https://www.balconyballroom.com/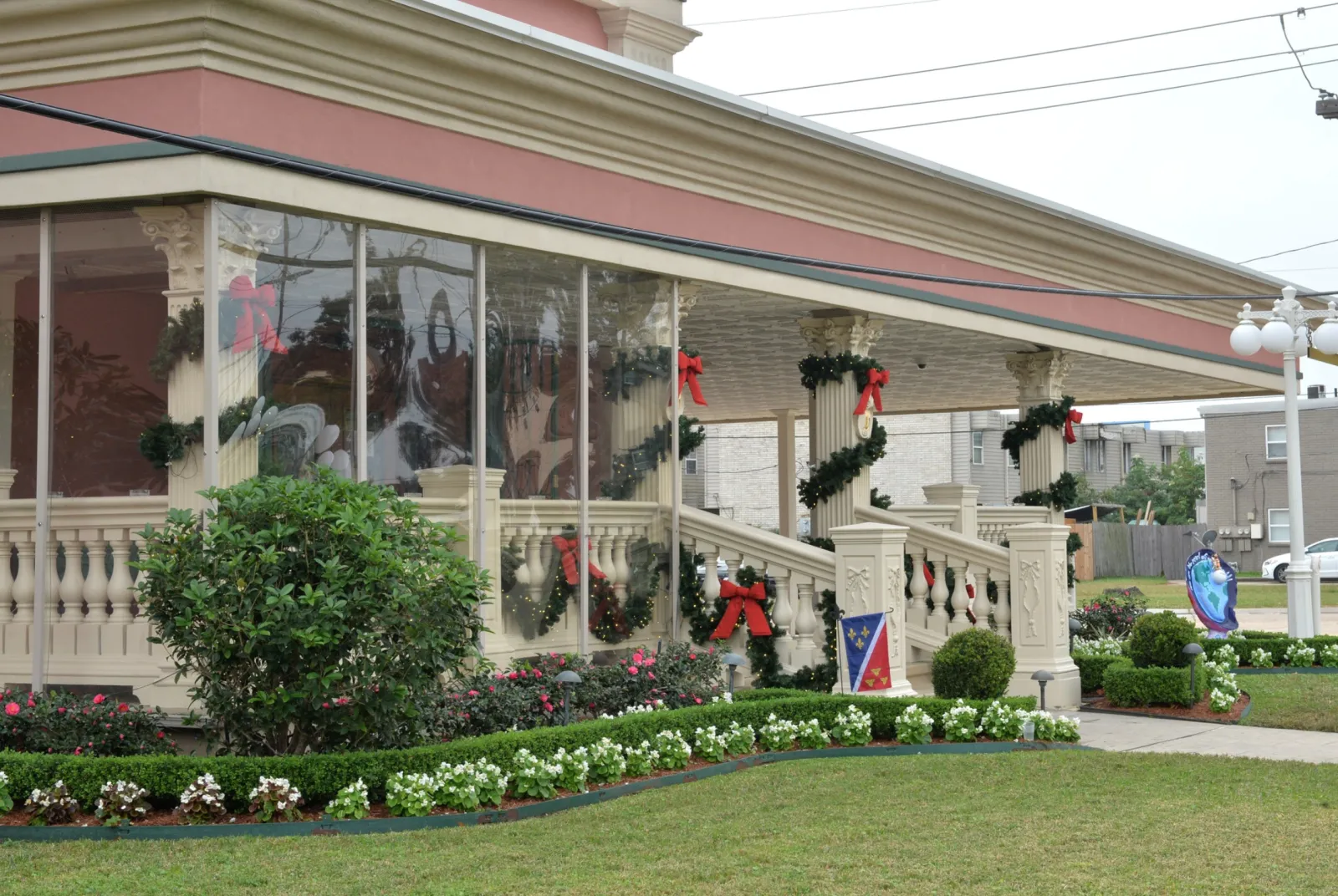 At Balcony Ballroom, there is not one thing they have not thought of to accommodate the newlyweds and their loved ones. They are an all-inclusive one-stop shop, from personalized wall projections to staff workers ready to box up your cake and presents. Their service can not be beaten in contrast with their gorgeous sky-high ceiling ballroom and outstanding photo-ready area for separate groups and a section just for the bridal party. Every bridal party is offered one open bar, gourmet food of your choosing, a separate bridal suite, an enormous full-length mirror and a private restroom.
Balcony Ballroom is so committed to making your wedding as stress-free as possible that they even offer full wedding packages called "Just For Hue." These packages obtain everything that you may possibly need for your day to be filled with everything you could imagine, plus a design specialist to help. From table linens to gourmet food to monograms of your name on the wall, this venue will surely make it happen.
2. Marché
914 N. Peter St., (504) 586-1155, https://marcheneworleans.com/events/weddings/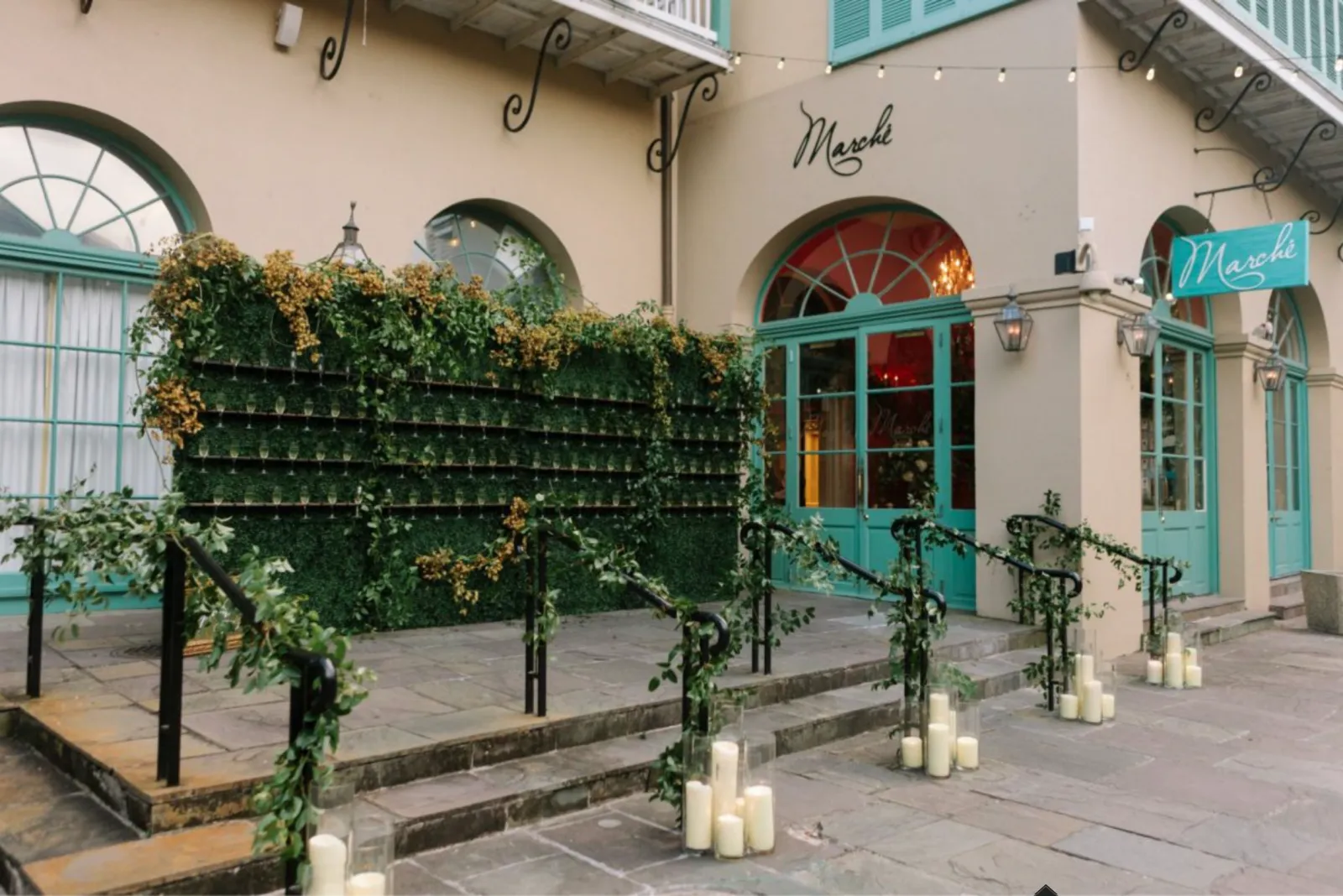 Marché is located in the French Quarter, where thousands travel to experience the beauty of the oldest public market in America. This venue has a beautiful open floor plan to seat 120 guests in a wide-lit ballroom and 50 guests to sit on the terrace. They also allow customers to choose to combine the area if need be in order to hold up to 300 people. The building also can be merged with the gorgeous Dutch Alley downstairs for cocktail receptions or larger groups.
The venue is for a couple who wants a variety of creams, whites, and ivory to choose from most elegantly. Hand-applied old-world Venetian plaster has been restored to the balconies to ensure your wedding, or any big event is sure to be one that no one forgets.
3. The Chicory
610 S. Peters St., (504) 521-8055, http://chicoryvenue.com/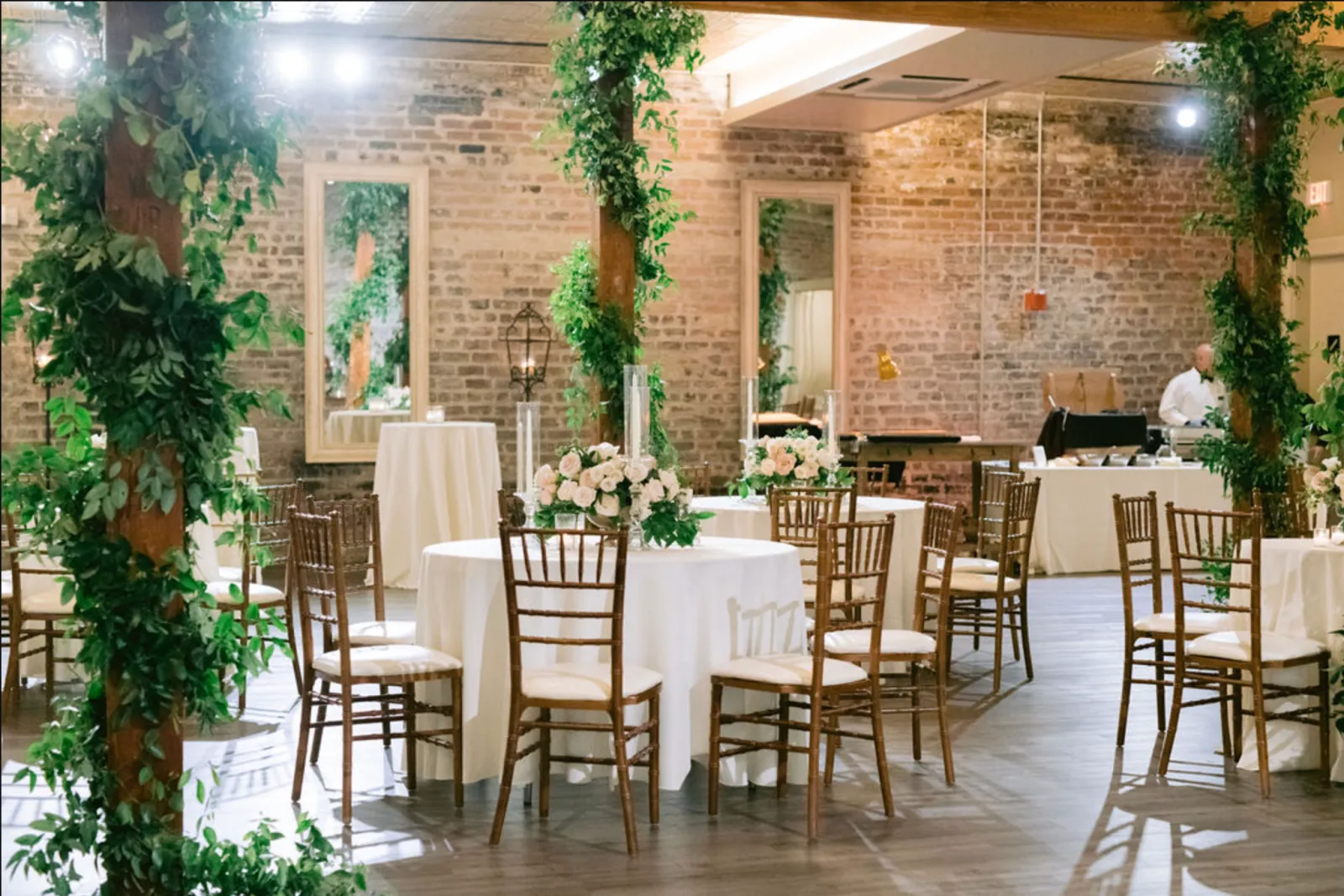 What started out as a simple coffee warehouse has now been praised for being one of the most beautifully styled venues in New Orleans. Built in 1852, this is the perfect place for an aesthetic to make every bride and groom feel like royalty. Gas lanterns, tin ceilings and exposed brick give this space the perfect feel for a classic traditional fee that New Orleans is known to give.
Totaling more than 20,000 sq. ft, the authenticity of each room they offer will be worth every memory you create on your special day. The Fulton room, Gallery, Parlor and Rooftop Deck are different sizes to ensure The Chicory can accommodate any event, big or small. Customers can go to their site to view room sizes and details for each.
4. The Elms Mansion
3929 St. Charles Avenue, (504) 895-9200, https://www.elmsmansion.com/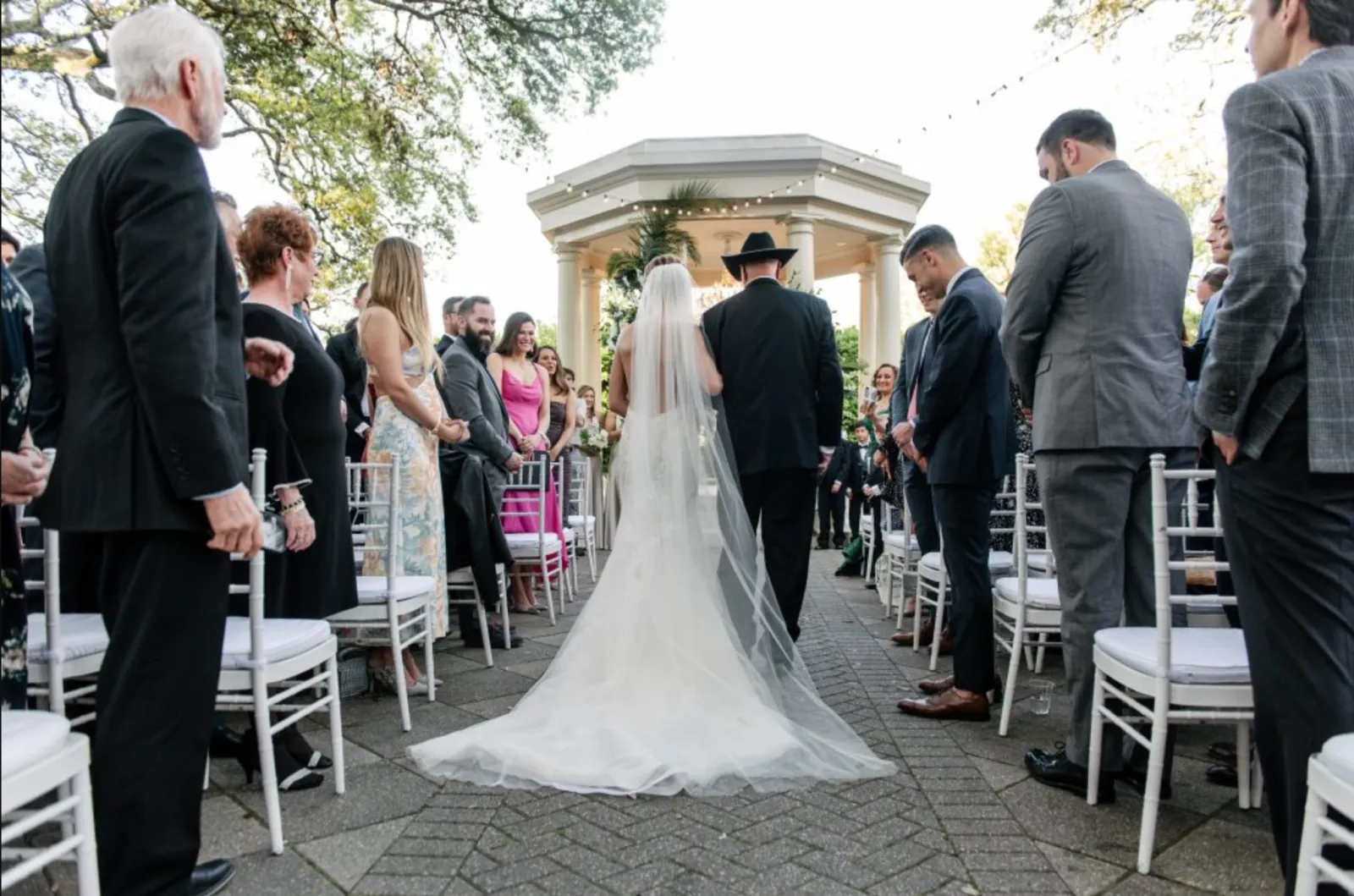 The Elms Mansion is everything one would expect a traditional home in the New Orleans area to be. Structures as old as time still give a traditional beautifully built homemade in 1869. The mansion has been made to look up to the standards of any bride's expectations. Lights and fixtures are set up in the perfect element for a beautiful glow outside at night, and the daytime flowers will bloom almost as brightly as the bride walking down the aisle.
The Elms Mansion allows gorgeously decorated outside weddings filled with ivory columns to go with any color flower. The lush green grass and big grand trees remind you that your wedding is history being made and savored in the elegant essence of nature.
5. Southern Oaks
7816 Hayne Blvd, https://www.southernoaksweddings.com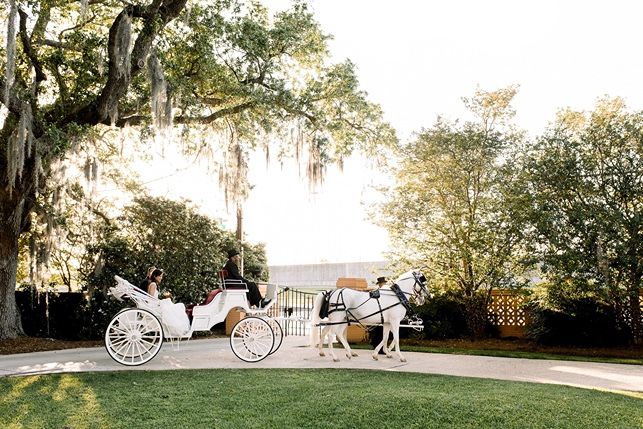 Watch your fairytale unfold at the Southern Oaks. This past antebellum mansion offers the romance of a ceremony under grand oaks. The southern hospitality and cuisine of New Orleans is also available at the Southern Oaks. This mansion was built in 1965, but transports you to world away.
While the traditional receptions are beautiful, Southern Oaks also offers unique ceremony and service enhancements that make for a truly one-of-a-kind, and unforgettable night. Enhancements include firework shows, New Orleans Jazz bands, Mardi Gras style parades, and even a taco truck.
6. Audubon Tea Room
6500 Magazine Street, (504) 229-0561, https://audubonnatureinstitute.org/audubon-tea-room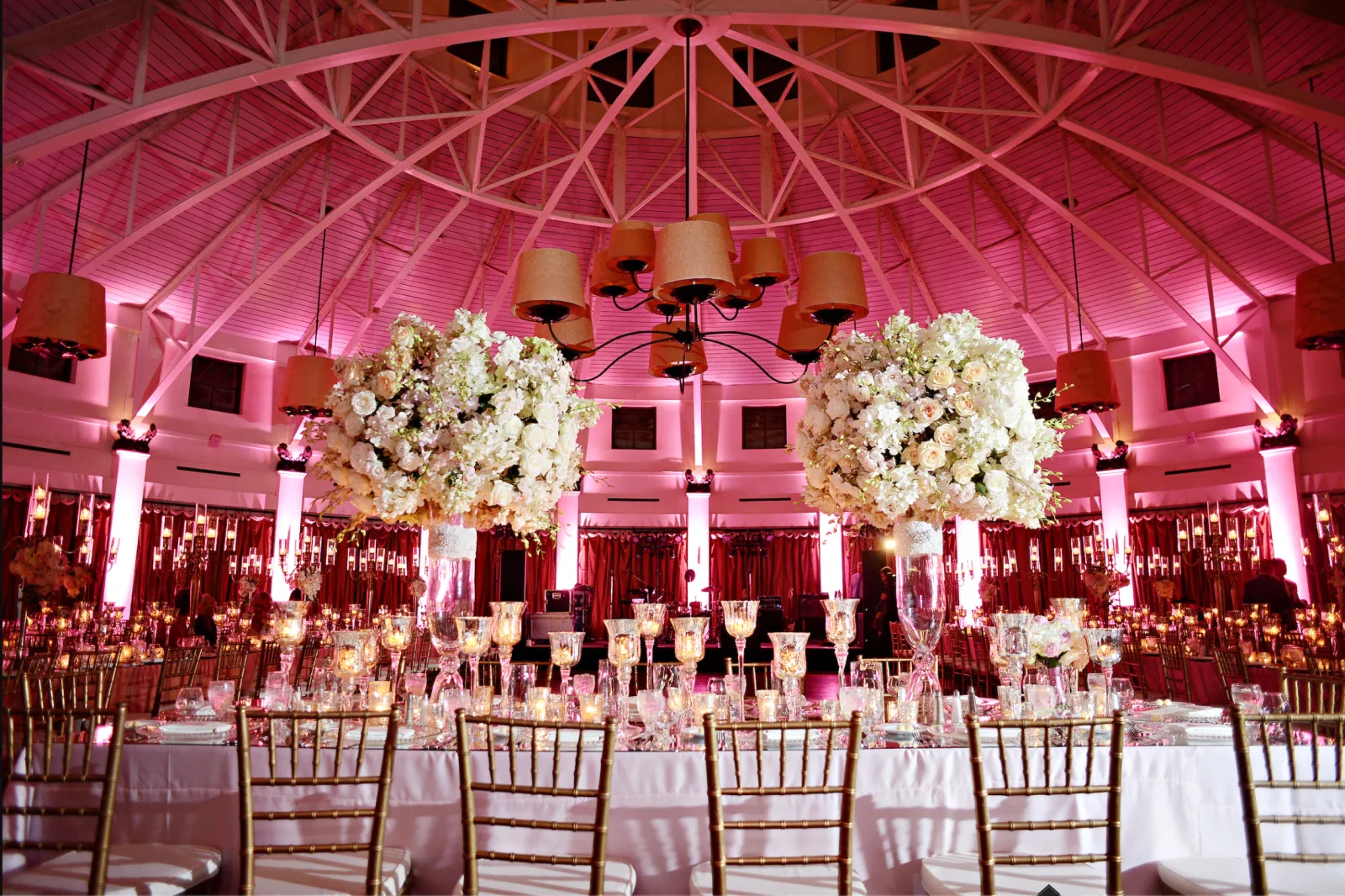 The Jerome S. Glazer Audubon Tea Room is a hidden gem in New Orleans. Decorated with high ceilings, shiny wood floors and silk drapes that will make you more than ready for your big day. The scenery of pristine double doors leading to the room is perfect for bridal party picture backgrounds and allows just the right touch. The stunning venue can be a great location to host anything from birthday celebrations to formal business events.
The 4,000 sq. ft space holds different capacities depending on whether it is a reception, a seating lunch/dinner or a dinner with dancing. The website gives all the details and a list of events perfect for the scenery. It can be lightly enhanced with streams and white light or covered in flowers and spilling out with a pink glow.
7. The Jaxson
620 Decatur St., (504) 571-6333, https://www.thejaxson.com/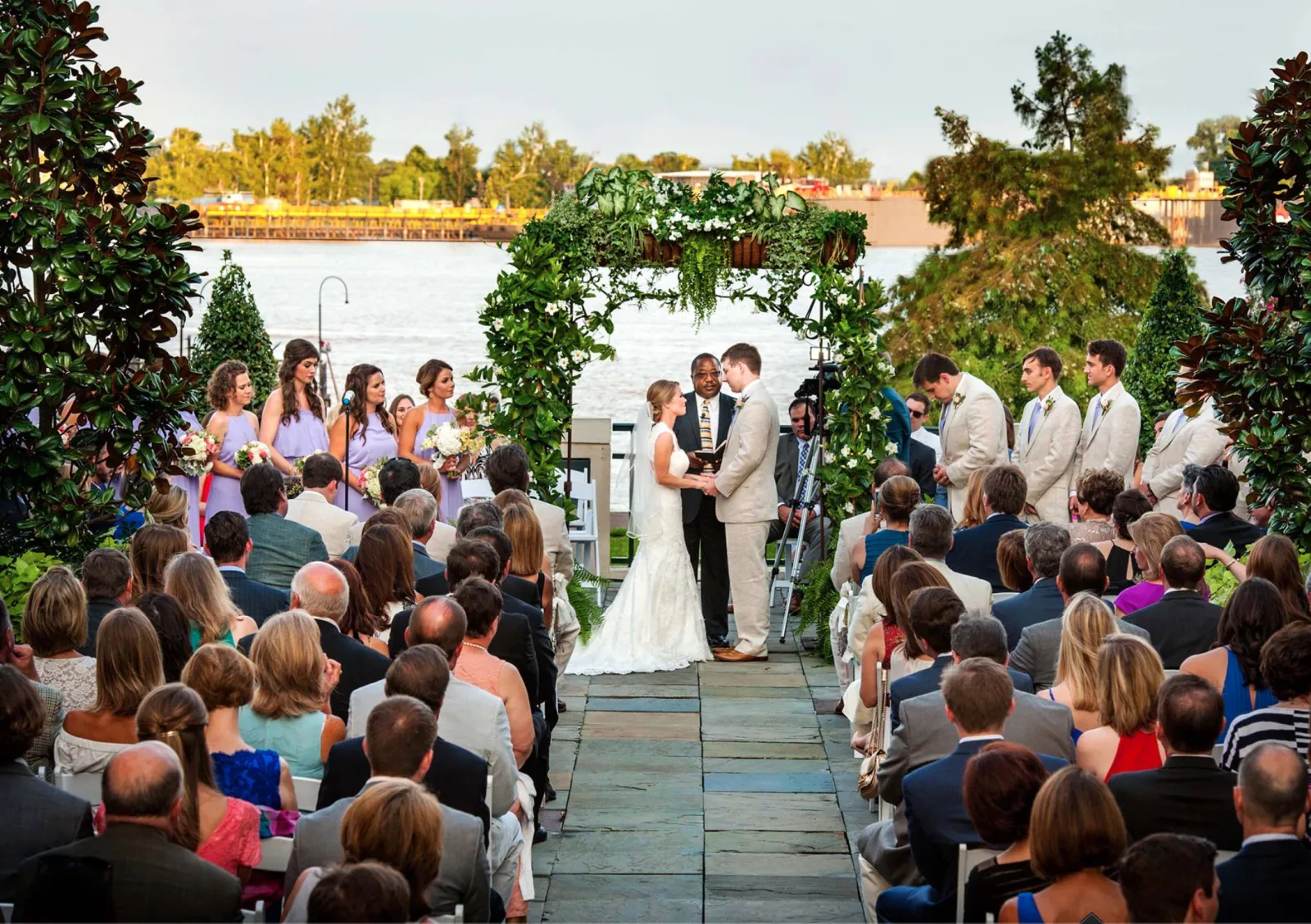 If you want to be swept away by elegance while still surrounded by the rich NOLA culture, this may be the perfect venue for you and your loved ones on your special day. The Jaxson is known for its serene view of the Mississippi River, classic beautiful decor and spectacular cuisine. Located in the famous New Orleans French Quarter, it is conveniently placed perfectly in a space only a few meters from the St. Louis Cathedral.
At The Jaxson, the experience is worth a lifetime because they understand what a wedding represents. However, the business is open to hosting events for other events, such as corporate parties and social gatherings. They offer excellent service with an award-winning menu of decadent cuisines. The service, plus the beautifully lit fairytale-like essence of each decor style they offer, will make the bride and groom feel like royalty who deserve nothing less. Inside covered in golden light, or outside, surrounded by lush greenery, The Jaxson has the feels.
8. il Mercato
1911 Magazine St., (504) 827-2400, https://ilmercatoevents.com/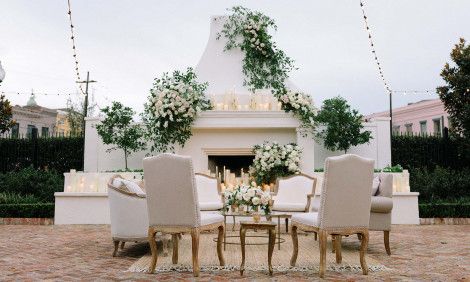 Out of il Mercato's 8,500 sq ft, 3,500 sq ft is their exterior courtyard, and 5,000 sq ft is their interior space. Both areas are able to be beautifully decorated with any color to go with their lush green ambiance and off-white furniture. The French and Italian-inspired construction of the venue will make anyone feel like they are being whisked away to a beautiful wedding out of the country.
The indoor area has a ballroom with herringbone wood floors, original plaster walls, and Italianate chandeliers. The annex features gray French wall panels and gold leaf accents. They also offer a library with wooden beams and shelves filled with books for a personal aesthetic next to their custom bar. Il Mercato also exclusively welcomes Joel Catering for food and beverage services as they serve the best food and experience in the Lower Garden District area. If you want customized floor plans and additional design coordination, vendor recommendations, security detail and an event timeline for your special day, don't hesitate to contact them via their website or phone.
9. Paradigm Gardens
1131 South Rampart Street, (504) 233-3364, https://paradigmgardensnola.com/
The Paradigm Gardens is the perfect place for couples looking for a serene and peaceful venue hidden in the heart of NOLA. They host events in this beautiful outside area for many different kinds of groups and organizations, but that does not mean your special day cannot be their next big thing. Surrounded by trees and perfectly carved light wooden benches, it is the perfect place for an intimate wedding surrounded by family and friends. They have a rental fee depending on the day and how many hours you want, with all-inclusive amenities they offer, such as string lights, tiki torches, 1 security, a venue coordinator and more. They also offer a rain plan for couples frantic about the weather intruding.
What started in 2014 as a small garden quickly became a spot for chefs and friends to come together and celebrate food together. Eventually, branches other than gardening special produce for specific restaurants started to take off. They now have a Paradigm Gardens school, a homeschool enrichment program for children ages 3-6 and Goat Yoga. And if this is not enough to make you want to choose Paradigm Gardens, I would be remised if I did not mention their food. Freshly made on a wood fire grill for all guests to see and taste this unforgettable dining and party experience.
10. NOPSI Hotel
317 Baronne St., https://www.nopsihotel.com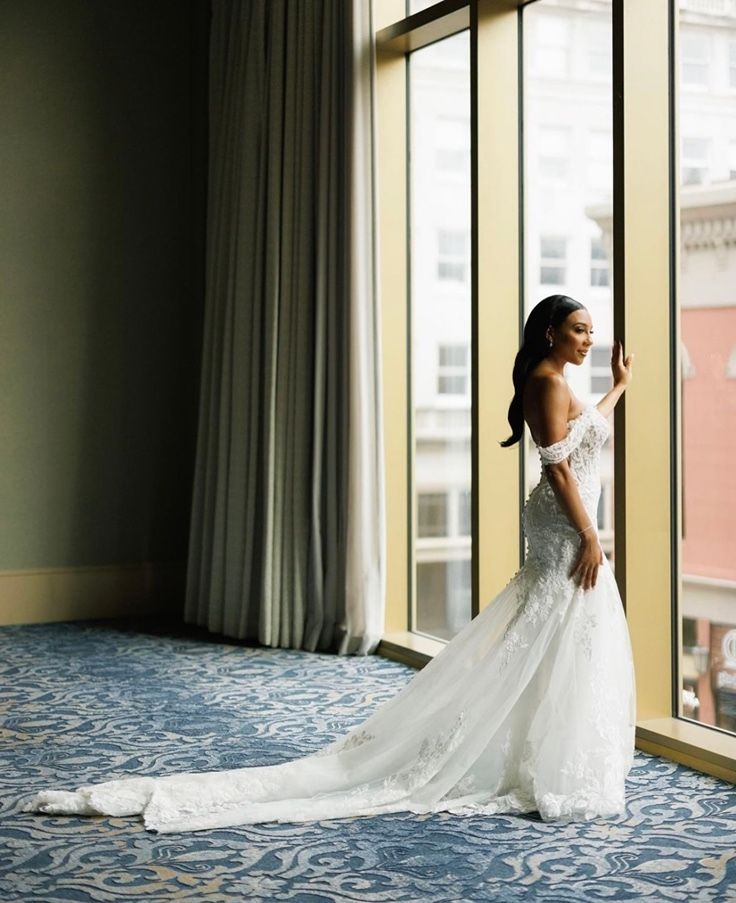 The Nopsi Hotel knows how to celebrate in style, especially when it comes to weddings. Both their inside and outdoor venues serve as an exquisite and magical atmosphere for your big day.
The expert team at the NOPSI has a goal of honoring your vision. Weather you're looking for an intimate ceremony, boujee cocktail reception, or a smashing party—the team will make your dream come true. They try their best to honor the visions, traditions, and fantasies of the new happy couple. The Dryades Ballroom is especially beautiful for receptions.
Top Ten Wedding Places in NOLA to Say "I Do"
All ten places on this list offer something about them that make customers more than satisfied in the NOLA area. These days, engaged couples want to be excited and stress-free on their wedding day, but many do not understand that your chosen venue should make that happen. The beauty of an area is not the only thing people deserve. Whether simple or big, they deserve food that is well worth the hassle and help to coordinate their wedding day in New Orleans.
Each place listed has set out to create a once-in-a-lifetime experience and service that will guide you along the way for a smooth day and memories that will last.