The Fall of Saigon occurred in 1975, and some Vietnamese citizens began leaving their home country in droves. New Orleans was one of the more attractive cities for Vietnamese refugees in part because the Catholic Church helped Catholic Vietnamese citizens immigrate here and because we had a strong fishing industry not unlike their own. There are more than 10,000 Vietnamese-Americans that call New Orleans home, and their culinary expertise has rooted deeply into the city's culture.
From highly traditional to fully contemporary, these Vietnamese restaurants are the best in the city. A big, hot bowl of pho is often just the beginning to a wonderful meal.
The Best Vietnamese Food in New Orleans
1.

Pho Bang
Multiple Locations, phobangnola.com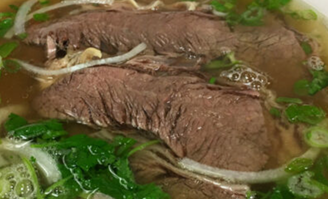 For over 30 years, Pho Bang has been serving up hot, delicious soup to the people of New Orleans. They're so well loved that their brand has expanded to five locations: Gretna (932 Westbank Expy), Harvey (2245 Manhattan Blvd), Kenner (8814 Veterans Memorial Blvd), Metairie (1901 Veterans Memorial Blvd), New Orleans East (14367 Chef Menteur Hwy). Each location has a different menu, but you can be sure that they each serve steaming hot bowls of pho.
Your meat options for the pho are rare eye of round, brisket, tendon, fatty brisket, tripe, and meatballs. You can opt to have no meat at all or to have fried tofu and other veggies. The pho is perfectly complemented with a fruity bubble tea.
2.

Lilly's Café
1813 Magazine St. (504) 599-9999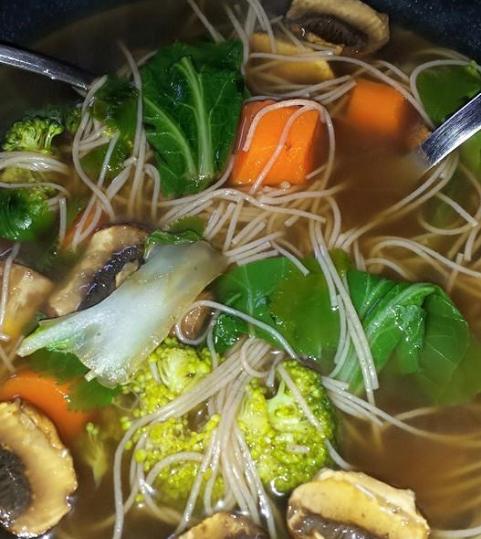 In a pretty purple building on Magazine Street, you'll find Lilly's Café, an unassuming Vietnamese restaurant with rolls, bowls, and buns galore. Start off with some Lilly's Rolls: spring rolls filled with shrimp, Vietnamese ham, avocado, strawberry, lettuce, mint, and vermicelli.
Vegetarians will love the veggie-only menu. You can choose from delicacies like Bun With Spicy Tofu, Vegan Eggrolls, and Pho Vegetables. Both veggie and meat eaters will love the wide range of vermicelli and rice dishes in addition to the pho offerings. The Spicy Shrimp Pho is a hit with locals who can't get enough seafood.
3. TD Seafood and Pho House
1028 Manhattan Blvd, Harvey, https://www.tdseafoodphohouse.com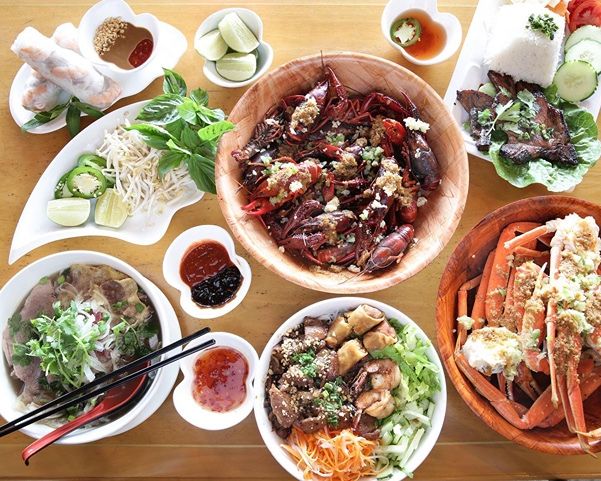 TD Seafood & Pho House serves deliciously authentic Vietnamese cuisine and spicy boiled seafood. This casual eatery on the Westbank features varieties of pho. Their in house speciality is their crawfish boiled with garlic butter or Khong sauce.

The vermicelli bowls, noodle soups, fried rice, and spring rolls are all delicious options if your not in the mood for Pho. They offer extensive options for seafood and they are all spectacular.
4.
Mint Modern Vietnamese Bistro & Bar
5100 Freret St. (504) 218-5534, instagram.com/mintmodernbistro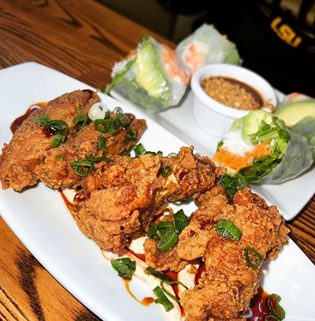 Mint is very popular with the college crowd that lives and recreates around Freret Street. The restaurant is pretty and airy, the menu is big, and the prices are excellent. Mint specializes in vermicelli, rice, and pho dishes, but the Mint Modern section of the menu is a sight to behold.
The Kimchi Burger and Vietnamese Bahn Mi Burger are stacked high and served with French fries. The Mint's Moon Crepe is a surf-and-turf blend of shrimp, pork, bean sprouts, and onions inside of a warm folded crepe. And you should totally get a "teaser" dish like the Sticky Chicken Wings or Bacon & Crab Rangoon.
5.

Ba Chi Canteen
7900 Maple St. (504) 373-5628, facebook.com/bachicanteenla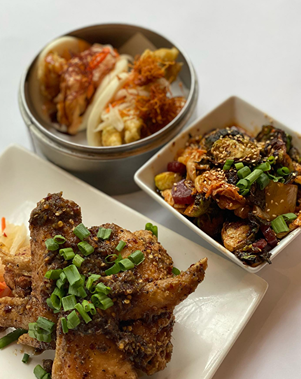 One of the best things about Ba Chi Canteen is that they take traditional Vietnamese dishes and mix them up with Louisiana cuisine to make something entirely different. Not everything on the menu is a fusion of the two flavors if you'd rather get something purely Vietnamese. However, the intriguing fusion dishes are totally unique.
Take the Catfish Baco. You have the option of Sweet Chili Catfish with toasted coconut flakes, Creamy Spicy Catfish, or Honey Ponzu Catfish. The catfish is them placed in the Baco (a bao taco) and topped with pickled carrots and daikon. The Kimchi Fries with bulgogi beef go great with it.
6.

Pho Tau Bay Restaurant
1565 Tulane Ave. (504) 368-9846, photaubayrestaurant.com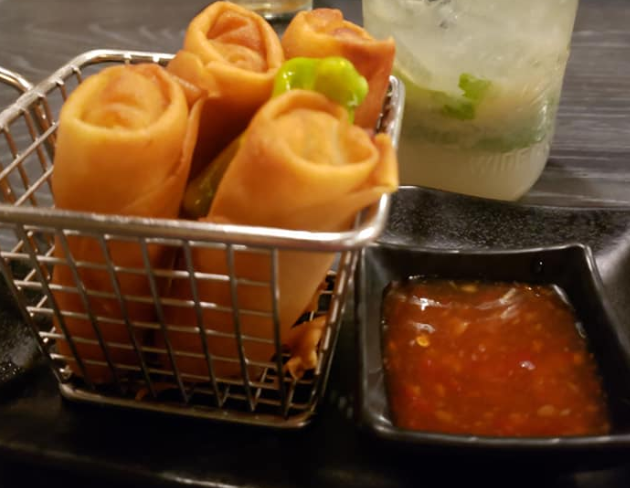 You have a lot to choose from at Pho Tau Bay. The menu is huge. While the offerings here are quite traditional, there are still some vegetarian specials like the Com Dau Hu Luc Loc (fried tofu sauteed with onions and garlic cook in a vegan sauce and served with rice and a salad) for those who don't prefer meat.
Beyond banh mi, vermicelli, rice, bun, and pho dishes, there are specialty items like Mi Xao Mem/Don Thap Cam: vegetables and pineapple with shrimp, squid, fishballs, and imitation crab seasoned and stir-fried and served on fried or soft egg noodles.
7.

Viet Orleans Bistro
300 Baronne St. (504) 333-6917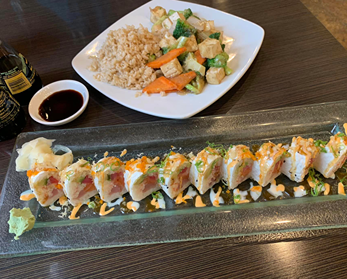 This CBD restaurant is perfect for a quick lunch if you work in the area or a filling meal before you go to the game or bar-hop through the CBD/Warehouse District. Viet Orleans keeps the menu simple for your convenience. You simply choose from banh mi, pho, rice, fried rice, or bun and then choose which meat or veggies you'd prefer in it.
Some of the stand-out menu items here are the Seafood Pho which is labeled as very spicy and has shrimp and imitation crab meat and the combination Beef, Chicken, and Shrimp Fried Rice that gives you the best of surf and turf in a heaping plate of steaming hot seasoned rice.
8.

Café Minh
4139 Canal St. (504) 482-6266, cafeminh.com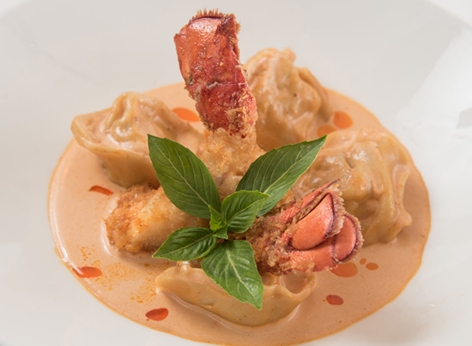 Café Minh's fare goes far beyond Vietnamese cuisine. Chef Minh Bui and Chef Cynthia VuTran came together to make meals that begin with southern Vietnamese flavors, then get tweaked with French and American influences. This is apparent in the dishes like Red Curry Shrimp Pasta, Minh's Bouillabaisse, and Vietnamese BBQ Catfish.
Don't forget about the pho which has a broth flavored with charred ginger, onions, and other aromatic spices. Café Minh is happy to serve customers during lunch from 11:30 a.m. to 2:30 p.m. Tuesday through Friday and dinner between 5 p.m. to 8:30 p.m. (9 p.m. Friday and Saturday).
9.

Doson Noodle House
135 N Carrollton Ave. (504) 309-7283, dosonnoodlehouse.com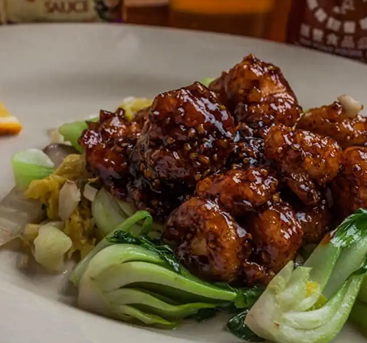 Doson Noodle House sits on a busy stretch of N. Carrollton Avenue alongside some other amazing Mid-City restaurants. Doson Noodle House sets itself apart from its neighbors with traditional Vietnamese and Asian fare peppered with the occasional signature item. The NOLA Egg Roll is a crispy egg roll filled with shrimp, pork, and cabbage.
Doson Noodle House has many noodle-forward dishes as well as pho and rice dishes. But take a look at the entrée section too. Here you'll see delicacies like Honey Chicken, Sweet and Sour Shrimp, and Lemongrass Tofu.
10.

Jazmine Café
614 S Carrollton Ave. (504) 866-9301, jazminecafe.com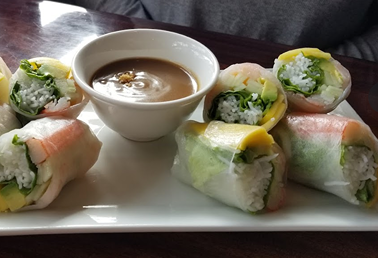 Jazmine Café serves more than Vietnamese favorites. You are welcome to enjoy a poke bowl, a hearty salad, or even chicken wings in addition to ordering pho, vermicelli, or bun. Try the Vietnamese Tuna Salad with cabbage, seared yellowfin tuna, carrots, cucumber, onion, cilantro, shallots, and peanuts.
If you'd prefer something steaming hot, the Mushroom Glass Noodle Soup is divine: glass noodles, shitake mushrooms, celery, cabbage, beansprouts, tofu, onions, and cilantro in vegetable broth. There are also several raw and cooked spring rolls to sink your teeth into.
Where to Get Vietnamese Food in NOLA
These restaurants make you want to run out of the house and order some flavorful pho, a banh mi with crunchy bread, or a heaping plate of noodles right now. The Vietnamese food scene in Louisiana is one of the most authentic in the United States. There's no reason not to enjoy some food from these fine restaurants on a regular basis.
Did we miss your very favorite Vietnamese restaurant in New Orleans? Let us know where to go next!