Get your limes and salt ready because National Tequila Day is coming up on July 24! Weather you like repasado or blanco, or wether your best bud is Jose Cuervo or Don Julio, we got you covered this upcoming holiday. If you're looking to fill up with some great Mexican food prior to your tequila day festivities, you may want to check out some of the best places for tacos in New Orleans. Whatever you decide, we know it'll be delicious!
Best Tequila Bars in New Orleans
Juan's Flying Burrito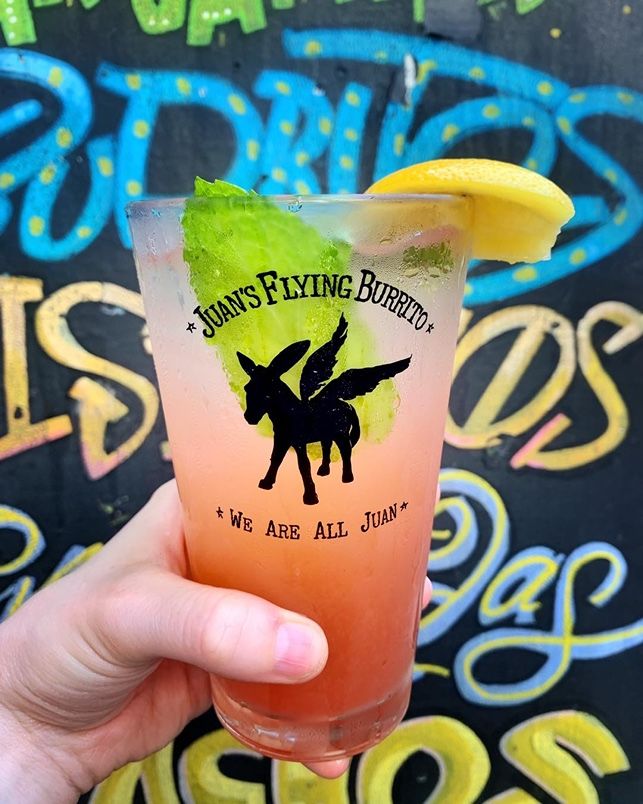 Juan's Flying Burrito has everything imaginable when it comes to tequila drinks. House and frozen drinks come in all different sizes. One of the best parts about Juan's is that you can make your own shot/pour/margarita. All you do is choose tequila or mezcal, shot or pour, choose if you want to add rocks glass or double tall margarita style, and finally, how you want it rimmed. This is a great opportunity for personalizing your drink and making the most of National Tequila Day. Multiple Locations, juansflyingburrito.com.
El Gato Negro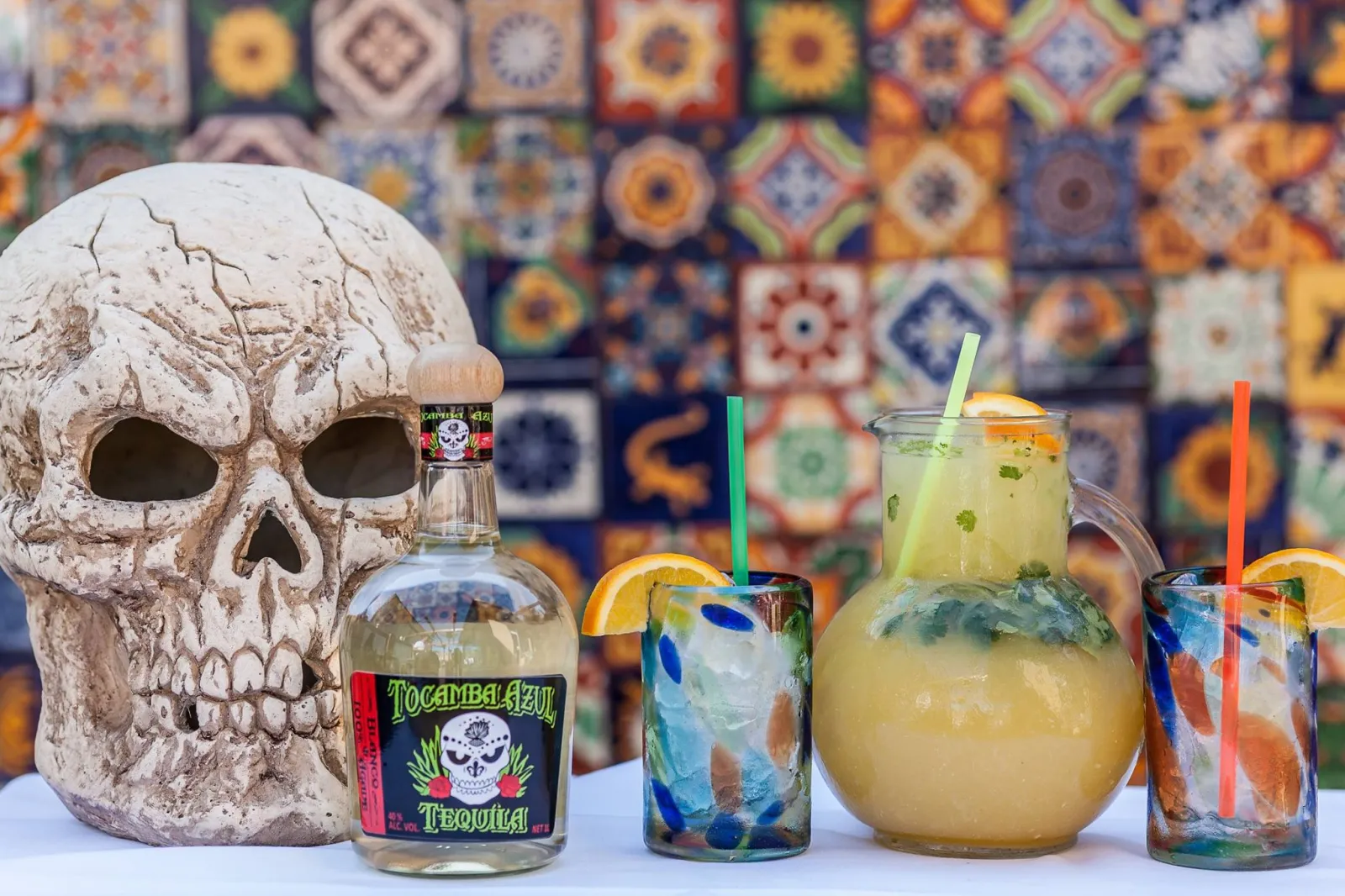 El Gato Negro offers all of the classics as far as authentic Mexican cuisine. Among their long list of mouth-watering dishes is an even longer list of refreshing drinks. You can choose from their famous margaritas such as Blood of the Devil or Carrot and Lime, or try one of their specialties like The Machoman or Strawberry Vanilla Dream. Their exciting and unique flavors are going to keep you wanting seconds, so you might as well just start with the 64 oz. pitcher! There are over 40 different flavored tequilas here to celebrate National Tequila Day with. Multiple Locations, elgatonegronola.com.
Santos Bar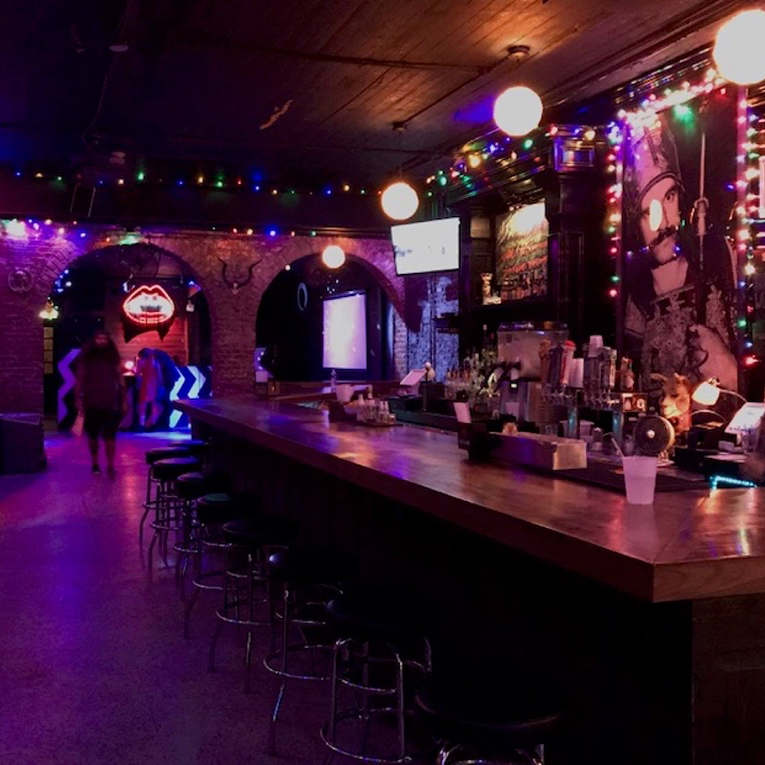 This Rock and Roll live music venue is sure to keep you on your feet. Built in 1722, Santos Bar has an interesting history, which includes being an orphanage, hospital, brothel, rum raid bar, mafia hideout, and the famous underground goth bar The Chrystal. If you're into ghost tours and the voodoo touch of New Orleans, this is the place for you. Although you might be drawn to the karaoke downstairs, be sure to make your way upstairs to the tequila bar on July 24! 1135 Decatur St., 504-605-3533, santosbar.com.
Lucy's Retired Surfers Bar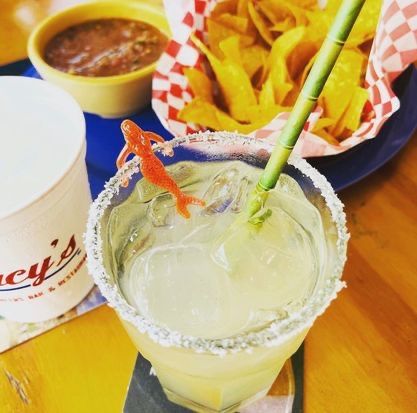 Lucy's Retired Surfers Bar will have you feeling like you're sipping your margarita on a beach in the Caribbean! It was born in 1985 in the Upper West Side of Manhattan, but made its way down to the Big Easy in 1992. With multiple locations now around the country, Lucy's aims to honor the culture that surfers were raised on—what they call The Secret Life—no matter the location. There are five tropical margaritas to choose from, all with fresh fruit and tasty tequila! While you're there, you may even consider trying the infamous Scorpion Shot or Worm Shot. 701 Tchoupitoulas St., 504-523-8995, lucyssurf.com.
Jewel of the South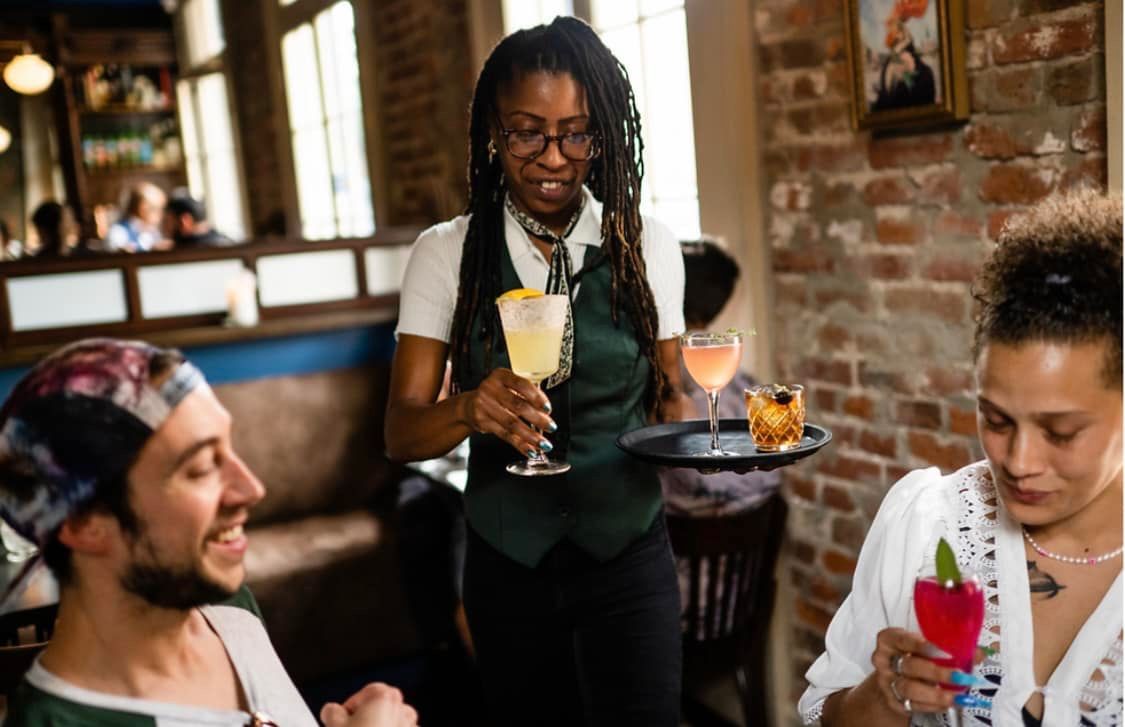 Jewel of the South puts a unique touch on Cocktail Hour in New Orleans. It isn't just a cocktail; it's an experience. The Cocktail Hour Experience is a series of limited engagements, each offering a unique theme and menu. Tickets are purchased in advance and include a welcome cocktail, two drinks of your choosing, and snacks. For National Tequila Day, go and try one of their beloved Summer Subtropicales menu items: the Sword Lily. This cocktail, made with tequila, mezcal, yellow pepper pineapple cordial, and lemon, serves as a nod to the Caribbean and is just as tasty as it is beautiful. 1026 St. Louis St., 504-265-8816, jewelnola.com.
Mr. Tequila Bar and Grill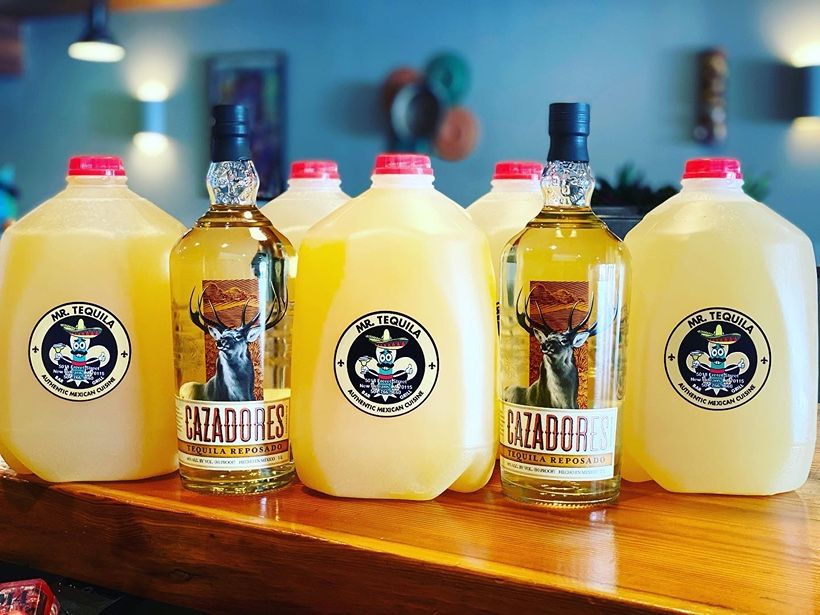 Mr. Tequila's wasn't messing around when they put "Tequila" in it's name—cause their serving up a ton of it. From giant goblets of margaritas to their special corona-rica and rose-rita, you're bound to enjoy yourself at this joint. If you're coming in with a party for National Tequila Day, go for their "Cantarito Familiar" that serves up 15 people. Besides all the boozy beverages, Mr. Tequila also has delicious dishes to serve up such as loco rice, nacho fries, fajitas, and chimichangas. With a grear weekend Happy Hour, and all day Thursday Happy Hour, they have tons of specials you won't want to miss. 5018 Freret St., (504) 766-9660, https://mrtequilanola.com'
Barracuda
While the outside of Barracuda may be unassuming, their backdoor patio is the most comfortable yet beautiful area to enjoy tacos and margaritas. Fresh margaritas and cocktails are served up at their cocktail stand and are available in pitcher sizes. Stop by monthly to try the newest "fruit of the moment" in your margarita—as they never disappoint. If you're feeling hot, try out their mangonada freezie—which is Lunazul tequila, homemade chamoy, with spicy salt. Even if you came for the cocktails, Barracuda serves unbelievable tacos. With cheesy tortillas, perfectly marinated meat, crispy fish, or vegan options, they are all out of this world delicious. Multiple Locations, https://www.eatbarracuda.com
Velvet Cactus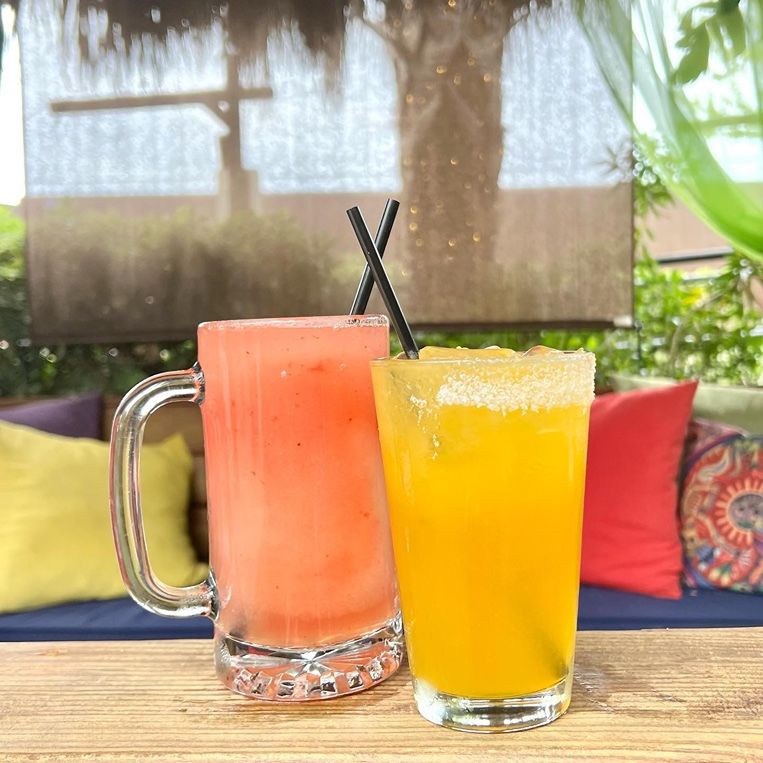 The Velvet Cactus is funky, fresh, and all the rave. Their courtyard is artistic and lively, it'll make you want to hangout all night. Feeling hot? Well the Velvet Cactus has a whole menu sections for boozy summer refreshments as well as frozen drinks. With funky original drinks like the "Pain Killa," Velvet Cactus is sure to have the tequila cocktail of your choice. Not to mention, their food is fantastic, with option like the "get your freak on" queso, jerk chicken skewers, or their jumbo burritos. Multiple Locations, https://thevelvetcactus.com
Felipe's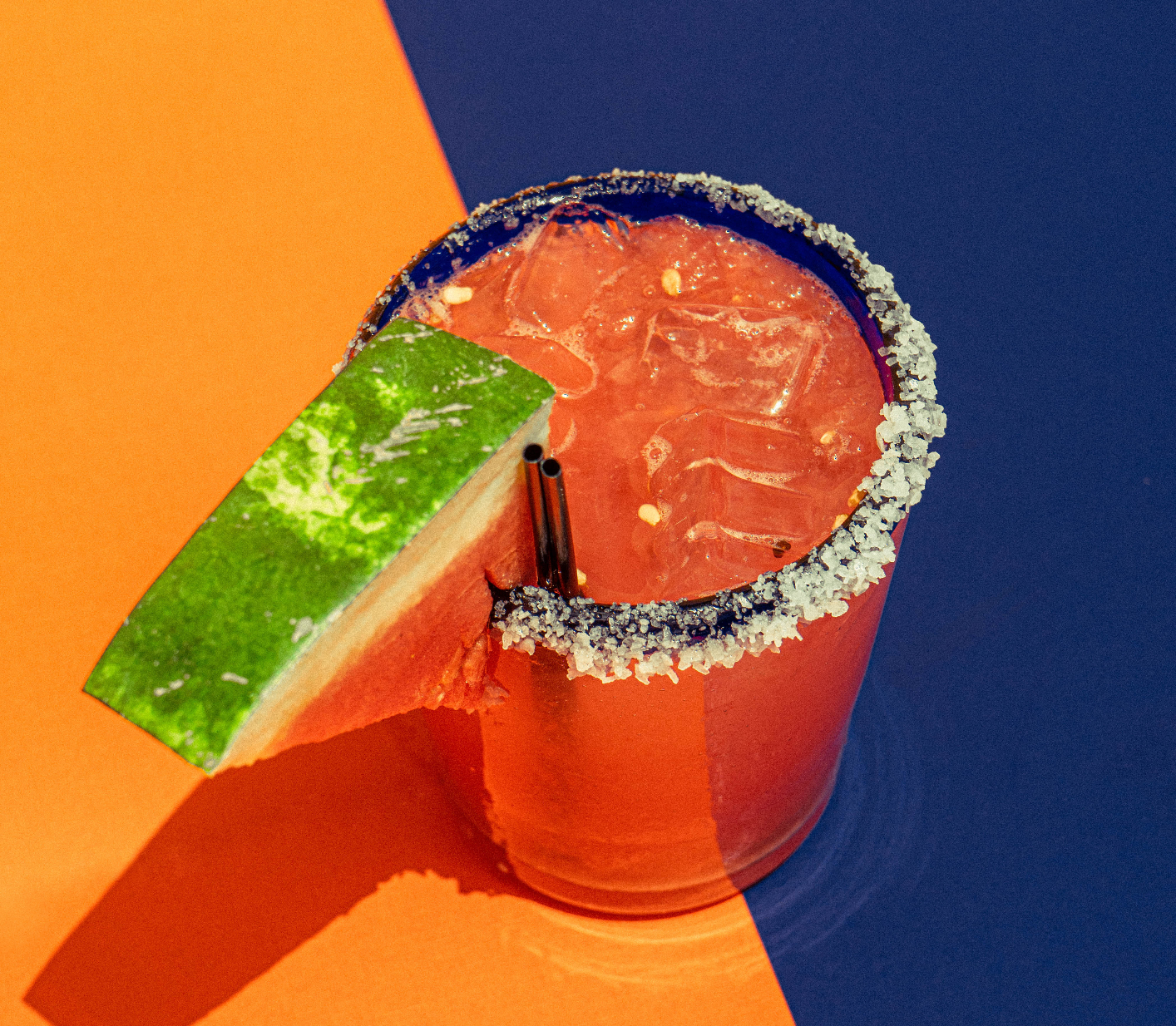 Felipe's Mexican Taqueria is mighty popular for cocktails such as their rocks key lime margarita, frozen margarita, and red sangria. Come in for 2-for-1 hand-squeezed House Rocks and Frozen Margaritas and $4 shots of 1800 Tequila. Felipe's is also great for a quick, budget-friendly bite of hot, fresh Mexican food. It's perfect as its customizable—pick your favorite fillings and watch as your meal sizzles to perfection on the griddle. Multiple Locations, https://www.felipestaqueria.com
Rum House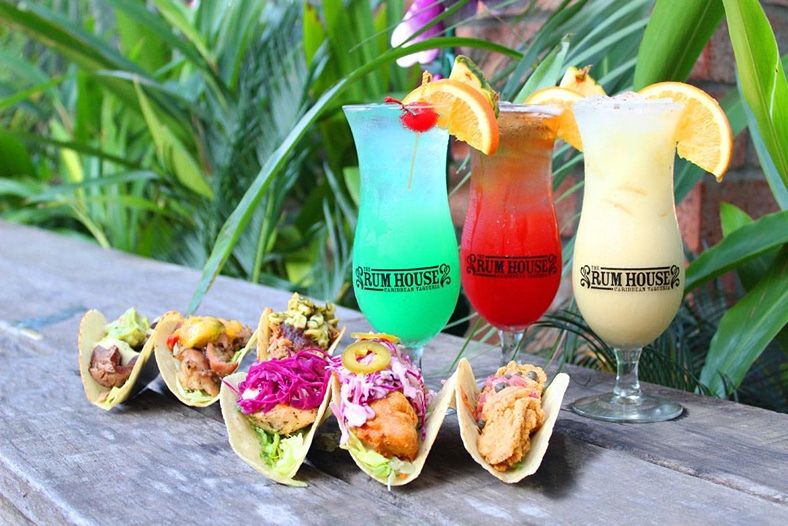 While "rum" might be in the name of this Caribbean taqueria, they do outstanding in the tequila department as well. Sit back and let yourself be transported to a tropical island with options like their three hour tour margaritas, fruit twist margarita, or Mr. Biggs margarita. You can't go wrong with any of the cocktails at Rum House. All margaritas are available in pitcher portions to get your party started. Don't miss out on the good eats either with options such as their Cuban-ish sandwich, fried oyster taco, or shrimp and chorizo quesadilla. 3128 Magazine St., https://www.therumhouse.com
Beyond Tacos and Tequila
I'm not sure about the rest of you, but I can't wait to celebrate National Tequila Day. However, if you're honed in on solely finding the best margarita possible, we got you covered as well. While these options seem awesome to us, others may be looking for a fantastic frozen cocktail to cool off during the Summer months. Whatever your cocktail preference this Summer, we hope you enjoy. Cheers!