Taking a trip to visit wildlife sanctuaries is always a good idea, and there are many places here in Louisiana that are perfect for observing wildlife. Whether it's a zoo or an aquarium, Louisiana's many animal sanctuaries are home to both exotic and native animals species.
Visiting such wildlife preserves is an opportunity to learn more about the animals that inhabit our planet and the best way to do so is to see these fascinating species in-person.
Top 10 Best Places to See Animals in Louisiana
1. Audubon Zoo
6500 Magazine St., New Orleans, (504) 861-2537, audubonnatureinstitute.org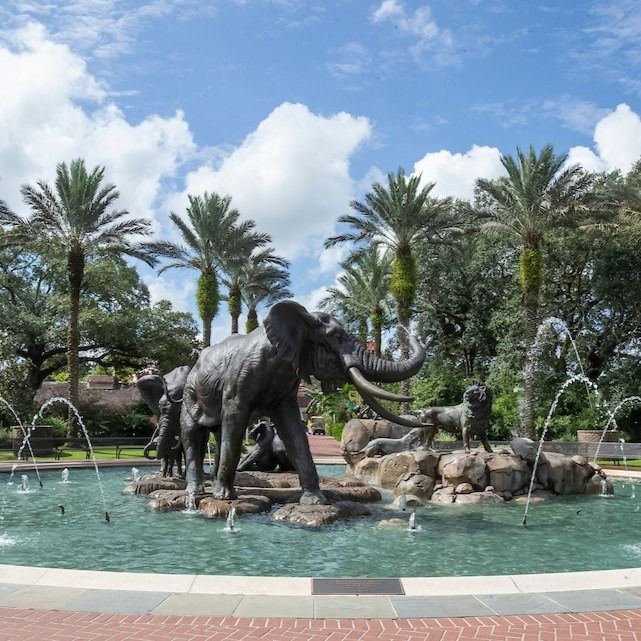 The Audubon Zoo offers and expansive list of exhibits and experiences. Guests may observe wildlife from the swamps of Louisiana to the African Savanna. If guests are feeling adventurous, the zoo has a new experience called "Wild Encounters." During this experience, visitors may meet animals and learn about wildlife conservation.
Tickets to the Audubon Zoo are available on their website, and there are several different ticket package options. Maps of the zoo, parking spots, and additional information is also available on the website.
2. Audubon Aquarium
1 Canal St., New Orleans, (504) 565-3033, audubonnatureinstitute.org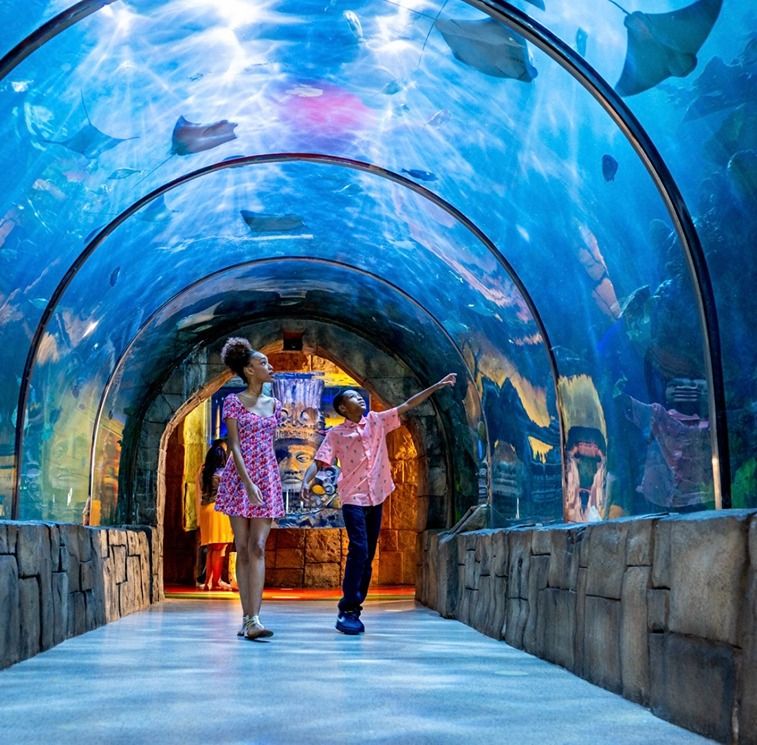 The Audubon Aquarium has numerous exhibits and attractions that are filled with exotic wildlife. Guests can observe Amazon encounters, visit the Great Maya Reef, and get up-close with the animals of the Gulf. Another special exhibit of the aquarium is the "Penguin Party", where visitors can have a hands-on experience with penguins.
Audubon Aquarium, as well as the Audubon Zoo, are part of the Audubon Nature Institute. The Audubon Nature Institute dedicates its time and effort to educating, empowering, and inspiring everyone to protect nature and wildlife.
3. Baton Rouge Zoo
3601 Thomas Rd., Baton Rouge, (225) 775-3877, brzoo.org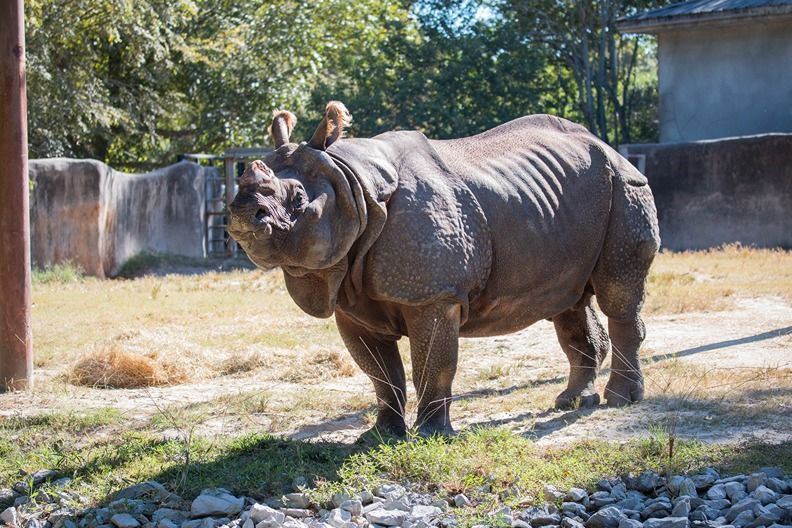 Baton Rouge Zoo is Louisiana's largest urban zoo, housing over 800 animals from all around the world. Baton Rouge Zoo's exhibits of exotic and rare animals offer a unique experience to the residents of Louisiana.
The zoo is currently under renovation, so certain exhibits may be closed. However, Baton Rouge Zoo often has various events being hosted at the zoo, and the zoo also offers different programs for children and families.
4. Barn Hill Preserve
11342 LA-955, Ethel, (225) 286-3003, barnhillpreserve.com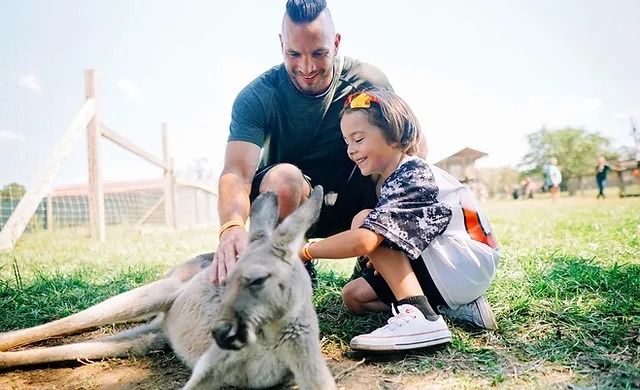 Barn Hill Preserve offers several different activities and hosts several different events throughout the year. Barn Hill Preserve is home to many exotic animals and is dedicated to educating the public about wildlife.
At Barn Hill Preserve, guests have the opportunity to swim with otters in a climate-controlled saltwater pool. Visitors may also take part in an interactive experience where there will be a chance to get up-close to over 50 species of animals, and guests can even feed a two-toed slot.
5. Blue Zoo Aquarium
6401 Bluebonnet Blvd. Suite 1123, Baton Rouge, (225) 230-9222, batonrouge.bluezoo.us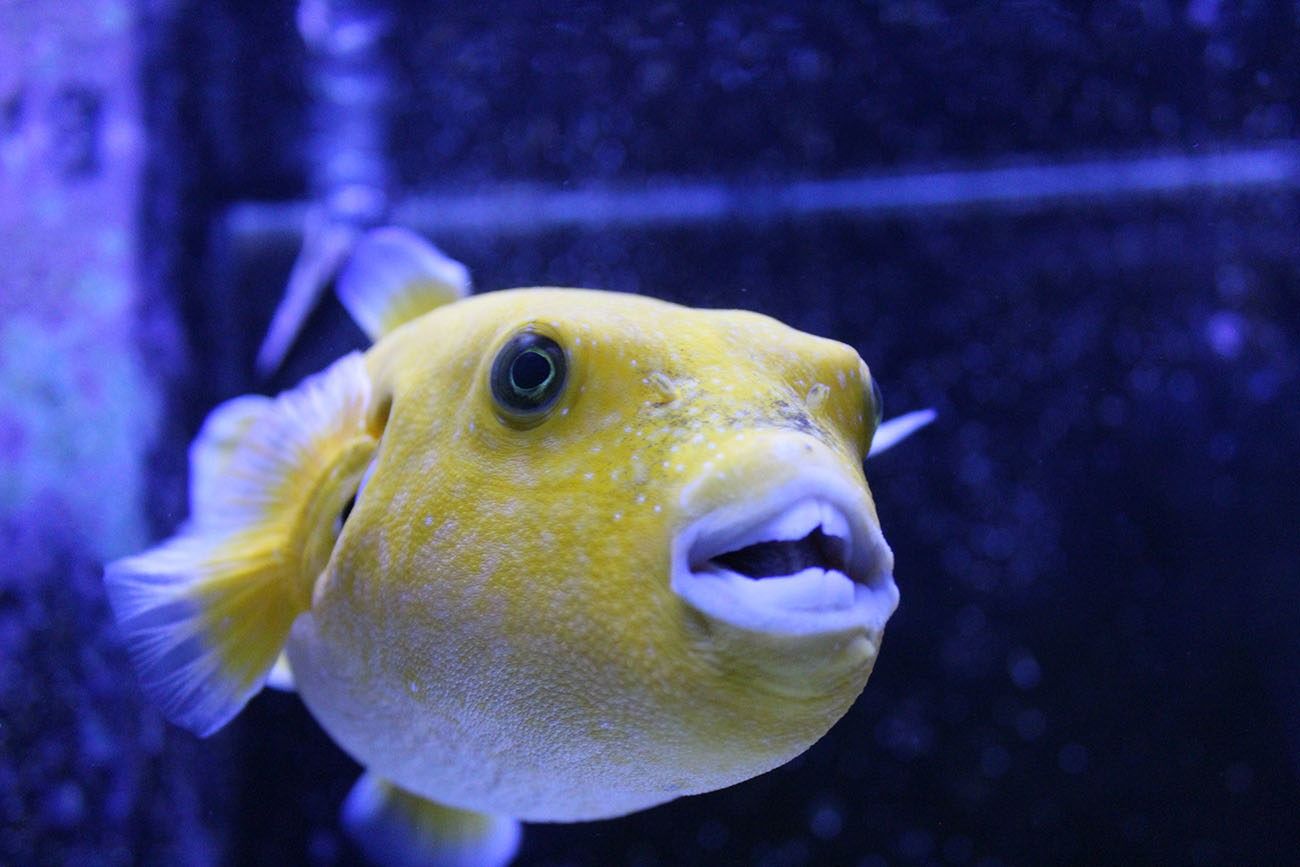 Blue Zoo has several fun-filled experiences such as a diving experience, a reptile show, animal feeding, stingray dive show, and a pirates and mermaids show. There are also plenty of different exhibits where guests can observe exotic marine life.
Annual and daily passes are available for admission to Blue Zoo Aquarium, as well as the option to book birthday parties and field trips.
6. Global Wildlife
26389 LA-40, Folsom, (985) 796-3585, globalwildlife.com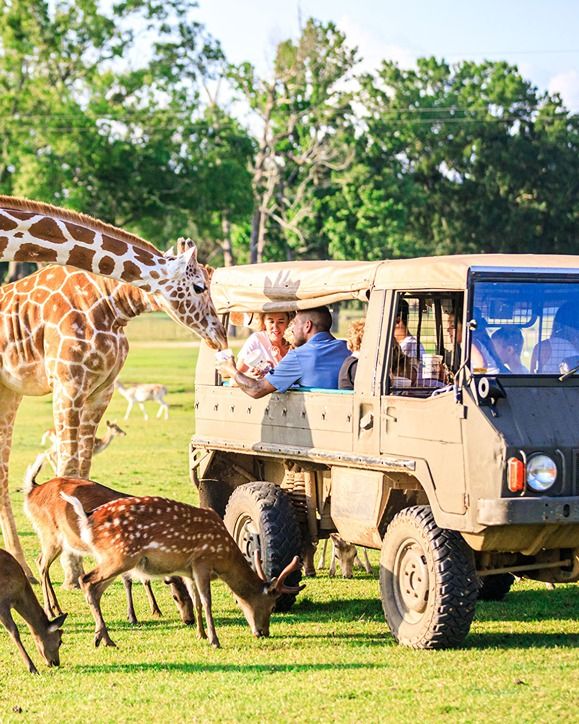 The Global Wildlife Center is a free-roaming wildlife preserve that spans 900 acres and is home to around 1000 animals, including exotic and endangered species. Global Wildlife Center offers wagon tours and private tours that takes guests on a tour of the preserve. On the tours, visitors may add onto their experience with the option to feed the animals.
Guests may also book parties or rent spaces for their visit. These rental spaces include the visitor's center pond, the kangaroo walkabout, and treehouses.
7. Zoosiana
5601 Hwy. 90 E, Broussard, (337) 837-4325, zoosiana.com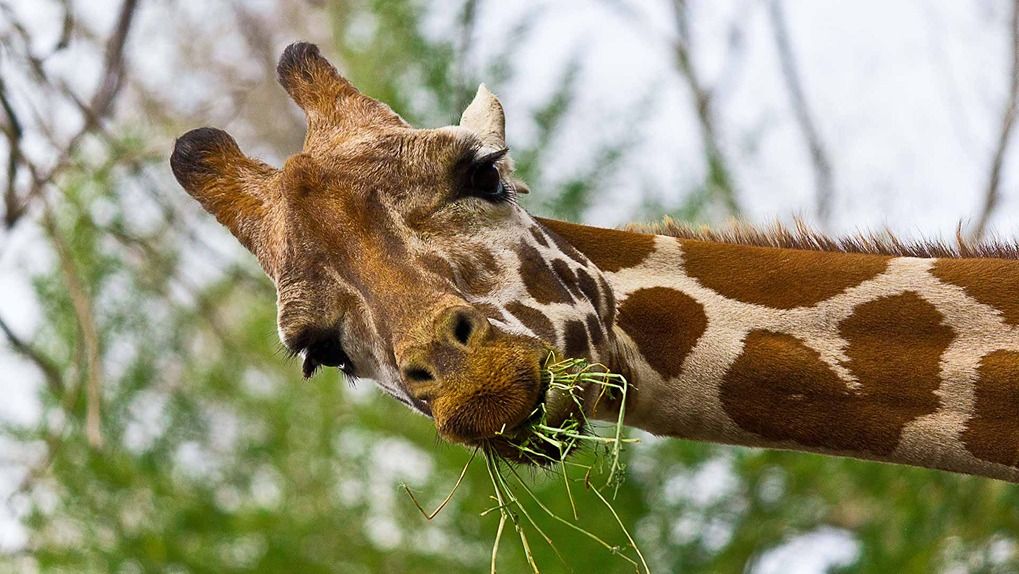 Zoosiana offers safari express train rides which takes guests on an adventure through the zoo's open range safari. There is also a petting zoo available, where guests can hand-feed the barnyard animals. Another exciting attraction is the zoo's gem mine, where visitors may sift through the sand to discover gemstones.
Zoosiana's exotic wildlife are housed in a free-range savanna habitat. Zoosiana is open daily from 9 a.m. to 5 p.m., and admission prices vary for different age groups.
8. Wild Country Safari Park
8 Hobby Newton Rd., Delhi, (318)-878-3634, wildcountrysafari.com


Wild Country Safari Park is home to 30 different species of animals with a range of exotic and local wildlife. The park offers guided tours and even the chance to pet and feed many of the animals. Also, the park features a drive-thru experience where visitors can observe and interact with the animals from their vehicles.
The admission fees for guided tours are available on the park's website, as well as fees for the drive-thru experience. There is also the option to reserve a safari experience in advance.
9.
Alexandria Zoological Park
3016 Masonic Dr., Alexandria, (318) 441-6810, thealexandriazoo.com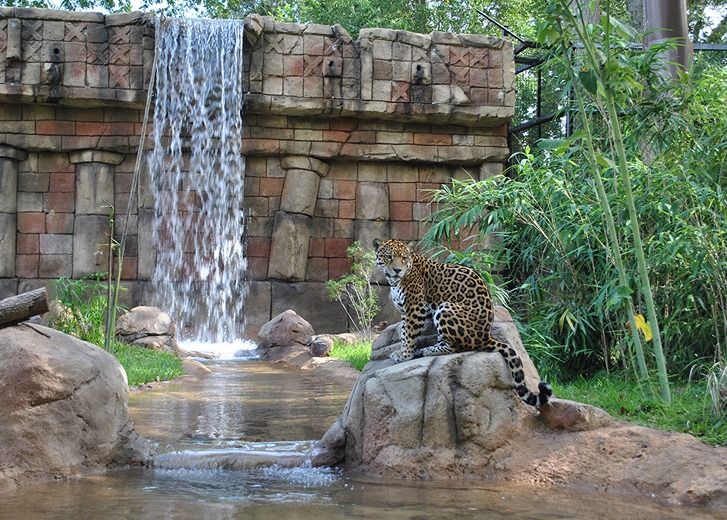 The Alexandria Zoological Park has all kinds of different animals that guests can observe. Mammals, birds, reptiles, amphibians, fish, and invertebrate--Alexandria Zoo has them all.
Guests can experience exotic Australian bird species at the "Aussie Aviary" exhibit. At this exhibit, visitors may also feed the birds with seed sticks. The zoo offers rides on the zoo's train, which runs every 15 minutes. The Alexandria Zoo hosts several events throughout the year and offers their facility for birthday rentals.
10. Gone Wild Safari
805 Hooper Rd., Pineville, (318) 787-6902, gonewildsafari.com

Gone Wild Safari features a drive-thru safari experience, where guests can be face-to-face with exotic animals. The interactive petting zoo is a fun hands-on experience for all ages to enjoy. Visitors may also dig for gemstones and fossils at the Gone Wild Mining Company exhibit.
There are also group tours and party reservations available. Gone Wild Safari provides concession areas, as well as a gift shop to find the perfect souvenir.
Best Places to see Animals in Louisiana
Louisiana has plenty of destinations to choose from when it comes to searching for places to observe different kinds of wildlife. Some of these locations may be a relative distance from the New Orleans area, but they are sure to provide unique experiences of observing exotic and local wildlife. Whether you take a tour through an open-range animal sanctuary, or observe elaborate animal habitats, these places are all perfect candidates for a zoo day.