Seriously, is there any food more satisfying than a big, hot plate of pasta? The sauce can be a rich tomato-based sauce, a creamy white sauce, or a savory marsala sauce. The shape of the pasta can be long and fork-filling, whimsically spiraled, stuffed ravioli, or even look like a bow-tie. The dish could come with a big portion of meat or none at all. However you like to have your pasta combination, we can agree that it's one of the best things you can eat.
If you're in the mood for a full belly, look no further than these pasta-forward restaurants in New Orleans. They all aim to please!
The Best Restaurants for Pasta in New Orleans
1. Venezia
134 N Carrollton Ave. (504) 488-7991, venezianeworleans.com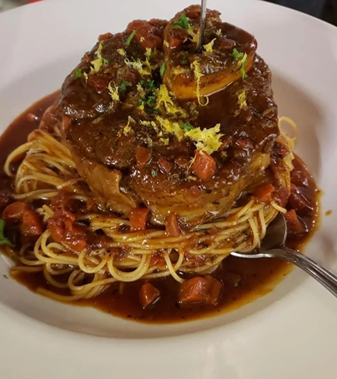 Venezia is one of the oldest pizza joints in New Orleans; it's been making pies since the 1950s. That longevity is due to their authentic pizzas, pastas, steaks, and seafood. This is truly a neighborhood eatery in Mid-City that caters to the palette of New Orleans natives, but everyone is welcome to make Venezia their new favorite.
The pizzas and plates are popular, but the pastas are divine. The Stuffed Shells feature a three-cheese blend stuffing, and then the shells are baked in red sauce. The hearty Baked Ziti has a meat sauce, ricotta, and mozzarella. Don't forget the Cannelloni with both red and white sauce.
2. Domenica
123 Baronne St. (504) 648-6020, domenicarestaurant.com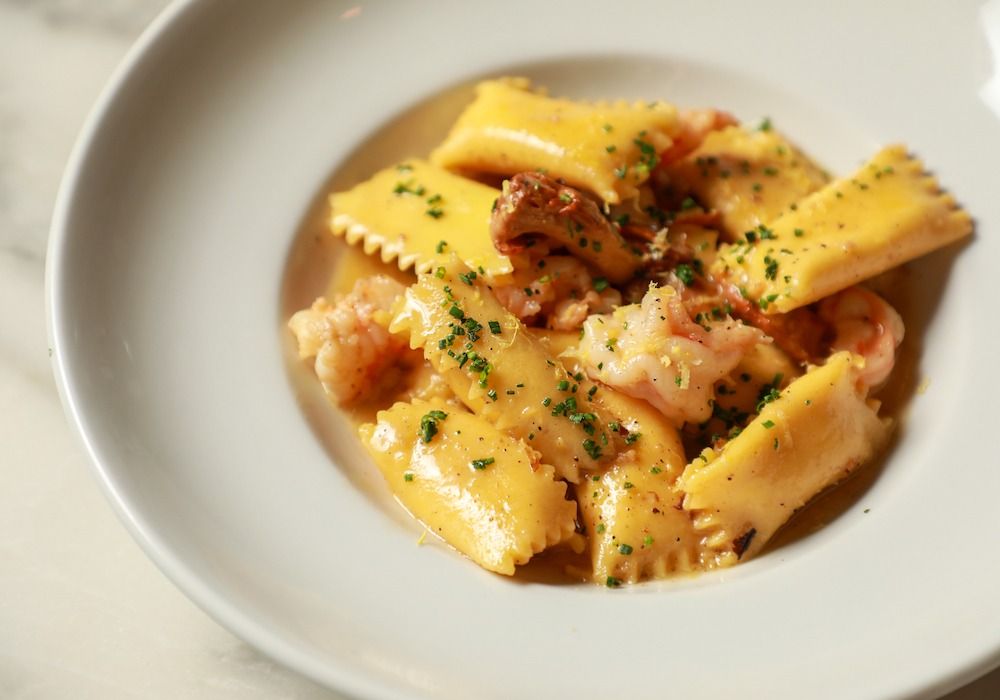 Domenica means "Sunday" in Italian. Though you can visit this upscale Italian restaurant every day of the week, it will always feel like a lazy Sunday here. You are welcome to enjoy a long, leisurely meal with your loved one or a whole table full of friends and family.
Although Domenica serves all types of Italian dishes, the pasta is the spotlight. From campanelle with summer truffle to tagliatelle with slow-cooked rabbit, Domenica has many superior pasta dishes for everyone to enjoy.
3. Vincent's Italian Cuisine
Multiple Locations, vincentsitaliancuisine.com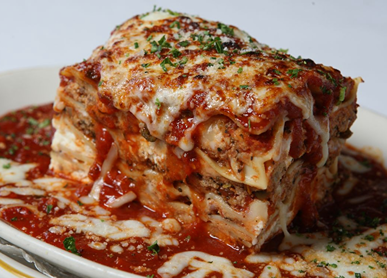 Vincent's specializes in old school, authentic Italian comfort food with huge portions; you'll probably be taking some home for lunch the next day. You can enjoy their fare for lunch or dinner at the Uptown location (7839 St. Charles Ave.) and the Metairie location (4411 Chastant St.).
The pasta menu is big and does not disappoint. The Calamari Bordelaise is one-of-a-kind with sauteed calamari, artichoke hearts, black olives, garlic, green onions, and grape tomatoes in a butter angel hair pasta. Vegetarians will prefer the Eggplant Parmigiana with Angel Hair Pasta or the Fettucine Alfredo in thick white sauce.
4. Impastato's Restaurant
3400 16th St. (504) 455-1545, impastatos.com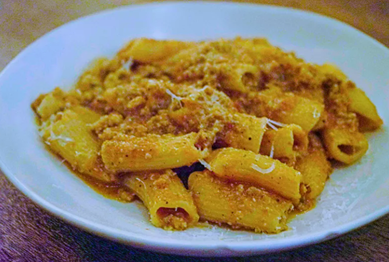 Chef Joe Impastato is ready to welcome you to his gorgeous Italian eatery. He even has his signature dinner special that features five courses of food for a great price. An appetizer, two pastas, a salad, an entrée of your choosing, and then dessert. There really is nothing better than that!
If you want to go a la carte for your pasta, the Baked Lasagna is stacked high with several layers of homemade pasta, ground beef, and imported cheeses. The regulars swear by Keith & Beth Depass' Cappellini; homemade pasta with tomato gravy served with either a meatball or Italian sausage.
5. Avo
5908 Magazine St. (504) 509-6550, restaurantavo.com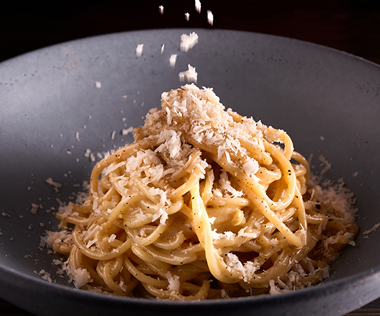 Avo is helmed by Chef Nick Lama who is a native New Orleanian. However, he is a third-generation Sicilian, and he puts his rich heritage into every bite of the food at Avo which is inspired by his family's recipes. Chef Nick strives to utilize as much locally-sourced ingredients as possible, so the menu is subject to change based on availability.
The pasta dishes have old-school, down-home favorites like Lasagna, Rigatoni, and Tortellini. The Bucatini Cacio E Pepe has the addition of jumbo lump crab meat with the pepper-seasoned pasta. The Gnocchi sits in a flavorful pork ragu.
6. Irene's
529 Bienville St. (504) 529-8811, irenesnola.com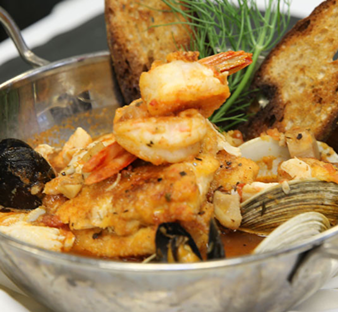 Irene's is a beautiful place to get a meal in the French Quarter. The tall ceilings allow for towering walls with big windows and lots of space to hang photos of family members and art. Irene's wants to make you feel like you're eating with your extended family. The menu is small, but it is fantastic and fit for a king.
Start off with the Ricotta Spinach Ravioli flavored with a little bit of nutmeg and swimming in marinara. Let your eyes wander down the menu to the Shrimp & Crawfish Fettuccine or the Lasagna Bolognese, both of which feature house-made pasta.
7. Josephine Estelle
600 Carondelet St. (504) 930-3070, josephineestelle.com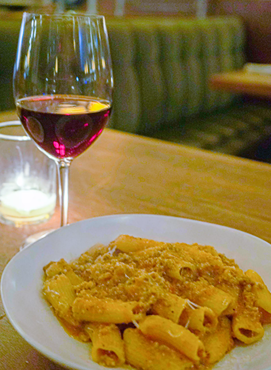 Located inside the Ace Hotel, Josephine Estelle is a romantic restaurant with sky-high ceilings, an exciting semi-open kitchen, and comfortable, plush seating. You'll certainly feel right at home when you dine on a homemade pasta dish like the Bucatini with amatriciana, guanciale, chili, and garlic or the Campanella with basil pesto, potatoes, and pecorino.
But the pasta does not stop there. The Rigatoni is swimming in Maw Maw's Gravy so you know that it tastes amazing. The Gemelli has pork Genovese, fennel, dried chilis, onion, and a salt pepper cure.
8. Gianna Restaurant
700 Magazine St. (504) 399-0816, giannarestaurant.com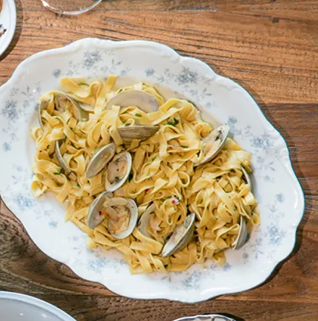 This stately Warehouse District restaurant serves rustic Italian fare with a touch of Louisiana traditional cooking for lunch, brunch, and dinner. You'll find pasta dishes spread throughout the menu. The Primi section in particular boasts of Ricotta Gnocchi with maitake mushrooms, Baked Crawfish Radiatore, and Rigatoni Amatriciana.
Those who prefer meat as the star of their dish, but still want some rich pasta, try out the Lamb Lasagna with braised lamb shoulder, mushrooms, bechamel, and grana padana. Seafoodies will enjoy the Spaghetti Fra Diavolo with Gulf shrimp, tomato, Calabrian chili, basil, and preserved lemon.
9.Sofia
516 Julia St. (504) 322-3216, sofianola.com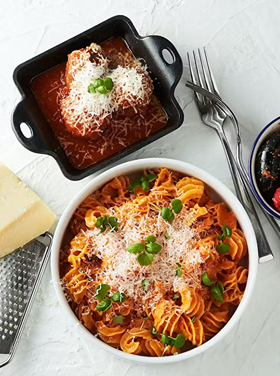 Sofia's menu is full of Italian comfort foods, but the approach is contemporary without being ostentatious. Yes, the pizzas are tantalizing, and the antipasti dishes can be filling, but you're going to want to save room for the pasta.
The classics are all there, and there's a couple of things that you've never had before. If you're into traditions, try the Alla Vodka with radiator pasta in tomato sugo, cream, chili flake, pecorino Locatelli, and petite basil. If you're adventurous, try the Pistachio Pesto with malfadine, basil, Sicilian pistachio, grana podana, and crispy garlic.
10. Italian Barrel
1240 Decatur St. (504) 569-0198, theitalianbarrel.com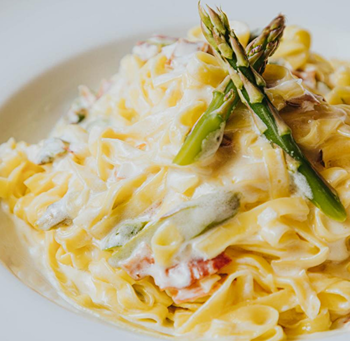 The Italian Barrel sits in the more residential corner of the French Quarter which means that it feels more like a neighborhood Italian restaurant than a bustling downtown restaurant. Here you'll find high-end, yet approachable fare that incorporates Creole flavors into Italian culinary traditions. The Jumbo Lump Crab Martini salad has mixed greens, cherry tomatoes, crab, and emulsified herb vinaigrette.
For pasta-lovers, try the Porcini & Truffle Ravioli with a creamy white wine sauce or the Chef Samantha's Fusilli Pasta in a white cream sauce with peas, shallots, and Italian prosciutto. Seafood-lovers will like the Pesto E Scampi: linguine tossed in pesto sauce with sauteed shrimp.
Where to Get Pasta in New Orleans
If you can't kick that pasta craving, these local Italian restaurants stand ready to feed you any kind of pasta you need. Whether you want the most traditional spaghetti with red sauce and a big meatball or a seafood-forward pasta dish in a thinner oil sauce, you can't make a wrong choice at these restaurants. All of this deliciousness is thanks to the Italian community of New Orleans.
Did we miss the best plate of Italian pasta in New Orleans? Let us know where to find it!