No city does mixed drinks better than New Orleans. The Crescent City is synonymous with drinking and has been the birth place of world class cocktails like the Sazerac cocktail, the Hurricane, the Ramos Gin Fizz, and so much more. Our local writers have drinks they mix for themselves. Any drink ordered in New Orleans will the best version of said drink, and that includes the savory Bloody Mary.
Best Spots in NOLA for Bloody Marys
Bloody Marys are the unicorns of the alcohol world. They're boozy tomato drinks filled with vodka, spices, and all kinds of ingredients to give it a flavor revelation. They can be made with hot sauce, Worcestershire sauce, garlic, celery, olives, pickled veggies, lemon juice, and all sorts of herbs and spices you wouldn't expect in an alcoholic beverage. Here are ten spots you can sip on a spicy Bloody Mary in the Big Easy.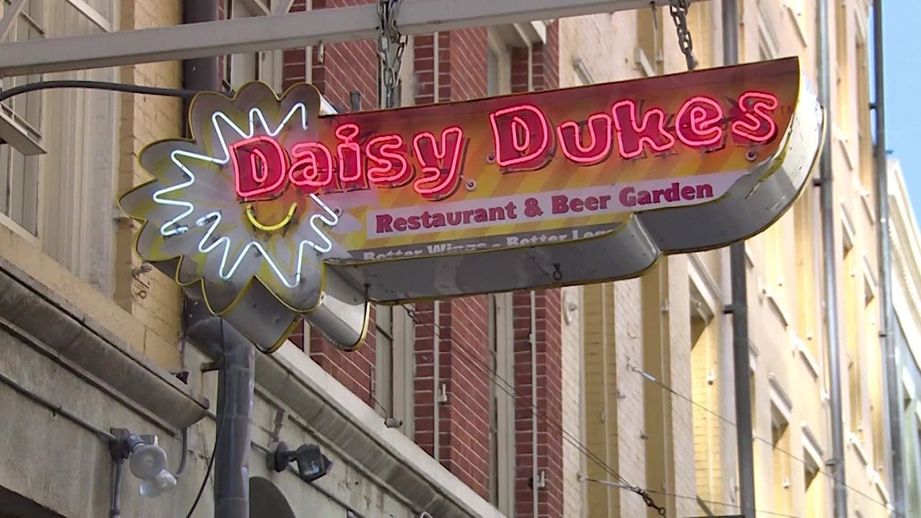 1. Daisy Duke's
Multiple Locations, daisydukesrestaurant.com
First up is Daisy Duke's Restaurant, one of the best eateries throughout the city for some good ol' Southern fixin's. They serve delicious breakfast, lunch, and dinner options around the clock, especially at their French Quarter location, which is open 24/7.

They're also known for their award-winning Bloody Marys, which are topped with Louisiana crawfish for an extra spicy kick--all for a good price! Guests can savor their Bloody Marys in-house or at home.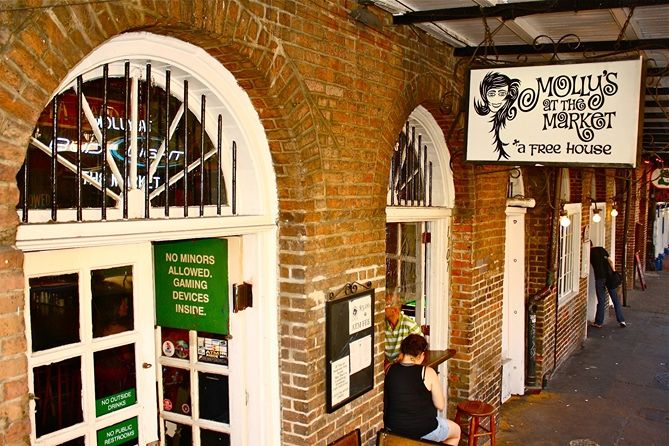 2. Molly's at the Market
1107 Decatur St., 504-525-5169, mollysatthemarket.net

Next up is Molly's at the Market, an Irish bar that prides itself in being a free house since the 1970s. The bar is filled with all sorts of Irish memorabilia including photos, signs, and neon lights.
Molly's serves beers, frozen and hot Irish coffees, and cocktails that keep writers, celebrities, and politicians coming back. They serve top-notch Bloody Marys, which can be made with either gin or vodka.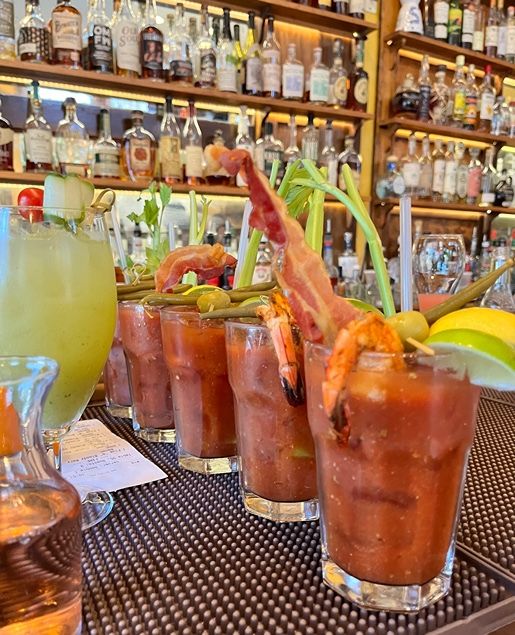 3. Atchafalaya Restaurant
901 Louisiana Ave., 504-891-9626, atchafalayarestaurant.com
Set in a little Creole cottage in the Irish Channel, Atchafalaya invites you to its dining room for a refined dining experience. Come early for some delicious brunch and try the breakfast risotto, Tuscan eggs, and Low Country shrimp & grits.

They also have a selection of wine by the glass, coffee, beer, and cocktails. Try their Five "A" Bloody Mary, which is mixed with vodka and topped with pickled veggies. Add bacon for just a buck!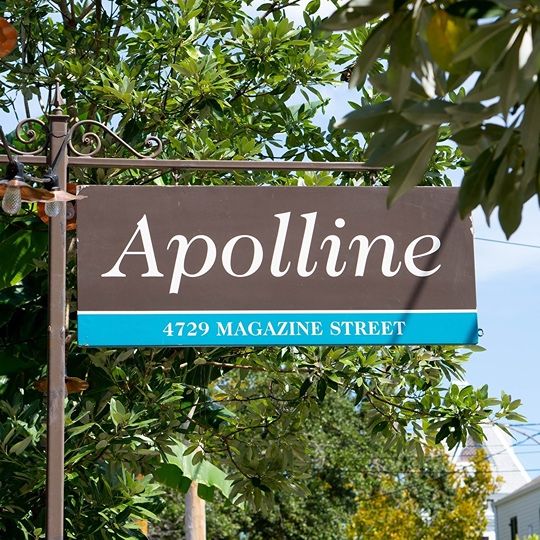 4. Apolline
4720 Magazine St., 504-894-8881, apollinerestaurant.com
Relish the art of locally-sourced, worldly cuisine at this fancy double shotgun cottage. Apolline's meals, cocktails, and desserts are garnished with herbs and spices from the kitchen, adding a burst of flavor.

Whether you order the creamy eggs Apolline or the juicy brunch burger, your meal will be a match made in heaven with Apolline's bottomless mimosas and Bloody Marys. Speaking of Bloody Marys, try their Deluxe Bloody Mary, which includes three shots of vodka, bacon, boiled shrimp, olives, celery, a biscuit, and other tasty ingredients like the storied, healthy, and tasty okra!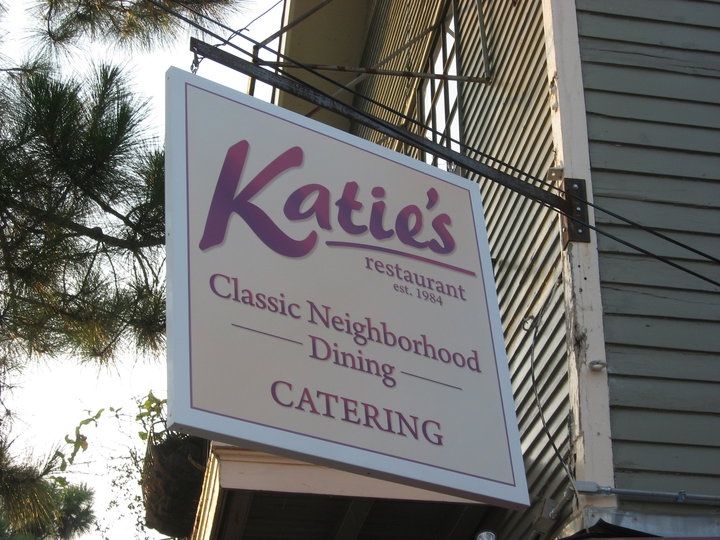 5. Katie's
3701 Iberville St., 504-488-6582, katiesinmidcity.com
In the heart of Mid-City is a vibrant eatery with an old-school vibe. Katie's Restaurant serves Creole classics such as po-boys, chargrilled oysters, and catfish meuniere.

They also serve Italian fare like oven-fired pizzas, lasagna, and chicken parmesan. Brunch is served every Sunday from 9 a.m. to 3 p.m. where guests can enjoy crawfish beignets, shrimp & grits, and frittatas with a double Bloody Mary--all for the price of 1!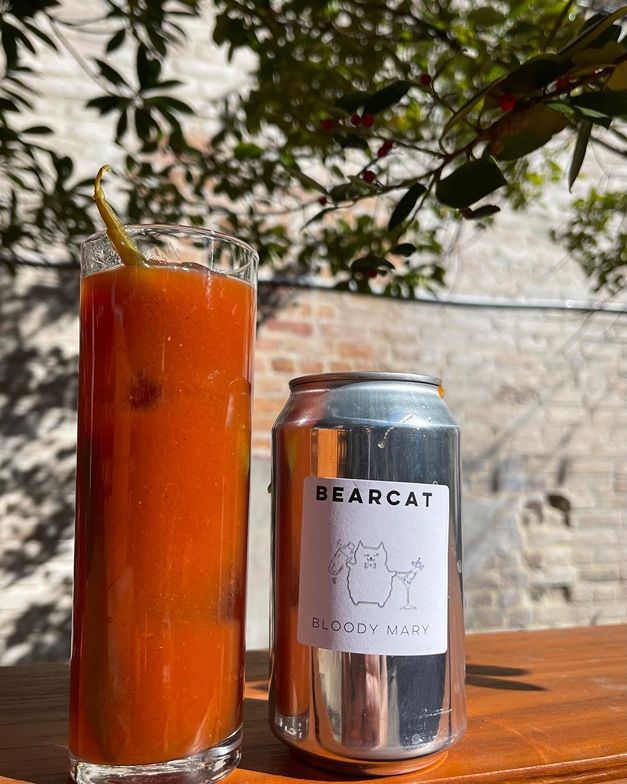 6. Bearcat Café
Multiple Locations, bearcatcafe.com
At Bearcat Café, anything's possible. Choose something from the "Good Cat" menu for a nutritious meal or the "Bad Cat" menu for something bold. No matter if you're an omnivore, vegetarian, or vegan, there's always something that'll satisfy each palate.

They also serve unique teas, juices, and coffees bottled or by the glass. Want a boozy brunch? Try their delicious Bloody Mary, which is made from fresh tomatoes, vodka, and vegan Worcestershire sauce--you won't believe your mouth.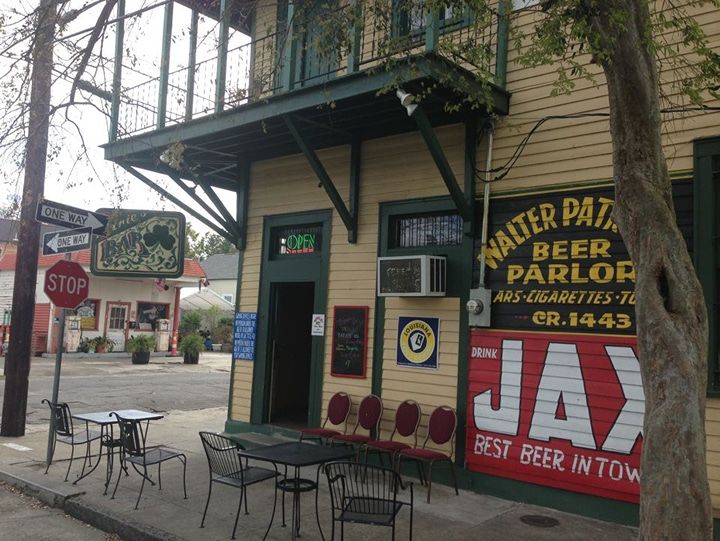 7. Marie's Bar and Kitchen
2483 Burgundy St., 504-267-5869, facebook.com/mariesbar2
Word on the street is that Marie's makes the best Slap Burgers in the city!

One of the Marigny's beloved dive bars, this little joint is a good place to eat, play pool, and jam out to classic tunes on the jukebox. Your burger will also pair well with a Bloody Mary, which has all the fixings and spices needed to give it a kick.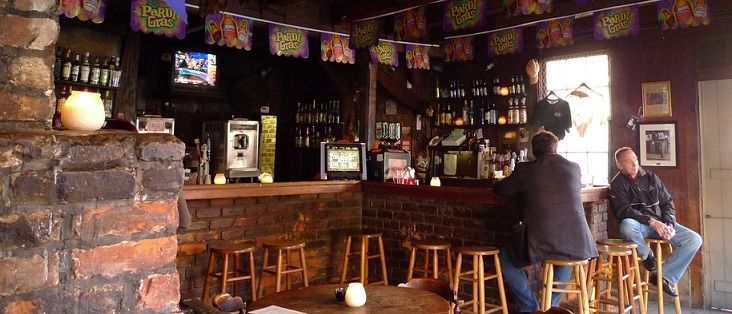 8. Lafitte's Blacksmith Shop Bar
941 Bourbon St., 504-593-9761, lafittesblacksmithshop.com

Get your friends together for a night of drinks at this old-timey pirate bar. Built between 1722 and 1732, Lafitte's Blacksmith Shop Bar is regarded as the oldest bar in the country.
They serve frozen drinks, beer, and cocktails, including mean Bloody Marys topped with olives and green beans for some added flavor. Legend says that Jean Lafitte himself was the owner of this bar! Shiver me timbers!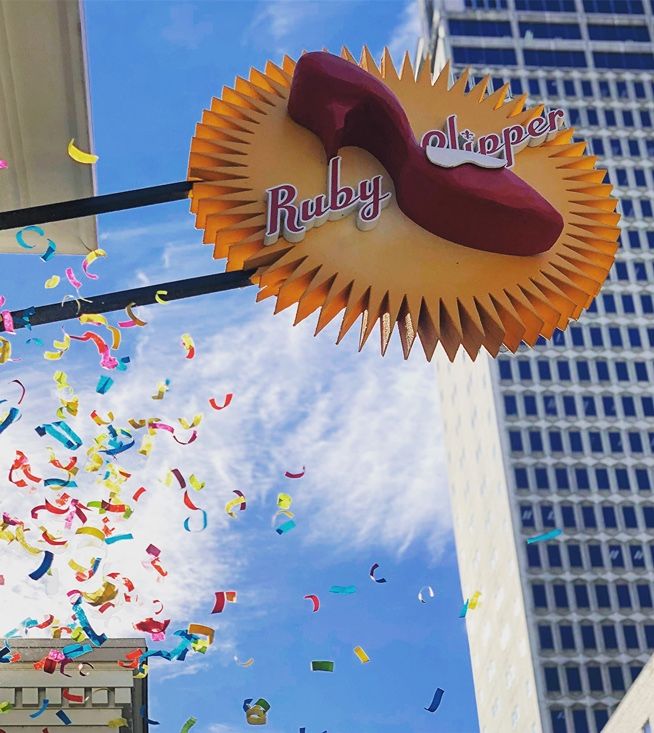 9. The Ruby Slipper Café
Multiple Locations, therubyslippercafe.net
The Ruby Slipper Café is the coziest spot to eat brunch with friends and family. In true Southern fashion, all meals, ranging from eggs cochon, crawfish & grit cake, and stuffed french toast, are made to order.

Add a little bit of booze to your brunch with their house-made cocktails. You can get a little kick to your morning with their spicy Award-Winning Bloody Mary. Made with vodka, bacon-infused vodka, and tequila blanco, this baby will pep you up for sure!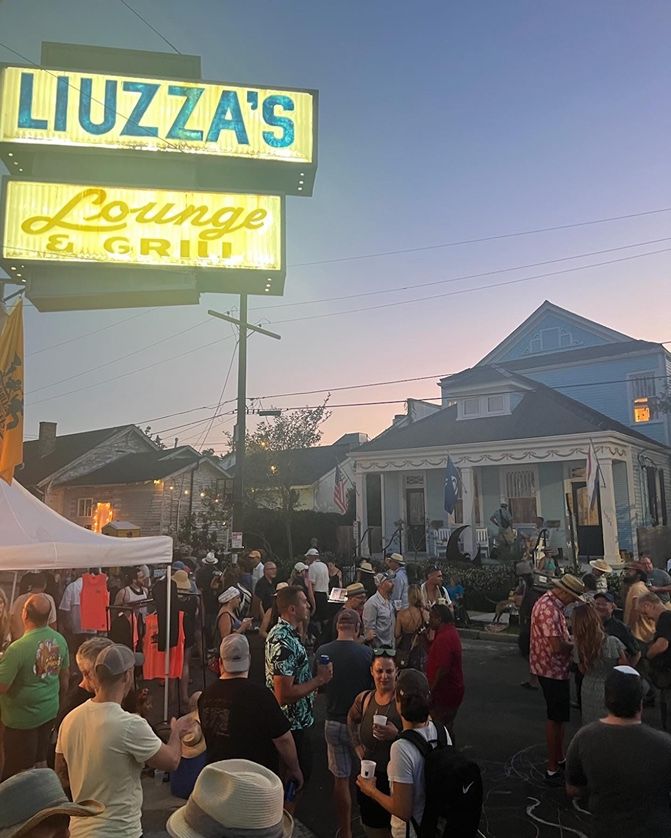 10. Liuzza's by the Track
1518 N. Lopez St., 504-218-7888, liuzzasbtt.com

Nothing screams Cajun more than Liuzza's. Found next door to the New Orleans Fairgrounds, festival-goers always flock there for some pre-festival munchies.
From steaming cups of gumbo to mouthwatering po-boys, you'll have your belly filled in no time! Need a little pick-me-up before festing? Try their award-winning Bloody Mary topped with spicy green beans, olives, and lemon for some zest.
NOLA Bloody Marys to Make You Blush
Bloody Marys are perhaps the best possible substitute to tomato soup ever invented. That's because, just like Irish coffee, any kind of drink can be made just a little bit better with some booze added to the mix. So while you're in New Orleans and trying out different NOLA cocktails, definitely don't pass up on the city's beautiful Bloody Marys. Cheers!