One of the oldest alcoholic drinks in human history, beer has stood the test of time and is now one of the most widely-consumed drinks in the world. People love a good, cold beer, and what better place to drink a glass or two in one of the best beer cities in the world?
These bars may offer their patrons more than beer, but they are known for having either a large selection of beer or a good selection of beer that comes from places near and far.
10 Best Places for Beer in New Orleans
Whether it be for National Beer Day, Beer Can Appreciation Day, or really any day, New Orleans has more than enough places to satisfy folks who want a golden glass of brew. Here are 10 fantastic spots around the Big Easy for beer lovers.
1. Bayou Beer Garden
326 N Norman C Francis Parkway, bayoubeergarden.com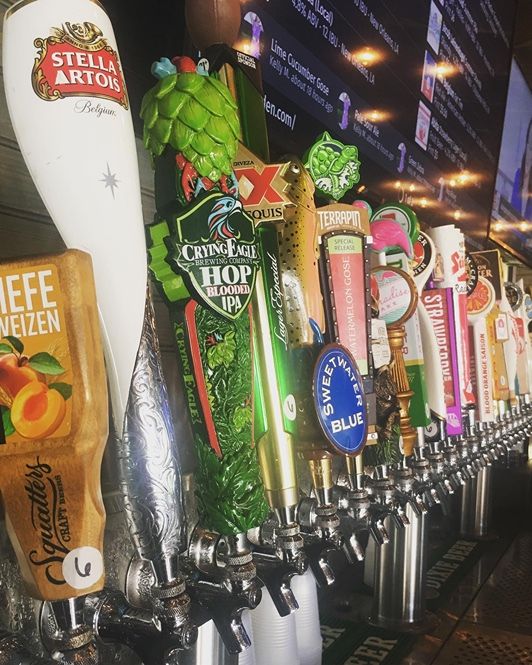 Bayou Beer Garden is the perfect location for everyone. They have 21 rotating beers on tap, and 36 rotating wines—available by the glass, bottle, and carafe. From their vast selection of beer and wines, to their extensive food menu, you are able to enjoy all of the above in their beer garden. You can have anything from burgers to cheese boards.
Its cozy interior will make you feel right at home so you can sit back and relax. Make sure to also check out their live music every Sunday and Monday, as well as Trivia Tuesday. Bayou Beer Garden also hosts live crawfish boils Tuesday-Friday after 3 p.m. , and after 1 p.m. on the weekends.
2. The Bulldog
Multiple Locations, bulldog.draftfreak.com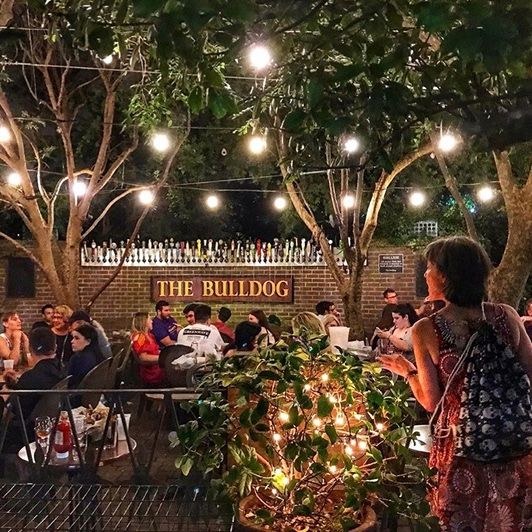 In 1994, four New Orleans locals passionate about draft beer came together with an idea that would become The Bulldog-Uptown. Today, The Bulldog Uptown provides a varied draft beer selection, stellar service, and a social environment for locals.
Bulldog utilizes nitrogen to pump its diverse selection of craft and import beers, alongside commercial high-temperature glass washers to preserve beer quality.
3. Cooter Brown's Tavern
509 S. Carrollton St., cooterbrowns.com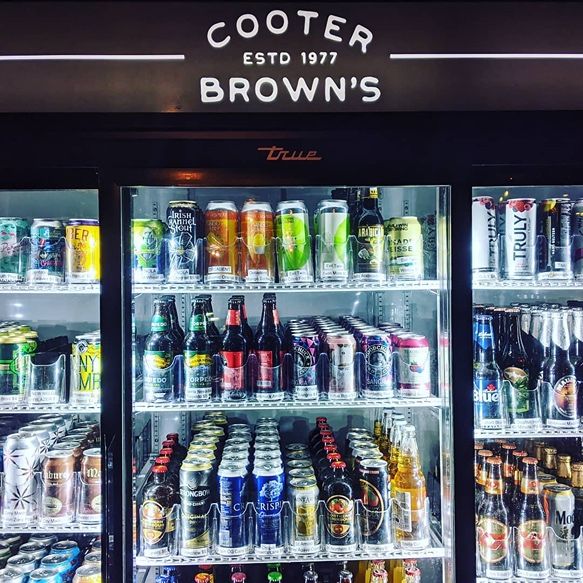 A New Orleans institution that never fails to deliver, Cooter Brown's is easily a local favorite. Individuals can pick from 84 beer taps, an expansive menu of raw oysters and elevated bar fare options, and join in on watching the big game on some of the numerous TVs.
Cooter Brown's is also a hub for entertainment, serving as the perfect venue to watch a game, participate in a trivia night, or book the space for an event of your choosing.
4. The Avenue Pub
1732 St. Charles Ave., theavenuepub.com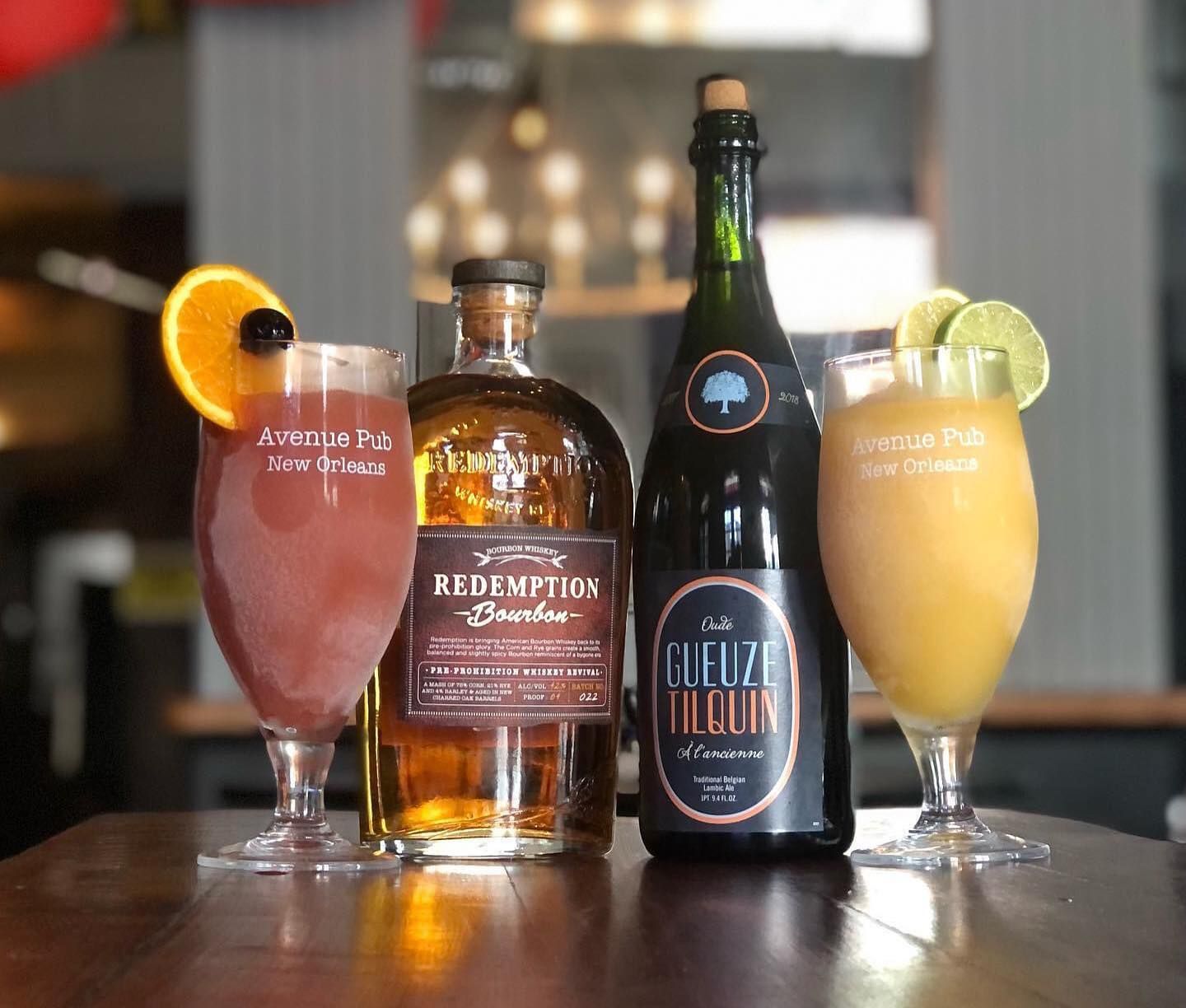 Sporting an old-world feel, tin ceilings, and a fireplace, The Avenue Pub is a nationally recognized craft beer and whiskey bar serving up specialty bourbon in addition to high-end and local American and European craft beer.
The Avenue Pub is also known for its eclectic food menu, featuring mouth-watering small plates such as Choux de Bruxelles and Spiced Roasted Cauliflower Vichyssoise.
5. Wrong Iron on the Greenway
3532 Toulouse St., wrongiron.com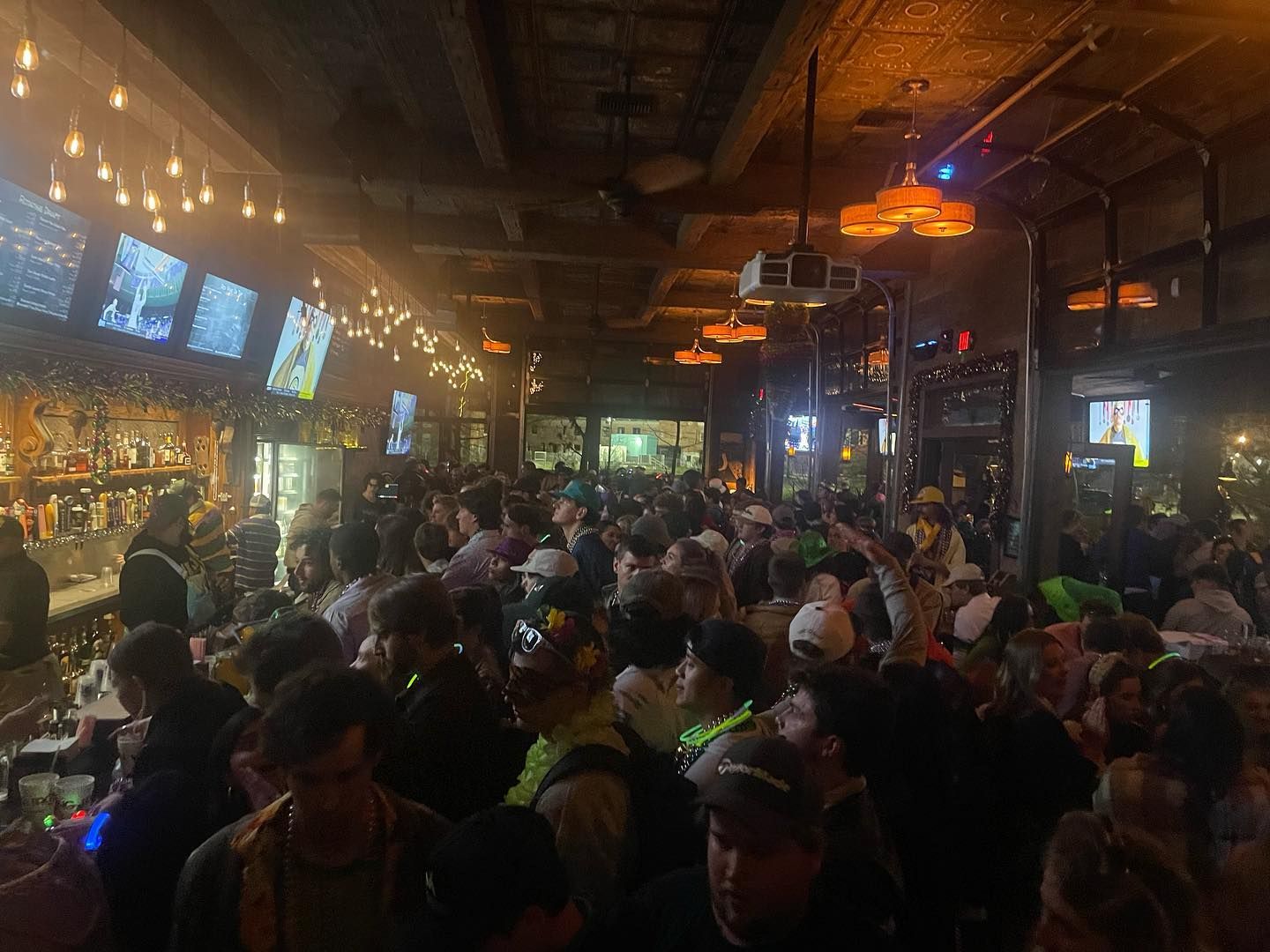 It's a beer garden, but New Orleans style! This location features pop-ups and food trucks in the center of Mid-City right along the Lafitte Greenway.
Wrong Iron on the Greenway dishes out 50 beers, 10 wines, 5 cocktails, and 4 frozen drinks on tap in addition to an impressive wine and cocktail menu. This outdoor space is sure to impress, and even is open to your four-legged friends too!
6. Miel Brewery and Taproom
405 Sixth St., mielbrewery.com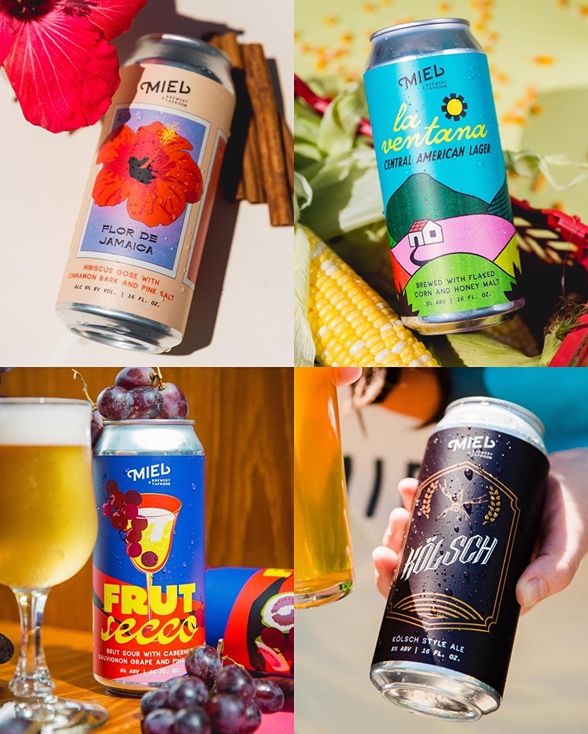 Miel's genesis occurred in 2016 when Alex Peyroux and Janice Montoya, two individuals with a love for art and science, endeavored to create an environmentally conscious space that would provide guests with fresh beer prepared with local ingredients.
The Irish Channel is lucky to be the location of this local gem.
7. Oak St. Brewery
8201 Oak St., oakstbrewery.com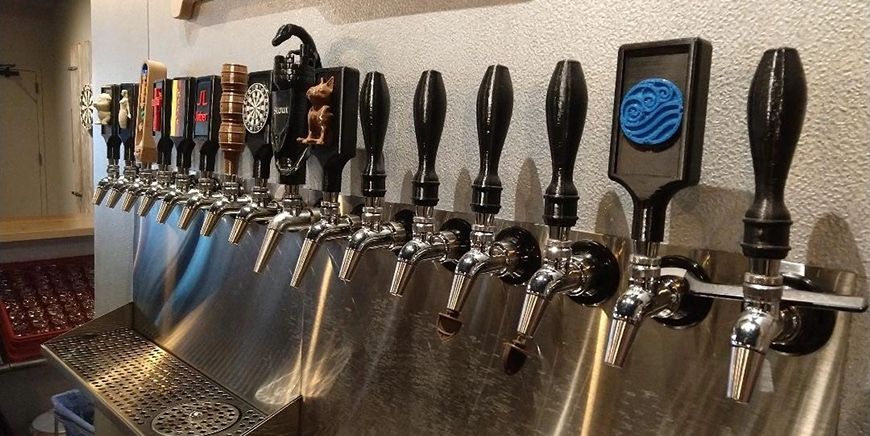 Oak St. Brewery is a small-scale working brewery conveniently situated near several live music venues and restaurants. Due to the laws regarding breweries of this size, the only place you can get Oak St. Brewery's beer is at this nano-brewery and taproom.
This brewery serves up Imperial stout, IPA, Reds, Ambers, blondes, and pales, satisfying a wide range of palettes. Check out their social media to see what's going on each week. There's usually an event every day like food trucks, trivia, video games, and more.
8. 504 Craft Beer Reserve
3939 Tulane Ave., 504craftbeer.com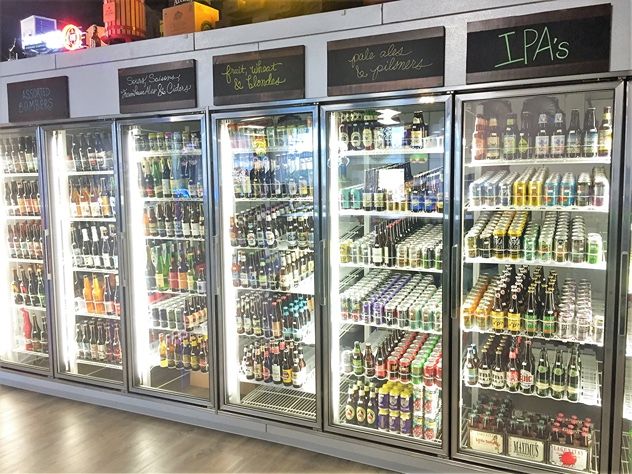 The owners of 504 Craft Beer Reserve are passionate about their concept of curating a cool environment where beer nerds and enthusiasts can enjoy quality craft beer. The best part is that you can buy cans and bottles of beer from right here in NOLA and from all over the world as well as enjoying a rotating menu of guest beers on tap.
At 504 Craft Beer Reserve, every craft beer is offered as a single so that customers can buy just the perfect beer for their needs. This store is also known to have several events a month like trivia, bingo, movie nights, and game nights.
9. Port Orleans Brewing Co.
4124 Tchoupitoulas St., portorleansbrewingco.com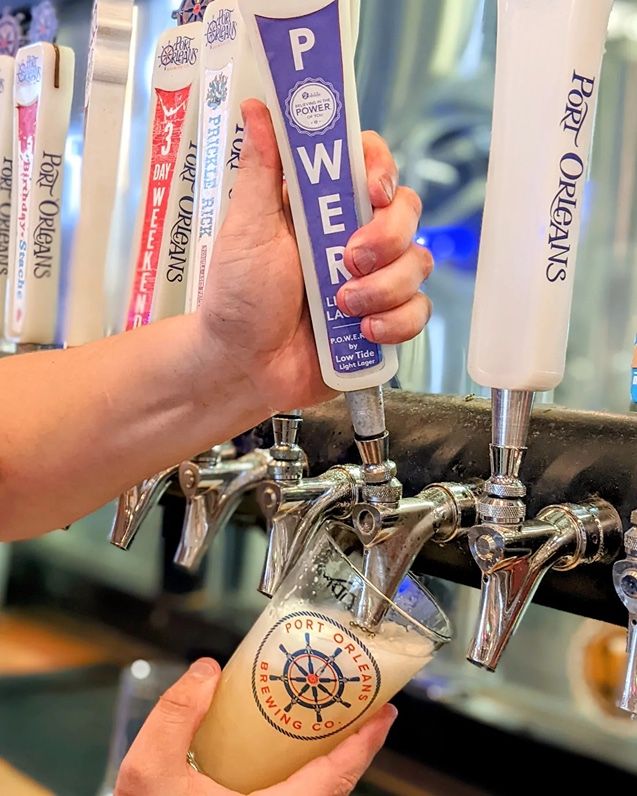 Inspired by the history of the Port of New Orleans, Port Orleans Brewing Co. provides New Orleans locals with awesome tasting, local craft beer that has been produced with the highest of standards in mind.
Port Orleans Brewing Co. additionally hosts exciting events such as the weekly "Rick's Halfway Decent Karaoke". The cool Tchoupitoulas taproom is kid and dog friendly and the kitchen's creations are something to check out.
10. New Orleans Lager and Ale Brewing
3001 Tchoupitoulas St., nolabrewing.com
New Orleans Lager and Ale Brewing is one of Louisiana's biggest singly-owned craft breweries in the Irish Channel of New Orleans. This brewery serves up eight year-round beers in addition to three seasonal beers, lagniappe and offbeat beers, and wild and sour ales.
This venue also hosts exciting events such as "Name Dat Tune" live music trivia and a "Night Fever Market". Check out their website and social media to see if the brewery is hosting a concert on the night you plan to stop by.
Grab a Pint from These 10 NOLA Spots
Beer is the perfect choice to beat New Orleans' infamous humidity. Being one of the best cities in the world for beer drinkers, the Crescent City has plenty of establishments people can go to. So the next time you're in the mood for a delicious craft beer or are looking around the city for some Faubourg beer, these 10 spots will definitely hook you up and leave you satisfied. Prost, y'all!