Whether you're a local or a frequent visitor of the Big Easy,
chances are you'll come across music wherever you go, and with music follows dancing. The hot spot for this fun affair, however, is in Downton's French Quarter. Specifically at its heart; Bourbon Street,
the bar-laden street named after French royalty
!
Best Dance Clubs in NOLA for Getting Your Groove On
On Bourbon you're bound to find what you're looking for and more! The birthplace of the most famous cocktails to come out of New Orleans and balconies bejeweled with beads galore, Bourbon St. and the French Quarter are the place to be. Here are ten of the top dance clubs in New Orleans.
1. The Metropolitan
310 Andrew Higgins Blvd. (504) 568-1702, themetronola.com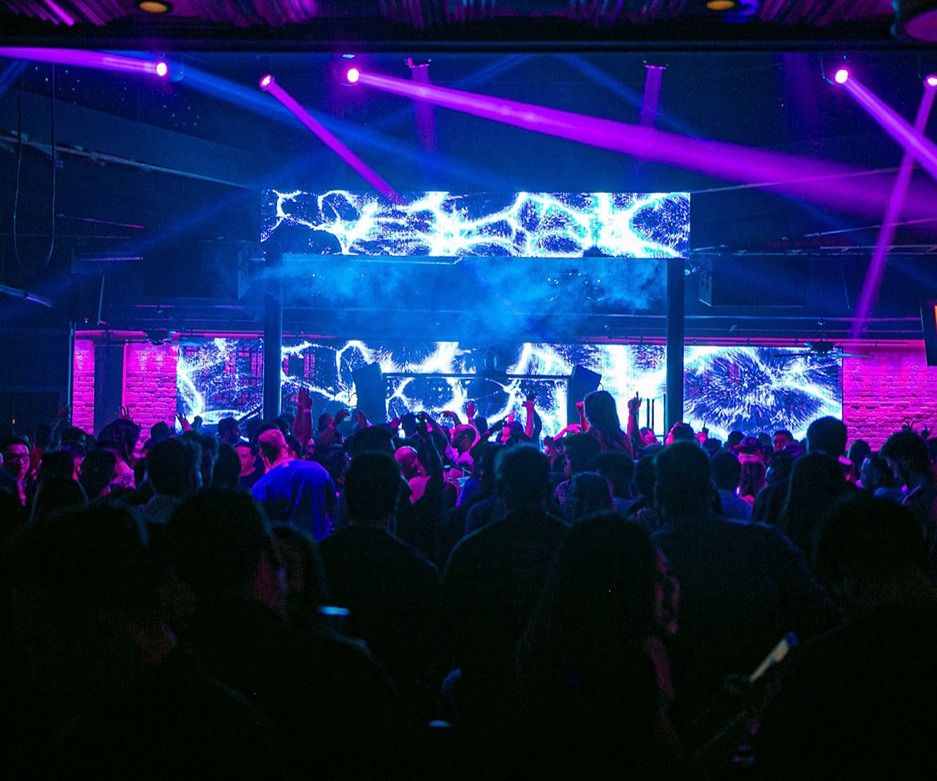 This stylish music venue is one you won't want to miss, especially if dancing is your preferred method of having a good time. Live entertainment is a guarantee, along with acclaimed DJs taking the stage every week. The Metropolitan offers excitement of all levels with three different floors abundant in bright lights, smoke machines, and more to set the party tone.
If you're interested in hosting a party, big or small, reservations can be made online or simply by calling the Metropolitan at 504-568-1702. The venue also has 14 VIP rooms to accommodate patrons and events of all sorts. The Metropolitan is a 21+ venue, so don't forget that ID!
2. Ohm Lounge
601 Tchoupitoulas St. (504) 335-1760, ohmlounge.com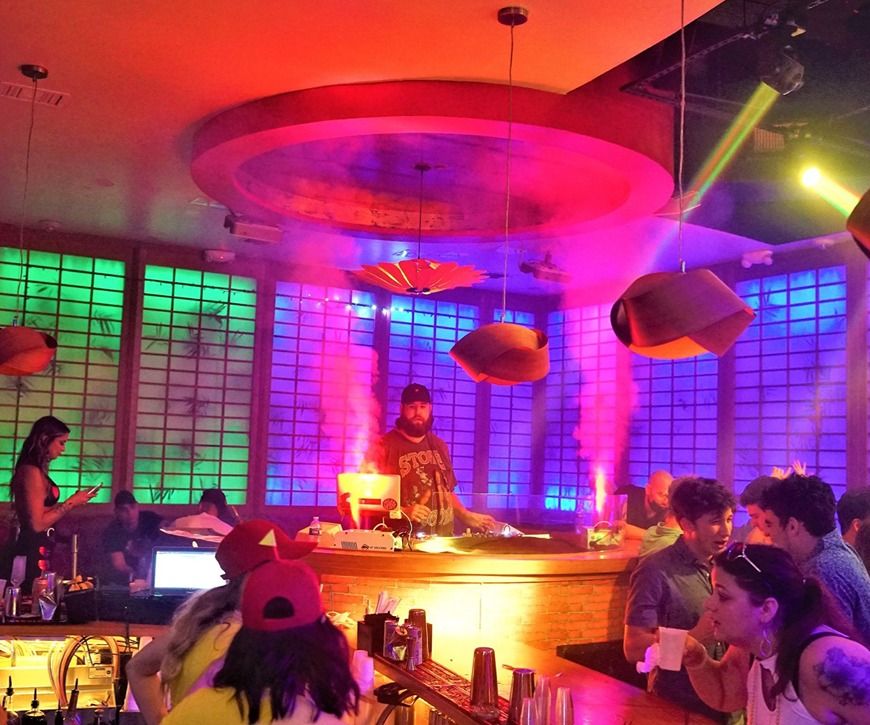 If you've been to Barcadia in downtown, its imperative you check out its sister club, Ohm lounge. While Barcadia caters to those who like games, Ohm lounge offers a more sophisticated vibe. Located right within Barcadia, Ohm gets in influence from Asian cultures, such as Japan and China. From the decor to the music, Ohm offers an upscale atmosphere you and your crew are bound to love.
Ohm also offers weekly performances, ranging from DJs to musicians alike. There's never a dull moment here, with several VIP sections that can hold up to 100 seating persons with an additional 220 standing. As most dance clubs in NOLA, Ohm Lounge is open to those 21+.
3. The Rabbit Hole
1228 Oretha Castle Haley Blvd. (504) 354-9709, rabbitholenola.com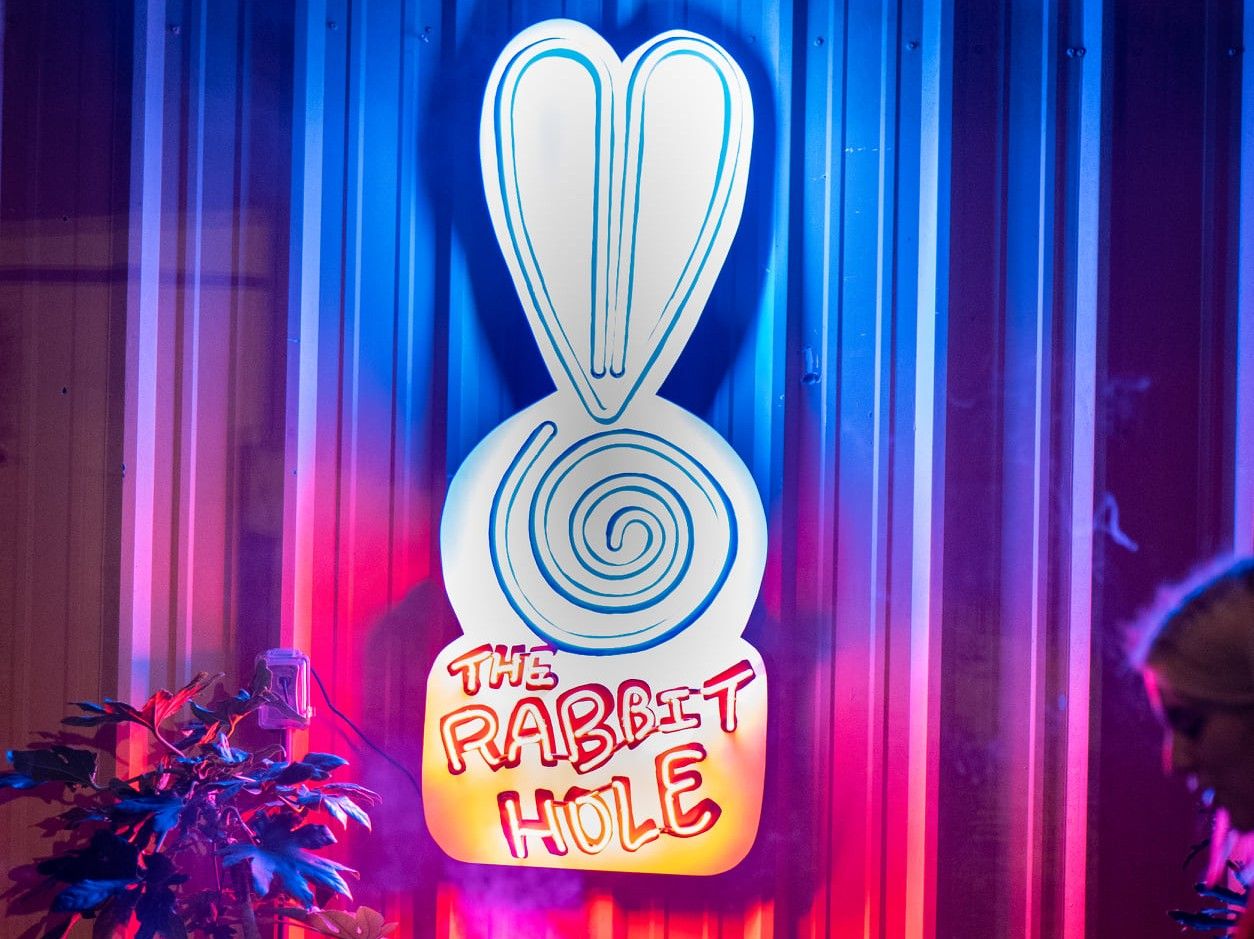 Edging away from where elegance meets relaxation, The Rabbit Hole is a perfect spot for partygoers looking for some adventure. This eclectic venue features vibrantly colored murals with purple lighting to match and a vast dance floor to get your boogie on while the artist of the night shows off their craft.
Showcasing everyone from NOLA's dynamic DJs with electronic suave to jazzy brass groups with classic New Orleans flare, The Rabbit Hole has a little something for every musical taste imaginable. Just stop on by, grab a drink, and be ready to hit the dance-floor.
4. Republic NOLA
828 Peters St. (504) 528-8282, republicnola.com
If dancing is your priority on a night out, Republic NOLA is a must try. This venue has a vibe to offer with its main stage, mezzanine, dazzling chandeliers, eclectic brick walls, and ornate furniture. For about 13 years now, Republic has been a New Orleanian staple for lovers of live music and dancing alike, having both a main stage and mezzanine with bars.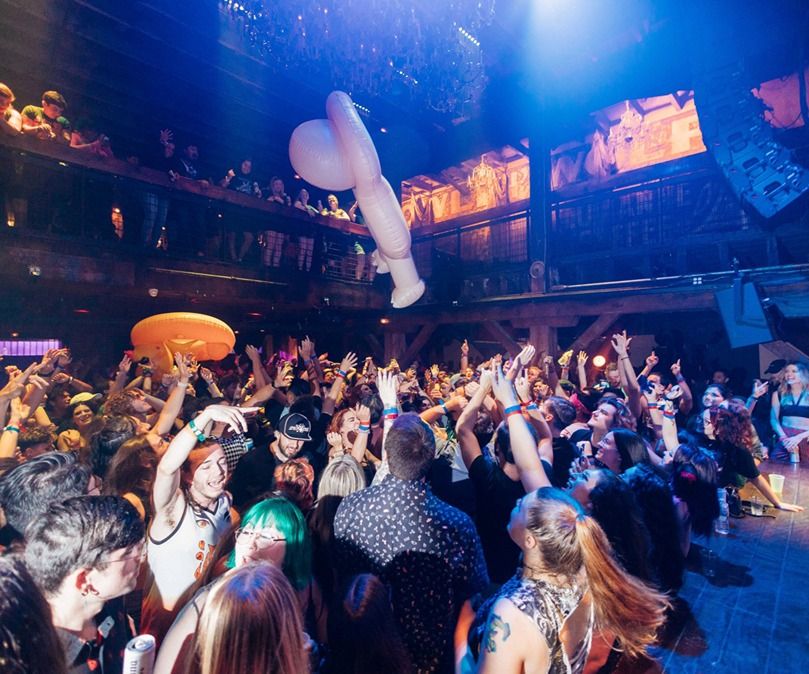 Republic NOLA has hosted concerts and events by names like Post Malone, Grimes, Mumford & Sons, FKA twigs, Disclosure, and others. Along with being the ultimate dance club with live entertainment, Republic also offers private events and spaces for private parties. Republic is an 18 and up venue, however, some events might be strictly 21+.
5. Razzoo Bar & Patio
511 Bourbon St. (504) 522-5100, instagram.com/razzoonola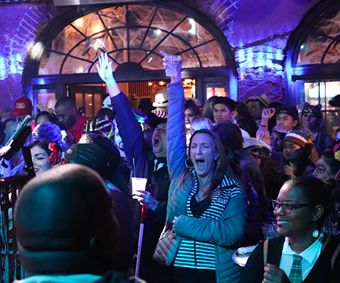 One of many Bourbon St. staples, Razzoo Bar & Patio is a lively dance club that is open from 12pm to 4pm and offers a happy hour special of 3 for 1 until 8pm. Razzoo also features a house band by the name of "The Phunkey Monkeys" that performs Thursdays through Sundays at 8pm.
Locals and Tourists alike have raved about the vibes and the music, how it makes you dance and sing the night away. Hip hop, Pop, 80's ballads, 90's hits, you name it and Razzoo plays it. As most bars and clubs in the French Quarter, guests must be 21+ to enter so be ID ready.
6. Oz
800 Bourbon St. (504) 593-9491, ozneworleans.com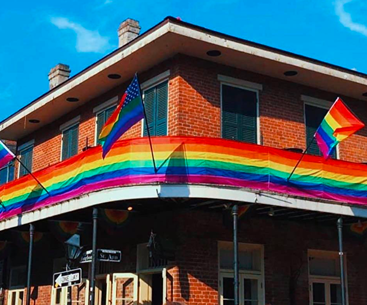 Coined as New Orleans' #1 gay dance bar, Oz is a joyful hangout filled with music, dancing, and wait for it...drag! What more could you want for a night of fun? For instance, weekly events like Drag Karaoke on Mondays, Bourbon "Boy"lesque on Tuesdays, and show night on Wednesdays with the spectacular resident ladies of Oz!
Oz offers hosting for private events ranging from wedding receptions, corporate events, rehearsal dinners, and after parties. Whether you're local or just visiting, its essential you witness (what they call at OZ) the "quintessential gay New Orleans experience". Oz is a strictly 21+ club.
7. Bourbon Pub Parade
801 Bourbon St. (504) 529-2107, bourbonpub.com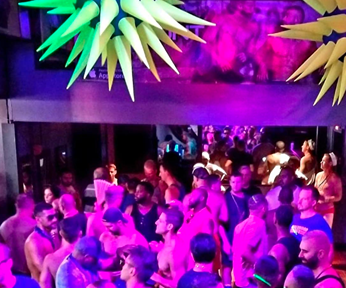 Bourbon Pub Parade is Bourbon's go-to gay night club. With two floors and a balcony, indoor and outdoor seating, nightlong clubbing music, drinks, and more, Bourbon Pub Parade is a must. It's often cited as one of the best bars in New Orleans, period.
Open every day from 12pm to 3am, with the exception of Mondays and Tuesdays. Drag show reservations can also be made for the weekends by clicking here. Bourbon Pub Parade will also be hosting a New Year's Eve event with two different acts and ongoing activities on both floors. Tickets online are $10 and $20 at the door.
8. Vintage Rock Club
1007 Poydras St. (504) 308-1305, vintagerockclub.com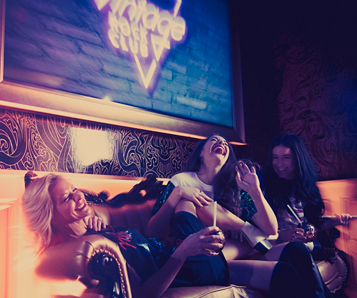 Dancing to decades of different music? Say less! The Vintage Rock Club is NOLA's hotspot for lovers of throwbacks, from 80s pop and rock to 70s disco and soul. Grab a cocktail as you sit back and relax, watching iconic music videos and concert recordings on the 185'' video wall surrounding the venue or dance the night away, the choice is yours.
You won't want to pass up a visit to the Vintage Rock club especially during the themed parties for lovers of nostalgia and pop culture alike. However, the venue is open to the public only on Fridays and Saturdays, from 9pm to 2pm. To reserve a spot for a private event or party call (504) 308-1305.
9. Apres Lounge
608 Fulton St. (504) 635-2427, theapreslounge.com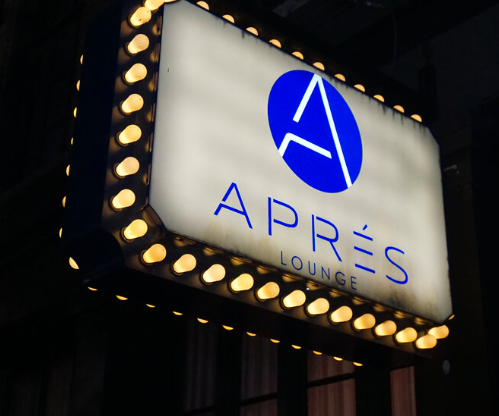 Located in the Warehouse District and known for being NOLA's first (and only) champagne lounge, Apres is an ambient, upscale venue that invites its patrons to peruse a menu with an array of top shelf sparkling wines, along with mixology experts that will guarantee a delicious cocktail ranging between $10-15. Apres is open Thursday through Saturday and offers open bar service on Fridays from 10pm to 11pm.
Hip hop, EDM, top hits, you name it. Whether its a spontaneous night out or a special occasion, Apres Lounge is a go-to spot for a soiree-styled celebration.
10. Gold Mine Saloon
701 Dauphine St. (504) 495-3538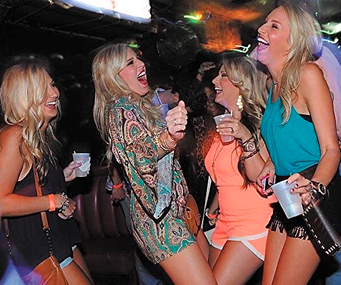 This homely little dive bar in the heart of Downtown offers drink specials, a selection of beer, and music that will make you dance! Gold Mine Saloon frequently offers music from a live DJ as well.
If you visit, be sure to order a round of their famous Flaming Dr. Pepper shot for you and your crew. Gold Mine Saloon is open every day from 6pm to 4am with the exception of Tuesdays and Thursdays.
Dance Like No One's Watching In The Big Easy
If one thing is certain, New Orleans is a city that's hospitality and open-mindedness is as amusing and eclectic as its culture. A visit to the crescent city is guaranteed to turn any frown upside down. We have an incredible history of dance clubs that is still being written by all of those who like to get up and shake it today.
Whether you're walking down Bourbon St. or Watching a performance in the French Quarter's Jackson Square, you'll see people dancing, smiling, cheering and overall having a good time. The possibilities are endless here.