Whenever someone says that they want to visit New Orleans, they usually say that they're going to just visit The French Quarter. But any local will tell you that the Uptown neighborhood of New Orleans is really one of the best places to spend a day or two in. From excellent St. Charles Avenue restaurants to unique Magazine Street boutiques, Uptown New Orleans has it all. The bars are especially fun to visit.
The Best Uptown Bars That You Should Visit
Uptown bars are known for lots of live music. Some of the bars here have local bands performing every single night of the week, and it's definitely some of the best Louisiana music you've ever heard. The bars in this list are full of tunes, drinks, and so much fun!
1.
Le Bon Temps Roule
4801 Magazine St. (504) 897-3448, lbtrnola.com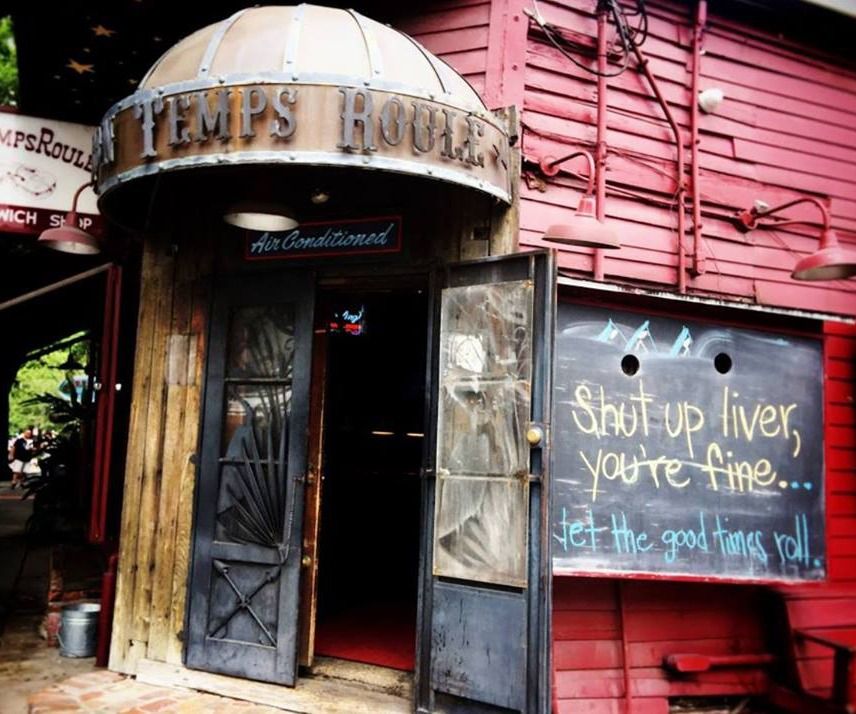 Named after the iconic Cajun phrase imploring you to let the good times roll, Le Bon Temps Roule always has a party going on. The front of the bar looks like any old southern bar with a pool table right in the middle of the room. Take a trip down the hallway and you're bound to see some live music.
Le Bon Temps is known as the home of The Soul Rebels brass band who usually play on Thursday nights. Follow the bar's social media pages or check out their website to see all of the upcoming shows. You won't be disappointed by the lineup.
2. Cure
4905 Freret St. (504) 302-2357, curenola.com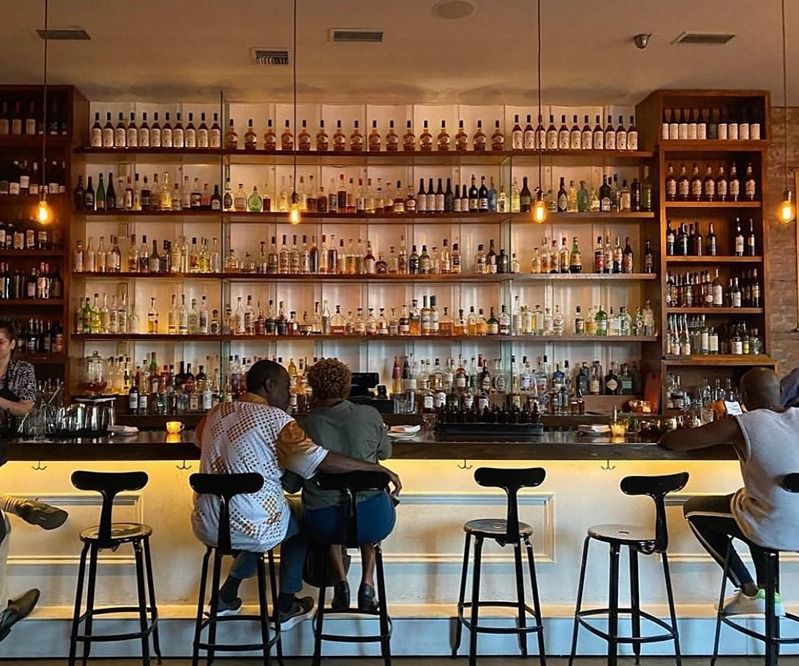 Award-winning classic and craft cocktail bar Cure has a menu for people who are very serious about their drinks. However, you don't have to be a connoisseur to appreciate the details that go into each glass.
Perhaps you'll want to try the Bluer Than Velvet, a mezcal sour infused with flavors of blueberry, pine, and cinnamon. Maybe the Whiskey Sinister with whiskey, Maurin Quina, sherry, and a dash of bitters. There's also zero-proof cocktails for non-drinkers.
3.
St. Joe's Bar
5535 Magazine St. (504) 899-3744, stjoesbar.com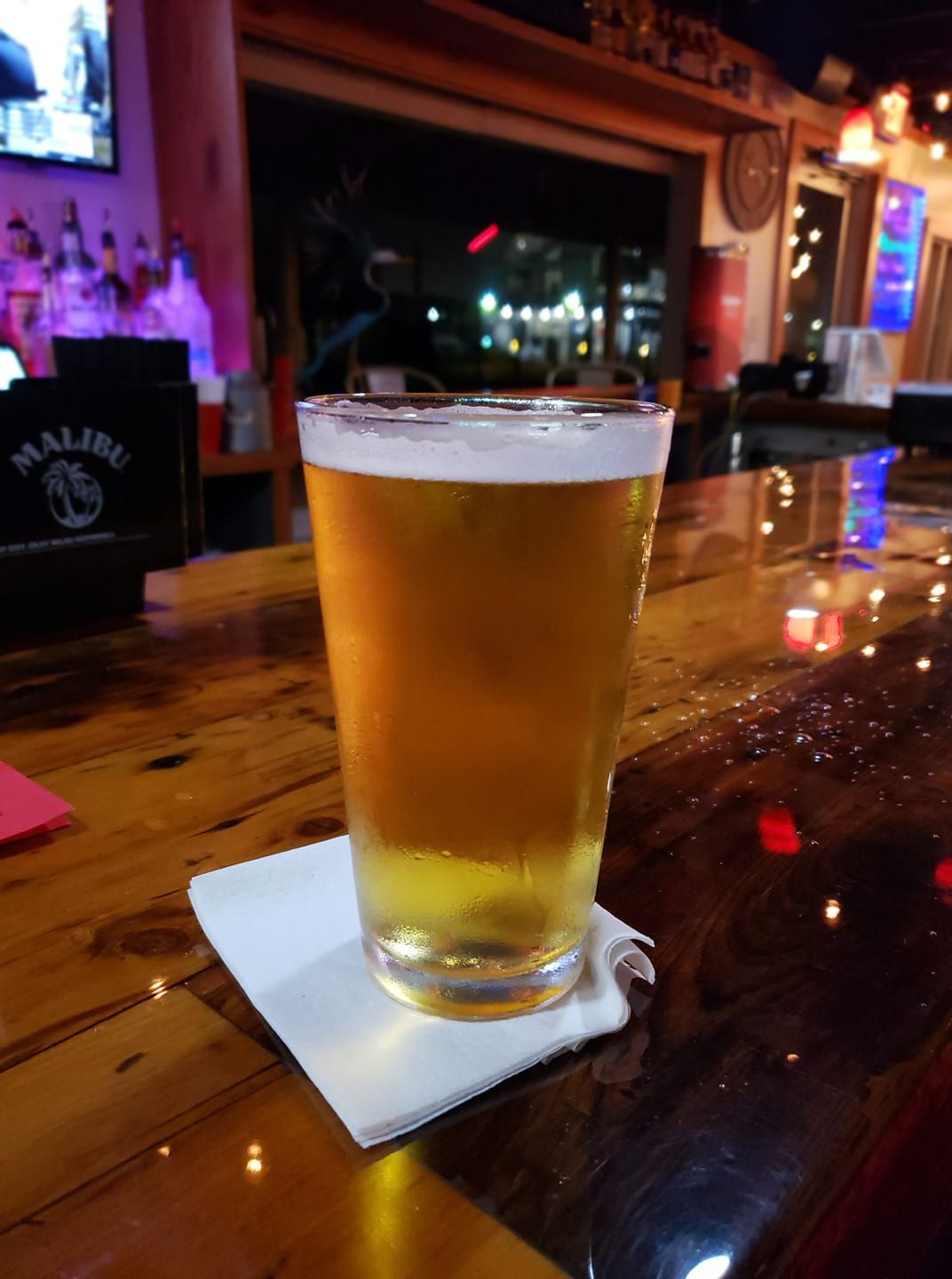 St. Joe's Bar was briefly closed in 2021 after Hurricane Ida. That short-lived closure made people realize just how much they love this place. The dimly-lit neighborhood joint really brings people together with a friendly atmosphere and great drinks.
In addition to craft beer on tap, St. Joe's has delicious signature cocktails available. The happy hour is one of the best on Magazine Street. Stop in from 3 p.m. to 7 p.m. any weekday to find out why.
4.
Snake and Jake's Christmas Club Lounge
7612 Oak St. (504) 861-2802, snakeandjakes.com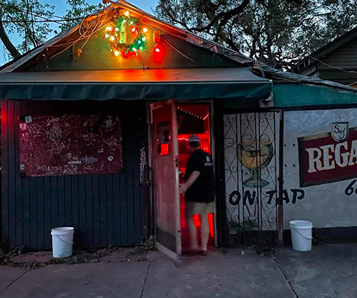 It doesn't have to be the holiday season for you to enjoy Snake and Jake's. This interesting ramshackle bar in an Uptown neighborhood is always lit with Christmas lights that cast a cheery glow over the patrons. It opens at 7 p.m. every day and stays open until the early morning hours.
Snake and Jake's is popular with the college crowd that inhabit the frat and sorority houses in the area. If the divey interior is too loud to have an intimate conversation, you are welcome to sit in the backyard patio.
5.
Kingpin
1307 Lyons St. (504) 891-2373, facebook.com/kingpinnola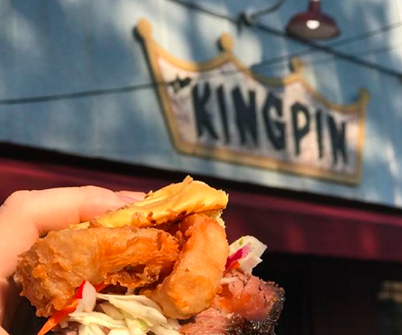 If you're into Elvis Presley, Kingpin Bar is where you want to be. Even non-Elvis fans can appreciate the retro-looking bar with dark red walls, cheap cocktails, shuffleboard league nights, and occasional band playing in the corner, and even the Elvis Presley shrine. It can really get packed on nights with live musical acts.
Kingpin is also happy to put your favorite sports game on the TV, especially if you're watching the Saints play. But be sure to check if they have a band that night first. Music comes first at Kingpin!
6.
Monkey Hill Bar
6100 Magazine St. (504 899-4800, facebook.com/monkeyhillbar
Where Y'at Magazine has crowned Monkey Hill Bar the Best Upscale Bar several years in a row. The richly-decorated lounge features big leather couches meant to help you unwind with a great craft cocktail. Luther Kent may be singing the blues on stage or the big screen may be showing the intense basketball game while you're here.
The cocktail menu is extensive, but the Monkey Martinis are the most popular items. Try a Bananas Foster with vanilla vodka and banana, butterscotch, and white chocolate liqueur. Or try the Jalapeno Cucumber Cooler cocktail for a refreshing twist on a vodka soda.
7.
Dos Jefes Uptown Cigar Bar
5535 Tchoupitoulas St. (504) 891-8500, dosjefes.com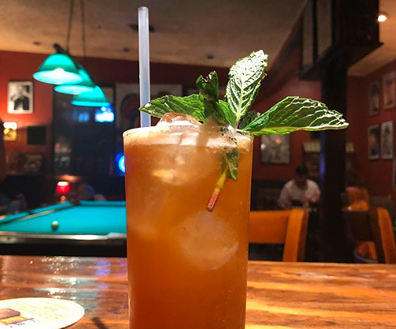 While New Orleans no longer allows smoking in bars, Dos Jefes Cigar Bar is a smoking bar that encourages cigar smokers to partake in their large selection of premium cigars inside and on the patio. Your bartender will happily recommend the best drink to go along with your smoke, or you can have your drink sans cigar.
In addition to the cigars and drinks, live music is always on tap. You can stop by nearly every night of the week to enjoy live music from local musicians. Vivaz is one of the most beloved acts, and guitarist John Fohl plays every Monday night.
8.
F&M Patio Bar
841 Tchoupitoulas St. (504) 895-6784, fandmpatiobar.com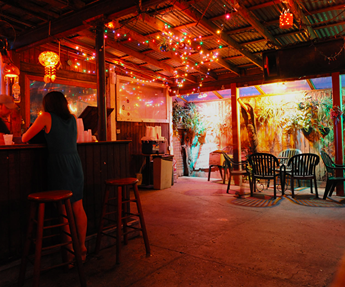 F&M Patio Bar is well known among college kids; it's been a student hang out for many decades. The party atmosphere draws them in just as much as the F&M Famous Cheese Fries that come out of the late night kitchen.
If the crowd indoors gets to be too much, the patio may be the place for you. There are some booths and tables available on a first-come, first-served basis. Don't be surprised if it's still hard to hear each other over the pumping dance music.
9.
Tipitina's
501 Napoleon Ave. (504) 895-8477, tipitinas.com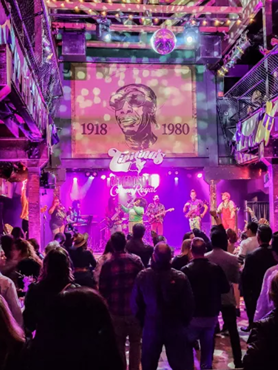 It's hard to find someone who doesn't know about the famous music venue Tipitina's. Incredible concerts have taken place at this institution for decades, and concerts regularly sell-out here. If you want to visit this bar, it's best to check out the concert calendar first because you may not be able to get into the show. Otherwise you'll have to watch the act on Tipitina's TV.
Tipitina's is a great place to catch popular local acts like Anders Osborne and Galactic, but it's also a regular stop for touring acts. Keep up with the venue's social media or website to see who's coming up.
10.
Maple Leaf Bar
8316 Oak St. (504) 866-9359, mapleleafbar.com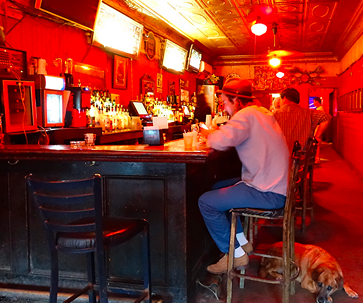 Maple Leaf Bar is a regular spot to see live music for locals who love to dance. Any visitor is welcome to join the party at this old-school Oak Street venue too! Funk musician George Porter Jr. plays here regularly, and his shows always bring out a crowd.
If you're interested in checking out why the Maple Leaf Bar is so great, check out the bar's website to see who's going to be on stage first. Their shows can sell out easily. But you can stand just outside and dance on the sidewalk if you can't get a ticket.
Uptown NOLA Bars To Put On Your Radar
Uptown New Orleans has such a rich, storied history that's still being written today in the sidewalks, in the shops, and, of course, in the bars. Even if you have already been to some of these places, it may be time to get back to them and rediscover why you loved them in the first place.
While there are many more bars in the Uptown area to grab a drink at, these are guaranteed to have regular crowds. Other Uptown bars are known for catering more to a few loyal regulars.