Beyond the big pots of gumbo, heaping piles of crawfish, and chilled plates of raw oysters, New Orleanians love some barbecue too. Though Creole and Cajun flavors run deep here, we enjoy slow-cooking meat just like every other major Southern city. New Orleans may not be known as one of the best barbecue cities in the world, but it's our best kept culinary secret.
These dedicated barbecue restaurants and restaurants that keep a lot of meat on the menu would be happy to make you a plate. Sit down and get ready for that whole rack of ribs!
10 Places to Get Barbecue In New Orleans
1.

Blue Oak BBQ
900 N. Carrollton Ave., (504) 822-2583, blueoakbbq.com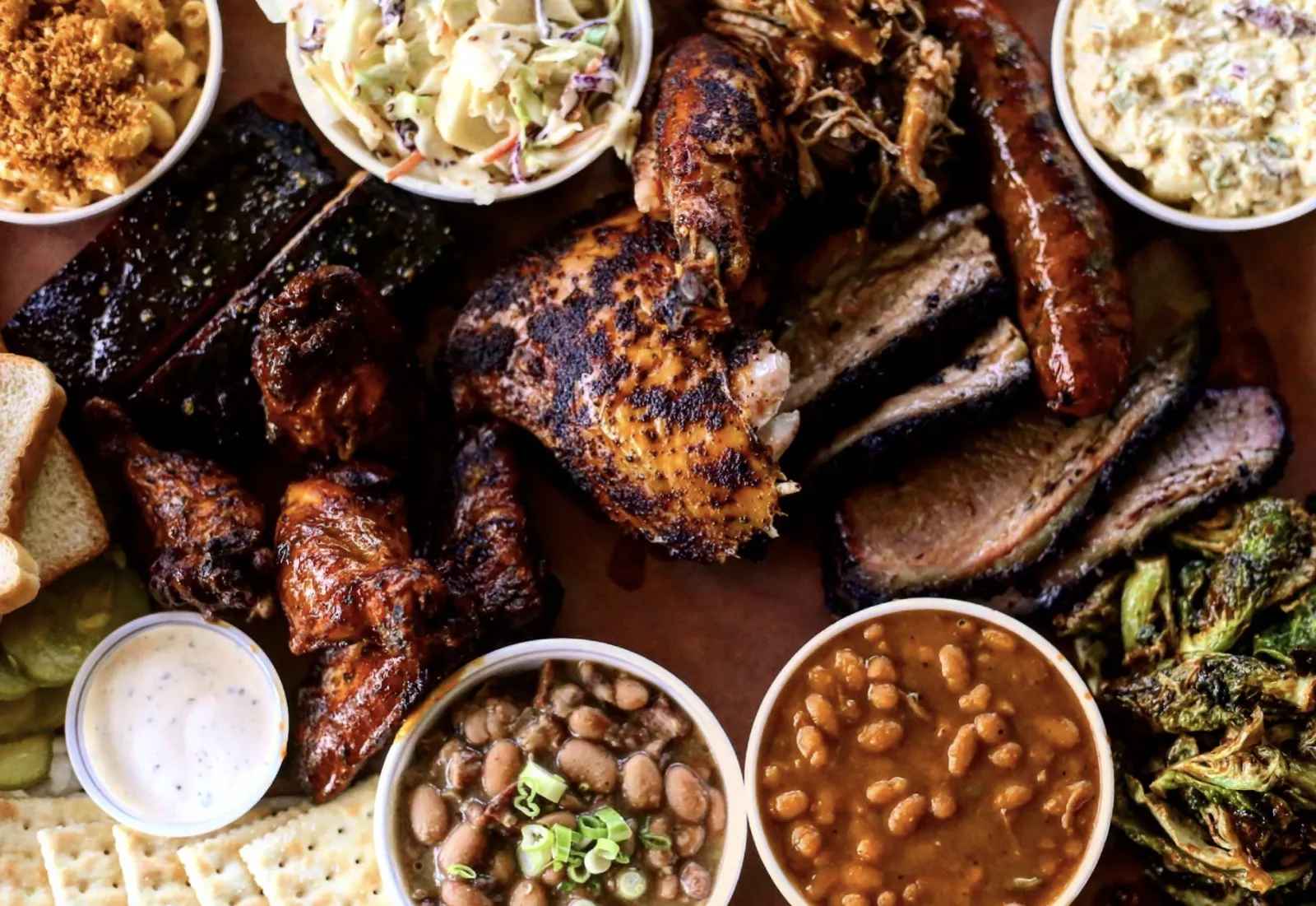 New Orleans is usually not talked about in terms of barbecue, but that just means it's our best kept secret. New Orleans has a long history with barbecue that continues to this day through our smoking hot barbecue restaurants. Blue Oak BBQ sits on Carrollton Avenue not far from City Park and you'll often see patrons happily dining out on the pretty patio.
There's plenty if barbecue plates to choose from: beef brisket, St. Louis spare ribs, spicy green onion sausage, smoked turkey, and pulled pork. If you prefer your meat in a sandwich, check out the Spicy Chicken Sandwich, The Pit Viper spicy jerk pulled pork sandwich and the Classic Cheeseburger with a house-smoked ground brisket patty.
2.

Central City BBQ
1201 S. Rampart St., (504) 558-4276, centralcitybbq.com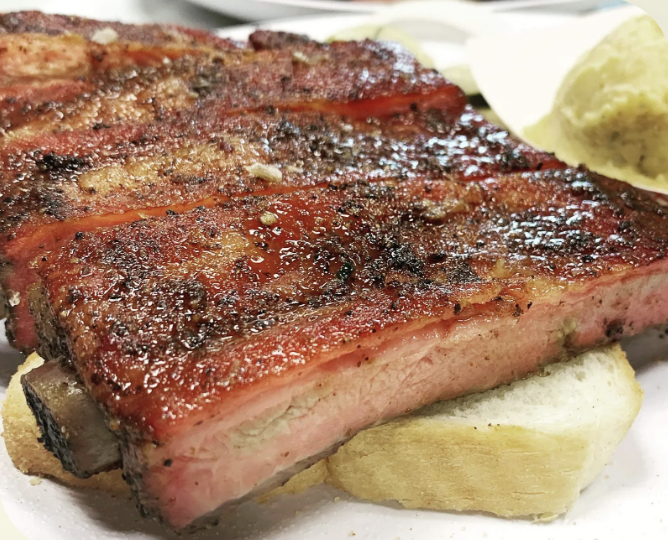 Central City BBQ isn't just known for their tender smoked meats, though that would be reason enough. The restaurant itself is big, but the yard is even bigger. It's not uncommon for Central City BBQ to throw a big bash in the huge gravel yard surrounding the restaurant, and you may want to join the fun when they do.
Central City BBQ is pleased to offer you racks of ribs, meats by the pound, stacked-high plates, salads, sandwiches, and more. The meaty lineup here features pulled pork, USDA prime brisket, USDA prime brisket burnt ends, smoked pork belly, smoked boudin, smoked turkey, smoked chicken breast, and jalapeno cheddar sausage, just to name a few.
3. The Joint
701 Mazant St., (504) 949-3232, alwayssmokin.com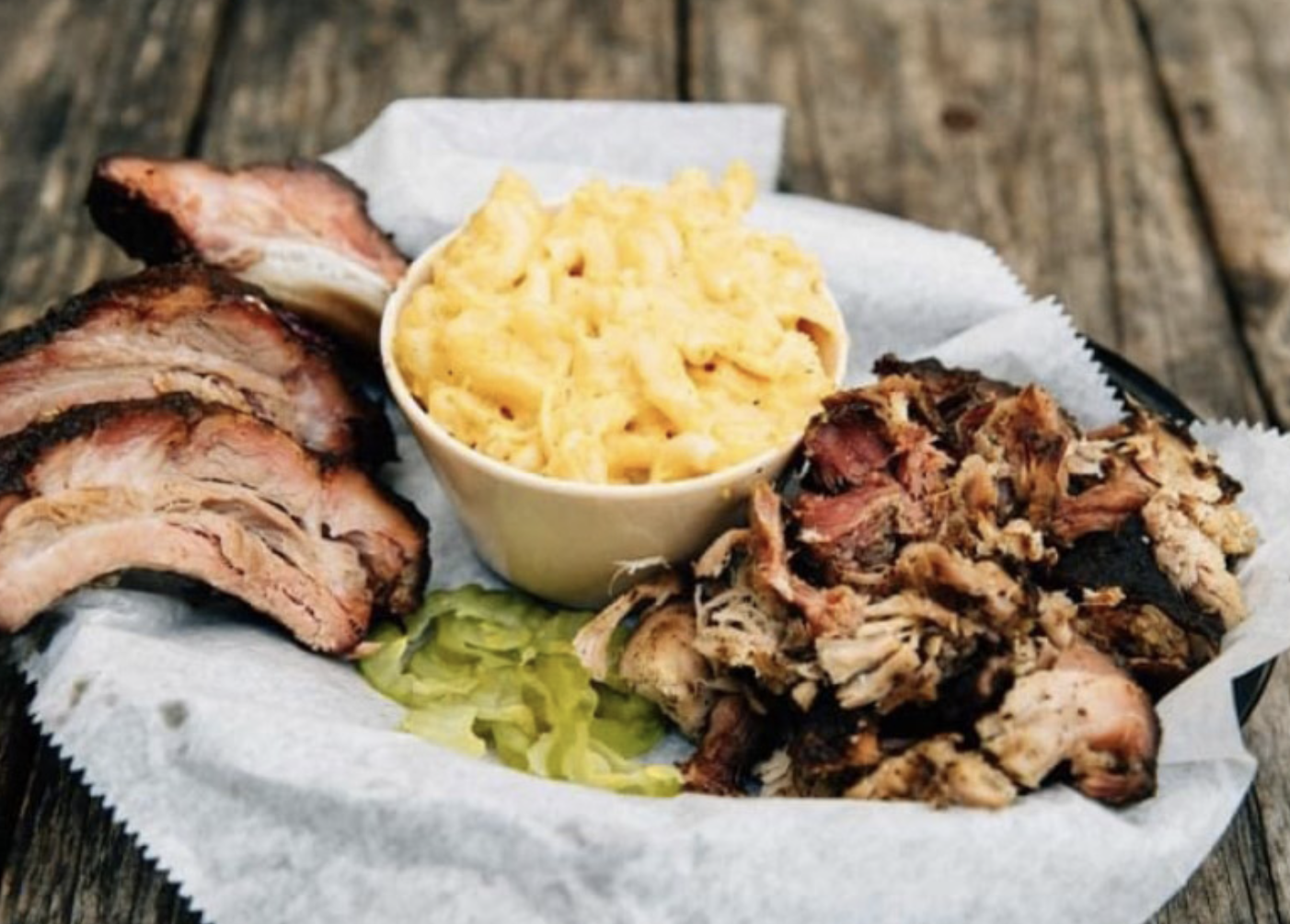 It's true that The Joint is always smokin'. Sunday is the only day of the week that you can't get lunch or dinner at this beloved barbecue place. Meat lovers will drool when they see this big menu of delicious meats. You can put your meat on a sandwich and you can get a half or whole stack of ribs, but true connoisseurs will go straight for the plates.

Alone or a part of a combo, you can choose from fall-off-the-bone smoked pork ribs, pulled pork, beef brisket, chicken, or sausage. The W Special is a plate with pork, brisket, and two ribs. Your meat will be perfectly complemented by a side of cole slaw, potato salad, baked beans, or mac and cheese.
4.

Ugly Dog Saloon
401 Andrew Higgins Blvd., (504) 569-8459, theuglydogsaloon.com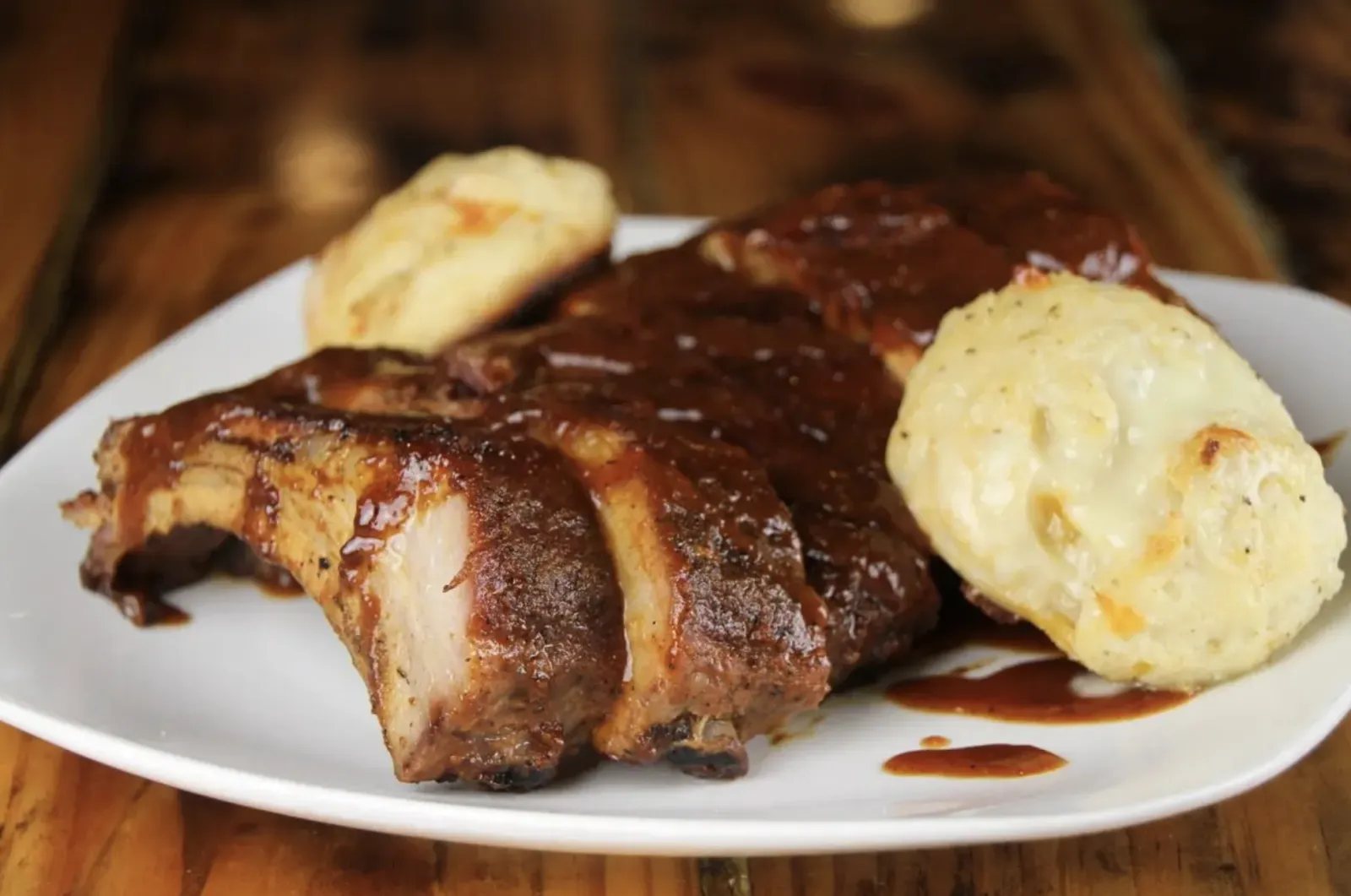 The Ugly Dog Saloon has been serving delicious barbecue out of their no-frills restaurant in the Warehouse District since the 90s. You know that it's good since it lasted this long. What sets Ugly Dog apart from the pack is their willingness to take barbecue and make it into great dishes that you wouldn't normally expect. The Buffalo Fried Ribs are tossed in buffalo sauce and the Ugly Nachos are topped with slow-cooked pulled pork.
This may also be one of the few places in town to get smoked alligator sausage. You can have that special sausage in a bun or on The Ugly Dog Combo Platter. Remember to get your French fries "ugly."
5.

Frey Smoked Meat Co.
4141 Bienville St., (504) 488-7427, freysmokedmeat.com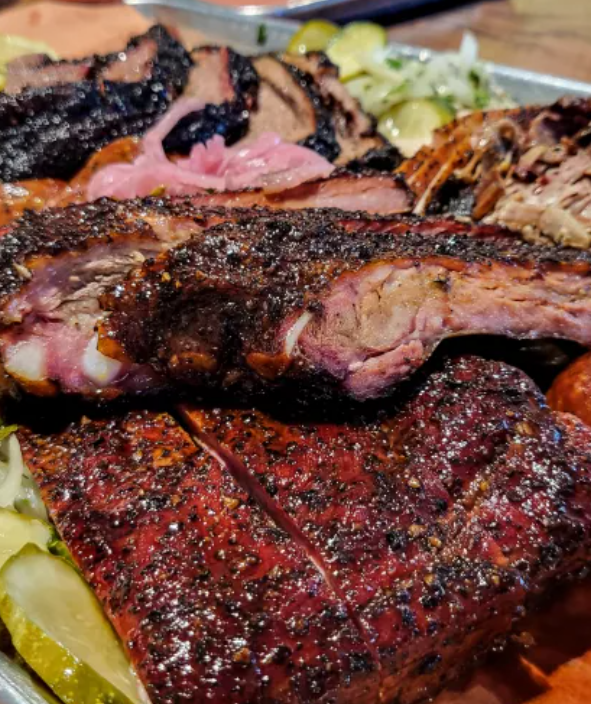 Frey Smoked Meat Co. is clearly a meat-centric eatery, but they've got a sweet tooth too. After you choose between getting a Bar-B-Cuban Sandwich, a Smoked Chicken Salad, or a 2 Meat Platter, you'll want to wash it all down with one of Frey's infamous milkshakes. There's the Cookie Monster Shake, Nutella Reese's Shake, and the Mint Chocolate Chip Shake in addition to the seasonal milkshakes.
If something sweet isn't your thing, the burgers are sure to satiate your savory craving. The Half & Half Burger is one ground beef patty, one hot sausage patty, American cheese, and Frey's Burger Sauce.
6. Pig Out NOLA Barbecue
537 Toulouse St., (504) 224-2434, pigoutnolabbq.com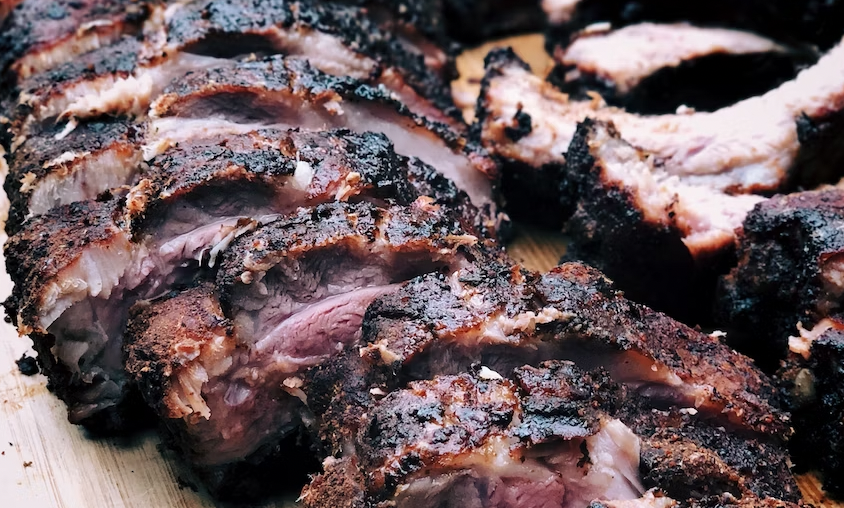 The French Quarter is typically known as the part of town where you go for the utmost upscale Creole and French dishes at hundred-year-old restaurants or for a slice of pizza when you've been to too many bars on Bourbon Street. Pig Out is changing all of that. They aim to serve delicious slow-smoked meats for lunch and dinner daily in the heart of The Quarter.
The menu is very simple: pork, brisket, and rib platters, pulled pork and brisket sandwiches, duck and andouille gumbo, pork and brisket tacos, and traditional sides for barbecue restaurants. There are no wrong choices when all of the options are rib-sticking good.
7.

NOLA Crawfish King Seafood & BBQ
5321 Franklin Ave., (504) 259-0828, crawfishking.com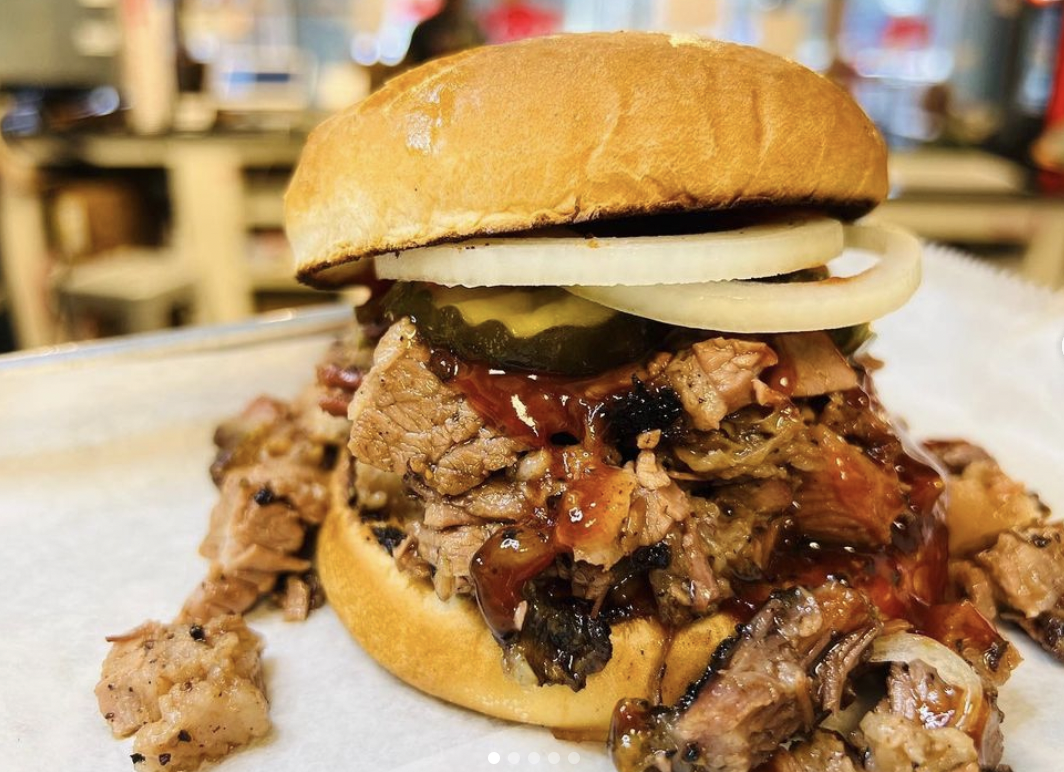 You can tell by the name that the NOLA Crawfish King does more than just seafood. The red meat-side of the business serves hearty sandwiches, stacked platters, and the best rolls you've ever eaten in addition to fried and boiled seafood goodness. Start off with a Soul Roll: ground smoked pork and mac n' cheese-stuffed roll with Soul Sauce.
Try out the New Orleans exclusive sandwich "The Neville," which is a housemade hot sausage with Swiss cheese, onions, pickles, and sriracha aioli. If you prefer platters, you can choose from brisket, whole hog bbq, smoked ribs, smoked wings, and smoked sausage.
8.

Walker's Southern Style BBQ
10828 Hayne Blvd., (504) 241-8227, cochondelaitpoboys.com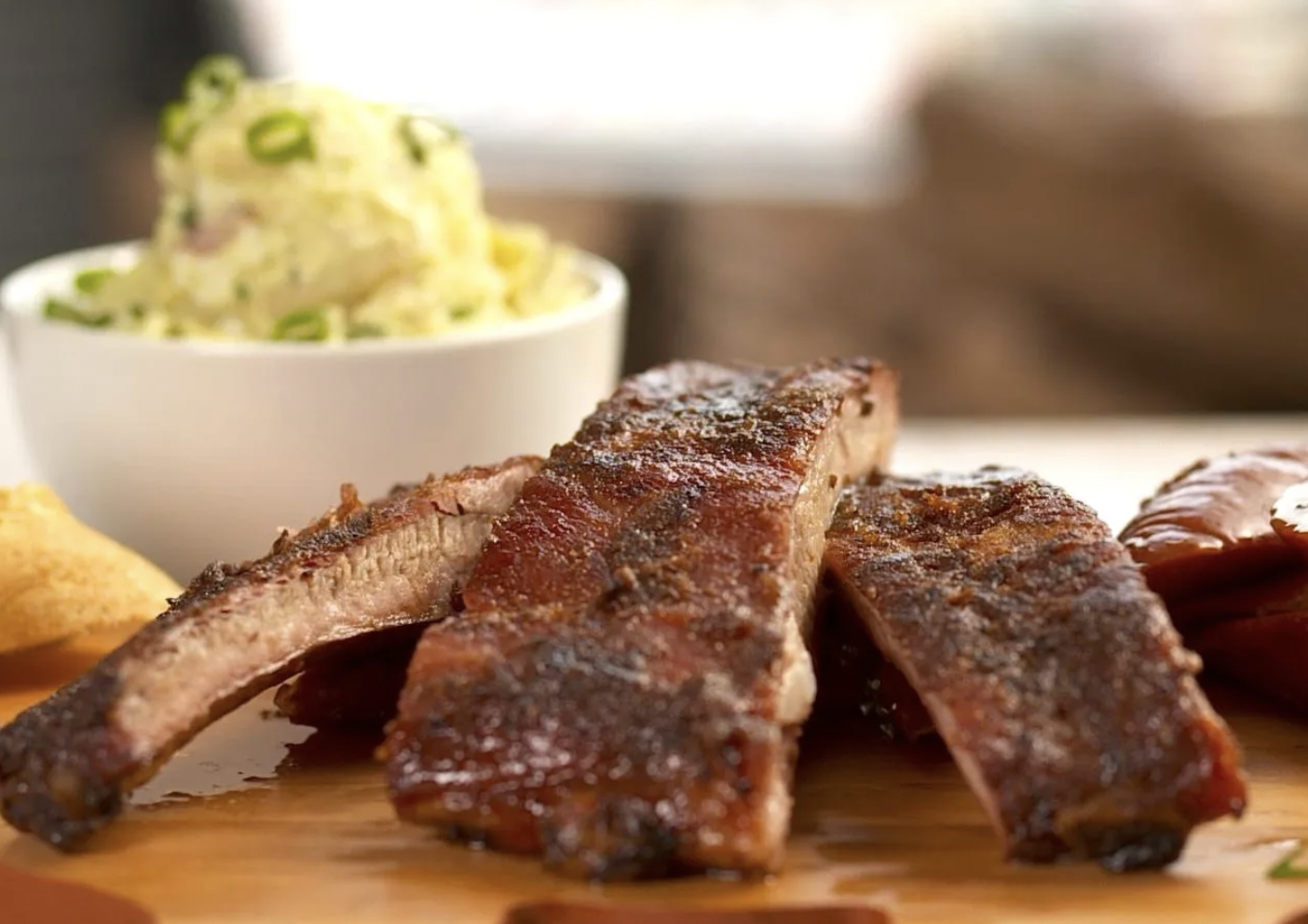 Walker's BBQ has the distinction of having been visited by the late Anthony Bourdain! This barbecue shop is also special because they feature The Cochon De Lait PoBoy that all of the regulars swear is the best tasting one in the city. The Smoked Chicken Salad Sandwich is a close second to it, but it's hard to go wrong at Walker's.
Some people like to get one of the Feasts when they're dining with their closest friends or family. The Cochon Feast includes three pounds of smoked pork, six French bread slices, 12 oz of Wertie Sauce, and a heaping portion of shredded cabbage.
9.

The Backyard
244 W. Harrison Ave., (504) 309-8767, thebackyardnola.com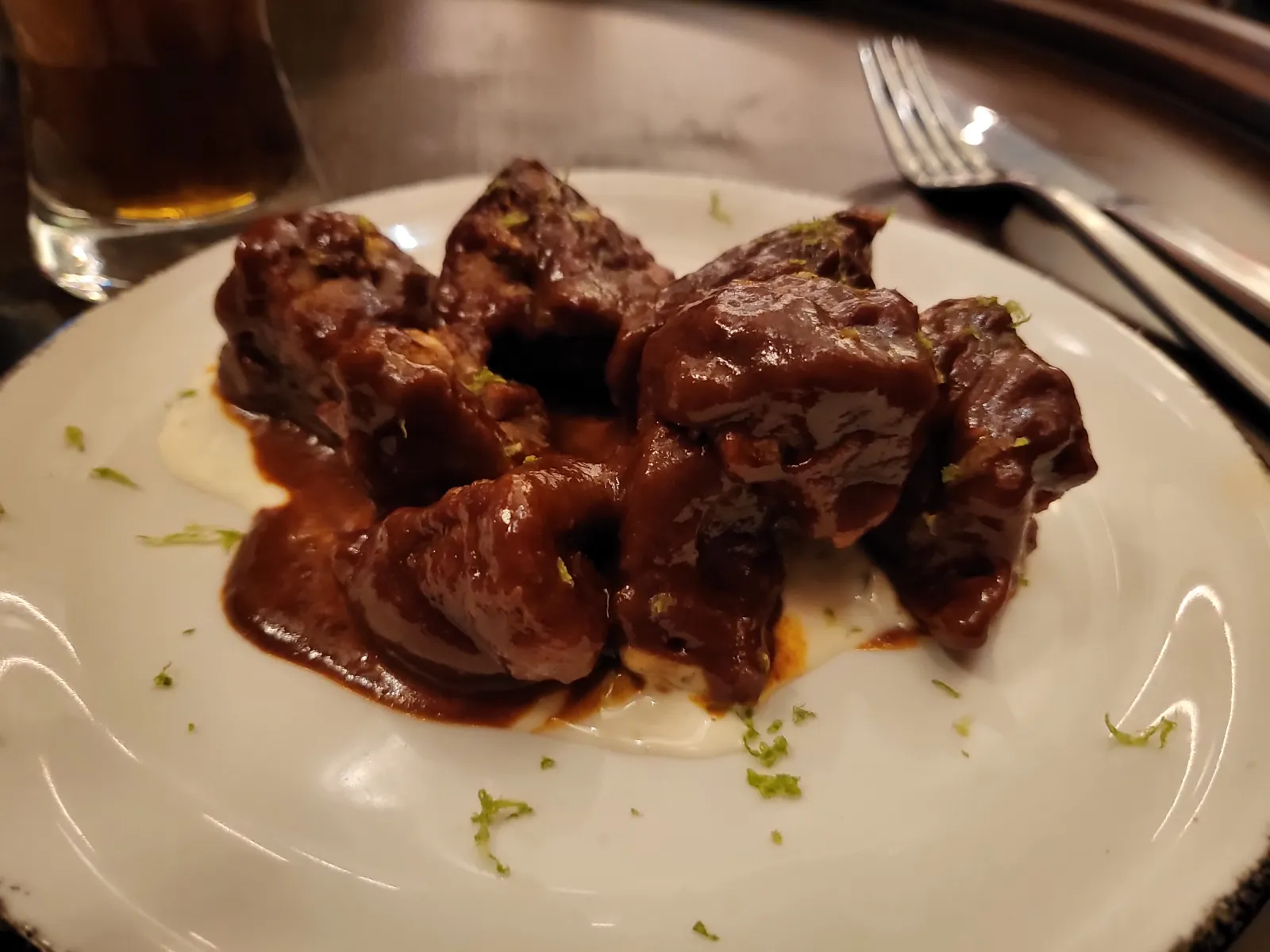 The Backyard wants you to feel right at home. The menu mostly features barbecue on a bun with some shareable and sides to add on. You may want to order some smoked tuna dip or muffuletta deviled eggs for the table, then everyone can get their own sandwich.
The brisket sandwich is dressed with pickles and onions with Kinda Sweet Sauce on the side. The meat is sliced to order so it's nice and fresh when it gets to you. The hot sausage sandwich is sourced from Vaucresson's and is dressed with mustard and red onion. For something a little lighter, try The Zeus with marinated grilled chicken, lettuce, tomato, kalamata olives, and feta cheese.
10.

Cochon
930 Tchoupitoulas St., (504) 588-7675, cochonrestaurant.com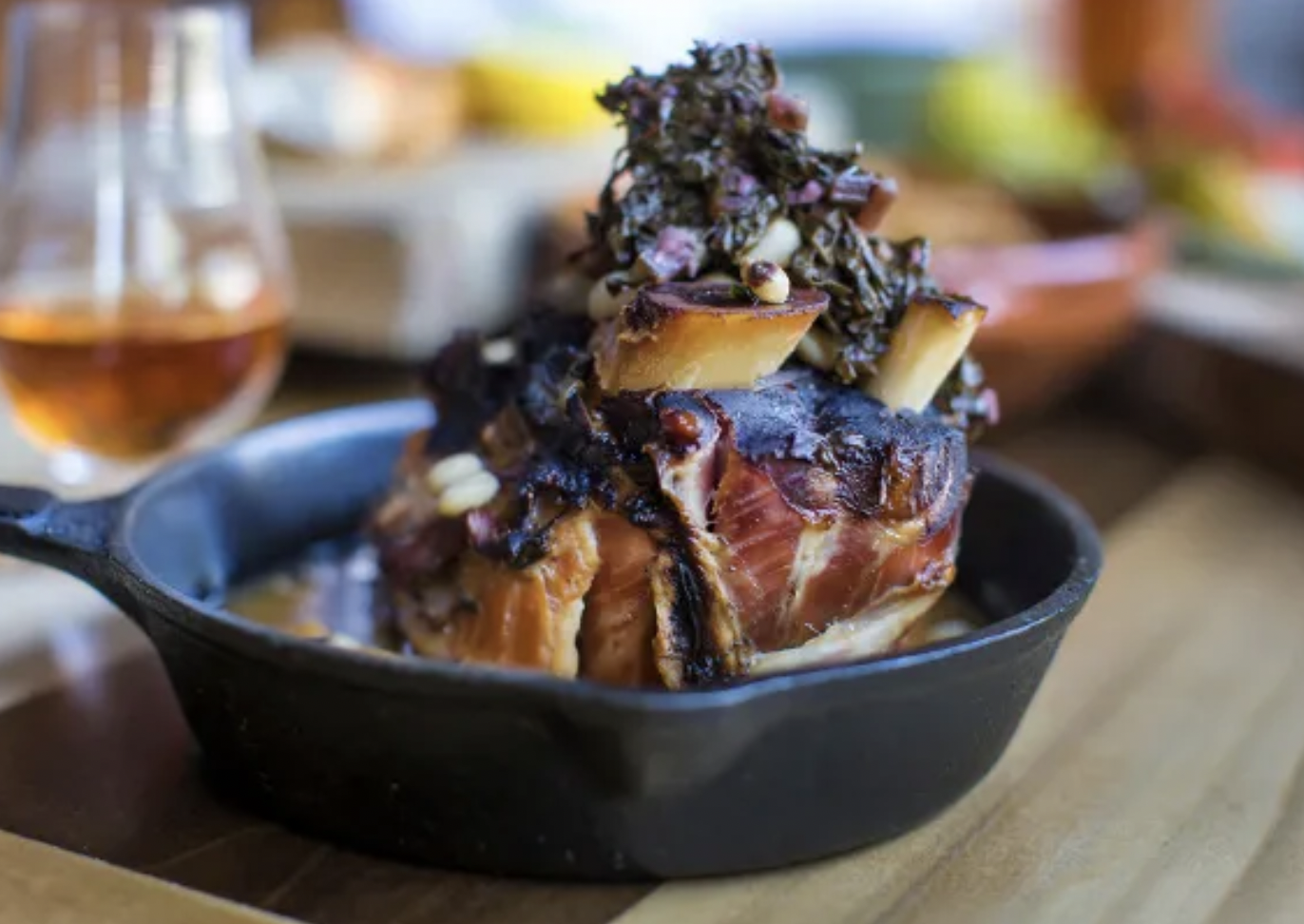 There are two sides to Cochon Butcher. There's Cochon, which is a high-end meat-centric restaurant, and there's Butcher, which is more focused on sandwiches and charcuterie plates at a great price. Cochon's menu can vary depending on what the chef is able to source from local farmers and fishermen, but you can bet the red meat will always be available in some form.
Fried boudin is great for an appetizer. The Louisiana cochon entrée includes tender pork, jalapeno cheddar grits, braised collard greens, and pork jus. If you prefer surf over turf, try the pan fried catfish with oven-burnt cabbage, fried pecans, and apple cider butter.
Best BBQ In New Orleans
These barbecue-loving restaurants are ready to serve! Whether it's a massive platter of various smoked meats and a few sides, or just a barbecue sandwich dripping with tangy sauce, you can certainly fill your belly with something tasty. Just remember to get a few Wet Wipes before you dig in. A cold pint of beer can slip right out of your saucy hand.
Did we miss the best barbecue New Orleans has to offer? Let us know where we can get it!