10 Best Athletic Clubs in New Orleans
It's no secret that New Orleanians love eating and drinking. Yet it is equally important that we take care of ourselves both mentally and physically. While the gym is a dream for some and a drag for others, there are plenty of athletic clubs around New Orleans that can make fitness both effective and fun for everyone.
Whether you're a fitness guru or a newbie looking to get fit, there are a variety of options available that can adhere to your preferences and your schedule. Personal training, 24/7 gym access, and exercise classes at varying levels of intensity are all accessible and can be chosen according to what best suits you.
1. The JCC
Multiple Locations
nojcc.org



The JCC, short for the Jewish Community Center, is historically Jewish, dating back 160 years and supports Jewish values in its mission, yet is open to all walks of life. The center specializes in fitness, art, youth education, and more. The JCC not only helps others get active, but is continually active in the community with events like guest lecturers, book clubs, lunch 'n' learns, and parading in local events together.
At the JCC, try out new classes such as Zumba, Martial Arts, TRX, barre, and more. With summer camps for young ones, teen-training courses, adult sports leagues, and senior specialized classes—the JCC no doubt has what you're looking for. The JCC additionally hosts swim club and swim lessons, rest and relaxation at their spa, and available personal training options.
2. The New Orleans Athletic Club
222 N. Rampart St.
504-525-2375

neworleansathleticclub.com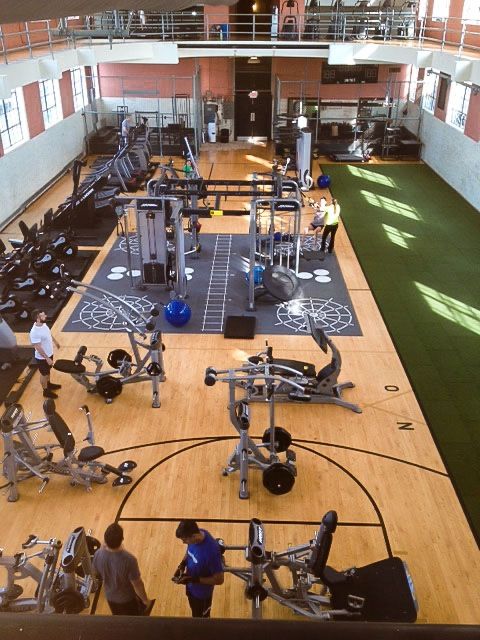 The New Orleans Athletic Club is not just exquisite, but also historical. The club was founded in 1872, which makes it the third oldest athletic club in America. However, this club is far from your everyday gym. While there is a full gym, sports courts, yoga, spin classes, and a pool—there is also a salon, a library, and even a full service bar. Try your hand at racquetball or find new hobbies such as boxing at the NOAC.
The club is member exclusive, with family, individual, and student memberships available. The NOAC puts emphasis on the experience of the club, rather than just "going to the gym" as they maintain the importance of providing individual attention to each member.
3. Ochsner Fitness Center
Multiple Locations
oschsnerfitness.com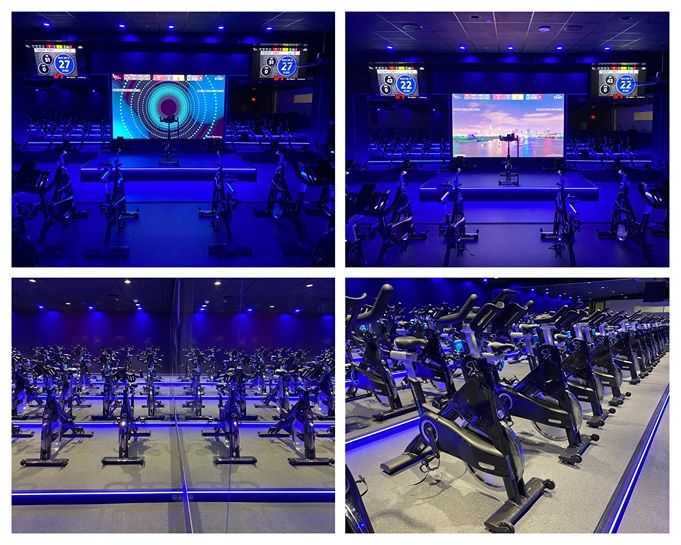 Ochsner Fitness Center was created with the intention to suit the entire New Orleans community regardless of age or skill level. With four locations, two operating 24 hours a day, there is lots of flexibility with an Ochsner membership. While Harahan is their home base and largest facility at 170,000 square feet, the Downtown location offers one of the best views of the city.
Their easy to use FITT Lab App allows members to view and schedule all of the services and there are over 70 classes available. The Harahan location has a massive aquatic center—with six swimming pools for when you want to cool down, as well as sauna and steam rooms for when you need to sweat it out. In addition, they have over a dozen in-house personal trainers, on-site dietitians, and massage therapists who can further help fit your needs. The children's "Kidsport" center and babysitting services make Ochsner not only perfect for your needs, but the whole family's.
4. Prime Fitness RX
504-267-0562
1615 Poydras St.

primefitnessrx.com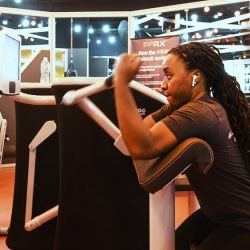 Prime Fitness RX brings the best to Poydras with their slogan: "we don't intimidate, we motivate." Prime Fitness RX had a mission to provide digital and affordable personal training suited to your strengths and does that for many every day via their "EGYM" and Smart Cardio Technology. After your consultation, your fitness plan will be fit to your body and your needs.
Their cardio theater, spin studio, and virtual class lab are all state of the art, and the list of activities and classes are extensive. You can further implement a personalized diet with their certified winning nutritionist: Sasha Renee Owens. Whether it's physical therapy, personal training, or fun stress relief—Prime Fitness RX has your back.
5. Downtown Fitness Center
Multiple Locations
downtownfitnesscenter.com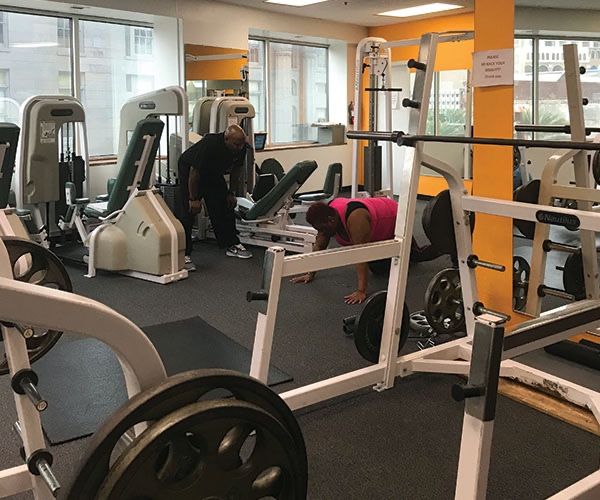 With two beautiful locations in both Downtown and the Marigny/Bywater area, Downtown Fitness has a variety of trainers and yoga instructors able to help everyone get fit. Whether you want to deepen your grasp with yoga, partake in hardcore circuit training, or complete a full body cardio toning class during your lunch break, Downtown Fitness can do it.
It is important to note that Downtown Fitness also offers free memberships to many insurance providers at both locations, but there is also a number of membership and guest pass options. If you're looking to integrate something new into your fitness routine, try one of Downtown Fitness' "pole perfect" classes!
6. Uptown Fitness
4834 Pitt St.
504-962-7362
uptownfitnessnola.com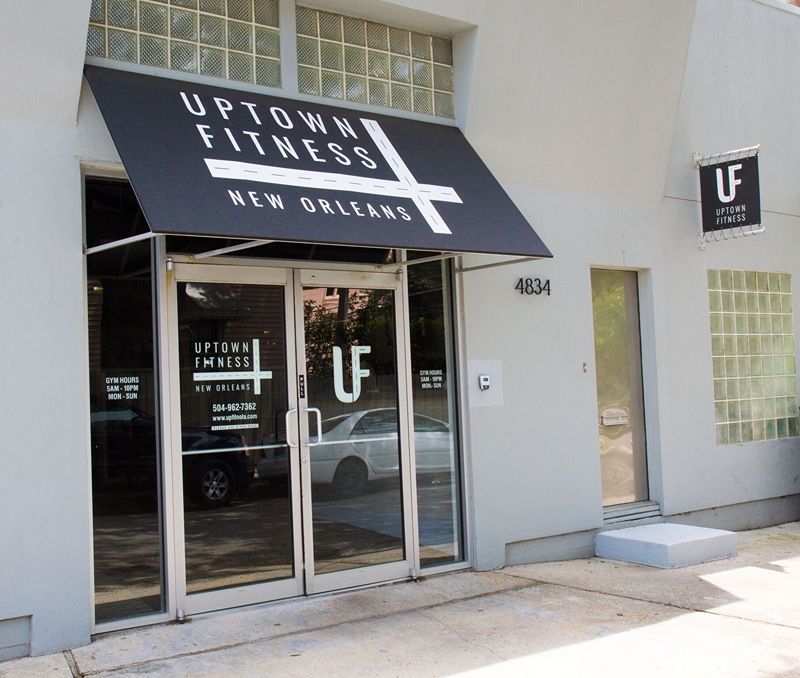 Uptown Fitness is clear in its mission: to bring together the New Orleans neighborhood to get fit. With membership options available for individuals, they have great deals available for families, students, seniors, and couples.
The gym has a pristine weight room, alcove, and cardio room. Uptown Fitness' staff of certified and personal trainers, such as Alex Robinson, Jen Novak, and Darryl Robertson, are ready and able to help better yourself through different fitness exercises.
7. Spyre Center
1772 Prytania St
504-900-0980

https://spyrecenter.com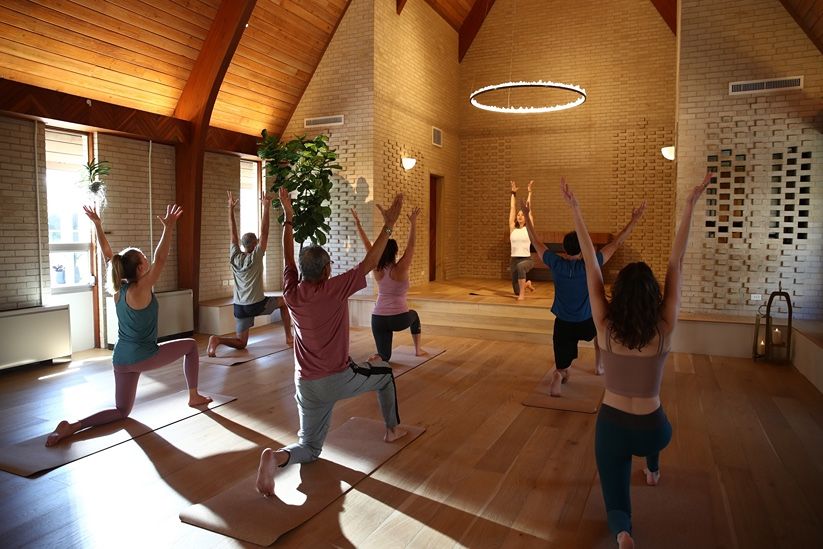 The Spyre Center works to be a center for holistic mind and body wellness. Spare is truly for everyone as they help you by using guided therapies. These guided therapies help their members overcome an health roadblock and chart a new course for living your best life. Spyre Center employs expert practitioners and a unique range of healing techniques for members to pave their way to wellbeing.
Spyre has a number of aquatic options, with lap swim, water aerobic classes, and aqua therapy. The gym is packed with high tech equipment and accessories to perfect your workout. Try out a range of classes at Spyre such as dance, meditation, cardio, plates, and more. If you're looking for a mind rejuvenation, look into their hydrotherapy sessions' which stimulates energy and focus, resets your central nervous system, improves your skin, and helps immunity and muscle repair. Check out their healthy cafe, as well their soul center which offers labyrinth, massages, and infrared saunas.
8. CrossFit NOLA
Multiple Locations
crossfitnola.com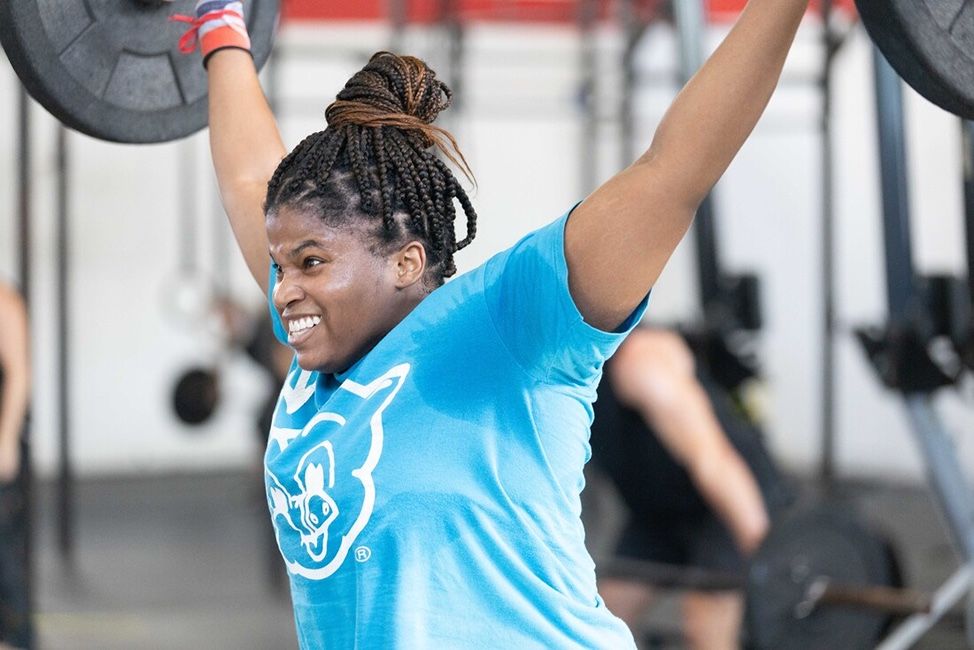 If you're looking for a hardcore workout or to simply make a positive change in your life, let CrossFit Nola whip you into shape at any of their three locations. CrossFit Nola is a dedicated community of like-minded individuals with a common goal of bettering their health, their overall being, and the New Orleans community. The coaches and members alike are all rooting for each other to succeed as they push themselves with high intensity workouts.
CrossFit Nola is inclusive to people and athletes of any level of capability and experience level. You can book a free call or assessment today to start your journey. Then, you can participate in a personalized onboarding experience to nail the fundamentals. Your CrossFit journey may include group classes, one-on-one training, and optional consultations with one of the in-house nutritionists.
9. 504 Fitness
2600 Gravier St.
504-373-6611

https://504fitness.com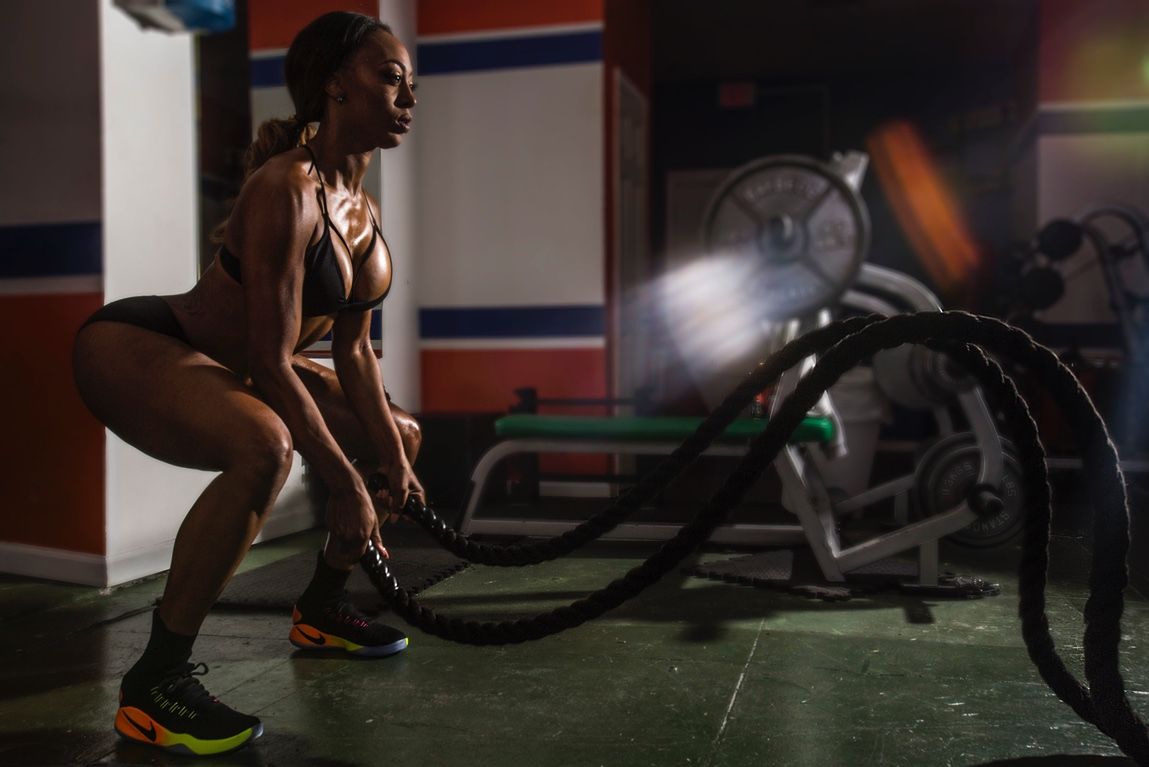 504 Fitness has over 20 years of experience in whipping their members into shape. With over 50 online training videos, 504 Fitness is all about their members. To reach your fitness goals, utilize all of 504 Fitness' cardio lab, free weights, and circuit training.
They offer personal training tailored to your goals, and a number of membership options. Regardless of your shape, size, or age—504 fitness is happy to have you. The fitness center encourages members to join at any age, and is excited to train youth athletes as well. You can also checkout their pro shop, where they sell a variety of supplements, sports drinks, and clothing.
10. Krewe Fitness
8013 Leake Ave.
504-499-5600
krewe.fitness.com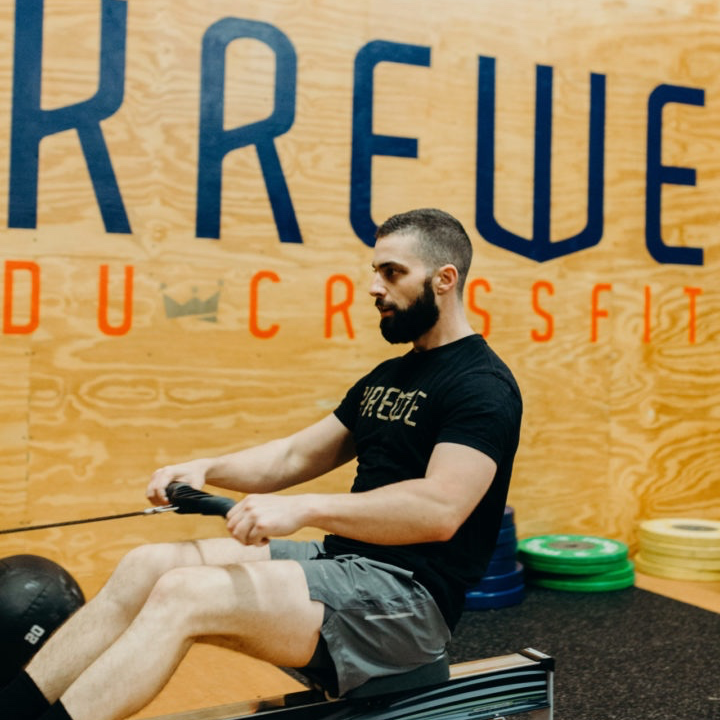 At Krewe Fitness, the top priority is adhering to the goals of their members. In the words of Krewe's owner Jonathan Dejean, "Fitness is not a one-size-fits-all situation." With the help of the Krewe Fitness team, you can create a personalized program that fits your lifestyle and lends the results you want.
There is a free introduction to those interested in speaking with a coach about a plan and a budget for their journey. There are extensive options at Krewe Fitness, such as ladies bootcamp, at home training, and a packed class schedule in addition to their open gym.
More Fitness in New Orleans
Healthy living can become your reality at any of these athletic centers. Routine exercise and community involvement can significantly improve your well-being, but listening to your own body is of utmost importance. For instance, maybe your healthy living plan involves spending more time outdoors. In that case, joining a local running club or taking a stroll in one of New Orleans' beautiful parks may interest you. Regardless of your fitness routine, we applaud you for taking the first step. Best of luck!