As the years pass, it's fascinating to watch how commerce and development ebb and flow, moving through different neighborhoods. One renovation, one dream can often be a spark that sets the whole area on fire, people kindling their aspirations from another's blaze. It was especially noticeable shortly after the levee failures of 2005, when neighborhoods that had been effectively erased by the floodwaters seethed back into vibrant existence, from the Freret corridor and Oak Street to the boom in the Warehouse District that still has yet to wane.
Over the past year, the Lower Garden District is one such neighborhood that is currently ablaze, with new shops and, more importantly, a slew of new restaurants opening like wildfire. Many of these spots are focused on appealing mostly to the denizens of the LGD, as they likely will be their best customers, offering consistency, variety, affordability, and fun.
Less than two blocks from the I-10 lies Thalia, a family-friendly restaurant launched by chef/owners Kristen Essig and Michael Stoltzfus, the proprietors of Coquette, who both carry a hefty list of accolades equal to their skill. In early August 2019, Essig and Stoltzfus, along with their talented sous chef Ana Castro (who was recently nominated as a semifinalist for 2020's James Beard "Rising Star Chef of the Year"), launched the neighborhood spot with the intention "to not only be a place for our neighbors to eat, but for our community to gather." Grab a small bowl of duck confit rigatoni or Bolognese gemelli, and you'll still have (financial) room for dessert. Thalia also offers weekly specials, which are made to share family-style, such as schnitzel on Tuesday, an all-veggie Wednesday, or baked pasta on Thursday.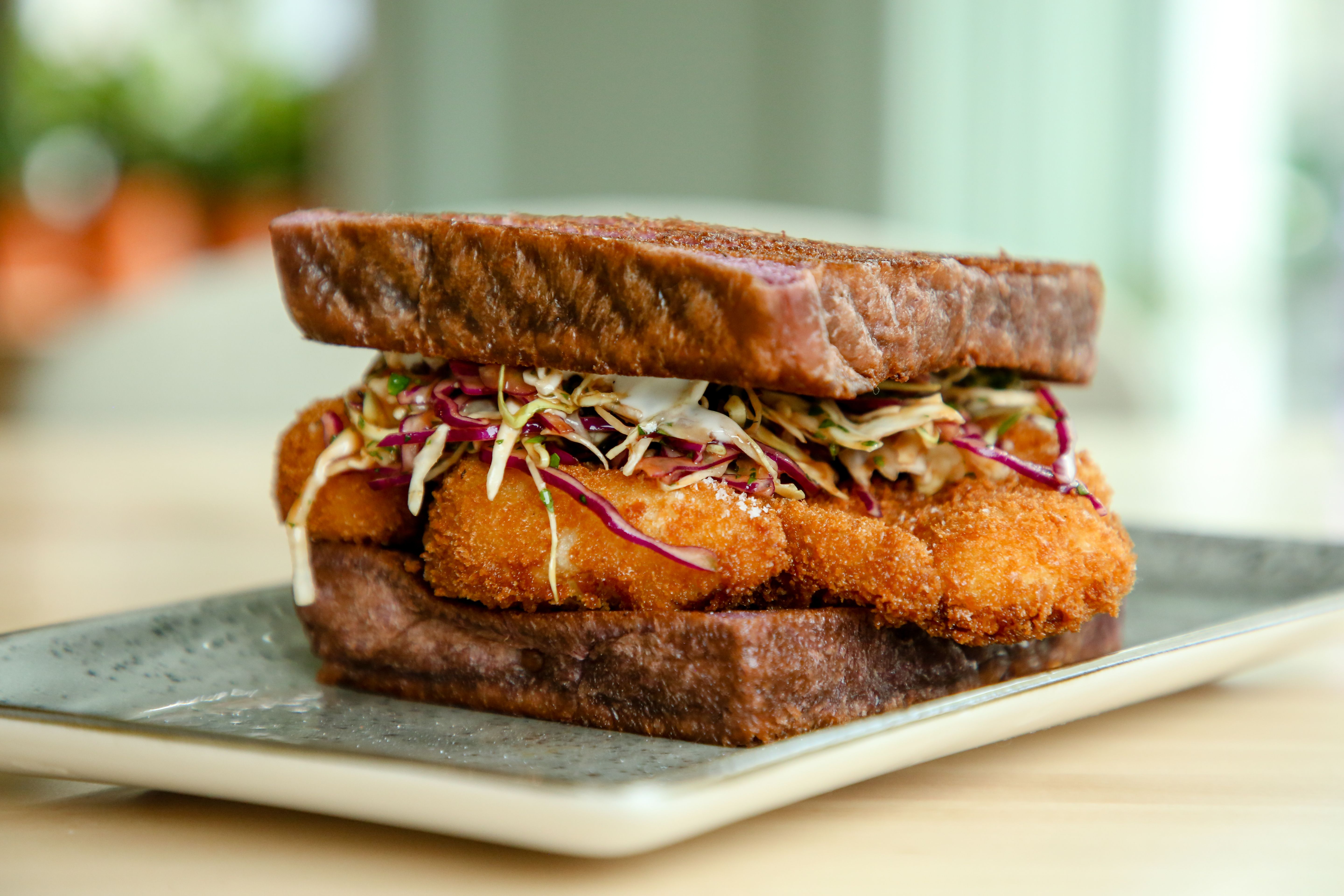 Speaking of veggies, longtime vegan restaurant Seed on the corner of Prytania and Thalia Streets recently got a re-do this past August. The owners of the ever-popular District Donuts. Sliders. Brew., which, by the way, lies just on the edge of the Lower Garden District, purchased the space and spruced it up with a little interior decoration and a lot of menu changes. They tapped chef Daniel Causgrove, who most recently worked in the kitchens of CBD seafood spot Seaworthy and Justin Devillier's French Quarter restaurant Justine, and his menu is not only simpler, but much more approachable as well as adventurous. Enjoy a stack of blueberry buckwheat pancakes for breakfast ($9) with a lavender latte ($6), or lunch on a Cauliflower Katsu sandwich on purple yam milk bread ($12). The dishes are so creative that they might just alter your opinions about a plant-based diet.
Mere months ago, American Chinese restaurant Blue Giant opened on the Magazine Street corner of Thalia Street, an addition to the neighborhood that everyone seemed to be anxiously awaiting. Launched by Bill Jones and Richard Horner, both formerly of the award-winning eatery Cochon, Blue Giant is an "homage to the Chinese-American food" of their childhood in South Louisiana. Enjoy a dish of steamed bok choy in oyster sauce umami with pan-fried shrimp and pork dumplings or a sweet and savory plate of char siu pork with a huge crispy egg roll. Try to leave room for a big mound of coconut ice cream, easily large enough to share.
Only a hop away up Magazine Street is a brand-new, "thoughtfully designed" co-tenancy project dubbed The Framework, offering both office and retail space. Along with Claret Wine & Cocktail Bar and the Krewe Eyewear headquarters, this innovative space houses the third location of Satsuma, a "community-driven" café owned by Peter and Cassi Dymond, who are committed to offering healthier food made with only wholesome and natural ingredients. Satsuma has tables both indoor and out, where diners can enjoy a breakfast of French toast with pineapple syrup and coconut flakes with a foamy cappuccino, or a slow-roasted pork sandwich with roasted red peppers and chimichurri on warm ciabatta bread. You may also want to try one of their fruity and creative fresh-squeezed juices, including pineapple ginger limeade or beet lemonade.
Finally, The Framework is also home to The Bower, a veggie-first restaurant from owners Mark and Candace Latter (Tujague's, Bar Frances, and Claret) that opened just last month. With a menu curated by chef Marcus Woodham, the dishes embrace local produce, but the restaurant is not wholly vegan, featuring plates of snapper crudo with fermented citrus and beef carpaccio with Brussels sprouts and hot honey mustard alongside gnudi made from greens, as well as their own version of stuffed artichoke with Parmesan broth, basil, red pepper, and breadcrumbs.