Why shop mainstream alcohol brands when you can support local businesses?
This holiday season, make your gift or dinner party special by shopping intentionally with locally-made wine, beer, liquor, and even local sake. New Orleans distilleries, wineries, and breweries like Faubourg Brewery offer tasty, stylishly-packaged, and thoughtfully named adult beverages. From ales to wines, there's a locally-made drink for everyone. Here's a gift guide including 11 New Orleans beers, wines, and liquors for different personalities this December and beyond.
1. For the smooth whiskey lover:
Exclave Rye
Sip this three-year aged whiskey fireside either on its own or mixed in a cocktail. This Black-owned spirits' company strives to "pay homage to the lost stories and contributions of Black people who have advanced distilled spirits."
Exclave sells rich, silky bottles of aged whiskey and bourbon online and in select locations.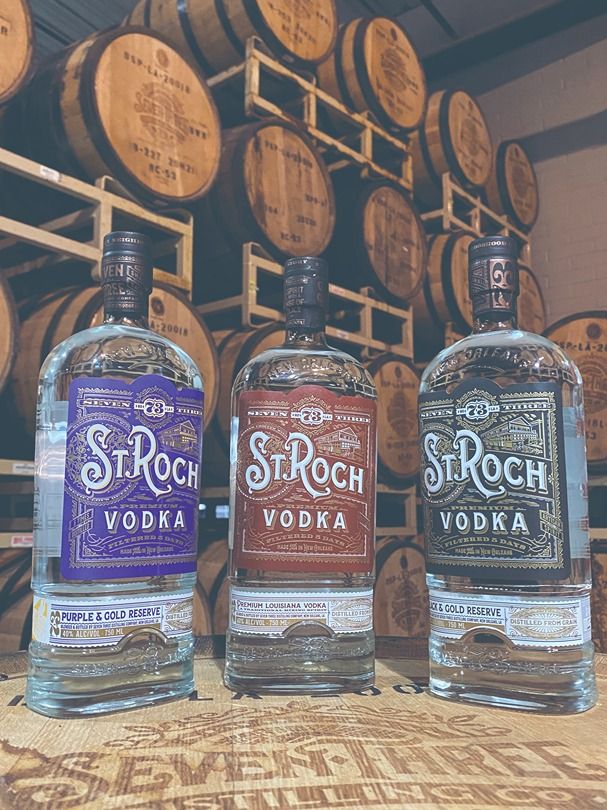 2. For the straight-shooting vodka drinker:

Seven Three Distilling Co. St. Roch Vodka

Give the gift that keeps on giving: a bottle of St. Roch vodka. This locally-made vodka is distilled five times and filtered for five days. It is the perfect addition to any Christmas cocktail such as peppermint martinis, cranberry and vodka, and spiked hot chocolate.

Seven Three Distilling Co. also sells bourbon, flavored vodka, whiskey, gin, and rum.



For the pretty bottle collector:
Atelier Vie Calio Rum
Do you know someone who will try anything? This experimental rum was aged over four years in a single barrel, which was formerly used to age both whiskey and gin. The rum is packaged in a stylish glass bottle with a groovy print and artsy font.
Atelier Vie Calio also sells whiskey, brandy, rice whiskey, gin, and vodka.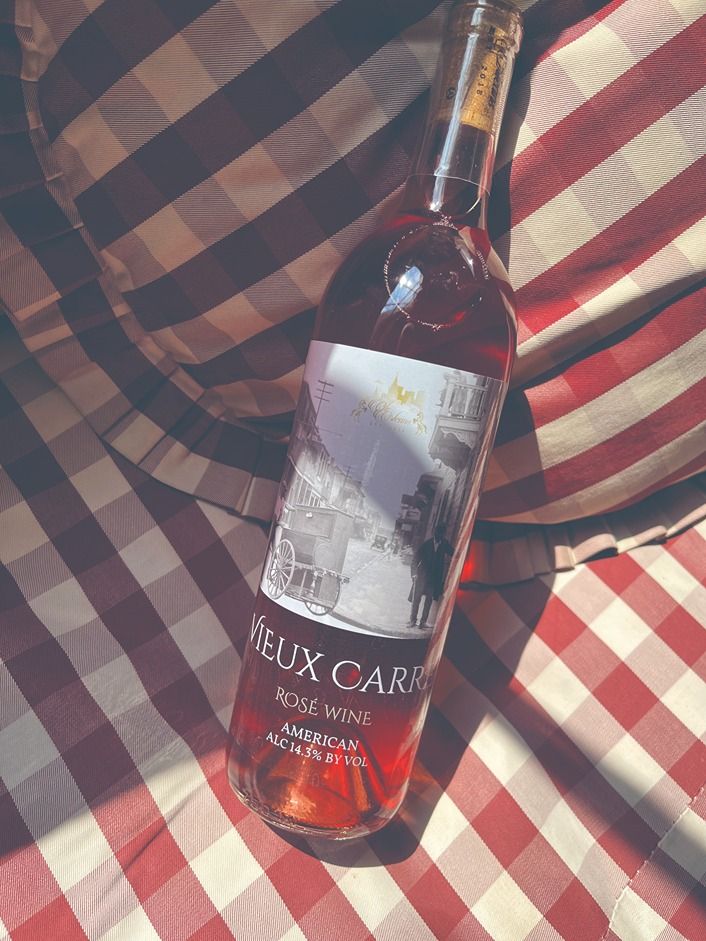 3. For the classic rum drinker:

Celebration Distillation Old New Orleans Amber Rum

This sophisticated rum is aged two to four years in American white oak bourbon barrels, finished with cherry and white oak. The New Orleans rum has notes of smokey scotch, rich cocoa, leather, and dried fruit.

The distillery also sells Crystal Rum, Cajun Spice Rum, and Gris Gris Cayenne Liqueur.






4. For the elegant wine enthusiast:

Ole' Orleans Vieux Carre Rosé Wine

Serve this beautiful, pink bottle of rosé chilled and with salmon, duck, or an assortment of soft cheeses and meats. The dry and crisp wine has notes of strawberries, red fruit, and flowers. Ole' Orleans describes the wine's body to be heavier than white wine but lighter than red wine.

The winery also carries Cabernet Sauvignon, Merlot, Chardonnay, Pinot Grigio, and Sauvignon Blanc.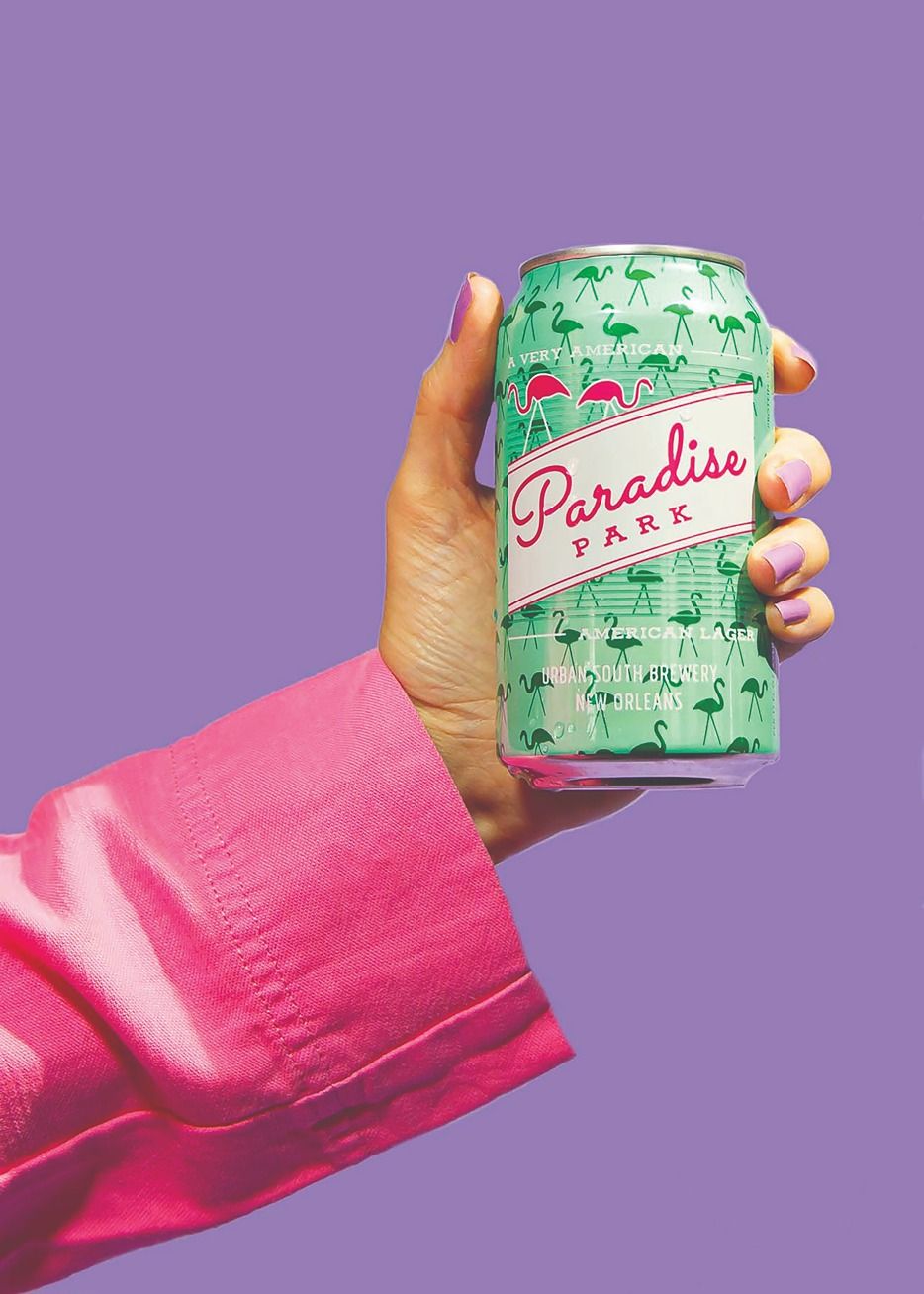 5. For the local lager lover:

Urban South Paradise Park American Lager

Who doesn't love the pink flamingos on the teal Paradise Park cans? You can spot them at any local pool party or grocery store. Make your craft beer-loving friend's day with a six-pack of these.

Urban South also sells different flavored Paradise Park hard seltzers, IPAs, and sour ales.




6. For the down-to-earth, craft beer connoisseur:

NOLA Brewing Co. Hopitoulas India Pale Ale

Named after Tchoupitoulas Street, Hopitoulas gets its sweet and smooth taste from a combination of six hops and six malts. Add a six pack of these under the tree or top them with a bow and give them to your favorite craft beer drinker.

NOLA Brewing Co. also sells blonde ale, light lagers, lemon basil wheat beers, and seasonal drinks.



7. For the Mexican-style beer drinker:

Port Orleans Brewing Co. Dorada

Dorada, Spanish for "golden", is Port Orleans Brewing Co.'s ode to the lager brewing traditions of Mexico. This beer is a crisp, light-bodied, golden lager that is brewed with lemon zest. This is the ideal drink pairing for a sunny day on the porch, a football game, or barbecue.

Port Orleans also sells brown ale, beach ale, and IPA.



8. For the fruity wine fan:

NOLA Tropical Winery Bourbon Street Blueberry Pinot

Want something different than grape wine? Try these local wines made with hand-selected berries, citrus, and tropical fruits.

The shop sells blueberry pinot, peach wine, strawberry wine, sparkling red, sweet red wine, peach Chardonnay, blackberry wine, green apple Riesling, kiwi pair wine, grapefruit rosé, and mango moscato.



9. For an old-school brandy drinker:

NOLA Distillery Louisiana Tradition Brandy

Sit back and relax with a glass of brandy that is aged for more than two years. The dark caramel-colored alcoholic drink is made from grapes and has notes of flowers, fresh and dried fruit, and citrus zest. Sip this brandy neat or in a citrusy cocktail.

NOLA Distillery also sells rum, whiskey, bourbon, and vodka.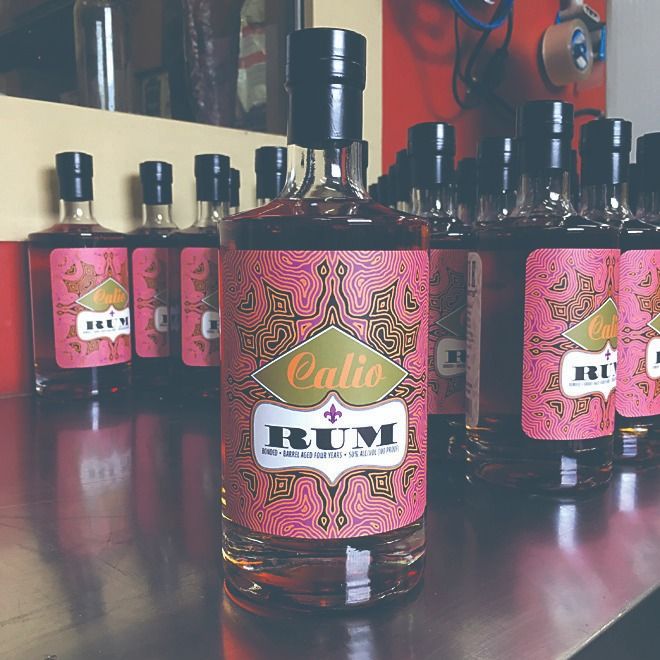 10. For pure and plain vodka veterans:

Porch Jam Bolden Vodka

You can't go wrong with this classically- distilled vodka made from red winter wheat and malted barley. The vodka, made with no additives, has notes of vanilla and malt, and it also retains the natural character of its grains.

It pairs well with almost every cocktail. Think Negronis, Moscow Mules, vodka martinis, and Bloody Marys.



11. For the New Orleans Saints fan:

Who Dat Spirits Bourbon

Show your New Orleans' pride with these locally crafted bottles of bourbon. This bourbon is distilled at MGP in Indiana, aged in new charred oak barrels in Kentucky, and finished maturing in the hot summer months in the Treme. Sip this smooth bourbon neat, use it to spike your coffee, or create your own cocktail.

Who Dat Spirits also sells vodka.