Scary NOLA Attractions for Dracula Day
Halloween isn't the only eeriest day of the year. May 26 is officially National Dracula Day, which commemorates the publication date of Bram Stoker's most famous novel in 1897. What better way to celebrate the most famous vampire of all time than in one of the most haunted cities in America, which even has it's own vampire history? Here are 10 New Orleans spots and attractions to enjoy some freaky fun.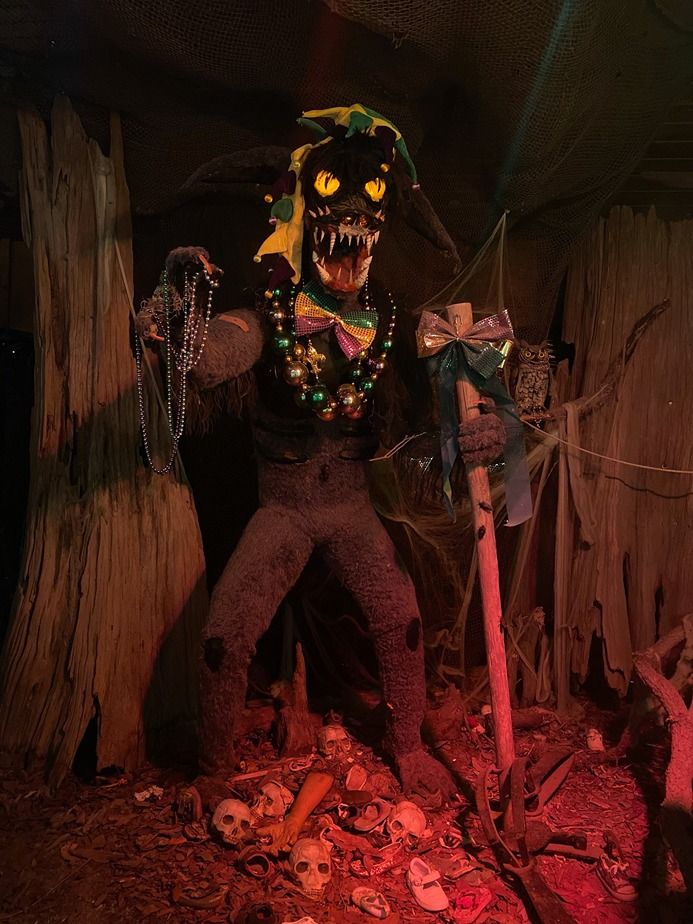 Audubon Zoo's Rougarou
6500 Magazine St.
504-581-4629
audubonnatureinstitute.org/zoo
Come face-to-face with Louisiana's infamous rougarou at the Audubon Zoo. The rougarou, also called the loup-garou, is basically the Cajun version of a werewolf that wanders through the swamps of South Louisiana to go after misbehaving kids and Catholics who don't follow Lenten rules.
You can find the creature in the zoo's Louisiana Swamp Exhibit, which showcases local wildlife like alligators and red foxes and describes how these animals have affected Louisiana's culture and history. The rougarou typically gets all dressed up on holidays, so at least it has a knack for looking nice.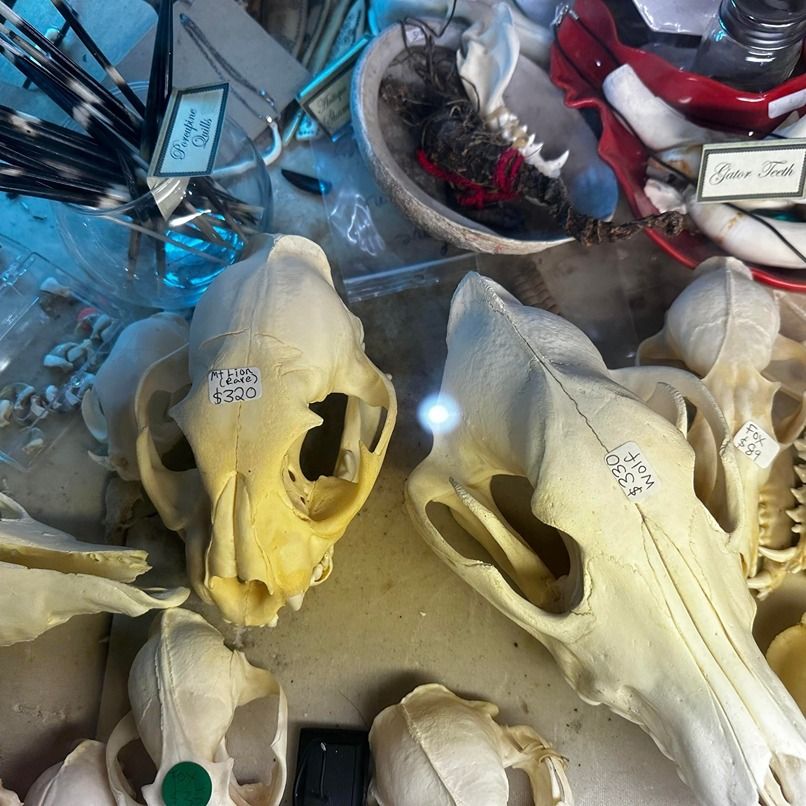 Bloody Mary's Haunted Museum & Spirit Shop
826 & 828 N. Rampart St.
504-915-7774
bloodymarystours.com
Bloody Mary's Haunted Museum & Spirit Shop offers one of the best haunted experiences in all of New Orleans. From offering supernatural French Quarter tours, ghost hunting tours, and even séances, Bloody Mary's has a lot for curious visitors.
In addition to its museum, Bloody Mary's also has a Voodoo shop with different items like gris-gris, talismans, blessed candles, tarot cards, alter tools, and much more. The shop even has a make-your-own Voodoo doll bar that guests can try their hands at.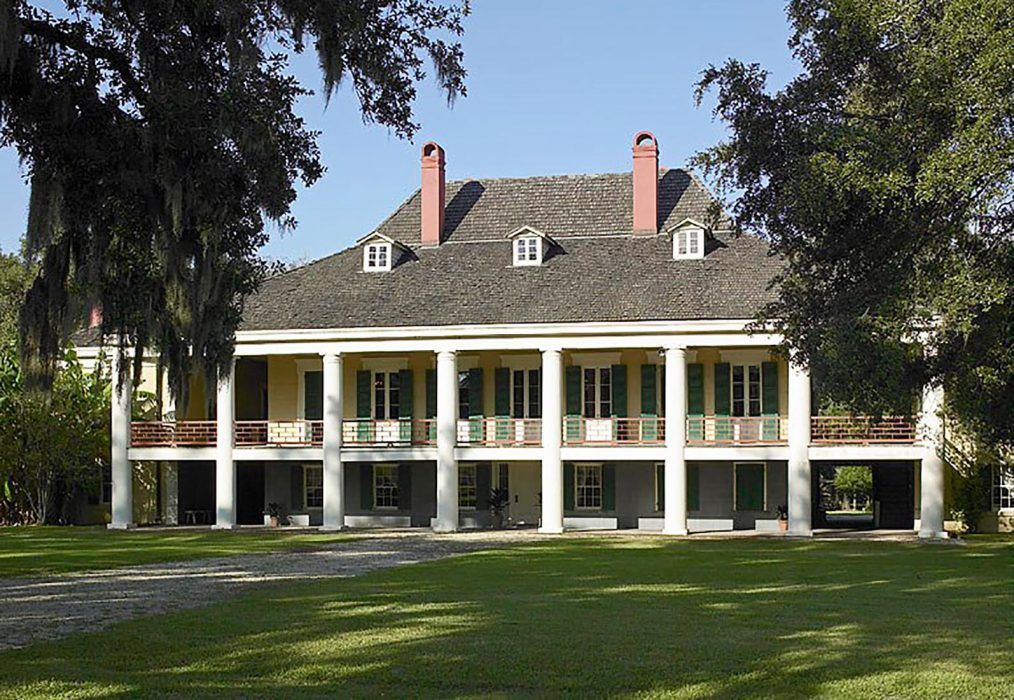 Destrehan Plantation
13034 River Rd., Destrehan
985-764-9315
destrehanplantation.org
Located just a half an hour from New Orleans, the Destrehan Plantation, which was established in 1718, is the oldest documented plantation in the lower Mississippi Valley. The plantation was actually featured in the 1994 Interview with the Vampire film with Brad Pitt and Tom Cruise.
The colonial plantation was a major sugar producer back in the day and was also involved in the rebel trails of the 1811 Slave Revolt, which was the largest slave revolt in U.S. history. The plantation offers tours of the main building, the grounds, and even a history tour focusing on the stories of the enslaved and marginalized people who were at the site.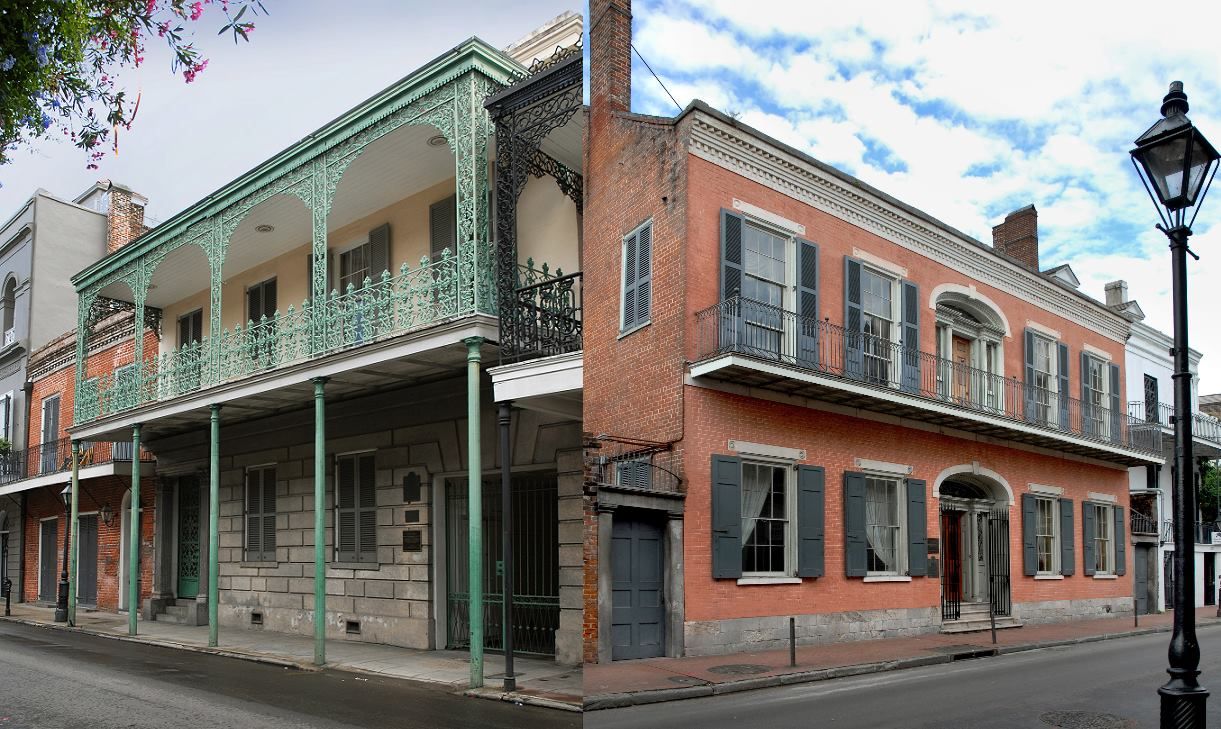 Gallier House
1132 Royal St.
504-274-0748
hgghh.org
Speaking of Interview with the Vampire, the Gallier House in the French Quarter has quite a few ties to Anne Rice's famous novel. Not only has Rice been quoted in saying the house is almost exactly what she imagined Lestat, Louis, and Claudia's townhouse looks like, it was actually used for exactly that setting in AMC's 2022 Anne Rice's Interview with the Vampire series.
The house, which has architectural features that are unique to New Orleans, was built by James Gallier Jr. in 1860 and was declaried a National Historic Landmark in 1974. The house is open for tours every hour from 9:30 a.m. to 3:30 p.m. six days a week.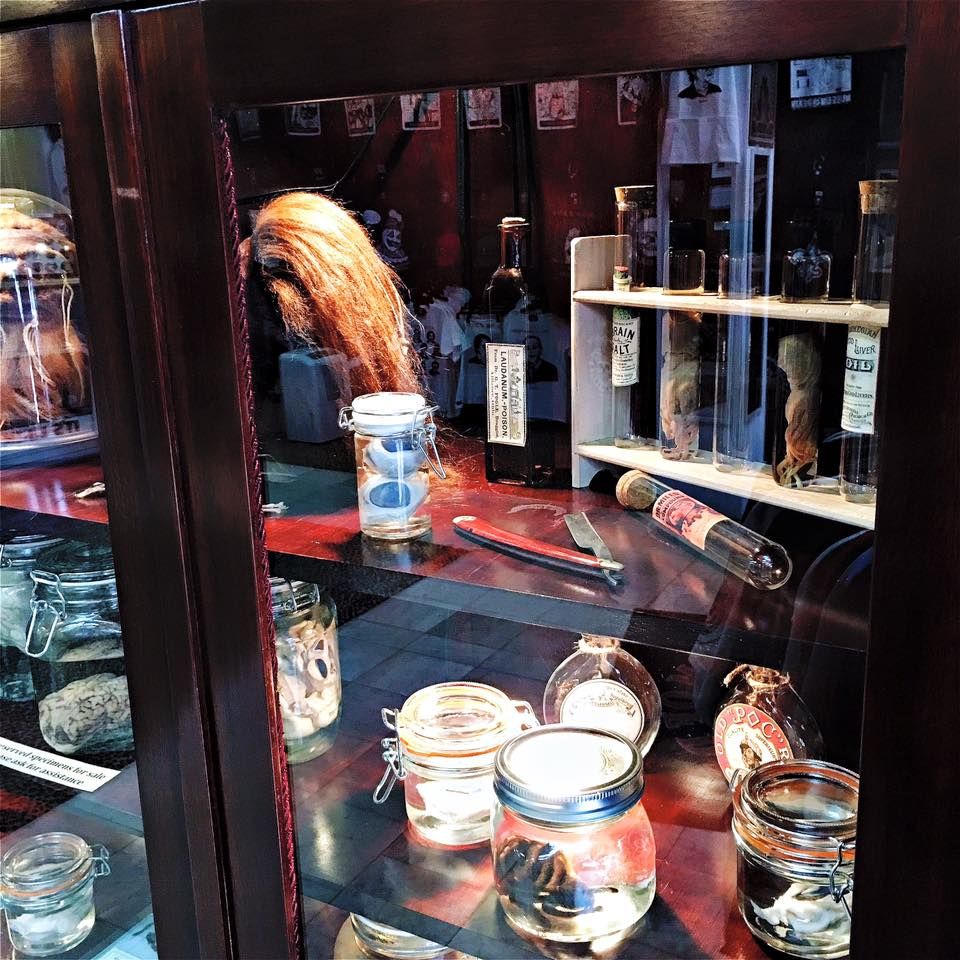 Museum of Death
227 Dauphine St.
504-593-3968
museumofdeath.net
To gain a new appreciation for life, make sure to visit the Museum of Death. The original Museum of Death was established in California and both museums focus on lots of items that directly relate to the subject of death.
Items that can be found in the museum include things like coffins, skulls, body bags, taxidermy, and artifacts and photos that are related to 20th century murders and serial killers. Photography is strictly prohibited inside the museum and the experience is recommended for those with a strong constitution.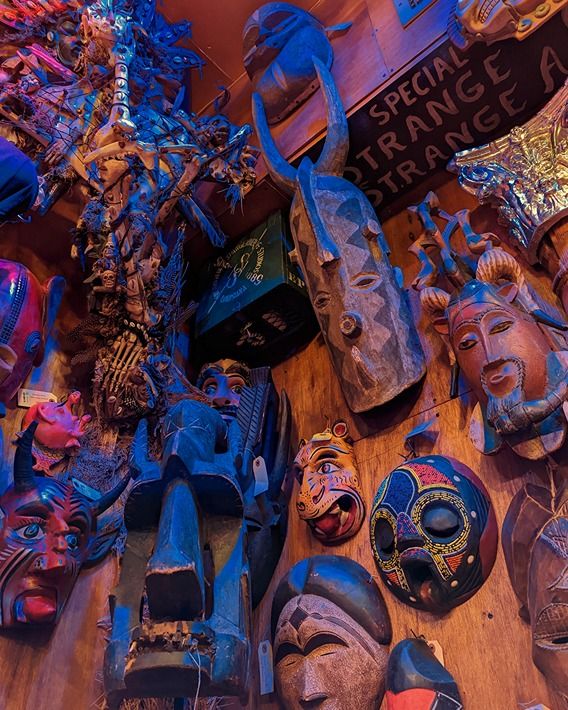 Marie Laveau's House of Voodoo
628 Bourbon St.
facebook.com/MLHouseOfVoodoo
Marie Laveau is perhaps the most famous figure associated with New Orleans Voodoo. You can learn more about her and spiritual significance of her religion at Marie Laveau's House of Voodoo, which is a museum, shrine, and souvenir shop all wrapped into one.
Visitors will find many different trinkets to peruse through like evil eye medallions, talismans, spirit offering bags, and authentic Voodoo dolls. Marie Laveau's House of Voodoo even offers in-person appointments for different kinds of readings.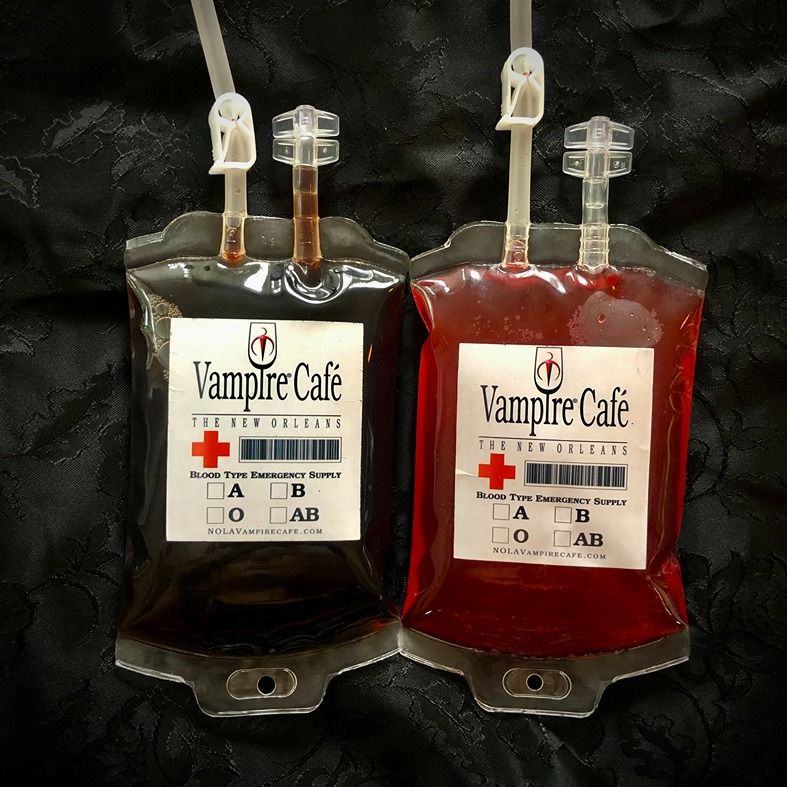 New Orleans Vampire Café
801 Royal St.
504-581-0801
nolavampirecafe.com
The perfect place in New Orleans for vampire to gather at is definitely the New Orleans Vampire Café. Start your dining experience off with a glass of wine from Vampire Vineyards or the restaurant's creative Blood Bag or Blood Type cocktails.
Enjoy delicious Southern and American fare like lamb meatballs with whipped feta cheese, shrimp and grits, and even the Vampire and Dracula burgers. Make sure to save room for a slice of Death by Chocolate cake, a spiked snowball, or the very cute Vampire Chocolate Bars.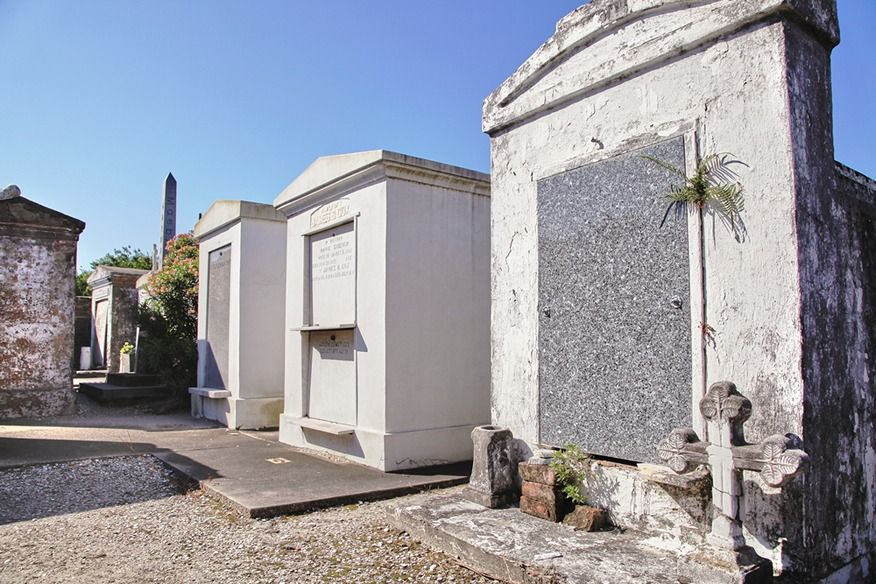 St. Louis Cemetery No. 1
425 Basin St.
504-777-3027
nolacatholiccemeteries.org/st-louis-cemetery-1
People from all over the country and the whole world come to New Orleans just visit the cities unique and beautiful above-ground cemeteries. One of the most famous cemeteries to visit, as well as the oldest, is St. Louis Cemetery No. 1, which was first opened in 1789.
Some of the most famous tombs that are located in St. Louis Cemetery No. 1 include those of Marie Laveau, Homer Plessy, and Ernest N. "Dutch" Morial. Due to issues with vandalism, anyone looking to tour through the cemetery must be accompanied by a licensed tour guide from Cemetery Tours New Orleans.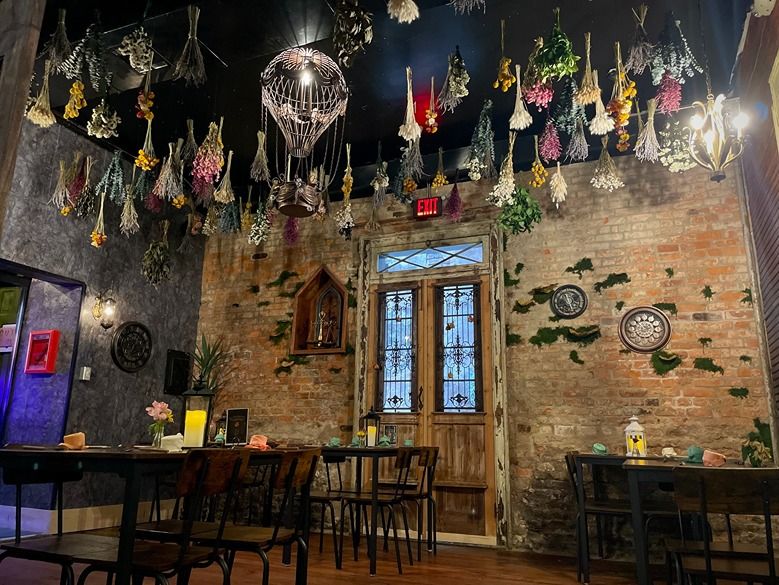 The Apothecary
725 St. Peter St.
504-766-8179
vampireapothecary.com
A brand-new French Quarter restaurant, Boutique du Vampyre's Apothecary caters to vampires and mortals alike. An interesting and creative feature to the restaurant is that a majority of its dishes have some sort of flower or herb in them that were grown in The Apothecary's very own garden.
Some of the dishes on the menu include gazpacho, duck pastrami arugula salad, roasted whole trout, and crab and lobster stuffed portobello mushroom. Guests can also take part in The Apothecary's in-house tarot readings and even set up an appointment to get their own custom-made fangs.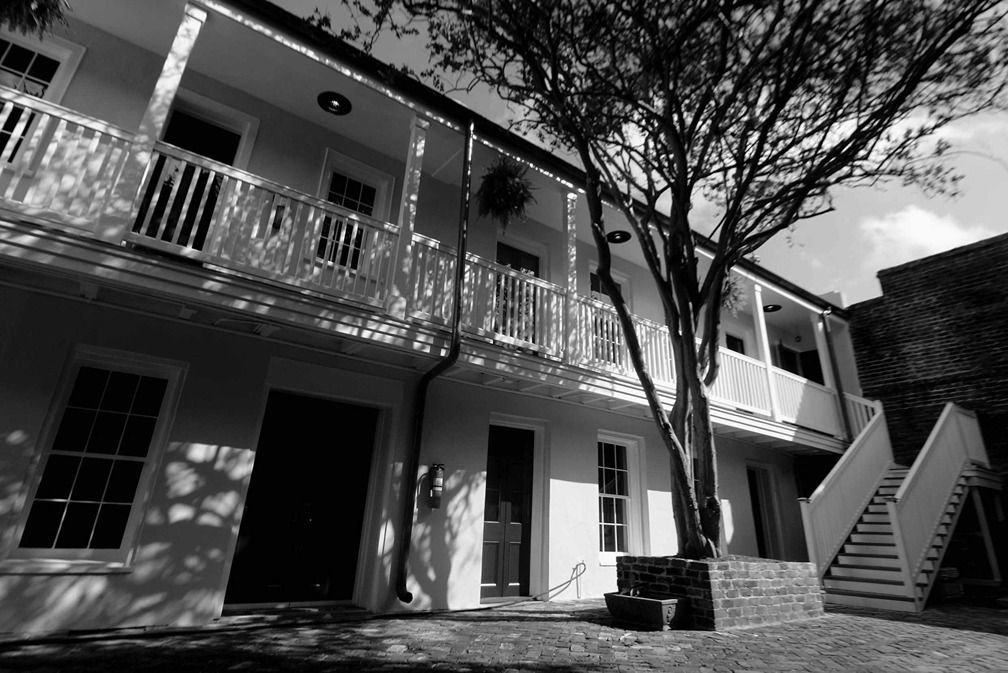 The Haunted Hotel
623 Ursulines Ave.
504-373-9319
hauntedhotelnola.com
Spend National Dracula Day at one of the oldest haunted hotels in the Crescent City. The building that houses The Haunted Hotel was built in 1829 and has been the site of nearly a dozen murders over the past 200 years.
According to the hotel's website, New Orleans' most infamous serial killer, The Axeman, even lived in the hotel as he was committing his murder spree. The hotel even offers its own walking ghost tours and even a haunted pub crawl.
NOLA Spots for Those Who Go Bump in the Night
Vampires, local ghosts, rougarous, and more await those looking for spooky spectacles in the Big Easy. Visit delicious eateries that cater for fanged individuals or tour through beautiful sights that have a connection to the macabre. No matter what you choose, you're bound to have a fun Dracula Day while in New Orleans. Just make sure to watch out for anyone staring a bit too closely at your neck.